Do you know there are a lot of businesses that provide perfect products and services but simply cannot succeed on social? It's because their content doesn't reach the proper audience. No matter how engaging it is.
Christopher Newman, a professor of marketing, says, "Too often marketers create a campaign first, and then try to identify a target market they hope will be receptive to it".  It doesn't work this way. First off, you need to find out who your social media target audience is and go there to market to them.
Identify Your Target Audience


Before you can seek out your audience, you must identify them.
What age groups are you trying to reach?
What's their average income?
What are their common values?
Questions like this will help you picture your ideal customer.
Today's marketing world is full of, "build content people" like pieces of advice. But people don't usually get the content they may be interested in. This is despite the scary fact that Instagram and Facebook listen to real-life conversations.
So if you're providing social media services for small businesses, mid-size, or large brands, you have to help them figure out their target audience. It's wise to create questionnaires with your client. We can make it easy for you — download this free framework.
Now, the platforms. Are you sure you're investing in the right channel? You have to figure out what social network your audience uses the most and create content for this channel in the first place. That kind of work deserved detailed research too, especially if you dream to find your target customer in any social media corner. Check out this recent demographic research.
The Channels
Let's look through the major channels and understand what we can do to find your target audience on social media.
Facebook Audience Statistics 2019
Facebook audience research shows it's still the most frequently used social media platform, with 2.23 billion people log in to the platform every month. Based on the total population, (not just internet users) a full 30% of the Facebook ad audience, is aged 25 through 34. Per We Are Social, America is the second-biggest population on Facebook having around 270 million users. Because of that, it's a safe bet that your brand or your client's brand will be on Facebook — all you need is to target them in the right way.
Twitter Audience Statistics 2019
According to Cision, 326 million people use Twitter every month. Statistics also say that 37% of Twitter users are between the ages of 18% and 25% while 25% of users are 30-49 years old. That means, younger Americans are more likely to be on Twitter than older Americans. When you're planning your social media calendar and you have a heavy Twitter user ratio, make sure you create some compelling Tweets — the ones which will be interesting for an audience of this age.
Instagram Audience Statistics 2019
It's already 1 billion of monthly active Instagram users, Omnicore shows. Interesting fact: women more than men use this photo-sharing app, and being perfectly precise it's 39% of women and 30% of men. However, there are plenty of millennials on the platform, so if you have people in that age range (under 35), who are a part of your demographic, it makes sense to find your target audience on Instagram.

Survey Your Customers
Even if the available statistics allow you to see a blurry picture of the audience you're going to target, the information isn't enough to draw a portrait of your buyer persona. Finding target audience on social media needs a strategy. To get the full information, it's necessary to ask people the right questions. Surveys are a big component of content marketing best practices. It is a good idea to survey your real customers and find out which social networks they prefer. As a part of your survey, ask your current customers the following questions:
What is your favorite social media site?
Do you regularly read blogs? (please, name them)
What people do you follow on social?
Use free Google Forms to collect your answers or TypeForm
Determine Your Target Audience Size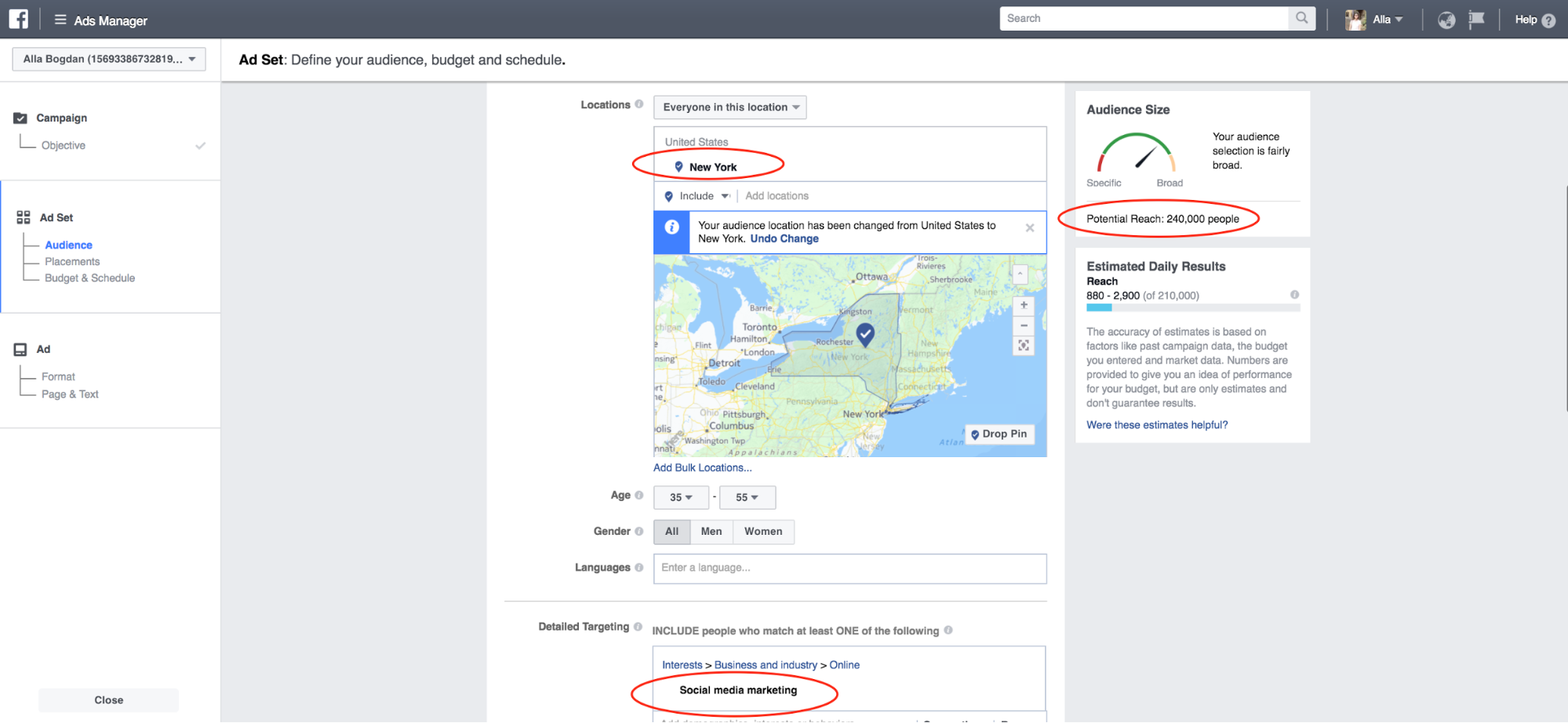 Facebook ads are not just a place for your promotions, but they also show you some clear data about your target audience and its size. For example, if you want to reach men and women in New York interested in social media marketing, you can find out that 240,000 people on Facebook match that audience. If your audience is too large like this one, you might want to target a narrower niche to start. I recommend you narrow your audience and search for exact niches. For "social media marketing" it can be content curation, advertising, search engine marketing (SEM), and many others. Any Facebook marketing guide for 2019 will tell you that it's better to spend your advertising dollars on a smaller, more engaged niche than to blast a large demographic.
Narrowing your audience will also save your budget spent on ads.
You can also narrow your audience by similar, competitor pages. For example, McDonald's would point out KFC, SubWay, and Burger King. It means that they will reach those people who aren't interested in those other 3 fast-food chains. While you're targeting that audience, take a look at some content creation examples used by competitors of your brand. That will give you an advantage once you're looking into social media marketing automation with a social media content generator like PromoRepublic.
You should also know the influencers of your niche, platforms, and blog where your customer hangs out. Facebook Ads will help you with this, and you will narrow your list up to those who are really interested in your page.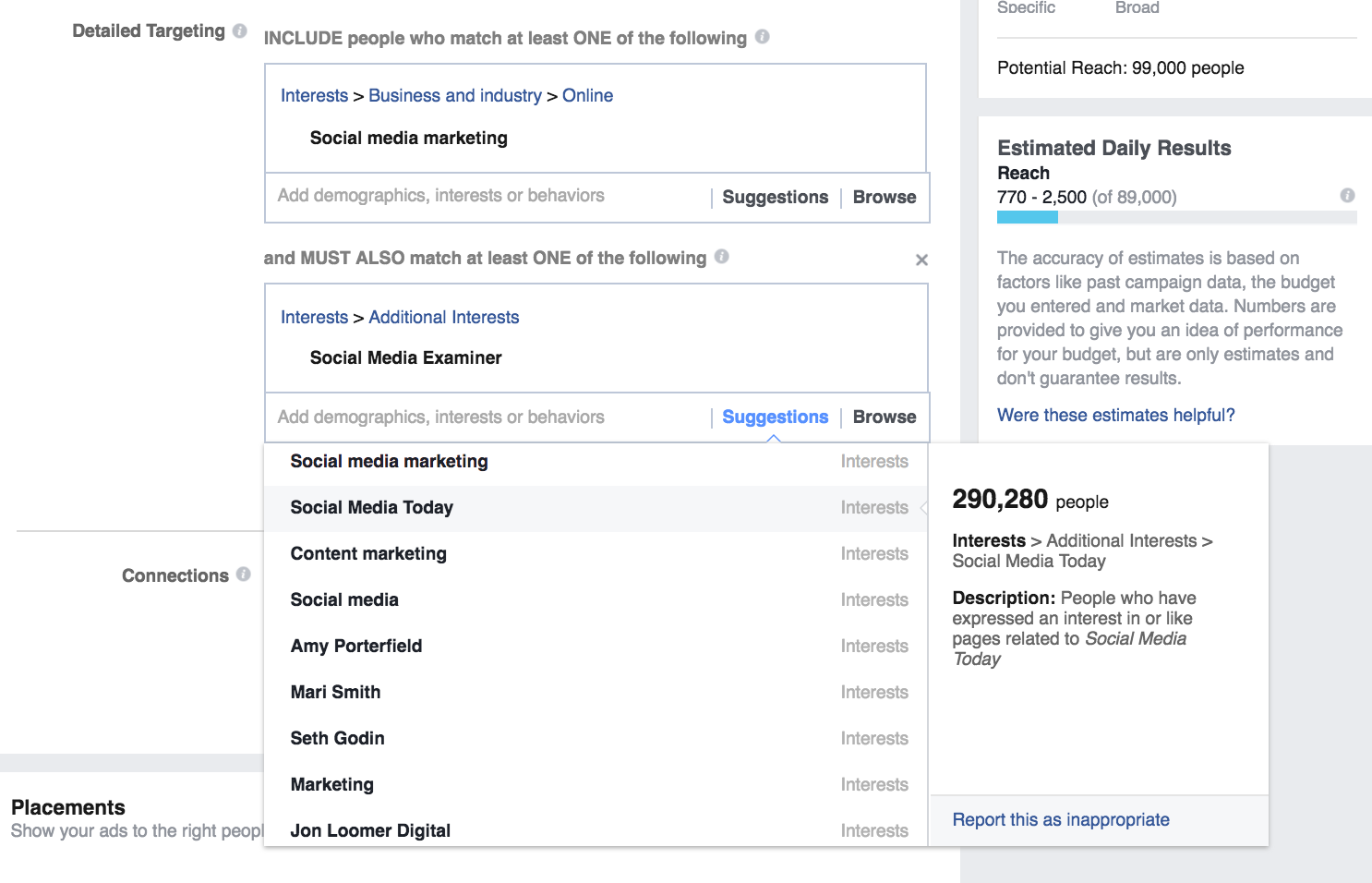 Find Your Customers and Connect with Them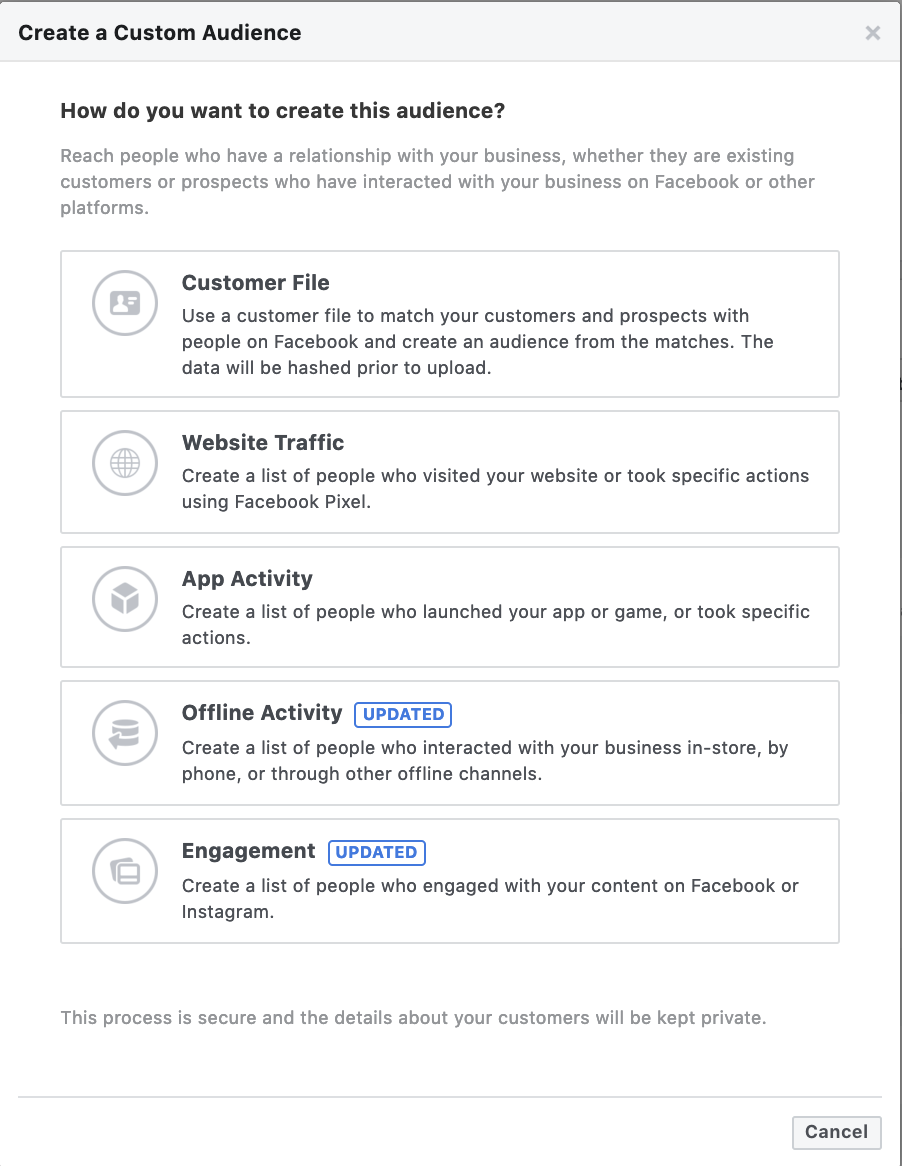 It's important to note that you can upload your email database to almost every social media platform to find your customers. With Facebook Ads Manager, you can create a custom audience. Make sure to choose CRM software that works in unison with your social media management tool to reach out to, and engage with customers almost instantaneously.
Once you've created a custom audience, you can then ask Facebook to create a "lookalike audience." Lookalike audiences are similar to your most valuable audiences. That means Facebook can put you in front of more people who are like your current audience.
Find Your Target Audience in Facebook Groups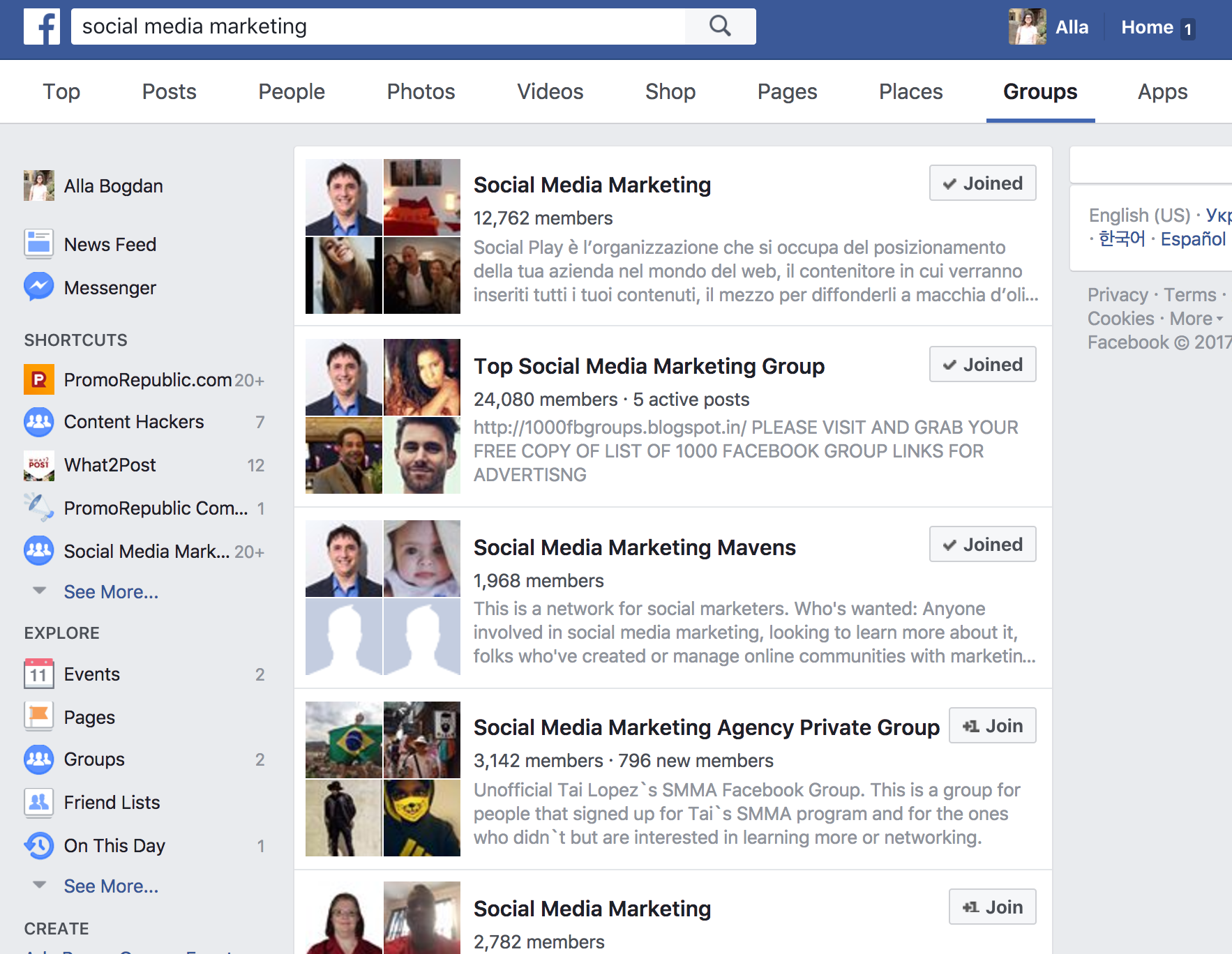 If you're using Facebook as an individual and you want to find your audience online, use Facebook's search bar to find groups that match your ideal customer's interests. If you're providing social media marketing services for multiple clients, find a way to segment those audiences properly so there's no confusion.
Tailor Content for Your Target Audience
Now when you're done with basic preparations, you can start tailoring best content for them. There are several rules for you to remember, taken right from the best social media marketing guides:
No more than 1 post of curated content a week
No more than 2 promotions a week
At least 1 engaging content a day
Does your page engage with its followers? They do not follow you to buy your goods every day, so, please, make your page a source of inspirational and useful information for them. Otherwise, you'll lose your target audience. A content creation template can help you create the right types of posts for the right audience.
Your optimal content plan should contain different types of social media posts according to what they prefer: are these funny videos, motivational quotes, polls or educational blog posts/infographics?
Your social media goal is to generate traffic, leads and sales from social, but never forget about relationships you build there. Robust content is definitely not a reason for them to follow you, so spend some time and create a well-founded content plan. This is important if you're setting up a social media calendar for small business, yourself, or a larger brand. It's one thing to schedule posts. You have to be present to engage the audience through social media.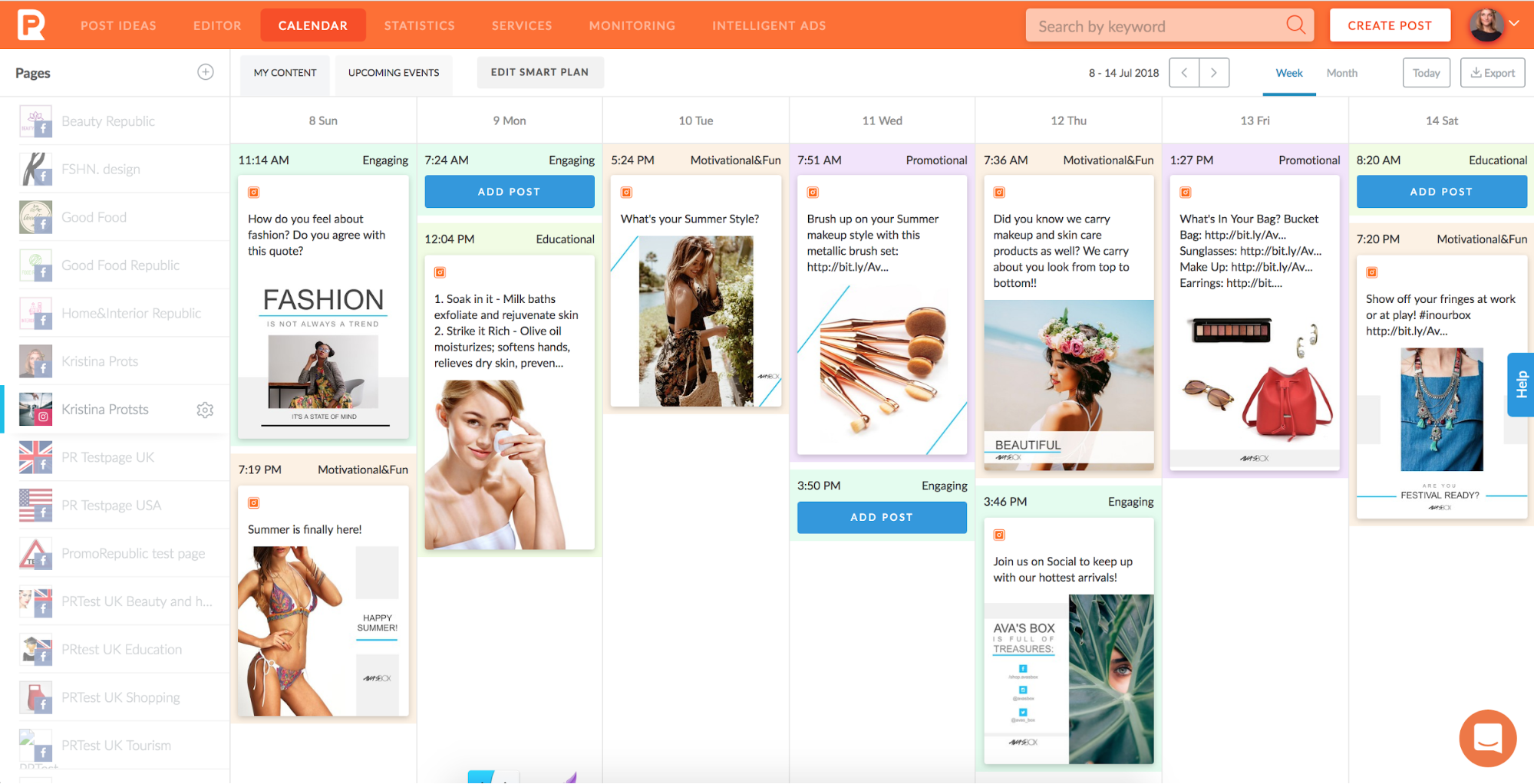 Create a Well Balanced Content Plan
Having run a PromoRepublic Facebook page for a while, I've discovered some types of posts that work perfectly for my business page.
Engaging Posts
While there is a lot to think about in the social media space, being a social media marketer is more than knowing Facebook 2019 post size changes or what demographics to target with Twitter ads. You have to create great content on every channel you're using. Engaging audience through social media is an art, and here are some tricks that work great for PromoRepublic.
Ask Questions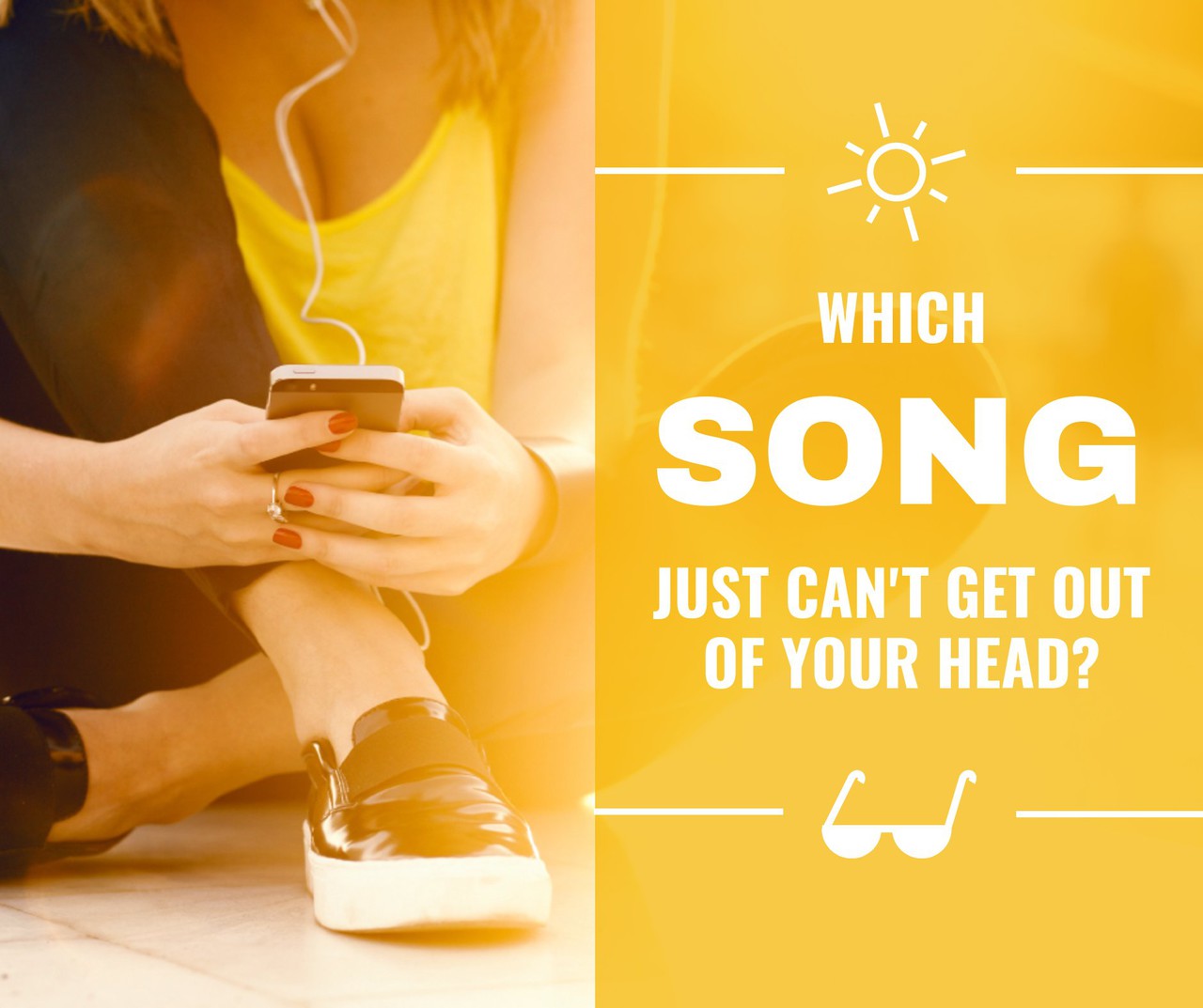 If you ask yourself, "Why they do not comment on my posts?" you should also ask yourself whether you ASK them questions in your posts! Sometimes, your followers just do not understand what you expect from them. It's ok to let them know what you want them to do.
Such type of content will be interesting for your followers. By the way, it won't take much time and effort if you try PromoRepublic's Graphics Editor. This tool allows you to create and edit pictures per your liking. So to say, it will take you several minutes to "draw" a perfect Q&A post and schedule it to any page you want. But keep in mind, the message should be clear and the picture should be appealing.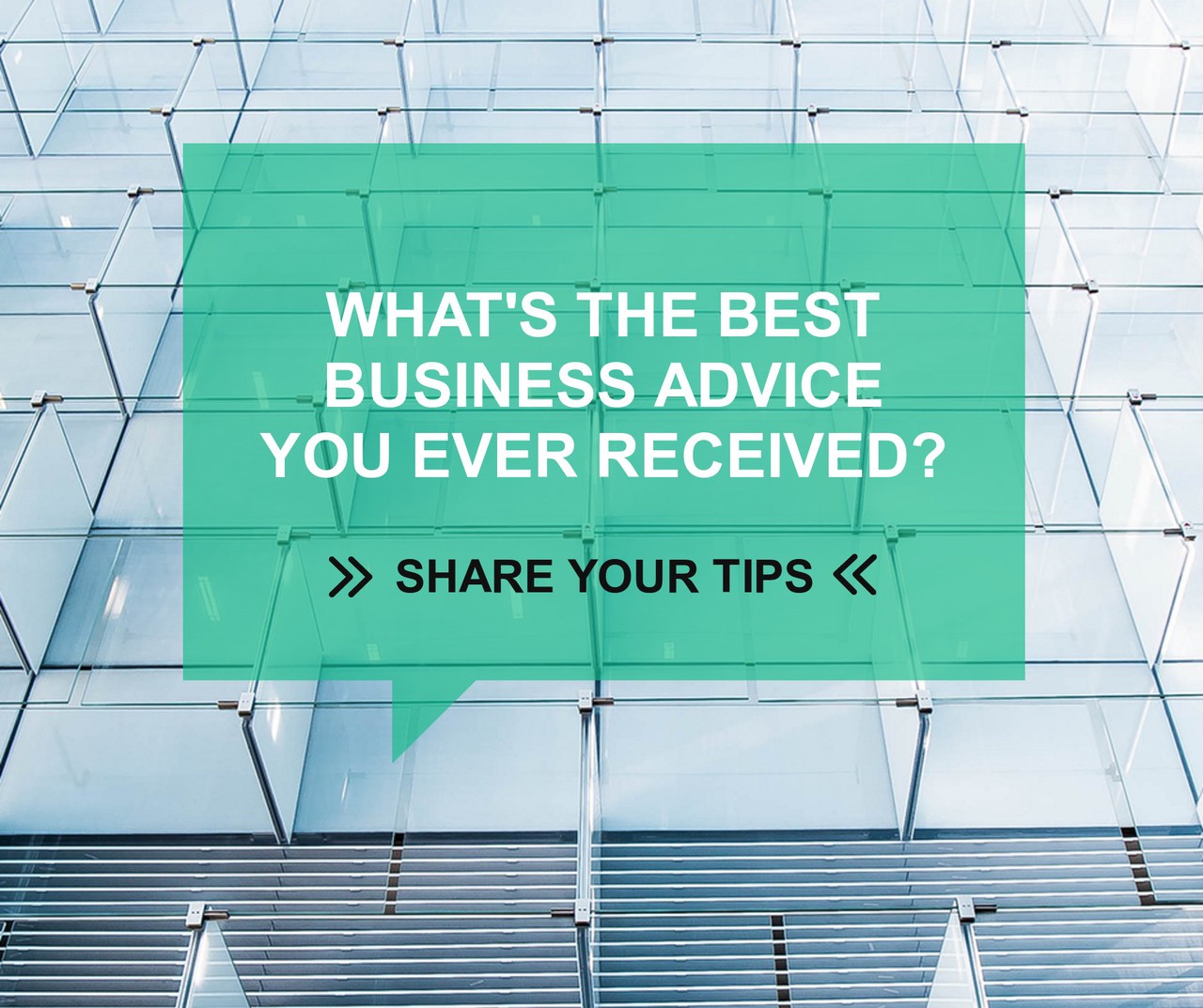 Q&A posts are good for polls and communications. Don't be shy! Post some questions you need to know to provide better service to your fans and followers.
Motivate With Visual Quotes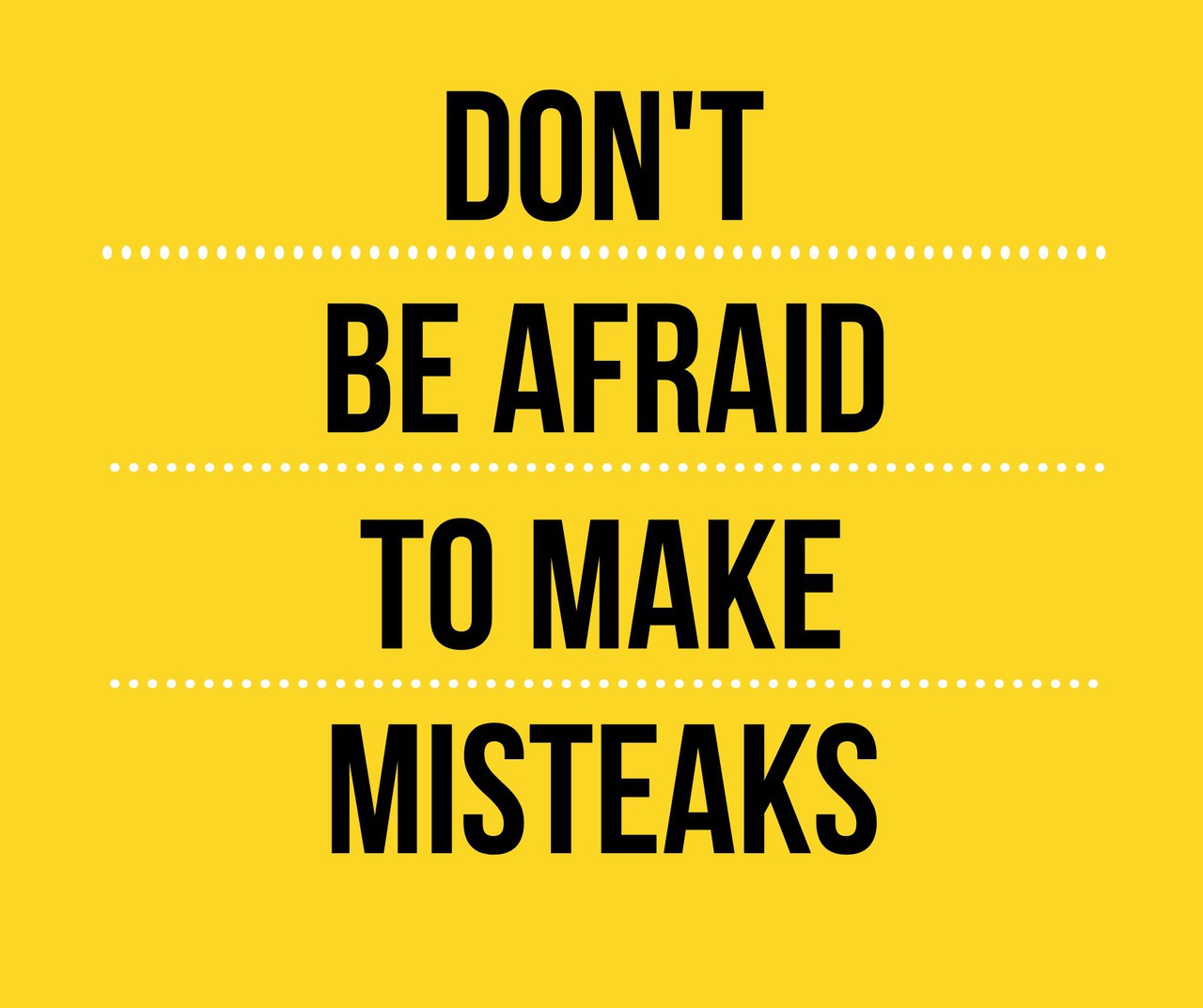 When it comes to ads or engagement posts, people are more likely to notice text with a picture. The thing is, we see a picture and decide within ⅕ of a second to read or not to read the text associated with it. Use this information to your advantage and offer them visual posts to motivate and inspire with great sayings and quotes. Why are these types of quotes so popular? We are all fighting with inner questions all day long and when we find something that speaks to us and our situation, our finger instinctively taps that all important "like" button.
Promotional Posts
There's an art to creating promotional posts. Let's take a lesson from the content marketing best practices I've picked up while marketing for PromoRepublic.
Stop being salesy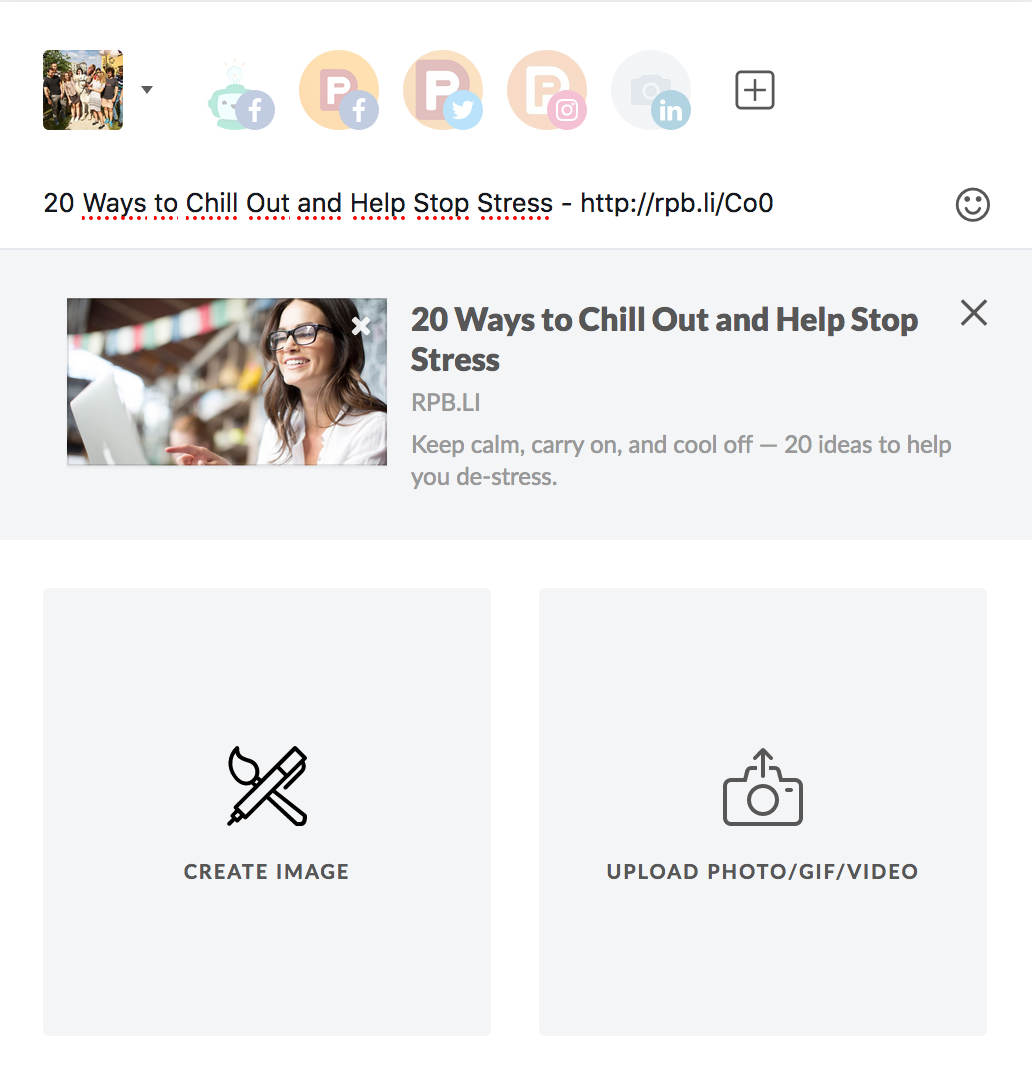 Even though they are a vital part of your promo code marketing strategy, promotional posts are not often about discounts or special offers. This is a type of content that represents your brand. Do you remember that the initial goal of social media is to build your brand presence and relations with your followers? Think about company news, webinars and other content that will lead them to your page without being salesy.
Finding the way to speak the same language isn't hard, just keep in mind the things your clients like and dislike — and that's what is actually called identifying the target audience.
Get Personal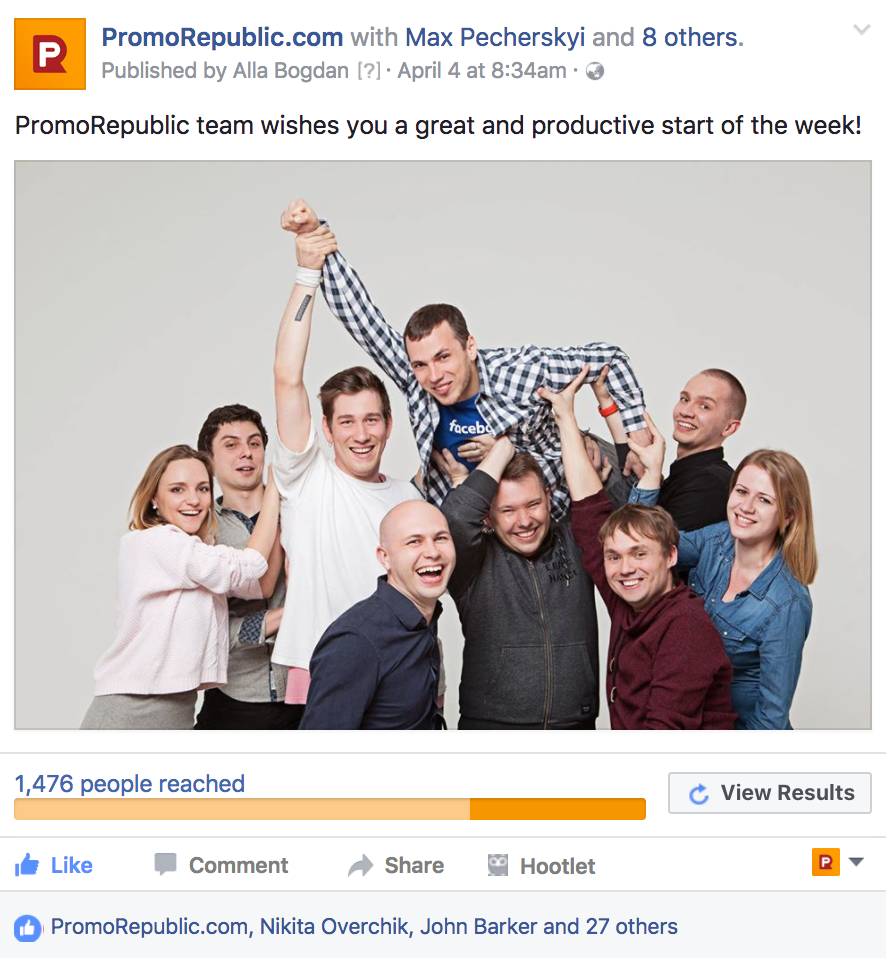 Promote your brand through its story, show your office or the place you work in. Share your plans and intentions. If you are an offline store – let your online audience get to know your staff and evoke the desire for them to come in and meet them for real. You need to become friends with your followers and be open to get real engagement.
Educational Content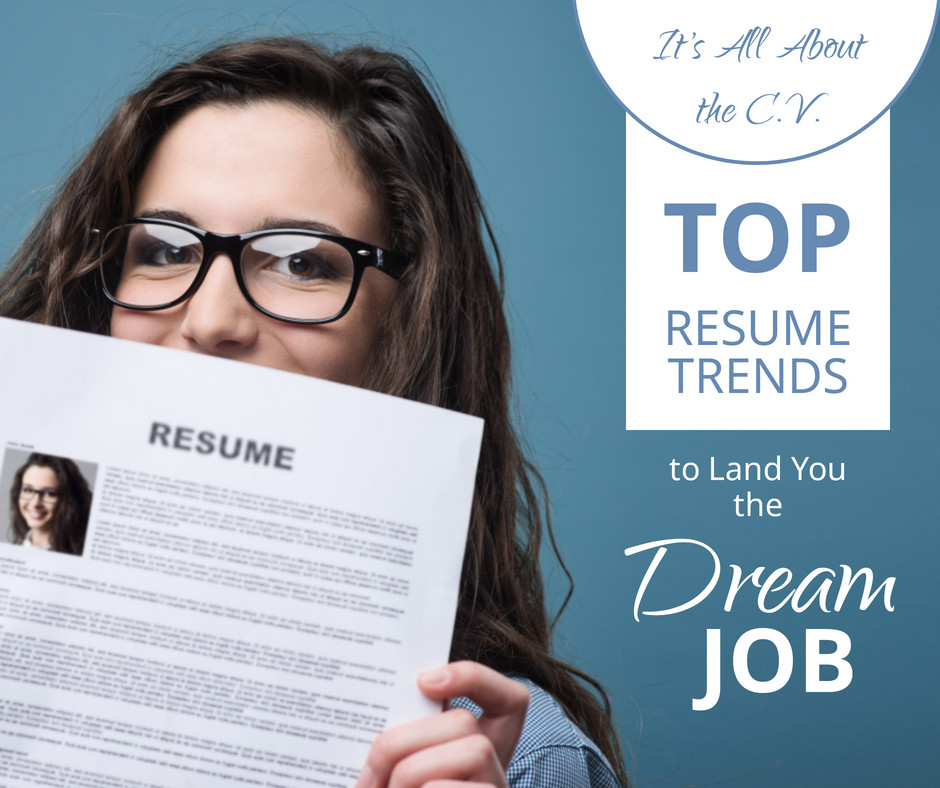 Blog posts, informative visuals, and infographics fit pretty well.  Determine the topics that your audience might be interested in (you can ask them before with the help of visual Q&A post, remember?).
Curated Content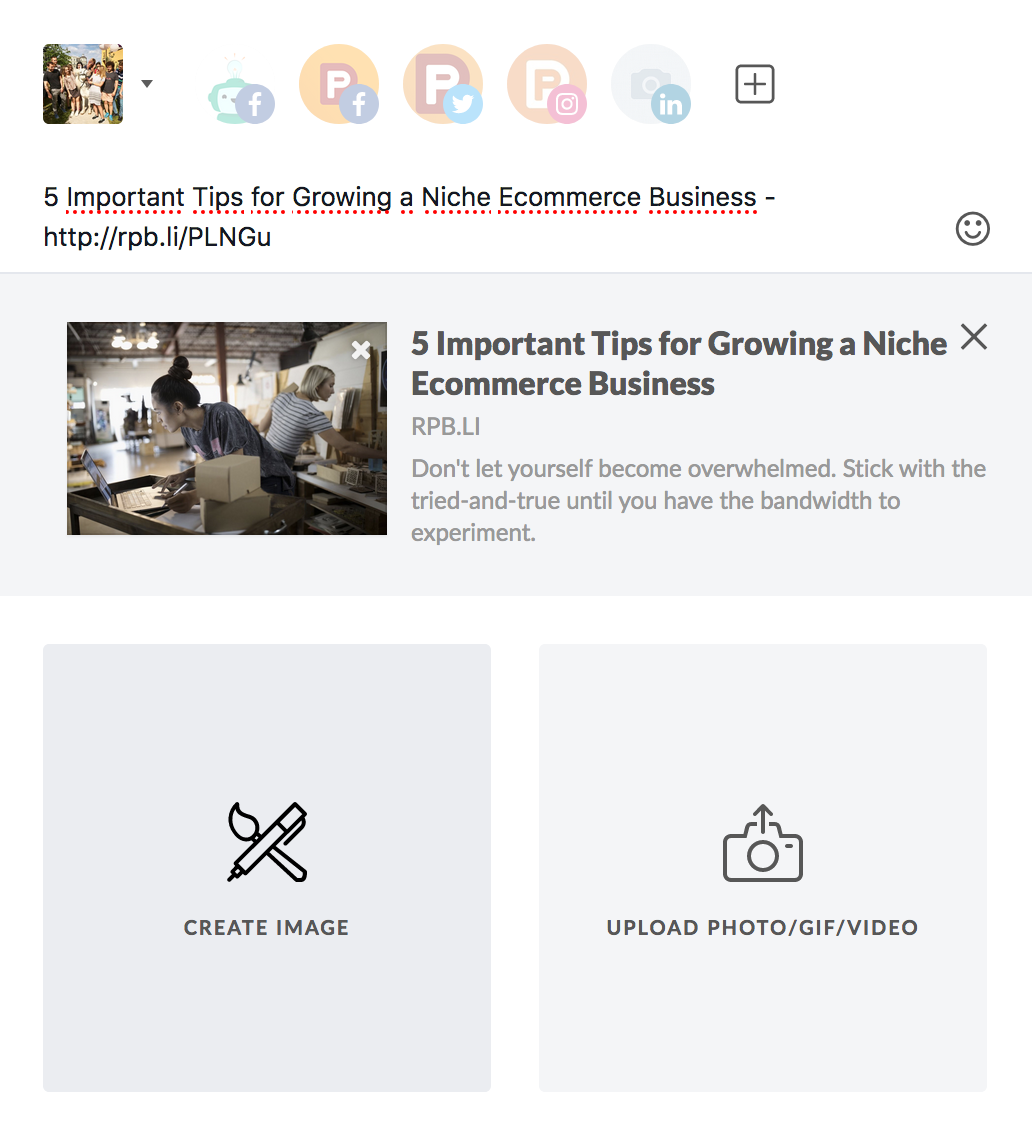 Curated content is good if it brings value to your brand and your followers. It can consist of mentions, hot topics or influential points of views.
PromoRepublic's Post Ideas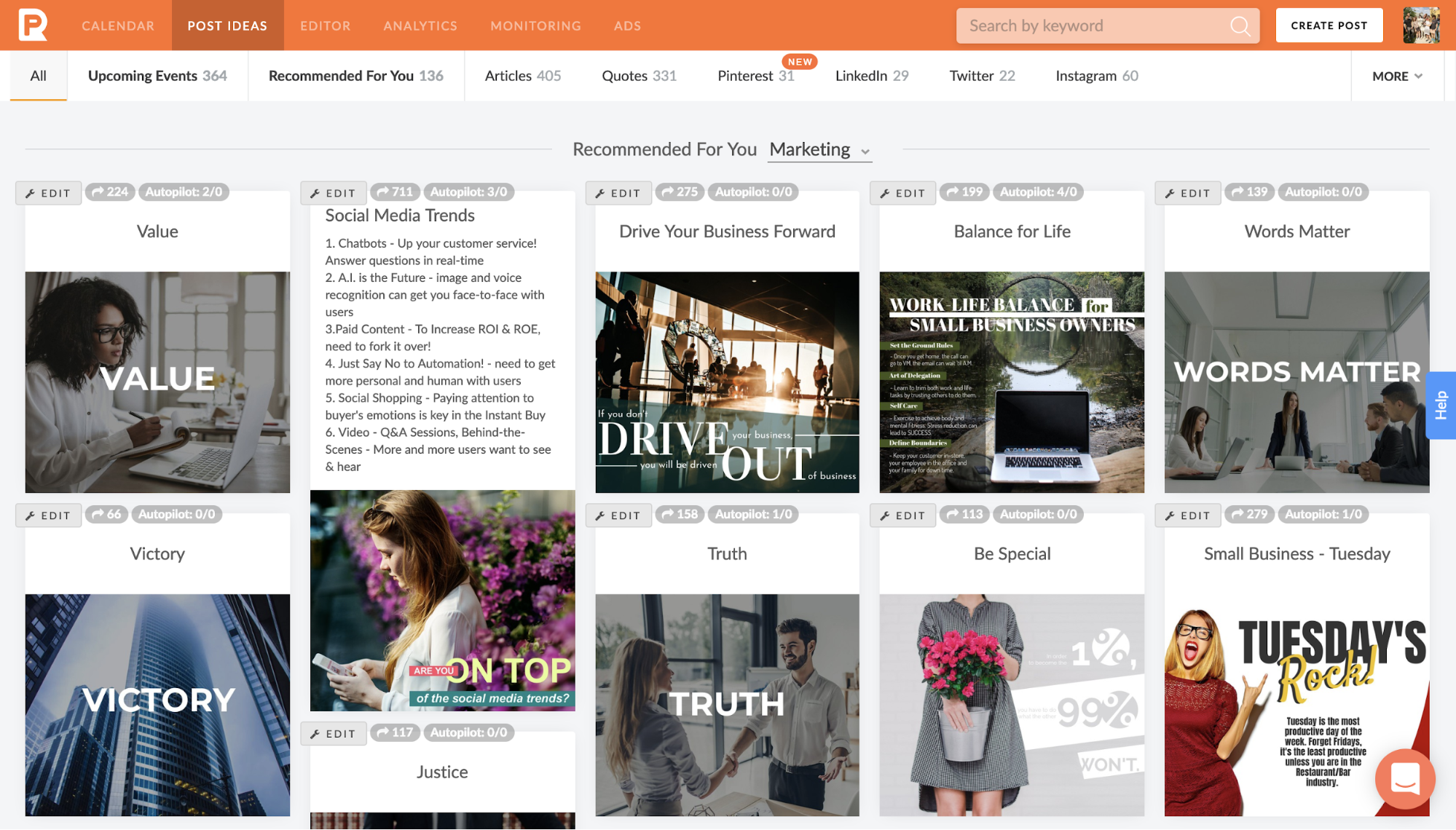 Content creators admit that coming up with ideas for whatever topic is challenging. That's happening because ideas don't come easy, despite the abundance of information offline and online. Books, articles, and, probably, colleagues may recommend to solve this issue by writing about every single thing you're seeing, experiencing or realizing daily. This works. Also, you can surf the web searching for inspiration. We've been there too. For that particular reason, we've created Template Library and filled it up with ready-made ideas for 0+ industries, 6 categories from trendy content to promotions.
You can choose any picture and let your creativity flow by editing it with Graphics Editor. Then use Advanced Statistics to find out which posts your followers liked most.