Spring is coming. We can actually feel the smell of new, awakened ideas. We are full of the desire to create and progress! Don't forget about your social media. It needs change as well. Forget about winter campaigns and get ready with new, fresh, spring content ideas for your social media.
This time, I've prepared for you even more than 20 posts! It's 27 posts, actually (the thing is that first I created the illustration and then inspiration came!:))
I hope your inspiration will awaken as well when reading this blog post. You will be offered more than 2 dozens post ideas for this March. I offer three different types of content: promotional, engaging, and educational. Grab your pen and start creating your content calendar for this month. Or, just log into PromoRepublic and just schedule posts from there!
Types of Posts
Photo Contest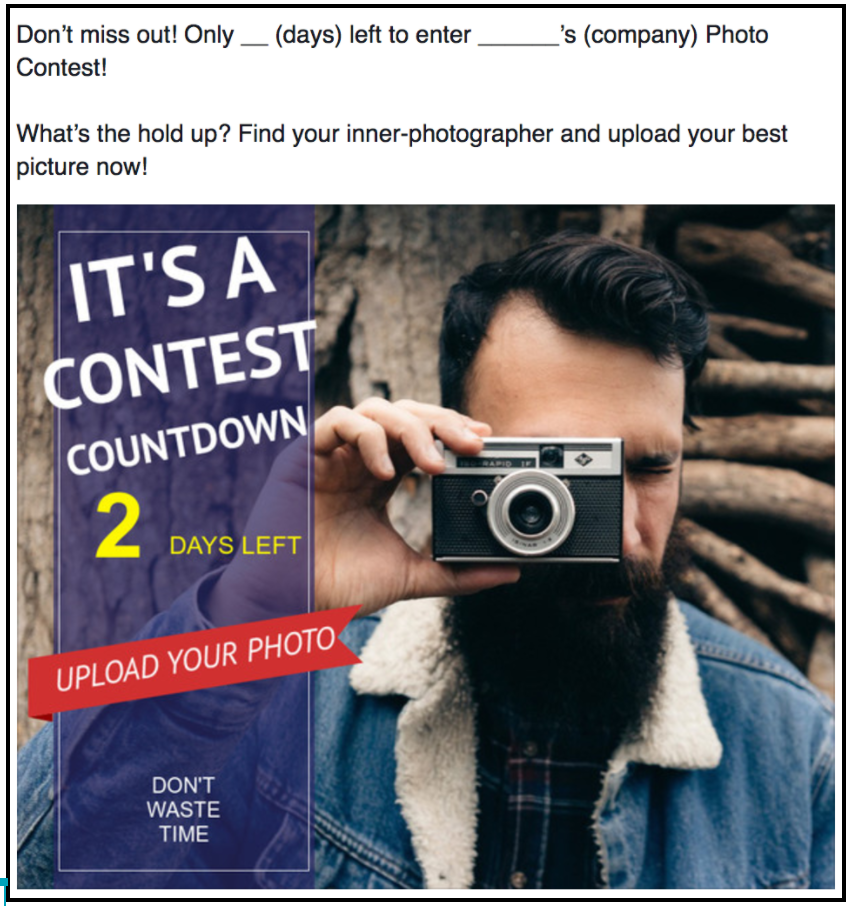 Contest posts are very popular on Facebook, especially. Make sure you pay attention to the 2017 Facebook post size requirements (PromoRepublic makes them the right size for you), and make sure no contest you run violates your state or country's rules about contests and lotteries. When you have the basics down, you can get a lot of leverage out of a contest post. People not only engage with them, but they share them so you get even more reach than your normal audience.
TIP: Try a photo contest where ask to upload a photo of your product or any other thing that can be connected to your industry.
Giveaway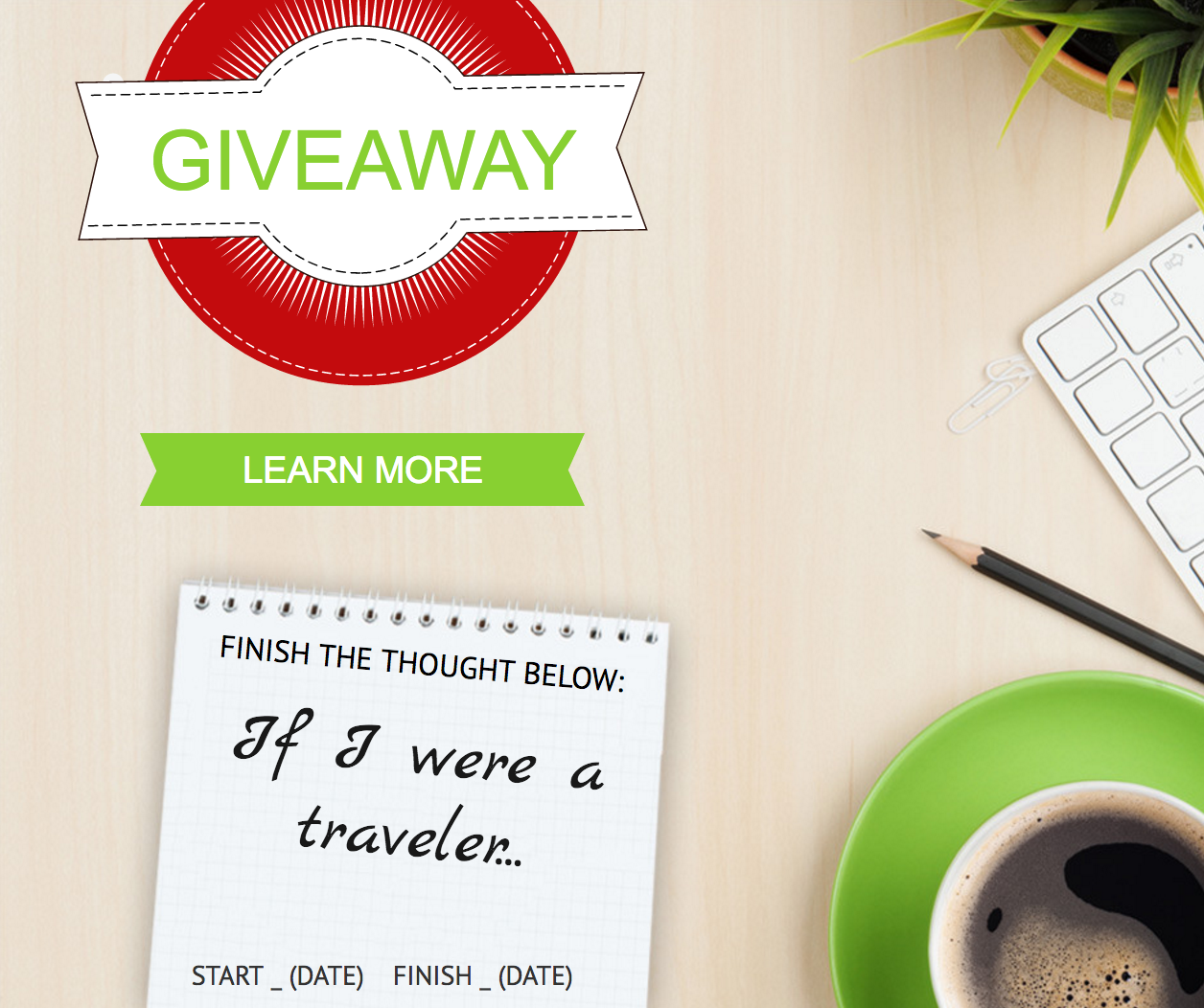 Everybody likes to get things for free. By offering something for merely participating in a post, you're not only following of the content marketing best practices (hook them and keep them), you're again expanding your reach to the people your fans and followers will share your post with. Just make sure the giveaway is doable and scalable, and that you reward the people who participate.
TIP: Ask questions, which are related to your industry, e.g if you are a travel agency, ask what they would do if they were travelers.
Gift Certificate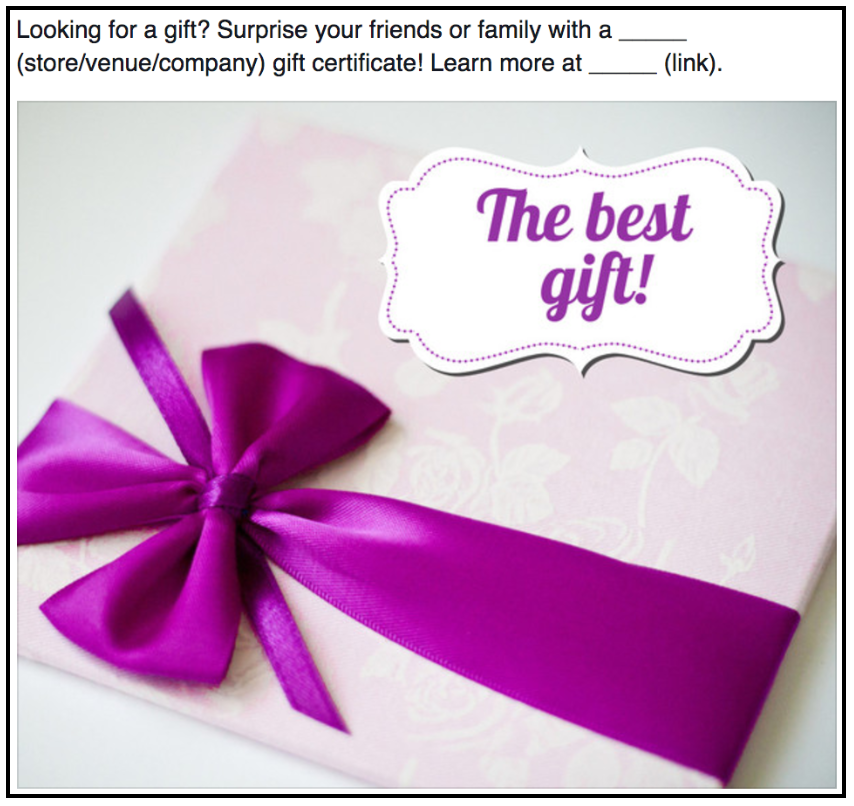 If it isn't free, discounted is almost as good. People will redeem gift certificates, especially if they're offered digitally. And, if you enable a coupon code that's attached to a landing page, you will be leveraging social media marketing automation in the very best way. A social post that generates traffic, and traffic that converts to a coupon code generation, which leads to you having the user's email address and the ability to add them to your sales funnel. That's the whole point of social, isn't it?
TIP: It will be good to place a photo of certificate or gift itself. Searching for gifts, people get frustrated with the question "What to present?" and certificates make their life a bit easier. Publish a certificate and attract their attention with your post.
Special Offer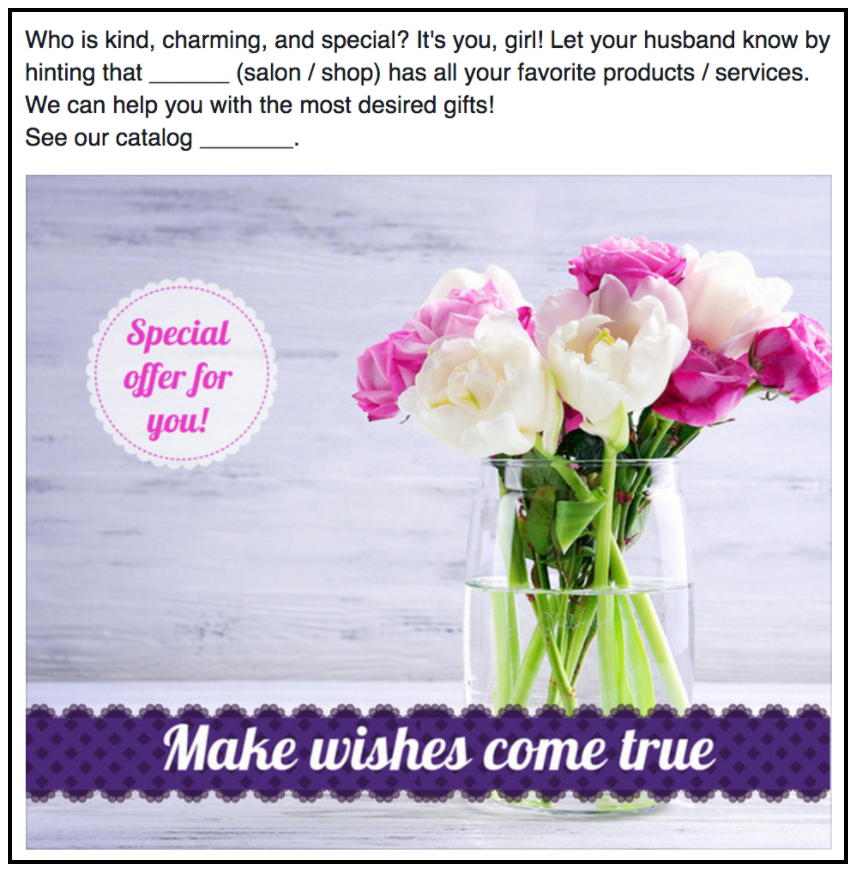 By appealing to your social audience personally, you put the "social" in social media. If there was some big social media marketing guide out there we could all follow, it would tell us that the most powerful thing we can do with social media is to appeal to someone's emotions. In this case, we're telling someone that they're special, and that we have what they need. That's good stuff, and people will respond.
Show off Your Brand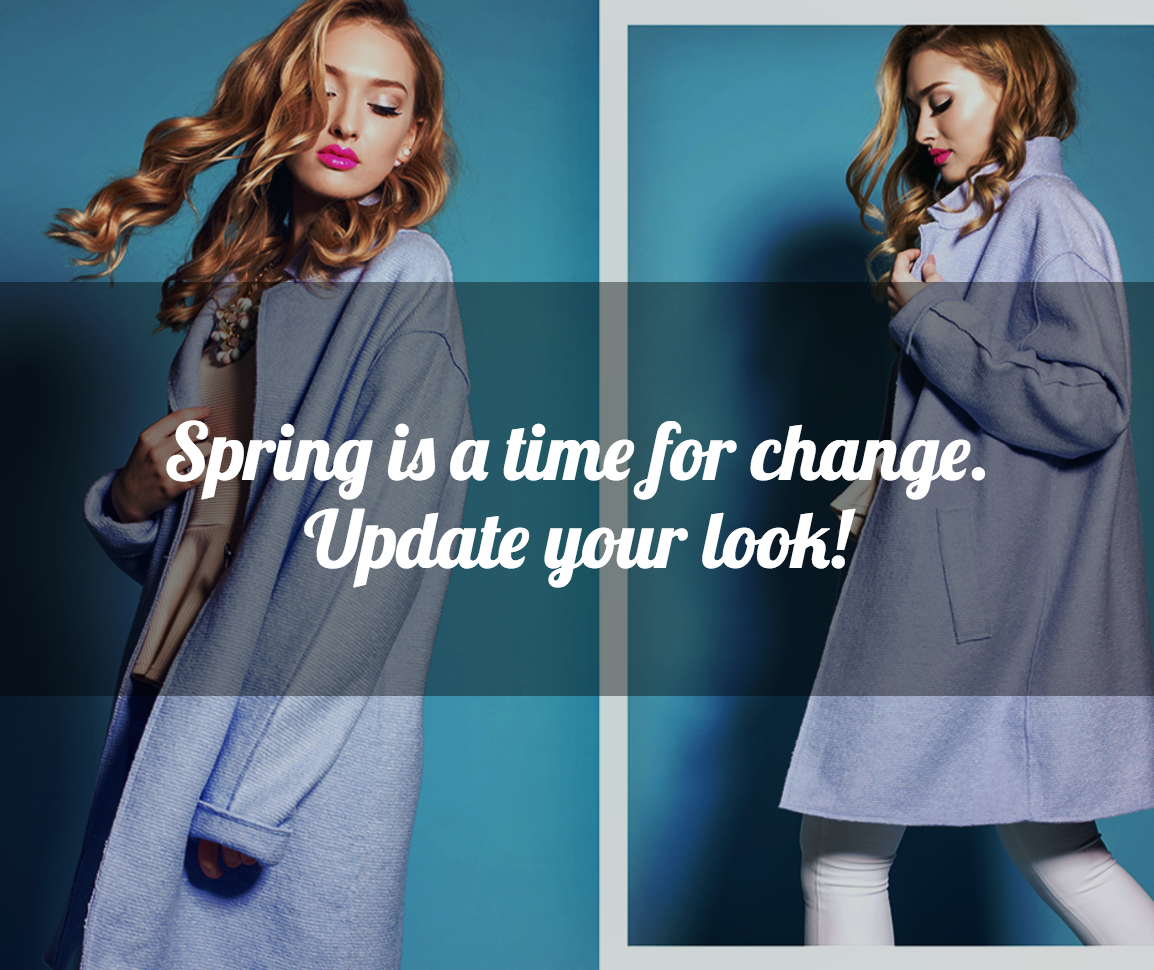 People love new things. One of our biggest Facebook marketing tips for 2017 is to not be afraid to show off your brand. You don't have to pretend that you're not offering a product or service. It's OK to be transparent about your social media marketing goals, so make sure to include some shout outs to your own goods in your social media posting schedule.
Discount for Followers
That's right! Reward those followers! If you're giving a discount for your followers only, you can bet on one thing. You're going to get more followers. If all someone has to do is hit the "like" button to get a discount on something they want, they are going to do it. And, BAM, you have more fans and followers.
TIP: Don't forget to put a call to action button in your visual – people instinctively tap on it.
Birthday Discount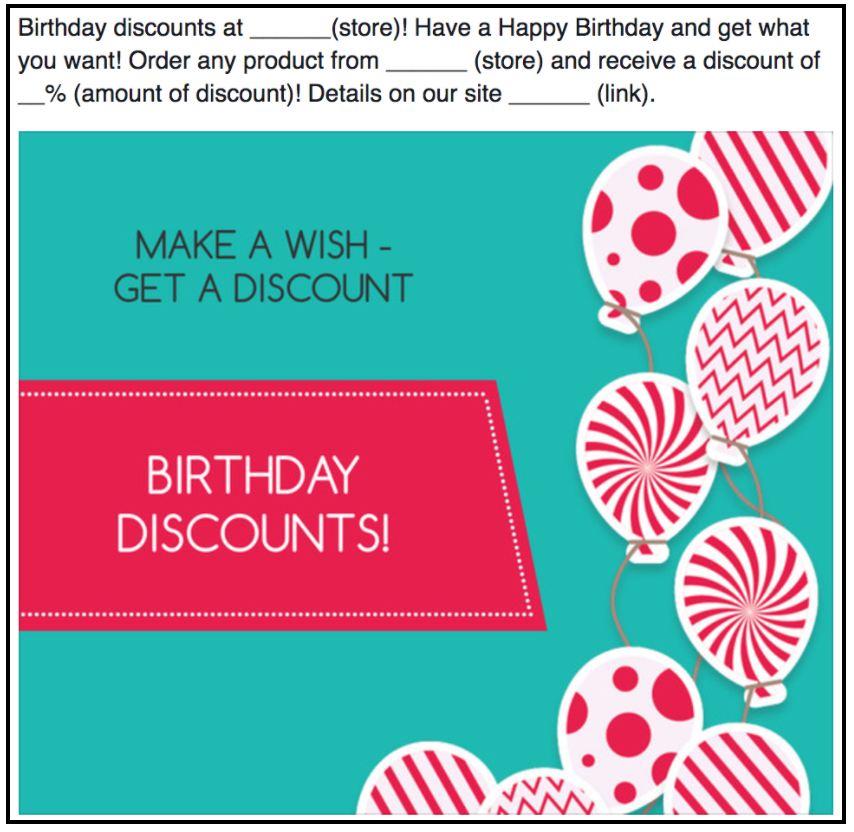 Offering a birthday discount has several benefits. You make people feel good about turning a year older, you learn when your fans and followers' birthdays are (great for email marketing – something you have to do if you want to follow content marketing best practices), and you give others a reason to follow your page. They want a special discount on their birthday, too!
TIP: Make your discount available for a month – people don't think about purchases in the day of celebration.
Engaging Content:
March 8 – Happy Woman's Day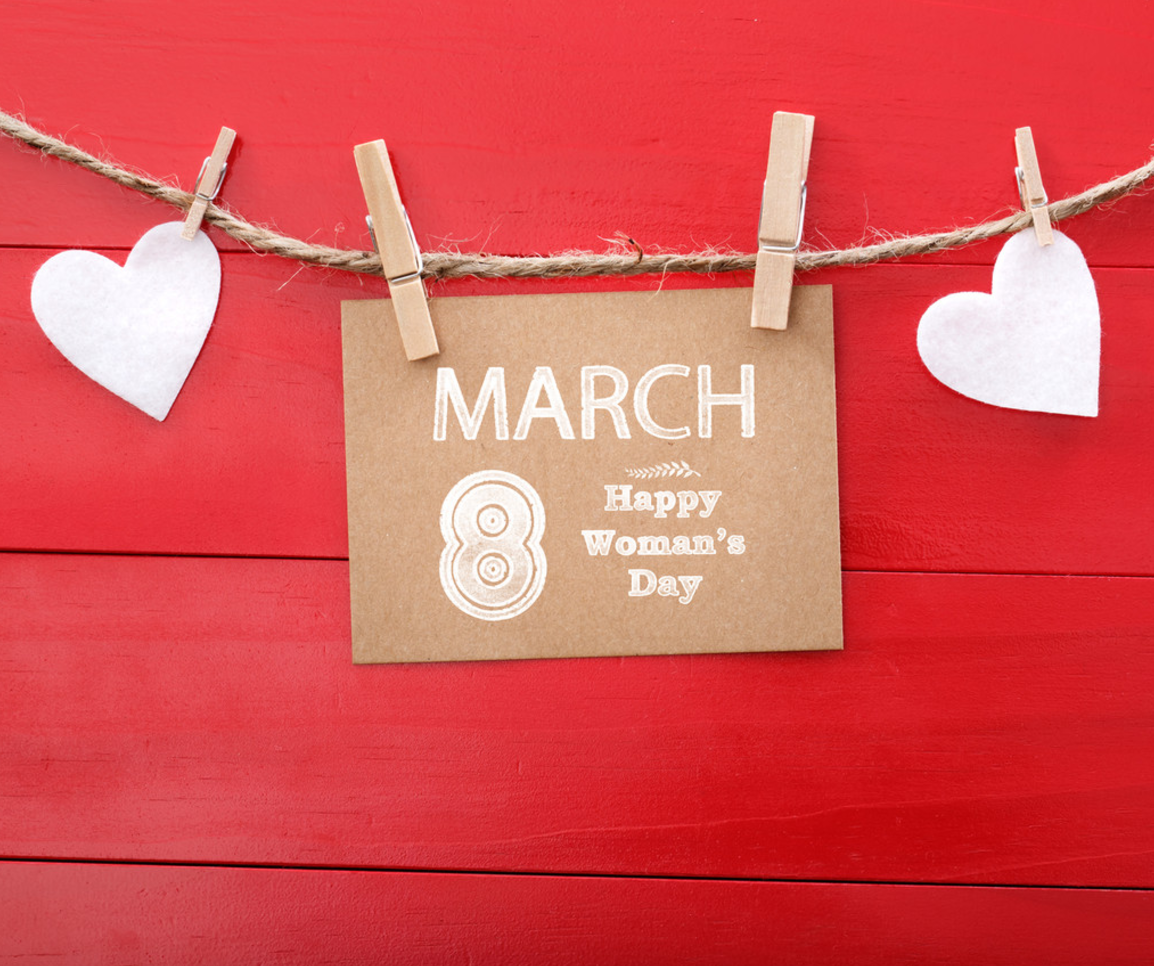 Lesser-known holidays, like Woman's Day, are a great opportunity to reach out to your audience and give them something to share that is not rote and normal. People tend to respond really well to these types of posts, especially on Facebook. Put it this way, if we were going to give you Facebook marketing tips for 2017, or a 2017 Facebook marketing guide, we would recommend that you post this type of content as often as possible.
March 17 – It's St. Patrick's Day!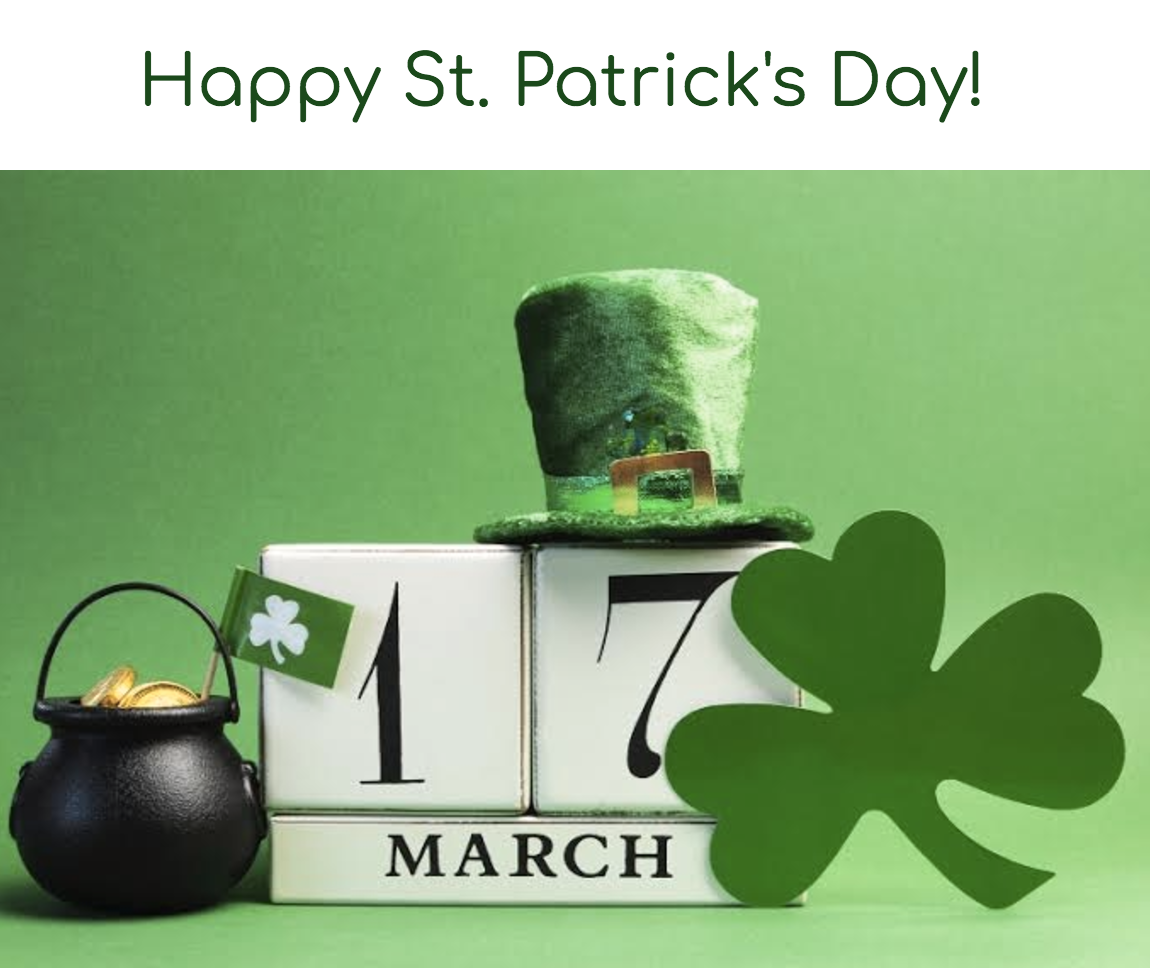 Actual holidays are also a great time to post. Only if, however, you have a great visual that people want to share. If you just post the words, "Happy St. Patrick's Day!" what type of response do you think you'll get? Not much, that's for sure.
March 27 – World Theatre Day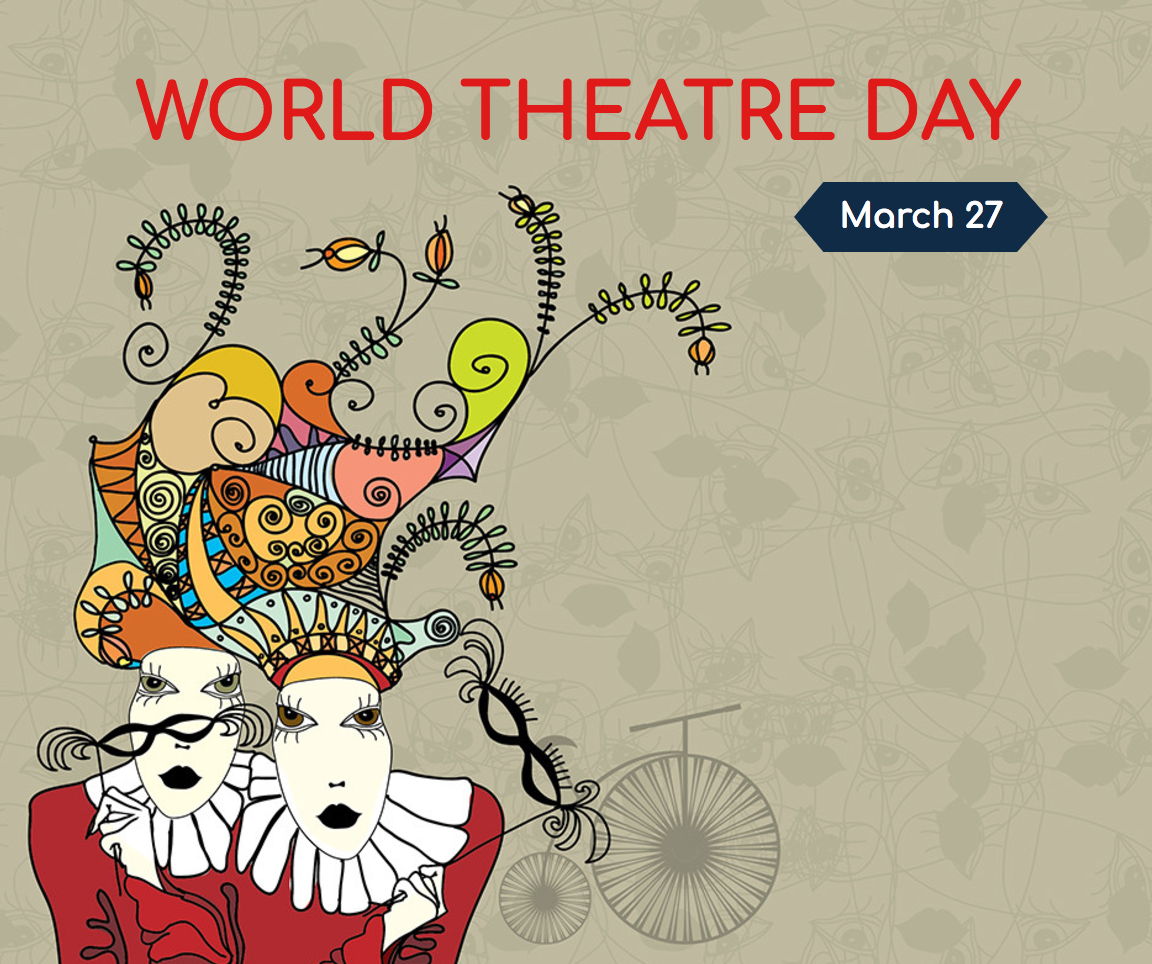 Posts that appeal to people's interests that coincide with a related holiday or local observation day, are a great way to connect with your audience to find out what they like. World Theatre Day can draw out all your play enthusiasts and thespians, and you'll know that you have that type of audience to appease.
TIP: Subscribe for PromoRepublic to never miss a chance to post relevant content for your followers. We monitor events for 50+ industries, so you can always know you have fresh ideas for your social media.
March 1 – World Compliment Day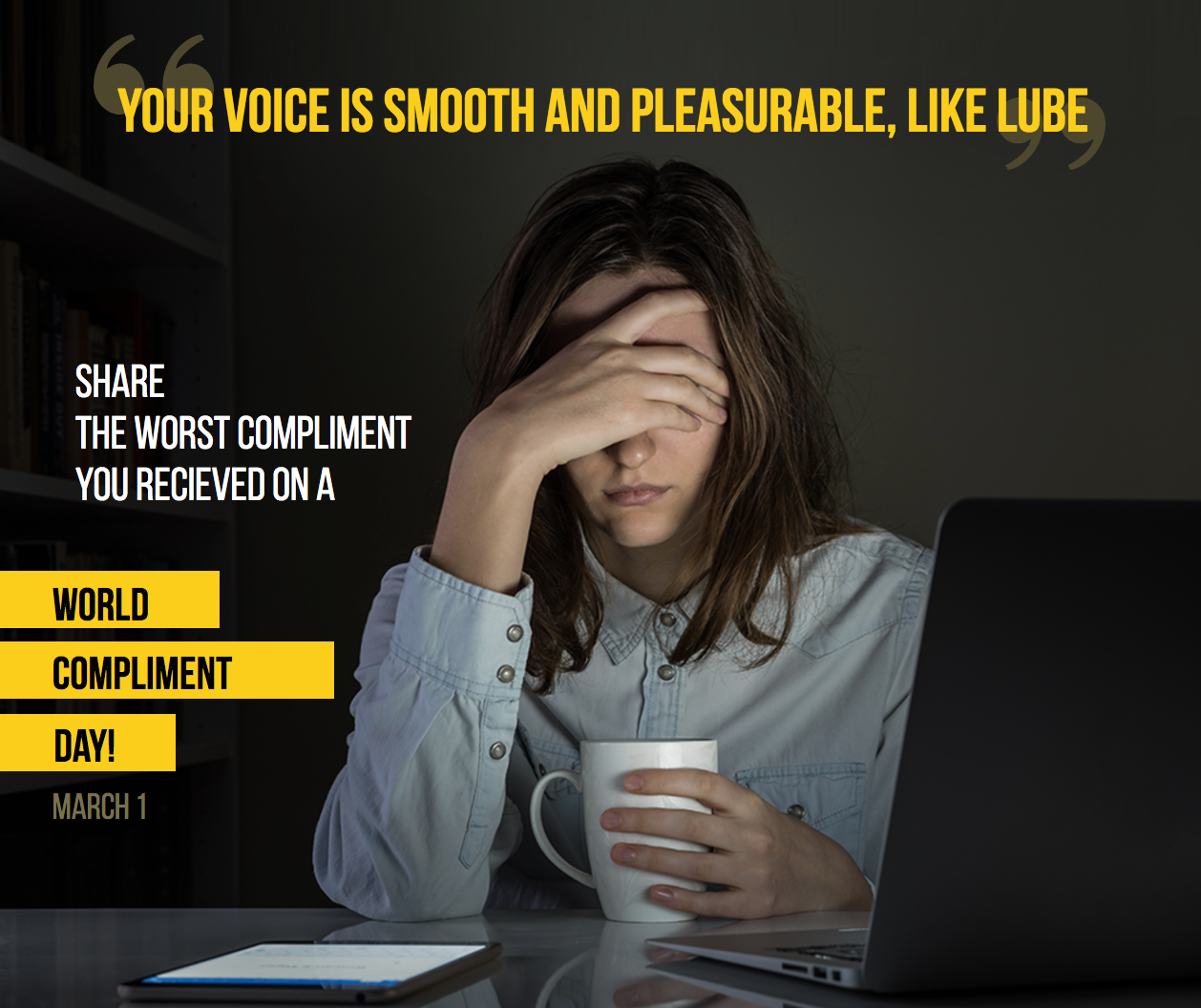 Why not combine a holiday or event with a humorous post? This one, that takes people by surprise when they first see it, makes them pay closer attention, and henceforth will increase the amount of shares you receive. Social media users love clever content.
March 3 – National Employee Appreciation Day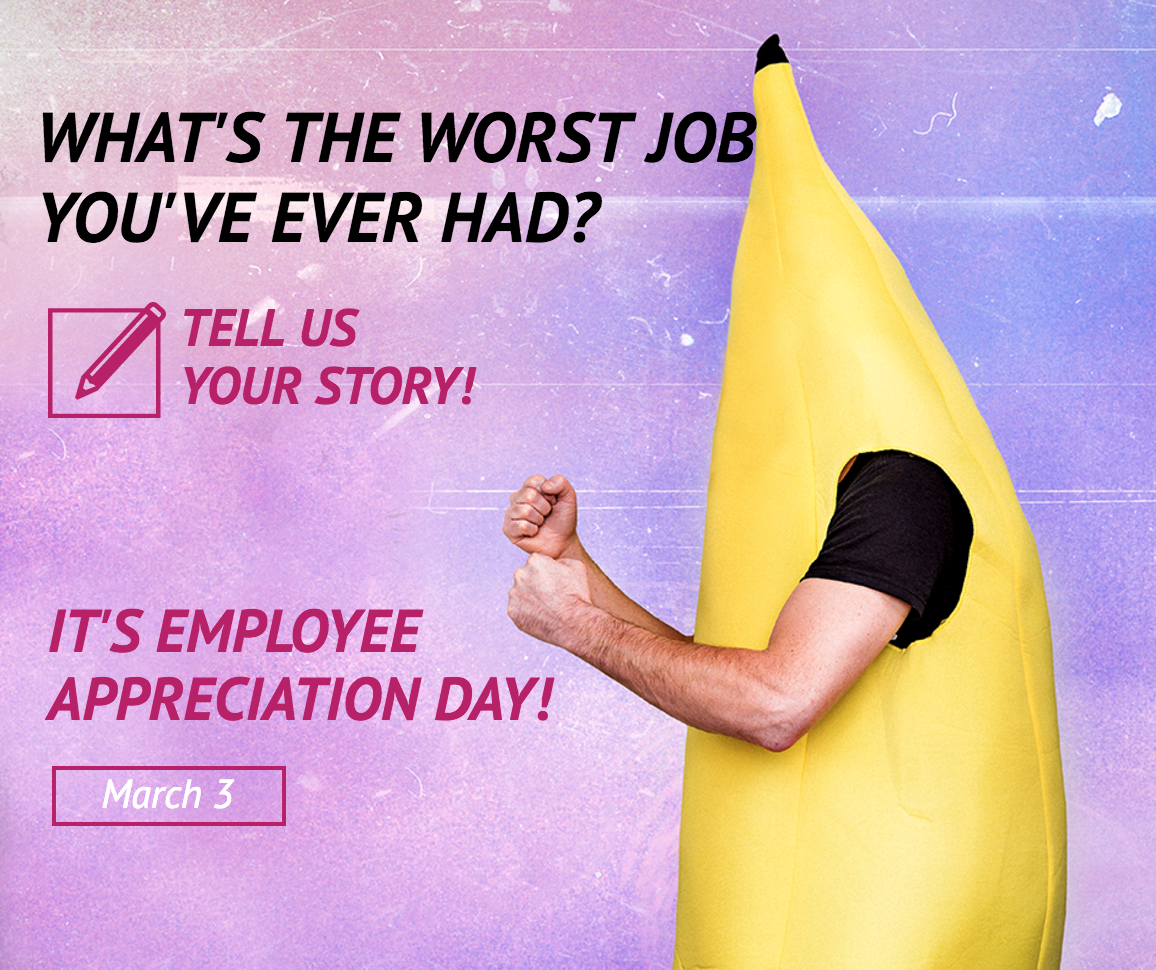 Asking a question that people can relate to and respond to is just good social media marketing. Most people have had bad jobs, and they love to talk about them. This is a great way to engage your audience.
March 23 – Toast Day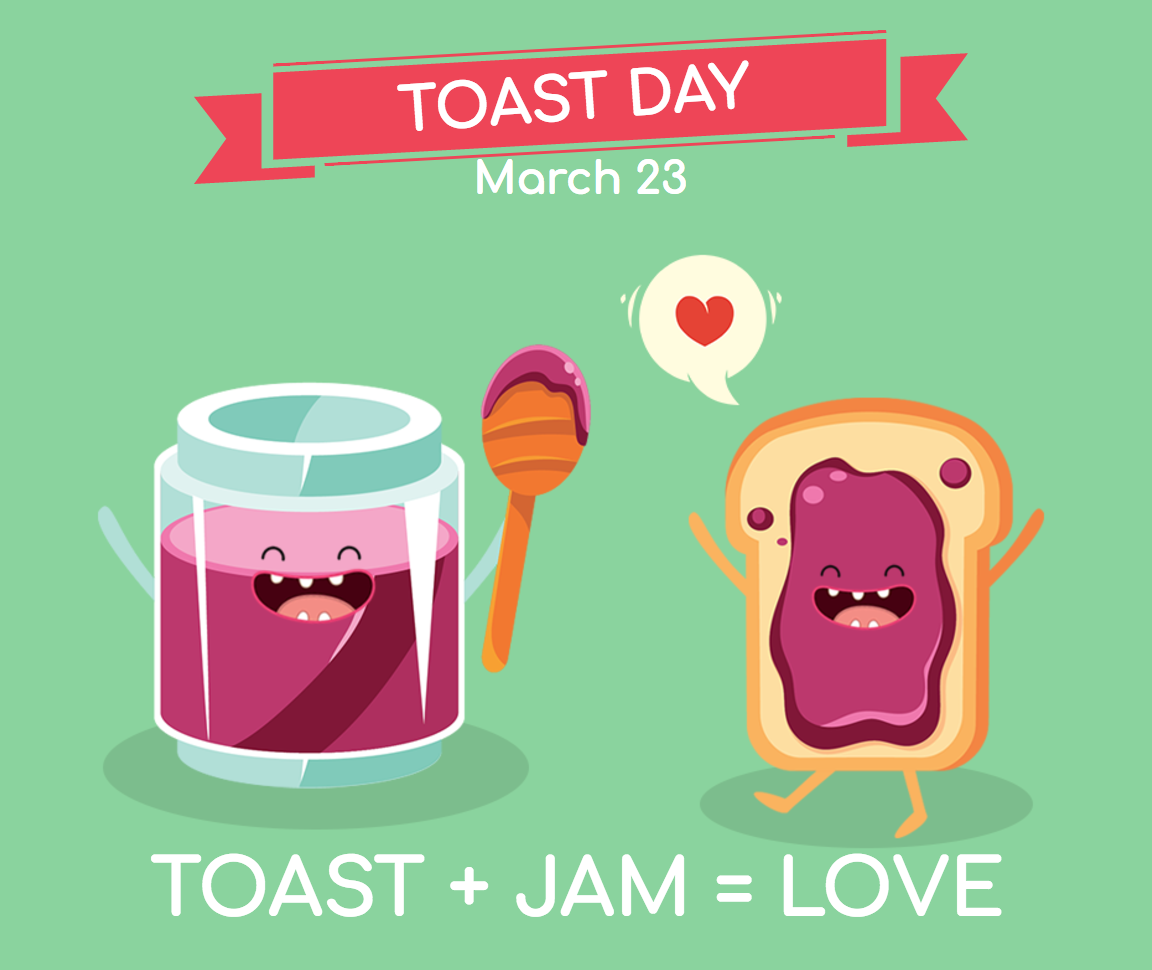 Who doesn't love toast? Posting about a thing that all people can relate to can endear you to your audience. And, when you include a fun image, they will share your post, increasing your visibility to potential customers.
TIP: Customize your visual posts by adding a logo. PromoRepublic's Graphics Editor allows you store as many logos as many business pages you connect to the service. And you can connect up to 15 pages!
March 28 – Arbor Day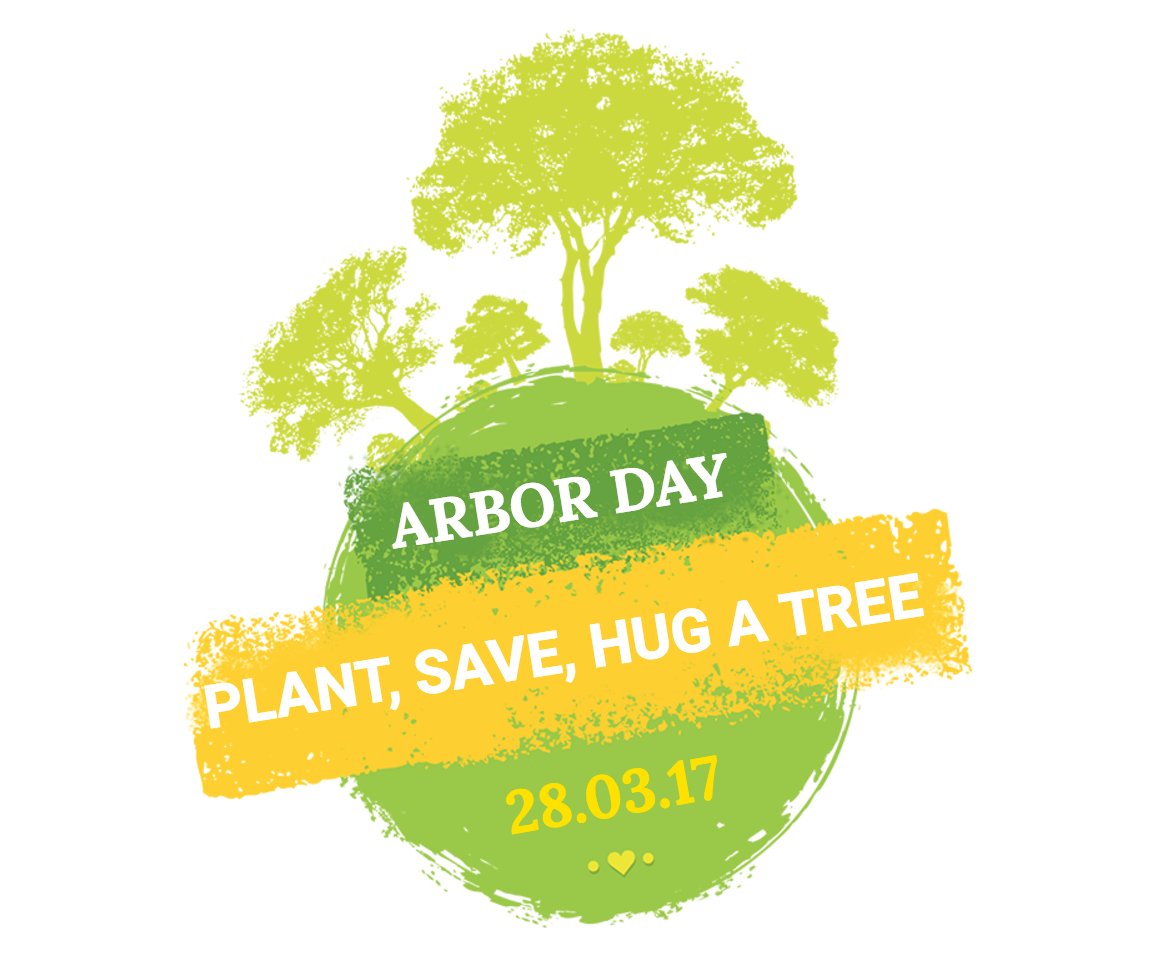 Posting about Arbor Day is one way to show you care about the Earth. People respond to companies that have a sense of civic and environmental responsibility. Showing you care makes you a brand that people like.
March 2 – Daniel Craig born, 1968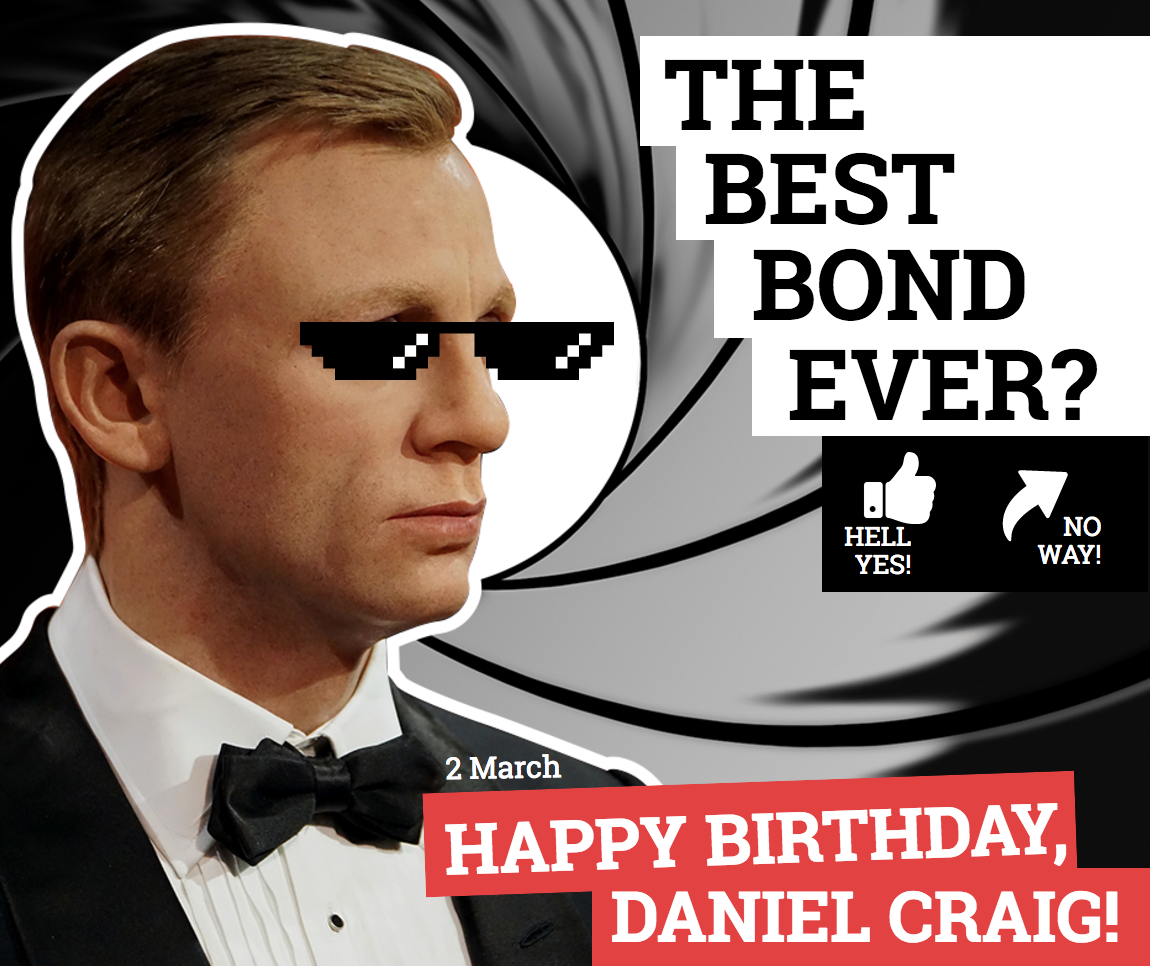 Being up to date on celebrity birthdays can speak to fans, and shows that you are on trend and know what's happening in the world.
Women – Top Entrepreneurs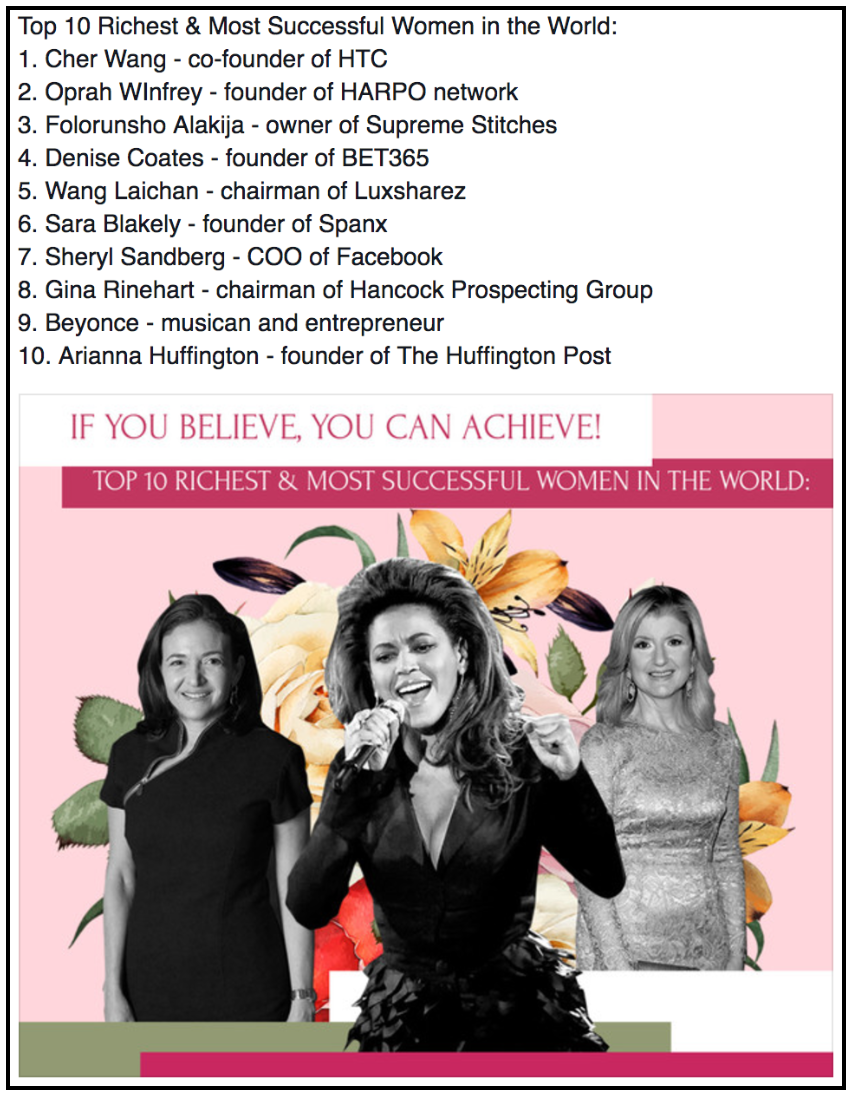 What's better than giving a shout out to people who are killing it in their respective fields? A post like this give people something to respond to AND something to aspire to. What's better than that?
#Trappist1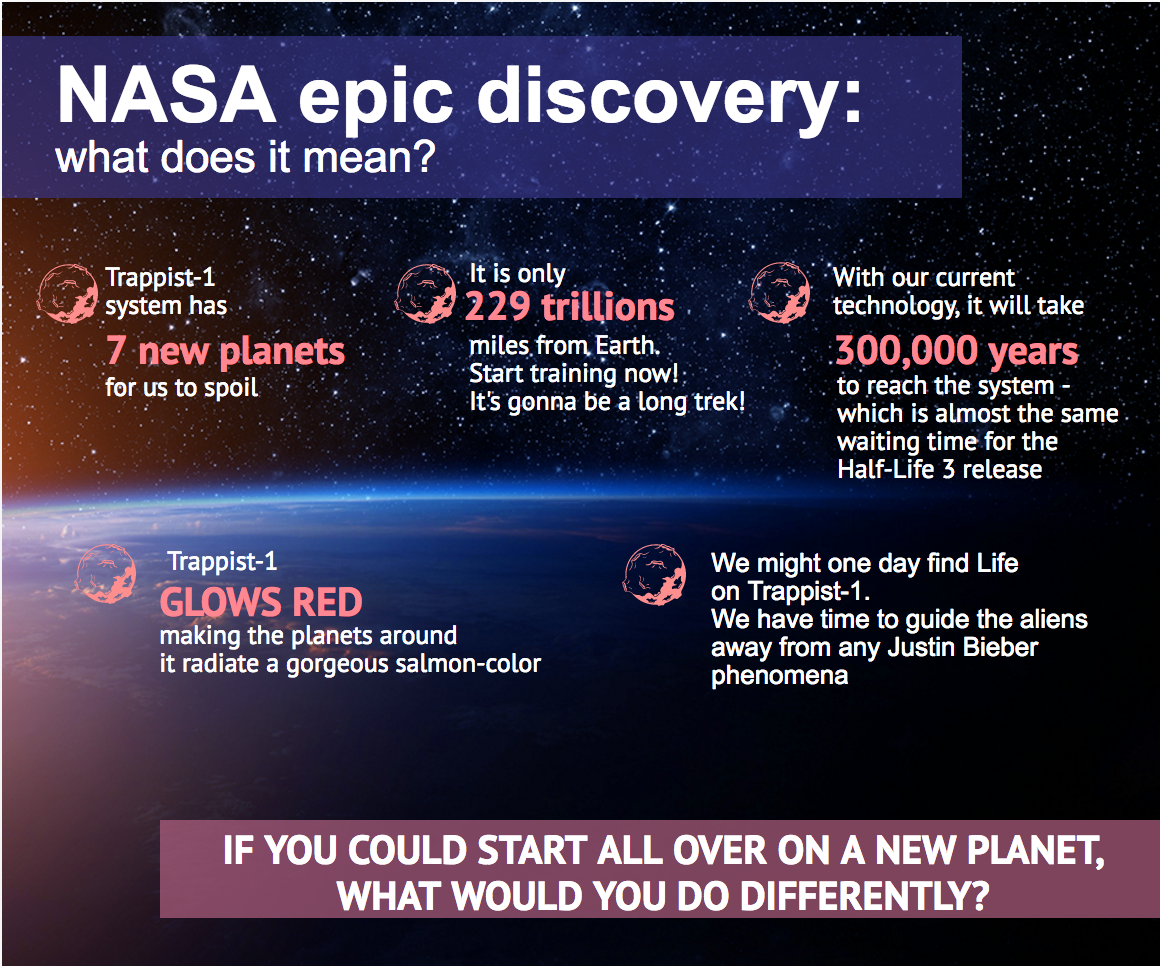 A new planet? Will there be social media there? If there are people there, you can bet there will be. Opening up a path of discussion to your fans and followers will win you some likes…and some conversions.
TIP: You should never forget about trendy content. This type of content is the #1 to get viral. Check out PromoRepublic "Trends" daily and publish ready made posts to Instagram, Facebook, Twitter, Linkedin pages.
Oscar: Nomination Fever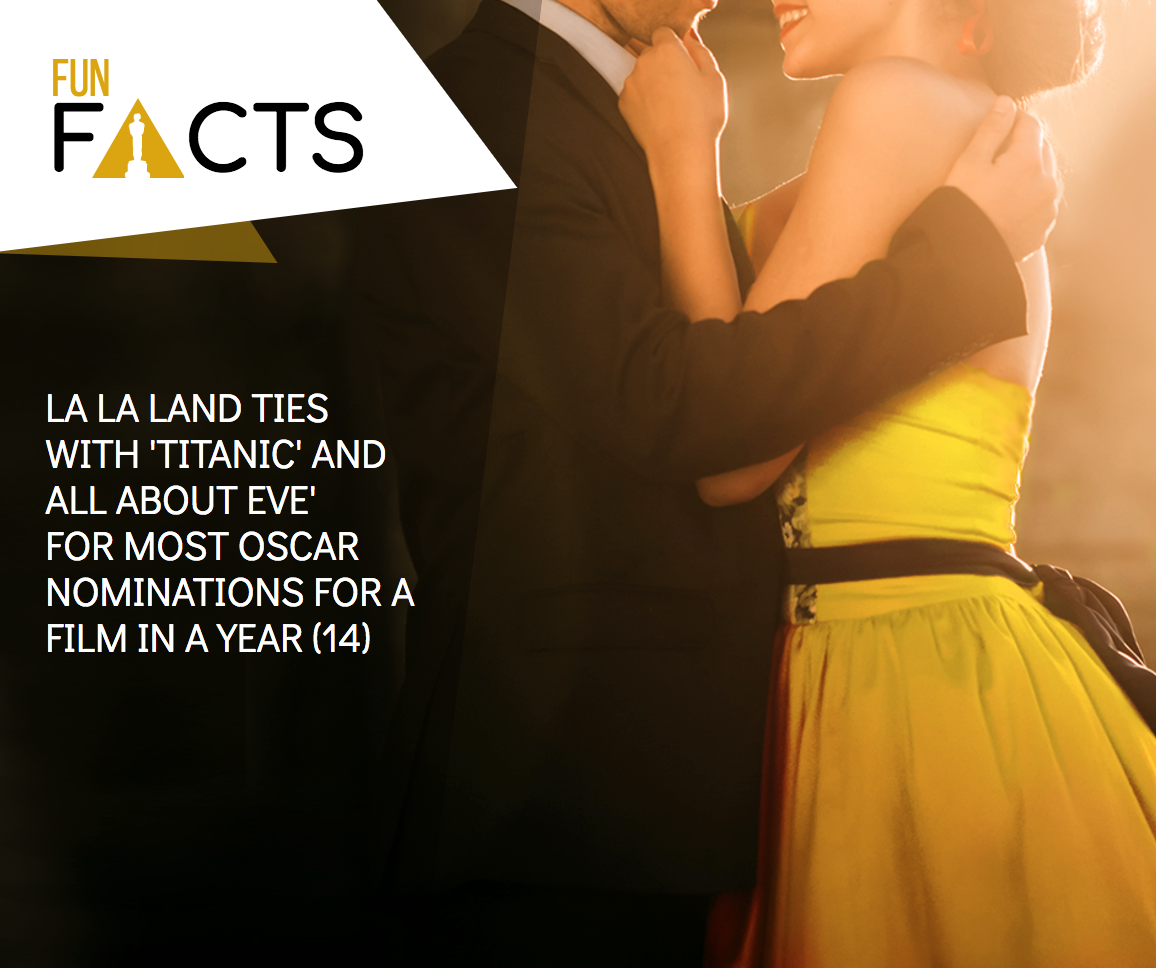 Again, staying on trend with things that are happening in the entertainment space give your fans and followers something to talk about.
Breakfast Fix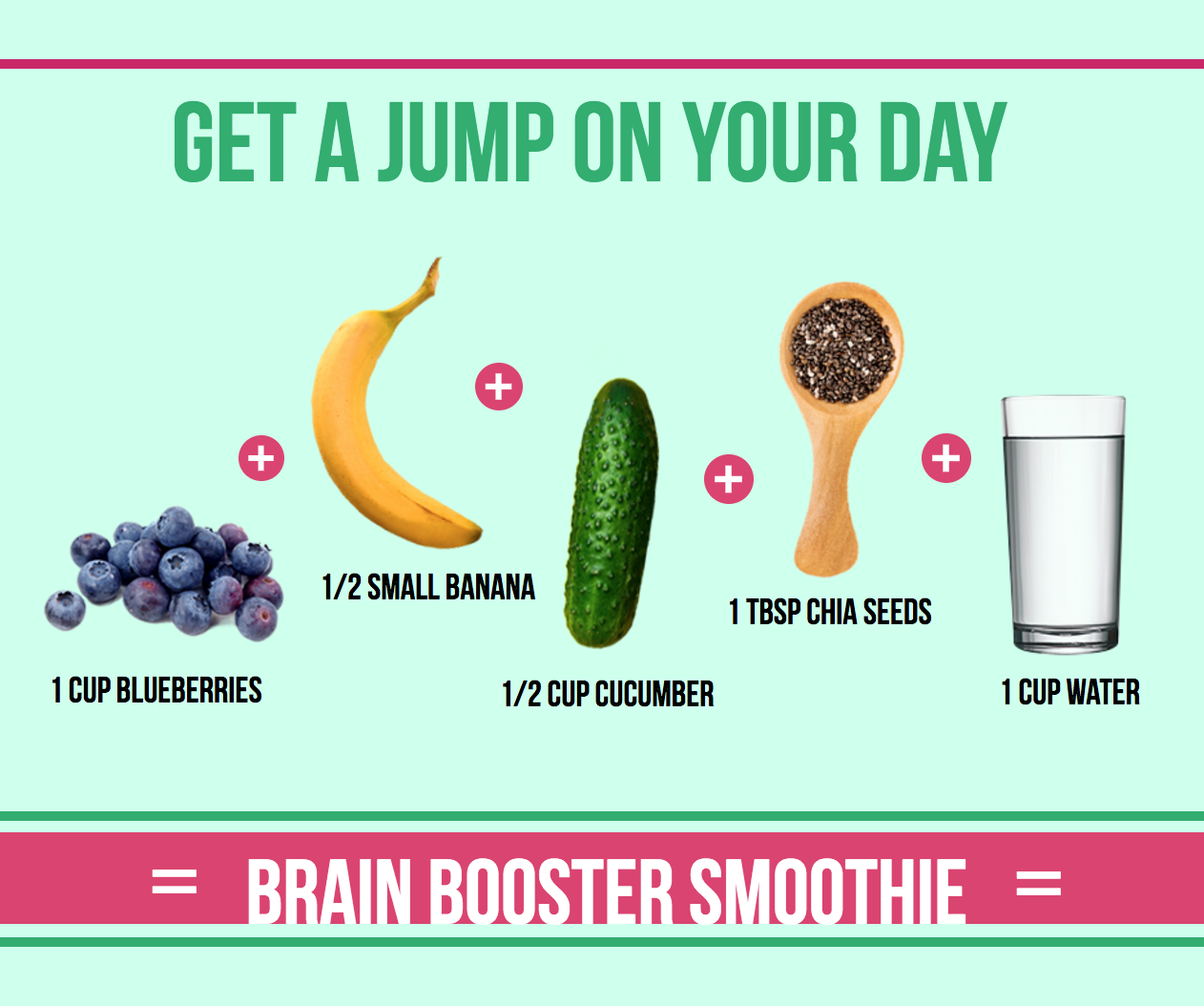 It's Spring outside! Time to change your life and, of course, diet! Everybody likes tips on becoming a healthier human. Sharing posts like this are sure to get you lots of shares and likes, and will let people know that your brand is health-conscious.
Get Creative!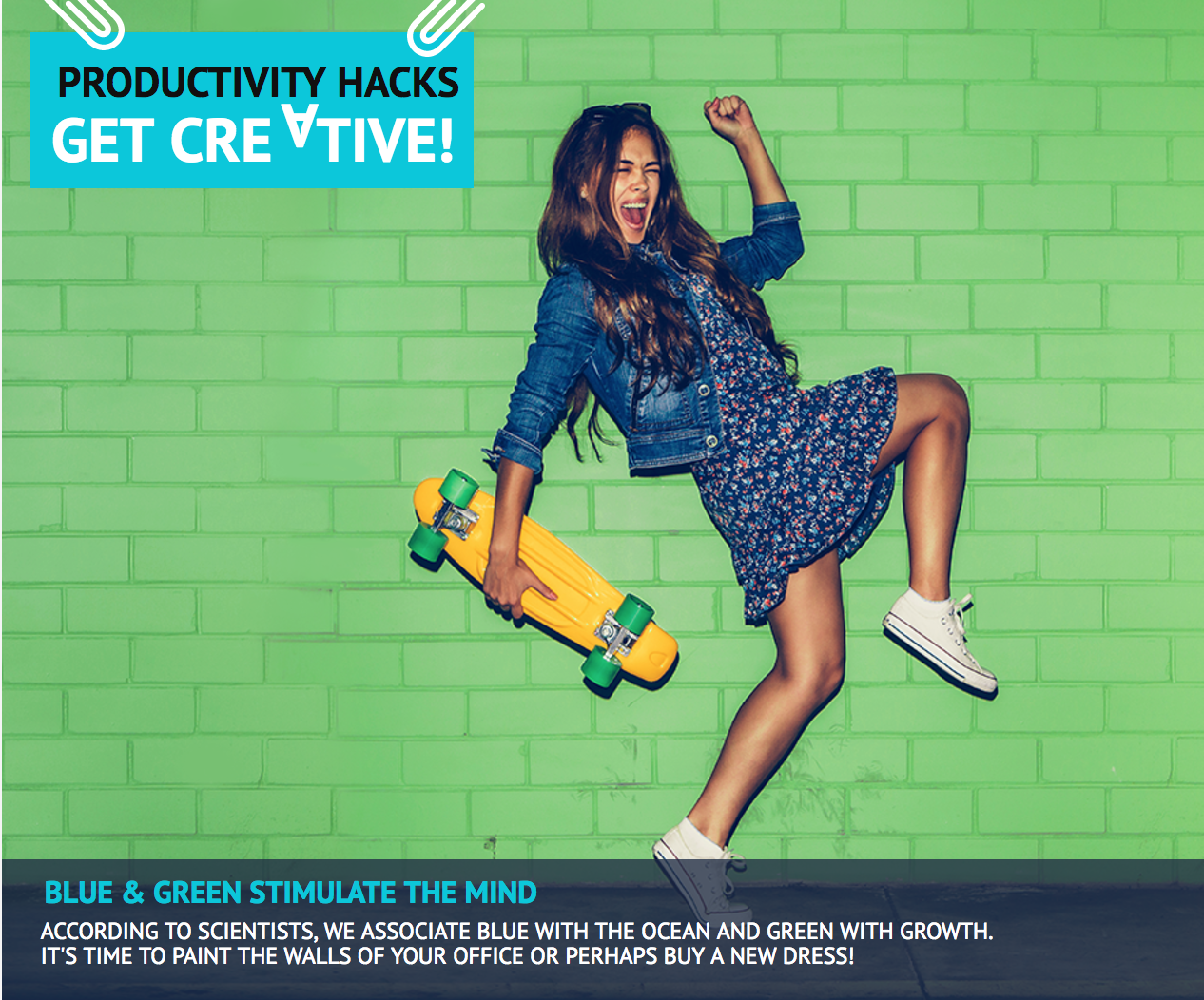 It's not bad to speak to your fellow workers. Tips for productivity and creativity can be some of the most shared posts of 2017 and get your fans and followers motivated to create cool new stuff with PromoRepublic!
Saving Tips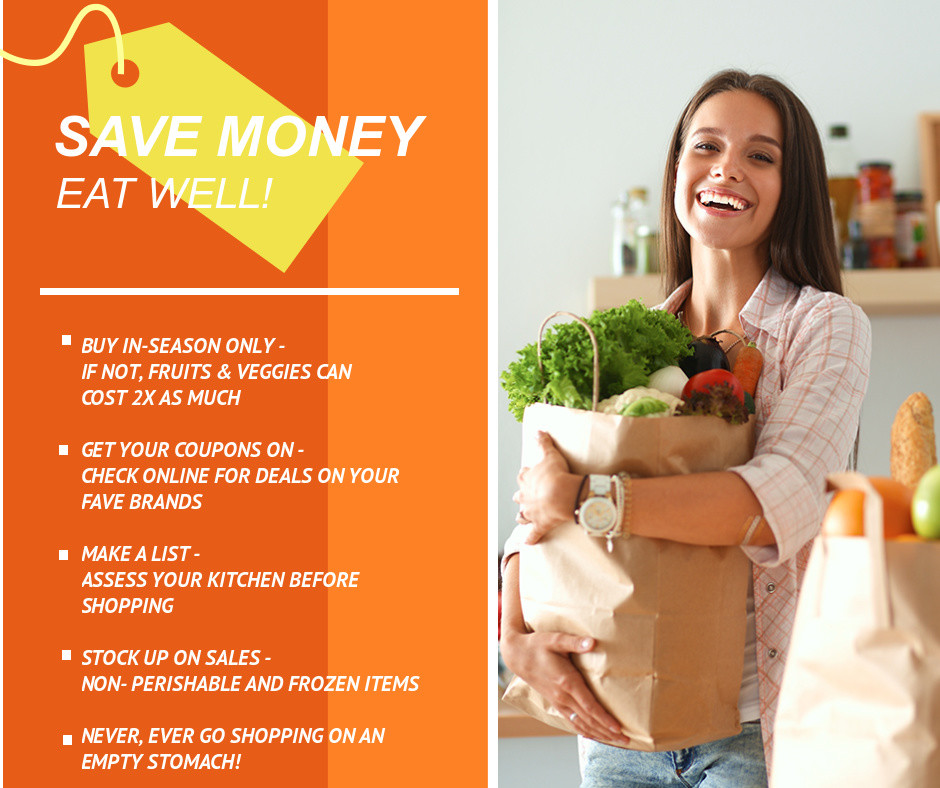 Sharing tips for saving and other life hacks can make your audience know that you understand where they're coming from. Relatable, interesting and timely posts remind your fans and followers that you are people too, and that can some of the most powerful social media mojo.
TOP 7 Motivational Movies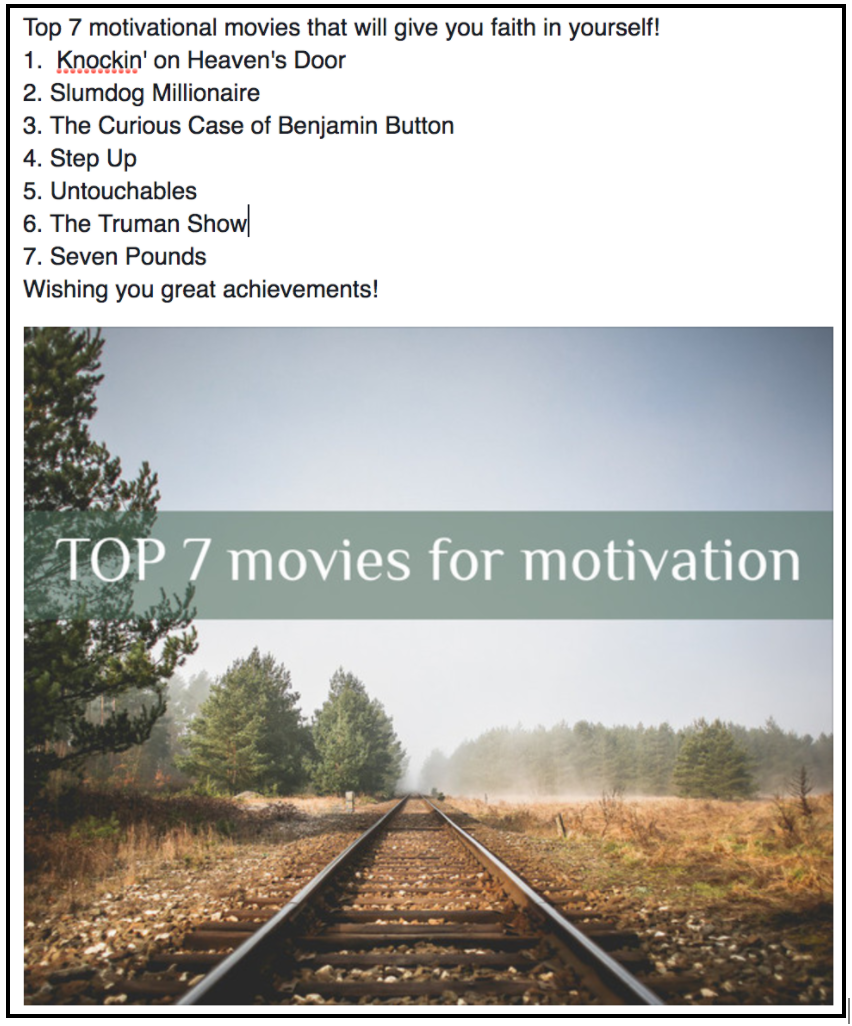 Giving your audience some tips on movies that might give them inspiration, in itself, gives them inspiration! Take care in choosing your titles for your fans and followers, and you'll find yourself with a share-worthy post that will expose you to an entirely new fan base.
TIP: Ask your followers to share your content on their pages. Top lists are great posts to be shared, because no one wants to forget that #3 motivation movie in your list! 😉
Educational Content
March 18 – The First Spacewalk, 1965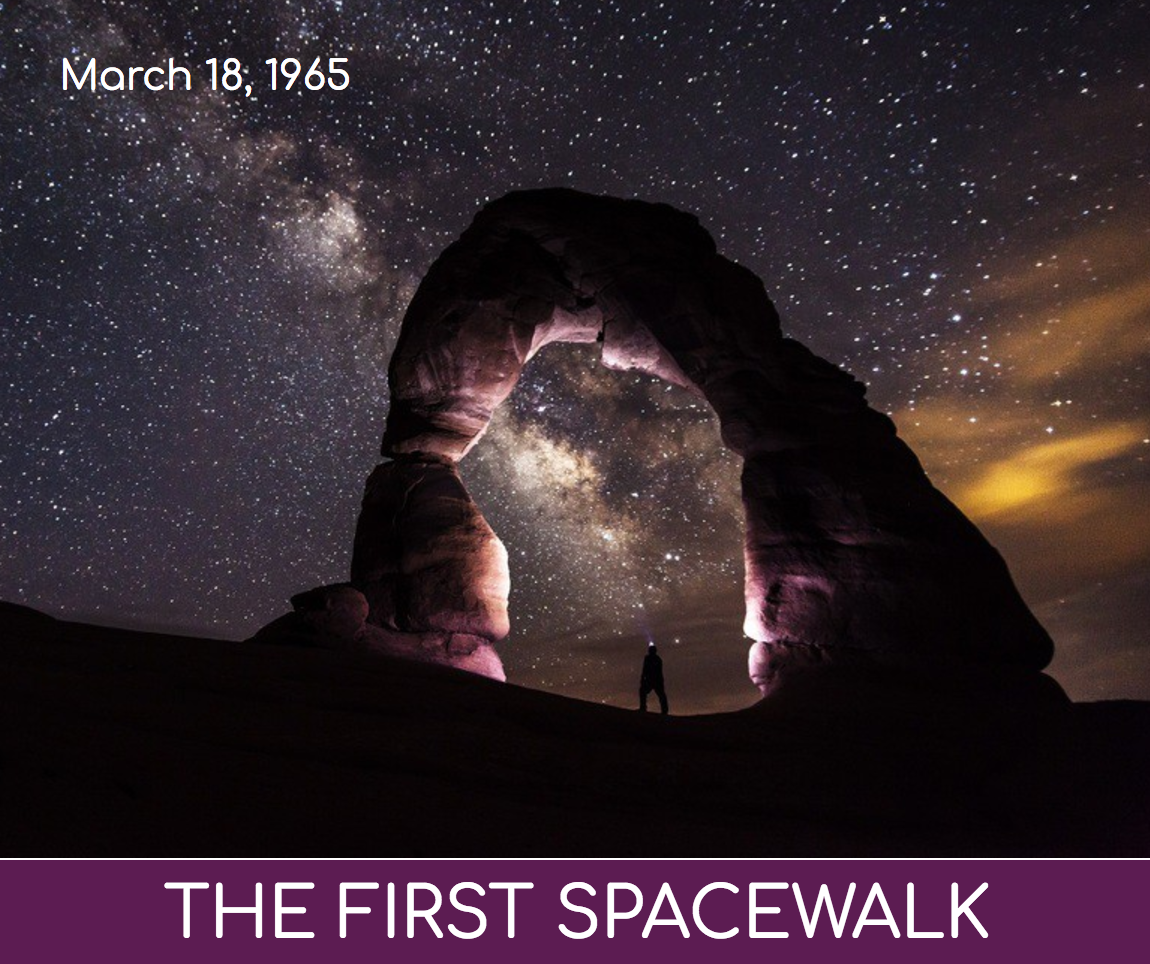 There's nothing like a stunning photo to make an educational post worth viewing – and sharing!
March 21 – Happy Birthday, Twitter!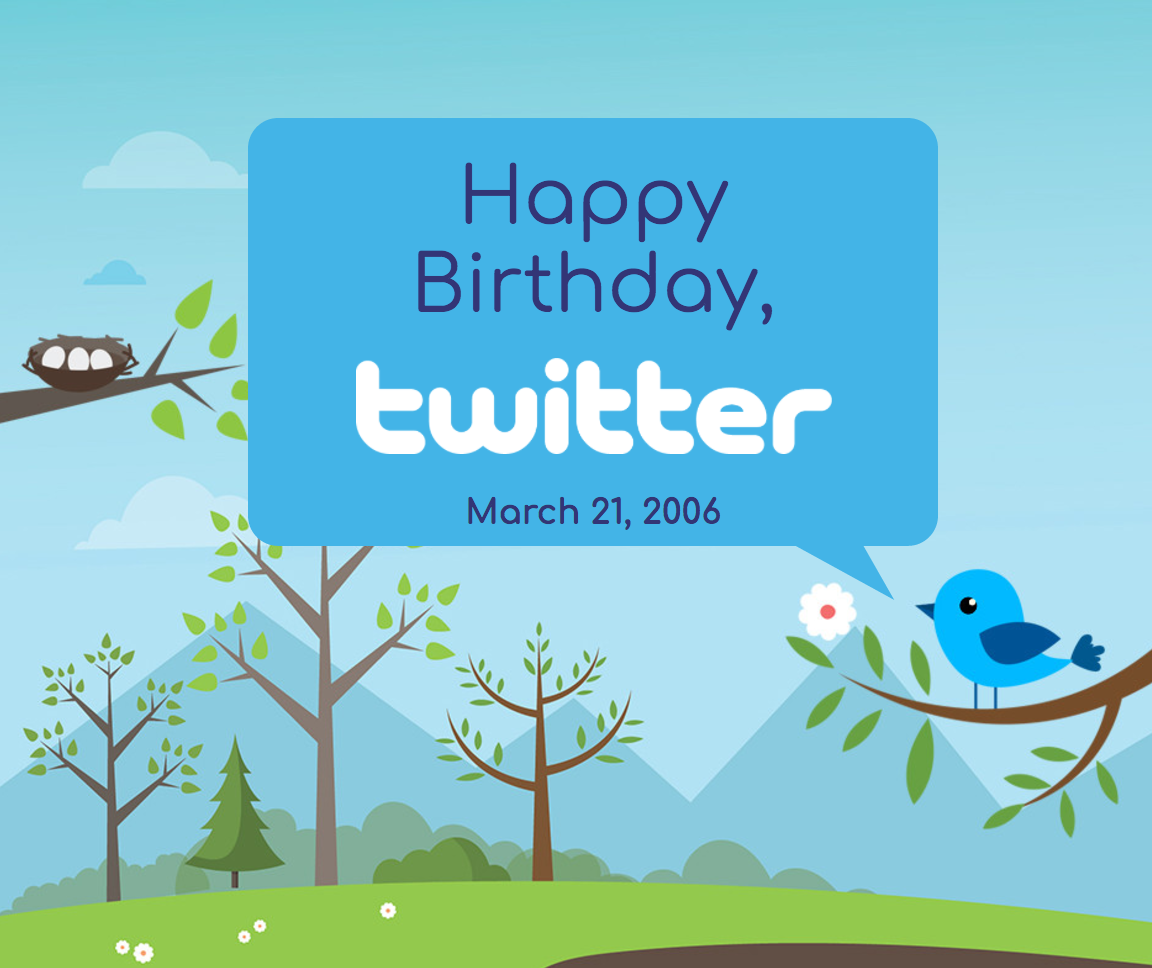 What sort of social media marketers would we be if we did not recognize milestones in our industry's history? And, for users of social media, a milestone can make them think back to their first weeks on a certain platform, and they might share funny stories. It's a great start to a social media conversation.
March 26 – Bandage was Patented, 1845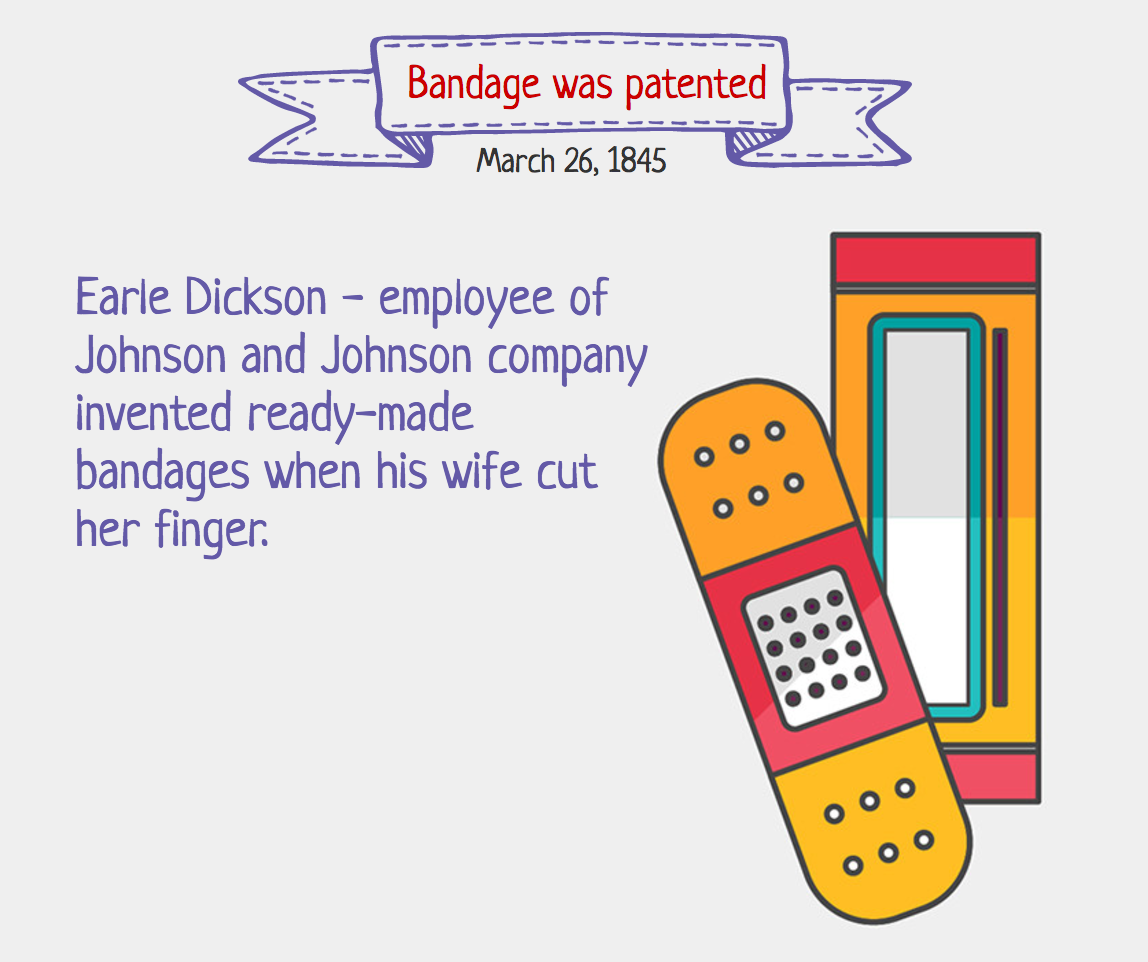 Milestones in history are important indeed. To get these kinds of posts, use a social media content generator like PromoRepublic to find relevant and interesting content ideas that will please your audience.
March 27, Sherlock Holmes Museum Opens, 1990
March 31 – The Eiffel Tower was opened, 1889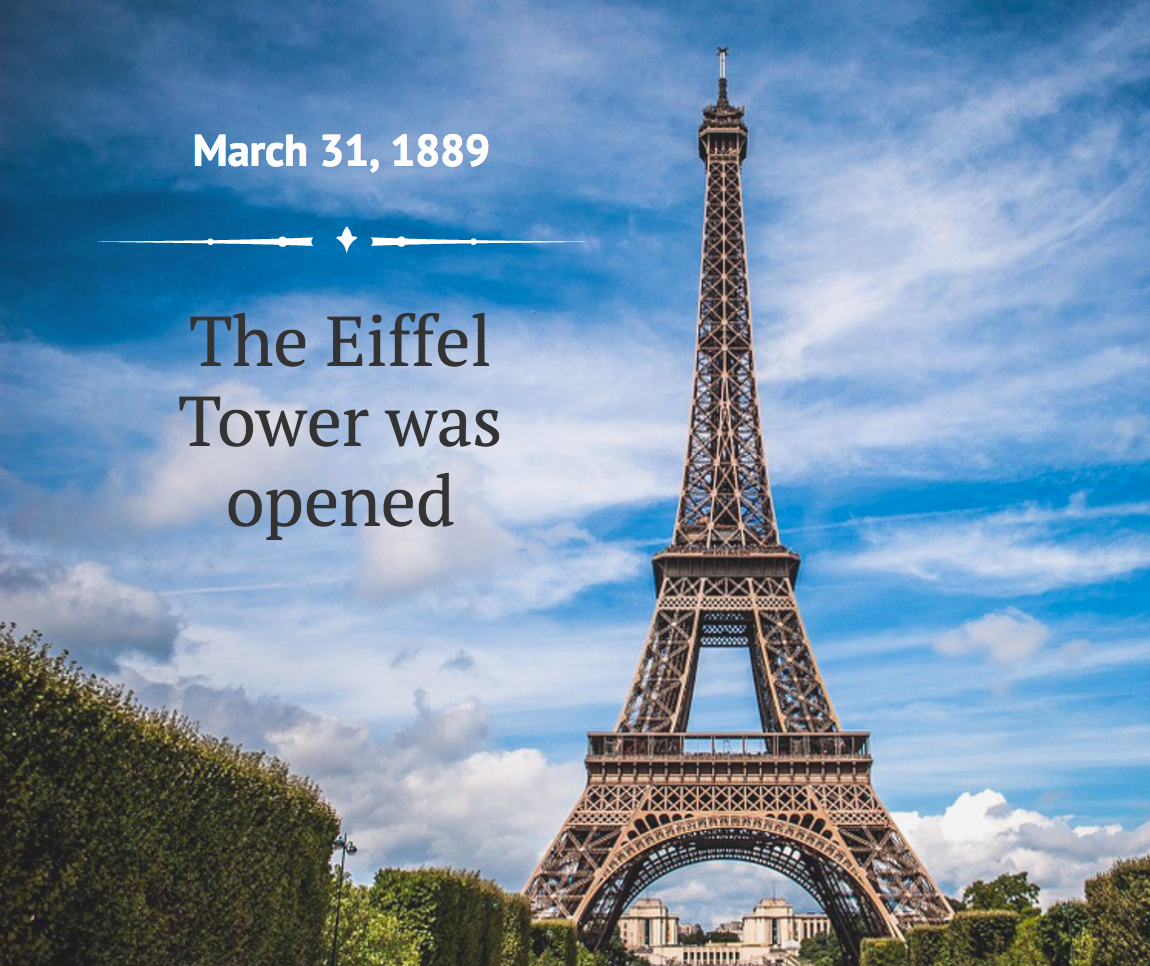 TIP: People often share educational posts in attempt to seem smarter. Give them this opportunity and don't forget to ask about sharing your post to surprise their friends, too.
We hope you will use these content ideas in March 2017 to surprise and delight your fans and followers.