What is social media management
Social media management is one of the most powerful options for promoting your ideas, business or whatever comes into your brain. Simply posting and liking content from influential users is not enough. You need a solid social media management plan and a set of tools and techniques to break out of the pack. We assume that you know the basics of how to manage social media, so let's cut straight to the strongest, least-known hacks to boost the effectiveness of your social media management.
1. The mobile user problem
Unsurprisingly, the stats show that desktop and even tablet usage is on its way out. According to comScore, almost 80% of people using social media are looking at the apps and platforms via a mobile device. Which is why you need to do the following:
Optimize your content for social media apps.
Prior to launch, check your apps for their UX on mobile devices
Also important: checking your site on a smartphone's browser for any errors or lags in performance.
Although users spend only 6% of their time on their smartphone's web browser, this functionality could be crucial. Annoyingly, readers who click on a link to your Facebook page may find their browser opening the page instead of the Facebook app itself. A seemingly minor irritation, sure, but in that single instant, it's very likely to cost you a potential subscriber or customer.
Be aware of that kind of issue when developing your social media community management strategy.
2. Don't delete comments…
There are always at least a few dissatisfied readers out there writing negative or even rude comments. If you delete these comments, you will simply further irritate them and not solve whatever problem is developing on your page.
A better strategy to stick to while managing social media: use the Hide button. (This works on Facebook, blogs, etc. Don't mute Twitter users unless they are spamming you.) Authors will continue to believe that their opinions matter, while the rest of the audience won't have a poor experience on your page and casual readers will see everything appears to be staying positive.
3. Make an inspiring list
It is really hard to find valuable, effective content among the internet's mountains of trash. Drastically cut back on the hassle by culling the websites, Facebook accounts and other social media pages (no more than, say, 50 of them) that offer the most interesting news relevant to your brand and dump them in an Excel spreadsheet.
4. Quality over quantity
Effective social media management is not about greater post's' reach. If you still think different, we have some disheartening news for you.
In fact, posting infrequently actually increases your reach. After we decreased our daily average of posts from four to two, our audience became more attentive and engagement increased. Of course, as you limit your content, it increases the pressure on you to make every post count. A good rule of thumb for creating strong content is to challenge yourself to be original, offer exclusive and interesting concepts and to be helpful.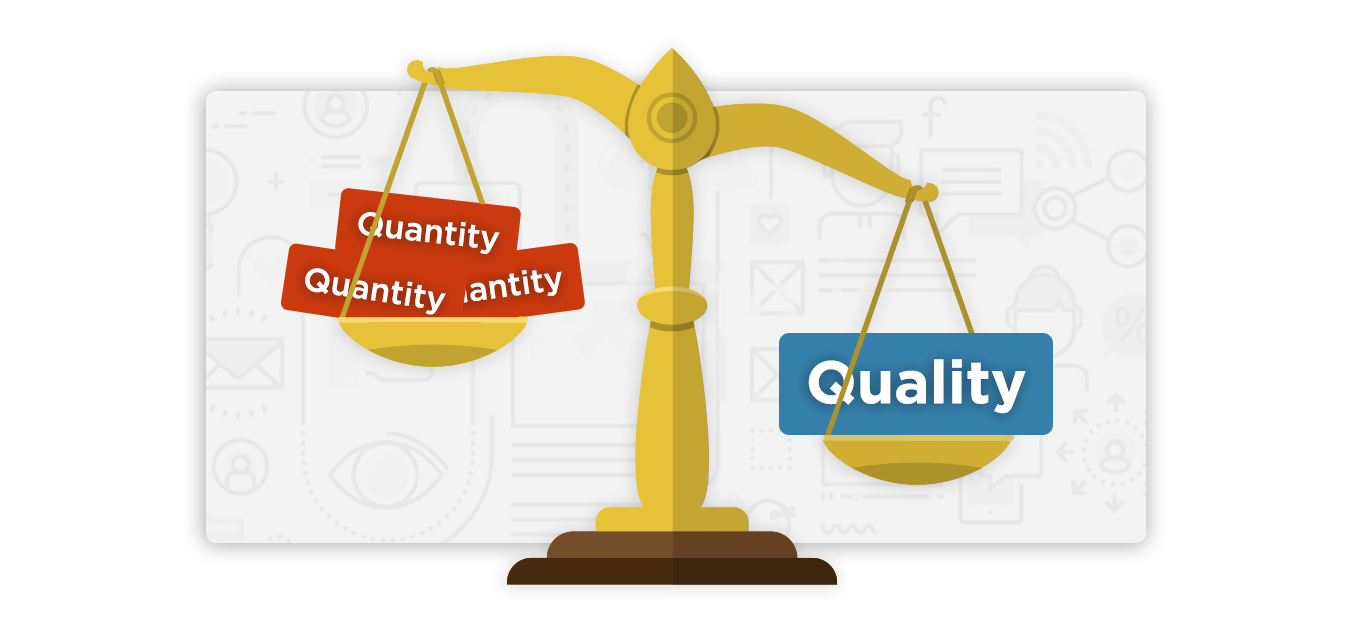 5. Invite people who like your posts
Don't fear the algorithm. It's simple math: the larger the audience, the more people will see each post.
To manage social media more effectively, don't waste your breath inviting everybody to like your page. You need real readers, not "dead souls" (a.k.a. casual fans.) So, you'd better invite only users you know for sure are interested in your content.
Under a Facebook post, you can simply click on the number of Likes to check on each of the "likers" and see if they're already fans. If they aren't already following you, click Invite and your job is done.
Unfortunately, there is no such option on Instagram and Twitter. With Twitter, you obviously can follow people who RT or favorite your content, which will make them pay renewed attention to you but it doesn't always equal a follow back.
Unfortunately, Instagram has fewer observation opportunities. Check whether a person likes similar accounts and friend him/her or, using your brand account, go to their account and Like relevant content.
Before doing any of this, however, make sure that your account is chock full of unique and exciting posts.
6. Social media management for small business
These hacks will help you to avoid fatal mistakes while managing social media for small business:
a. Fill out your social media profile
The obvious "to-do" for your business prior to posting a single piece of content.
Make sure you include your website, a memorable description of your company, address/hours (if relevant) and a phone number while managing social media account info. It seems like something you might skip over but this information will optimize your profile for search engines, give visitors a clear understanding of your business and show them a path to more info.
People don't want and shouldn't have to message you for this kind of basic info – and you know they need it.
b. Limit your total accounts
There are dozens of social media platforms and websites, but it doesn't mean that you need to create accounts on all of them. Focus on three social media platforms that will help to reach your target audience best and focus solely on them.
For example, Facebook + Twitter + Instagram is a standard choice. However, for example, if you're a handbag manufacturer, you might do better with Facebook + Instagram + Pinterest, thanks to their visual-learning style. Car repair services might go for Facebook + YouTube + Twitter. (Both should also keep tabs on your physical location listings on Yelp.)
Your choice should be based on the following:
Manage social media platforms, which are popular with your potential customers
The types of content you create (ex.: video, so YouTube is an obvious choice)
Managing more than three social accounts requires extensive time and effort and can be done, but here's the rub: it usually doesn't result in higher overall engagement. We strongly recommend using the PromoRepublic content calendar for social media management to significantly save time.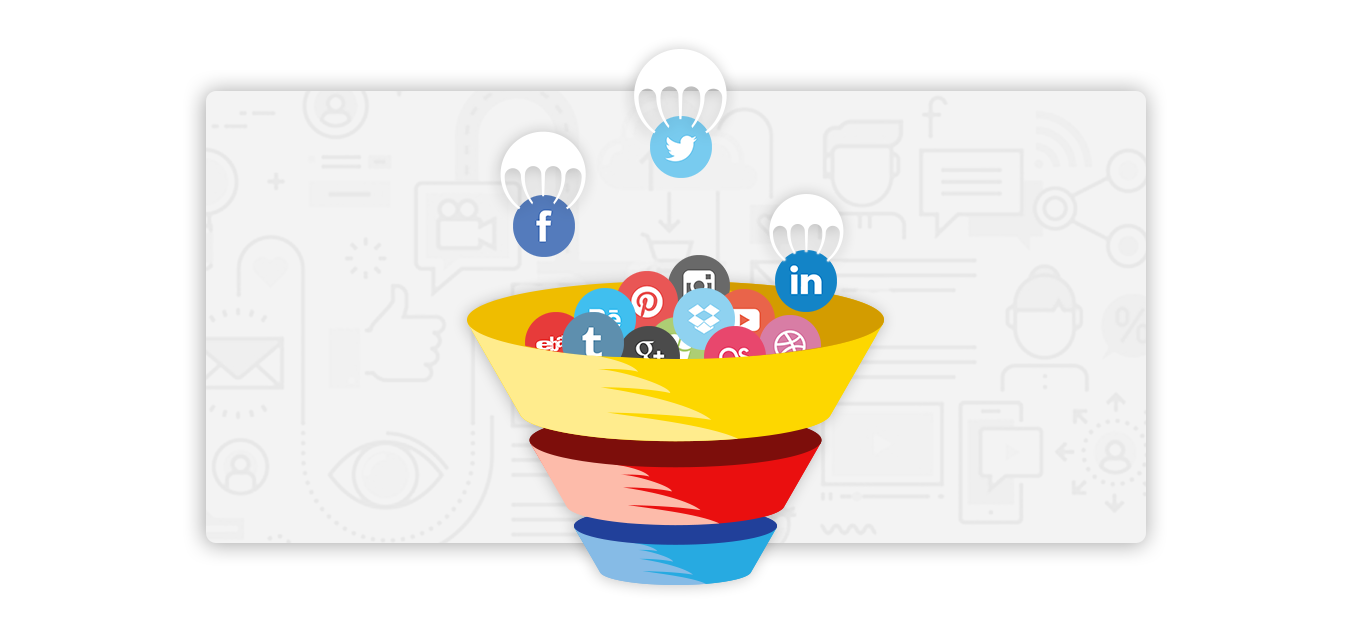 с. Control your name and competitors
Even if you are 99.9999% confident that your business is the coolest one on the planet, there will still be ways you can improve it. Good social media management for small business assumes that you stay tuned to the latest features, trending topics and relevant news with Google Alerts, probably the most popular monitoring tool. However, other tools are starting to gain traction and may even have surpassed Google Alerts in value:
Talkwalker Alerts
Social Mention
Mention
There are other services, but only these four offer free limited plans, with the exception of Mention, which starts from $29 per month. One of these should be sufficient for small business social media management.
7. Experiment and experiment again
The best social media management hack is this:
Don't be afraid to experiment while managing your social media accounts; you never know what your reader might like. There are many stories about brilliant social media marketing management, when users, who broke the rules, achieved great success, while very few about people who got to the top just by doing what everyone else was already doing…