Social media analytics is the result of gathering information from social media to make more informed business decisions.
"Social media" is not only about Instagram or Facebook. This term also includes various forums, blogs, news websites, etc. Social media analytics is not just basic statistics but also a process of deep learning and predicting user behavior online.
Social media analytics is about understanding your brand and users, improving your product or service based on user experience, and increasing your competitiveness.
So, if you are reading this article, it means that you are somehow connected with the work on social platforms. But it is often not enough just to place ads on the network. To effectively promote brands and services on the social plane, you need to monitor the effectiveness of your work and respond quickly to changes in the mood of the target audience, their reactions, brand perception, etc. In this regard, we want to share with you modern social analytics tools. Ready? Then let's go.
What you can achieve with social media analytics:
You can track a company's reputation and maintain a positive image. How? For example, if there is a negative comment or mention, you need to respond quickly to build the right dialogue and communication with consumers.

Social analytics allows you to receive more complete and truthful information about advertising campaigns and actions and the level of involvement of users.

This is a chance to build a strategy and action plan wisely because statistical data allows you to take into account the target audience's preferences.

Social media analytics makes it possible to study consumers by geography, their customer preferences depending on where they live, age, gender, etc.

It is an easy way to control and adjust pricing, maintain the customer base and integrate new marketing tools.
But for quality work with the analytics of social networks and compiling detailed reports on its basis, you need special software. And today, we've compiled a list of the best social media reporting tools for you!
PromoRepublic

PromoRepublic is a tool that can help you create and manage all your content on all major social media platforms. It is a platform that allows you to manage all your social networks from a single window. PromoRepublic is one of the fastest-growing and most promising social media management tools that allows you to generate content using templates and choose the most profitable time to post it. Perhaps one of the best features of PromoRepublic is its library of templates for publications, which contains more than 100,000 visual elements, integrated photo stocks, and an easy-to-use graphic editor.
But the most valuable feature of PromoRepublic, in this case, is that it is a compelling social media reporting and analytics tool. You can use it to get a complete understanding of your performance on social networks. In addition, it allows you to:
Identify gaps in social media performance across locations.

Find your social media pages and the ones that need more attention.

Get detailed reports per page.

Check the performance of each of your posts.

Create easy to understand reports for your clients.
Minter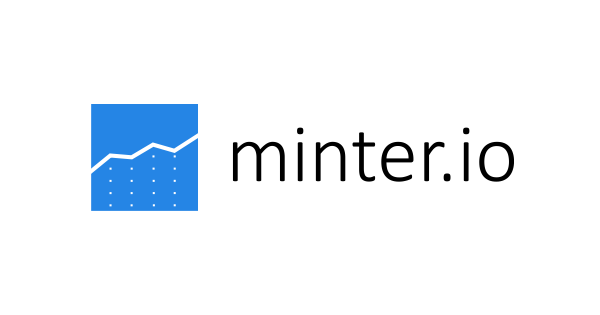 Minter is a statistics and analytics service for brands, businesses, and agencies. It supports social platforms such as Instagram, Twitter, Facebook.
This service will show you:
The number of subscribers of the account/group.

Geography and gender of subscribers.

Number and quality of reactions to posts.

Dynamics of growth of subscribers.

For Instagram, this statistics and analytics service also collects and analyzes competitors' hashtags, which may come in handy in your social media campaign.
Minter enables you to compare your account with your competitors based on the main metrics (number of followers, coverage, likes).
Moreover, as in the case of PromoRepublic, this service suggests the best time to publish, taking into account the time of audience activity on the Internet. This is about analytics, not just statistics.
Onlypult

Onlypult is an automatic social media posting, monitoring, and analytics tool. With its help, you can monitor the effectiveness of your posts in various accounts and, as a result, increase the engagement of your audience. The interface is simple and straightforward, and all the functionality is available in just a few clicks.
This tool supports platforms such as Facebook, Instagram, Twitter, LinkedIn, YouTube, TikTok, Telegram, WordPress.
Features:
You can evaluate the development of your account, test and compare the performance of different headlines and combinations, and understand the characteristics of individual posts.

Tracking the actions of competitors and Influencers, as well as analysis of the latter in order to work together in the future.

Automate the scheduling and output of posts.

Hashtag analytics.
Buffer Analyze
Buffer Analyze is a social media analytics and reporting tool. It allows you to share metrics and results with your manager, colleagues, and clients — so everyone involved understands how effectively content is working. Buffer is widely regarded as one of the most successful players in the market.
This social media reporting tool works with Instagram, Facebook, and Twitter.
Features:
Users

can

analyze

Stories

,

individual

posts

,

and

hashtags

.

Posts

can

be

analyzed

whether

or

not

they

were

posted

through

Buffer

.

Ability

to

create

a

report

based

on

specified

metrics

and

export

it

to

PDF

format

.

Analyze

the

age

,

gender

,

and

location

of

your

audience

and

determine

your

content's

effective

timing

and

frequency

.
Sendible

Sendible positions itself as a platform where you get a complete overview of your brand online. The analytics dashboard integrates essential apps like Google Drive and Slack to access all your workflows in one tool.
The platform supports social networks such as Facebook, LinkedIn, YouTube, Snapchat, TikTok, WhatsApp, WeChat.
Features:
Comprehensive monitoring of your brand and its interactions across all social networks.

Identify the highest performing traffic-generating social media channels to focus on.

Sendible's Customer Relationship Management (CRM) system provides insight into the composition of your audience, analyzes user feedback, and can create automated responses.

The ability to choose between templates stored in the system and create your own reports to email to your customers at your convenience.
Awario
Awario gives you the ability to track your growth by analyzing mentions about you, categorized as negative, positive, and neutral. All data is collected and recorded in real-time so that marketers can quickly make appropriate decisions.
This social media reporting tool works with Twitter, Facebook, Reddit, YouTube, Instagram, blogs, forums.
Features:
Creating notifications for your brand and the brands of your major competitors.

Determining your "specific weight" to understand how much audience attention you're getting in the industry.

Analysis of your brand or search keywords in any language and location.

Daily or weekly analytics summaries are sent to your email.
Buzzsumo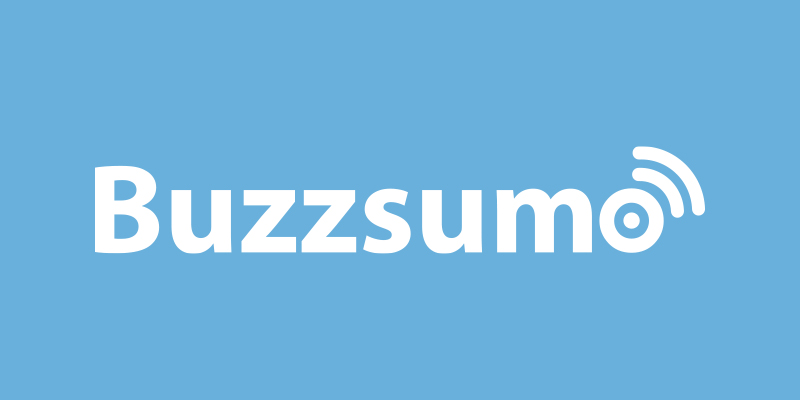 Buzzsumo helps you understand what's trending right now, what users are sharing on social networks, and what topics they're interested in. This solution is especially useful for Facebook Business because it tracks the dynamics of social network effectiveness.
Buzzsumo supports Facebook, Twitter, Reddit, Pinterest.
Features:
Identification of factors that positively influence the effectiveness of your content: post length, post timing and headlines.

Several audience engagement metrics to optimize your social networking strategy.

Influencer analytics, with insider knowledge of the industry and relevant audience.

Ability to use a more comprehensive filter to get the right information.
Google Data Studio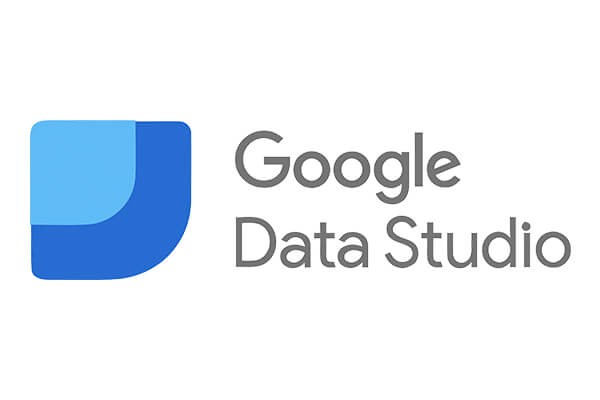 Google Data Studio is a data analysis and visualization service with a set of specialized tools and options for creating and working with reports.
Any metrics that you upload to the system from your social networks are available to create reports, and you can do this with connectors. And those you can calculate based on existing data using formulas and calculated fields — here, you are limited only by your imagination and the possibilities of mathematical, logical, and other functions of Google Data Studio.
Features:
Many data visualization elements are available — tables, summaries, graphs, charts, maps, etc.

You can connect up to 5 sources such as social networks, analytics, CRM systems and build tables and charts based on the combined data.

Ability to create interactive dashboards with controls and switching between slices, filters, and time periods.

Not only the data format of each visualization element but also its appearance — fonts, colors, lines — can be adjusted in detail.

To avoid wasting time on report design, you can use ready-made themes.

The structure, appearance, and content of reports are flexibly customizable.
The bottom line
As a rule, the need for social media reporting tools to collect statistics arises in three cases. The first is when working with Instagram, where internal statistics are in principle very narrow and accessible only from mobile gadgets.
The second is when the internal statistics of social networks are sufficient, but much has to be done manually — writing out numbers, updating data, comparing, and analyzing. When this process becomes too labor-intensive and the human factor leads to errors in the data, the search for opportunities to automate processes begins. And this is where services help.
The third is when it is important to visualize the data so that the report recipient can assess the dynamics without even seeing the numbers. It isn't easy to do this using only the tools of the social networks themselves.
SMM specialists have a choice — they can work with statistical services that specialize in one social network or choose more universal options. When working with social networks, they receive much more data from them via open APIs than a typical SMM specialist would.
We can say that statistical collection services for analytics do not offer anything fundamentally new — but they are a convenient tool that saves time, provides clear graphical indicators, and the ability to download data in various formats.
So you can choose the most convenient social media reporting tool for you and be sure that your analytics will always be comprehensive and reports for clients or bosses — very clear and informative.