One of the main enemies of professionals in any field is the lack of time. It is especially acute when you have to deal with regular routine tasks. And if some of them can be delegated, there are still those that only you can (or should) do.
And although we are still far away from full-fledged androids on which you could "offload" the entire routine, it is possible to automate some tasks with the help of technology even now.
And the same applies to working with LinkedIn, the best social network for professionals. Whether you're a recruiter, a CEO, or a marketing manager, you need to be on LinkedIn. After all, over the years, this platform has become one of the best tools for achieving both career and business goals.
To make the most of this social network, you need to use it not just frequently but constantly — posting content, finding new business contacts, posting job openings, researching competitors, and more. And if you want to keep up with all this and other work tasks, you should think about LinkedIn automation. And in this article, we've decided to look at the top 10 solutions for that. But first, let's figure out what LinkedIn automation is.
What is LinkedIn automation?
LinkedIn automation is the use of various tools to automate the part of the work that would normally have been done manually. These include sending out messages to potential clients, requests to add new contacts, posting, etc.
And that's exactly what all sorts of LinkedIn automation tools can help with, which we'll talk about next.
The benefits are obvious: 
The automation of LinkedIn allows you to publish content on this social network at a given time while increasing your audience reach.

Connecting with customers becomes much easier and faster. Obviously, it's impossible to keep in touch with customers 24/7, and LinkedIn automation tools are excellent for streamlining this process and making it as personalized as possible.

Many LinkedIn automation tools can do "smart" work. For example, they can update a chat with your client before your offline meeting.
What are LinkedIn automation tools? 
All LinkedIn automation tools can be divided into three categories:
To promote your profile on this social network

For collecting data

For maintaining your LinkedIn account (to publish scheduled posts automatically, increase engagement, etc.)
Now that we know everything about LinkedIn automation let's move directly to the tools themselves.
PromoRepublic

Our first favorite, PromoRepublic, belongs to the latter category of tools.
PromoRepublic is a universal platform for working with LinkedIn and other social networks. This tool has many useful features for automating LinkedIn. You can create content and schedule its publication, track its effectiveness and get detailed analytics on it. This is a handy tool because it allows you to develop your LinkedIn profile organically. Among the most significant benefits of PromoRepublic are, for example, built-in photo stocks to create interesting publications and a library of content ideas with over 6 thousand templates ready to publish. PromoRepublic also helps optimize your content publishing, suggesting the best time to do it based on analytics for your industry. This way, you have a better chance of increasing your audience reach, as many more users will see your post in their newsfeed.
In addition, PromoRepublic is a white-label product. This means that all the reports you create (which, by the way, will be very clear and straightforward) for clients will be designed with your brand identity. 
Prices:
Standard — $49/month

Professional — $99/month

Enterprise — custom pricing
Expandi
Expandi is a very handy tool for automating LinkedIn because it runs on your computer 24/7 (or at certain times depending on the parameters you set) and is extremely easy to set up. 
Among its benefits:
Webhooks that you can use to link Expandi to your other marketing tools. You can even add Zapier to the mix to create a powerful multi-channel sales growth tool with an ultra-high degree of personalization.

Smart Inbox. It will increase customer engagement and ensure that you never miss any chat conversation again.

Dynamic personalization, where you can send people messages based on custom variables. 

Security — Expandi's developers take it seriously and give you a dedicated and local IP address that Expandi will use. 
Expandi is explicitly designed for growth hackers, agency owners, and people who manage multiple LinkedIn accounts. This tool adds a handy dashboard with the ability to switch between different accounts quickly.
Prices:
LinkedIn Sales Navigator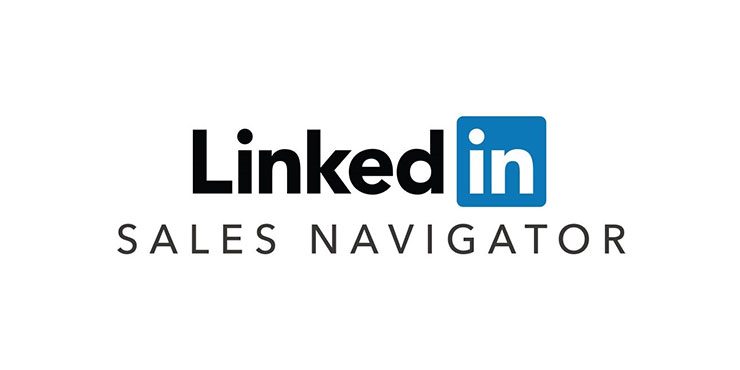 If you've been using LinkedIn for lead generation for a while now, you've probably had a question at some point: Is LinkedIn Sales Navigator really something worthwhile?
Now it's time to answer it. First of all, what does this tool offer?
LinkedIn Sales Navigator provides the following key features:
Advanced Lead and Company Search. You can find new contacts and companies that suit you with a well-developed search that brings up more relevant leads.

Lead recommendations. With this feature, you can find the right people with the help of personalized recommendations.

Advanced filtering, CRM, etc. With such features, this LinkedIn automation tool can save leads you contact, add them to your CRM, etc.
Sales Navigator could be a worthwhile option for those looking to connect to LinkedIn, populate their sales pipeline with relevant leads, and close more deals. Plus, when combined with other LinkedIn automation tools, you can get some serious results.
Prices:
Professional — $64.99/month

Team — $103.33/month

Enterprise is a customized plan
Phantombuster

Phantombuster is a data extraction and social media automation tool that requires no programming. It helps companies generate leads, collect data about target audiences and automate company growth.
Phantombuster can automate most of the actions you take on the Internet, chain automatically performed actions, and many more.
This tool can work with LinkedIn, Sales Navigator, Google, Twitter, and Instagram.
But we're only interested in LinkedIn.
So let's take a look at what Phantombuster offers for this platform.
Phantombuster is based on so-called "phantoms," which can retrieve data and perform specific automatic actions.
Key LinkedIn features:
Network Booster — automatically sends invitations and connects to a list of LinkedIn users.

Profile Scraper — a feature to collect all the necessary data (name, job title, etc.) from your LinkedIn profile list.

Message Sender — automatically sends personalized messages to first-level contacts.

Auto Commenters/Likes — automatically interacts with specific posts of your first-level contacts and posts of other LinkedIn users.
Phantombuster offers a great variety of different LinkedIn automation features and hacks. But it's best to use this tool with the LinkedIn automation tool of your choice.
If you are looking for new growth hacks and want to save time when collecting data from profiles, you can use Phantombuster to collect data on your prospective clients and then use the LinkedIn automation tool to connect with them.
Prices:
Free Forever — $0 

Growth Hacker — $30/month

Business — $70/month

Enterprise — $200/month

Premium — $900/month
Dux-Soup
Dux-Soup is one of the most popular LinkedIn automation tools, allowing you to easily make contact with your potential clients and interact with them. But at the same time, Dux-Soup is an extension for Chrome. That means it is located in your browser, and for it to function, LinkedIn must always be open there in the background. Nevertheless, Dux-Soup is an extremely simple tool, with a lot of focus on supporting LinkedIn beginners.
Dux-Soup primarily focuses on basic lead generation techniques and lead networking opportunities. For example:
Managing potential customers — leave notes and tags directly on those LinkedIn profiles that you think are your target audience and automatically contact them.

Upload profile details — easily find LinkedIn profiles and the information in them. You can also upload profiles to your CRM so you can easily manage leads.

Contact matching (outreach) and automation — automatically visit profiles, send personalized messages, approve first-level contact skills, and so on.
Basically, this tool will suit teams and individuals who are looking for a simple and easy-to-use LinkedIn automation tool that sits right in a web browser.
In addition, to support its users, Dux-Soup regularly publishes new guides to help users better manage their automation settings.
Unfortunately, Dux-Soup does not offer many advanced networking and security-related features.
Thus, this tool uses the principle of WYSIWYG — "what you see is what you get." For the most part, Dux-Soup is suitable for beginners who want to start by automating their basic LinkedIn activities.
Prices:
Starter Dux — $0/month

Pro Dux — $11.25/month

Turbo Dux — $41,25/month
Zopto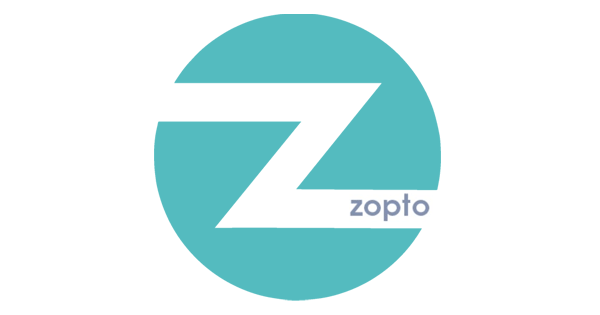 It is an outreach automation solution that is primarily focused on helping sales teams improve the effectiveness of their lead generation efforts.
Among Zopto's features are:
Customer Filtering. Zopto allows filters by location, company and industry size, skill level, etc.
Interest Incentive Levels. By setting the necessary filters and selecting your TA, you can use opportunities to stimulate the interest of your potential customers — invite first-level contacts, send free InMails, etc.
Lead Management. This platform's handy dashboard allows you to track all your leads in one place. The dashboard not only provides all the statistics and information you need, but it is also updated in real-time and which will provide you with detailed information and statistics.
Zopto is suitable for those who want to increase the efficiency of lead generation and expand their audience — especially for startups and sales departments. But to be as effective as possible with this tool, you need to understand all the intricacies of LinkedIn automation.
Prices:
Personal — $215/month

Grow — $395/month

Agency — $895/month
MeetAlfred
MeetAlfred is a pretty good and handy LinkedIn automation tool that handles all the tasks of social media promotion campaigns.
This solution is great for you if you want to design LinkedIn campaigns more effectively and automate your social networking contacts.
You will find the following features in this tool:
Campaign Manager, which allows you to create and manage LinkedIn message sequences using personalization tags.

Alfred CRM. This feature allows you to manage your leads and first-level contacts on this social network using the built-in CRM.

Streamline email marketing campaigns. By connecting your GSuite account, you can keep in touch with potential customers via email outside of LinkedIn as well.

Data analytics dashboard. You'll be able to get all the analytics and statistics on your performance in real-time.
Prices:
Essential — $29/month
Advanced — $59/month
Professional — $199/month
GrowthLead

This is a cloud-based social media branding tool that helps populate your sales pipeline with new leads while scaling your outreach.
Features of this LinkedIn automation tool include:
Identifying and searching for leads with advanced filters.

Outreach automation.

Scheduling consistent messaging sessions and viewing analytics for each of your campaigns.
Like the previous LinkedIn automation tool, this one will suit those who already have a well-rounded marketing strategy in place.
Prices: 
Basic — $67,35/month per user

Pro — $101,61/month per user

Advanced — $147,30/month per user

Done-For-You — $489,85/month per user
LinkedHelper

This LinkedIn automation tool is excellent for promoting on this social network. Being cloud-based, LinkedHelper helps you generate leads without spending a lot of time or money. 
The functionality of this solution includes the following options:
Tracking pages visited

Creating notes on visited pages without the need for manual entry and tracking of mailing stages

Export notes to CSV file tables with the ability to track interactions with each of your potential clients
This tool will fit perfectly for those who need to automate the process of making contacts, confirming skills, sending messages, and more.
Prices:
$15/month

$40/3 months

$60/6 months

$99/12 months
LeadFuze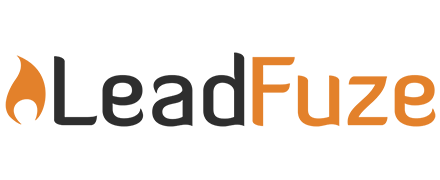 LeadFuze is an effective tool for generating leads and running marketing campaigns without the use of additional automation or bots. LinkedIn is known to often block automation programs within this social network, so a tool like this immediately becomes a trump card.
Key features of this tool include:
Contact details of professionals from more than 14 million organizations
Search for potential clients using advanced filters (e.g., technologies used, location or size of the company, etc.)
Fuse with AI and more
This tool is also suitable for developing lead and contact search campaigns.
Prices:
Starter — $132,3/month

Scaling — $447,3/month

Custom — depends on features
To sum up
We hope this article has helped you and that you are now ready to get on the path to LinkedIn automation with complete confidence.
However, despite the way we lauded all of these automation tools above, it's important to remember that you need to keep security in mind when automating LinkedIn.
Ideally, your tool should provide quality security and growth while mimicking the behavior of a real user. If you send hundreds of messages to different users over the course of a few minutes, LinkedIn will pick up on you and may block your account. So it's also important that you have a separate IP address in your arsenal that allows you to evade LinkedIn's all-seeing eye.
If you still have questions after reading our article, we've put together a short FAQ with valuable information about LinkedIn automation just for you.
FAQ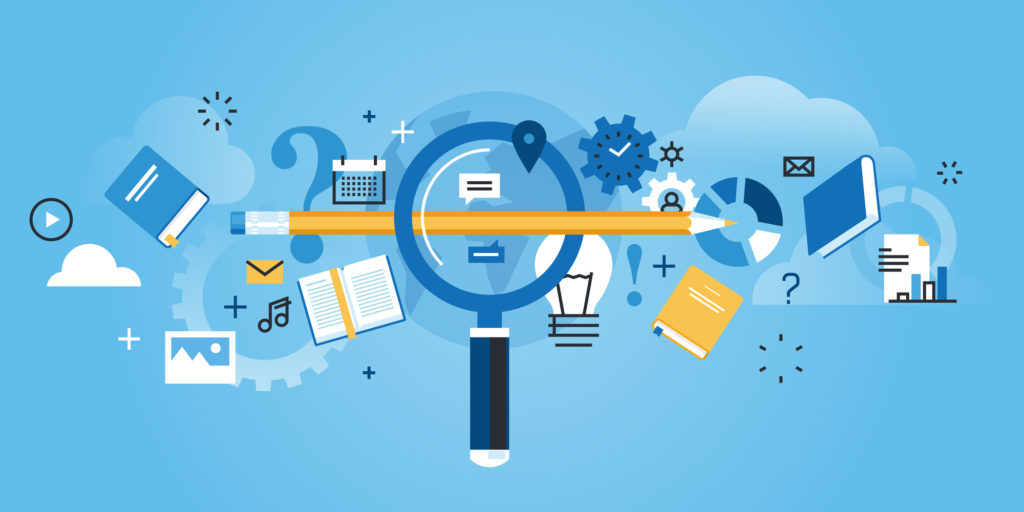 What is message automation on LinkedIn?
It is the automation of the LinkedIn messages that you send to your contacts and other LinkedIn users: requests for additions to your contact list, employee searches, and other messages that you send to LinkedIn users.
To prevent LinkedIn from blocking your account, don't send too many messages in a small amount of time, or it will consider them spam.
How many contact requests can I send on LinkedIn?
This number depends on the type of account you have. Here's information on each:
LinkedIn Free — up to 50 requests per day.

LinkedIn Premium — 100-125.

LinkedIn Sales Navigator — 200-225.
Don't send out requests to everyone at once. It makes much more sense to do it throughout the day.
How many connections on LinkedIn are worth making to reach my business goals?
That's a complicated question. Your success on LinkedIn depends primarily on the quality of your contacts, not the quantity. All of your contacts (or at least most of them) should be valuable. Don't rashly add everyone. You should get more relevant contacts, but the number can also positively impact the reach of your LinkedIn posts.
How can I get over 500 contacts on LinkedIn quickly?
Various LinkedIn automation tools can help you do this. But, as mentioned above, don't send too many requests to be added to your contacts at once so that the social network doesn't block you. You need tools that have these features:
Filtering leads to improve their quality

Random requests to add contacts with simulated human actions