Book More Appointments from Facebook (Guide for Coaches, Trainers, Consultants, Schools, Studios, Salons etc)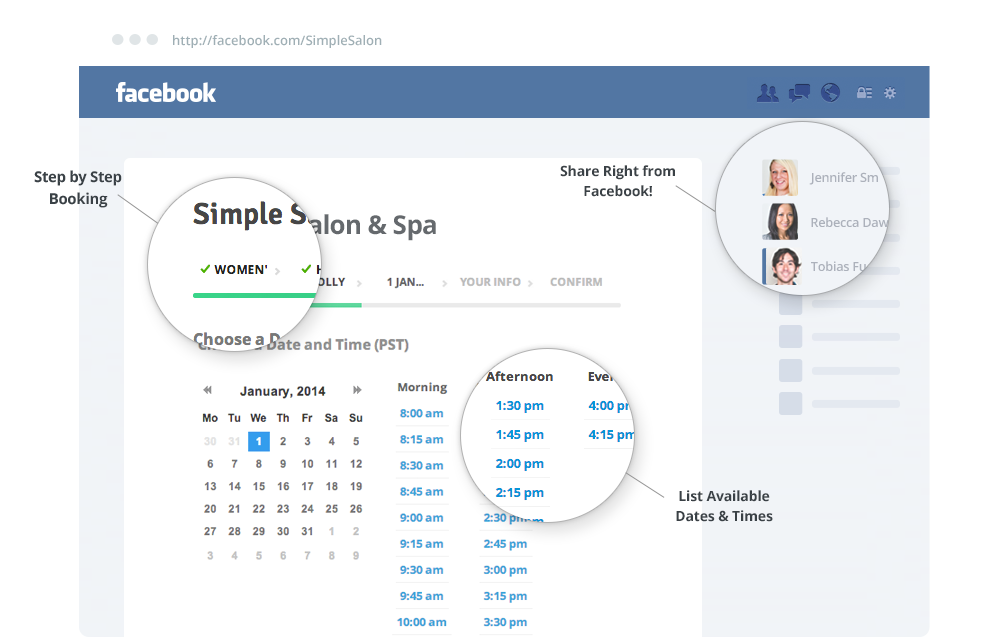 Your Facebook Page is a reliable marketing channel to get your business more appointments. With the Facebook Booking Tab you allow followers to schedule appointments with you.
Choose Your Service
There are plenty of tools to allow your clients to schedule appointments, pay, and complete forms online 24/7. The price range varies from free plans with one calendar tab to advanced bookings which will cost you $50+ a month. All of the 3 tools below are integrated with Facebook:
Set It Up For Free
In this step-by-step guide you will learn how to set up your Scheduling Tab with no money or help from a developer. I use Setmore's plugin for Facebook which displays a fully functional Booking Page on your timeline.
Create Your Booking Calendar
Go to setmore.com and create a free account. You can sign up with Facebook.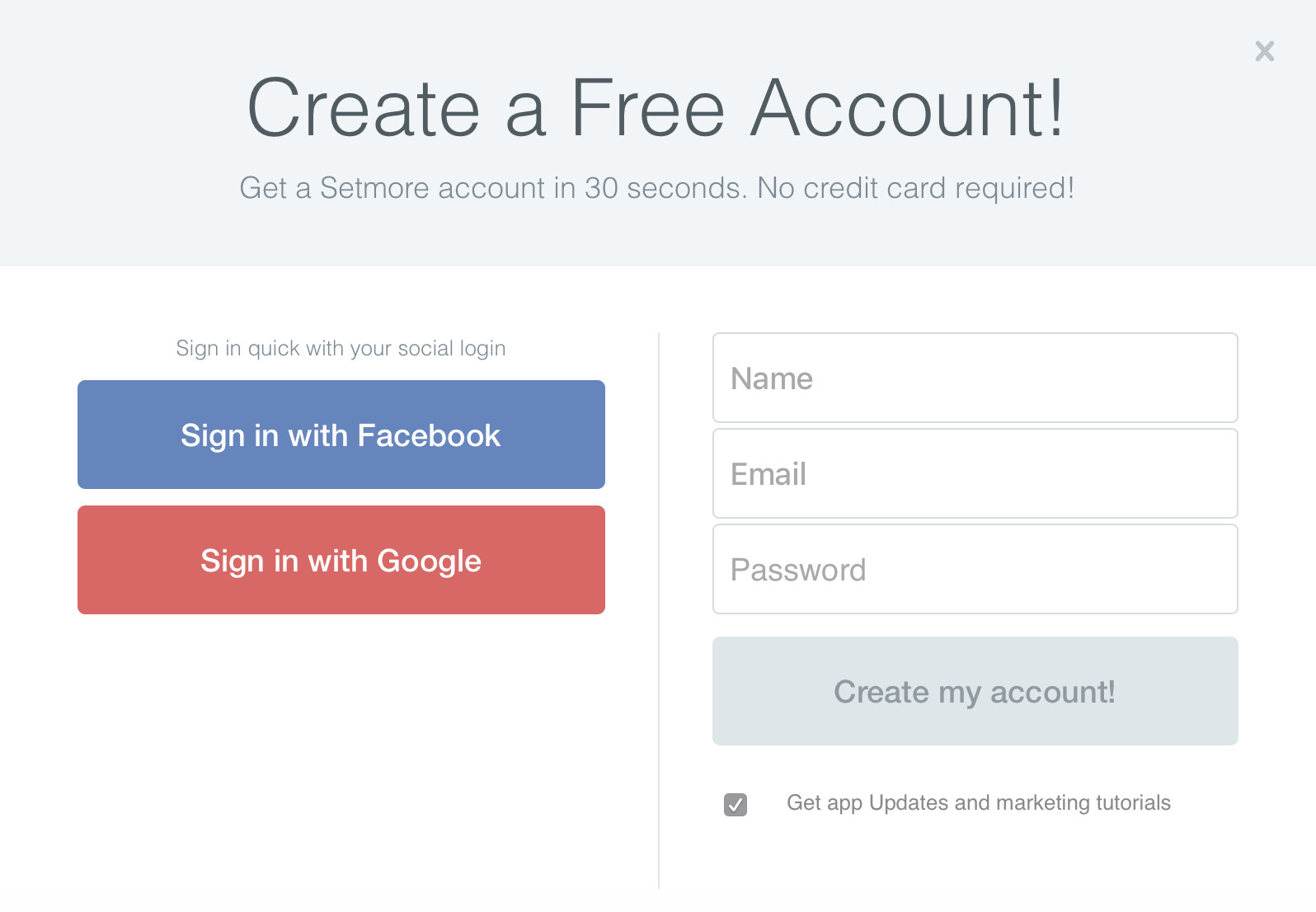 Describe Your Business
Now name your business, choose your industry, and mention phone number (you can skip it).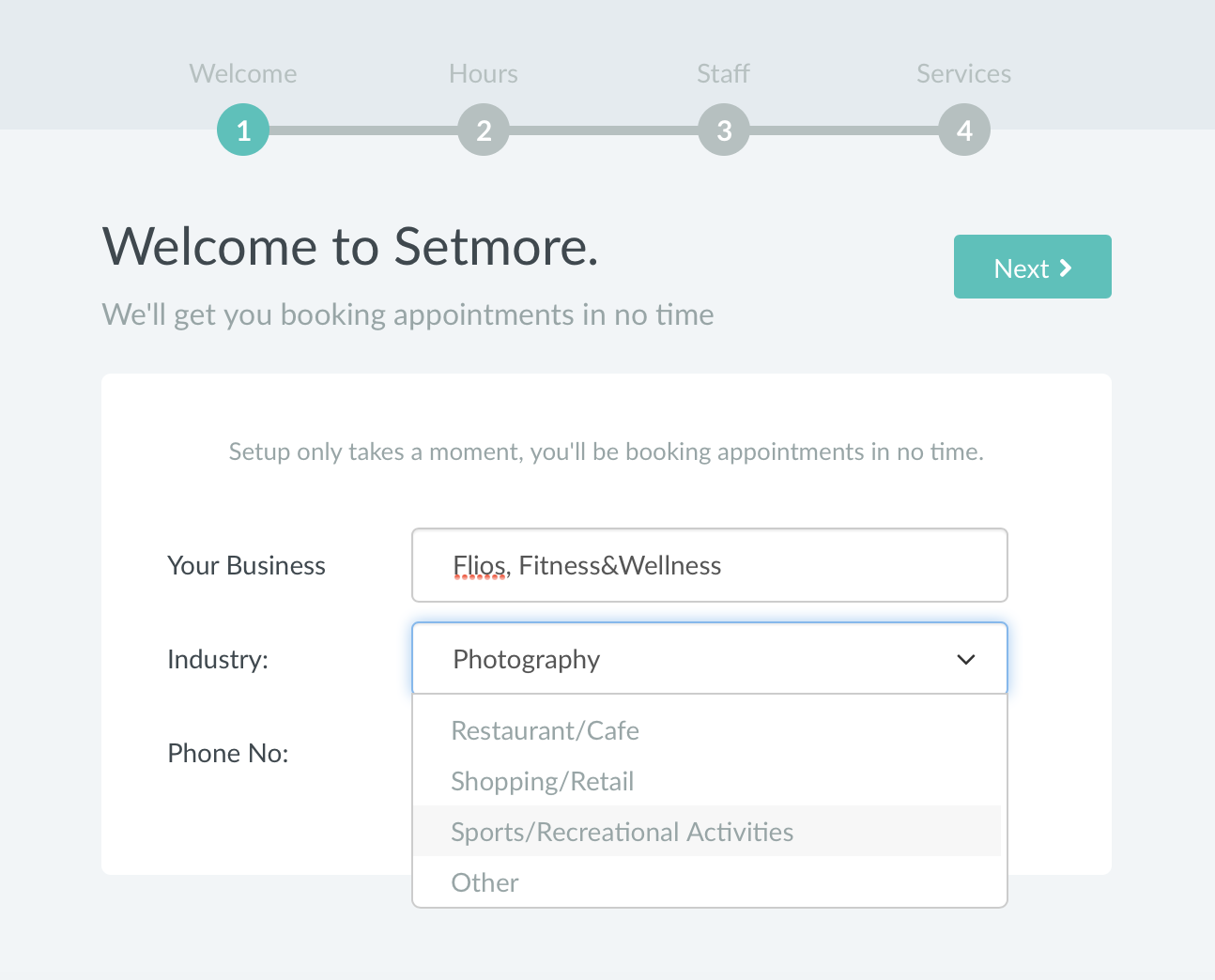 Let Them Know When You Are Open
Let your customers know your operational hours. You can set up any hours for whichever days you need.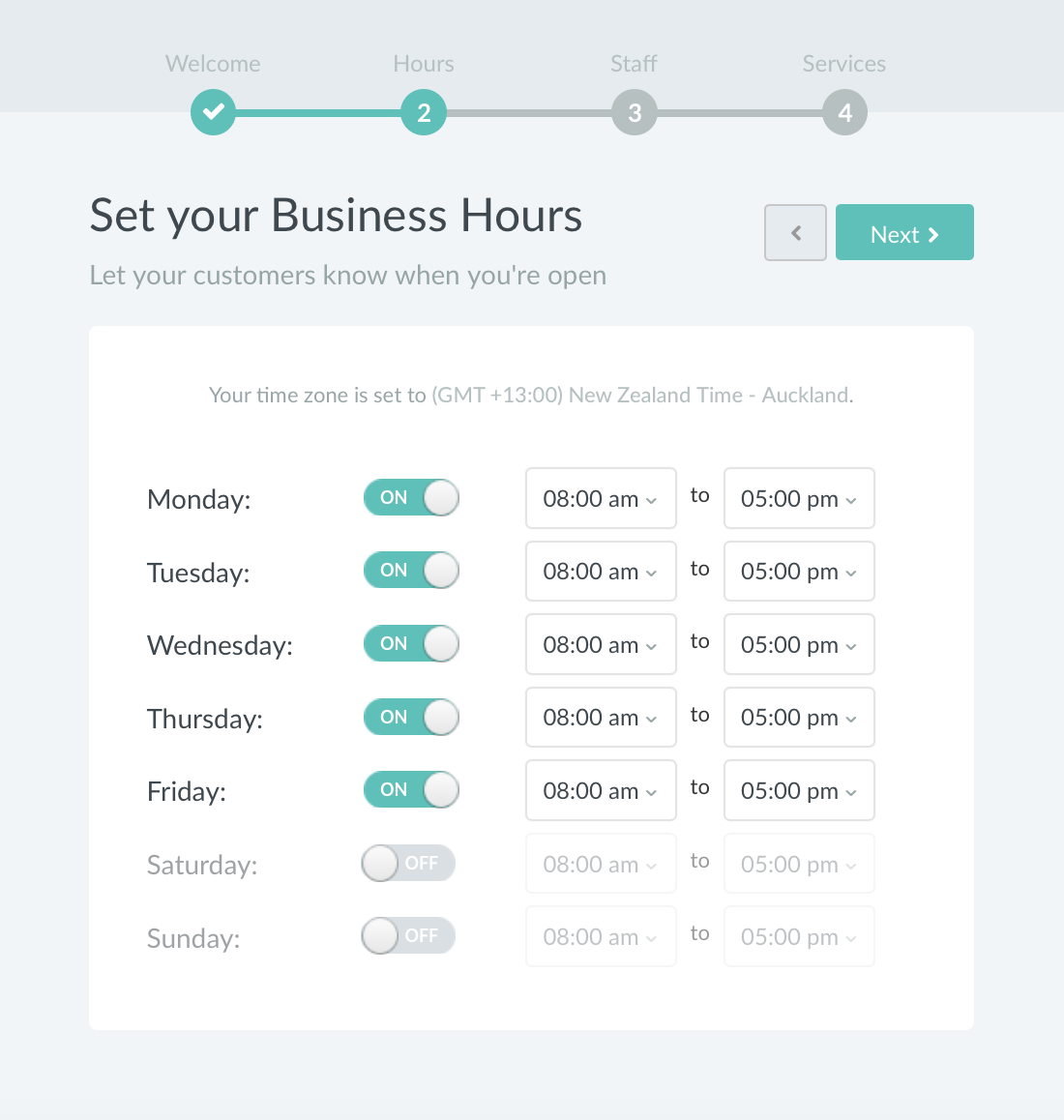 Change your timezone if needed and hit Save.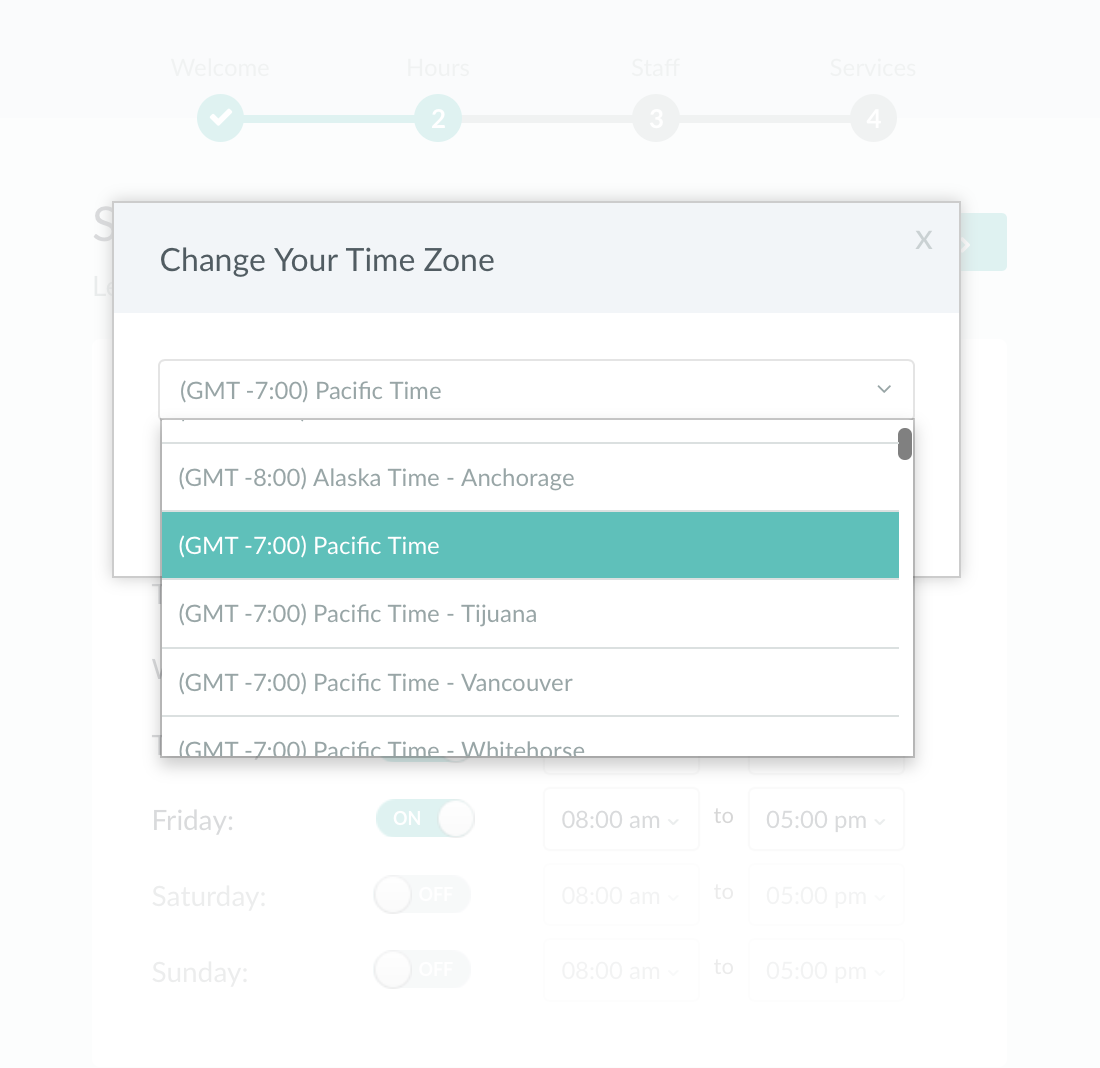 Delegate Members
Add your staff. You can add as many email addresses as you need. When customers book services, members of your team will be notified too. Incredible, huh?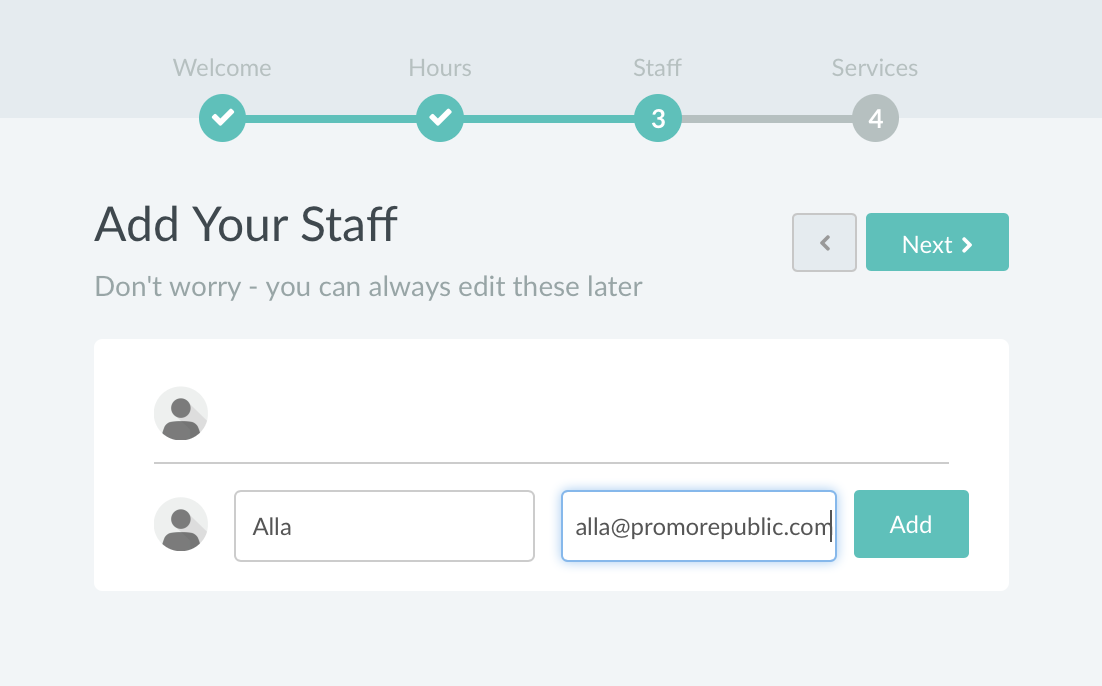 Add Services
Now it's time to add your services. If you offer fitness classes – let them know about the duration, price, and teacher for specific classes. You can add as many classes as you need as well. Feel free to edit price and duration each time.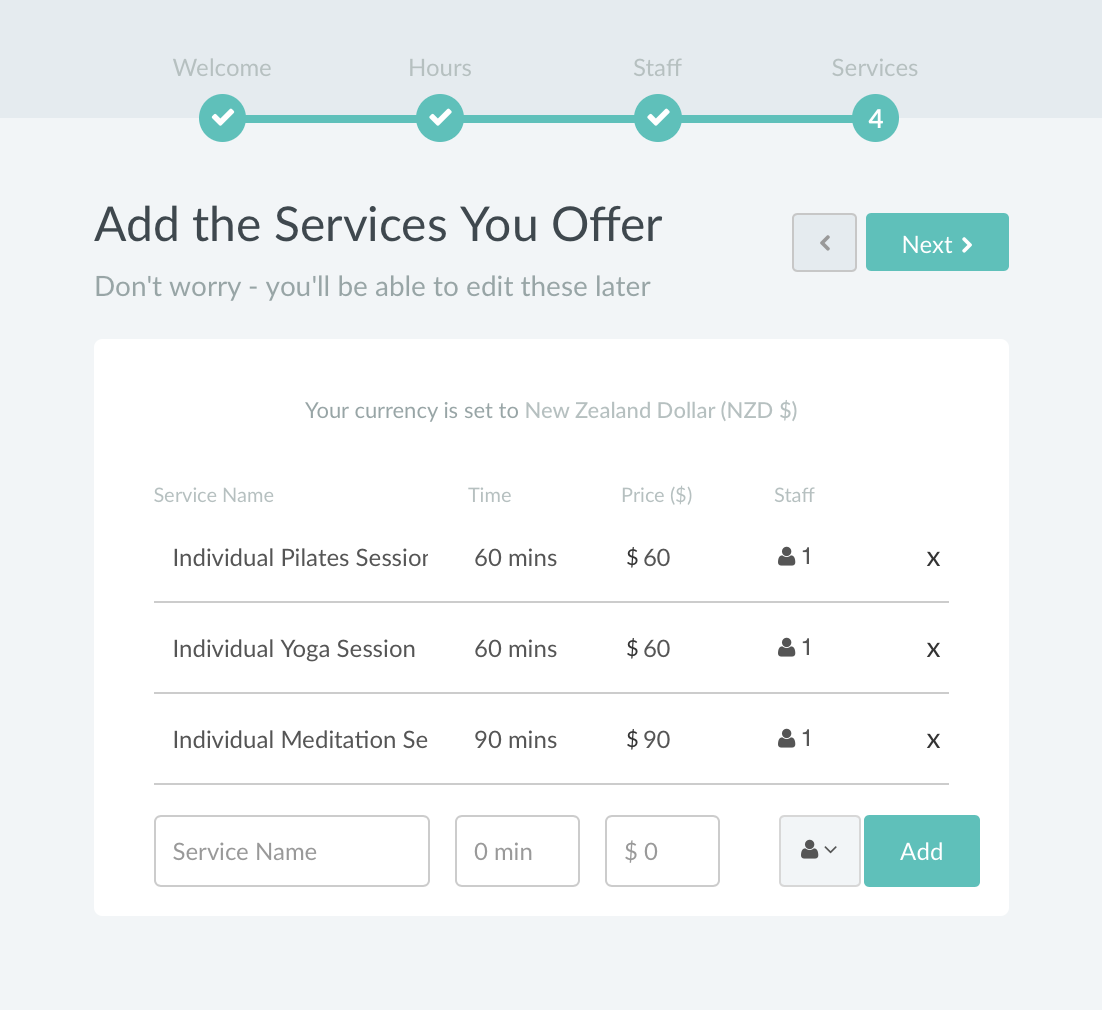 Your Dashboard
Your main dashboard will deliver a top-down view of your business, allowing you to see appointments, cancellations, and revenue.
Your team's schedule for the week

Weekly stat summaries of your business cash flow

Minute-by-minute activity stream updates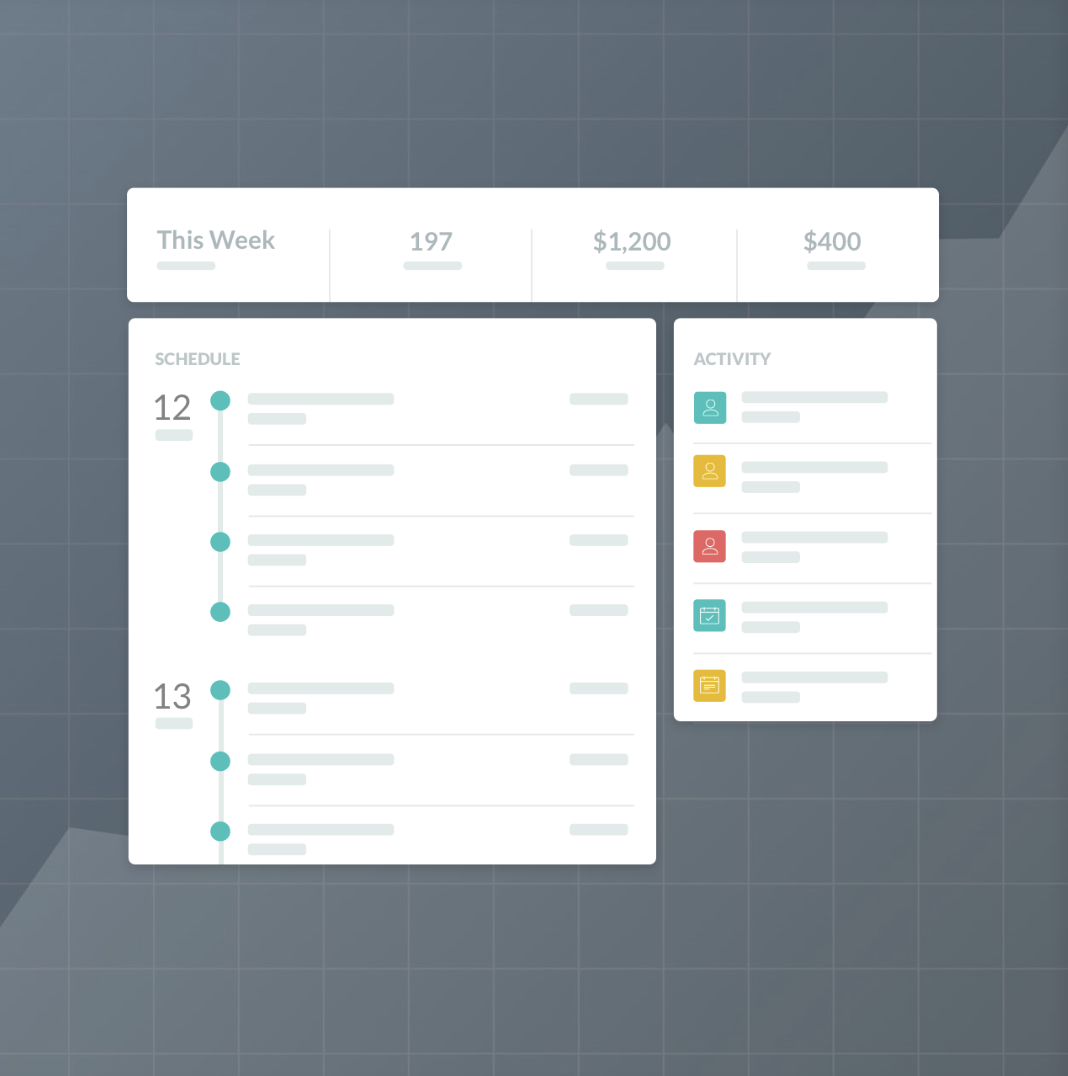 Set Your Booking Tab on Facebook
Choose Apps and Integrations and select Facebook.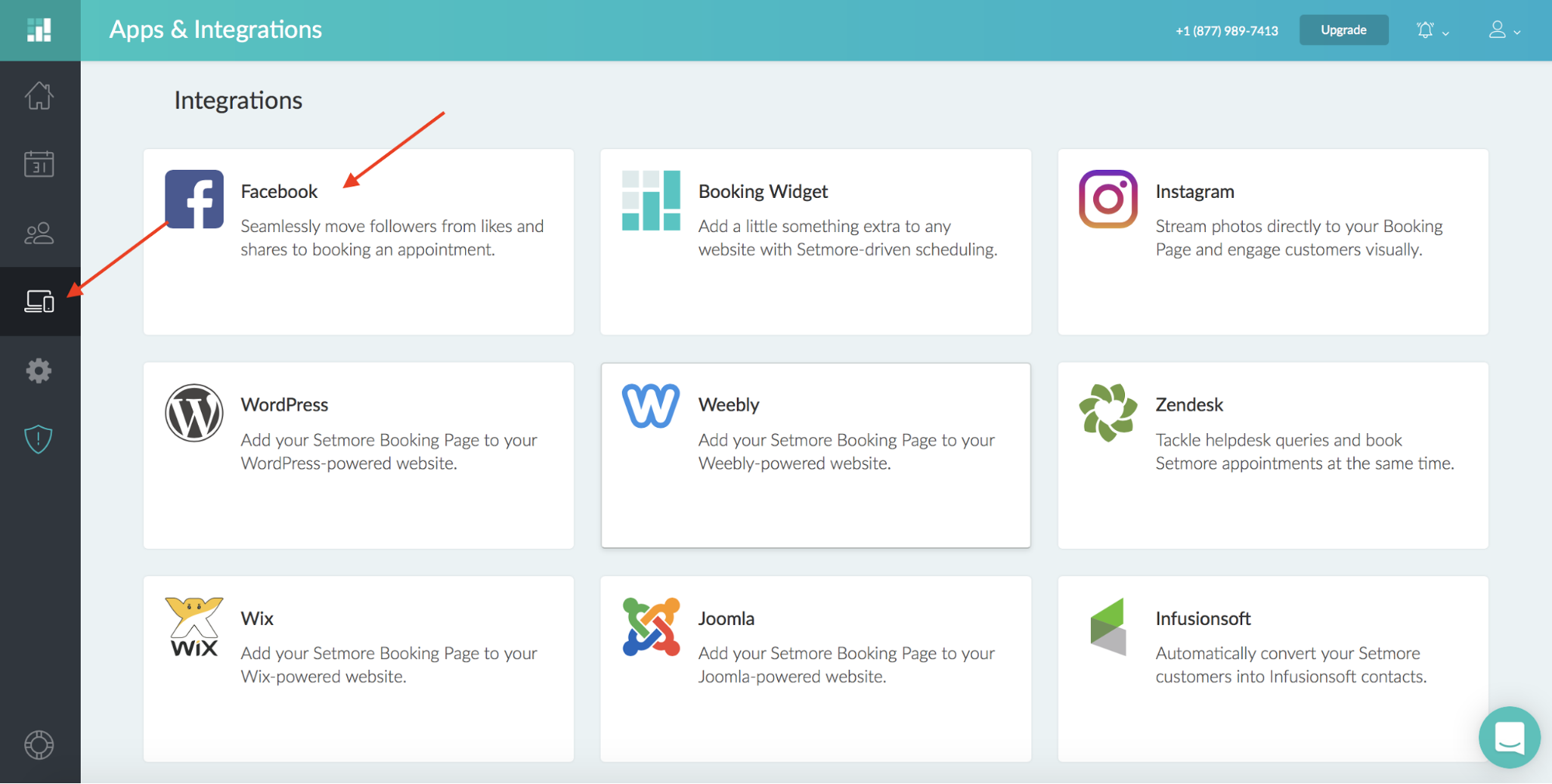 Now select Page that you need and click on Add Page Tab.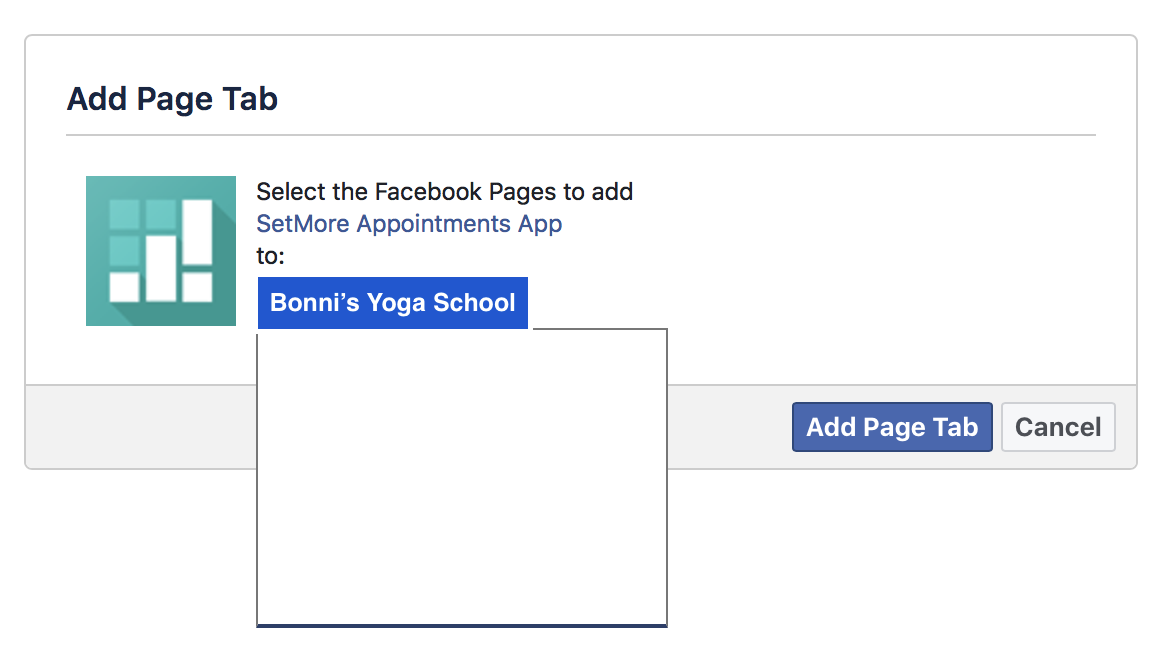 Now check out your Book Now Tab on Page.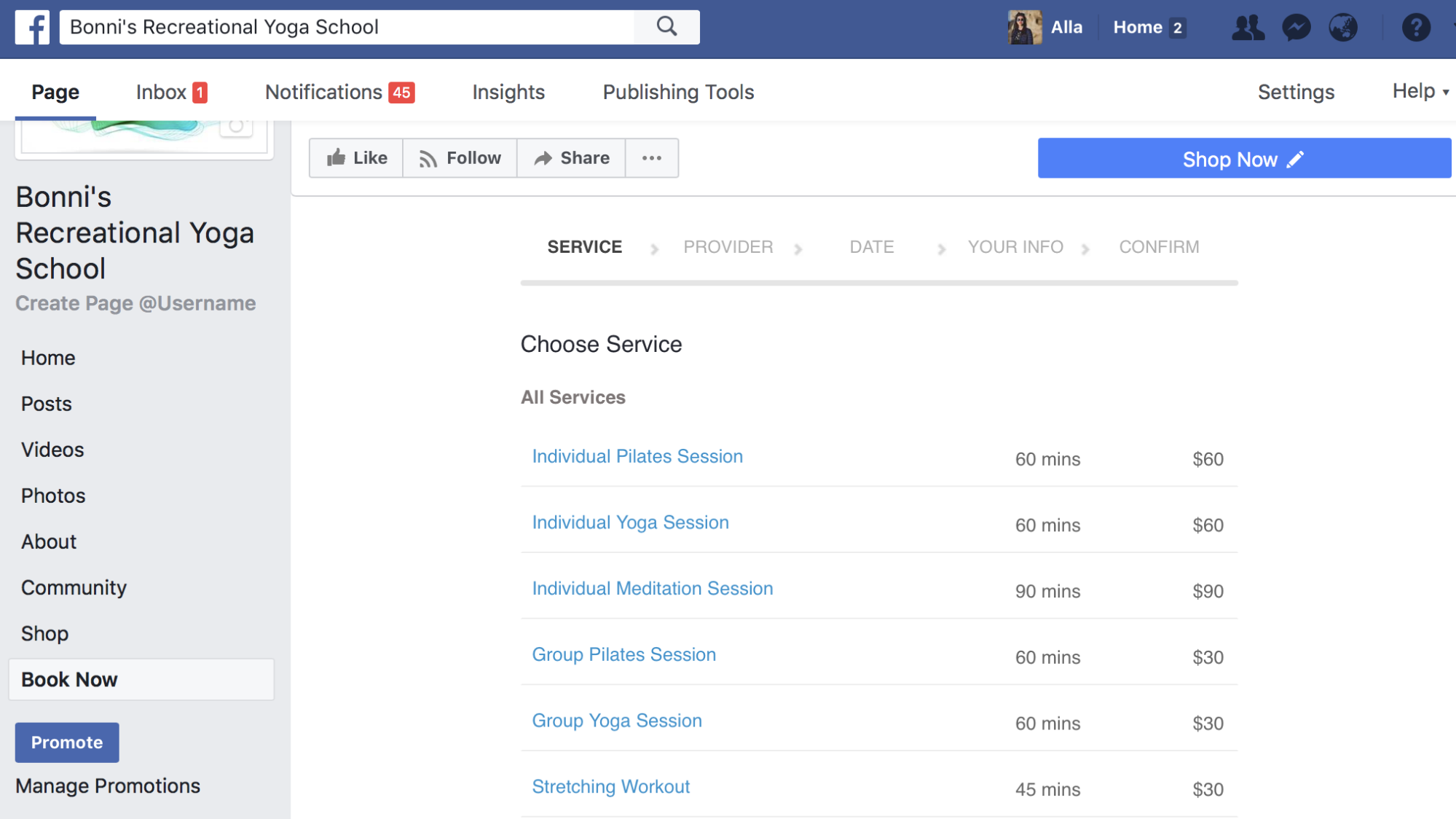 Now, let's see how this booking experience will look to your customer. When they choose a session, they have a choice of which trainer and which course to opt for.

Then they can choose a time slot. If you have regular hours for your classes, you can set them when creating the Calendar.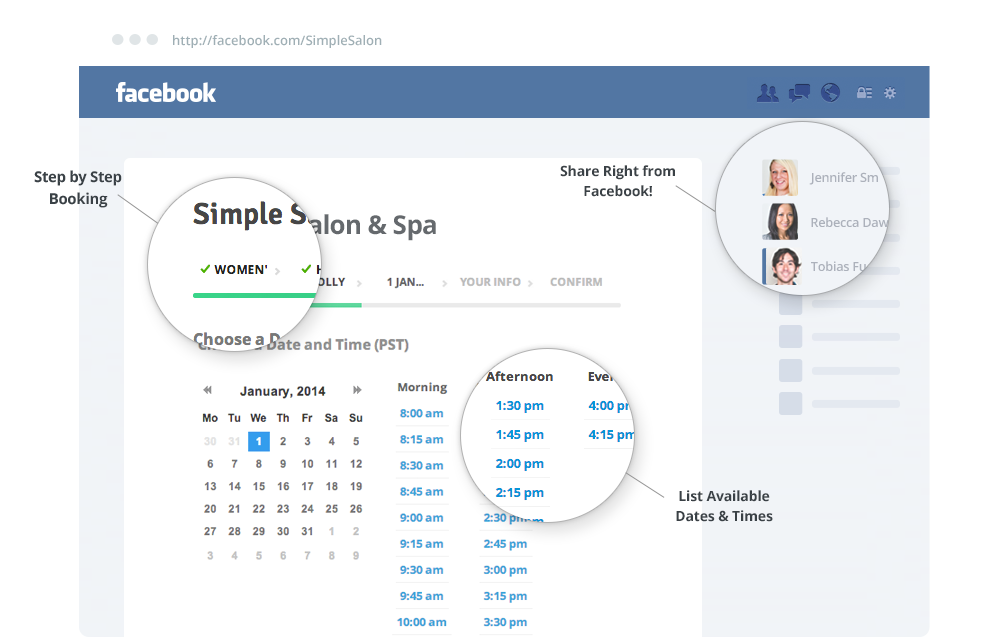 On top of it, they leave you with necessary contact information and confirm booking.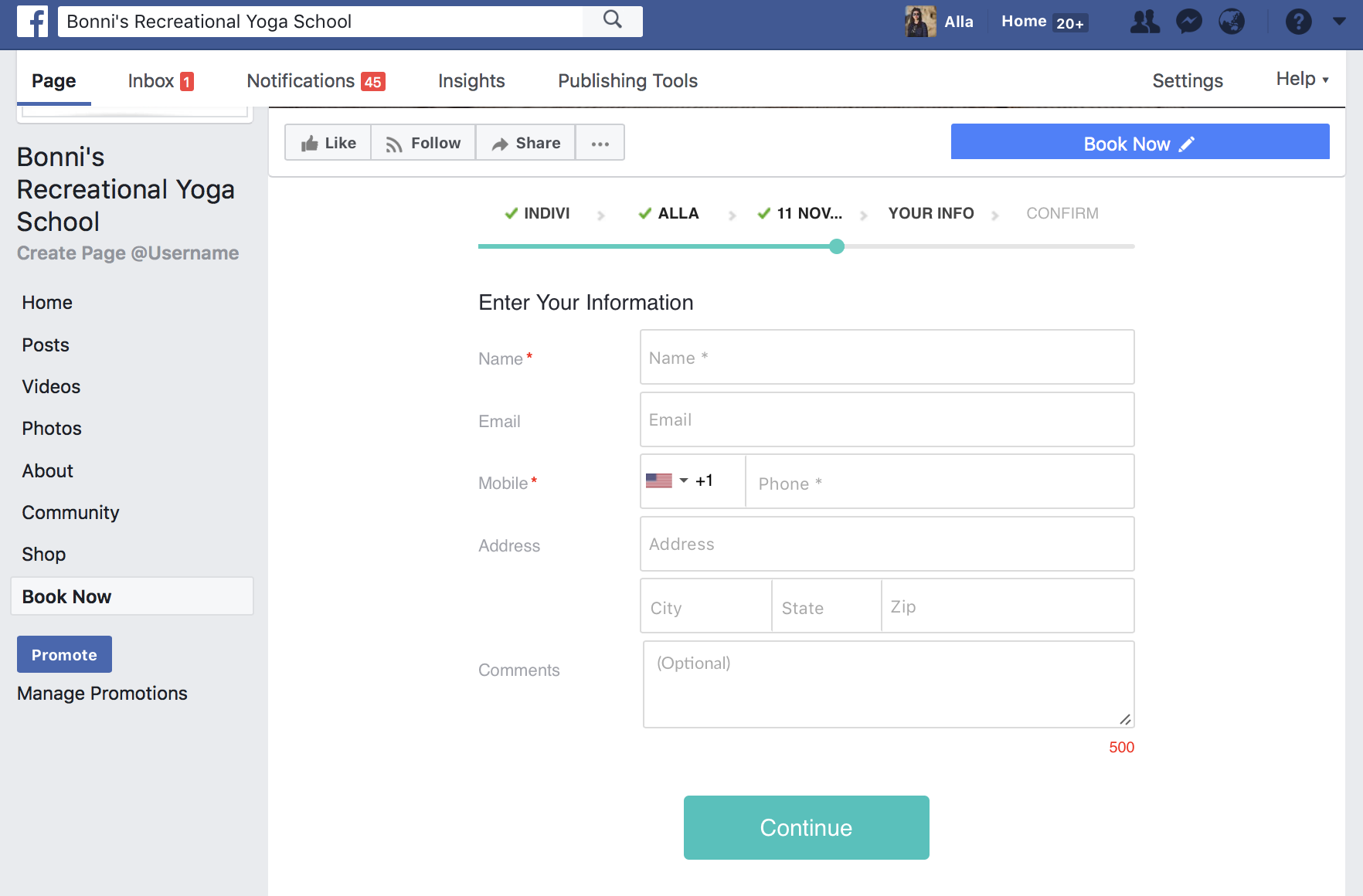 Congrats! Your first booking is all set.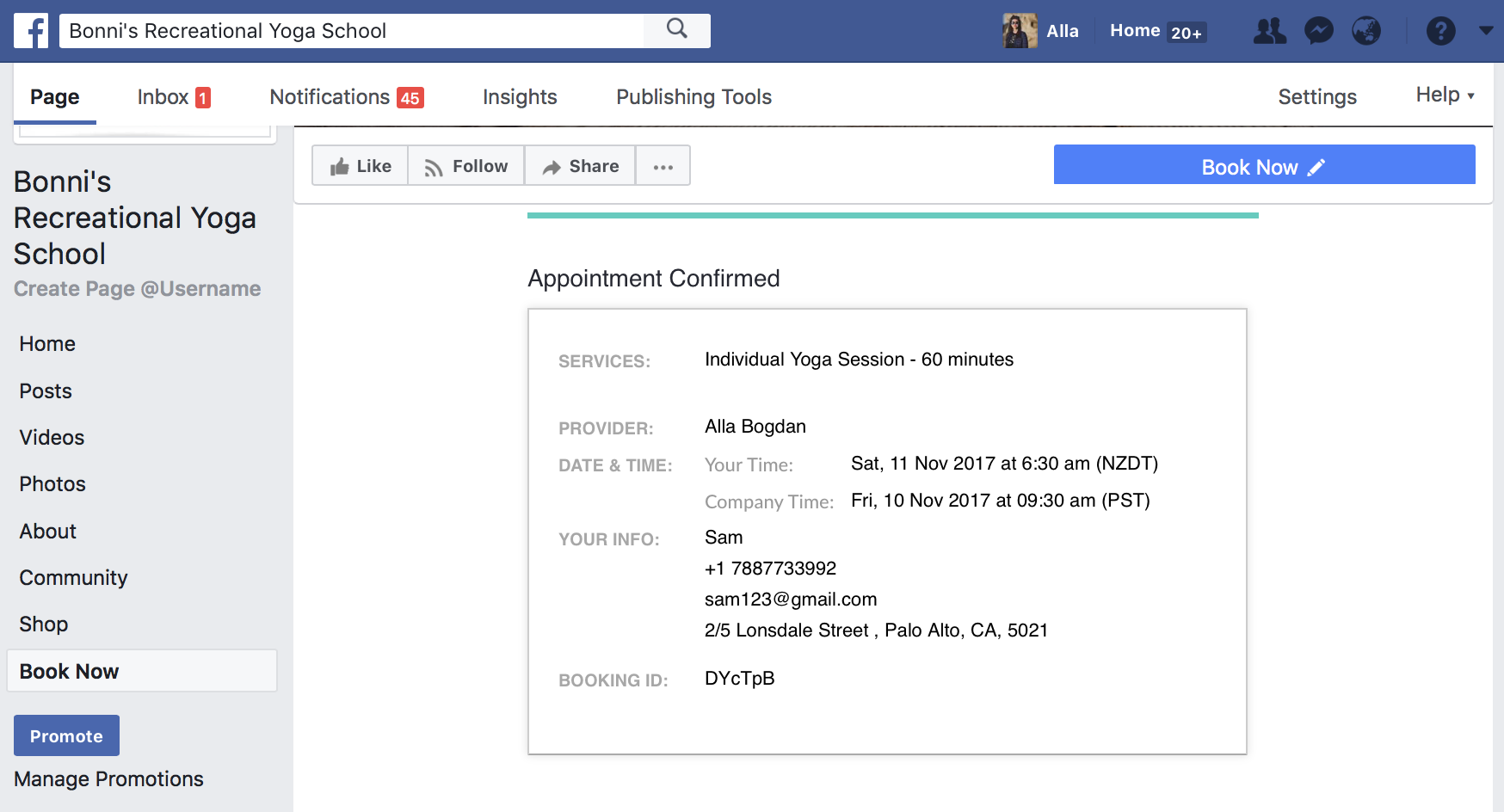 You can now see it in your calendar.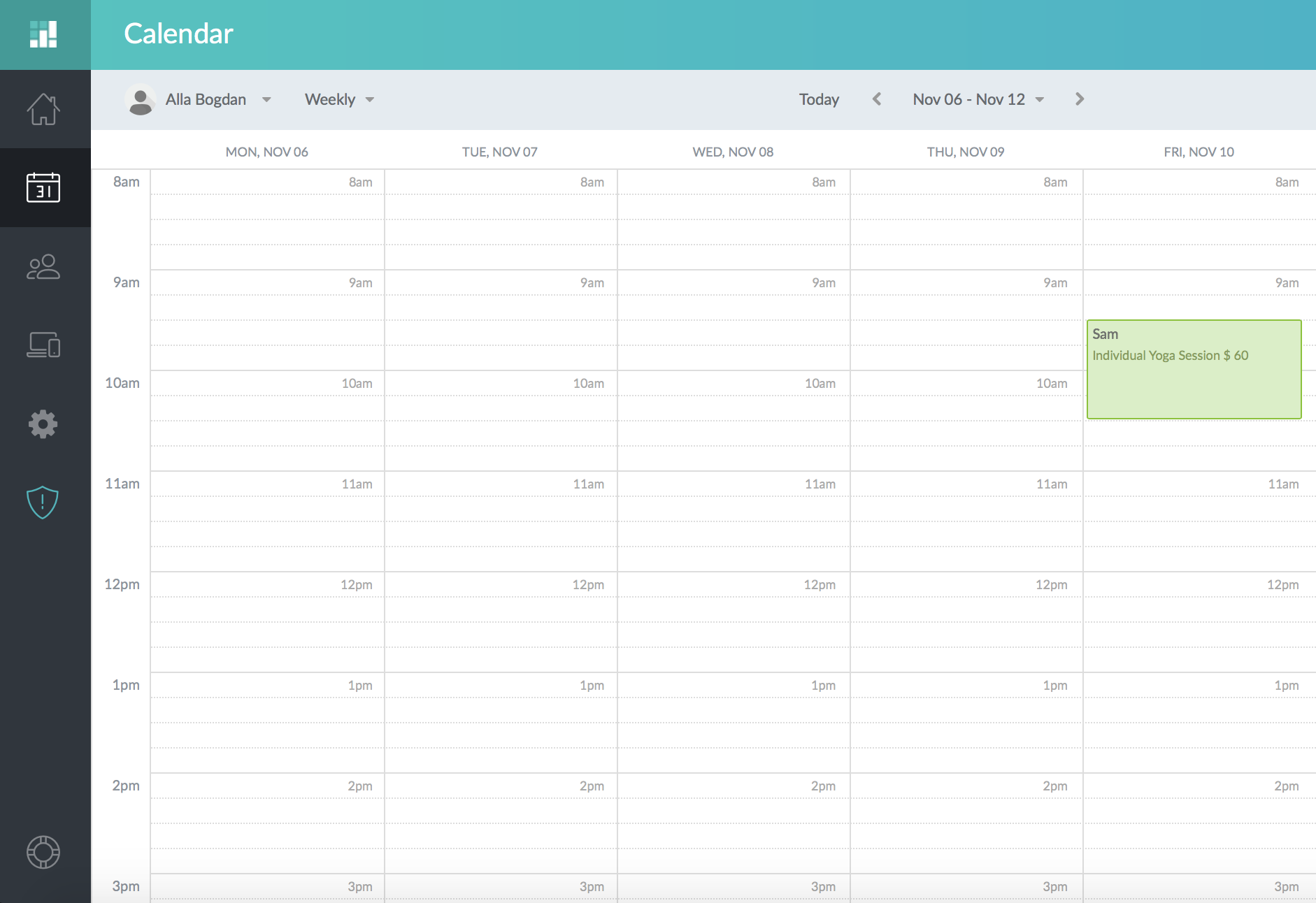 Click on it to see contact information or edit.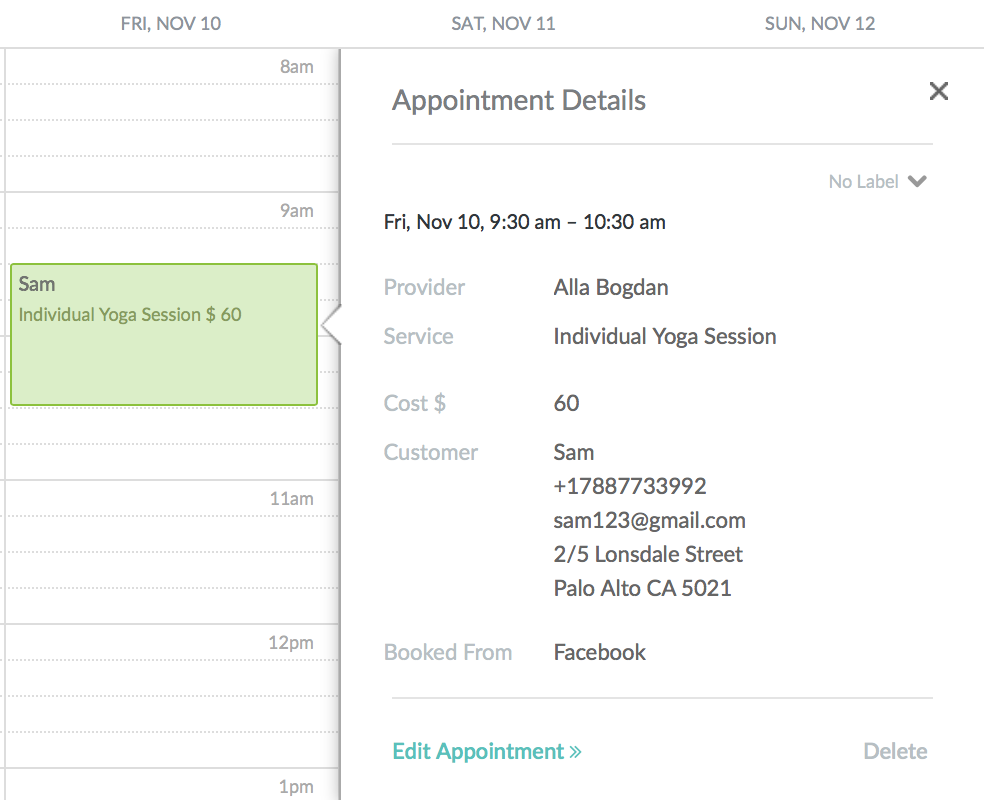 Add Book Now Button
There are two methods for adding Setmore to Facebook: you may install the Setmore plugin for Facebook, or you may add a "Book Now" button that links to your Setmore Booking Page. For best results, I recommend doing both methods.  Note that the Setmore plugin for Facebook cannot be installed via the Facebook mobile app, but you can still add the "Book Now" button from the mobile app. For maximum ease and convenience, it's best to do the install from a desktop or laptop computer.
Click on the button below your cover photo

Select "Book Now" from the list of available options.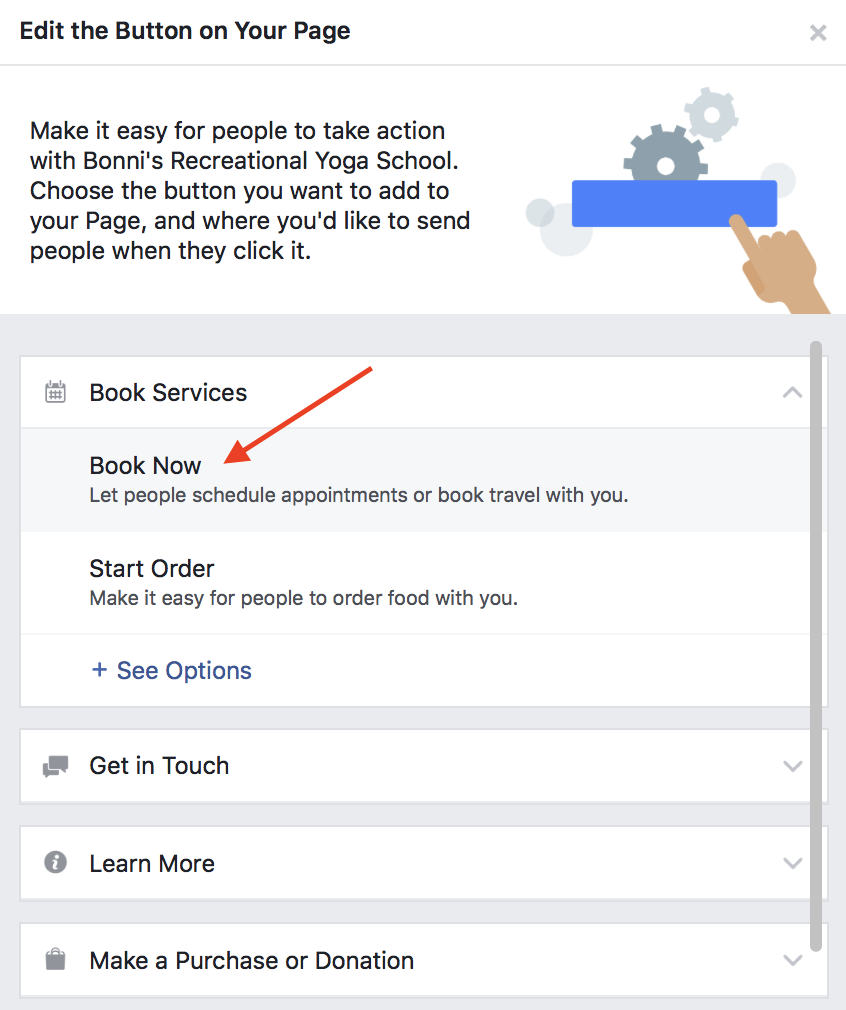 Next enter the URL for your Setmore Booking Page. You can find this URL by navigating to Apps & Integrations in your Setmore account, and clicking the "Configure" button below Your Booking Page.

Copy paste your link.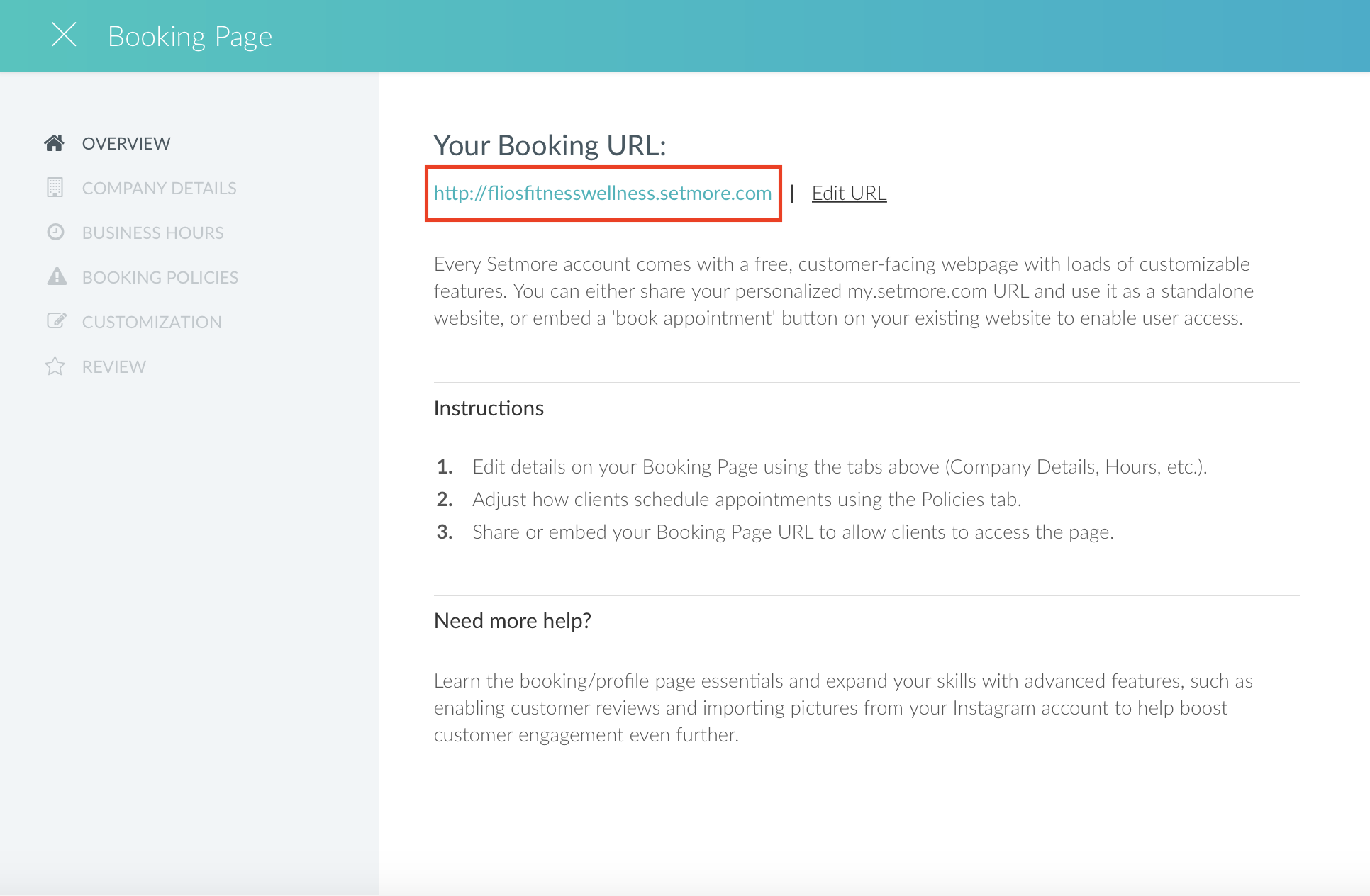 After you paste the URL in the form field, click "Save Changes"

Booking Appointments for Different Business Industries
You don't need to have weekly classes to integrate this feature into your Facebook Page. So who else can use it? Pretty cool, right?