January 11, 2018, marked an announcement that will change the way we approach social media marketing on Facebook. It may seem like terrible news for social media marketers, ecommerce and small businesses all together, it isn't all bad news. With the A-Z strategy in this post, you will reach even better results for your Business Page. So, thank you, Mark, for letting valuable Pages stay out of the crowd.
What's Changed With Facebook's News Feed Algorithm?
Previously, Facebook's News Feed ranking algorithm factored in things like post engagement metrics to determine what showed up, and in what order. Now, posts created by friends and family will automatically receive the algorithmic boost. It's not the end for Facebook marketing, but your posts won't show up as often, organically, as you would like them to. The solution is to change your strategy. Let's start!
Post Less, And Better
Since you're asking your fans to see your posts, you need to make sure those posts are really interesting. "Edutainment" content (educational+entertaining) will perform well. And, it will keep people coming back to your page to see what happens next.
To help you with ideas for your Edutainment posts, try some proven suggestions which work well for any business: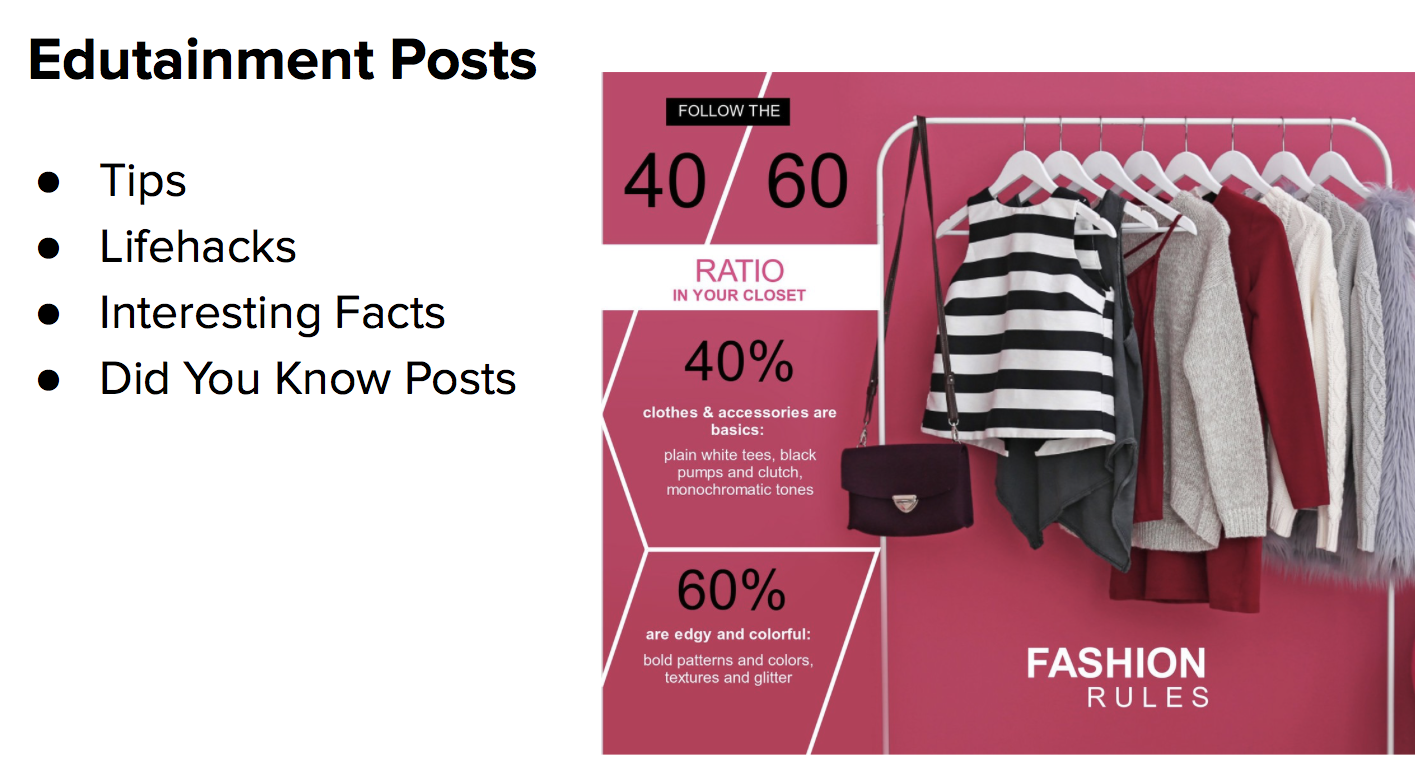 Lock in Your Brand Identity
Along with the posts you're going to schedule, you'll need to make sure your Page is on brand with your, well, brand. Things like your logo, visual style, the tone and language you use in your company description, about section and your posts, will make you recognizable to Facebook users. A recognizable brand always has a better chance of positive attention than an unrecognizable or inconsistent one.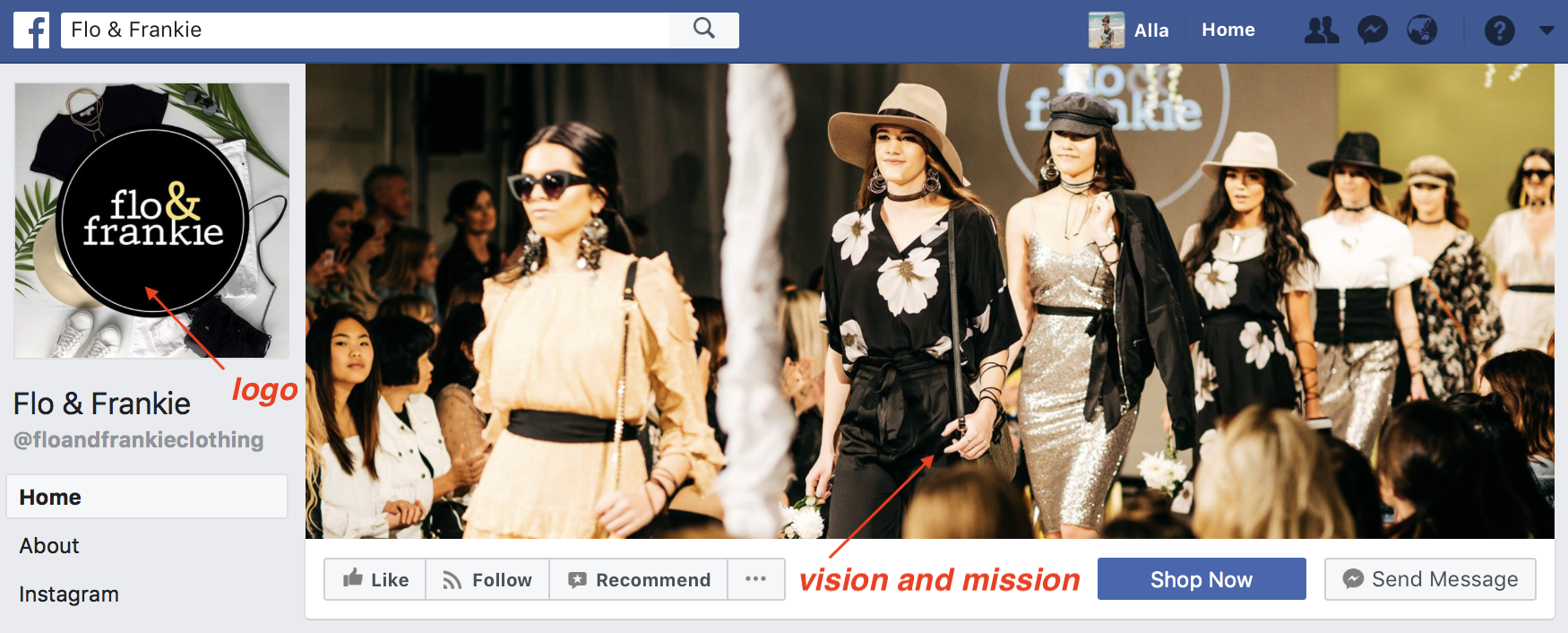 Keep Up Engagement
Facebook's algorithm will still, to some degree, favor business page posts that have more likes, comments, and shares than posts that do not. This isn't something you're going to be able to fake. But you can build engagement with how you interact with the people who like and comment on your posts. Respond to messages quickly, too. That badge on your page that tells people how quickly you respond to messages matters.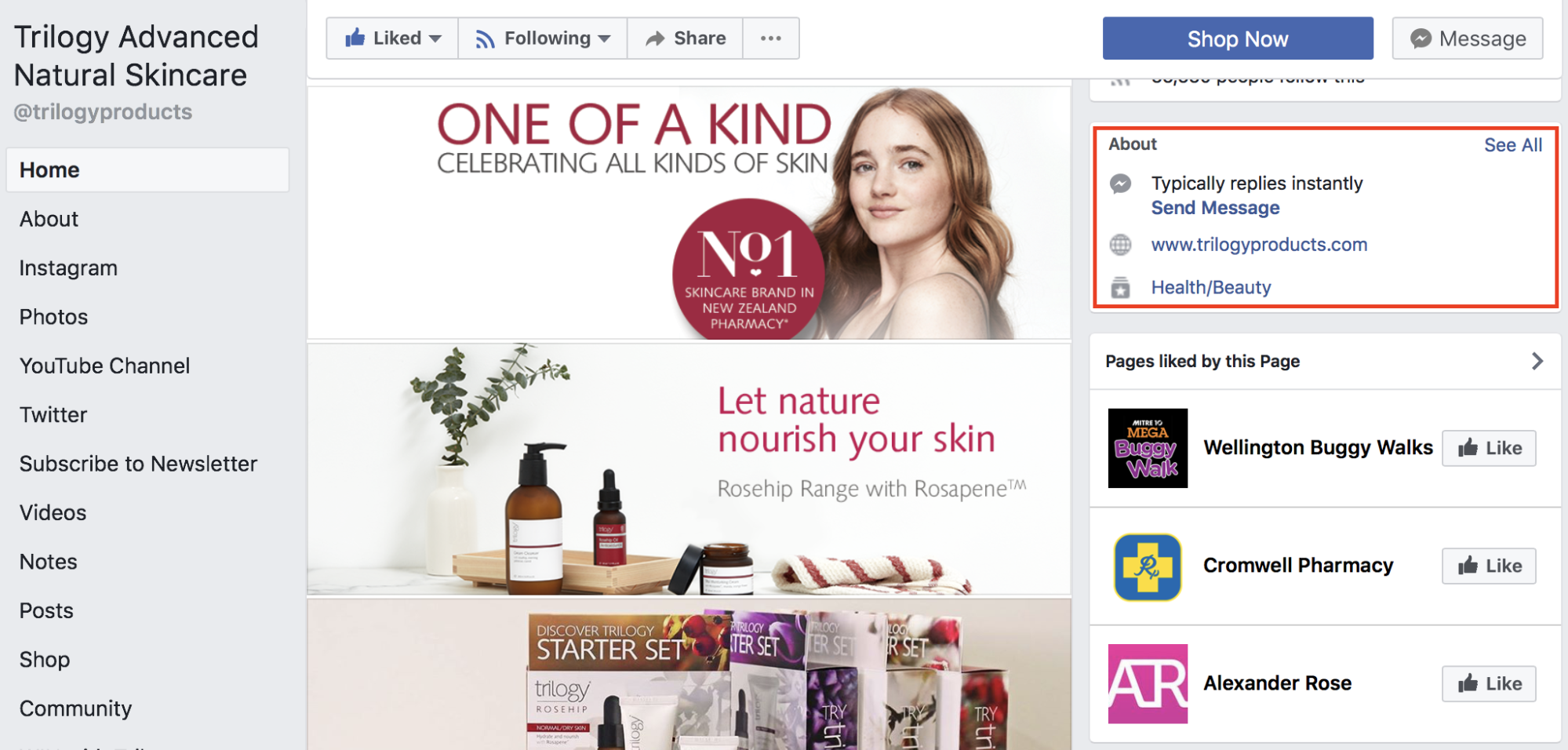 Work With Influencers
It's no secret that influencer marketing is powerful. As Forbes said in a January 15th article where Keenan Beasley interviewed Forbes' social media guy, Thomas Drew, about the changes at Facebook and the role of influencers in the new social environment. In a nutshell, they say that influencers and their audiences will thrive in the new algorithm. So it's in your best interest to find some influencers that are in line with your brand.
*You can easily define real influencer in your niche with the help of free services I mentioned in 7 Ways to Find Influencers in Your Industry
Time to Pay to Play – Up Your Budget For Paid Ads
It may be more expensive for a while, but as the content farms start to drop out of the space, Facebook will likely create strategies and tools for brands who continue to create and promote valuable content that Facebook users want to interact with. Until then, up your budget for paid ads and make sure your content is compliant with Facebook's ad rules.
*Read my post on getting started with Facebook Ads or if you already know the basics, read my post about 7 effective ways to use Facebook Ads.
Leverage Facebook Groups
Create a Facebook Community for your company. Facebook supports groups and communities especially. We've seen lots of new features added to Facebook Groups in the last few months such as:
Badges

Welcome posts

Member profiles

Better group insights

Post scheduling

Member request filtering
And we're betting more features are coming in light of the latest changes to Facebook's News Feed algorithm.
Moreover, you can even
monetize your Facebook groups
by leveraging affiliate marketing or becoming an influencer for your favorite brands to generate passive income for your business.
PromoRepublic For Facebook Groups
You'll be even busier responding to all the comments in your community. However, you need a well-thought-out content plan with different types of posts to keep your community engaged. PromoRepublic will help you not only with ready-to-go posts that you can publish directly to your groups. We're also adding a new feature to help you manage your groups:
See your follower's interests

Choose the best time for posting to your group

And more!

Develop A Personal Brand
As a Facebook Group Manager, you have an opportunity to develop a personal brand and become your brand's advocate. You can share your business page posts on your personal page, and your group members will have a better chance of seeing them. It's speculated that Facebook analyzes your profile page, as a group manager. Some things you can do:
Use

LIVE videos

Create your own video content – showcase products, share educational content
Don't have time to create videos? Try Deluxe Plan from PromoRepublic and we will create videos for your business.
Ask For Viewers – "See First" Option
Businesses that have pages on Facebook can get their posts seen by fans and followers, just by asking. A user can go to your page, click the dropdown under "Following" and choose "See First".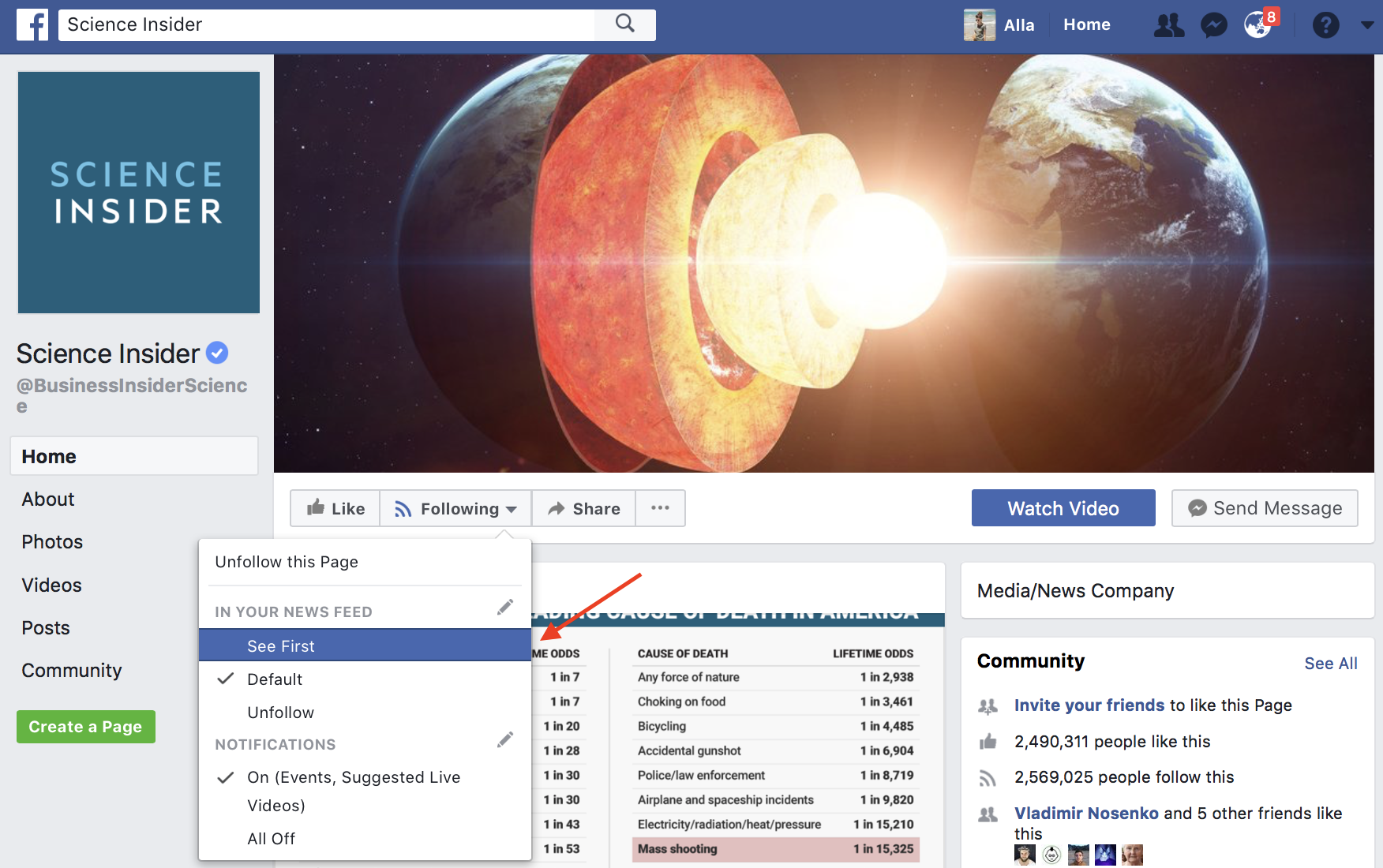 To get your fans and followers to do this, you can just ask them. Create a post that shows them how, and give them a good reason why they should do it. Tell them about the content you'll be sharing on your page, and then make good on your promises.
To Sum It Up
This isn't the end of the social media marketing world by a long shot. Ultimately, it's good that a lot of the noise, fake news and spam will be leaving our News Feeds. You'll need to get a little more involved and a little more authentic in order to bring your brand to Facebook, but that's a good thing for everyone.