What is social media management? It's the practice of posting, monitoring, and engaging with your followers, social media influencers, and people who might be interested in your business. When used with strategy, social media is like word of mouth, amplified.
What does your current social media management strategy look like? Chances are, it could use some improvement. If that's the case, you certainly aren't alone–many businesses struggle to implement a consistent social media management process.
If you're ready to make the types of changes that will lead to better engagement, more conversions, and increased positive response from your followers, you've come to the right place. In this post, we'll outline ways to improve your social media content management in fast and easy daily, weekly, and monthly tasks. We'll also take a look at ways to boost your social media campaign management.
The Big Picture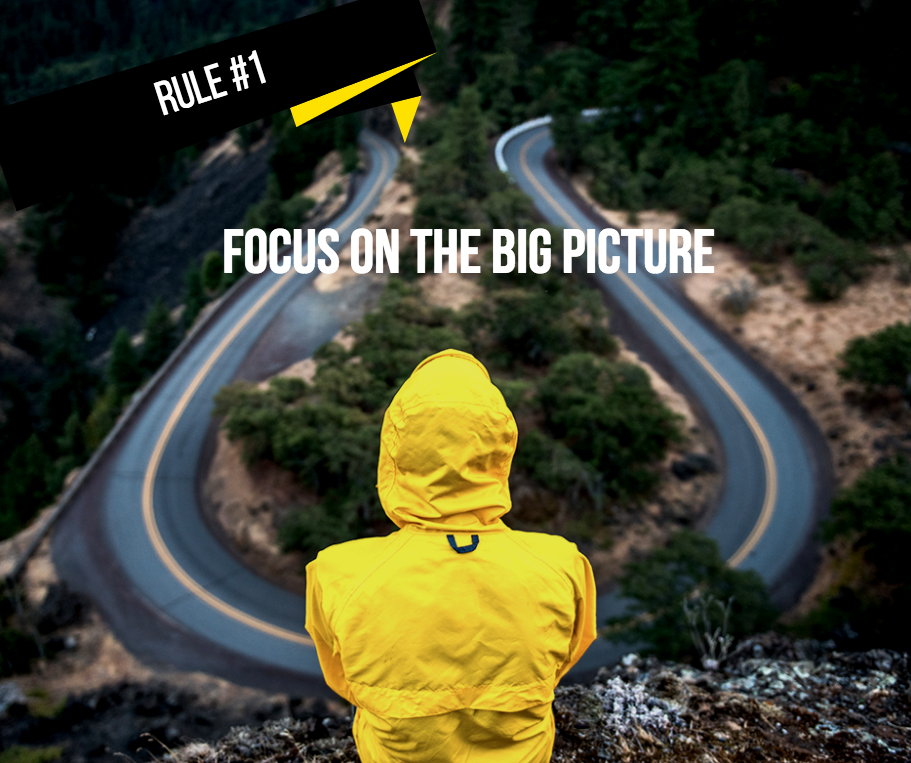 Social media management can easily take hours of your day if you let it. As a number of recent studies have revealed, multitasking is ineffective. Rather than attempting to juggle multiple tasks, schedule specific times to focus on your social media content management strategy. This will prevent you from getting that sinking feeling in the pit of your stomach when you realize that you definitely should have been promoting tomorrow's event on social media for the past few weeks.
Creating a social media marketing plan can help you reach your goals, increase visibility, and improve your social media management. This marketing blueprint gives you the opportunity to define your goals and determine which results to measure. Every time you post, like, share, or comment on a social network, you should consider your big picture strategy.
Define Your Target Audience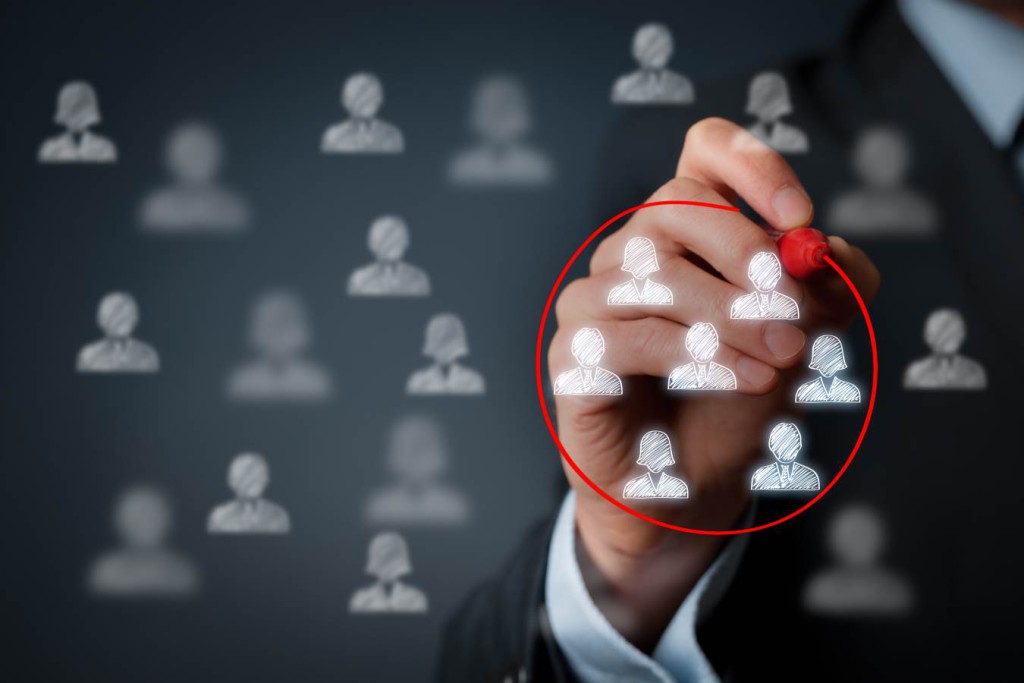 If you're in charge of social media management for a small business, you probably have a general idea of who you are trying to reach. But if you're just getting started or are working for a bigger company, it might take some detective work to define your target audience.
Conduct market research with the help of keyword tools to get an idea of what people are searching for in your industry or niche. Who is your ideal customer? What is that type of individual looking for in a product like yours? How can you craft your social media management to reach that audience?
Evaluate What You Have
Which social media networks is your business on? Do those networks help you reach your social media goals? Are there networks you should consider joining or leaving? Having two or three carefully managed social media pages is much better for your business than having twelve pages you barely remember to check!
Things to consider:
Do your company descriptions include accurate contact information, the correct URL for your website, and keywords to help boost your rankings in online search engines?

Who has the login information for each of your business profiles?

Who manages those accounts?

Are there any duplicate pages that need to be deleted?
Set Social Media Management Goals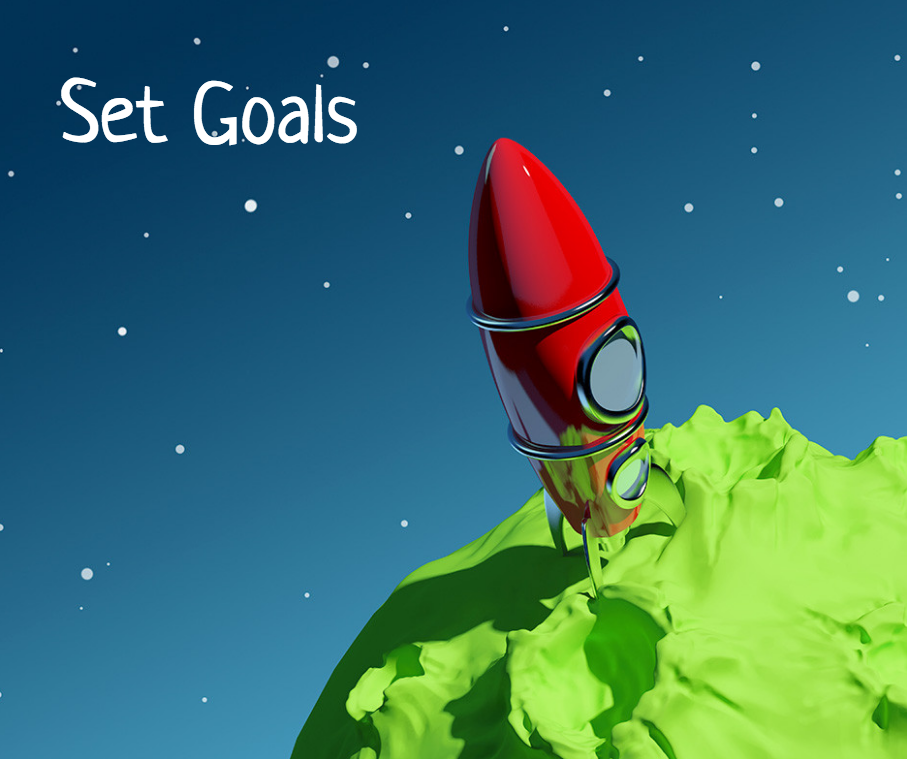 Measuring progress is great…but what exactly are you trying to accomplish? Crossing your fingers and hoping you've done something right before you hit "post" is ineffective. Your social media content management strategies won't do you much good if you don't have a target to try to reach.
It sounds simple, but taking the time to write a quick one or two sentence mini mission statement for each of your social media networks can be very helpful. For example, maybe you want to use LinkedIn to show your company culture, volunteer efforts, and values to potential employees. Meanwhile, your Facebook business page alerts followers to new products, promotions, and other news designed to increase sales. Your Instagram account shows followers how your products can fit into their daily lives, and the list goes on.
After determining what you want to accomplish with each of your social networks, create goals and objectives for each network. Maybe you want to create a short and useful video about a product that gets 1,000 views next month. Perhaps you're hosting an upcoming fundraiser and you want to get people to share it with their networks. You may simply want to get three people to comment on your next blog post. Whatever your goals, defining them can help you create clear paths to achieving them.
Time Management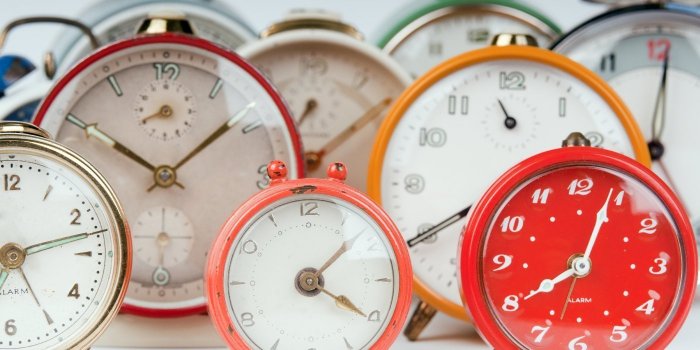 Have you heard of the 80/20 rule? You may have also heard it referred to as the Pareto Principle, after its creator. It's an economic theory that boils down to the idea that 20 percent of your effort will yield 80 percent of your results. Thought leaders often suggest it as a time management strategy, especially for business owners and entrepreneurs. The concept is that focusing on that 20 percent of effort that leads to the vast majority of your results will keep you from spending too much time on projects that don't get you the results you're hoping for.
The 80/20 rule is also applicable to social media management. Strategize about which tasks will yield the best results for your business. Creating evergreen content such as blog posts that can be reposted in future months is more useful in the long run than writing a 600 word post about an event that is taking place in a week. This can also apply to social networks; you may find that it makes sense for you to post more frequently on some social profiles than on others.
Daily, Weekly and Monthly Tasks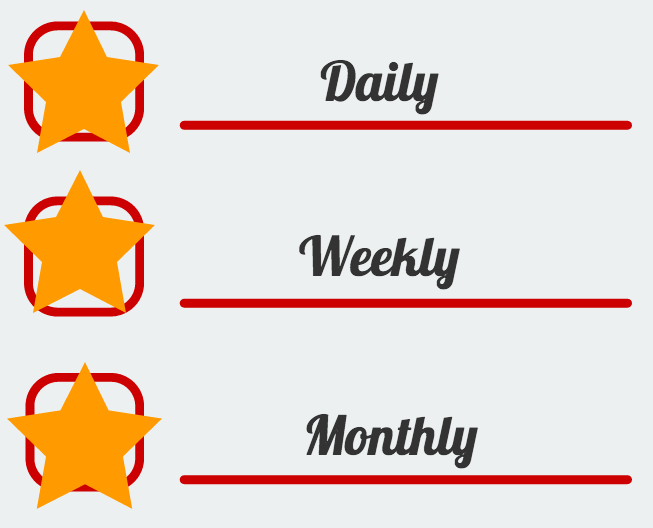 Daily Tasks
Instead of trying to keep up with your feeds throughout the day, it makes much more sense to devote a few short blocks of time to social media management each day. Early in the morning, around the lunch hour, and the last hour or so of the day are typically good times to check in and respond to comments, messages, and other communication from your followers.
Checking in throughout the day will also help you keep your content relevant. You'll see what your audience is sharing and posting about. Share new content that interests you. Engage with social media influencers. For example, if you sell real estate, it makes sense to share content about a new park in the area or to comment on the Chamber of Commerce's post about a new business opening in town.
Daily Checklist:
Be active on social media at regular intervals, not constantly.

Respond to messages, comments, and other communication in a timely fashion.

Share interesting new content that might appeal to your audience.

Engage with influencers by sharing, commenting, liking, or retweeting posts that are relevant to your target audience.
Weekly Tasks
After conducting your initial market research, it's important to stay informed. Set aside time each week to identify new trends and keywords. You'll also want to pay attention to topics and keywords related to your business or industry.
With a smart social media campaign management strategy, you'll also want to use this time to see what your competition has been up to. Make sure you never copy your competitors—you want your followers to see your uniqueness—but do pay attention to what they are posting about. Monitor your brand in search results and on social media.
Spend some time curating content that you plan to share throughout the week. Schedule your own content to appear on your social networks. If you write a weekly blog post, it often makes sense to schedule the latest post for a specific day of the week. This gives you an easily achievable weekly deadline and gives your followers something to look forward to.
Weekly Checklist:
Research trends and keywords.

Monitor topics and keywords for your business/industry.

Find helpful content to share.

Schedule your own content to post.
Monthly Tasks
Is your social media management system working? Take some time each month to evaluate data and analytics from each of your social networks as well as from Google Analytics. What's working? What's not working? Where can you make tweaks or improvements for better results?
A strong social media content management plan requires regular adjustments. Use your analytics data to create A/B testing for your social media campaign management. Simply create two or more social media posts about the same subject with minor differences to see what performs better with your audience. Post them on different days and be sure you're not overwhelming your followers. Then analyze the likes, comments, shares, retweets, repins, or other measurable results to determine which post performed best. Record and analyze your results, then use that information to inform your future social media management. This type of testing will help you increasingly produce better content to help you connect with your target audience.
While you're evaluating social media management data, take a look at visitor demographics. Who has been visiting/engaging with your website and social media pages? What can you do to make your content more appealing to your audience? Are your followers leaving comments? If so, what are they saying?
If you are paying for social media advertising, evaluate your current campaigns. Are you getting the results you hoped for? Is there a new trend or topic you want to include in your advertising? A/B testing is also helpful for evaluating and managing your social media advertising campaigns.
Finally, create an editorial calendar for the following month. You can find tools online or simply write your upcoming events, specials, and other content you'd like to promote on a blank calendar page for that month. You'll want to plan your blog posts as well as any themes or campaigns for the month ahead. Then refill your coffee and create your content for the entire month. You'll have time any necessary changes when you prepare to publish the posts, but strategizing and writing the content in the same day will save you hours throughout the month.
Monthly Checklist:
Evaluate analytics and other data.

Create A/B testing content.

Check out visitor demographics.

Reevaluate any paid social media advertising campaigns.

Create editorial calendar.

Plan and write content for following month.
Maintain Your Social Media Campaign Management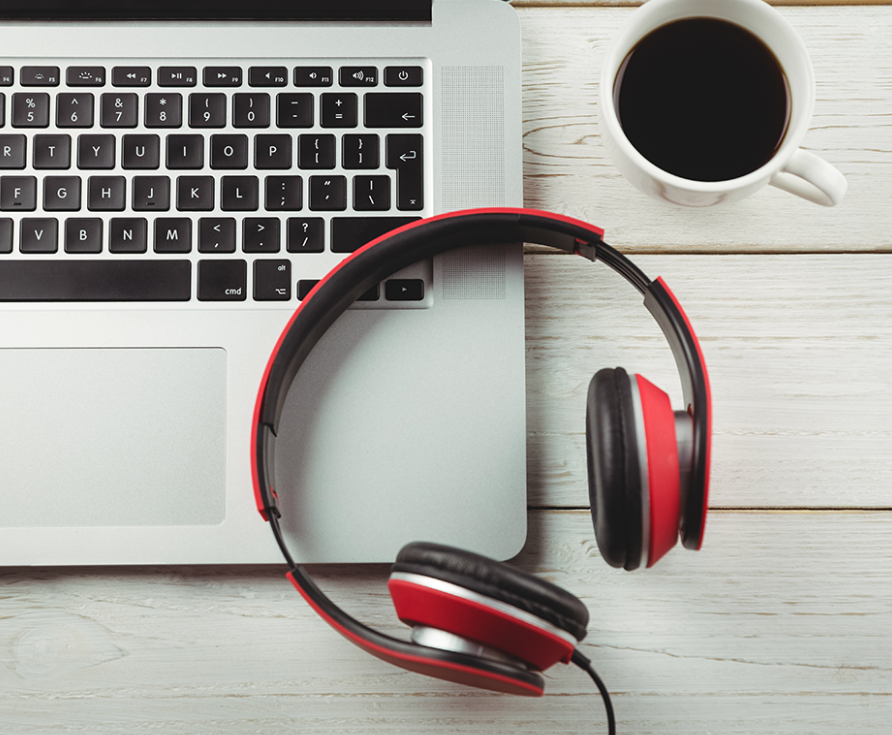 Once you've created a social media management process, it becomes much easier to continue to make improvements to your social media. Even a small daily time investment can yield major results if you have a solid social media management system in place. You can use social media management tools to automate your messages, leaving you to manage comments and responses during your daily check ins. Scheduling in advance also gives you ample time to engage with other people on social media and share relevant news content with your audience.
Consider Delegating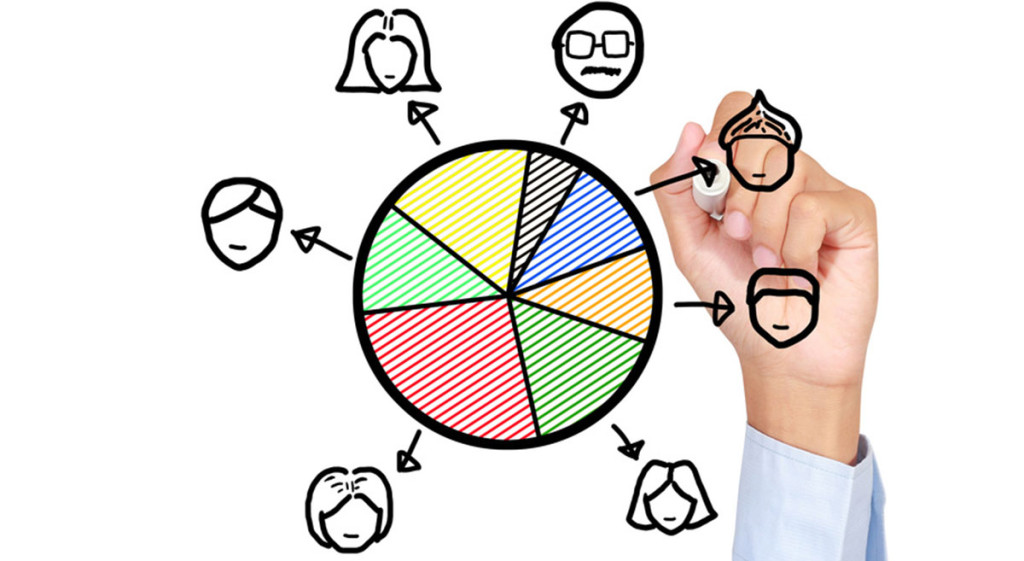 Social media gives you the opportunity to monitor what others are saying about your business. It also offers a great way for you to get an idea of what's going in your industry and what your target audience is looking for. But depending on the size of your business, it may not make sense to try to manage it all yourself. For example, if you have a team member who really loves Instagram and is constantly taking great photos, it may make sense to delegate the task of posting on Instagram to that individual. If you do so, be sure to work together to discuss goals and what type of content should be posted each month.
The Bottom Line
You can refresh your social media management strategy in four short weeks by establishing the daily, weekly, and monthly processes outlined above. Representing your company in a genuine and positive manner and spreading that message through social media can pay off big time for your business.
Set clear goals, make a plan to reach those goals, then focus on putting that plan into action. Stay true to your company values, share content that is important to your audience, and respond to comments, inquiries, or complaints in a timely manner. Check analytics regularly, test content, make changes accordingly.
Congratulations—you've built a solid social media management foundation for your company in just thirty days! Maintaining your daily, weekly, and monthly tasks will ensure continued social media campaign management success.