Ever since we launched PromoRepublic, all the way back in 2015, consultants, customers, and even friends have pondered if we had a partner program they could join. Well, do we have good news: We did actually have one, but it definitely needed an upgrade.
Last month we were working hard on all that, and now we're super happy to announce that we are ready to invite you to our brand-new Partner Program!
The new partner program includes not only an easy-to-use tracking interface, better cookies, and awesome dashboards, but also increased recurring commissions of up to 30% (yes you read that right: you sell once and earn your commission throughout the whole year). Already curious? Well, curiosity isn't killin' this cat. Read below to learn more!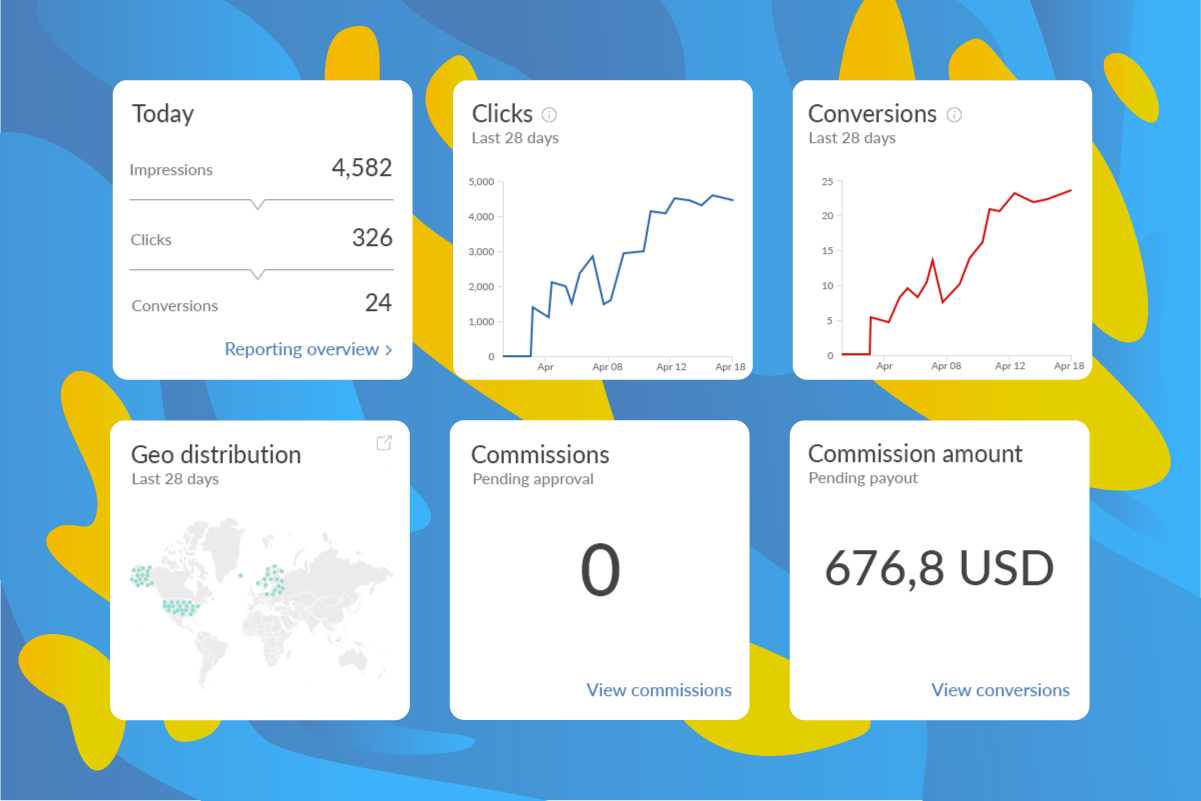 For those who are new to affiliate marketing, and affiliate marketing programs in general, the idea is that we pay our partners for new customers. Nothing too bonkers about that, am I right?
However, one of the most important additions to our partner program is that now our partners earn not a one-time commission, but a recurring one, that means you will earn your revenue from every payment your acquired user makes within the first year.
Let's say, someone you acquired bought a monthly plan, this means you will get your commission every month, from every payment within the first year. Seriously, how great is that?
How It Works, and How to Start
We'll pay you up to 30% per every new customer you deliver into our waiting arms. Plus 30% recurring commissions within 1 year from every future purchase they make.
Our Partner program contains 3 tiers – 20% commission applied by default from the very beginning, increased 25% commission is applied after first 5 sales, and the top 30% commission is activated when at least 25 sales are made by a partner. Higher rates are available for the best-performing partners and can be discussed individually as well.
To become our partner and start earning, you need to create an account in our new tracking system (the one with cool dashboards and ready-to-use materials), so don't delay and join by clicking the button below.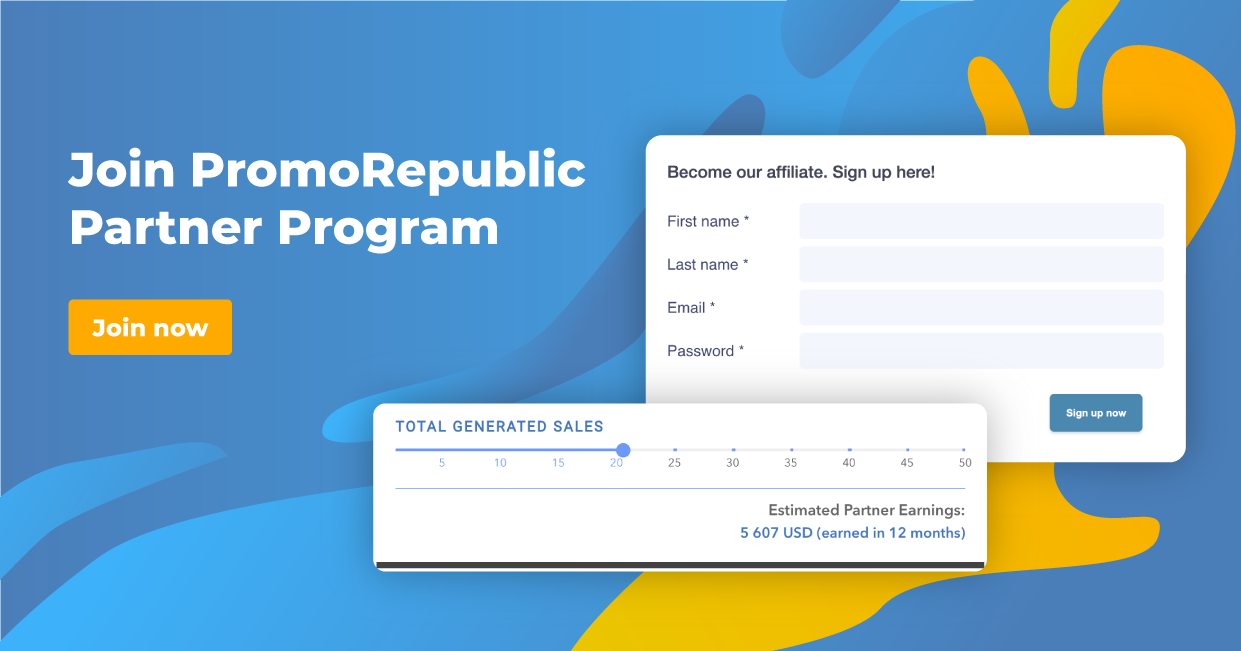 Once joined and approved, all you have to do is start sharing and promoting your unique partner link – you get paid for everyone who joins PromoRepublic using your link and then upgrades to a paid plan. Don't worry one bit about someone who clicked your link and then left – we're tracking cookies for 90 days, so if a user comes back and makes a purchase, you get your commission anyway!
You can see how easy it is now to track your generated sales and earned revenue, as well as access all the necessary promo materials (always updating and adding more) and get quick payouts through PayPal.
Last, but not definitely the least, here are a few points to remind you why joining the PromoRepublic Partner Program is quite possibly the greatest decision you'll make today:
Up to 30% commission per sale (first and recurring sales within 1 year).

New dashboard to keep track of your progress in live.

Dedicated partner manager to help you out.

Special conditions for top performers.

Monthly payments via PayPal.
This is only the beginning of our updated partner program. We plan to develop it more and make our partners really really enjoy it. Have a great day, and hope to see you join!