Is Social Media Worth Your Time?
If you are on this page, you've already realized the power of social media. Today small businesses spend more time on social media marketing than they do on website optimization. Now, you, a small business owner or a marketer, might not need an actual website, as you can promote your brand and sell your goods/services directly on your social profiles.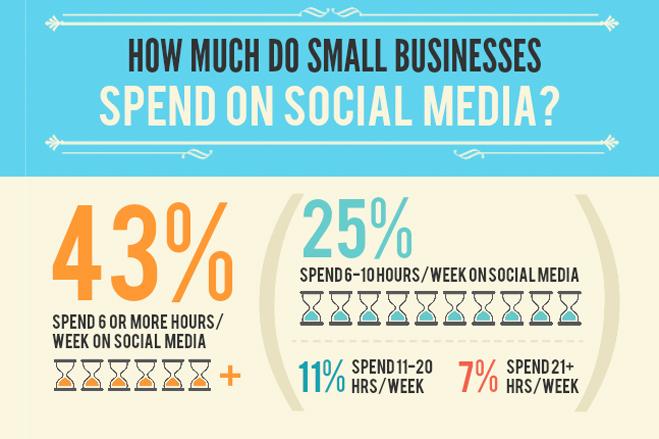 The statistic below provides a forecast of Facebook's worldwide mobile advertising revenue from 2013 to 2021. The source predicts that the social network's global mobile ad revenue will reach almost 70 billion U.S. dollars by 2021.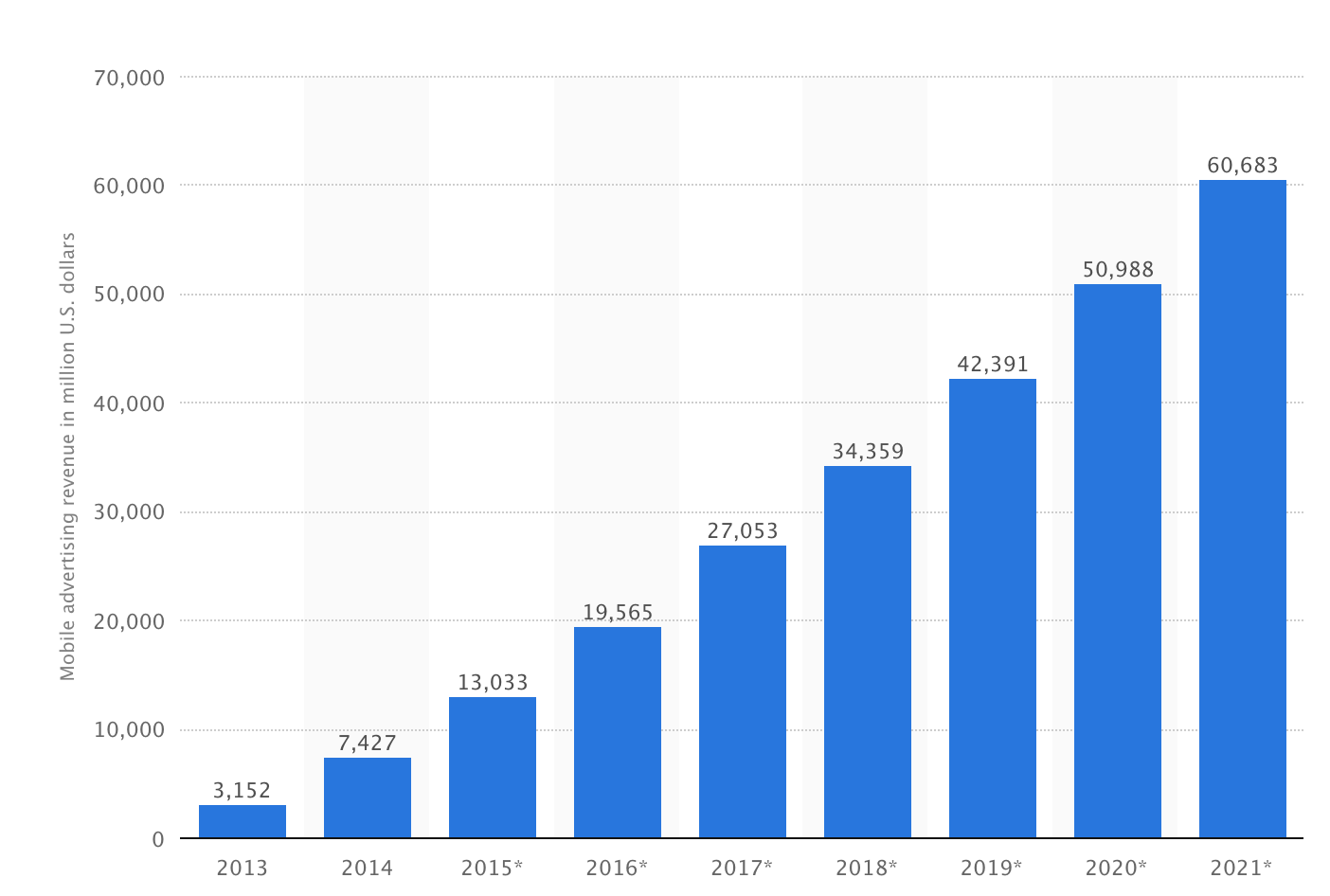 So, why does your business needs a social media presence?
Sell your products and services

Improve your customer relationships

Increase your reach (targeted ads and sponsored messaging)

Expand your professional network

Improve your business's customer support

Manage your brand's online reputation
Organize Your Profile
There is one thing you should do before you start creating stunning content: set up your page and complete your profile.
Profile+Cover Photos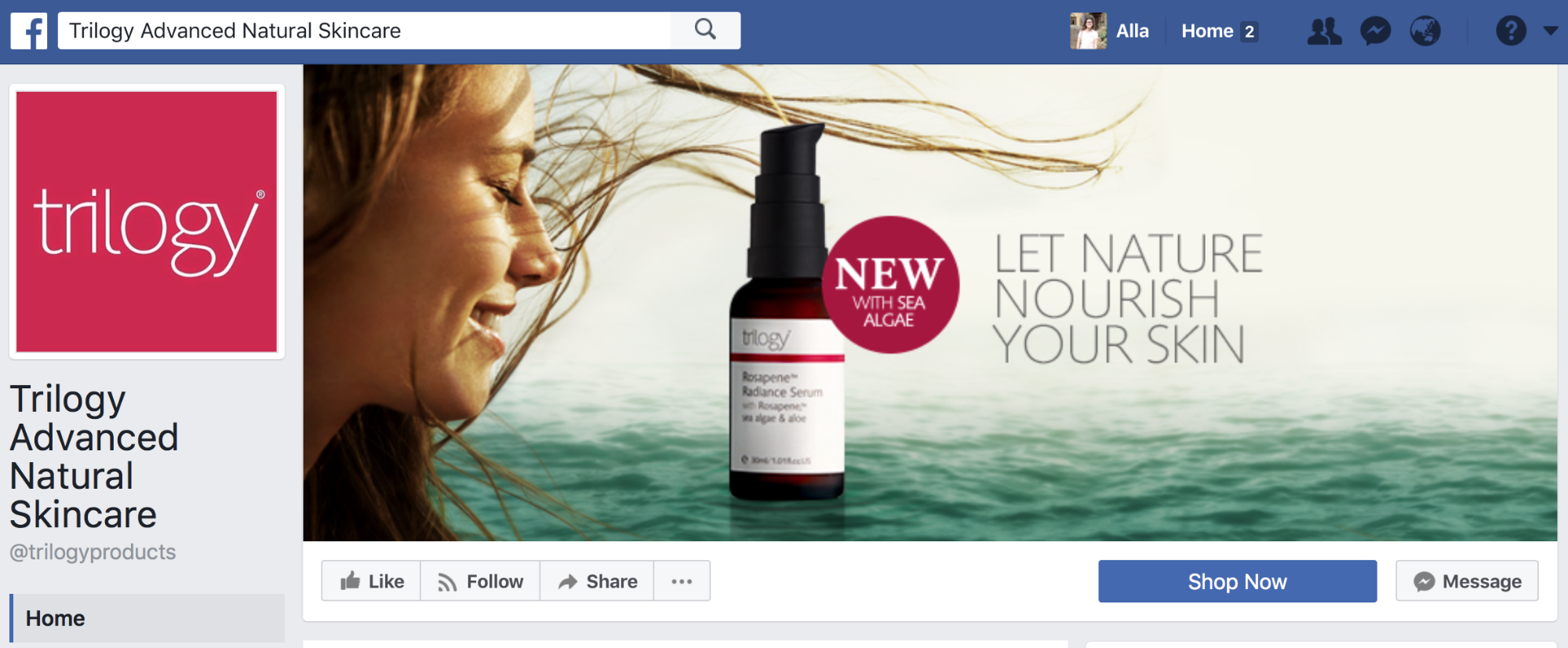 Your profile photo should be clear and catchy as it appears in your followers' news feed, in comments and replies, and in posts on your timeline. It's a good idea to set your logo as a profile image.
Properties it should possess:
For your cover photo, choose a picture that evokes the emotions you want your clients to feel when they think about your brand.
Properties it should possess:
851px x 315px for desktop

640px x 360px for mobile
Tell About Your Company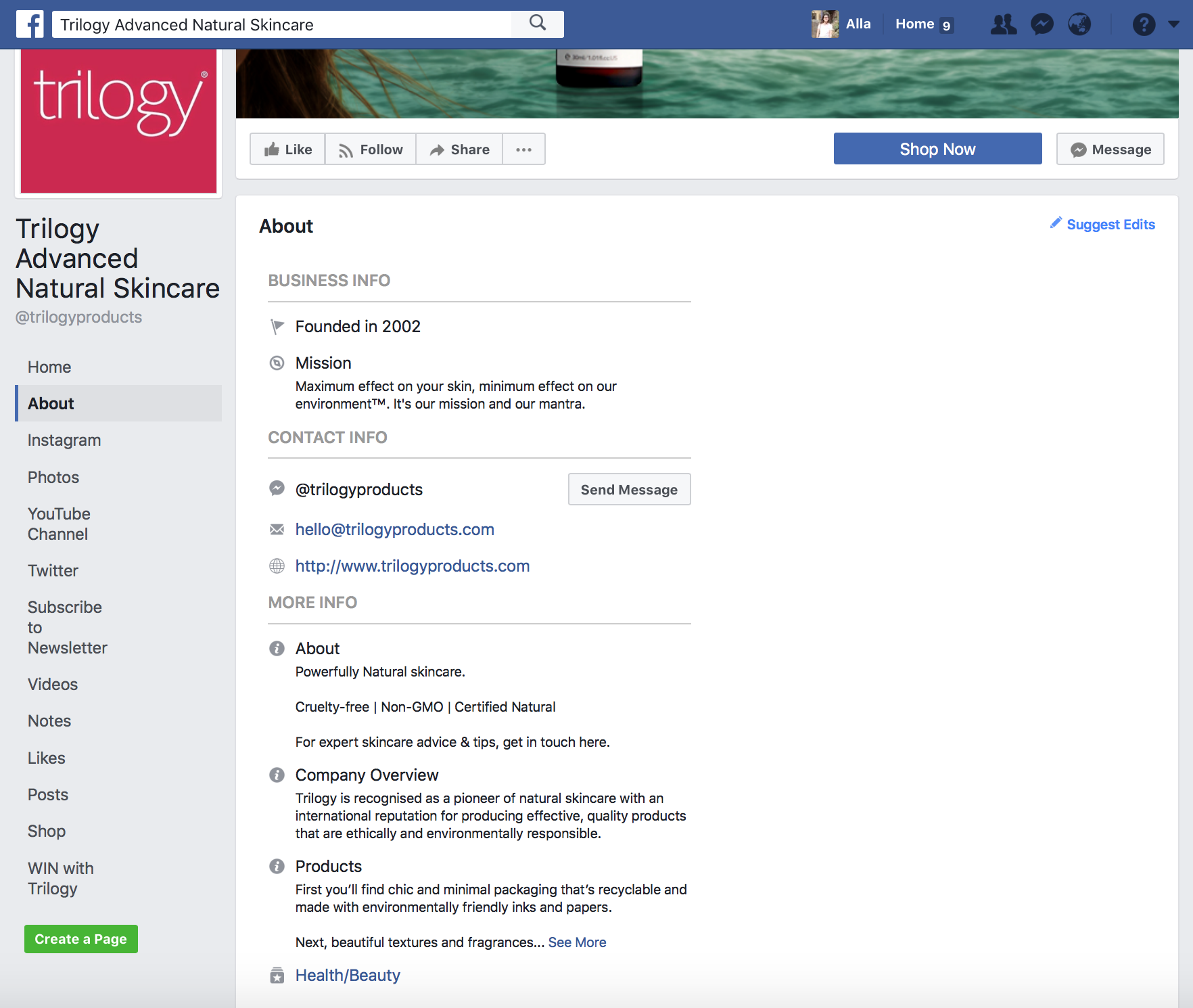 Summarize what your company is about. This is also a great place to share related links to other social channels and pages on your website.
General information should contain:
Mission

Contact information

Comprehensive summary
Add A Relevant Call-to-Action Button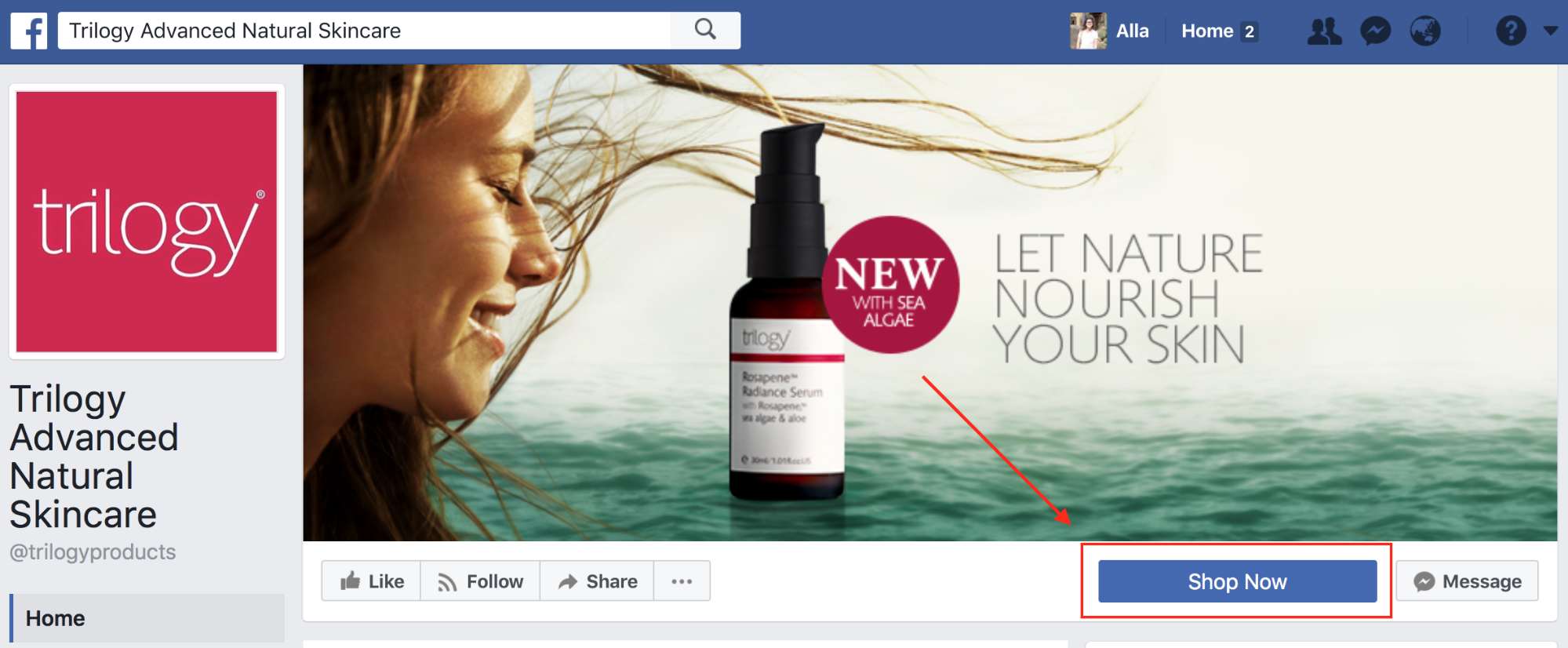 Facebook offers you many choices for your business page CTA (call to action button). You may choose the most relevant one according to your purpose:
Book Service

Get in Touch

Learn More
Use Facebook Tabs
Create useful and helpful tabs to make your followers experience better. As I said at the beginning – now you might not need a website if you have a professionally managed profile.
Take a look at these tabs that different brands created for their followers:
Trilogy, a natural skin care brand let the fans purchase their goods directly on Facebook.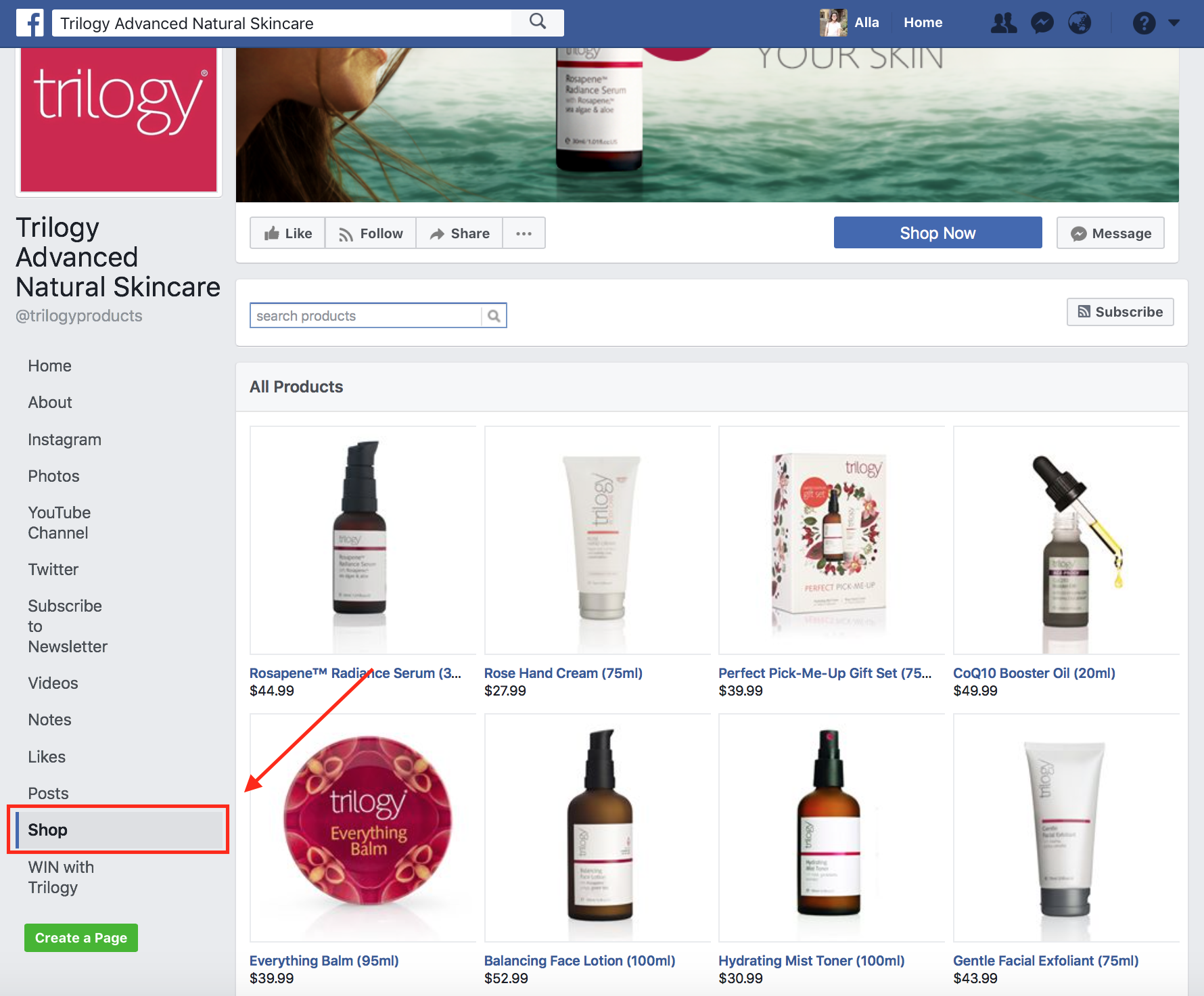 Huntington Beach Homes & Happenings makes it twice as easy for their followers to find their dream home on their Facebook business page.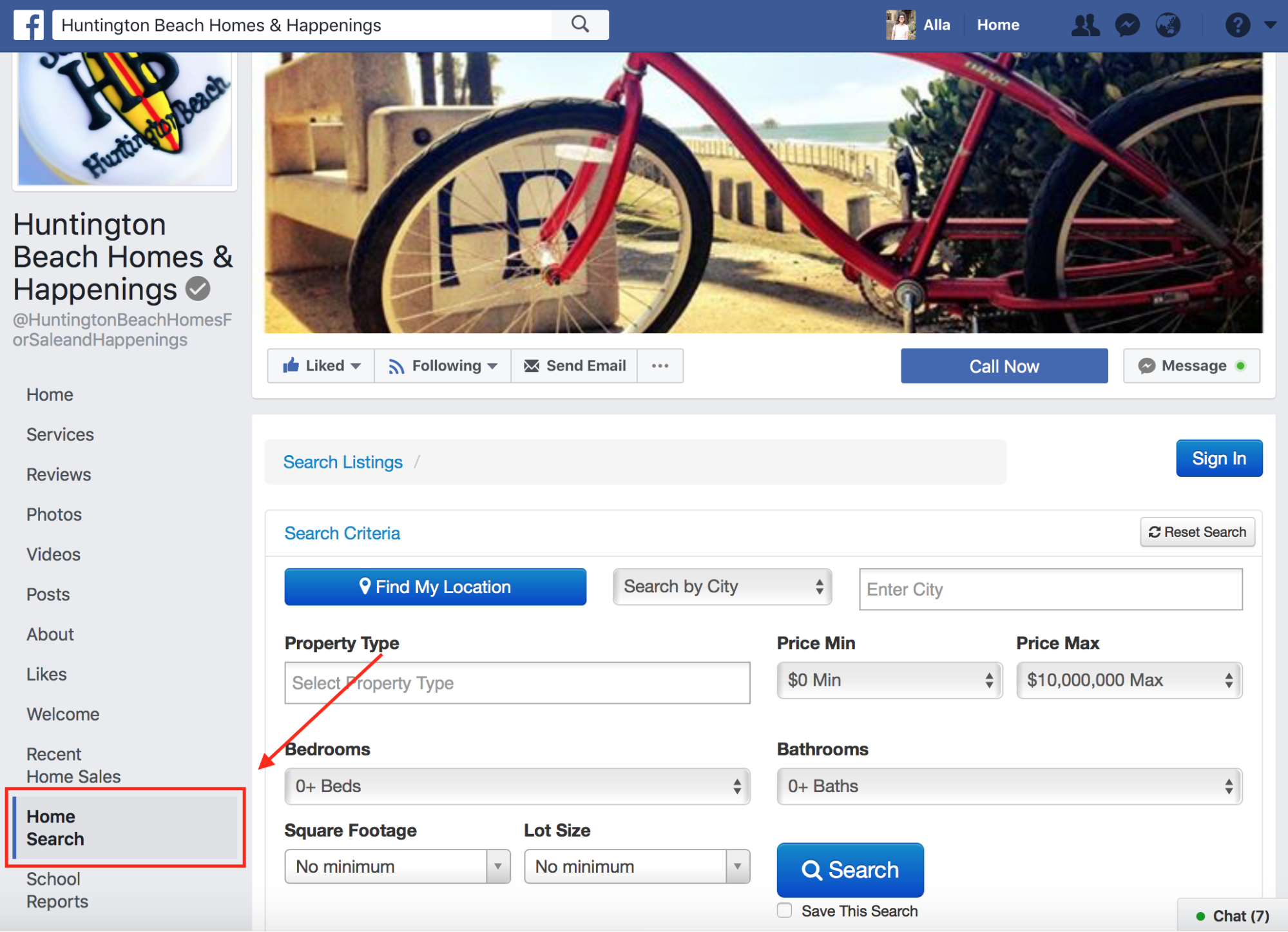 Starbucks let their fans search for jobs that the company offers directly on the page.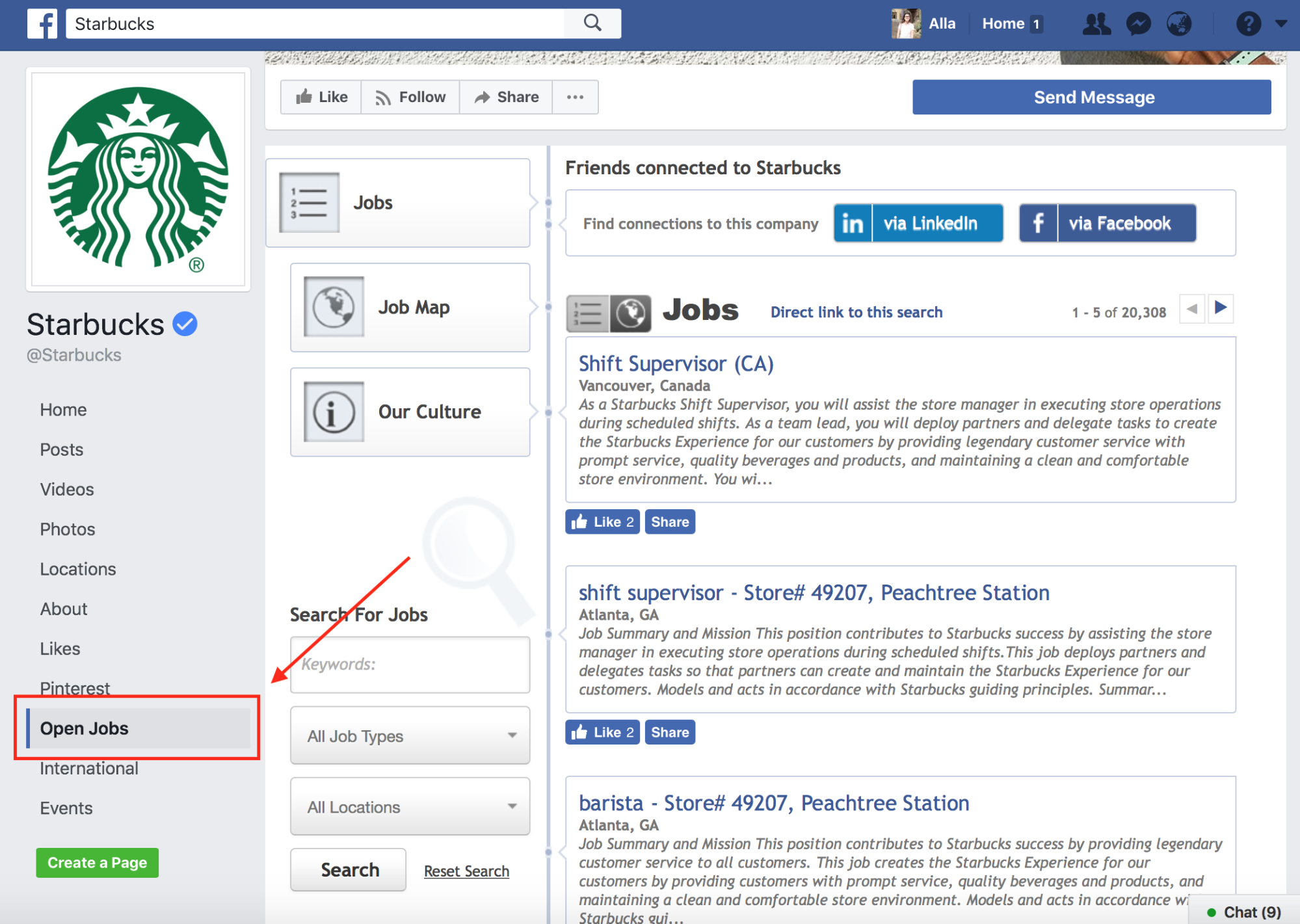 Which tabs to create depends on your brand type and needs. Think over what might be useful for your fans and followers and start testing.
Content Plan
A well balanced content plan should look like this: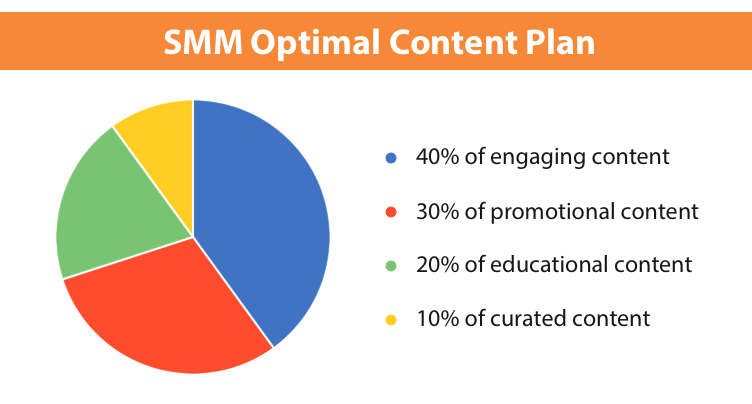 40 % Engaging Content
Engaging content should be the biggest part of your social media pie when you use your profile as a source to build relations with your clients. There is no value for them to see only your promotions. Turn your page into an inspirational profile and you will never be unfollowed.
Posts that constitute to engaging content are:
Quotes

Polls

Interesting facts

Q&As (question and answer)
Quotes
Quotes need to be visually stunning, well written and scheduled to reach their audience at exactly the right time. When done effectively, they evoke an emotional response and can go viral. To find appropriate quotes for your customers, think over their pain points. What goals do they have and who is inspirational to them – Ben Franklin or Marilyn Monroe?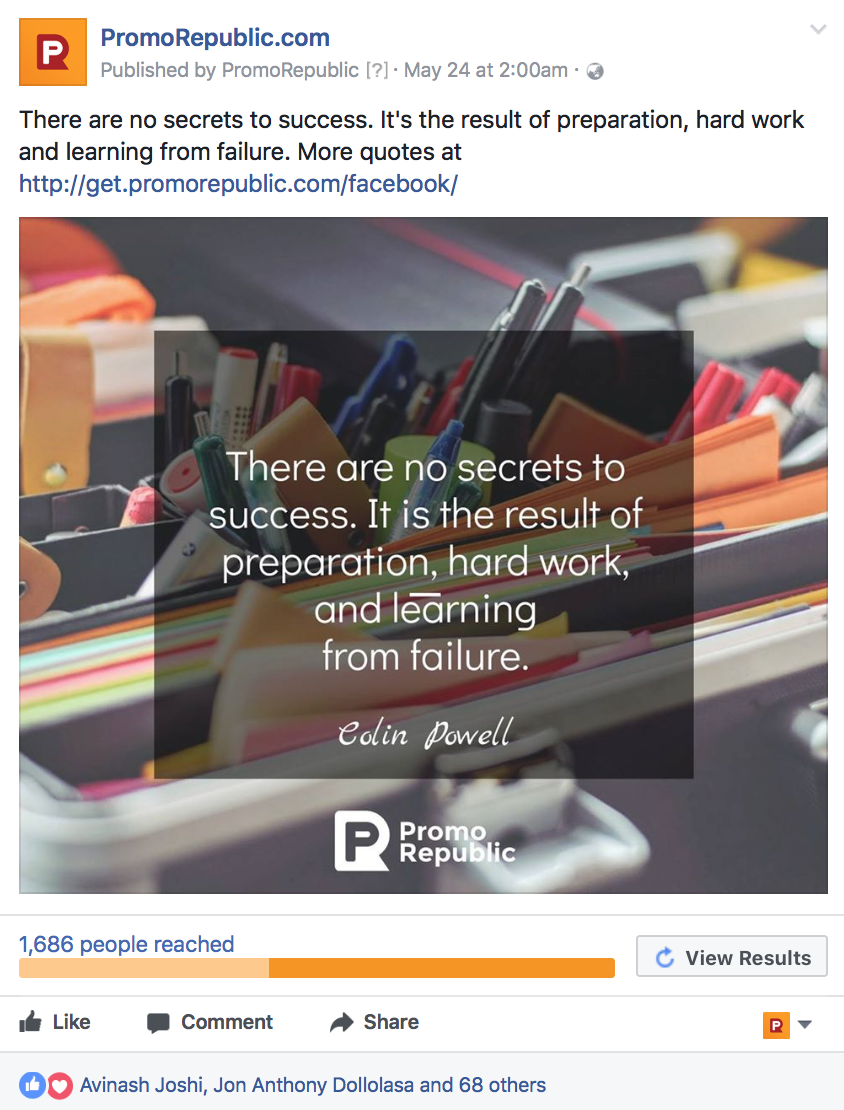 Find Your Quotes in Seconds
You don't need to spend hours searching for the content your audience will like. With PromoRepublic, you just write your keyword in a search bar and discover dozens of premade templates relevant to your business.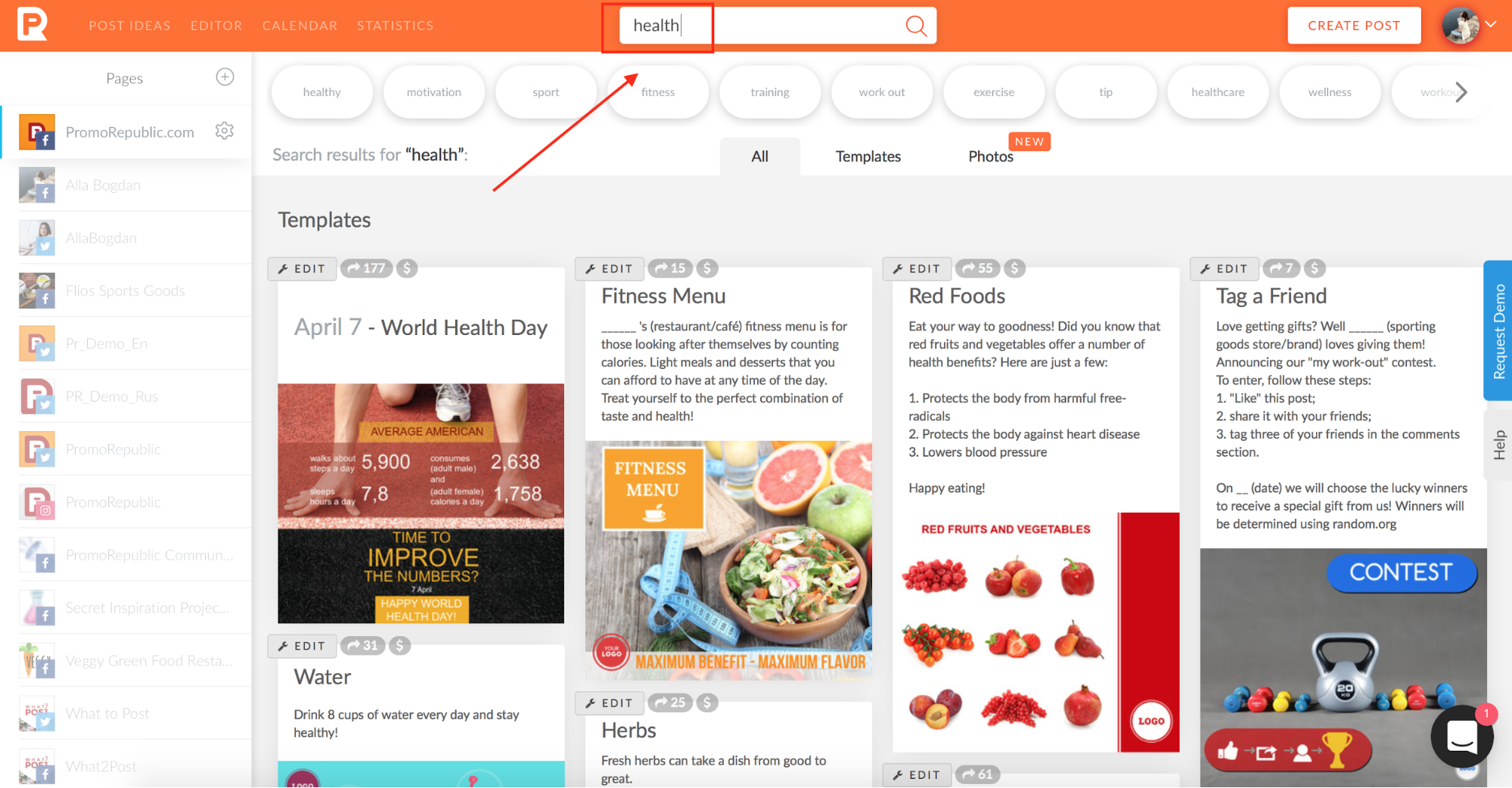 30% Promotional Content
This time I want to talk about your brand face, not about discounts or special offers. You can learn more about promotions here. Have you noticed that successful brand associate with faces? Facebook, Apple, for example? Mark Zuckerberg, Steve Jobs…You get the point.
Show Them Your Face
Get closer to your customer and share with him the faces of your team.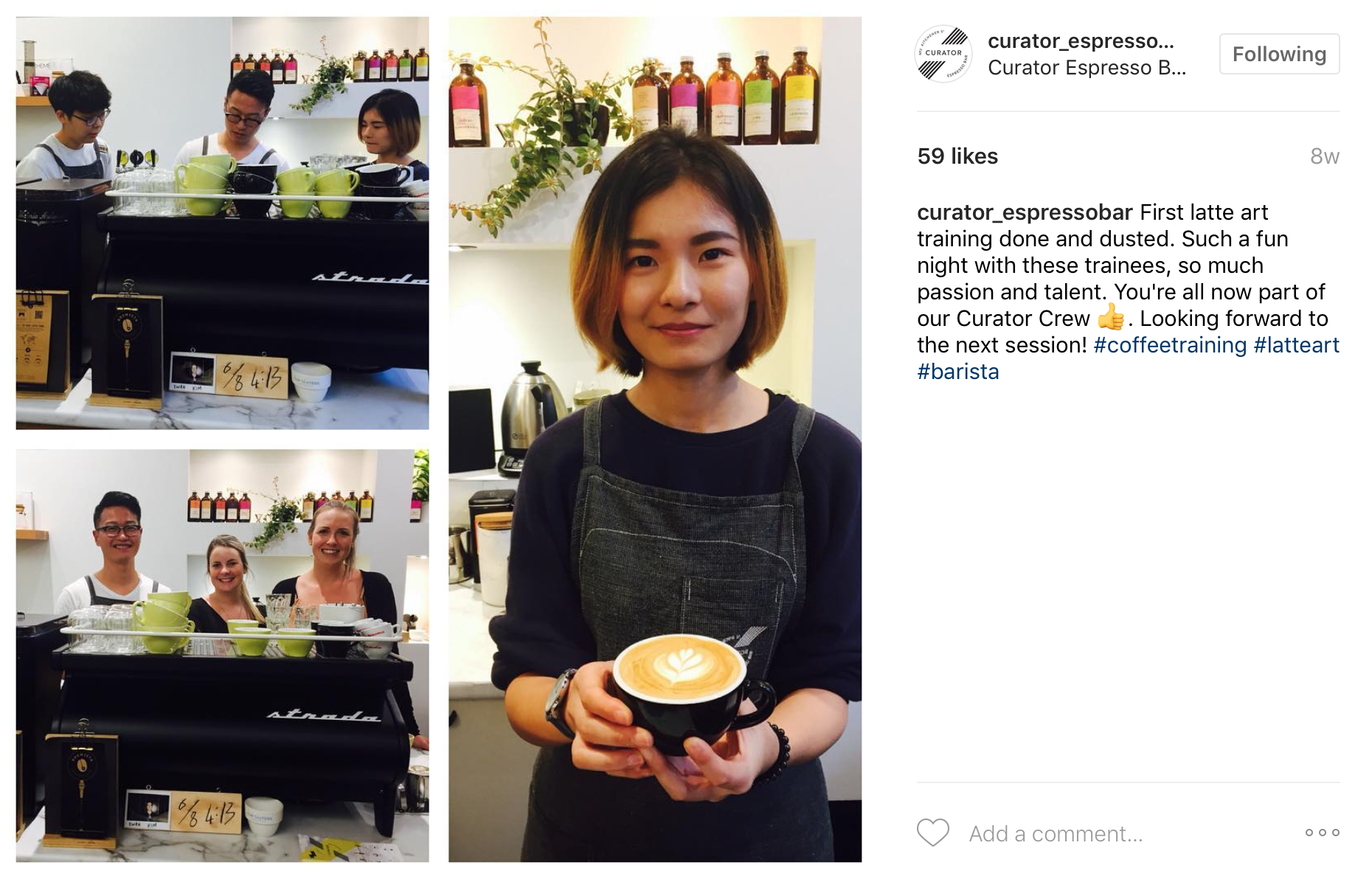 Never forget about your clients. Share photos of them with your goods or at your business – it's a great user generated content (UGC) absolutely for free.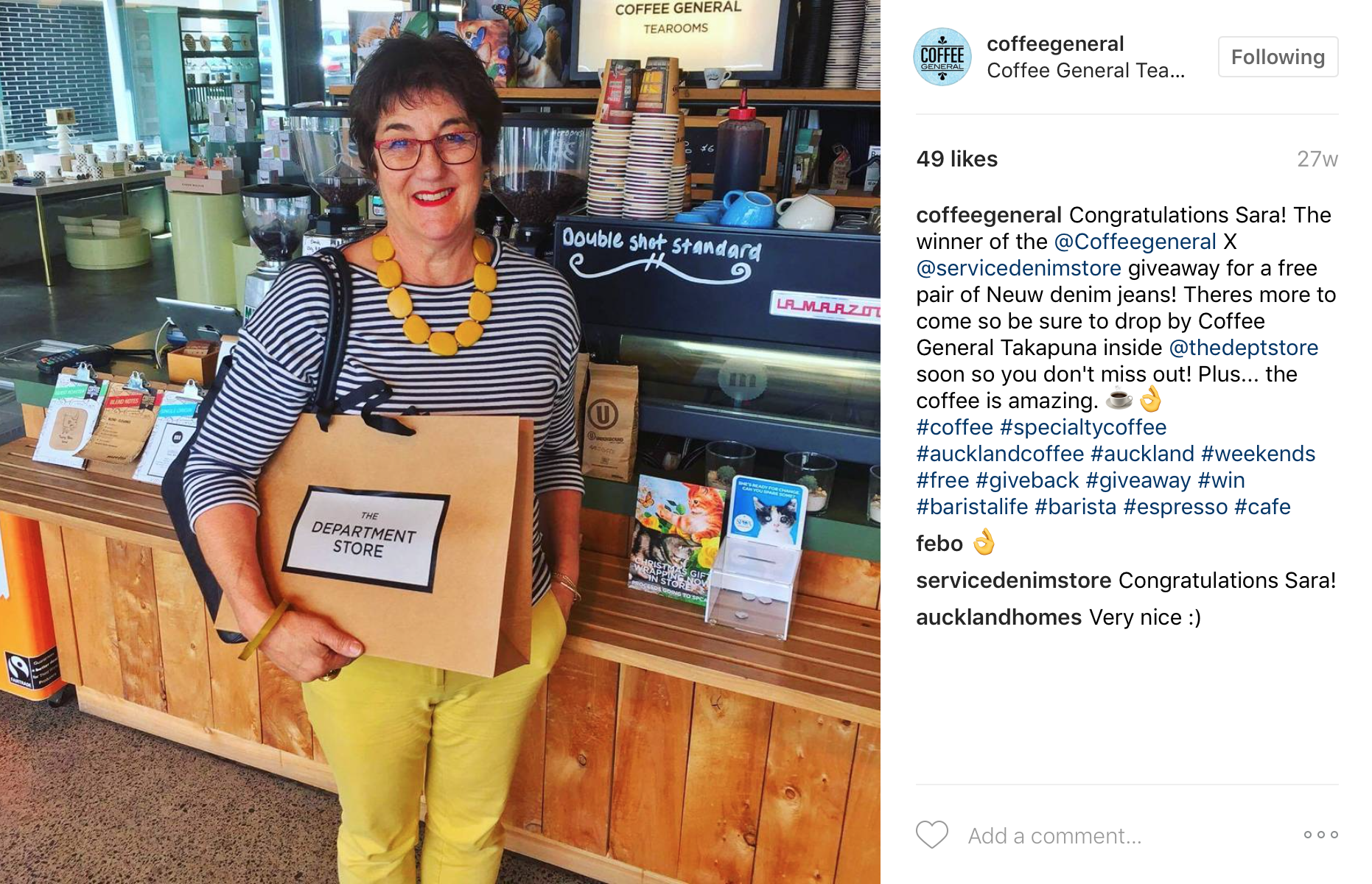 20% Educational Content
Think of what your followers are interested in. What they want to learn? If you are a real estate agent for example, you can educate about:
Real Estate trends 2017

How to choose the right real estate agent

Insurance TIPS for new homeowners

Home renovation TIPS

Furniture trends
Again, if you use PromoRepublic, all the posts above are already created for you. Choose the one you need and customize it with your logo.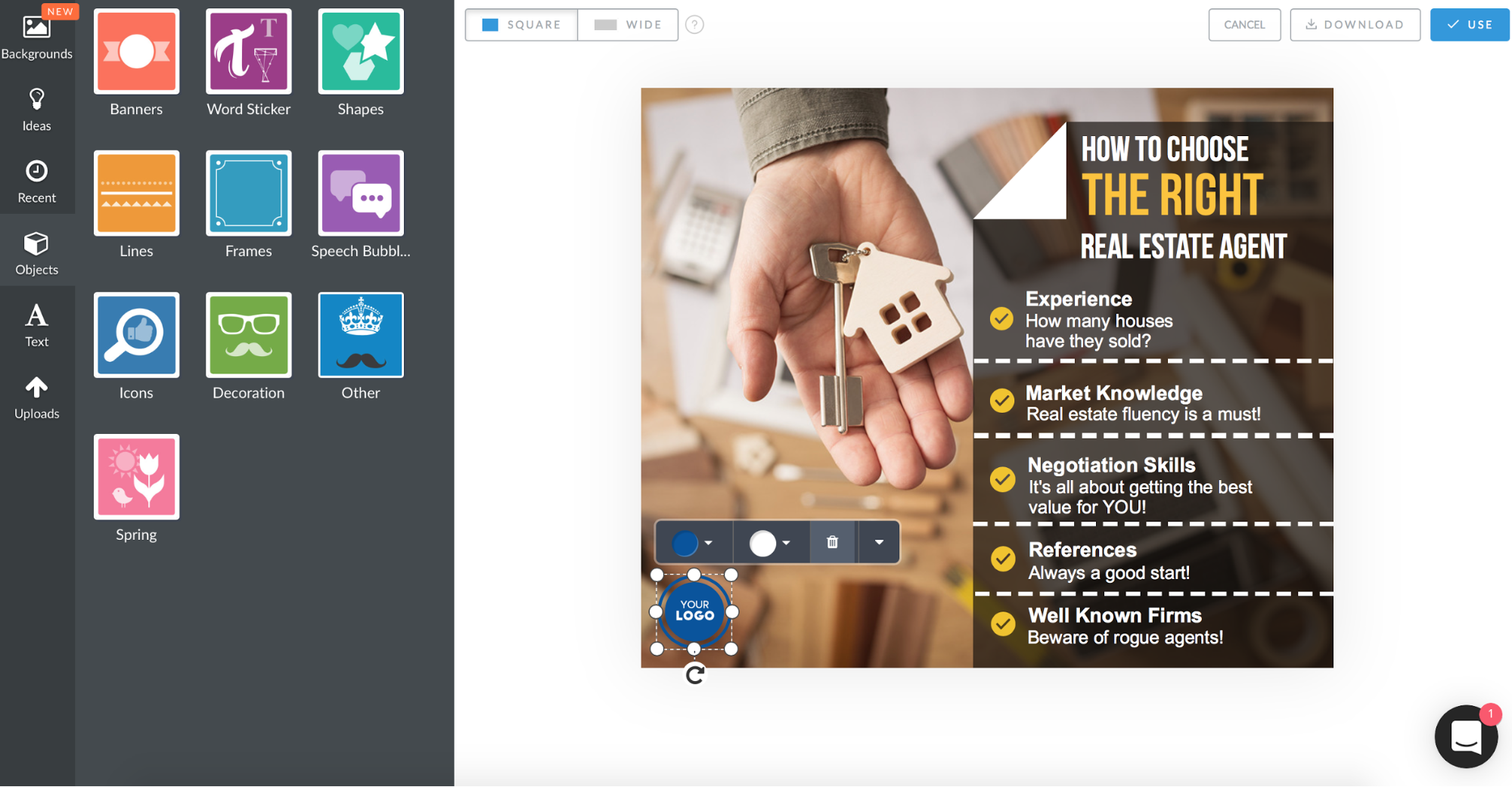 10% Curated Content
Don't blindly share someone else's posts. Follow pages connected to your industry and see what posts your fans may like: blog posts, special offers etc.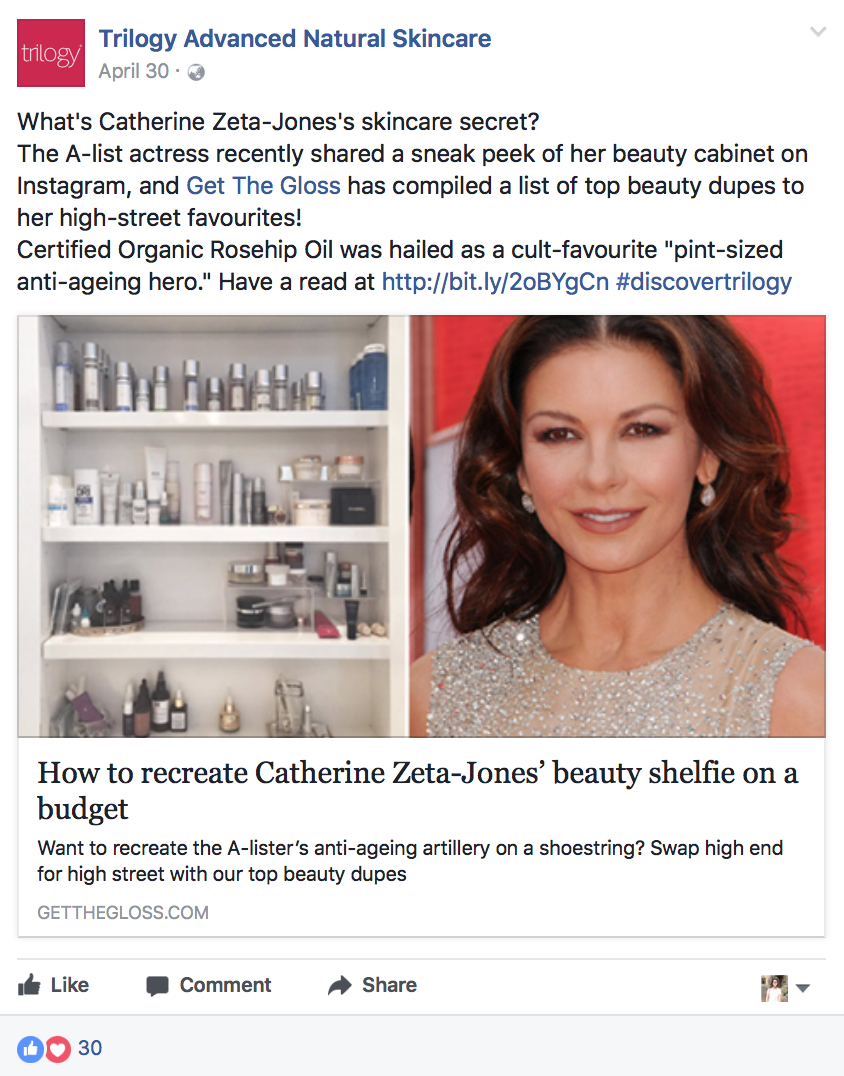 Trilogy shared Catherine Zeta-Jones's beauty secrets as they understand that their fans are interested in beauty, skin care are predominantly women-centric.
Share at The Right Time
Now you know what to post and where get the content for your business page. The next question – when to post. You don't need to use social media tools or rely on suggestions. All you need is to use the Facebook Insights menu and see when your fans and followers are most active and when your posts will be just lost.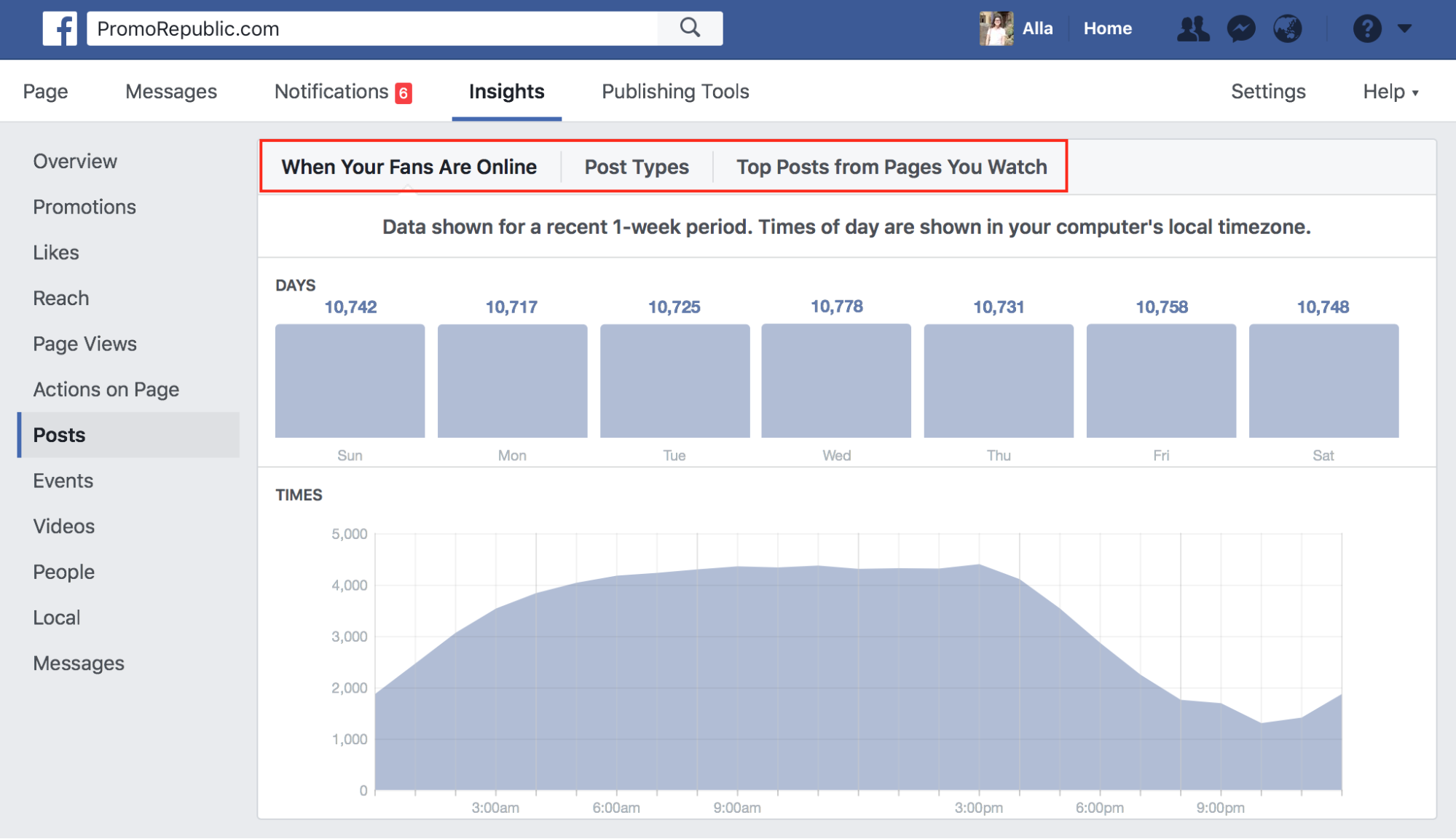 Are you ready? Start promoting your small business on Facebook today!