The truth is that most small business owners don't have a lot of time to sit down and create visuals for promotional posts. Whether you are an entrepreneur, artisan or coach, you need your customers to notice your promotions. So the task is to make your promotional photo both eye-catching and engaging.
Now with the new photo application, developed by PromoRepublic; you can enhance photos with stickers hand-selected for your business. The library is constantly growing, but for now we offer basic promotional discounts, deals etc.
Prioritize Real Photos for Promotional Posts
Scrolling through your newsfeed these days is uneventful to say the least. Every photo looks the same. That's because most Facebook Ads are images taken from photo stock websites. Your customers are so used to seeing the same photos day in and day out that nothing catches their eye.
So how can you make your product/service stand out in the monotony? It's really simple – SHOW them by featuring your own products instead of generic ones! It's like posting curated content. The only thing you accomplish is driving traffic to someone else's website or social page. Sure, it fills the gap in your content calendar, but it takes up a whole lot of space without offering the engagement value you need.
Get Your Stickers
Let me introduce you to PromoRepublic's stickers that will inspire you to be creative and allow you to enhance your promotional photos on the fly. Find a photo of your product/service in your library or be spontaneous and take a pic on the spot. You can instantly add a sticker to it.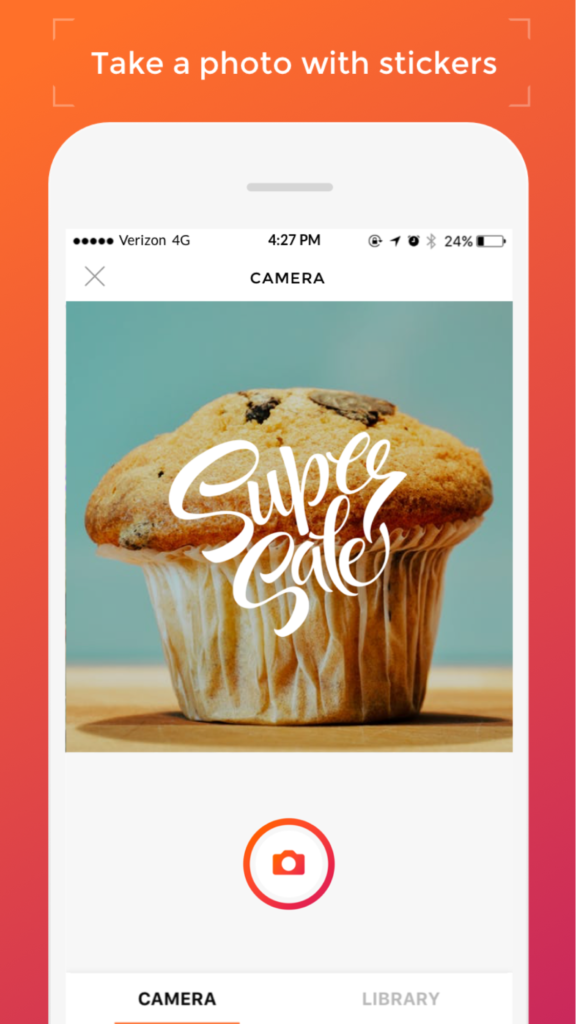 All the stickers are vector-based texts and shapes that you can drag right into your own designs.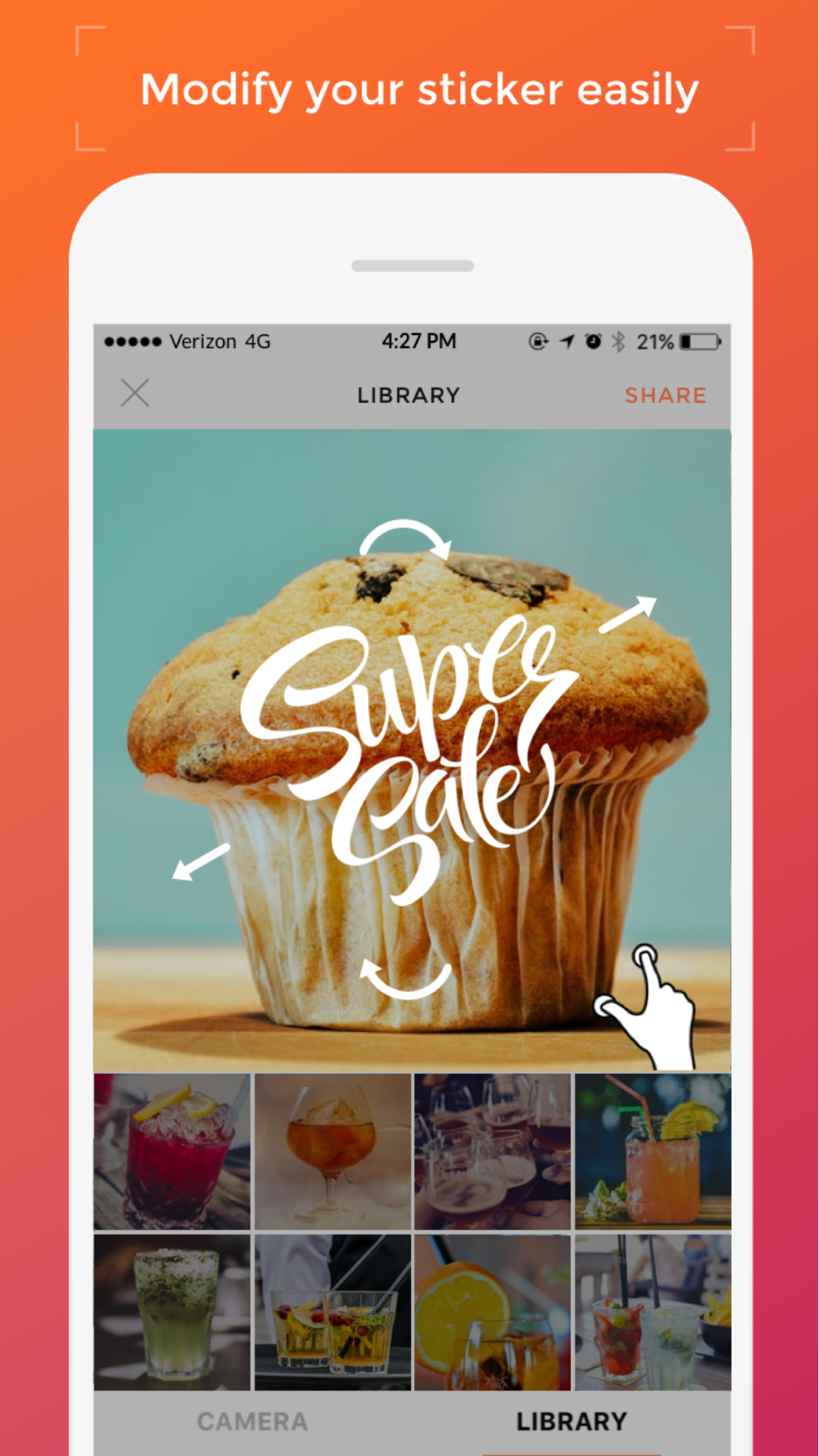 You can post your enhanced photos on your Facebook, Instagram, Twitter, and Pinterest pages.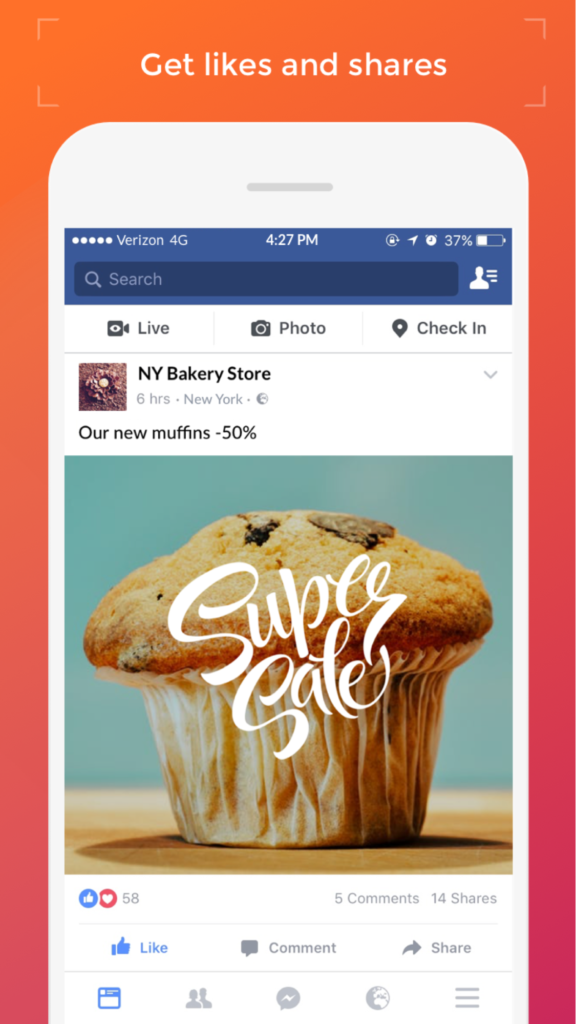 To publish your photo on the Facebook business page, tap "Share" and then "Save Image".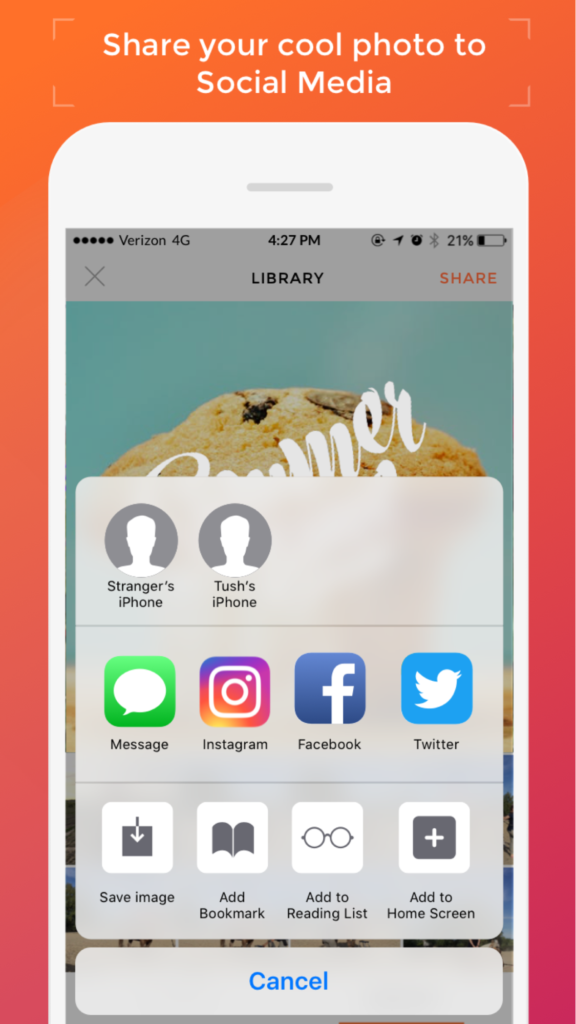 Now you are free to create posts with your "Sticker" visuals. All the stickers are free to download.
New App Updates – Simple & Clear
All PromoRepublic wants is to meet all your Social Media needs. Here are some future updates we know you will love:
Stunning Sticker Styles
Everyday, a new sticker style. That's right! And soon you will discover new categories. We are expanding our collection from promotional to engaging stickers.
Business Crafted Categories
As a bonus, we are creating tailor-made stickers for your business. Every industry gets its own stickers! We are making it easy for you to find just the right ones.
Advanced Editing Features
Our goal is to make the Graphics Editor simple and easy to use. We are adding tons of Graphic tools – our next app release is sure to make you feel like Picasso!
Extend Trends Library
We are always working hard to keep your business on top of the latest news and trends. We know how important it is to keep your followers engaged at all times. We're adding a Special Events section – be sure to check out our ready-made templates!
New Stickers Every Day
Everyday we update our sticker collection so feel free to use as many as you want! We'll get you "stuck" on our stickers soon enough!
If you've already used InstaRepublic application to post on Instagram, just update the application to reveal the stickers or download it on iTunes.