How Four Freelancers Became Hugely Successful And How You Can Too
Think about your morning commute. The hordes descend on Starbucks for their morning coffee, always at the exact same instant you arrive. Public transit, with you crushed between two large fur coats. Sitting motionless behind a desk, 9-to-5. You hate all of that, right?
What if you no longer had to experience that drudgery? (And no, I'm not suggesting you to quit your job. Extremes aren't good.) The best option is often square in the middle. It's called Freelancing.
Some people think freelancers are the happiest people alive. The freelance life means you have the freedom to actually (believe it or not) enjoy your work on your terms, when you want to do said work. The key word in "freelance" is its root "free," got it?
To learn more about this awesome lifestyle (if you don't think it's awesome, then you're clearly just a jealous office troll), we interviewed six top freelancers. We asked them each the same three questions, which helped us understand what makes them successful. They also taught us that there are no limits to perfection.
Why did you choose freelancing as a career?
What set of tools do you use as a professional?
Can you give beginners one piece of advice?
These guys know for sure how to stay self motivated working as a freelancer. So let's go see what they have to say.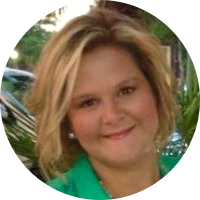 Laura Johnston, our first interviewee, is a Digital and Integrated Marketing Strategist who recently started her own agency. Laura began freelancing because she always wanted flexibility with her career. In order to achieve her ultimate goal of starting a marketing firm, she realized she needed to gain some ol' fashioned firsthand experience in a variety of positions.
"With freelancing I'm constantly putting myself out there to get more business, which is uncomfortable for me right now," she says. "I'm working directly with my clients, and I'm executing the work while trying to run the business." This gives Laura skills on multiple levels, while keeping the freedom and flexibility to determine her own hours and travel at her leisure.
First, Laura used freelance time tracking software to better determine which tasks and clients she spent her weekdays dealing with. The picture she was able to see of her day-to-day work activity enabled her to see where more demanding clients were taking up too much of her time for too little pay, and which low-maintenance clients — especially those who paid better — were a better investment for her. Her system became even more important as she moved from working per-hour to asking for a salary instead.
By the way, Laura uses the following apps for freelancers: Harvest for time tracking, Basecamp for projects, tasks, and multi-client tracking, Quickbooks Online for her accounting and Microsoft Office 365 for document creation and editing. In addition, she highly recommends "The Marketing Agency Blueprint," a book by Paul Roetzer. "I use it as a reference almost every day when reflecting on how I intend to run my business."
For beginner freelancers, Laura's advice is to remember that businesses are not built overnight. All freelancers have to remember the goal is to run a functional business. It's easy to lose sight of financial and growth goals, she says, but adds that flexibility is your biggest advantage. "Use it to spend more time with people you love," she tells us.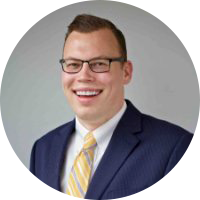 Nolan Andersky is the Senior Social Media Strategist at Moen Incorporated. Nolan's freelance social media projects allows him to explore work with different people and businesses. It's also a great way to harness new skills and be at the forefront of industry trends.
Nolan utilizes all social media platforms. He uses HootSuite to schedule, post and track content and Evernote to keep track of every project. Each native platform also offers a strong arsenal of metrics reporting.
Nolan wants to remind beginners that things can get rough out there but to not give up because building credentials and a project base is a time consuming effort. (It may even be tempting to go back to that boring office job – but maybe not that tempting.) Be willing to learn from clients, he says, as well as other professionals in your field. He adds: "Read a lot. It takes time to be a subject matter expert."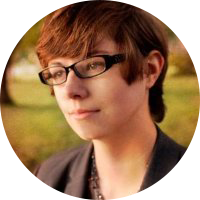 Our next "guest," Taylor M. Ford, is the Digital Media Coordinator of the Kansas City Repertory Theatre. Taylor chose freelancing because it allowed her to explore a variety of industries and topics without having to hop from job to job. Additionally, being a military spouse, mother of a toddler, student, and keeper of many pets, she needed the flexibility that freelancing affords her.
Taylor uses Trello to keep track of her various clients and to-do lists. Secondly, she keeps a set of whitesheets and various blog posts about industry best practices and quick reference guides to keep fresh and stay in sight of her goals.
Even those who have an established freelancing career should never stop learning. She tells us: "If you have a tough job or a difficult client, you can still find a lesson in that negative experience. You can grow as a freelancer that way. Also, know your worth and never undersell yourself."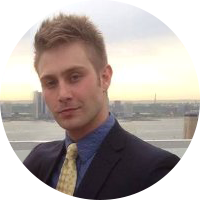 Zachary Troyer, Vice President at Hexagon Advisors, spent the better part of his career working for large corporations and startups. He saw how much money he made but knew his own business would be much more rewarding. He likes being able to travel throughout the world, while still being able to take his home office with him – thanks to his trusty laptop. He makes his own hours, which means his success is tied to business development, networking, and how intelligently he approaches each project.
Zachary's toolset varies depending on the job he's engaged in. For marketing, he really likes Google's product suite; same for HootSuite and its social media management (SMM) capabilities. He often finds himself using SEM Rush to measure digital traffic, CRM software like SalesForce or ZOHO (depending on client preference) for sales operations, RingCentral for integrating a cloud-based telephone system (although cloud-based dialers like Five9 have yielded tremendous results for him).
Zachary is dedicated to the idea that hard work, long hours, and an intelligent approach to acquiring, maintaining, and scaling any business is what makes successful people. Freelancers should know that their success is solely reliant upon oneself. "Your quality of work and results are essentially your meal ticket to future growth," Troyer says. "So make sure it is high-quality, even if it means putting in a lot more hours than you anticipated."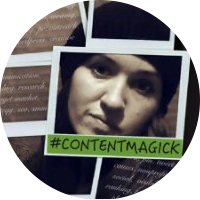 Ashley Kimler is a Content Magician, Marketing Writer, and the author of a children's book, Luz's Paintbrush: How You Created the World. This marketing rock star chose freelance for the work flexibility. She's employed by clients all over the world, and gets to go in deep on projects ranging from ad campaigns for event apps to permaculture internships in India. She is continuously learning about the communications field and helping others with her expertise; sometimes while simultaneously juggling family time.
Ashley uses so many professional tools, it would take a three dozen more blog posts to cover them all. Here are a few highlights:
Google Docs – the tool she uses for writing projects
CoSchedule Headline Generator – helps to generate blog and article headlines
StayFocusd – a productivity app that helps to limit the time spent on distracting websites so you can keep your focus on your work
UpWork – 99% of clients Ashley acquires on this platform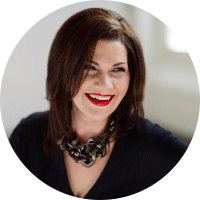 Kiki L'Italien, Social Media Strategist, Integrated Marketing CMO, and Social Media Speaker,
told us that freelancing found her. She wanted to test her ability to manage her own projects and client base after working with both an amazing technology consultancy and a corporate software firm. Kiki was only planning on trying the freelance life for a few months, but started loving her projects and workflow more and more, and realized one day that she had stopped looking for a new fulltime job. When an acquaintance straight-up offered Kiki an excellent new gig, and Kiki turned it down, that's when she knew she was freelancing for good.
Health, family, and spirituality (which occupies her early hours each day) are Kiki's priorities. Furthermore, she has a regular work routine, starting when she opens Evernote to peruse her checklist for the day, followed by opening her mailbox and calendar. Among her most cherished apps are:
OfficeTime – for time tracking
MileIQ – for tracking her business travel mileage
Kiki also lists each month of the year on a whiteboard, serving as a visual reminder of her current clients and leads, as well as noting any confirmed speaking engagements.
Given her successful social media freelancer's experience, Kiki recommends that beginners not get hung up on silly formalities like customized business cards. Instead, she says, they should focus on going above and beyond on their first few projects. Developing relationships with clients is always more important than, say, building your fancypants personal website.
Robert Benchley, famed humorist and actor, once said: "The freelance writer is a man who is paid per piece or per word or perhaps." (Get it? Keep track of your invoices and make sure you get paid on time!) Indeed, a freelancer's job is not relaxing – you should prepare to cope with problems that you haven't prepared for. Nevertheless, hard struggle, together with a little bit of luck, will definitely pay off in the end.