With big holidays like Thanksgiving, Black Friday and Christmas on the horizon, it might be time to start boosting your social presence. The way to do that is to post relevant, timely information that is visually stimulating. AND, one of the best ways to find timely information is to use what's already out there. Holidays and observances are great ways to connect to your social audience in ways that make them want to share and interact with your posts. But with the big ones coming up in November and December, what can you post in October that will rev up your social audience for the winter?
PromoRepublic team knows more then everything about Holiday Marketing. We created thousands of contextual posts based on trends and special events for our users. I've gathered best October holidays templates from our library, so you could see possible post ideas for upcoming Holidays.
International Music Day – October 1
In 1975, famed violinist and conductor Yehudi Menuhin founded International Music Day to encourage the enjoyment and patronage of music in all cultures. No matter what type of industry you're promoting, music is a great way to connect with your social audience. You can post a visual image encouraging people to comment with their favorite song or type of music:
Share this post automatically on your social media accounts with PromoRepublic
Or you could prompt people to guess a song based on the lyrics, post a video and ask people to name the band, or any other combination of questions and visual presentation that allows your fans and followers to enjoy and interact with your post.
World Smile Day – October 2
The guy that created the iconic smiley face in 1963? His name was Harvey Ball. His iconic yellow friendly face spawned the idea of World Smile Day, which started in 1999. After Ball's death in 2001, the day continued to evolve, and today it is a day to make at least one person smile. Why not inspire your audience with the story of World Smile Day?
Share this post automatically on your social media accounts with PromoRepublic
Or post a series of images that are intended to make people smile. This is where storytelling can really come in handy. Share stories that will make people smile, or encourage them to post images or stories that make them smile. Fostering an environment where users can share heartwarming stories is a good way to build goodwill (not to mention a ton of engagement) among your readers.
Thanksgiving (Canada) – October 10
Canadian Thanksgiving, celebrated the second Monday in October, is a national day of Thanksgiving that is celebrated with pretty much the same food as American Thanksgiving – turkey and all the fixings – and with one of the same pastimes – football.
If you have a social audience in Canada, you must post about Thanksgiving. It would be rude not to. You can check by looking at your social insights and demographics. If you don't, why not get some Canadian social visitors? Create a Canadian Thanksgiving focused post and boost it to a region of Canada.
Share this post automatically on your social media accounts with PromoRepublic
Plus, your US audience, as well as audiences from other countries, might like to learn about Thanksgiving in Canada. There's no bad time to educate your fans and followers.
Boss's Day – October 17
Way back in 1958, a lady named Patricia Bays Haroski registered this holiday with the US Chamber of Commerce. She chose October 16 because it was her dad's birthday. She actually worked for her dad at State Farm Insurance Company, so she had particular reason to like her boss. In 1962, the Governor of Illinois proclaimed October 16th as Boss's Day, though it is still officially an "unofficial" holiday.
It is a great opportunity, however, for a social media post in October. Not only can you create an image that people can share with a #nationalbossday hashtag, you have the ability to remind people of a day they can potentially score points with their boss. Helping people remember unofficially holidays that promote a good work environment is a good way to provide value to your readers.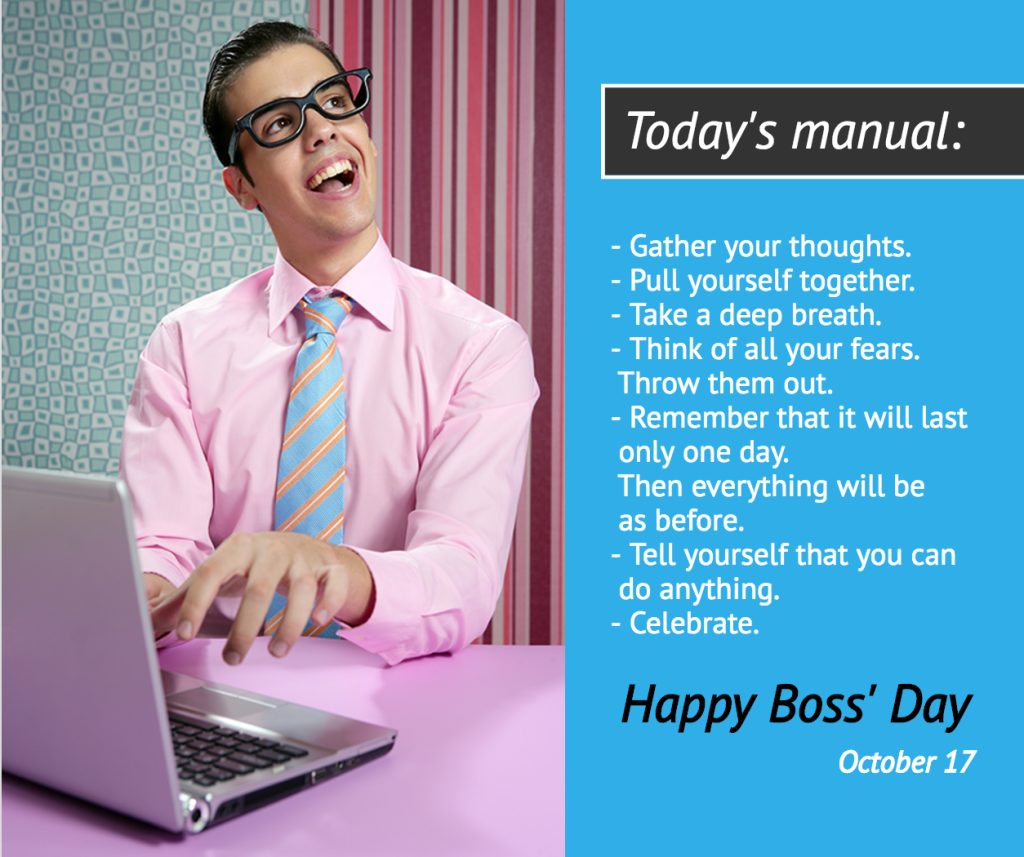 Share this post automatically on your social media accounts with PromoRepublic
So, if you don't have the time or budget to send your boss an Edible Arrangement (the unofficial Boss's Day gift in every company I've ever worked for), tag him or her in a social post (provided you're friends with your boss on social media), or help your clients create a shareable post for their fans and followers. This is a chance to connect on a touchpoint that almost every industry faces – interpersonal relations.
National American Beer Day – October 27
Beer drinking is one of the great American pastimes. And, with craft breweries cropping up in practically every town in the US, National American Beer Day is no longer a day to celebrate Budweiser exclusively. In fact, some of your clients (like mine) might be these new craft breweries and they would DEFINITELY be a little upset if you missed this important (to them) holiday.
Share this post automatically on your social media accounts with PromoRepublic
Now, to clarify, nobody really knows who started National American Beer Day. I don't know that Hallmark is planning cards for it any time soon. However, it's nationally observed on social media with the hashtag #americanbeerday and people like to use it as an excuse to drink beer. Always encourage your social audience to drink responsibly, but definitely post on this holiday if the industry you're supporting is appropriate. In other words, if you're marketing for a daycare, this might not be your holiday. Or, if you want to put a spin on it and say that once parents are home and the kids are in bed, it's time to enjoy a frosty, refreshing American lager, go for it. #DaddysDrink
Halloween – October 31
People seem to think they shouldn't post to social media on Halloween. Nonsense! Halloween is one of the most holidays we've got. Why not post a simple greeting, or encourage readers to share costume pictures, yard decorations, or other Halloweeny pictures?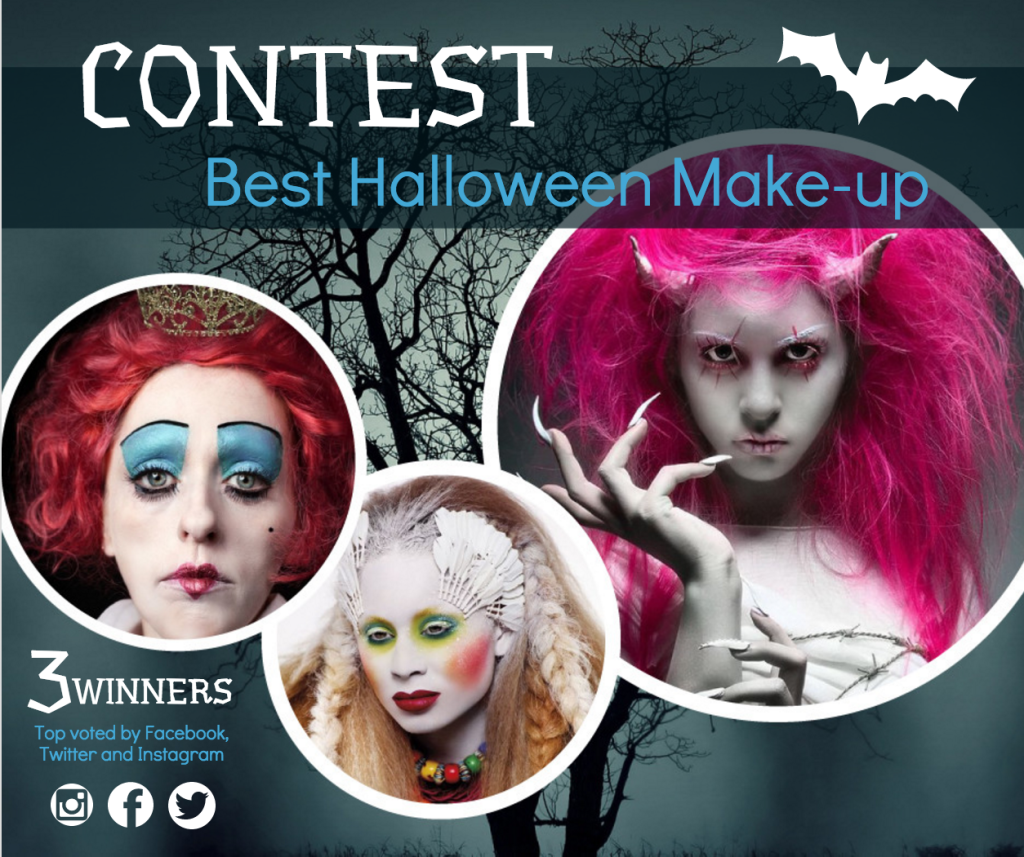 Share this post automatically on your social media accounts with PromoRepublic
Another great option for a Halloween post is a contest. This is especially effective on Facebook. For some reason, Facebook users tend to participate in contests during the Halloween season pretty readily. You could post a recipe contest, a spooky story contest (but encourage users to keep it clean), a pumpkin carving challenge, or something similar. Or, post a survey, quiz or coupon code to incentivize fans and followers to click through your call to action.
As you can see, October has plenty of opportunities for powerful social media holiday posts that will engage readers and increase your reach.