It's a social media marketer's nightmare. You spend hours, weeks, even months carefully crafting a content calendar for social media only to find the content falls flat. Or, the right posts are updated at the wrong times. Or, there are problems getting approvals on the content you intend to share. All that work… with very little reward. Luckily, we have some tips to help you manage your social content marketing calendar that will get you on track and on the road to success. We have a webinar on this topic coming out soon, but this will tide you over until then.
A note. If you have a rock solid social plan in place, know your target audience, and have bangin' content that's ready to go, skip the first three points. If you're not 100% sure that you have those three things locked in, start at the beginning.
Figure Out What You Want From Social Media
Yep. Sounds easy, but you'd be surprised at how many social media marketers and businesses forget this step. Setting your social media goals is crucial – without goals you have no way to measure the success of a campaign. With no metrics, you can't adjust your social plan to have the best impact on your business.
When setting your goals, make sure they are specific. Of course, you want social media to help you increase brand awareness, gain more followers, and get more likes and shares. But those are very vague goals. Create specific, attainable goals for each channel. Instead of "I want to get more followers on Twitter," you want to set a goal like "I want to get 10 new followers per week by posting contests with great visual components."
Once you set your goals, you can start planning content soon. Not quite yet. You have to figure out what your existing audience responds best to, and what your target audience wants to see. Set goals that are SMART.
Specific, measurable, attainable, realistic and time-bound goals get you the results you want, because you take the time to figure out WHAT you want before you figure out HOW to get it.
Listen to Your Target Audience
Before you start planning any social content, you have to do a little social listening to find out what your target audience wants from the pages they like and follow. Take a look at what you've posted in the past, and how your existing audience responded to your content. Notice any trends? If your past posts have received a lot of likes and shares, great. If they haven't, it's time to take a look at your content and make some changes.
To find your target audience and learn what they are all about, you'll have to do some digging. Do a little competitor research and see what they are posting, and how their fans are reacting. You learn two important things by doing this. What to post, and who you are targeting. It's also important to research your ideal customer base and their online habits. It's no good to launch a huge Twitter campaign to a target audience that's actually on Facebook. Search for the audience you create content for!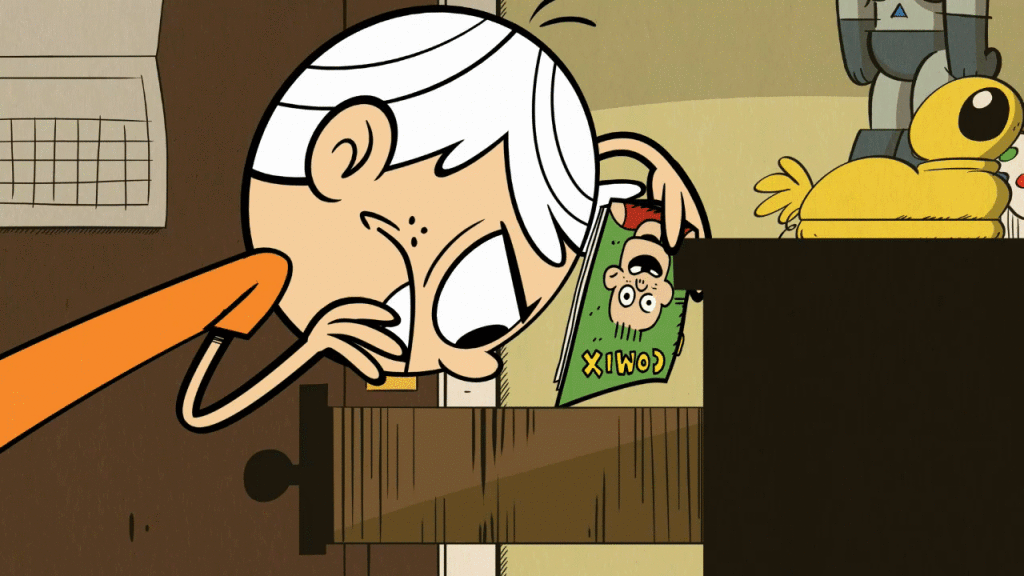 Use Facebook Ads Manager and Twitter Ads to hone in on your demographic and help drive traffic, and use the insights built into your social accounts to find out when people are online on the various social channels. Hashtags are also a great research tool.
Plan Your Content
Now that you've set your goals and figured out what your existing and potential audiences want to see out of your social accounts, it's time to plan your content. This is actually the hardest part of being a social media manager. Not only does your content have to align with your goals, it has to meet your audience's expectations, and that's no easy feat.
First of all, your content should be contextual – it should be the right content, delivered where your customers are, at the time they are there. Pay attention to the types of content your audience wants, but also surprise them with holidays they may not have heard of, event-driven posts that resonate with them according to their location, age, and other demographics you've uncovered in your social listening.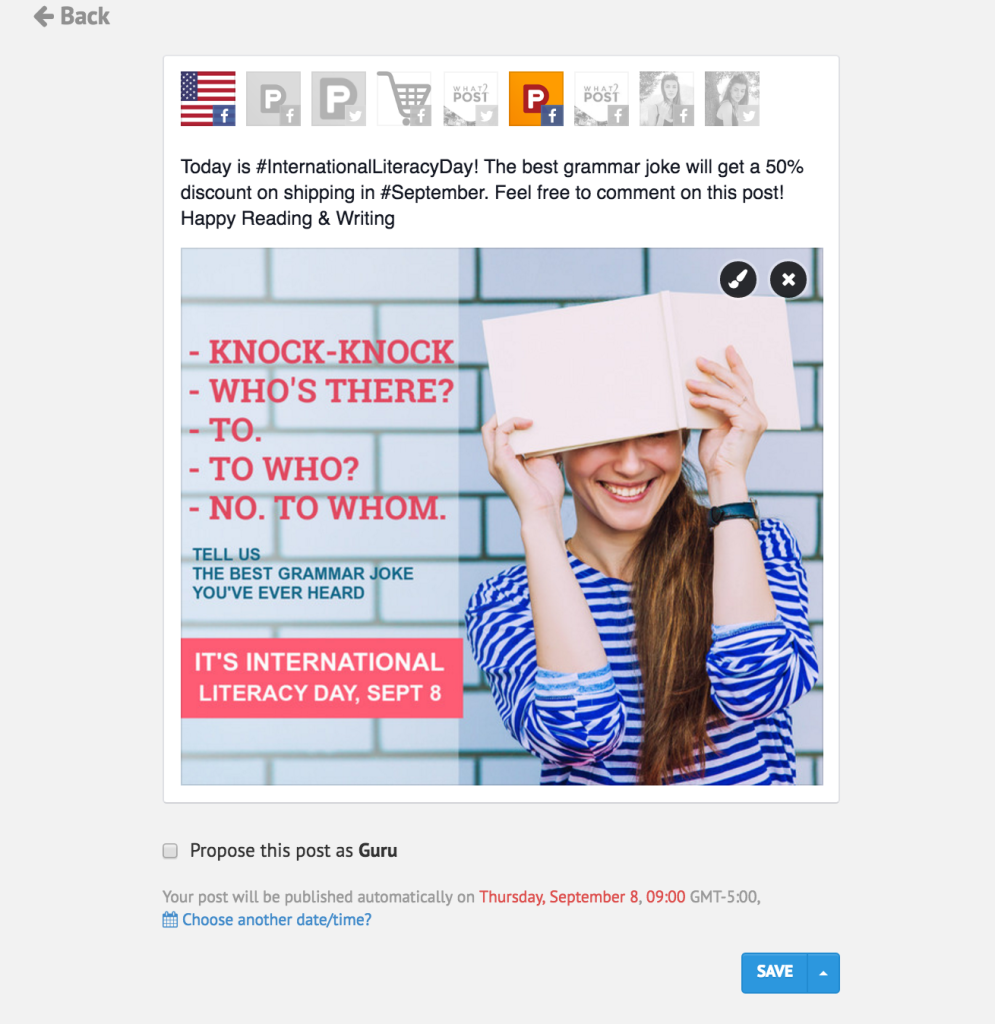 Next, your content has to stand out. People respond to visual posts exponentially more than plain text posts, so spend some time matching the theme and copy regarding your content to visuals that will grab some social attention. Hint – you could spend a bunch of money on a graphic designer, fancy stock images and copywriters. That'll get the job done. Or, you can use PromoRepublic's 1500+ template library of professionally designed posts and save yourself time and money.
Once you know what content you want to create, THEN you can add it to your content calendar. What have we learned so far? That a LOT of preparation goes into planning your content calendar. Before you have something worthwhile to manage, you have to do the work to know your direction.
Use ONE Tool To Rule Them All
Pardon the LOTR reference. We spend WAY too much time on the Internet. The easiest way to manage your social media content calendar is…to only have one social media content calendar. If you've never worked as a SoMe guru, you would think, "duh," right? But you have worked in social media. And you know that nine times out of ten, you and your clients are using multiple tools to do one important job.
That is what hurts your process most of all. If you're putting social post ideas into a document, sharing the document for people to approve, then putting it all into a posting tool, you're wasting time. Use one tool. It adds loads of productivity to your process and reduces confusing versioning issues. PromoRepublic offers a fantastic content calendar – and it comes with suggestions so that you can post even more awesome visual content every day. Your whole team can have access with a team plan so you can do approvals, edits, and post schedule changes all in the same place, and you can either post right from PromoRepublic, or integrate our calendar with your Buffer, Hootsuite or HubSpot account.
Always Keep Your Eyes Open
Don't miss opportunities to connect with your social audience. Stay on top of current events, holidays, trends, celebrity birthdays and other highly shareable content so that you can hit all the important touch points with your fans and followers. We write a "what to post on social accounts" blog post every week to give you ideas to add to your calendar to keep it fresh, relevant and lively.
Sure, you could slog through the day googling for things to post. Or, you could pay for an expensive tool to discover trends and events in order to find content ideas. We have an easier way, and you can try us out for free.
Start creating awesome social content for your easy-to-manage social calendar and watch the likes and shares come pouring in.