Every week, we tap into a new trend or holiday to keep your followers on their toes. This week is no different. With everyone still adjusting themselves to the new year, we're here to help – with easy eats and energy boosters! In 2017, more and more consumers are seeking VALUE in their content. That's what we've been doing since the beginning so keep on posting the good stuff!
WHAT'S ON TREND
FOOD FIXES EVERYTHING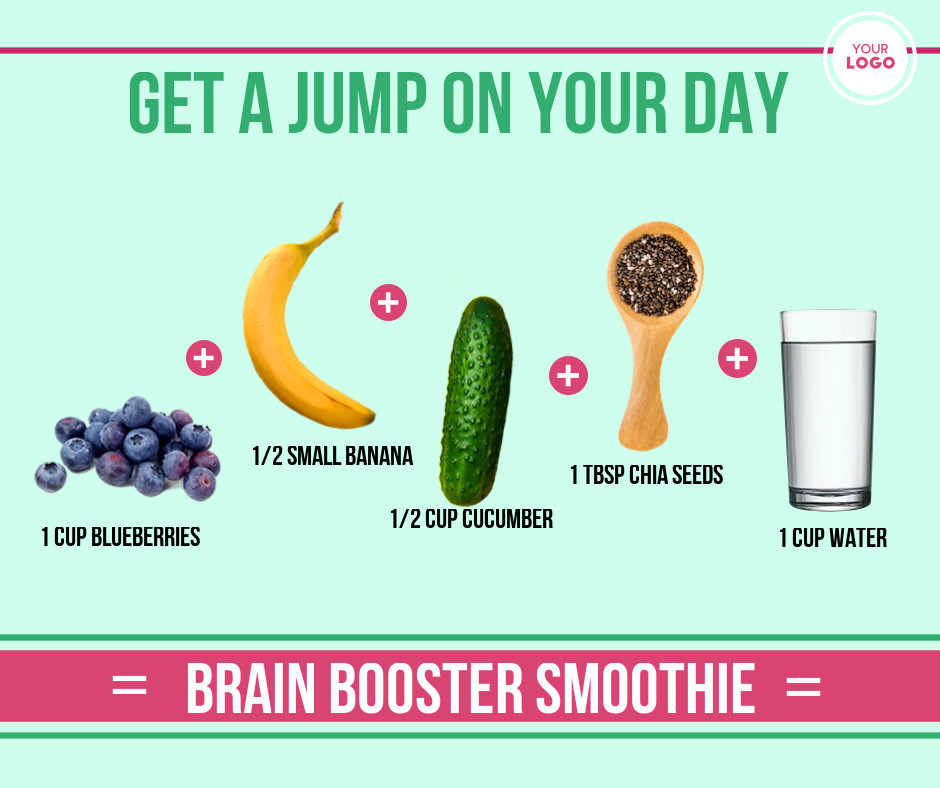 The trend for quick & easy is not going away anytime soon. Even if more and more people are seeking lighter workloads and more relaxed lifestyles. The reality is, most of us still don't want to be toiling in the kitchen for hours – in comes YOU to the rescue! Give them an extra 20 minutes to their day by sharing these easy eats. #EasyMeals #FoodFixes
FOOD FOR THOUGHT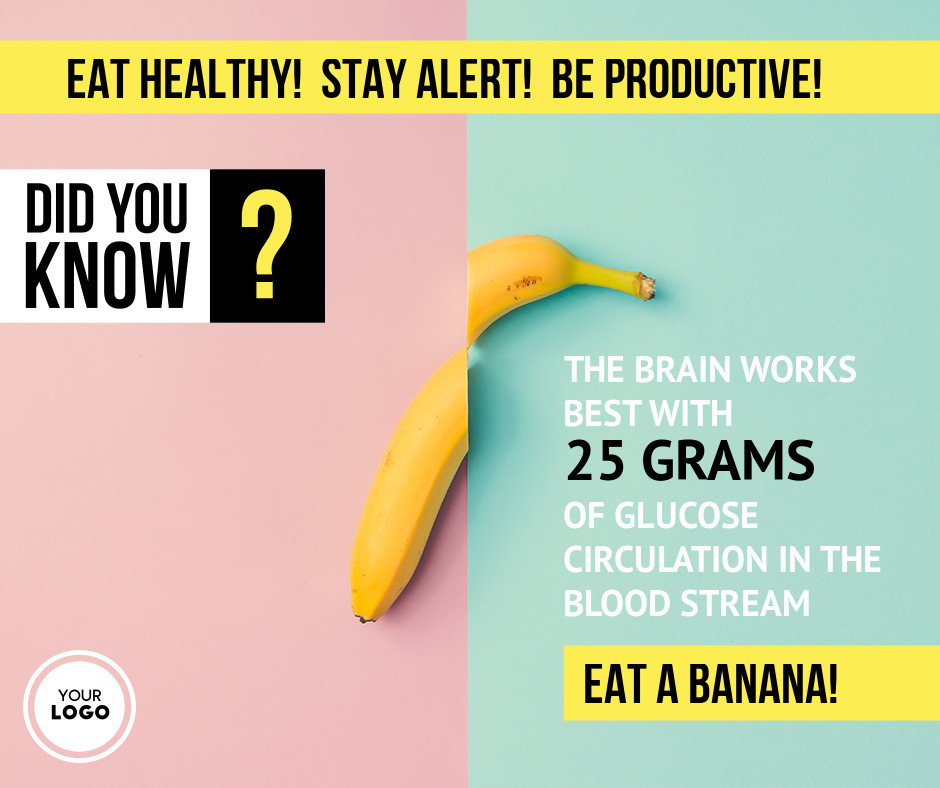 We all know that in order to be more productive at work or mentally alert in general, we need to eat well. This is what we are talking about when we say valuable content. Posts that can create positive results are worth the share! #FoodFacts #HealthyEats
UPLOAD YOUR DISH "A LA MODE"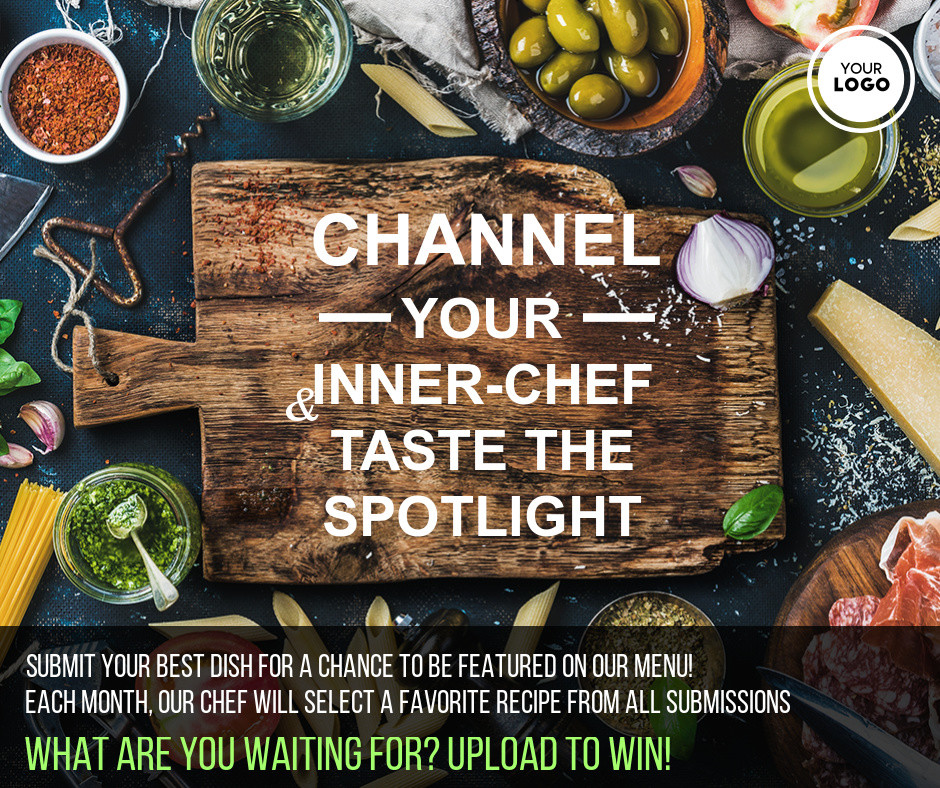 Everyone loves a contest and a chance to show off their cooking skills to the world. Let's be honest, most people on social media are there to be seen and heard. Give them the spotlight for the day by encouraging them to participate in promos and giveaways. #RecipesForSuccess #FavoriteDish
GOLDEN BITES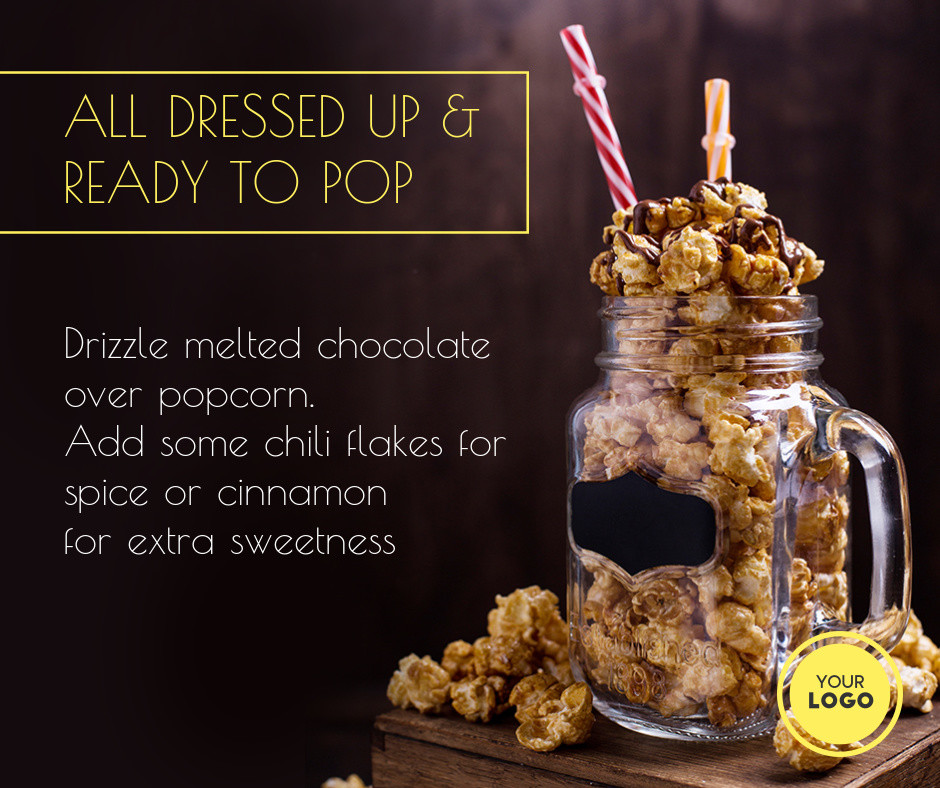 January & February are jam-packed with #AwardShows and most people watch these events live to get the scoop right away! Let's face it, the shows usually last hours so many will make it into party nights – a reason to gather with friends and movie-buffs. Fun bites during the night will keep them satiated and ready to win or lose! #AcademyAwards #SundanceFilmFestival #BAFTA #SAG
QUICKIES DO A BODY GOOD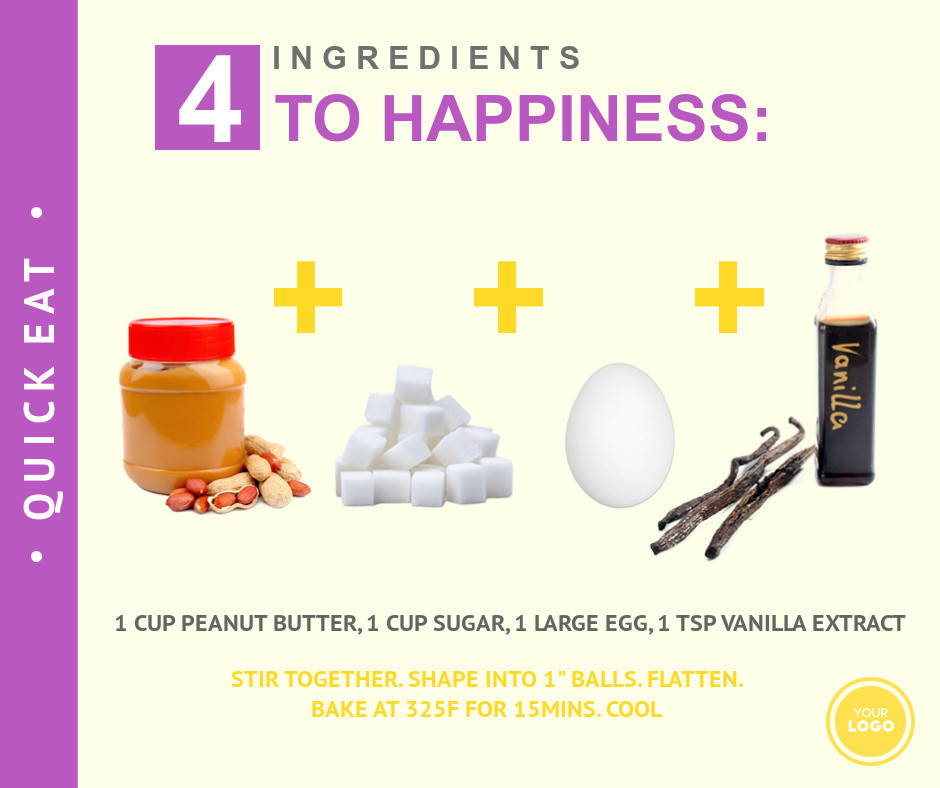 Wouldn't life be grand if all our recipes took 5 ingredients or less to make? We would have more time to enjoy the good things in life! We often find ourselves hit with cravings and these eats can be done at home or at work (bonus)! #LastMinuteEats #QuickieIdeas
WHAT'S NEW
REPEAT AFTER ME…
Quotes are yet another post type is still very popular. The sharing stats prove it. Food quotes are a no-brainer in this category. Like we've been saying, everyone relates to food so share away! #FoodQuotes #RecipeQuotes
WORD OF MOUTH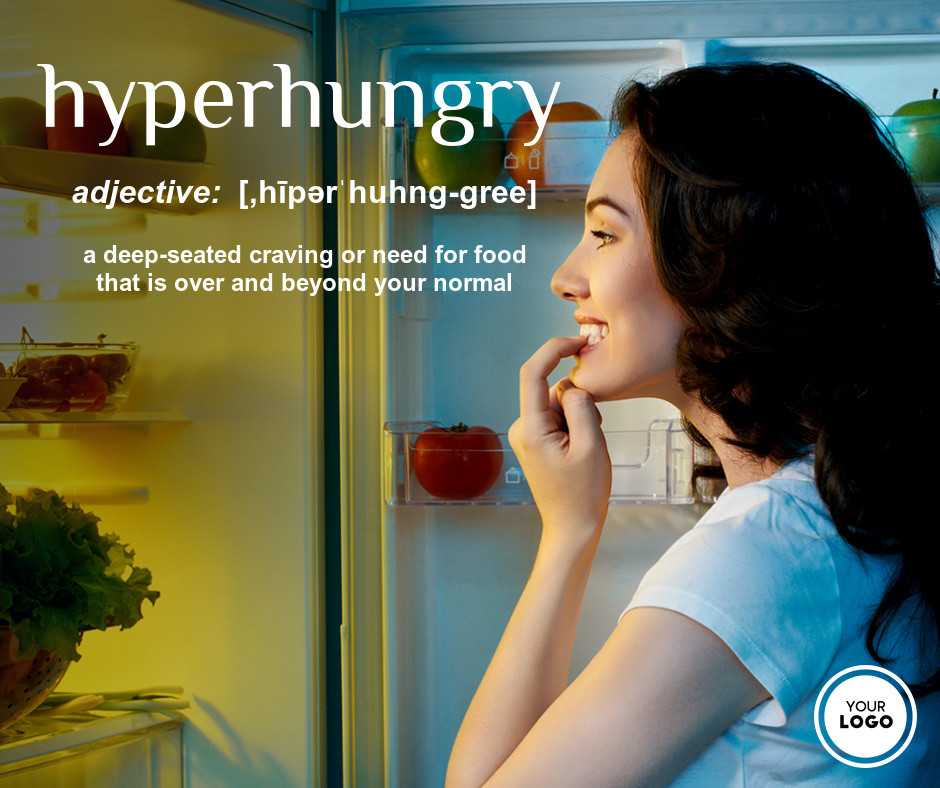 Our dictionary of made-up words is becoming a must-share with our users – no matter the industry you are in. And if the world is related to FOOD, well everyone has been hungry or thirsty at one point in their lives. #FunWithWords #FoodieDictionary #MadeUpWords
SAVORY SHADES OF FOODIES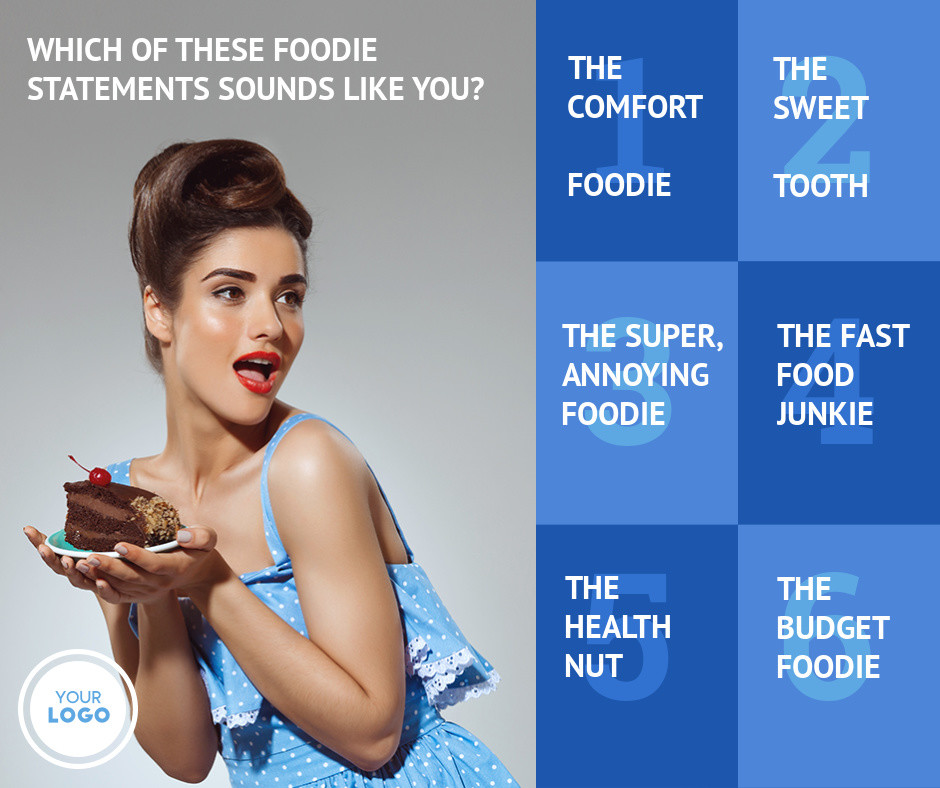 What is your foodie personality? We all have one and a post like this will ring true with every single one of your users (unless they really don't like food – blasphemous!). As usual, general posts like this are always engaging and transport your followers away from the stresses of the day. Check out our other personality types in our library – to change it up! #Foodies #FoodLovers
THIS ONE IS A REAL "WINTER"!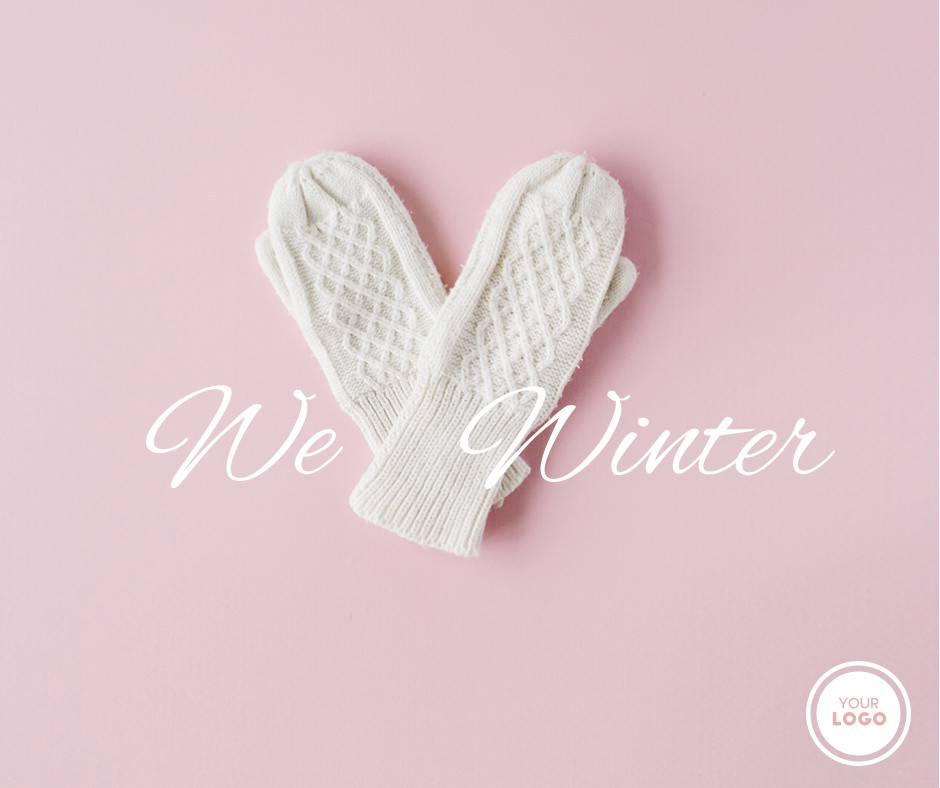 Winter is here for another 2 months. It ain't going anywhere unless you run away from it! Let's embrace this most dreaded season with open arms and open hearts. If your followers are happy then they are more likely to purchase your product/service. Remember, it's all about them! #HelloWinter #WinterIsHere #WinterLove
WHAT'S UP THIS WEEK
JANUARY 17 – DITCH YOUR NEW YEAR'S RESOLUTIONS DAY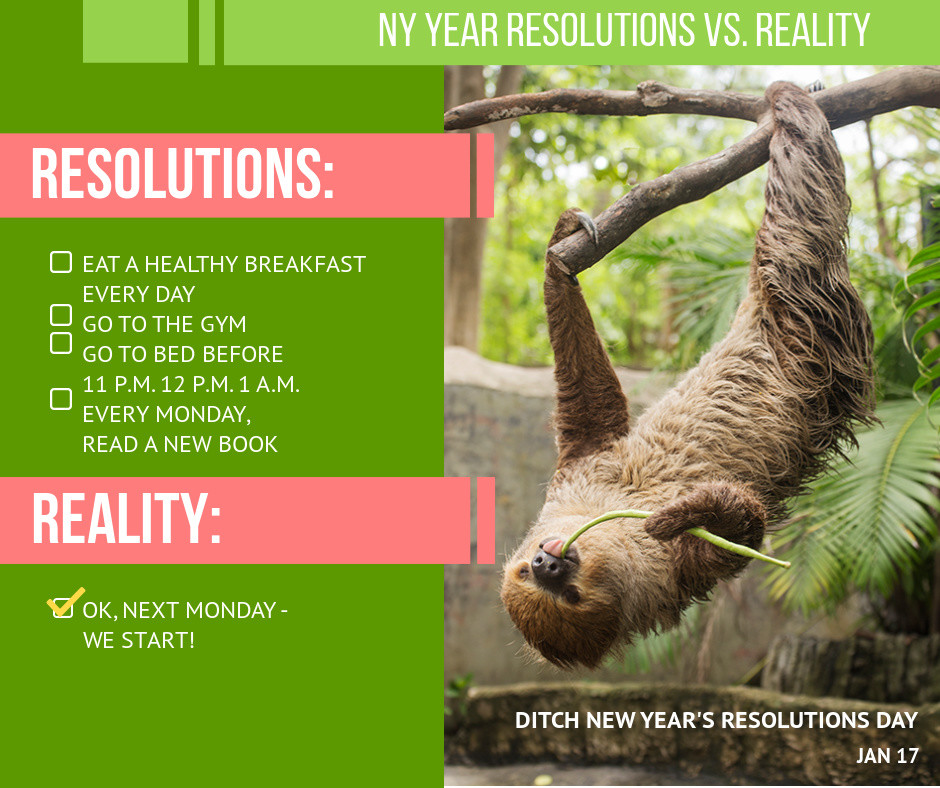 Give your followers permission today – to cheat on their New Year Resolutions. It's a national holiday, after all. If you're a restaurant, create a CHEAT DAY menu. Any business can take advantage – resolutions are different for everyone. #DitchYourNewYearsResolutionDay
JANUARY 18 – PEOPLE'S CHOICE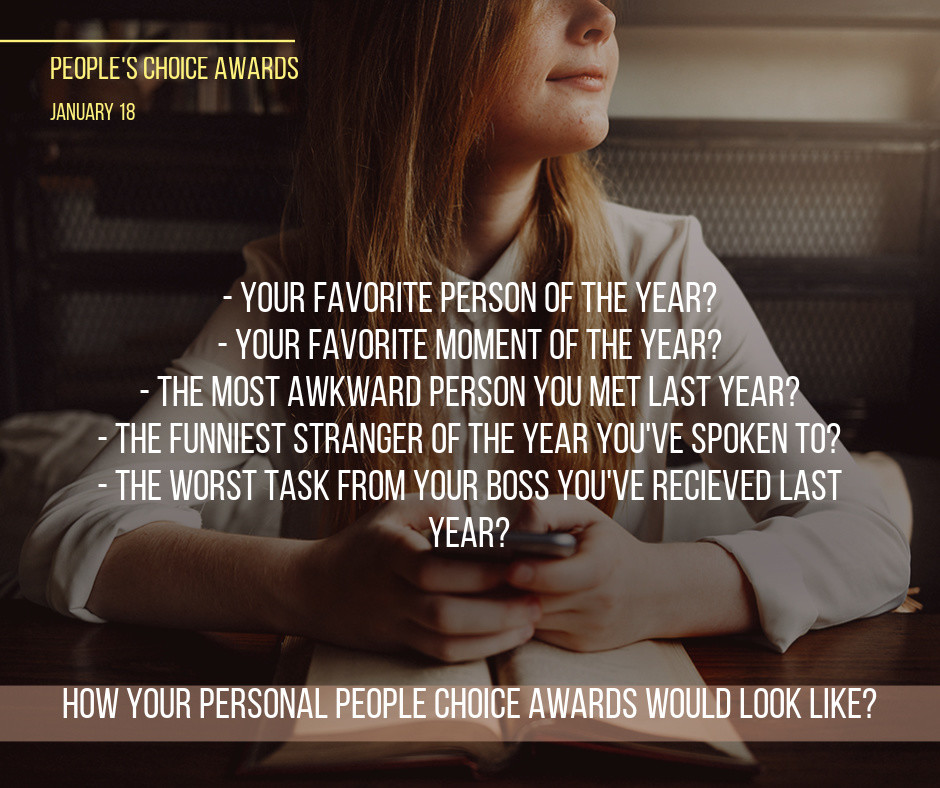 Award show season is here! People's Choice is a favorite since it's us, regular folk, who choose the winners. It's also a good post for businesses to take note of what's on trend amongst the masses. #PeoplesChoiceAwards2017
JANUARY 19 – GET TO KNOW YOUR CUSTOMERS DAY
Another personality test for you today. Why not ask them to leave which they identify with the most. The benefits are grand! You can see what type of shoppers you have and post or create promos accordingly.
JANUARY 20 – INAUGURATION DAY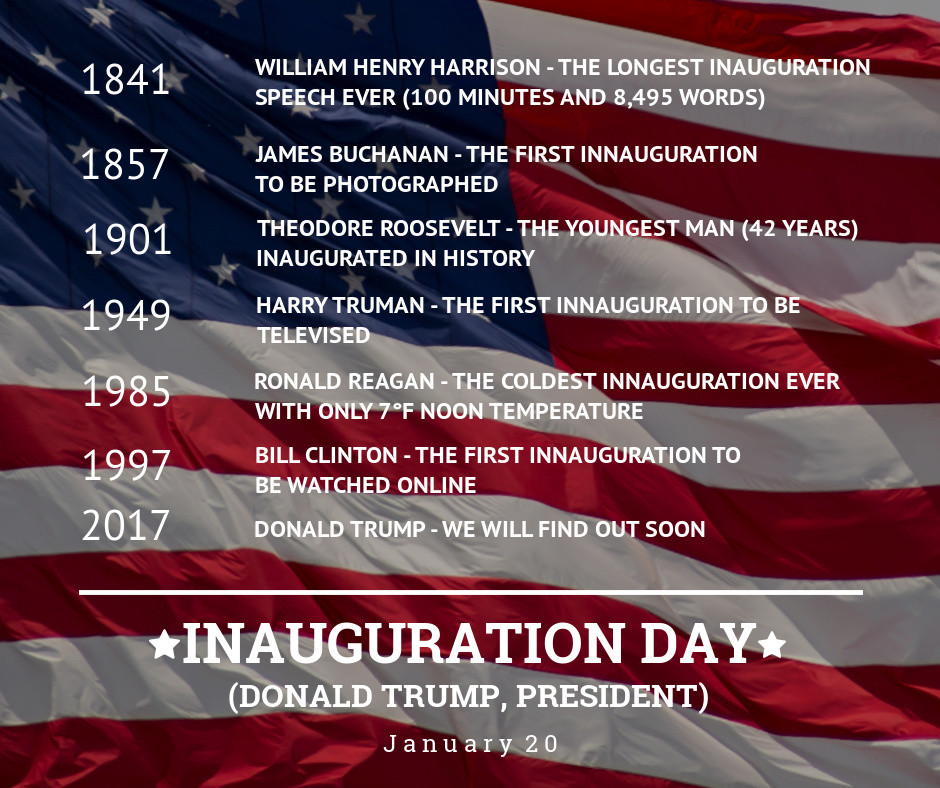 Donald Trump is being sworn in today. No matter your opinion, today we have to embrace the people's choice. Or we can use it to raise awareness. Share the fun facts to lighten the newsfeed from all the negative posts. #InaugurationDay #PresidentTrump
JANUARY 22 – ANSWER YOUR CAT'S QUESTIONS TODAY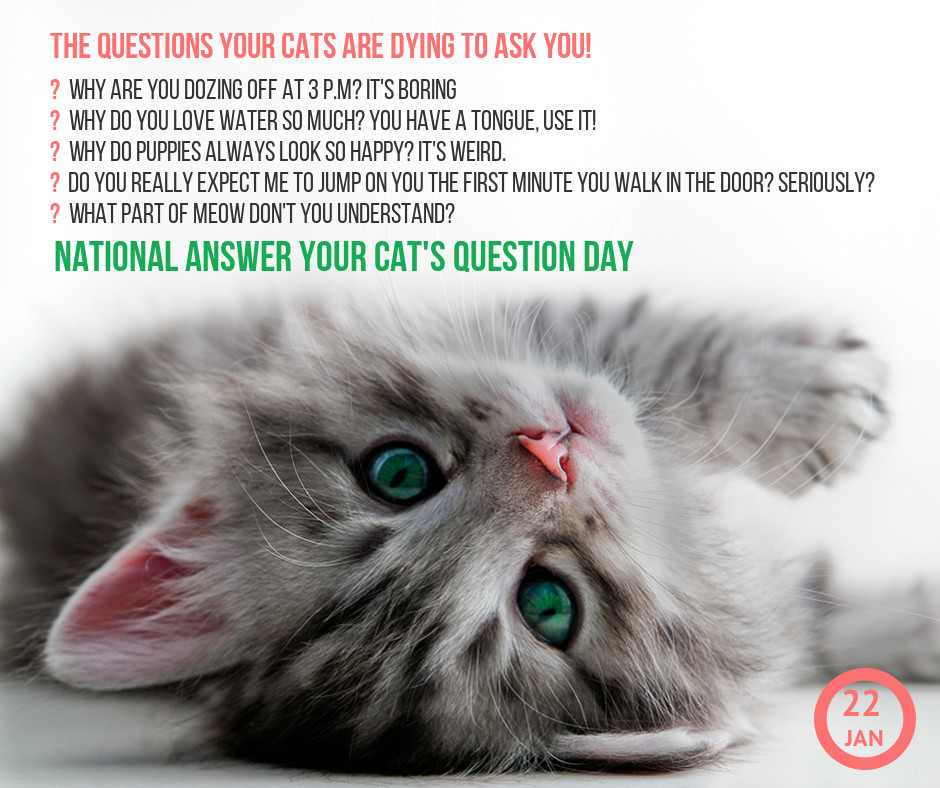 Ending this week with a very important holiday as this, is just the cherry on top! We don't have to tell all you pet stores and gift shops that it's your day to take advantage of a whimsical day like this. Any business can use this day – #BeCreative. How would your cat promote today!? #AnswerYourCatsQuestionsToday
YOU DON'T HAVE TO BE A RESTAURANT TO SHARE FOOD RELATED CONTENT. THINKING OUTSIDE OF THE BOX IS WHAT WE DO FOR YOU! EVERYONE'S A FOODIE THESE DAYS, SO THE ENGAGEMENT WILL BE THERE. PROMISE.
NEXT WEEK, WE ARE GETTING READY FOR SUPER BOWL TIME! YES, THE VERY LUCRATIVE TIME OF THE YEAR WHEN EVERYONE IS EITHER WATCHING FOOTBALL OR SHOPPING ONLINE. ARE YOU READY FOR KICK OFF?
If you don't see anything that suits you, be sure to let us know! We have professional designers on hand to create social templates for your needs. And of course, any questions, comments, or concerns are welcome. It's always important to take every opportunity to attract new customers, whether it be by using your own creativity to design content, or by saving time and using PromoRepublic library to find customizable content that works for you.