PromoRepublic, creator of the next layer of content marketing, has exciting news!
The social media service provides a pre-populated editorial calendar, professionally-designed templates, as well as the ability to post directly from the tool. However, some users have asked for Buffer and Hootsuite integration. Now there's a way to post PromoRepublic's thoughtful event and trend-driven content within your existing Buffer or Hootsuite account. All it takes is two clicks and you're on your way to well-designed, on-point content that's delivered to your Buffer or Hootsuite account.
Here's what you need to know:
The integrations are completely free

You are not required to register with PromoRepublic to get started

The event-related templates are scheduled automatically on their respective day
You can easily integrate PromoRepublic into your Buffer account in just a few clicks: https://promorepublic.com/integrations-buffer/.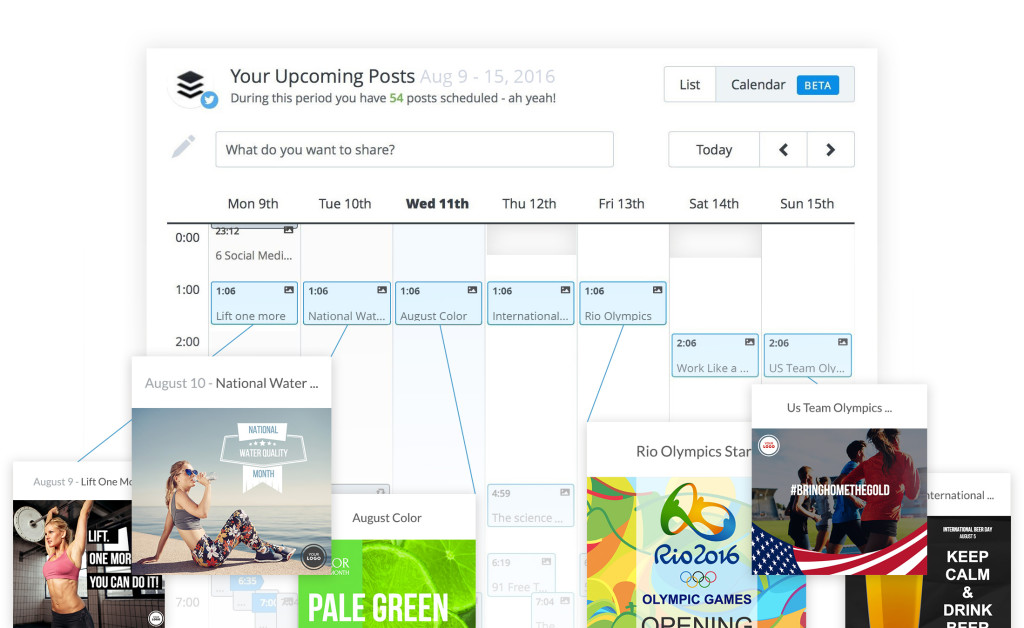 Hootsuite users are provided with events supported by a ready-made template that they don't have to edit before posting – for every holiday and event PromoRepublic covers (and it's A LOT – no worries there).
Get started here to integrate PromoRepublic's awesome templates with your Hootsuite account: http://appdirectory.hootsuite.com/256/promorepublic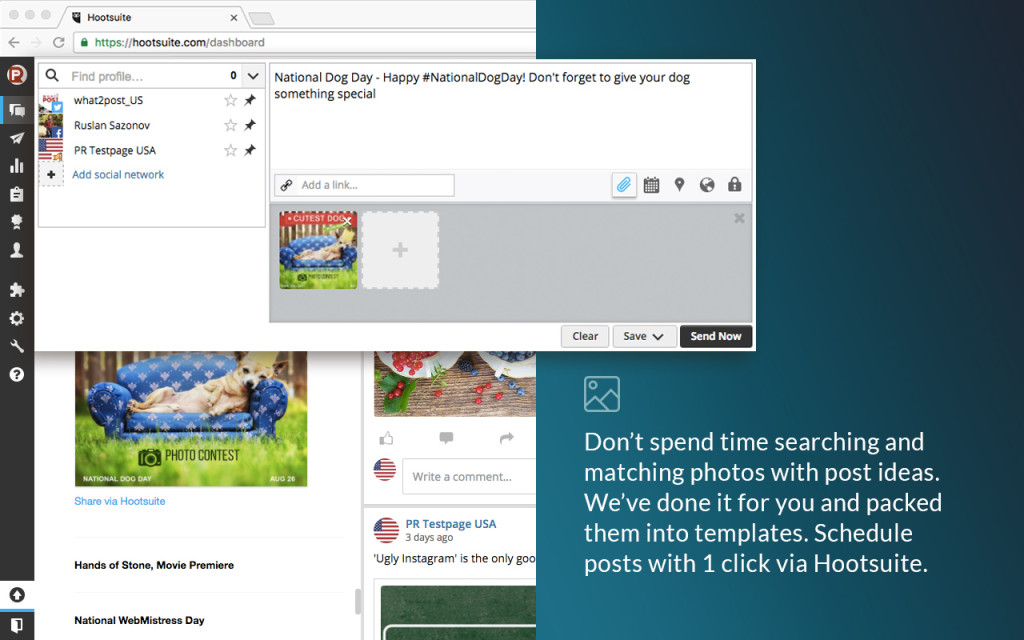 PromoRepublic is constantly thinking of new ways to support social media marketers from the freelance and agency worlds. These new integrations are just one new thing in a long list of ways we're improving our software to provide a truly indispensable tool that turns social media blah into social media WOW. Check out PromoRepublic today to discover YOUR next level of content marketing.