The best way to beat the "February Blues" is by injecting positivity in your every day. December was jam-packed with holiday cheer. In January, we revelled in the afterglow of the holidays. This month, winter starts to get on our nerves. But there is hope with Spring not too far away. Keep your followers on their toes by sharing #FeelGood posts all month long. Happy customers are loyal customers.
WHAT'S ON TREND
KEEP UP THE GOOD WORK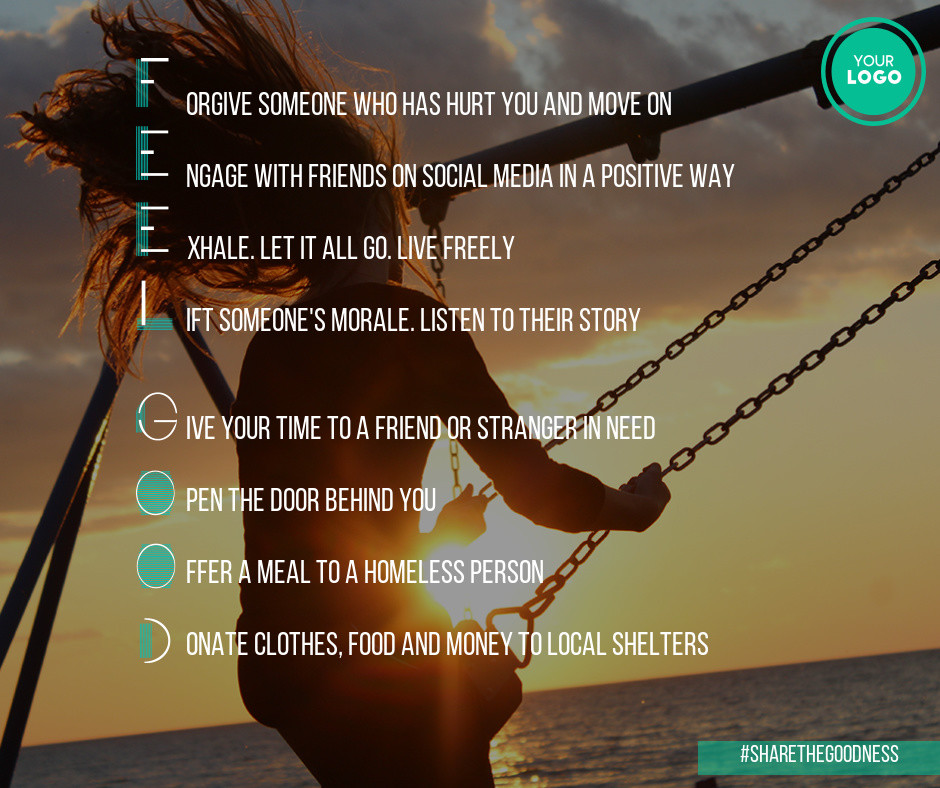 We all know how easy it is to make our day or someone else's day a little brighter but actually doing it, is another story. Just by sharing these lists, a good deed has been checked off your list. Now doesn't that #FeelGood? #GoodDeeds #ShareTheKindness
ALL IN A DAY'S WORK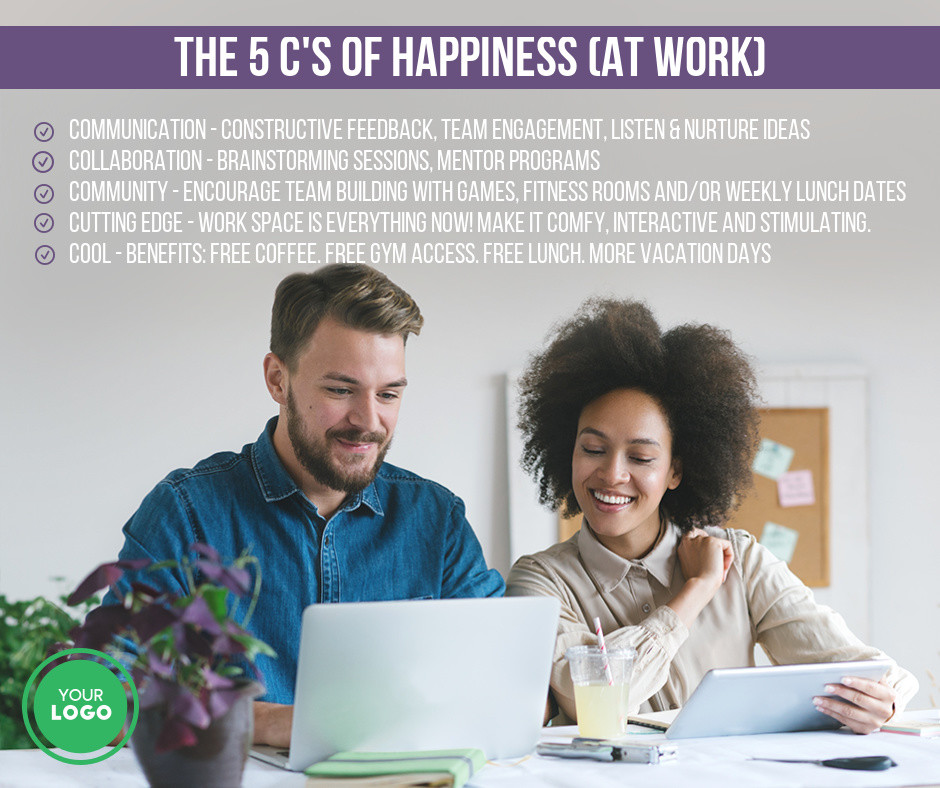 Sometimes all we need is a reminder on how to achieve a successful and "happy" work environment. Share the tips with your followers be they employers or employees, this advice is fruitful. #Happiness #Working
ON TOP OF THE WORLD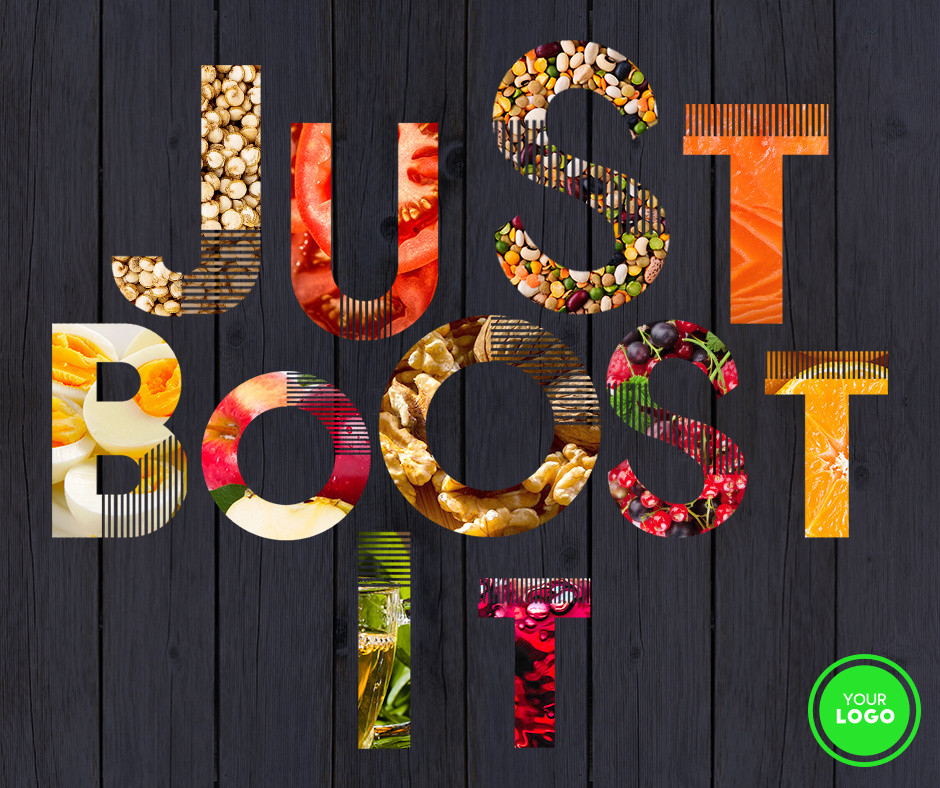 An active social media profile is an essential tool for any business to stand out in the internet clutter. Of course, sharing promos of your product/service is a must. But try to be the must-follow newsfeed too by sharing general info that chimes in with your follower's psyches. #TopTenList #FeelGoodEats
A WORD TO THE WISE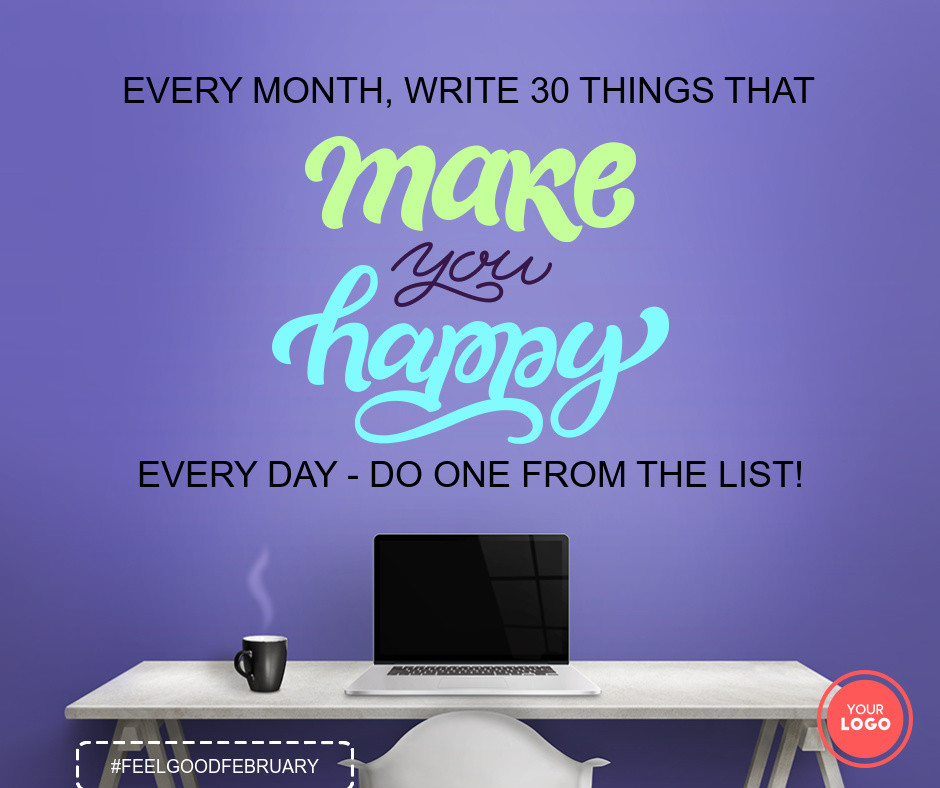 You hear it all the time (from us and other influencers) online – engage with your followers to boost sales and create a positive impact on their lives. It's in the small gestures that count, most of the time. #WordsofWisdom #BeHappy
GO TO THE POLLS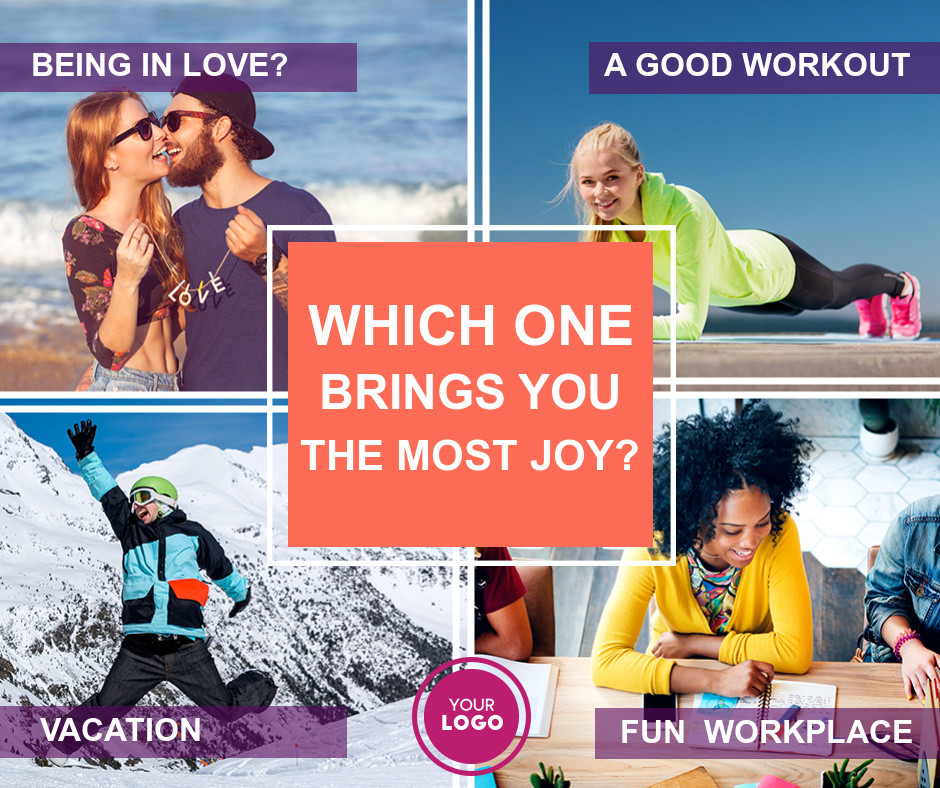 This is a great way to hone in on where your customer's happiness lies. Every post you share is a form of market survey to help you better understand their likes and dislikes. And it's a fun one to boot! #BeachTime #LoveWIns
WHAT'S NEW
FICTIONARY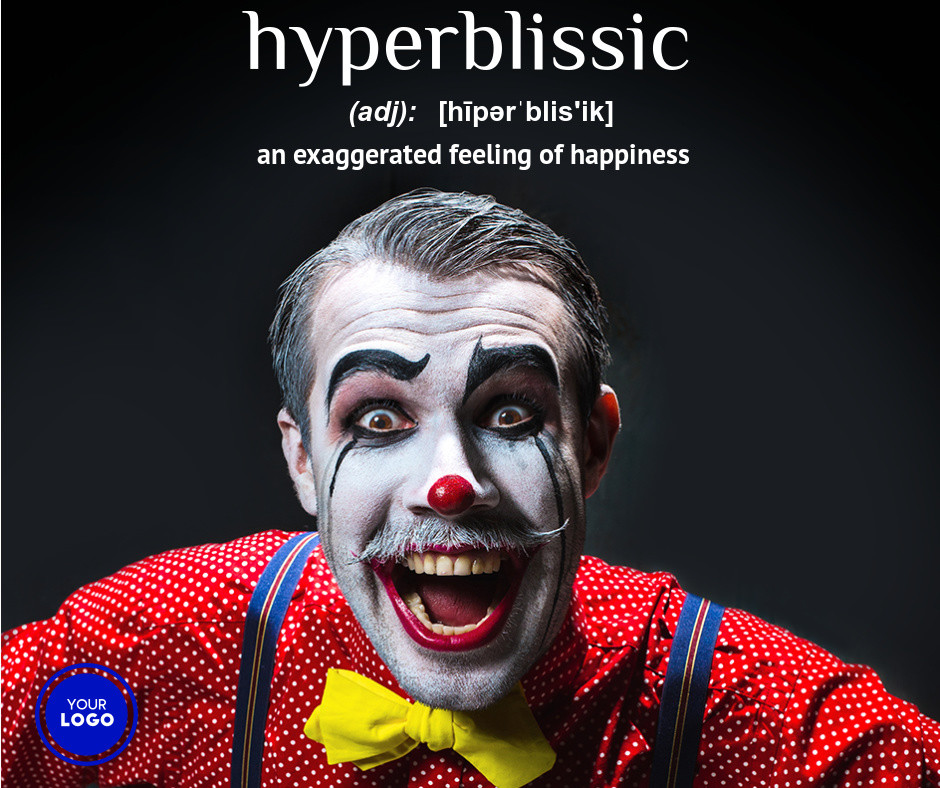 Sticking to our #happiness trend of the week, here are some made up words to share with your followers. Joy is all we really seek in life so why not put it in the spotlight in a fun, interactive way! #Reality #FunDictionary #Bliss
THERE IS SUNSHINE IN MY SOUL TODAY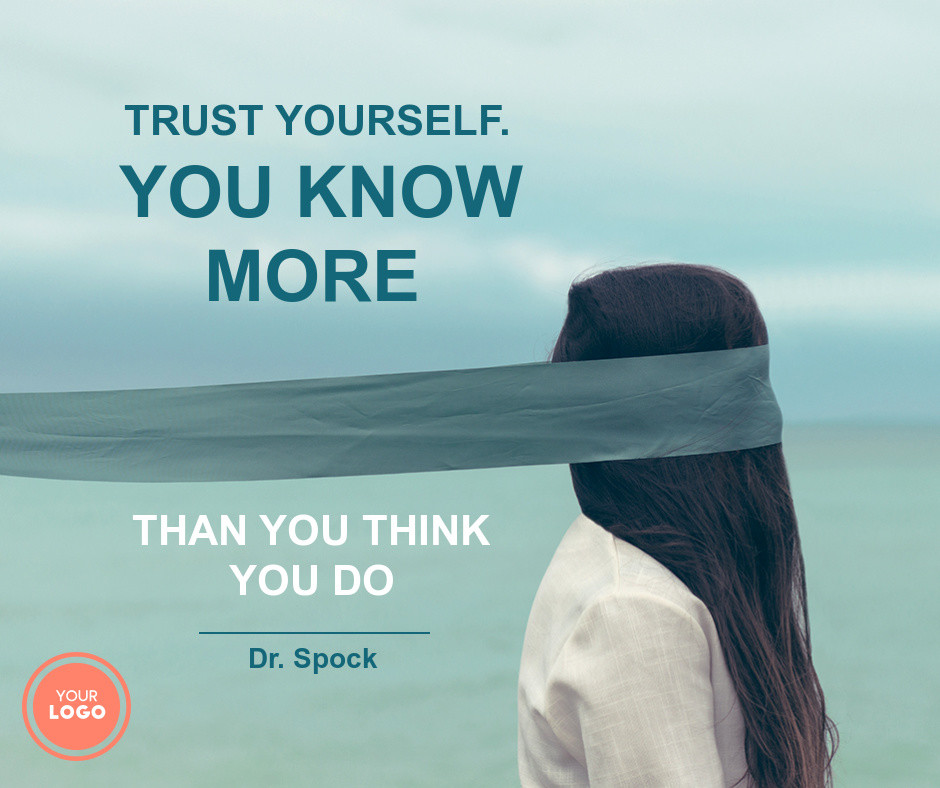 Spread the happiness and love with empowering words from the greats. #DontWorryBeHappy
ART IS LOVE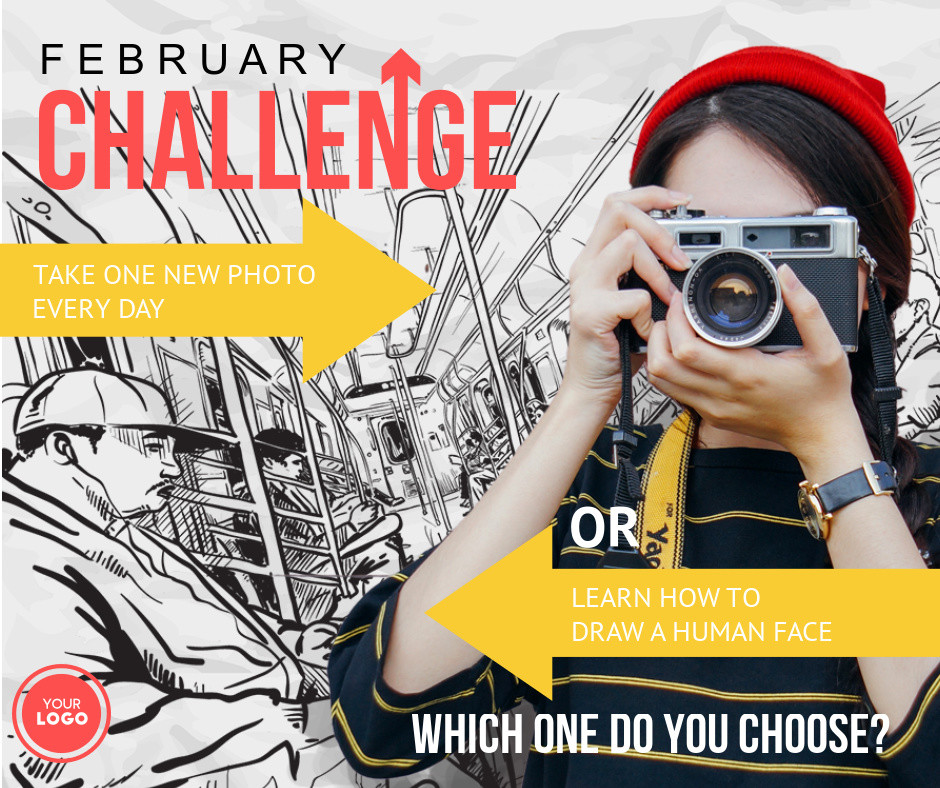 Get your followers riled up with an artsy challenge this month! Drawing or photography? If you have a web design company or marketing or even fashion/beauty – create a contest to channel your follower's inner artists. #ArtLover #ArtIsLife
MEET AND GREET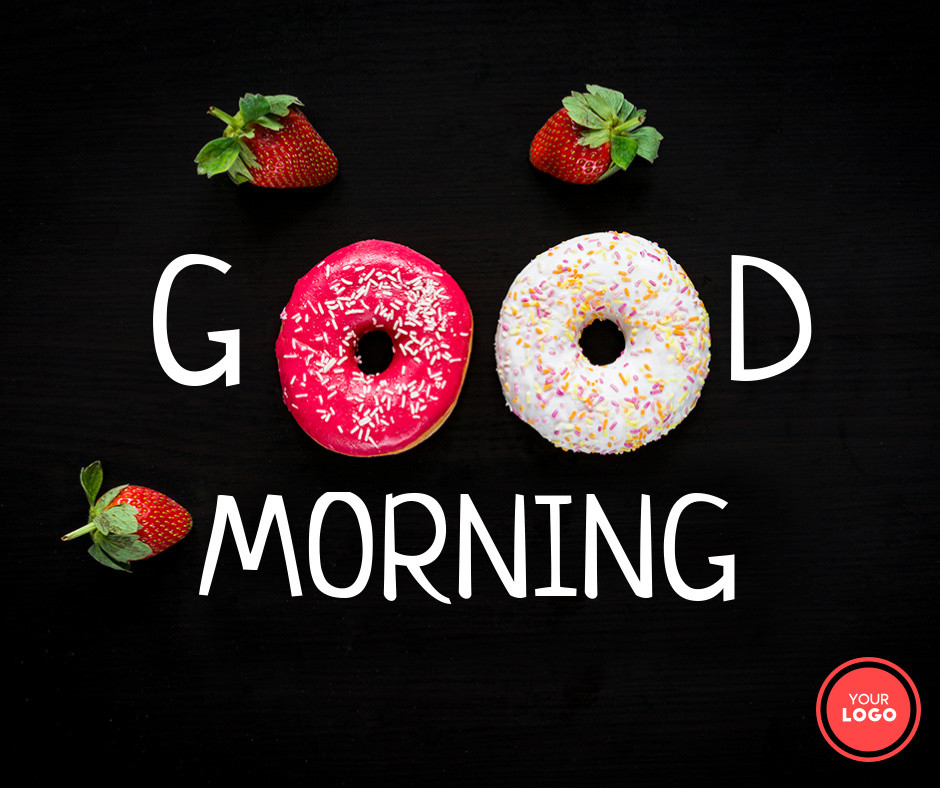 "You had me at hello" (from Jerry Maguire) pinpoints our blurb of the day. Just saying #GoodMorning or #Hello to your followers is powerful. Sometimes all we need is a simple show of affection to get us on our way, right? So get them smiling from the start of the day until the end of it. #GoodEvening #NightNight
WHAT'S UP THIS WEEK
FEBRUARY 13 – INTERNATIONAL CONDOM DAY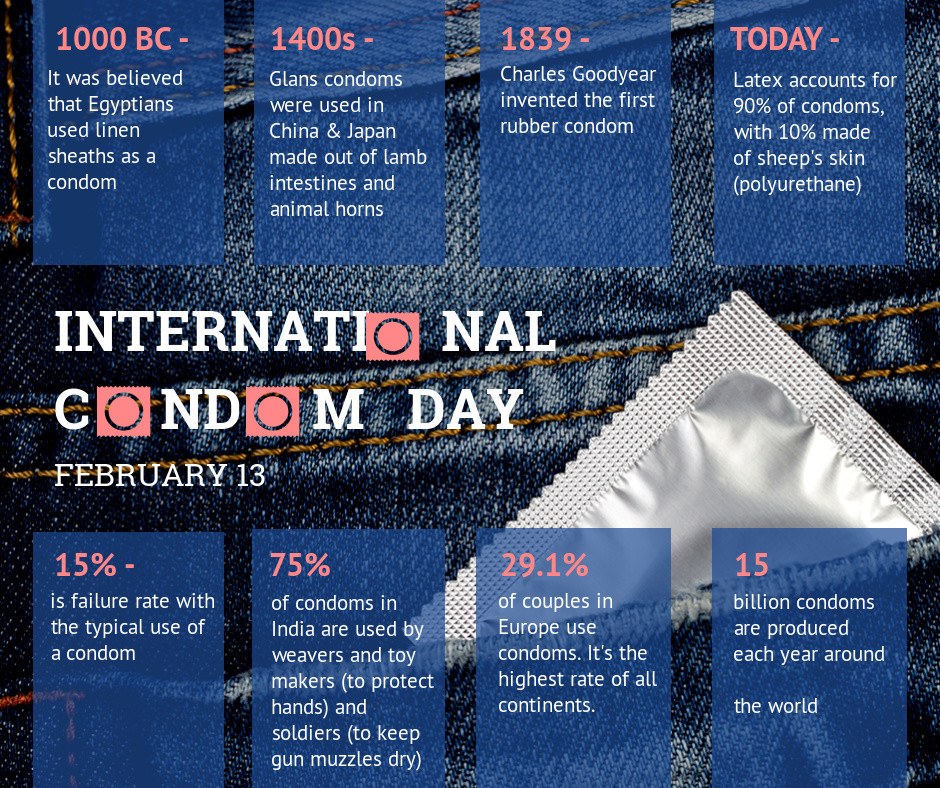 It's amazing how many years we've had condoms and unless they come up with another invention to prevent STD's and pregnancy, we are sticking to the rubber! We're pretty certain more than half (if not all) of your followers have used one at one point in their lives! Share the facts! Raise awareness! #CondomDay
FEBRUARY 14 – VALENTINE'S DAY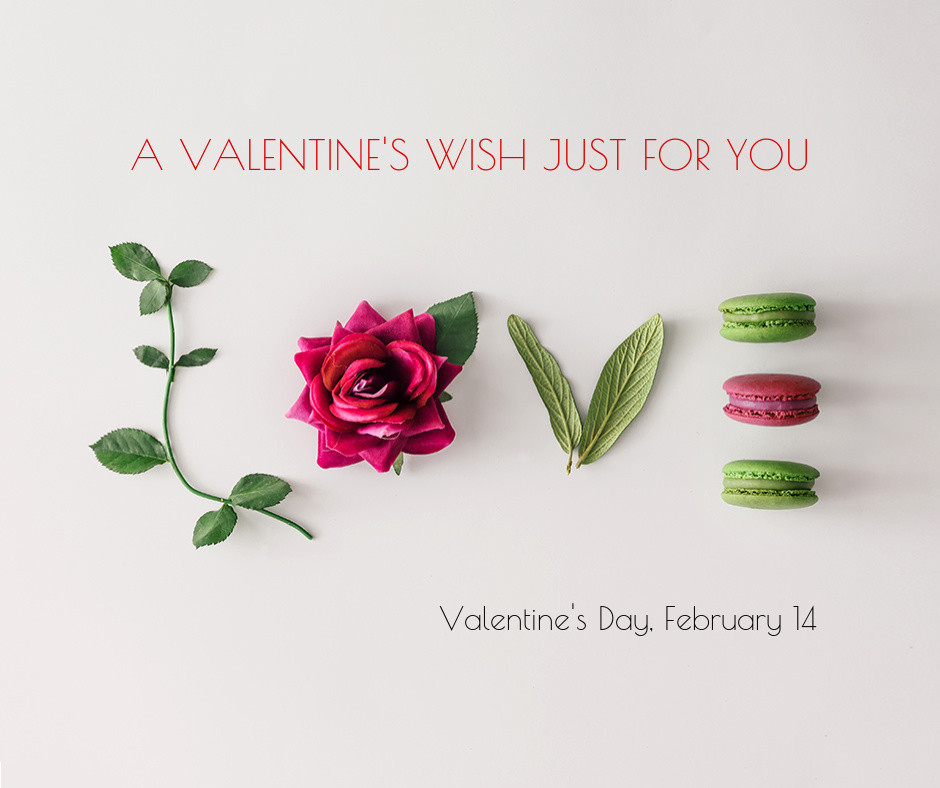 Today is the day you're allowed to fill your newsfeeds with red hearts and promises! Show your followers how much love and gratitude you have for them – why not give them a special something too, while you're at it! #ShareTheLove #HappyValentinesDay
FEBRUARY 14 – EXTRATERRESTRIAL VISITOR DAY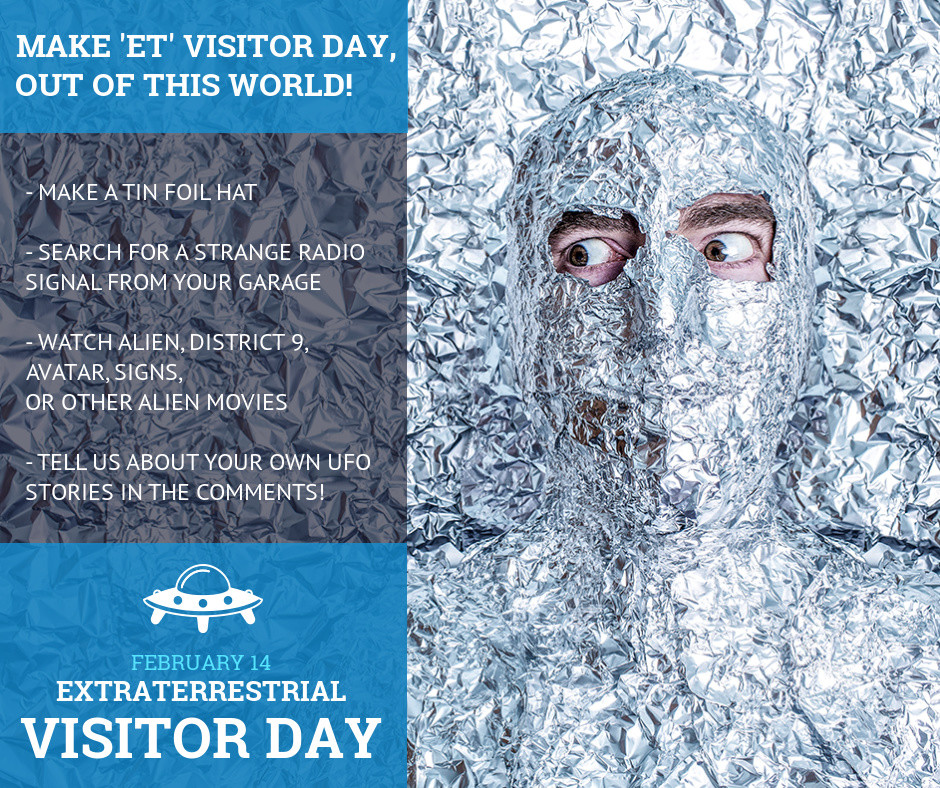 Are you a believer or not? Even if you're not, there are many who are or just delight in the possibility so put a smile on their faces. After all, it's Feel Good February, remember? If you have a shop, join in the fun and ask them to come dressed up for a reward! #ETVisitorDay #ETPhoneHome
FEBRUARY 15 – S.A.D. (SINGLE AWARENESS DAY)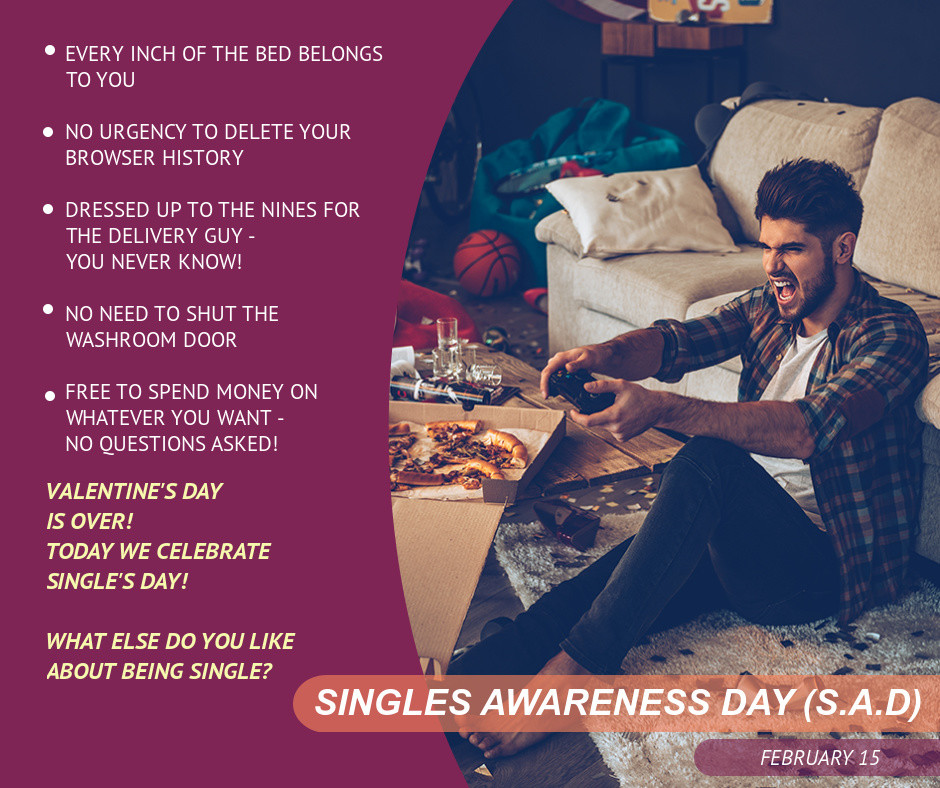 These days, it's less of a taboo being single at 40 or 50. It's actually being glorified more and more. So why not rejoice with your single followers and maybe get the "taken" ones a tad jealous (for a day!). Posts like these help develop a more personal approach between your brand and your customer. #SingleAwarenessDay #HappyToBeSingle
FEBRUARY 16 – INNOVATION DAY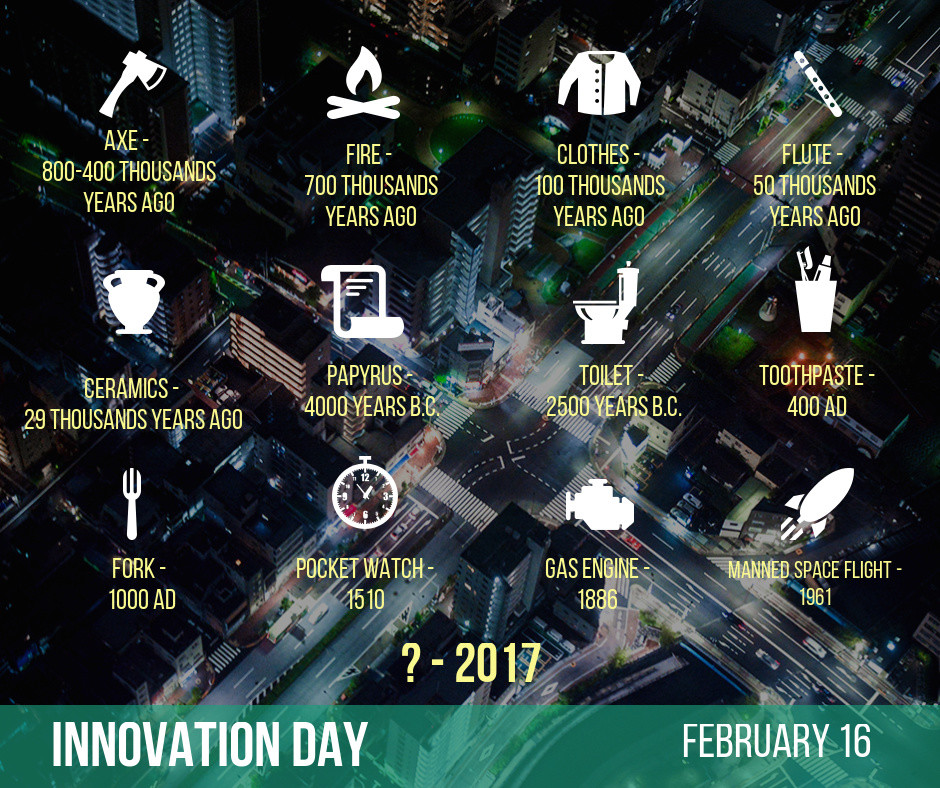 Imagine your life without the pleasure of wearing the latest trends or consuming food without the proper utensils. Imagine a world you may have never been able to discover. Without these inventions, would we be happier?? Now that's a question you can ask your followers. It's a great way to spark a conversation! #InnovationDay
FEBRUARY 17 – RANDOM ACTS OF KINDNESS DAY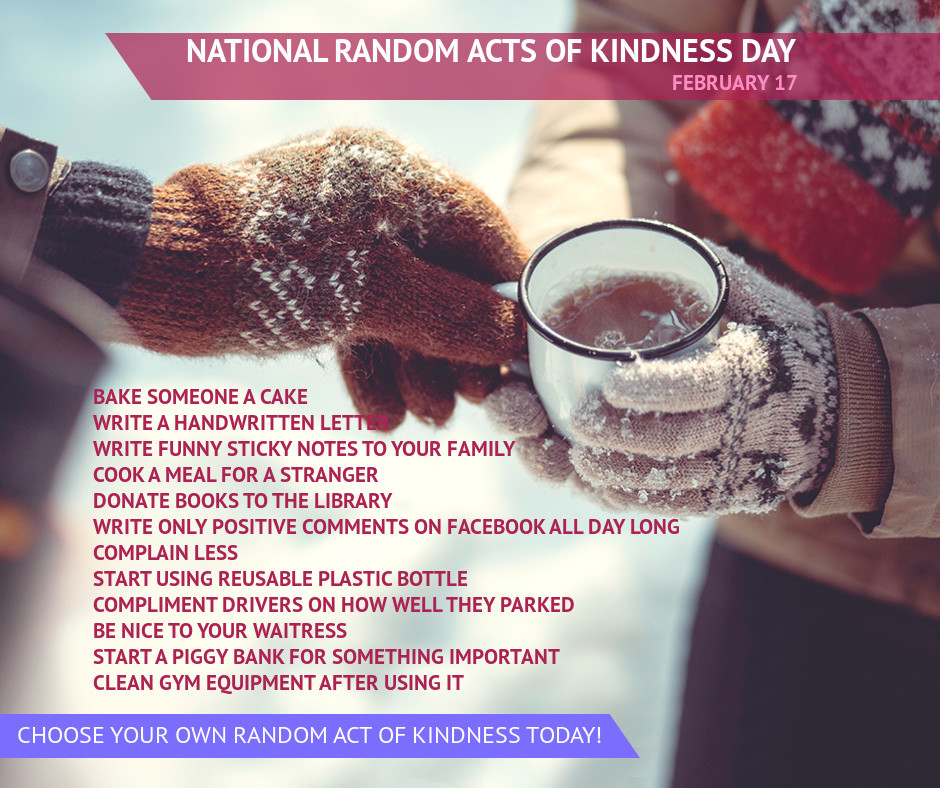 It's only fitting that we end this newsletter with a thematic post. We've shared many posts of kindness in the past but everyone always needs a reminder. And what may seem petty to you, may bring joy to someone else! No random act of giving is ever lost. Please share and do your part for mankind! #RandomActsofKindnessDay
WE HOPE THIS NEWSLETTER HELPED CURE A BIT OF YOUR WINTER BLUES.
DO YOU FEEL A SPRING IN YOUR STEP? SPEAKING OF SPRING – DID YOU KNOW, IT'S A MONTH-ISH AWAY? IT'S ALL IN THE WAY YOU LOOK AT THINGS – #BEPOSITIVE = #FEELGOOD!
NEXT WEEK, WE DIVE INTO THE OSCARS & CARNIVAL SEASON AND START GETTING YOU READY FOR SPRING BREAK.
If you don't see anything that suits you, be sure to let us know! We have professional designers on hand to create social templates for your needs. And of course, any questions, comments, or concerns are welcome. It's always important to take every opportunity to attract new customers, whether it be by using your own creativity to design content, or by saving time and using PromoRepublic library to find customizable content that works for you.