We are in the mood for Christmas and the Holidays, are you? Now is the ideal time to spread the Holiday cheer with both general and sales templates. Get your followers in the mood to shop by reminding them how magical this time of year really is. We're counting on you to fill your newsfeeds with Holiday Joy!
WHAT'S ON TREND
BEAT THE CHRISTMAS RUSH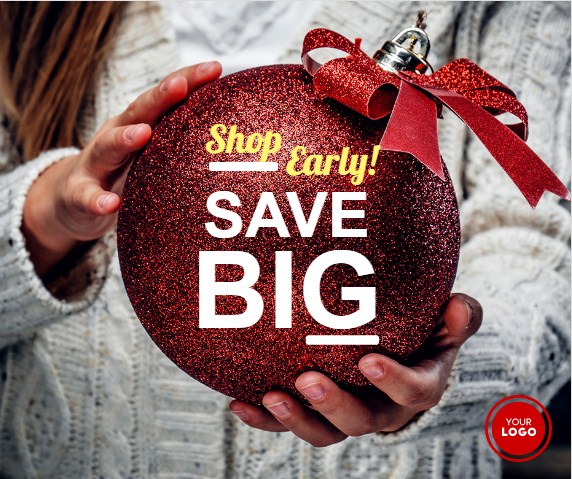 Encourage your followers to shop early. No one really wants to get caught up in the mad rush. So, offer them a reason or many to get their Holiday Shopping on! This is a chance to spread your Holiday profits throughout the month! #ChristmasShopping
COUNTDOWN TO CHRISTMAS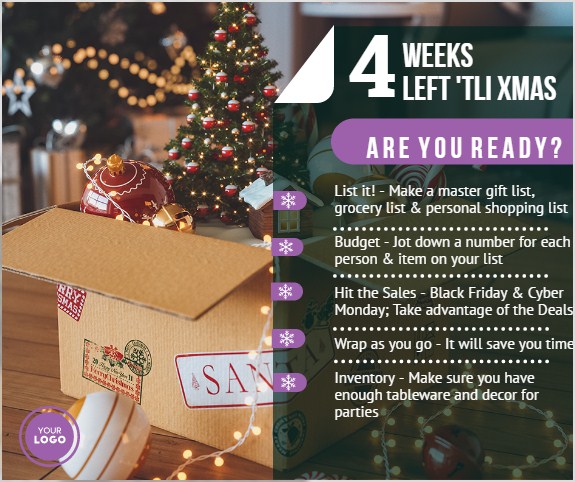 Every week, we will be posting a checklist for your followers to use. We are getting them ready for the big day! We are all in the same boat when it comes to the Holidays, so why not help them organize their days and weeks in advance! #ChristmasCountdown
'TIS THE SEASON TO WINE & DINE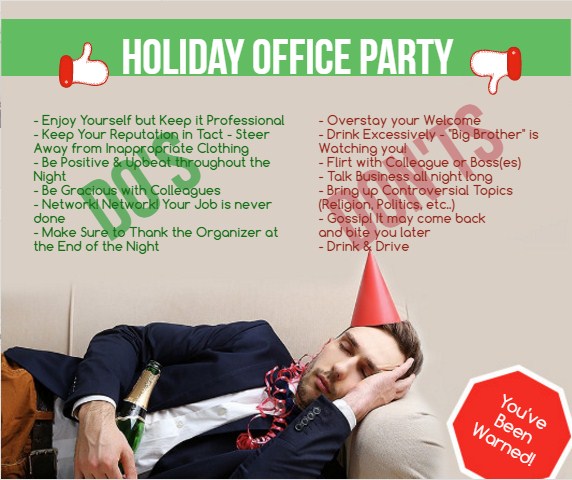 Holiday parties are a great time for companies and employers to lift spirits and encourage employee bonding. It's a time to let loose but not too loose! We have fun templates to keep your followers on their toes and ready for the Holiday office "drama". #HolidayOfficeParty2016
HOW MANY SLEEPS UNTIL XMAS, NEW YEAR'S?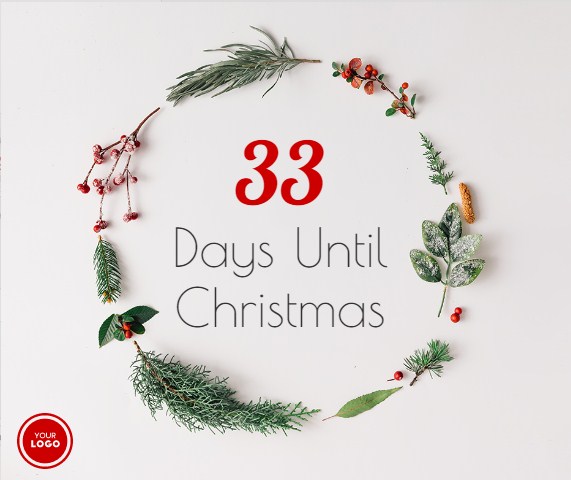 Once Thanksgiving gets under way, you know what happens, right? We become obsessed with everything "Holidays". So, now's the time to ignite their shopping spirit with these Holiday Reminders. #CountdowntoXmas
WHAT'S NEW
HELLO DECEMBER!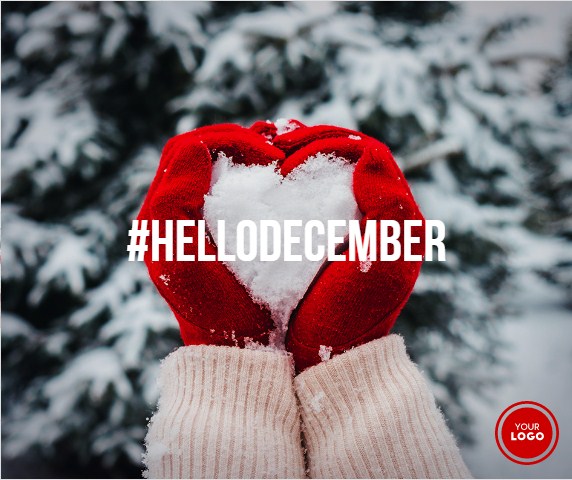 Wow! We are already at the end of the year! We'll make sure to make it the best ever. Since most of your fans' spirits are high this month, we are rolling out the monthly templates and some festive ones too! #HelloDecember #December2016
BELIEVE IN THE MAGIC OF QUOTES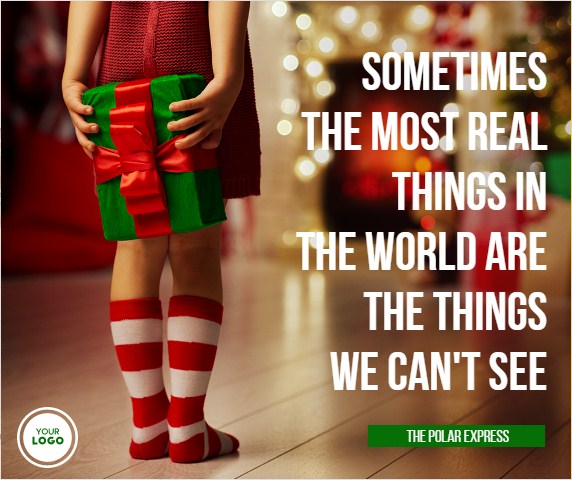 Quotes will never go out of style. In fact, it's proven that quotes are still one of the most popular templates on the Internet. We all need a little inspiration whether it be funny or motivating or kind. #QuoteoftheDay
#SEASONSGREETINGS
Getting more visibility this season will be the most important task for you. Everyone is online posting a greeting, a sales post, a gift guide etc… In order to stand out, you need to put appropriate hashtags. And a hashtag with your own store/brand is a MUST! #Holiday2016(Store/Brand)
WHAT'S UP THIS WEEK
NOVEMBER 22 – JFK ASSASSINATION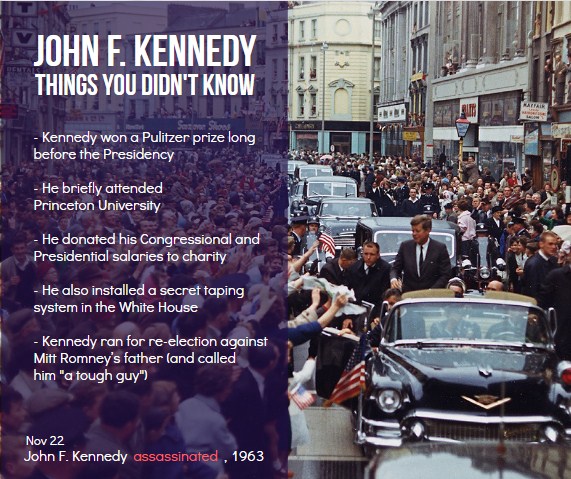 Let's honor the memories of our late, great President: John F. Kennedy. Remind your followers what a true American he was and instill hope in their future. #InMemoryJFK
NOVEMBER 23 – NATIONAL ESPRESSO DAY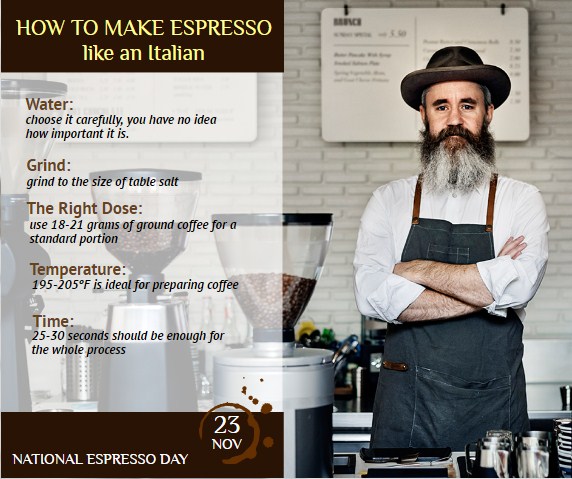 The love of #Espresso in America has reached new heights with the arrival of so many café's. As the basis for all cappuccino's and latte's, today is a day most would rightfully praise. Share it on your timeline! And if you are a retailer who can offer #FreeEspresso then jump on it! #NationalEspressoDay
NOVEMBER 23 – TIE ONE ON DAY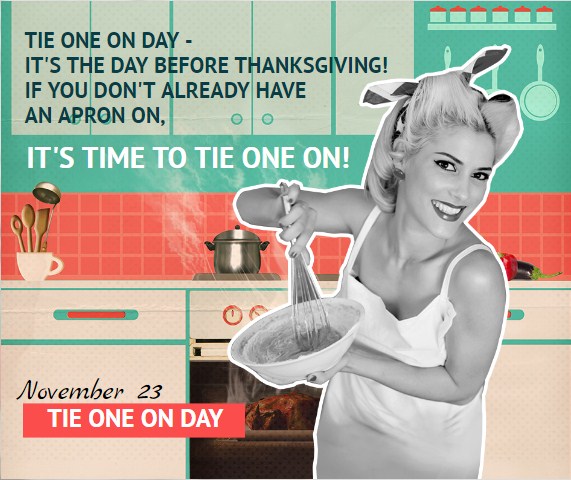 Hahaha!! This is the only time we will promote putting on an apron to slave away in the kitchen. We promise! We are certain that many of your followers will be doing exactly this so share and put a smile on their "stressed" faces. If you sell aprons or linens, today is a good day to offer a discount #TieOneOnDay
NOVEMBER 24 – THANKSGIVING DAY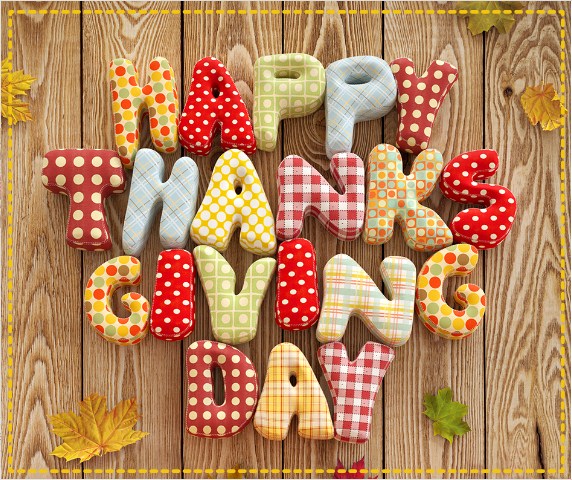 Holiday greetings is where it's at! Whoever is online will most likely want to spread the holiday cheer – check out our Thanksgiving section with more warm wishes. #HappyThanksgivingDay
NOVEMBER 26 – SMALL BUSINESS SATURDAY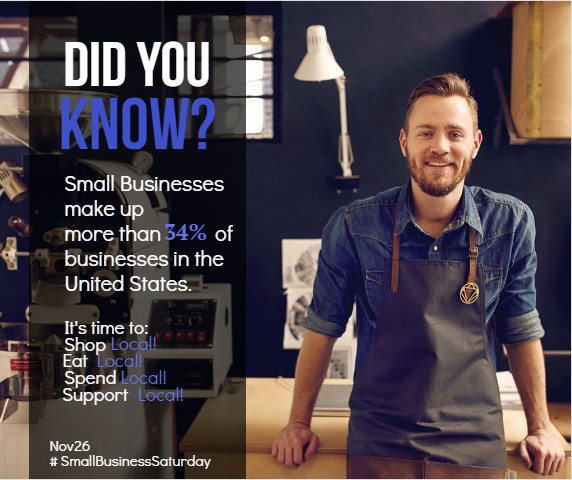 Since American Express created this holiday back in 2010, it has gained much popularity especially among the small, local businesses who may not be able to grant such huge savings as the "big box" competitors. Support #SmallBusiness. Encourage your followers to #ShopSmallBusiness
FOR THE NEXT 5 WEEKS, OUR JOB IS TO DOLE OUT HOLIDAY-THEMED SALES, FUN & INFORMATIVE TEMPLATES. YOUR JOB IS TO SHARE WITH YOUR FOLLOWERS. TOGETHER, WE CAN MAKE THIS A PROFITABLE & "JOLLY" SEASON.
NEXT WEEK, GET READY FOR HOLIDAY GIFT GUIDES & SHOPPING SURVIVAL TIPS!
PROMO REPUBLIC WOULD LIKE TO WISH YOU ALL A VERY HAPPY THANKSGIVING! *NO TWEETING WHILE YOU'RE EATING (UNLESS YOU MUST!)
If you don't see anything that suits you, be sure to let us know! We have professional designers on hand to create social templates for your needs. And of course, any questions, comments, or concerns are welcome. It's always important to take every opportunity to attract new customers, whether it be by using your own creativity to design content, or by saving time and using PromoRepublic library to find customizable content that works for you.