As soon as March rolls around, we are all feeling the winds of change. With Spring Break at our heels, St. Patrick's Day on its way and Spring within a stone's throw – it's fair to say, we are all in a celebratory mood! If we are feeling this way, we imagine your followers are on the same wavelength. As we step into Spring, get ready for content that is buzzing with new life!
WHAT'S ON TREND
LUCK O' THE IRISH TO YA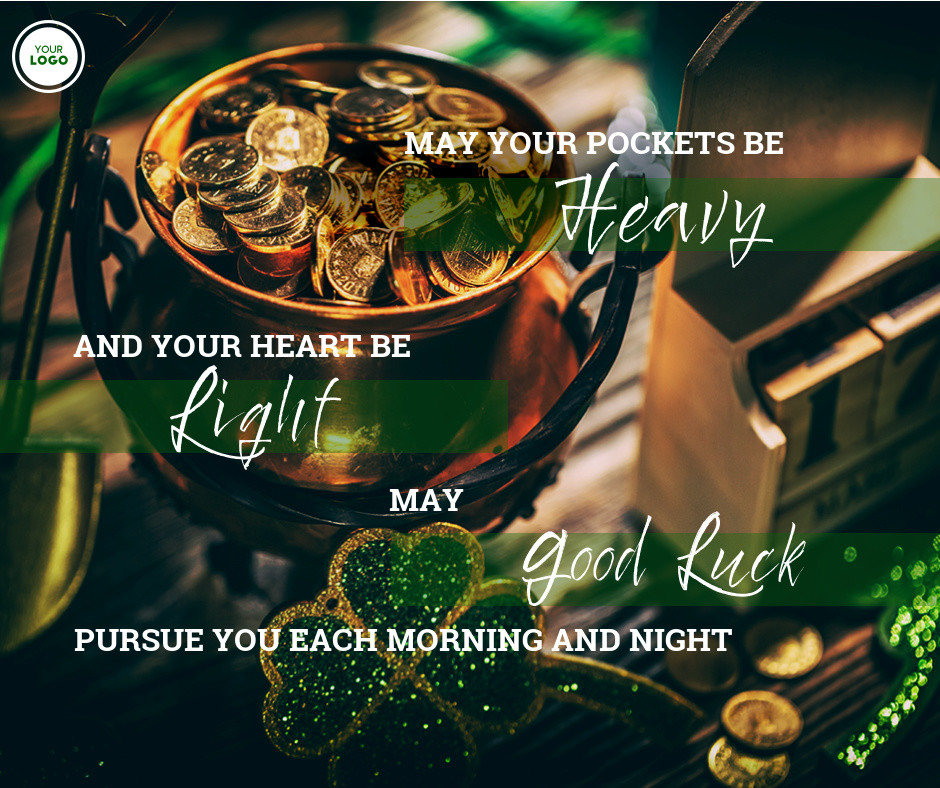 There is an old saying that says 'Everybody is Irish' on Saint Patrick's Day and we kind of have to agree! So, it doesn't matter if your followers are not Irish (but we can bet that you have many!!), today is a day meant to liven up the spirit. Channel the inner leprechauns in your tribe! #HappySaintPatricksDay #KissMeImIrish
SPREAD SOME PADDY MAGIC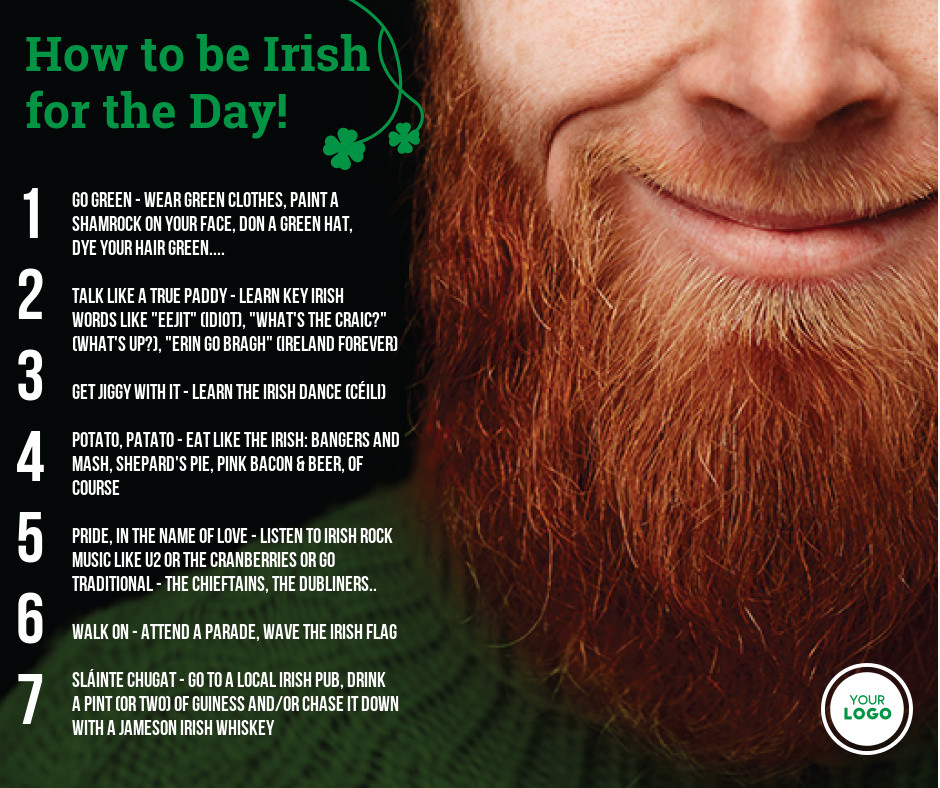 You don't have to be in the big cities to feel the Irish pride. All you need to do is to walk into an Irish pub today and honor St. Patrick in the best way possible! Cheers! If you have a business well, follow the rainbow: encourage the wearing of green for a discount if you are a restaurant/bar or shop. In the office, distribute gold coins for good luck! Calling all make-up and/or tattoo artists, offer rebates on shamrock designs. #GreenGoldandIrish #ErinGoBraugh
IRISH AT HEART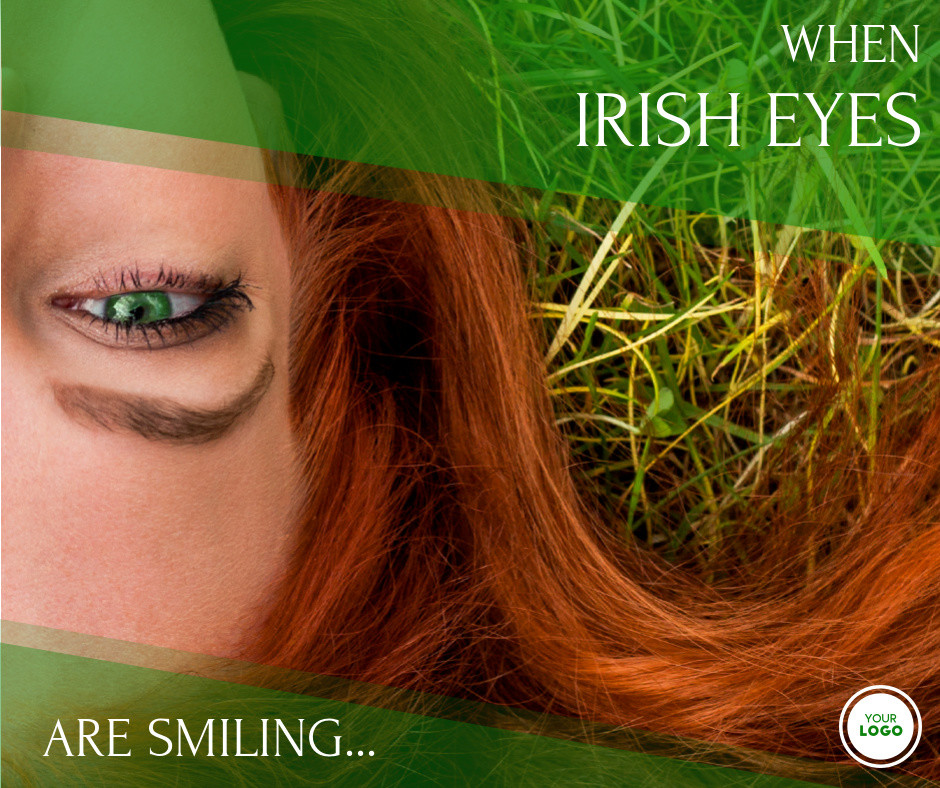 Share interesting facts, quotes or blessings on St. Patrick's Day; no matter your nationality, religion or age! Remember today everyone comes together to rejoice with four-leaf clovers, the color of green and oh, of course, BEER! Share the "green" cheer! #ItsEasyBeingGreen #WhenIrishEyesAreSmilin'
BREAKOUT THE SPRING FEELING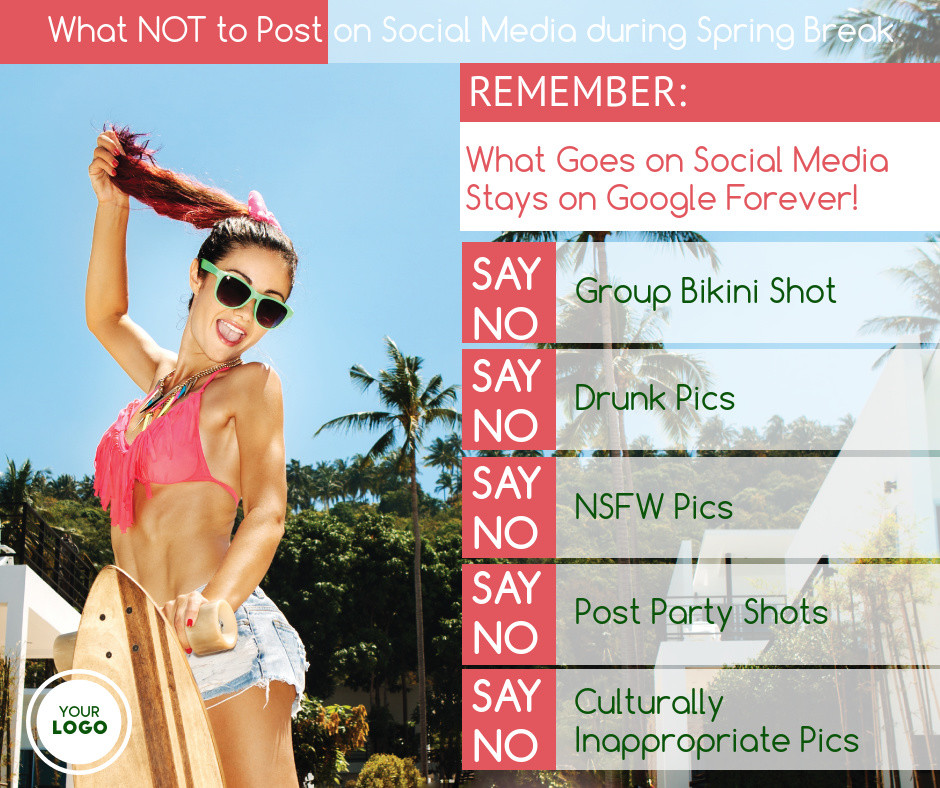 It's Spring Break! In the U.S. and Canada, if your followers have kids then it's guaranteed that many of them are jetting off to the beach or their kids are! Share some helpful tips and advice to make their time away less stressful. Any photos of the beach will put a smile on your customer's face – just share it! #SpringBreak2017 #HappySpringBreak
WHAT'S NEW
SPRING IS IN THE AIR!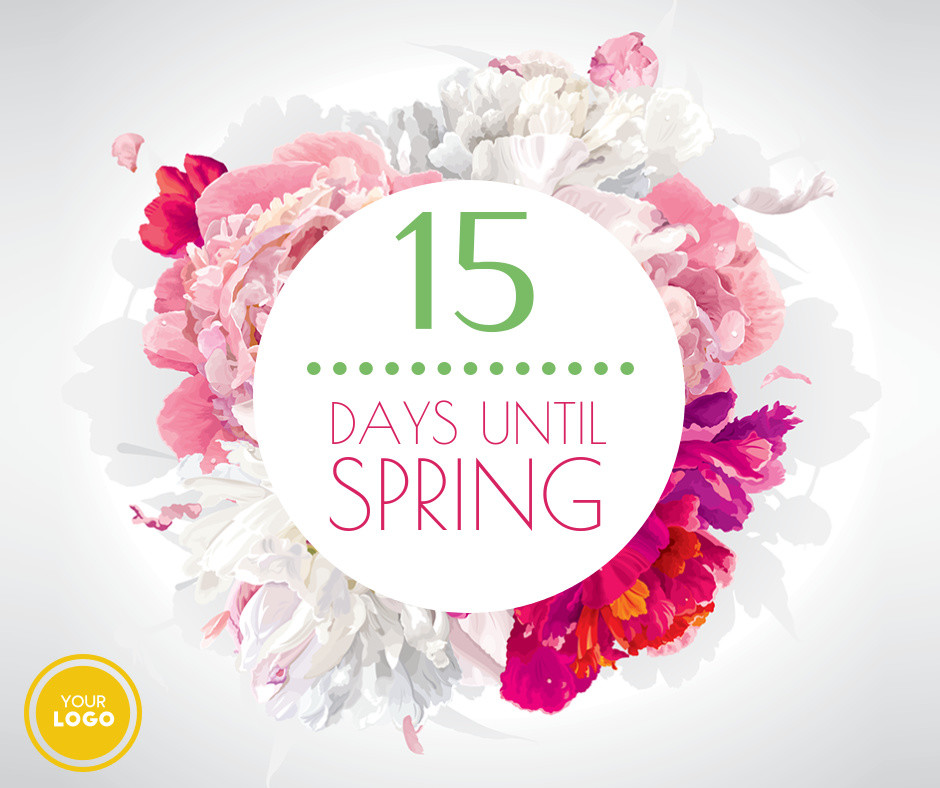 Sorry guys, but for the next month we will be coming at you with #EverythingSpring templates. Now is the time when everyone starts to feel the Spring itch and we've got you covered with general post ideas and custom made for each industry! You can't say we don't love you! #HappySpring #GoodbyeWinterHelloSpring
RISE TO THE CHALLENGE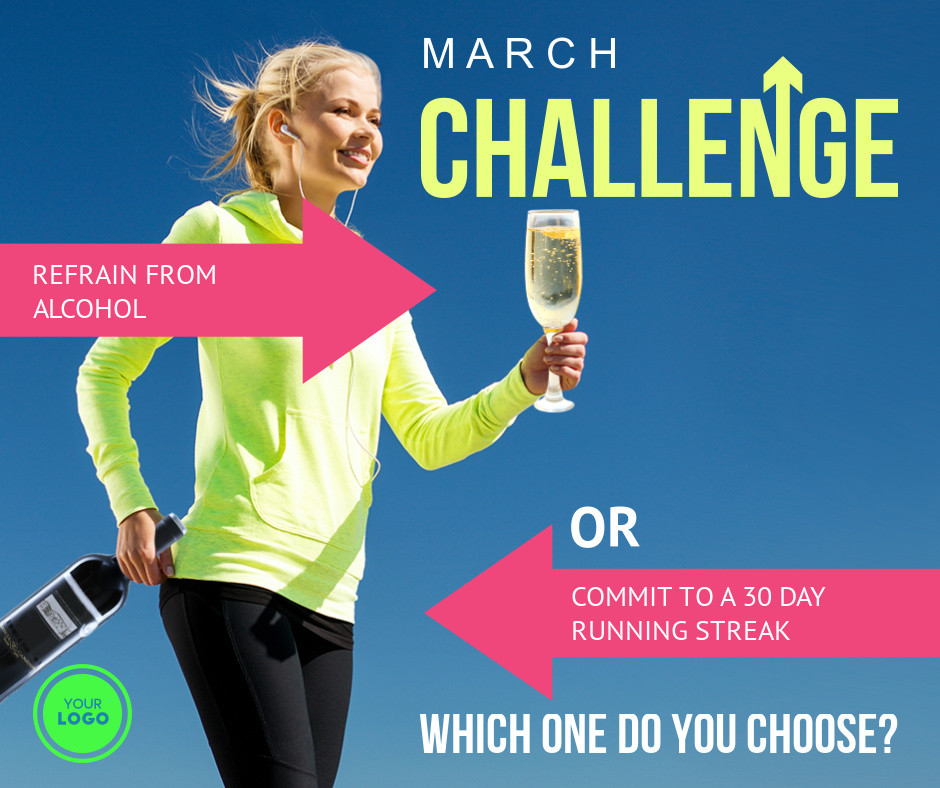 Our monthly challenges are picking up momentum. The closer we get to warmer weather, the more motivated your followers will be! Get them moving! Or drinking! It depends on your industry – have fun with it! If you are a wine distributor, well be creative and encourage both. If you are a Fitness guru, encourage the runners in them. #MarchChallenge #RunBabyRun #Cheers
MA-XIMIZE YOUR MA-RKETING STRATEGY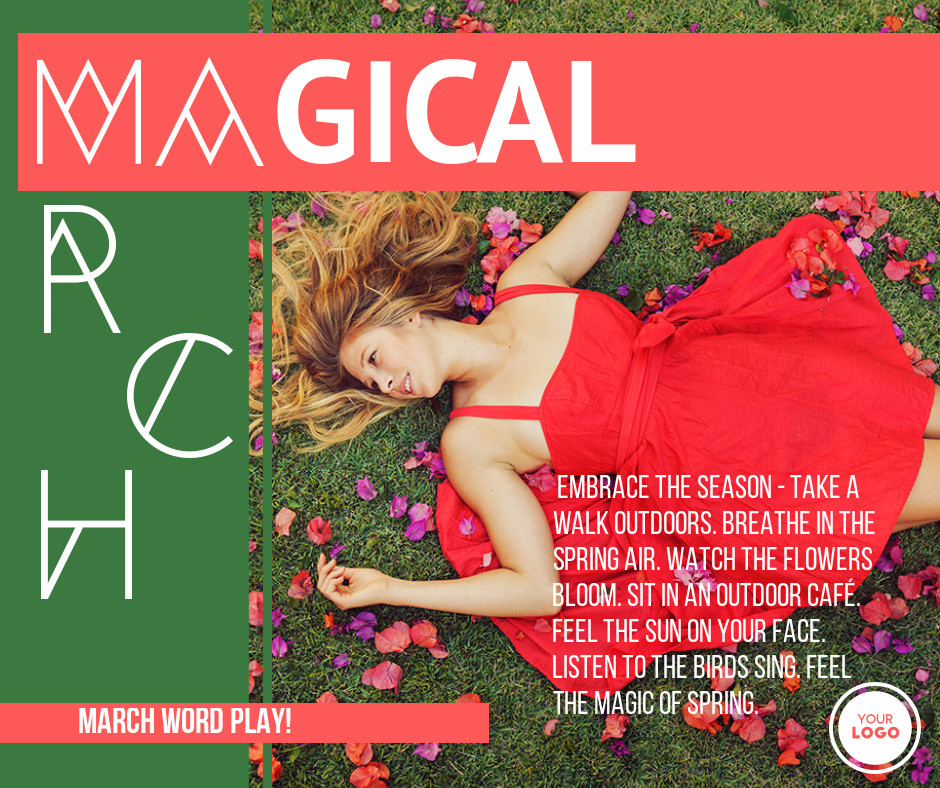 #March is here and it brings enlightening words to ma-ke your newsfeeds ma-tter! You don't have to be a ma-gician to peak your followers attentions, all you need is unique and enriching posts. #MasterMind #MarketingGuru #MartiniTime
IT'S A WOMAN'S WORLD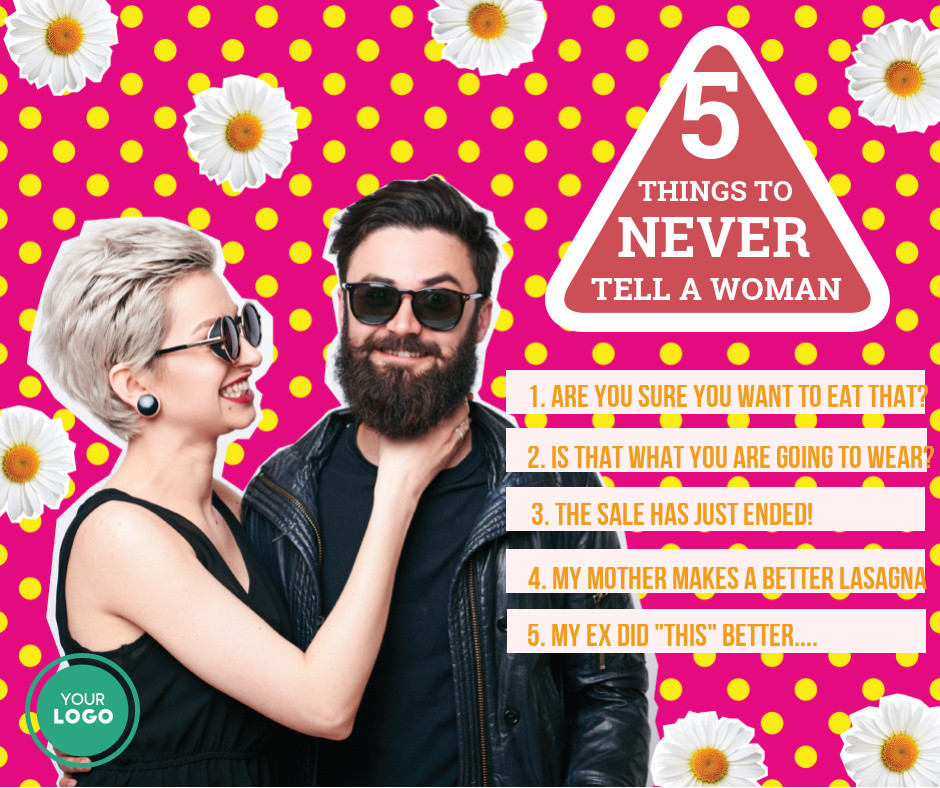 We've added new women templates to coincide with #WomensDay only these are more general and can apply all year round. No need to schedule only for #March8. If you have a large woman following, it's simple then – one post a week. Keep them happy and keep your accountant even happier! #WomenRule #PrettyWoman
DIC-SHE-NARY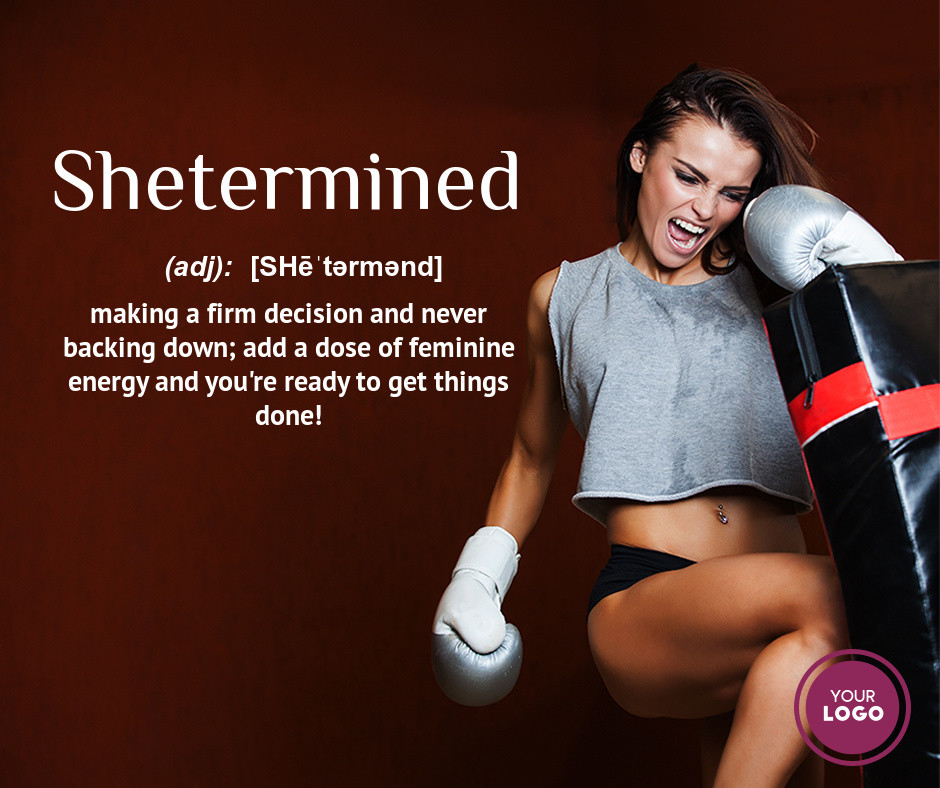 You love our dictionary words so we bring to you #womenonly #words (#menonly is coming soon, don't worry!). Let's try to get these words in the daily lingo! If you want words for your business or brand or for your industry, just ask. Your wish is our command! #IAmWoman #WomensDictionary
WHAT'S UP THIS WEEK
MARCH 6 – FUN FACTS ABOUT NAMES DAY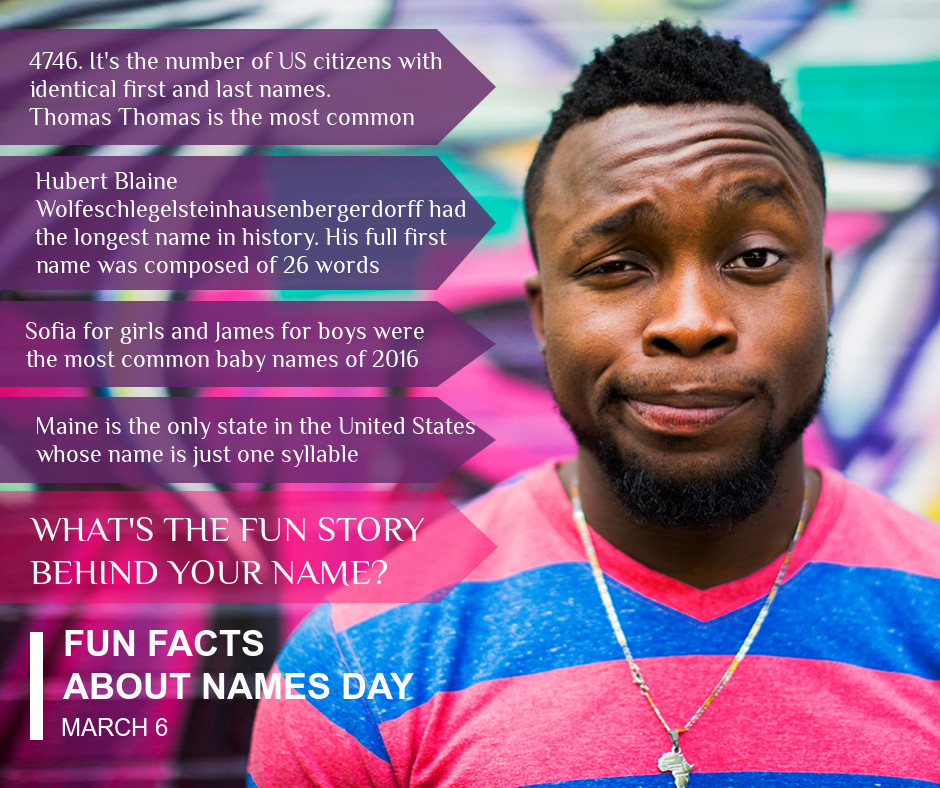 A name is a name is a name – well, not really! Many names have significant meanings and were chosen for a reason. Why not tell your followers the "story" behind your business name. Adding that personal touch to your company is a sure-fire way to elevate brand awareness and loyalty. #NameDay #WhatsYourName
MARCH 7 – BELL PATENTS THE TELEPHONE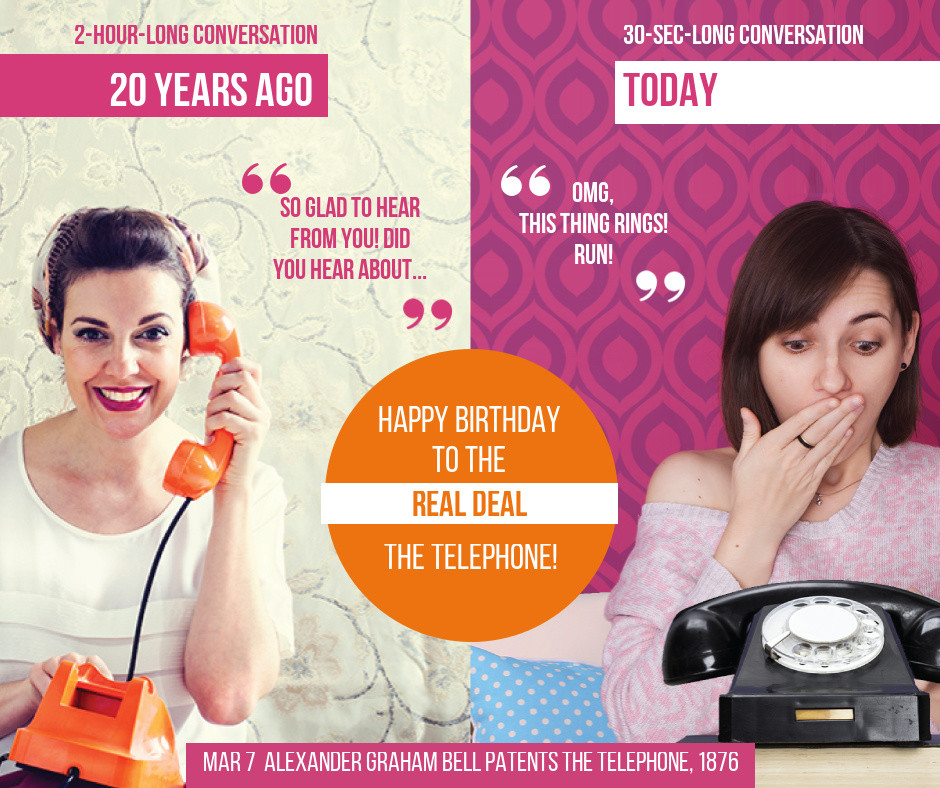 A shout out to #AlexanderGrahamBell for patenting the telephone – imagine a life without our #mobile phones! Share this post – it will delight the followers pre-mobile and those who have no clue what a rotary phone looks like. On that note, we hope that your businesses are mobile-friendly, if not get on it! #Mobile #Responsive
MARCH 8 – INTERNATIONAL WOMEN'S DAY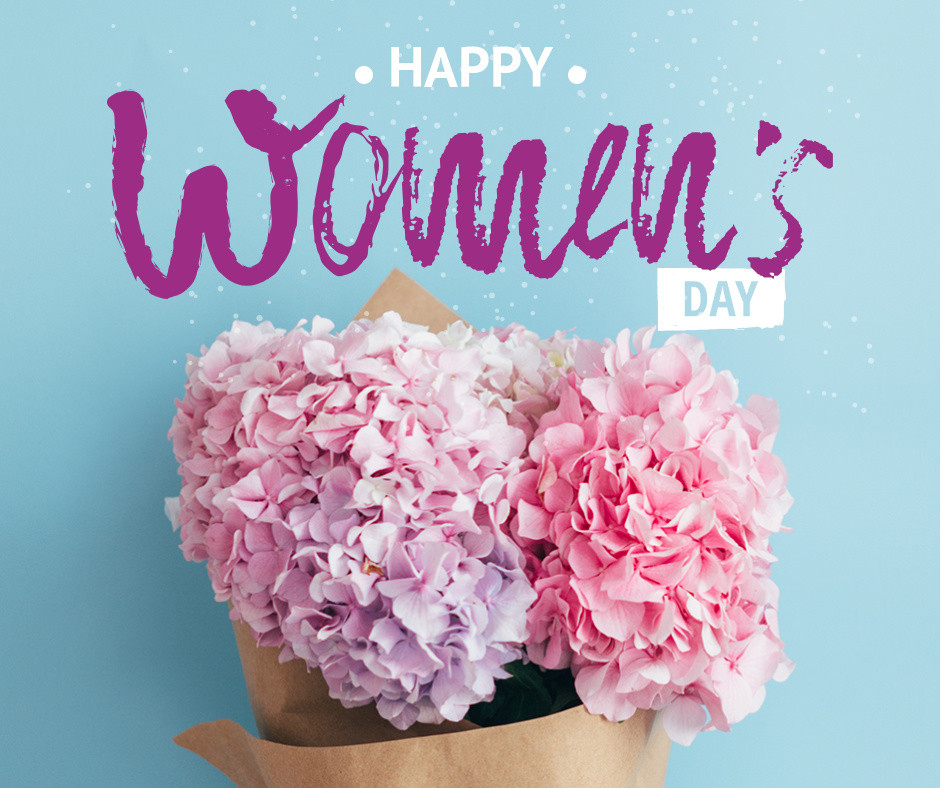 Today is the day we recognize women's achievements on social, cultural, political and economic levels. Today we raise awareness of the challenges women continue to face on a global level. Traditionally, you send yellow mimosa's to the great women in your life. Just sharing this post is enough to show how much you appreciate them. #HappyWomensDay Why not offer a discount or freebie to all the women customers. Just for one day!
MARCH 9 – NATIONAL GET OVER IT DAY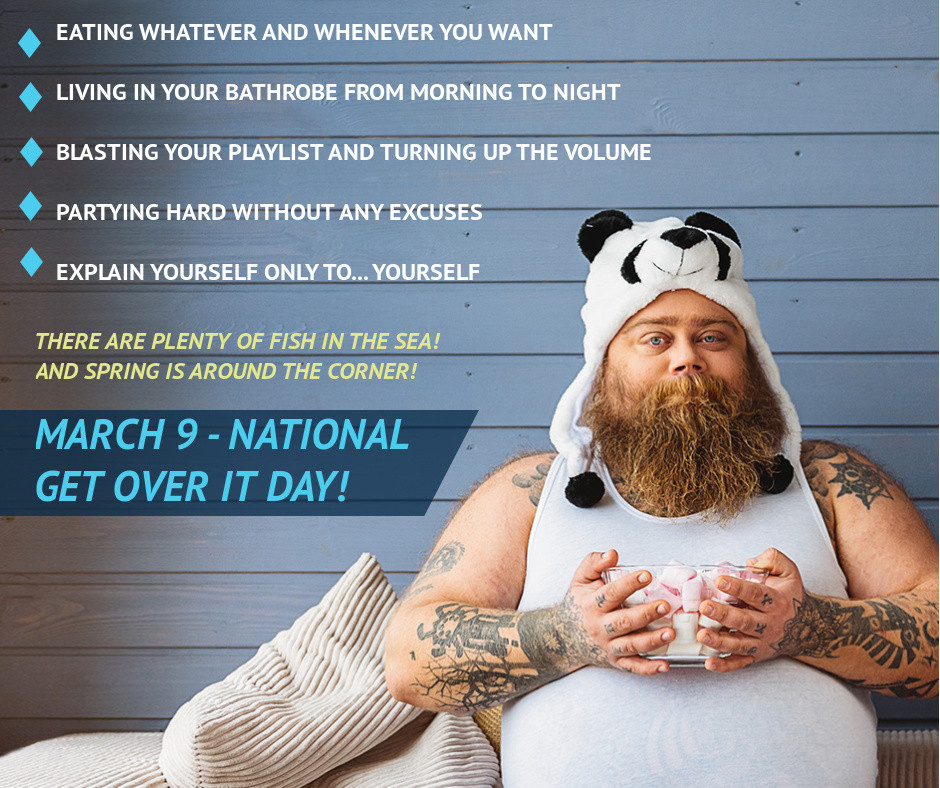 Did you know that most breakups happen in the Springtime? With the new air comes fresh eyes! Whether it be a romantic or business one, it's fair to say that ripping the bandage is easier than dwelling over it. Have fun here and just maybe you are inadvertently helping a follower just "get over it" already! #NationalGetOverItDay
MARCH 10 – INTERNATIONAL DAY OF AWESOMENESS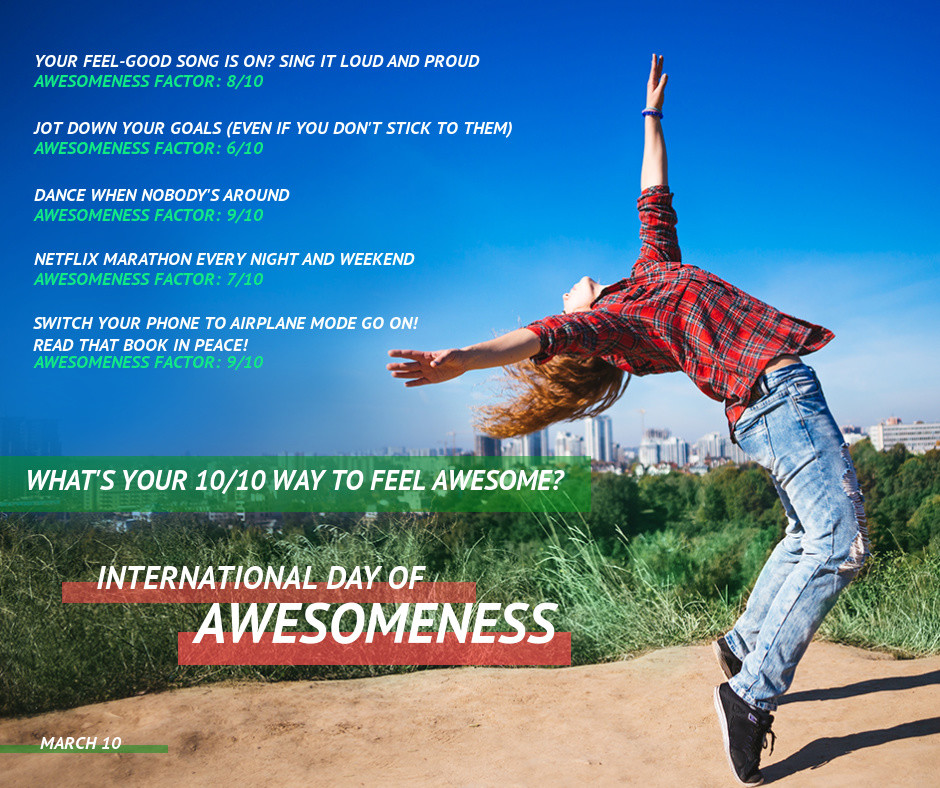 Okay, seriously we don't need to promote this post to you. Who doesn't want to be reminded how #awesome they are?! Spread the #awesomeness – they deserve the love! Hey, while you're at it – create an Awesome Deal today! #AwesomeDealsforAwesomeCustomers
MARCH 11 – DREAM DAY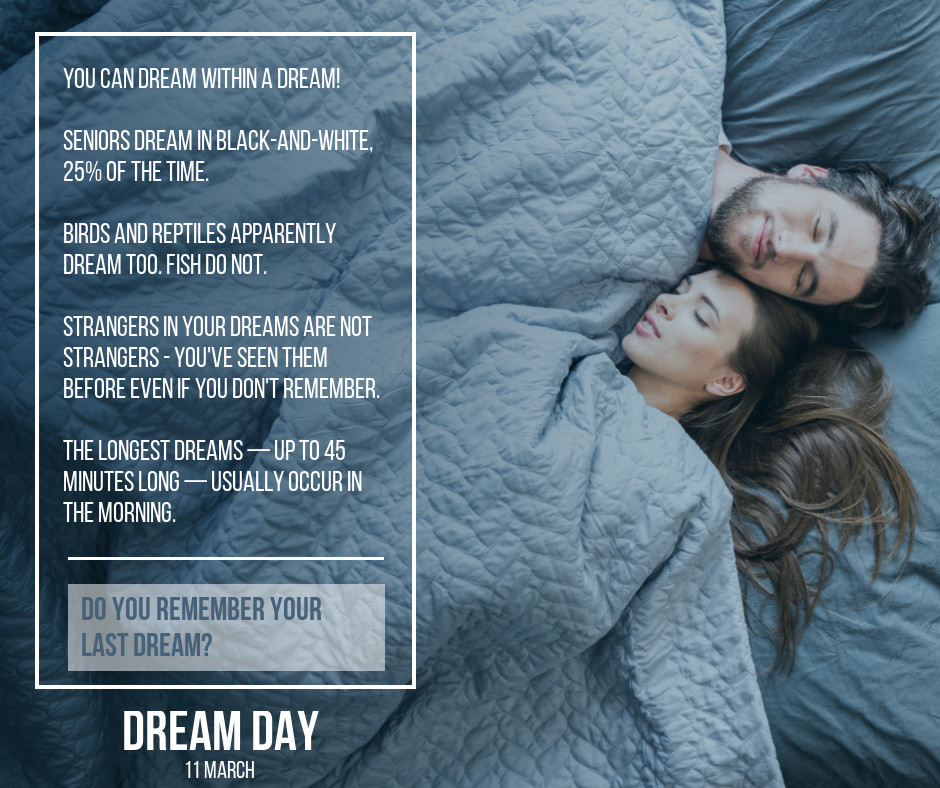 Calling all dreamers! Today, share a dream quote or fun facts like this one. Motivate your customers to follow their dreams. If you can be a positive influence then they will gladly seek your advice and/or take pride in your product. #DreamOn #DreamDay
MARCH 12 – DAYLIGHT SAVINGS TIME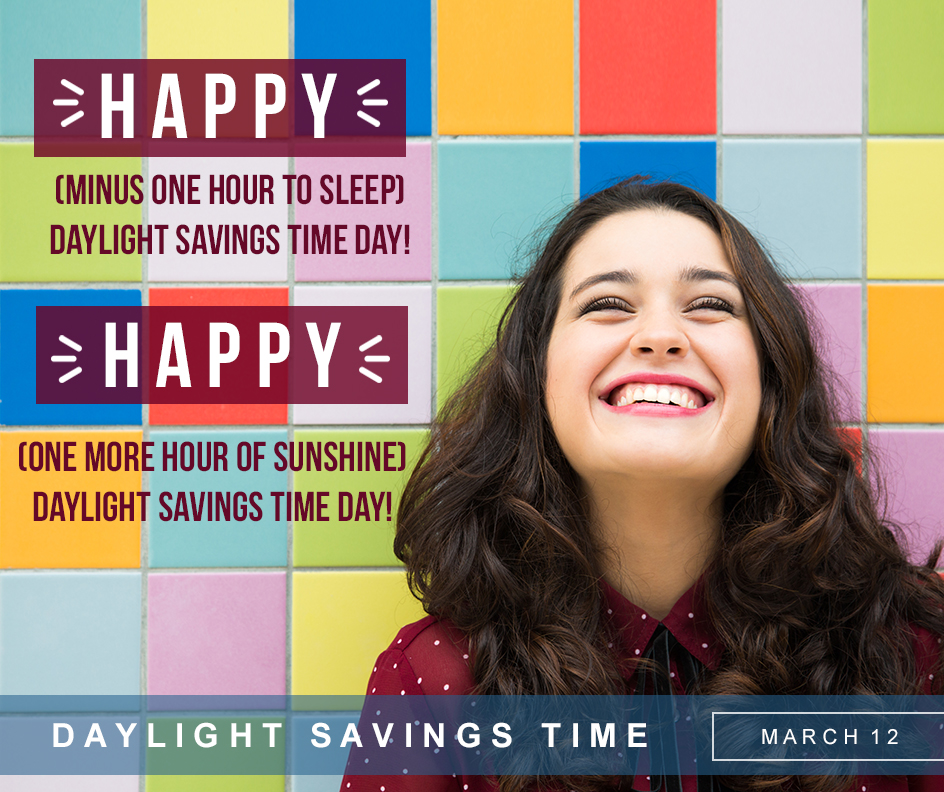 Very Important Reminder – even if most of our smartphones automatically change the time for us! Still, we highly recommend sharing this one – it will be appreciated by many. #HelloDaylight #HelloSunshine
THIS WEEK, WE ARE PLANTING THE SEEDS OF SPRING TEMPLATES STILL TO COME. THIS SEASON IS ALWAYS A GOOD TIME FOR BUSINESS, NO MATTER THE INDUSTRY. IT'S A STEPPING STONE, IF YOU WILL, TO SHOWCASING FRESH, NEW IDEAS OR COLLECTIONS. EVERYONE IS IN THE MOOD FOR SPRING – SO TAKE ADVANTAGE OF THE BLOOM!
NEXT WEEK, EXPECT MORE REFRESHING POST IDEAS. GET READY TO BE AWAKENED BY THE SPLENDOR OF SPRING!
If you don't see anything that suits you, be sure to let us know! We have professional designers on hand to create social templates for your needs. And of course, any questions, comments, or concerns are welcome. It's always important to take every opportunity to attract new customers, whether it be by using your own creativity to design content, or by saving time and using PromoRepublic library to find customizable content that works for you.