We know! We know! It's only the 2nd week of December but a Marketer's life is about being on Top of the Trends, right? Now that your Christmas posts are scheduled, the next big holiday is New Years. Engagement is high this season so be sure to take advantage of your followers' presence online. Make the last days of the year be memorable; that way they look forward to the New Year.
WHAT'S ON TREND
WHAT'S YOUR NEW YEAR'S RESOLUTION?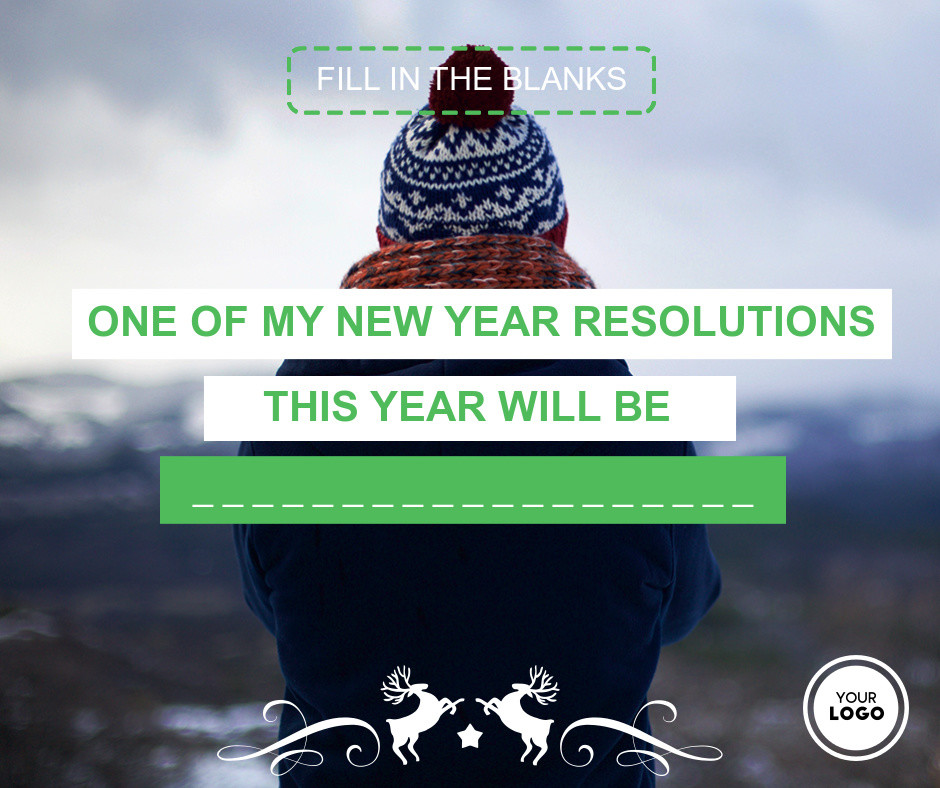 Every year, like clockwork, we all write down our New Year's resolutions for the coming year. Without a doubt, your followers are in the same boat. So why not engage them by asking for their ideas. Get them in the mood for 2017! #NewYearsResolution
ROCK AROUND THE CLOCK
We can say with certainty that more than half of your fans are celebrating the New Year in one form or another. Give them some fun party ideas to get them ready before the big day. No fuss. Just fun! #NewYearsEveParty #PartyTime
CHEERS! UNCORK THE BUBBLY!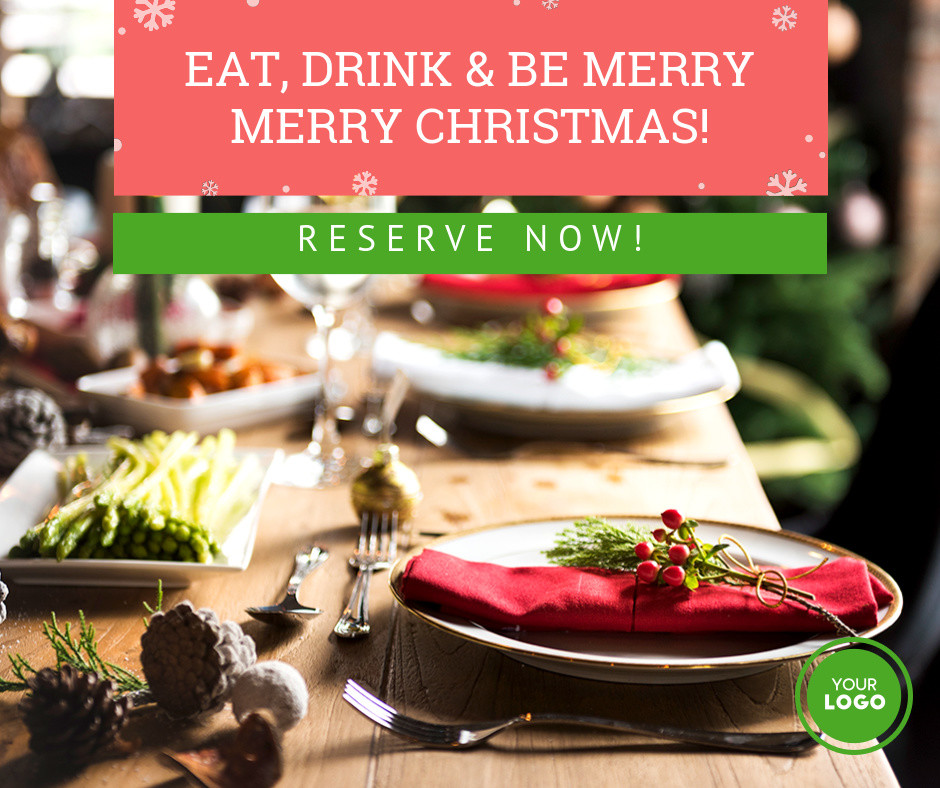 If you have a restaurant/bar, here's a celebratory template just for you! Even if your followers are hosting a party in house – we don't see why they can't use it either. Your chance to leave 2016 with a big bang! #HappyNewYear #ChampagneDreams
STROKE OF MIDNIGHT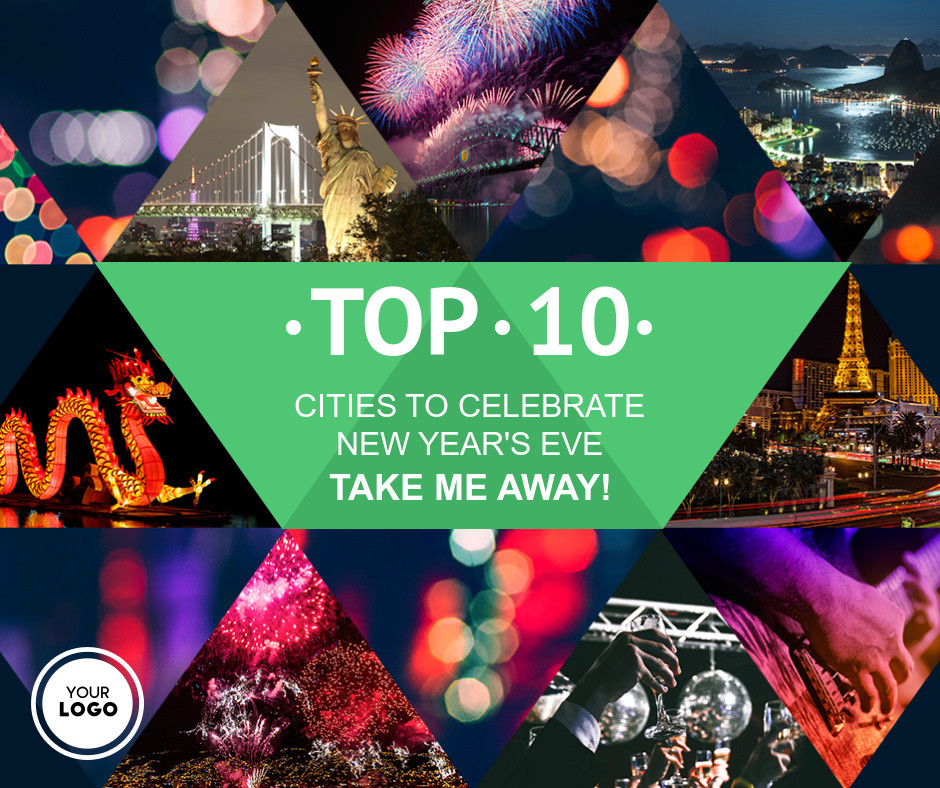 Where will you be when the clock strikes 12? Where will your followers be? Will some of them be in Paris or perhaps in Rio de Janeiro? Share the traditions of other countries. The new year is about opening your minds to new possibilities, after all! #NewYearsTraditions #NewYear2017
RING IN THE NEW YEAR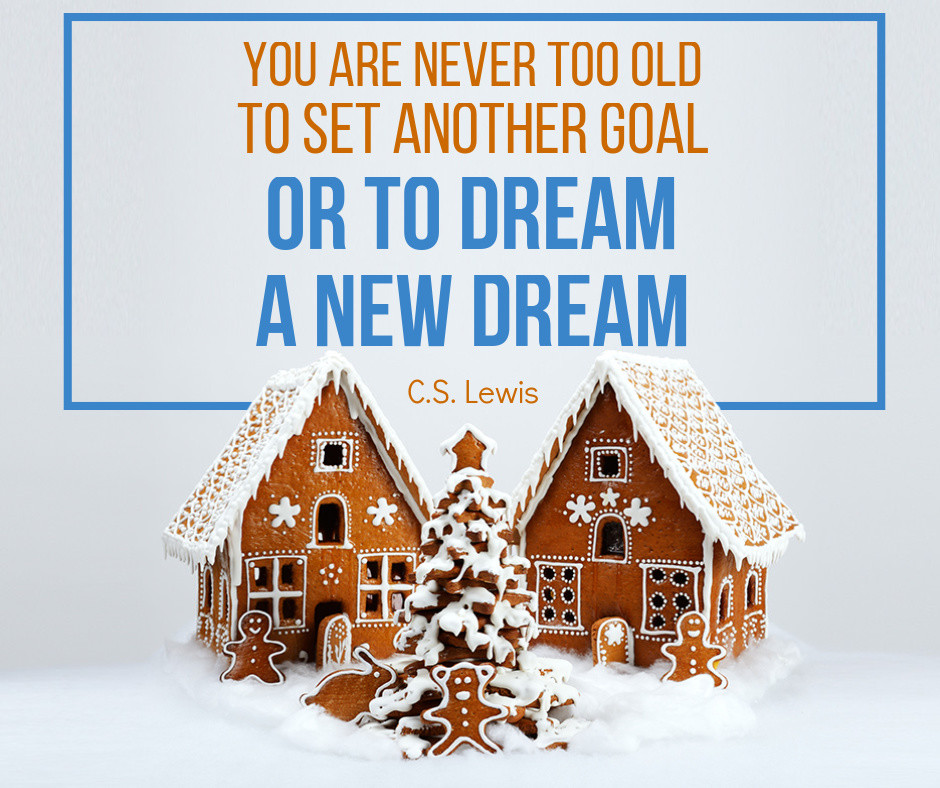 Share some fun facts about the New Year's with your followers. We are all suckers for stats! If quick facts are not your thing, then opt for inspirational quotes! Either way, they are both high in engagement and that's the goal, right? #FunStats #NewYearsQuotes
WHAT'S NEW
SEASON'S GREETINGS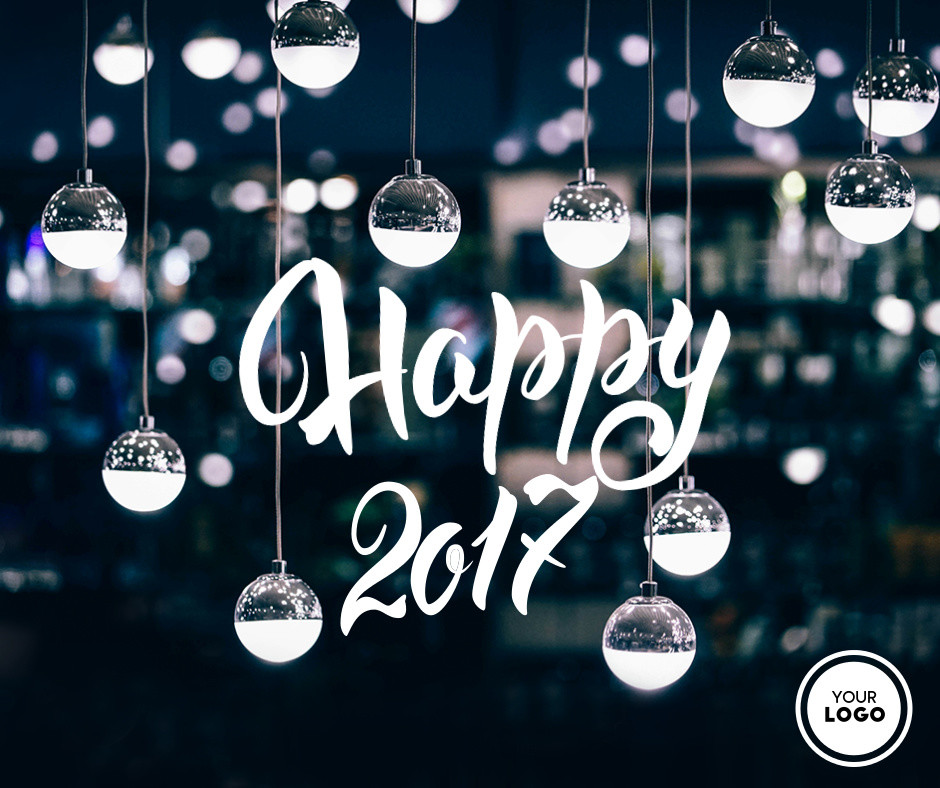 With Christmas, Hanukkah, Kwanzaa and New Year's right around the corner; it would be silly not to have these templates ready for you! #HappyHolidays #MerryXmas #HappyHanukkah #HappyKwanzaa #HappyNewYear
NEW YEAR! NEW BODY!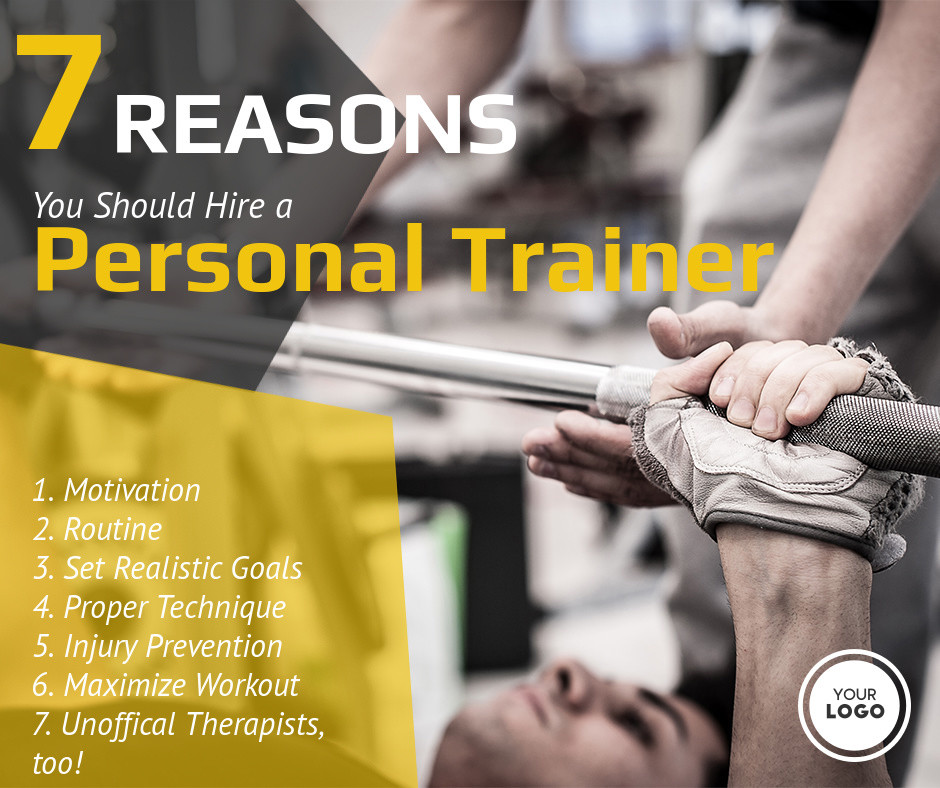 When every new year comes along, a wave of optimism boosts our ego and self-confidence. It's best to keep your fans high on this enthusiasm by sharing motivational quotes and perhaps, rebates to your gym/fitness center. #GetFit #NewYearsGoals
HERE'S TO NEW BEGINNINGS; TO A NEW SELF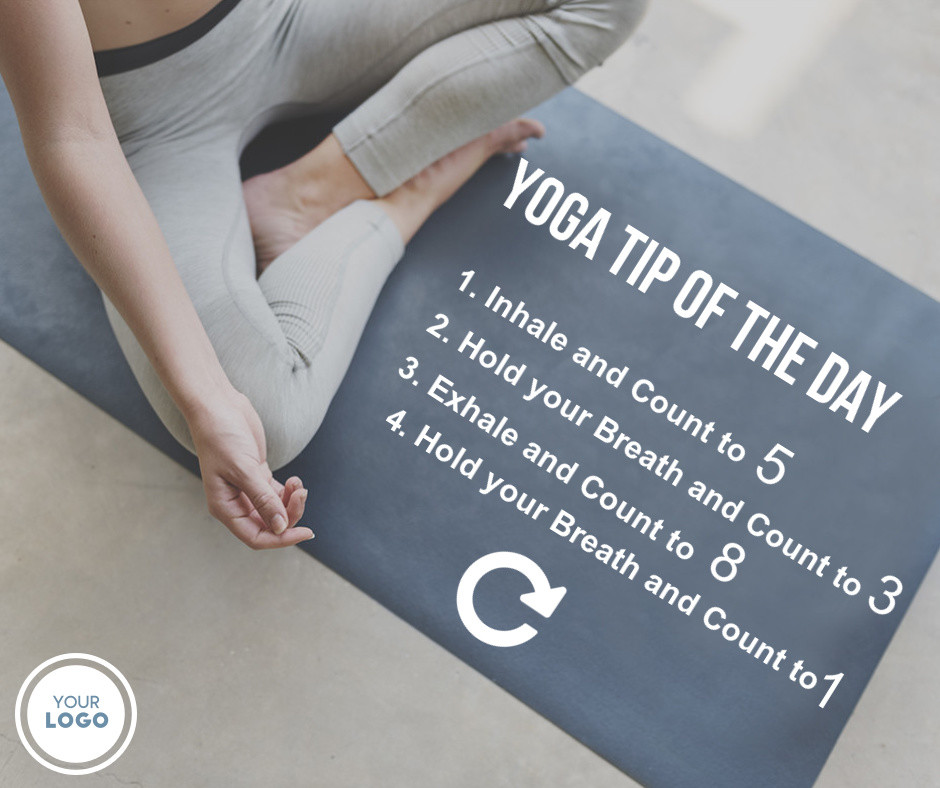 Yoga is not just a craze. Yoga has been around for over 5000 years. Spreading the principles and practices of yoga to your followers will not fall on deaf ears. Trust us. #YogaLife #Yoga #Namaste
ARE YOU UP TO THE CHALLENGE?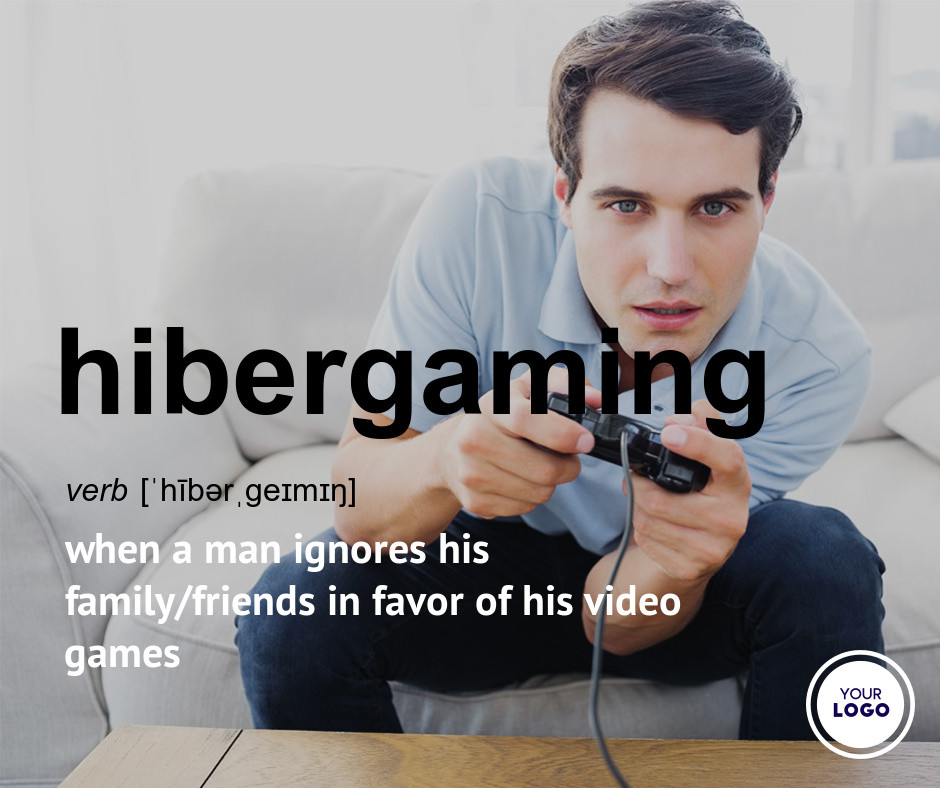 Video gaming receives a lot of slack but in fact, it's said to improve collaboration and problem solving skills. And we can count on all our fingers and toes, all the people who play. So share the facts; share the witty words. #VideoGame #Gamers
WHAT'S UP THIS WEEK
DAILY
DECEMBER 13 – NATIONAL DAY OF THE HORSE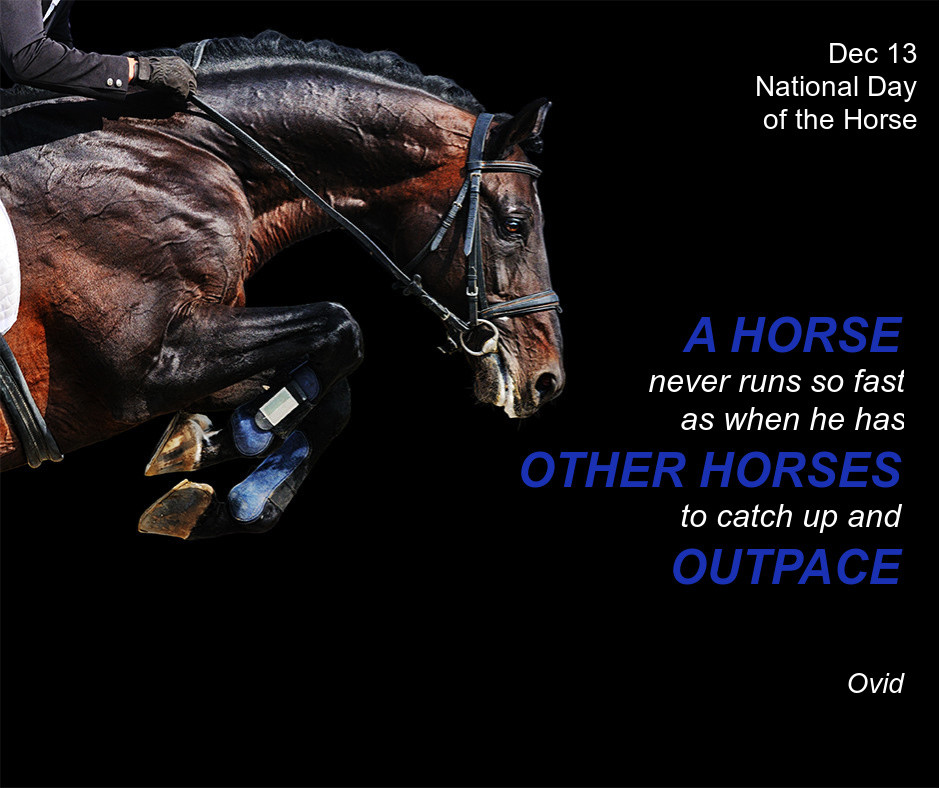 Today we celebrate the horse and its contribution to the economy, history and character of the United States. There is a long history and you could shed some light on it with your followers. #NationalDayoftheHorse
DECEMBER 14 – WORLD ENERGY CONSERVATION DAY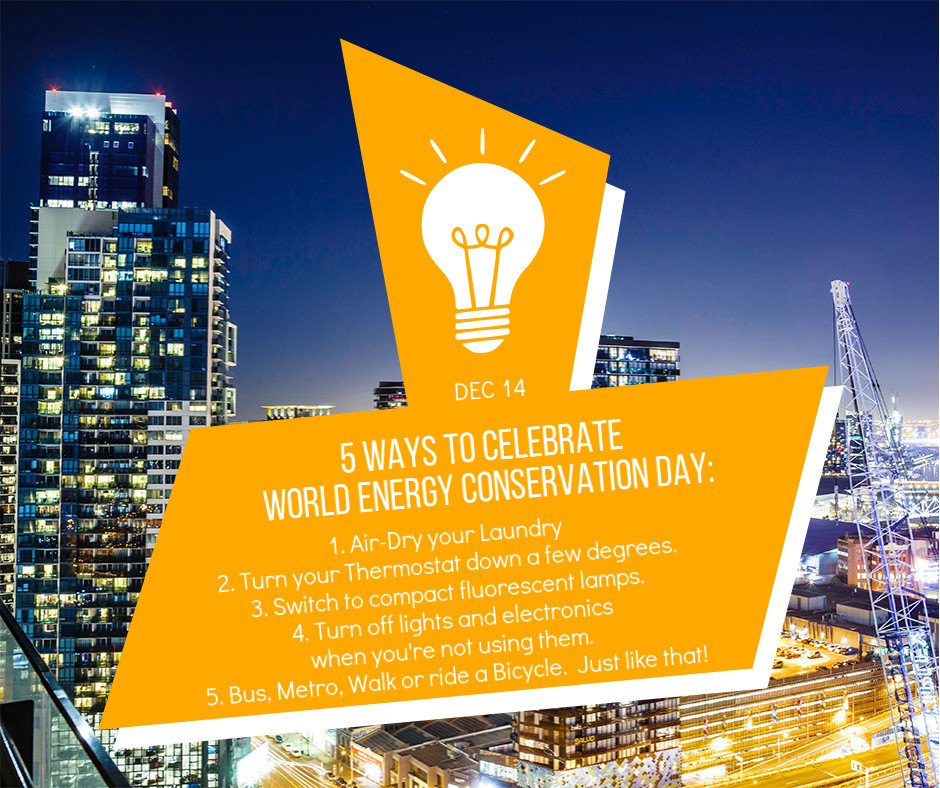 Ask Leonardo DiCaprio how important today is and he'll have the same answer as us – Very! Invite your fans to participate in saving the world. All it takes is to follow one or all tips, and we'll be off to a better future. #WorldEnergyConservationDay  
DECEMBER 16 – NATIONAL UGLY CHRISTMAS SWEATER DAY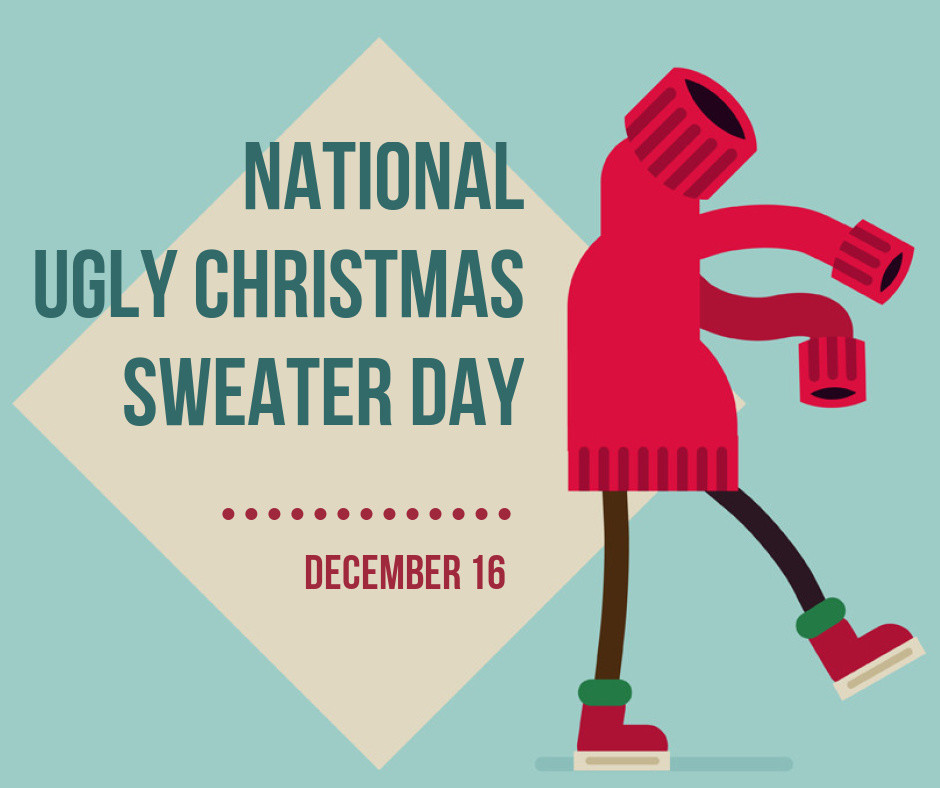 Encourage your followers to wear their ugly Christmas sweaters today! Step it up a notch and ask them to wear it to receive discounts in store. If you are an online shop, incite them to upload photos on social media for fun rewards. #UglyChristmasSweaterDay
DECEMBER 18 – ANSWER THE PHONE LIKE BUDDY THE ELF DAY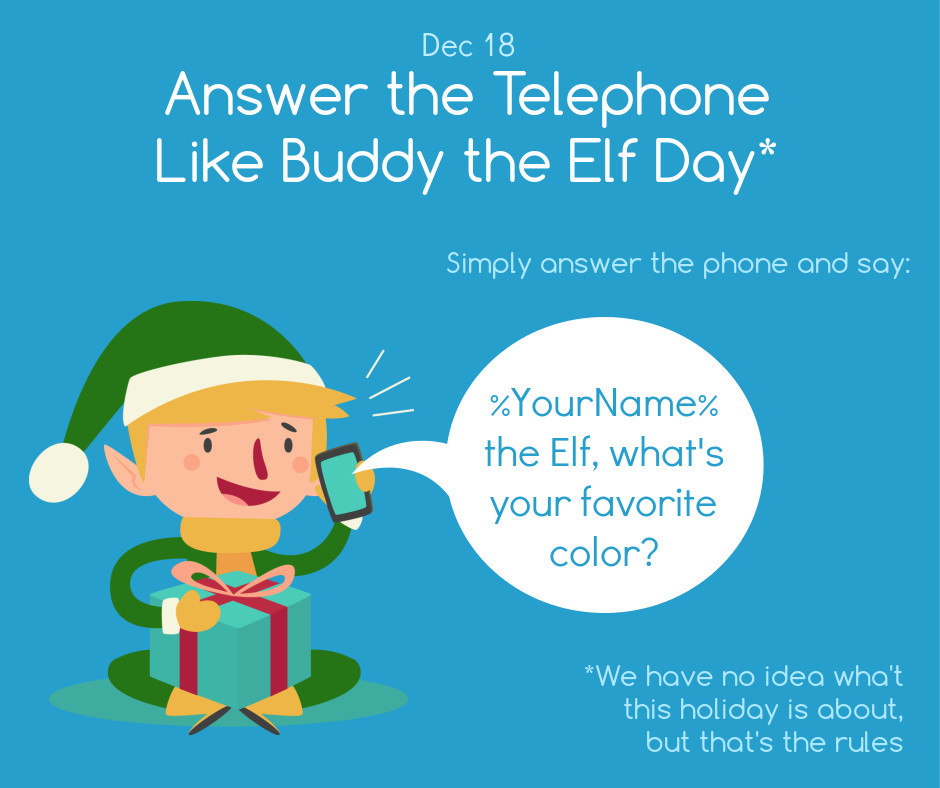 We can only assume Buddy the Elf came up with this holiday! Here's how to properly observe this holiday – when you answer the phone, say "(Your Name) the Elf, what's your favorite color." Share with your little elves, i.e. followers! #AnswerThePhoneLikeBuddyTheElfDay
JOIN US IN SAYING GOODBYE TO 2016 AND HELLO TO 2017 WITH A CALENDAR RICH IN ENGAGING CONTENT. OUR GOAL HAS ALWAYS BEEN TO OFFER YOU THE MOST UP-TO-DATE TEMPLATES AND NOTHING WILL CHANGE IN THE NEW YEAR. EXCEPT THIS YEAR – EXPECT MORE CUSTOMIZED POSTS, AN EASIER SEARCH ENGINE AND MORE UNIQUE DESIGNS.
NEXT WEEK, WE WILL BE SLIDING INTO A NEW SEASON (EVEN THOUGH IT ALREADY FEELS AND LOOKS LIKE WINTER IN SOME PARTS OF THE WORLD). WATCH OUT FOR OUR WINTER-READY TEMPLATES.
If you don't see anything that suits you, be sure to let us know! We have professional designers on hand to create social templates for your needs. And of course, any questions, comments, or concerns are welcome. It's always important to take every opportunity to attract new customers, whether it be by using your own creativity to design content, or by saving time and using PromoRepublic library to find customizable content that works for you.