In some parts of the world, the snow is falling and putting us all in the Holiday spirit. Thanks to Instagram, those of you who don't get the white stuff can still revel in the beauty of winter. The sounds, smells and delights of the Holidays are at every corner. How are sales so far? For many, it comes in a rush and for some it's a steady flow throughout the month. All the same, our goal is to keep it Alive & Well on our newsfeeds. There's something about Christmas, Hanukkah and New Year's that brings JOY to everyone's hearts.
WHAT'S ON TREND
CHRISTMAS COMES BUT ONCE A YEAR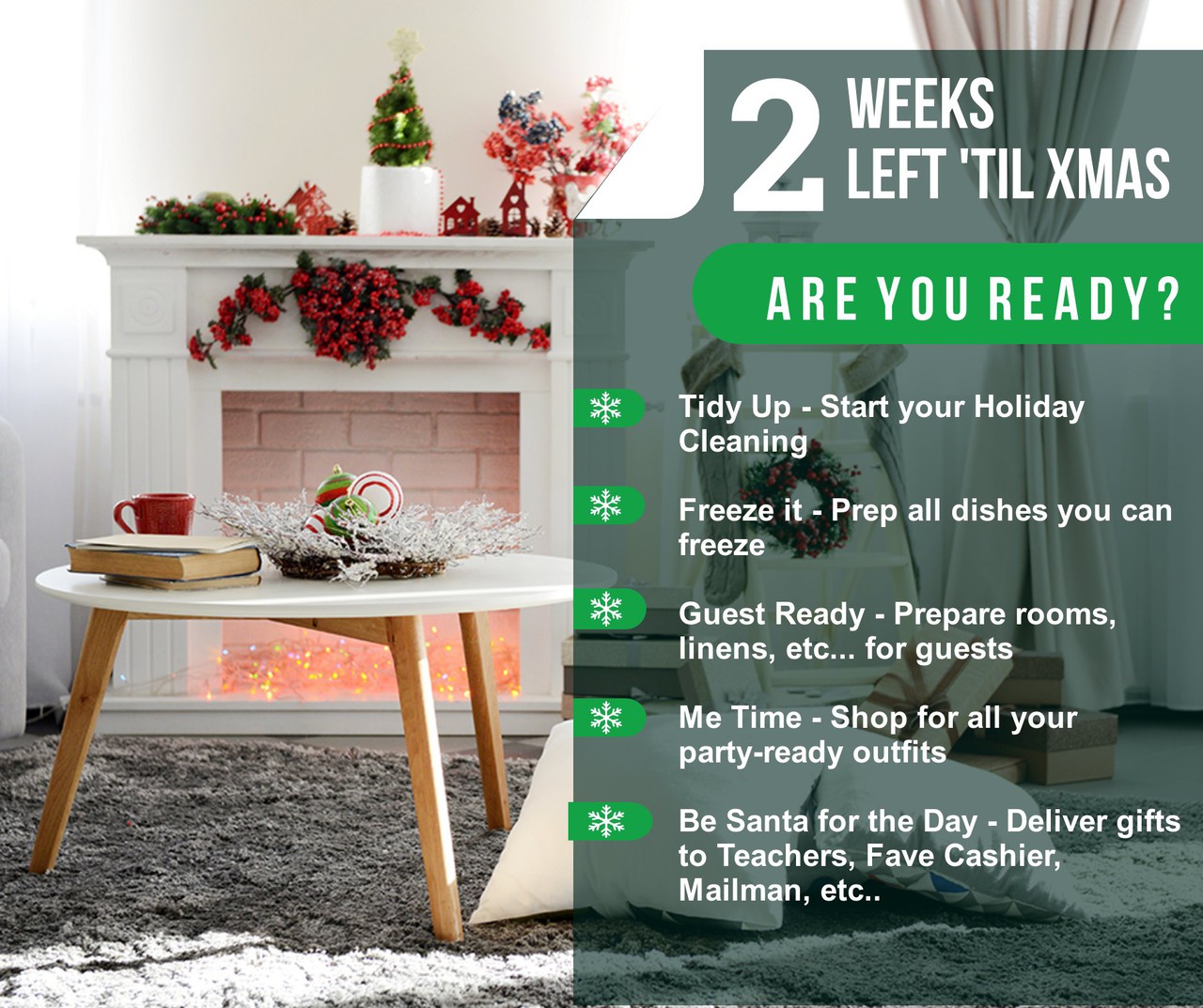 Already 2 weeks away, where has the time gone? Now is the time to start revving up the "urgency" posts with your customers.
JINGLE BALL SALES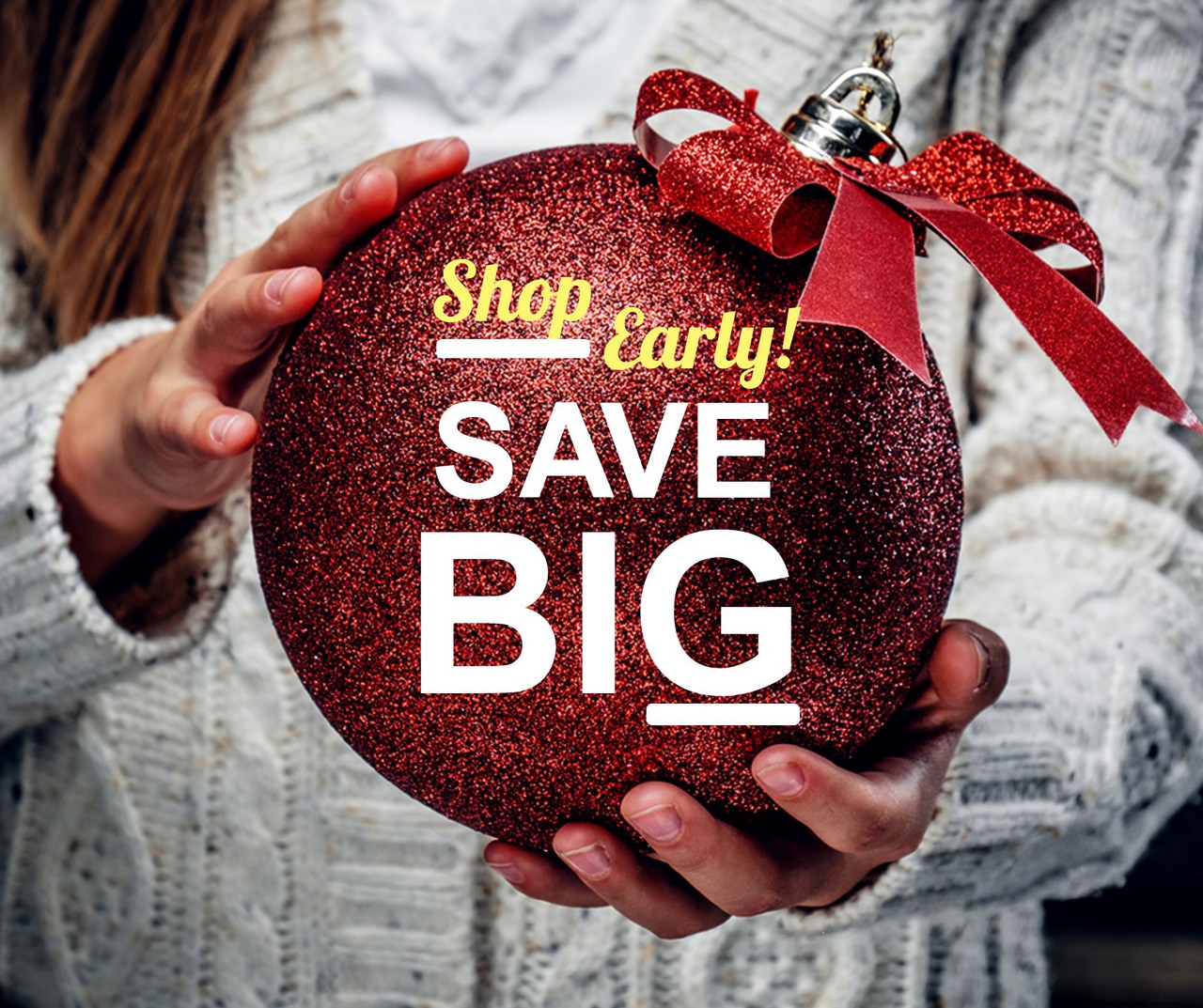 Encourage their Holiday Gift shopping with sales events. As 2017 comes to an end, there are mixed emotions fluttering about so tap into their #happy ones with savings!
GIVE THE GIFT OF GIVING BACK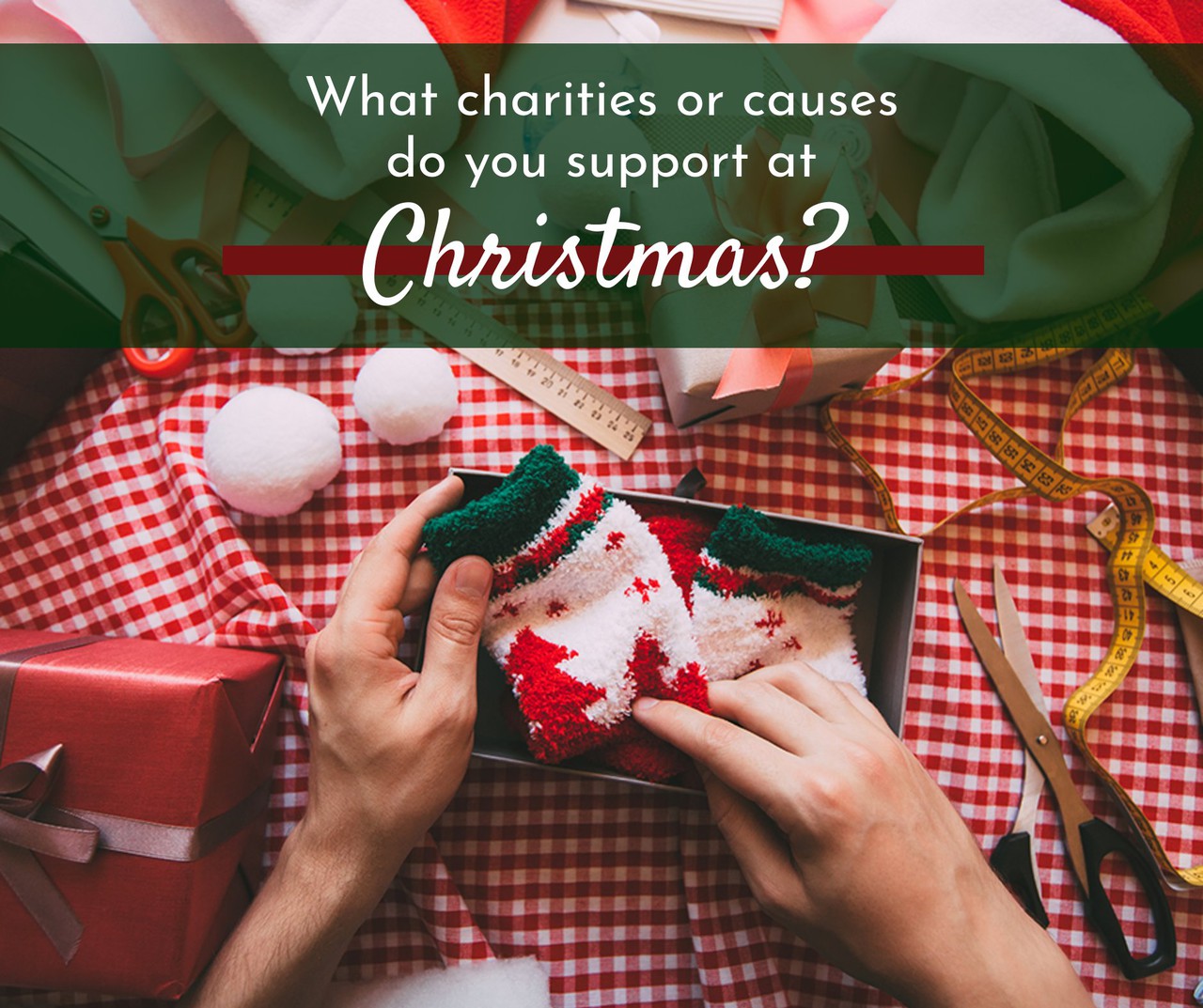 Not everyone is as fortunate as us so as a business, step up and ask your customers to drop off cans of food or donate a % to help the local homeless shelter. Every bit counts.
TO PARTY OR NOT TO PARTY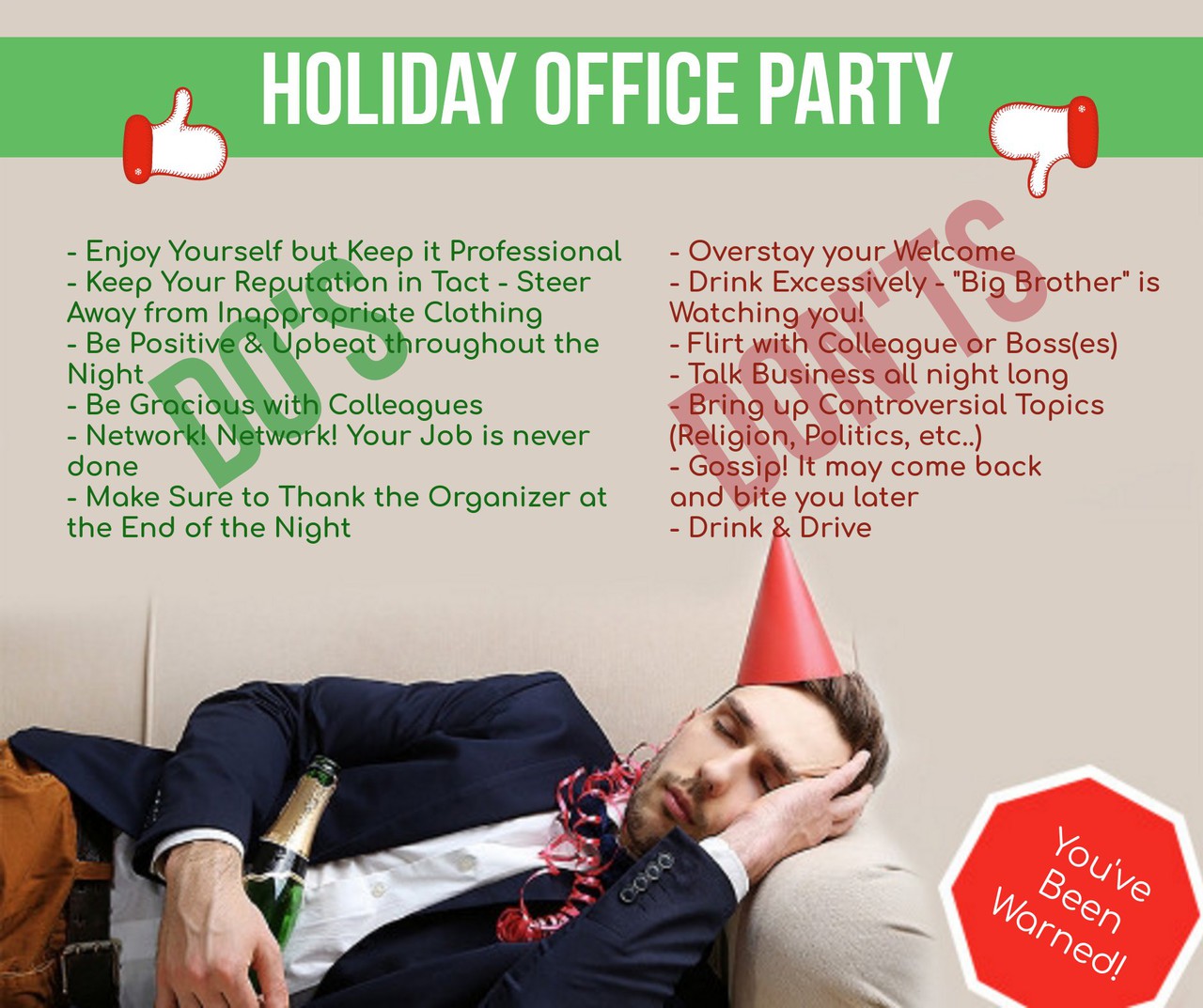 Ah! That is the question. The Holiday parties are a buzz! Share these helpful #HolidayDos&Donts with your followers. It's important to have fun but….
WHAT'S UP FOR 2018?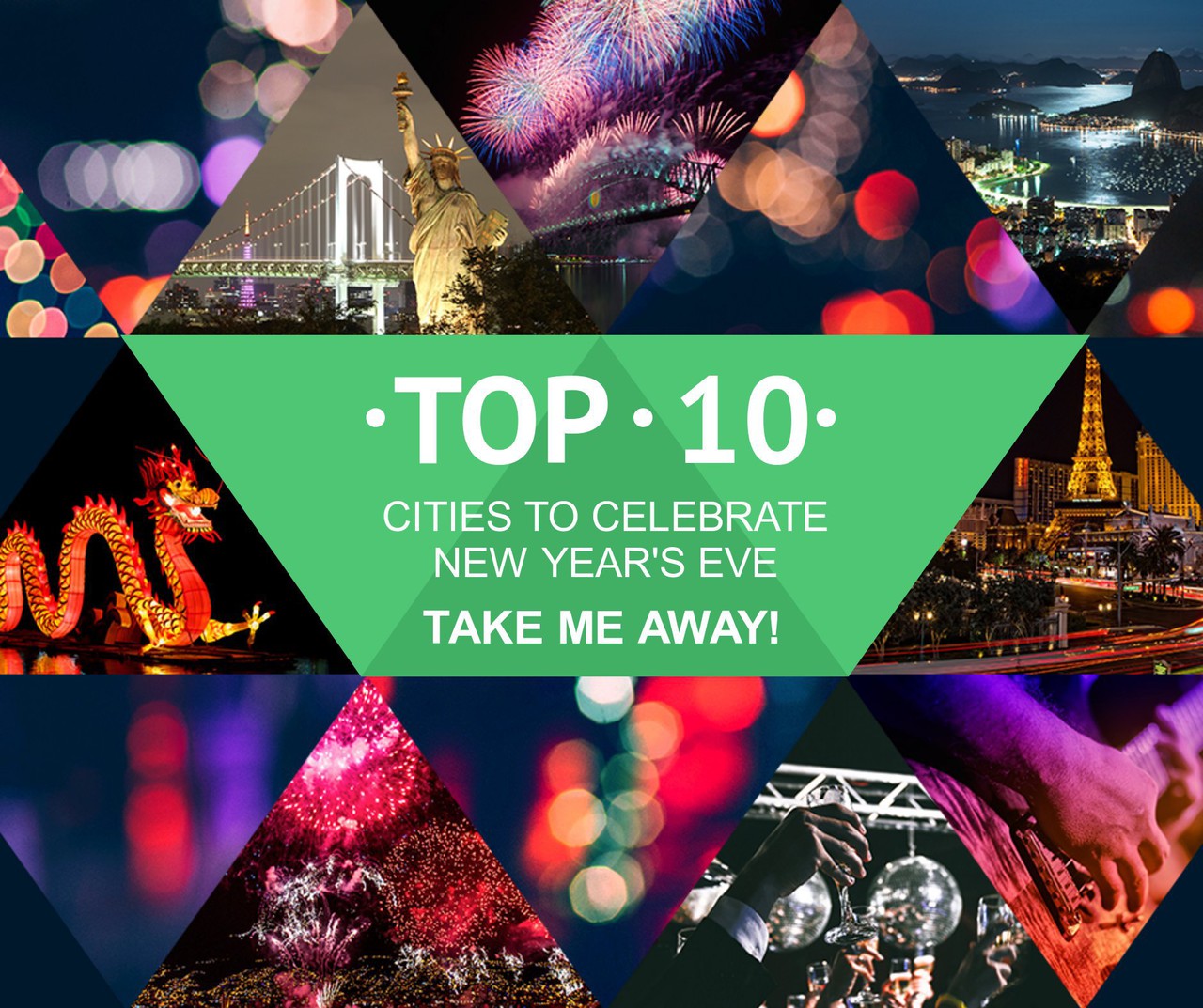 Any plans made for the #NewYear yet? You still have time to encourage your fans to book their tickets and fly away to start the New Year right! If you are in the Travel business, offer discounts on these cities!
WHAT'S UP THIS WEEK
DECEMBER 13 – NATIONAL COCOA DAY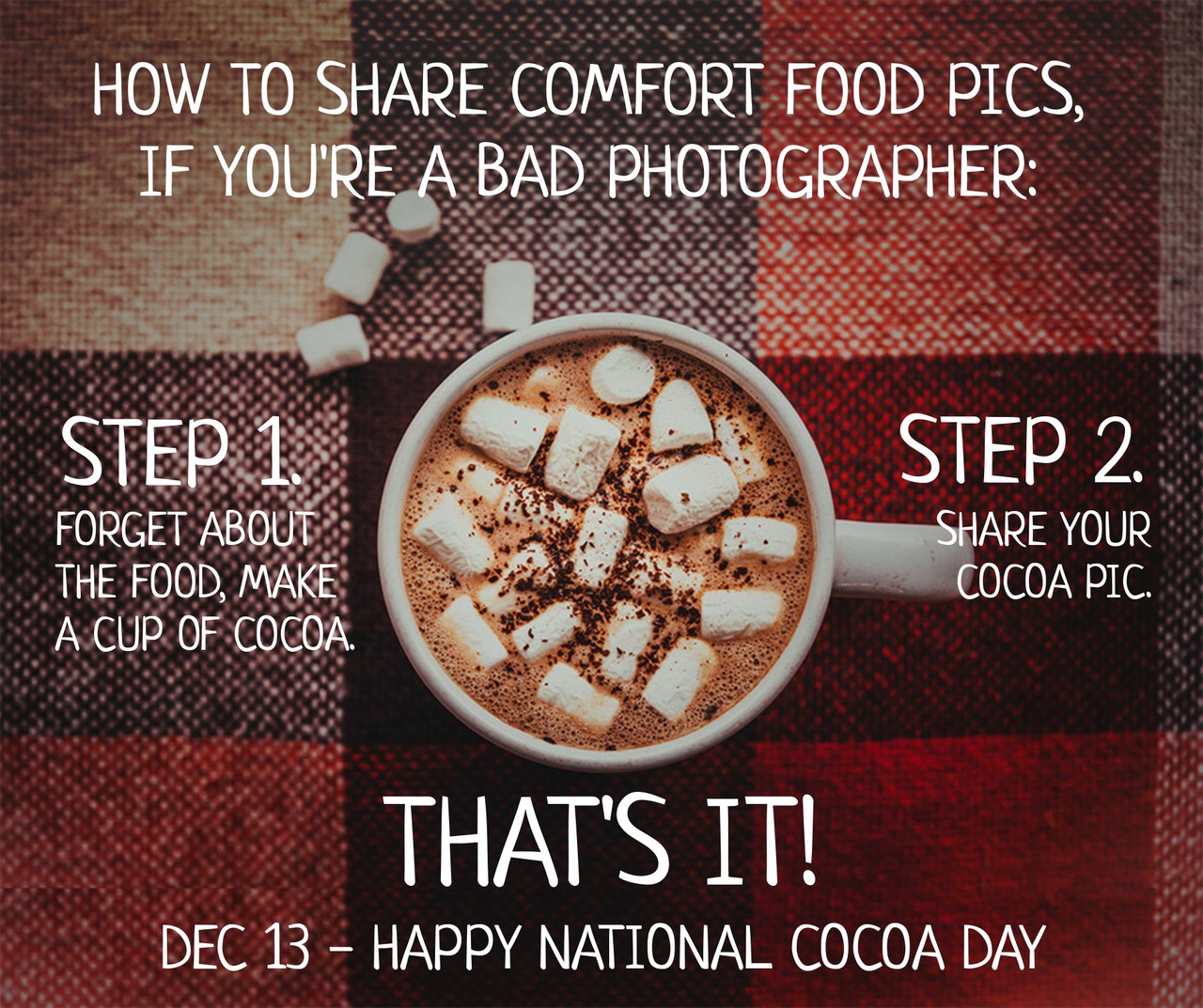 Winter is synonymous with warm and toasty foods – are you a restaurant? A café? A bakery? Or do you just love food? Share the yumminess!
DECEMBER 14 – WORLD ENERGY CONSERVATION DAY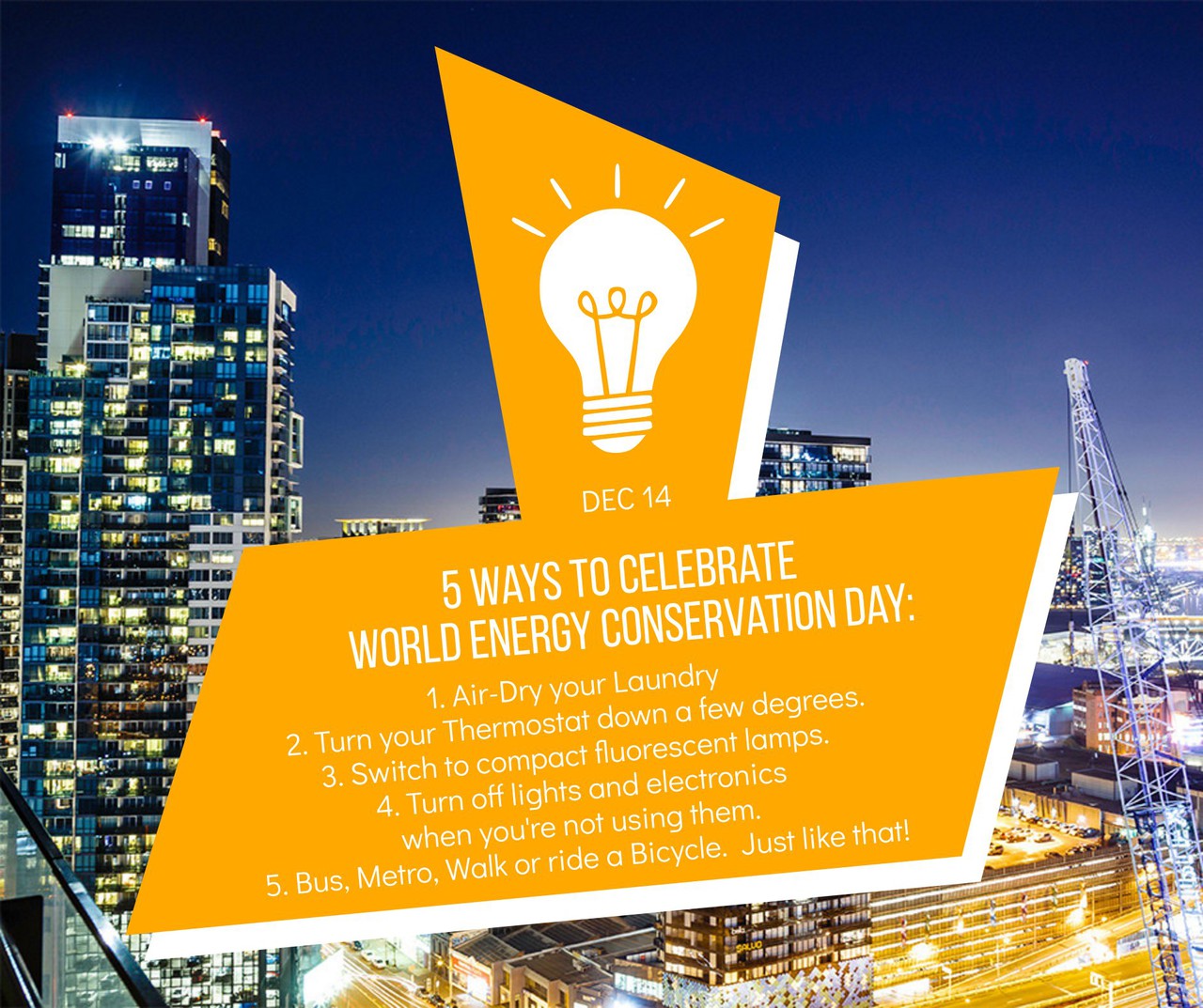 During the Holidays, we tend to forget the importance of saving our energy with all the parties going on but remind your fans that this is for our future selves!
DECEMBER 15 – NATIONAL UGLY CHRISTMAS SWEATER DAY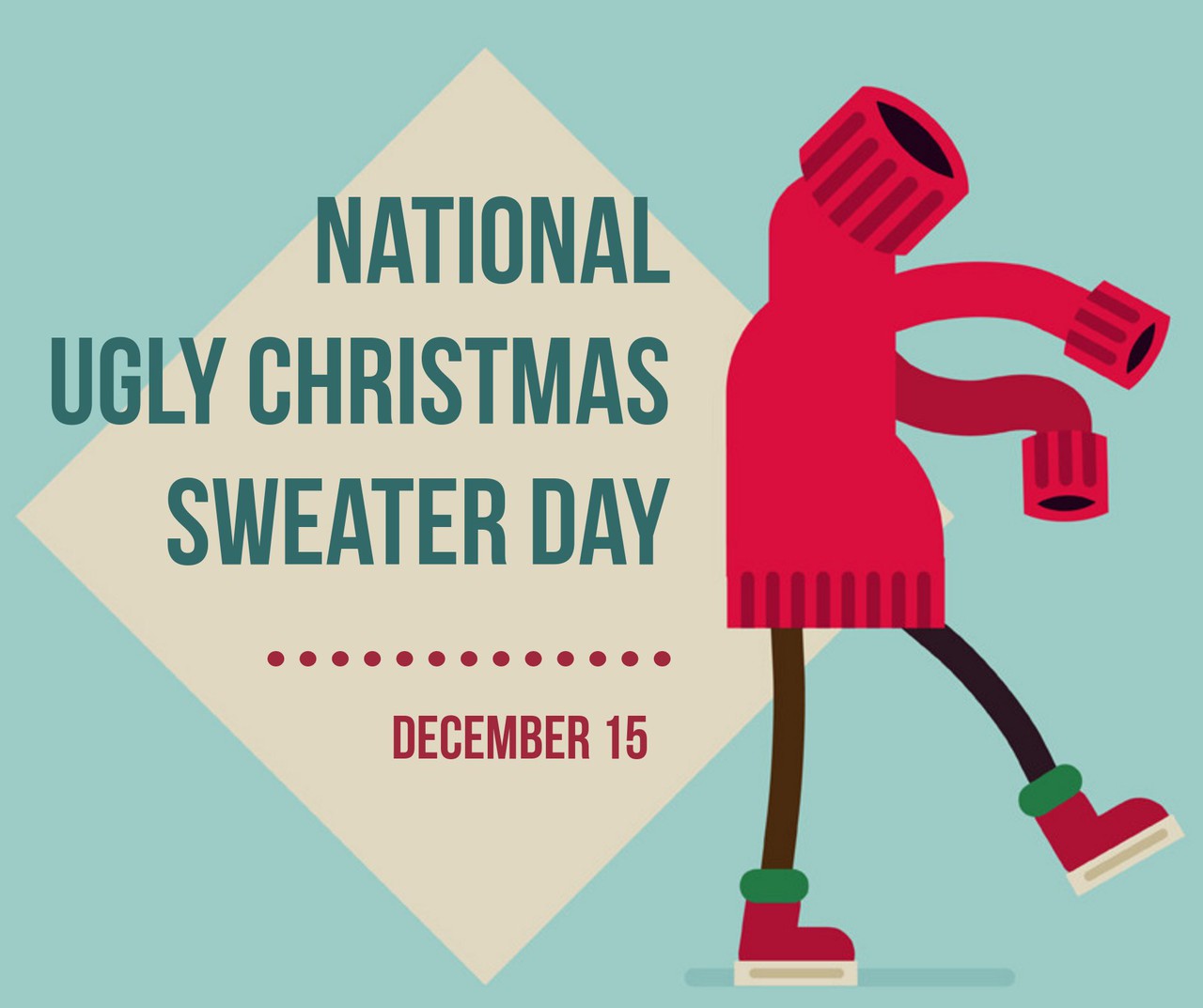 There are so many ways that you can incorporate this day into your business. Do you have a shop? Ask your clients to come in with their #UglySweaters to get a discount.
DECEMBER 16 – NATIONAL WREATHS ACROSS AMERICA DAY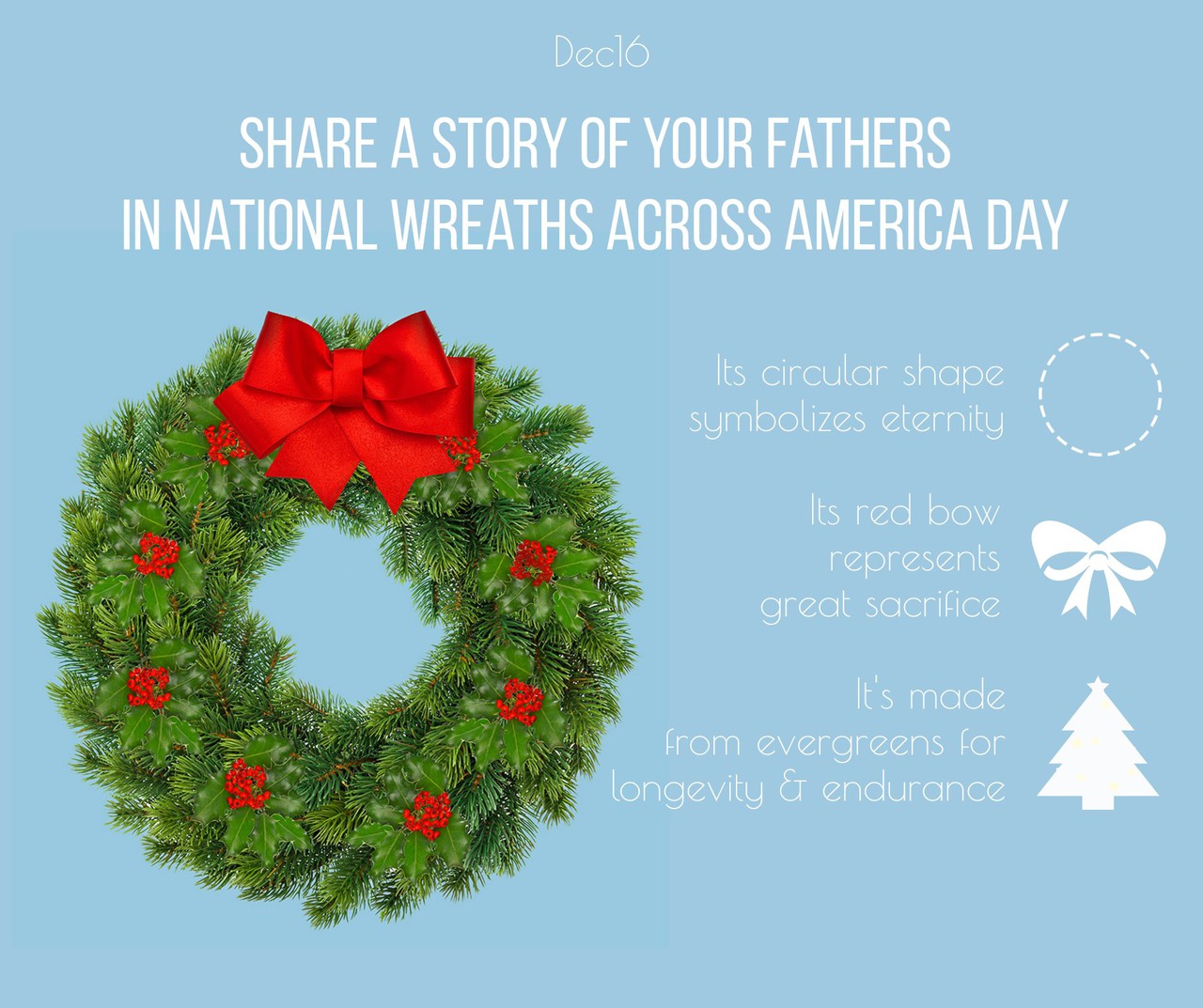 Ask your friends to upload pics of their wreaths and reward everyone that has engaged with a VIP deal or a gift – this way more people will be encouraged to like or follow your page.
DECEMBER 18 – ANSWER THE TELEPHONE LIKE BUDDY THE ELF DAY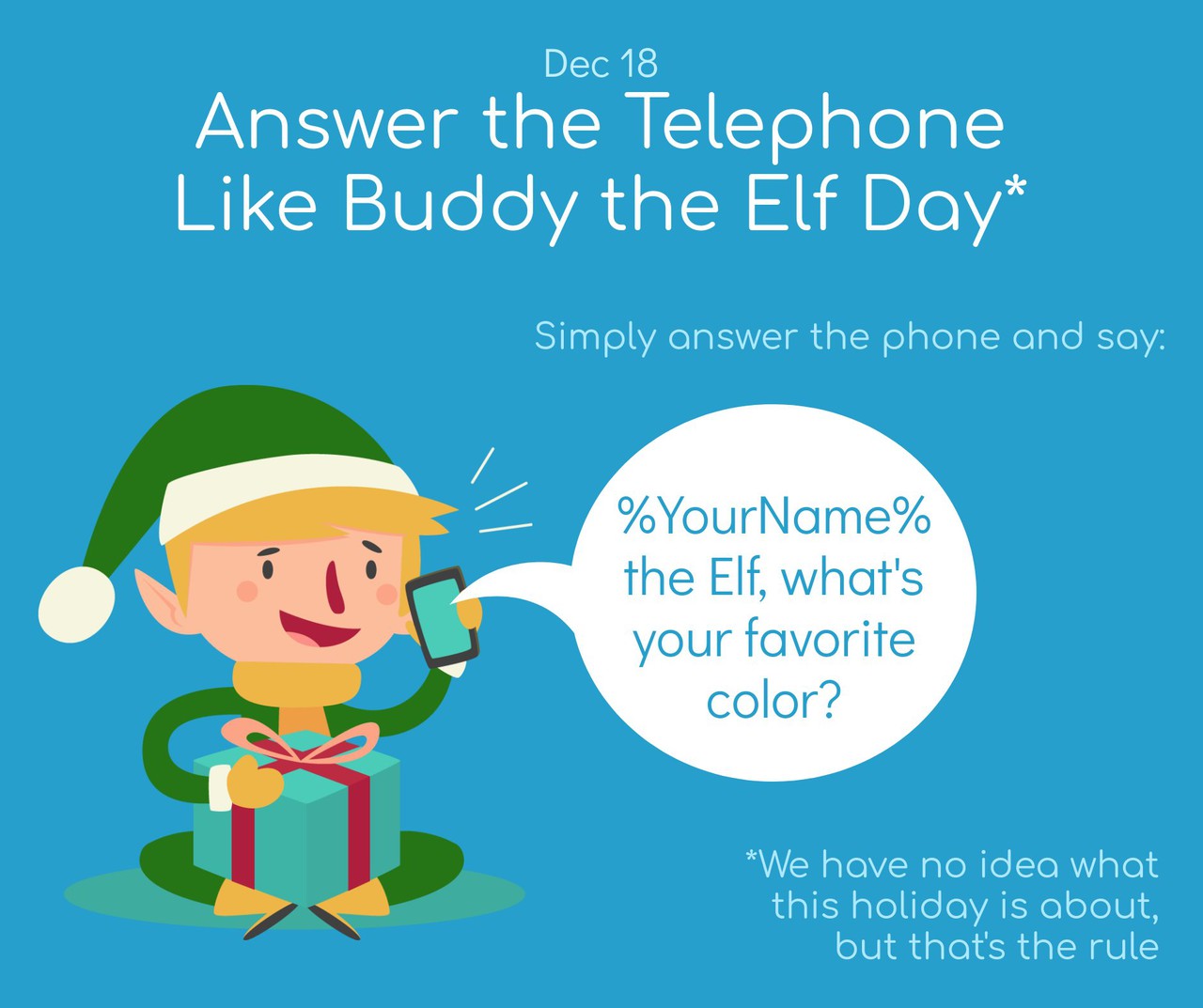 We dare you to answer your phones this way, if you are a business! If you have a young enough crowd to get it, it could inspire them to shop at your store. Try it, because why not!
IT'S MIND BOGGLING HOW CHRISTMAS IS LITERALLY RIGHT AROUND THE CORNER. ARE YOU READY FOR THE CHRISTMAS RUSH? IS YOUR INVENTORY WELL STOCKED? IS YOUR STAFF WELL PREPARED? ARE YOUR SHELVES ALL TIDY AND RACKS ALL CLEAN? ARE YOUR DECORATIONS UP AND INVITING? GOOD. JUST CHECKING! WE'RE SENDING YOU MERRY SALES & MAGICAL MOMENTS.
NEXT WEEK, WE DIVE INTO NEW YEAR'S! A NEW YEAR BRINGS HOPE AND A CHANCE TO START FRESH. AS A BUSINESS, IT'S UP TO YOU TO OFFER THEM THE WORLD OF POSSIBILITIES. NO PRESSURE, OF COURSE!
HAPPY SELLING! HAPPY SHOPPING! HAPPY, HAPPY! JOY, JOY!
If you don't see anything that suits you, be sure to let us know! We have professional designers on hand to create social templates for your needs. And of course, any questions, comments, or concerns are welcome. It's always important to take every opportunity to attract new customers, whether it be by using your own creativity to design content, or by saving time and using PromoRepublic library to find customizable content that works for you.