With a New Year comes change! I think we can all agree that 2016 was a rough year on us both emotionally and socially. January may be the coldest month of the year but it's the most hopeful month as well. People seek motivation and inspiration from influencers such as yourselves. Let's work together in helping them achieve these goals with engaging posts filled with fun facts and winter love!
WHAT'S ON TREND
WHAT'S IN / WHAT'S OUT FOR 2017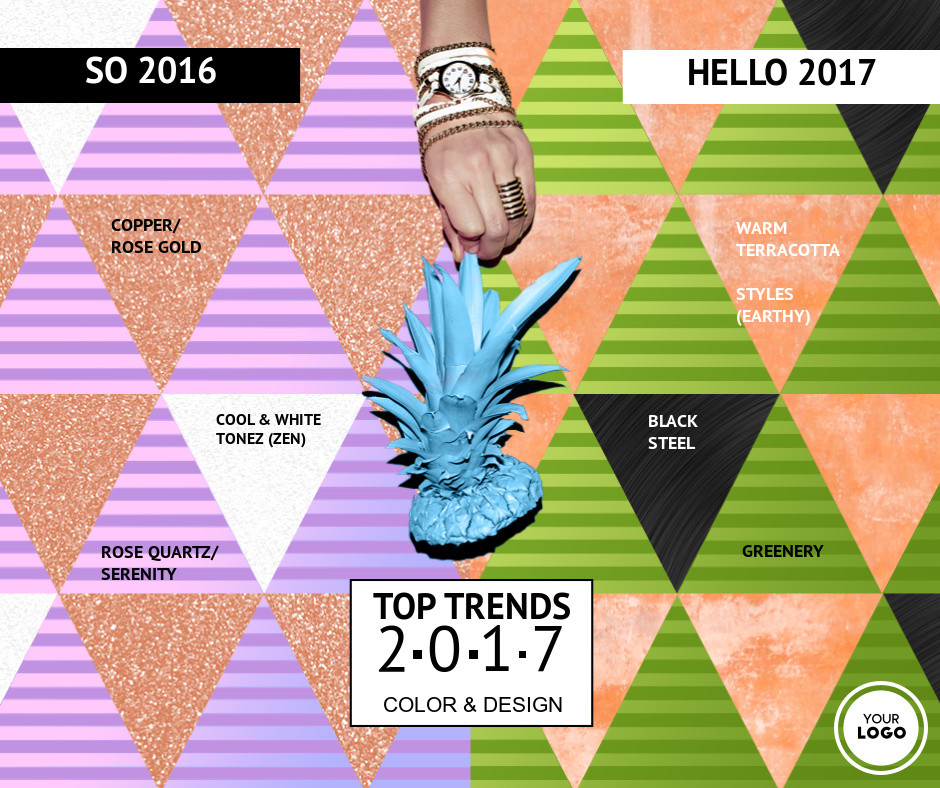 No matter what industry you are in, pay close attention to these posts. These indicators are key for every retailer or service business – it will guide your followers to the next best thing! For ex: If you're in the food/beverage sector, be sure to stock up and get ready to promote. And let's face it, everyone wants to be in-the-know! #2017Predictions #2017Trends
FOR THE LOVE OF WINTER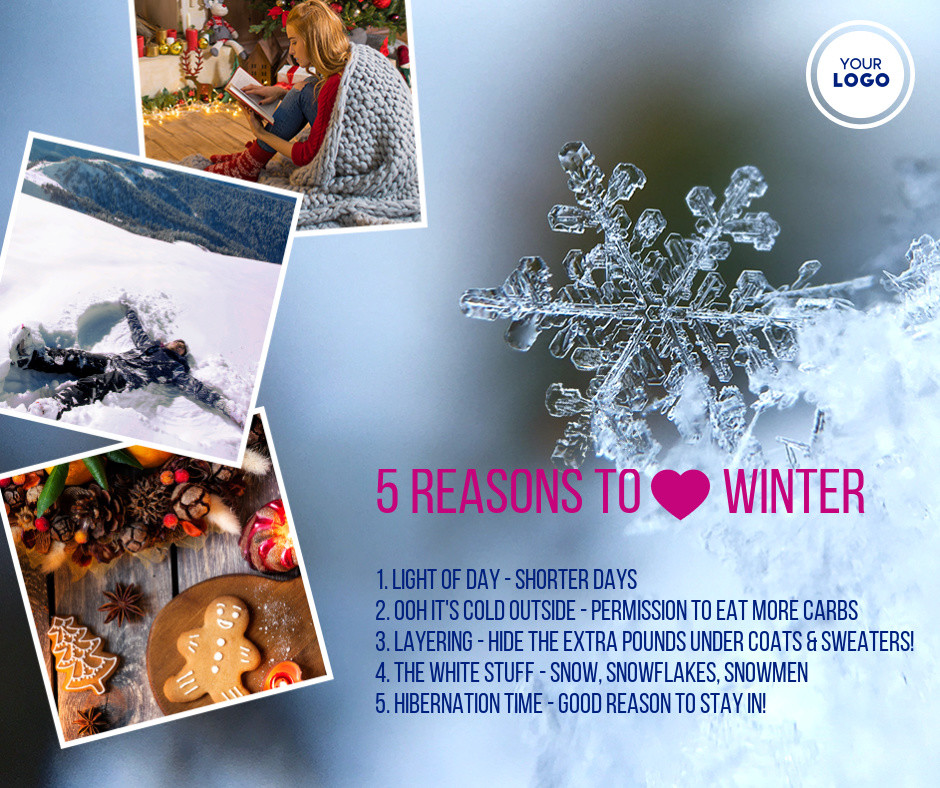 When most people imagine a winter scene – it's snow and more snow that pops in our minds. We're here to make things a little better with positive posts of this "lovely" month. We may do our fair share of complaining but there are many people out there who actually love this season. Make them all happy and share away – it's also a supreme time to understand their preferences! It's always about analytics! #WinterLove #WinterBlues
WHAT'S NEW
KNOWLEDGE IS POWER – EVEN IF IT'S MADE UP!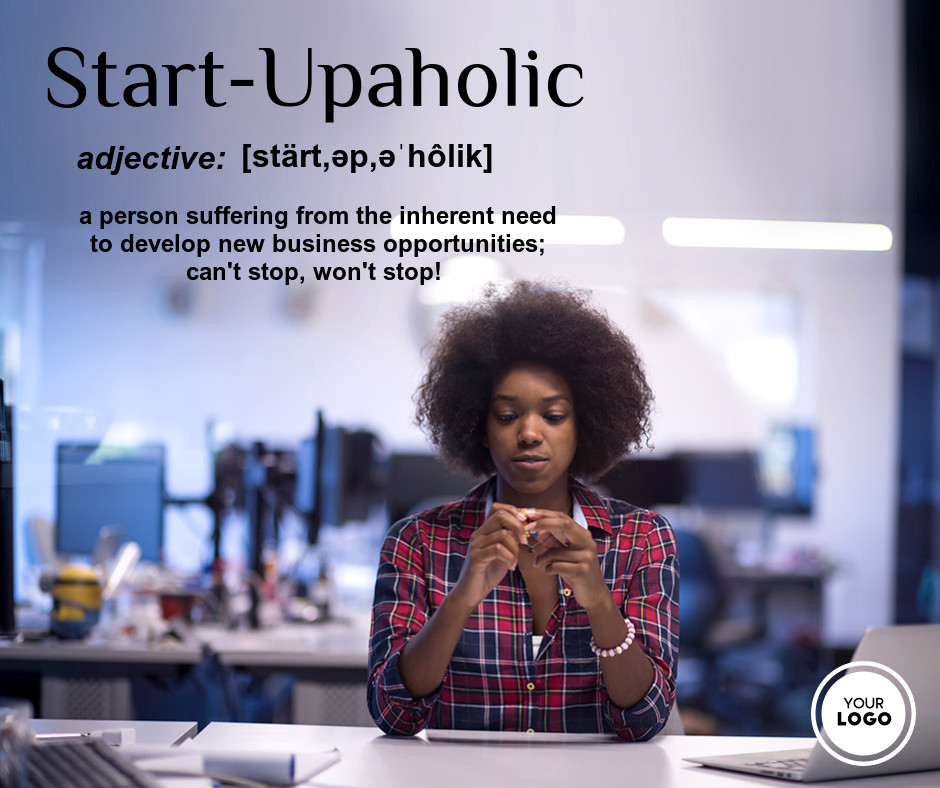 When we issued our first "made-up" dictionary word, we were testing the market. Now, we are convinced of its success. Share, share, share with your followers! Who doesn't like to poke fun at themselves every once in awhile?! #MadeUpWords #DictionaryFun
MAKE TODAY A PRODUCTIVE DAY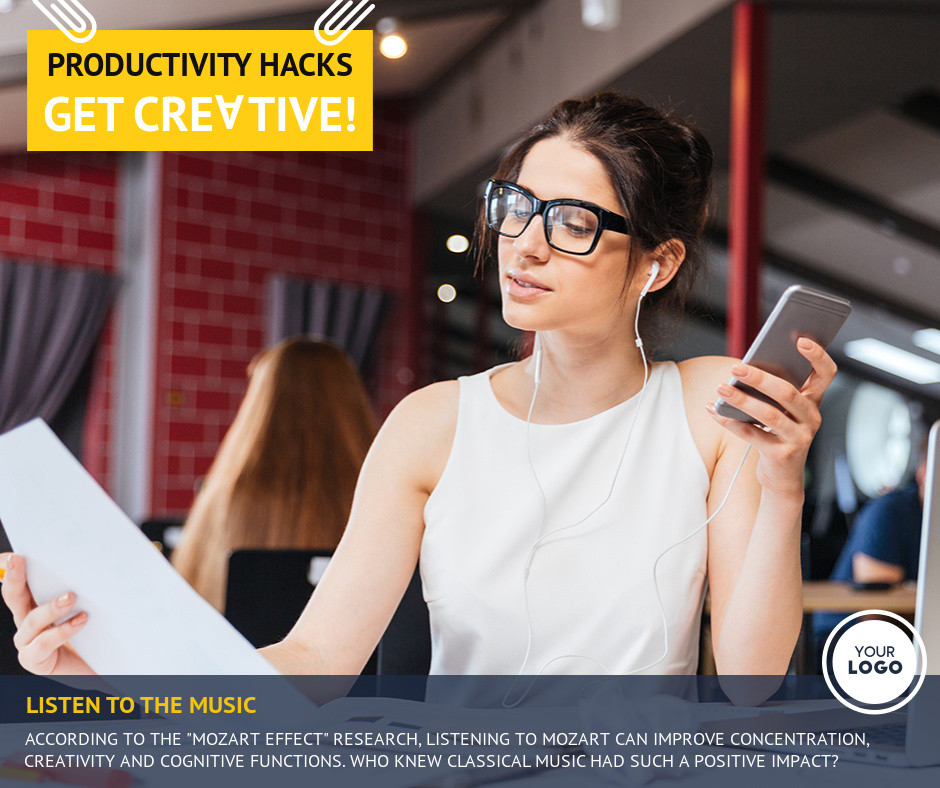 Being productive doesn't always have to mean working hard – there could be some fun involved! Actually, it shouldn't be daunting but enjoyable. Here are some unconventional ways you can share with your followers – go on, tap into their creativity! #Lifehacks #Productivity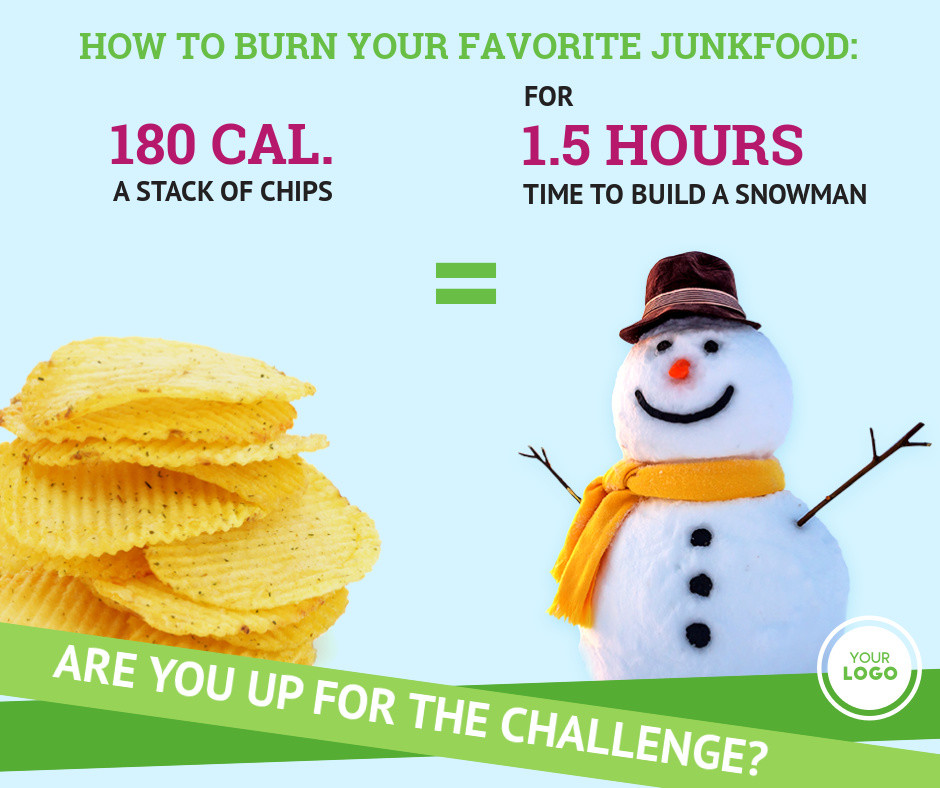 No one said being fit and healthy was easy! You need to work for it, but it doesn't have to be a chore. Get your followers fired up about shedding those extra pounds from the holidays with engaging activites! #BurnCalories #GetActive
WHAT'S UP THIS WEEK
JANUARY 10 – NATIONAL CUT YOUR ENERGY COSTS DAY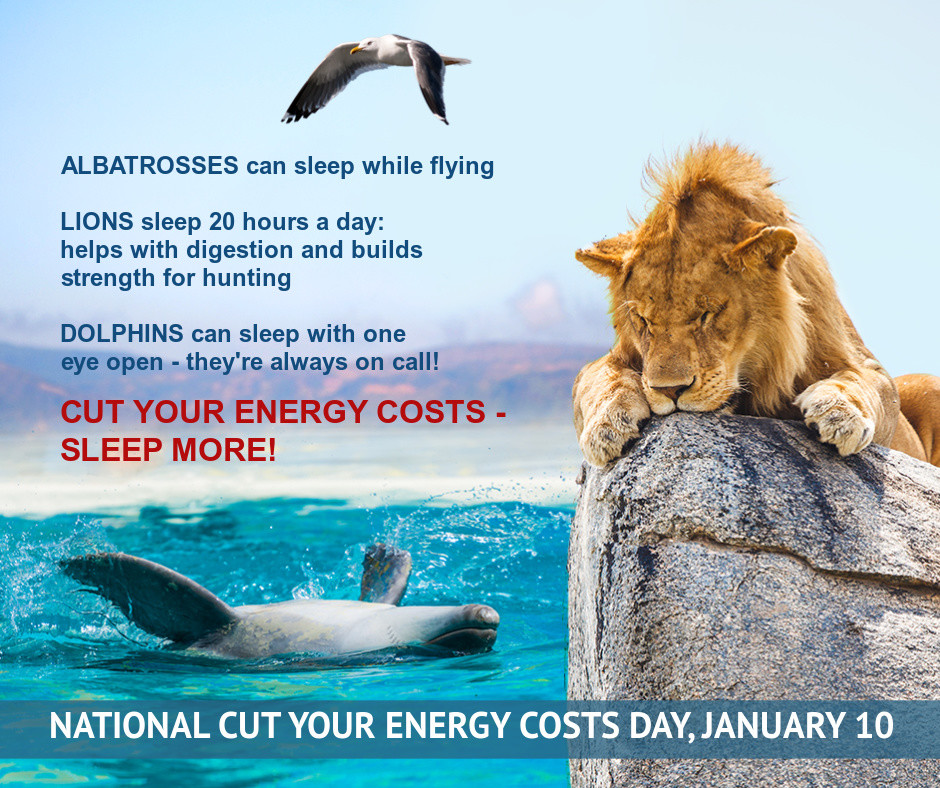 The energy bills are always high at this time of year! And every year, we get tips on how to trim them but we're here to inject some fun in this otherwise "boring" day! We pick sleeping, any day! #CutYourEnergyCostsDay #SleepMore
JANUARY 11 – INTERNATIONAL THANK YOU DAY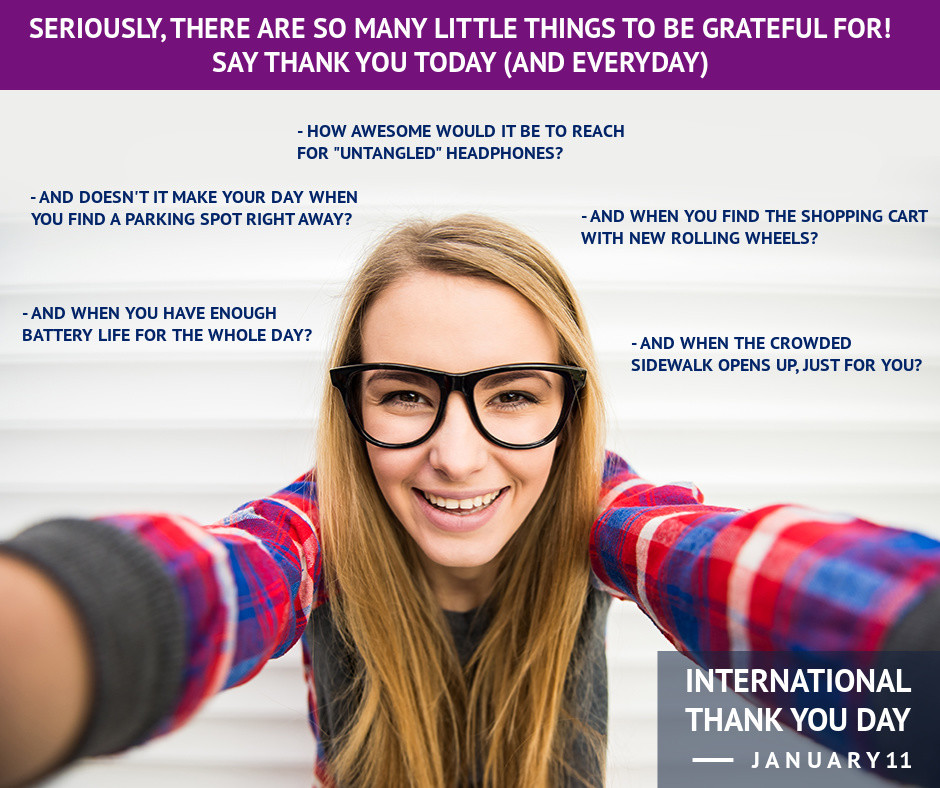 Gratitude never goes out of style. Share this post with your followers – heck, take the time to thank them while you're at it! Maybe offer them a discount or gift card to show your appreciation for their loyalty. Keep them coming back for more and more! #ThankYou #Gratitude #InternationalThankYouDay
JANUARY 13 – FRIDAY THE 13TH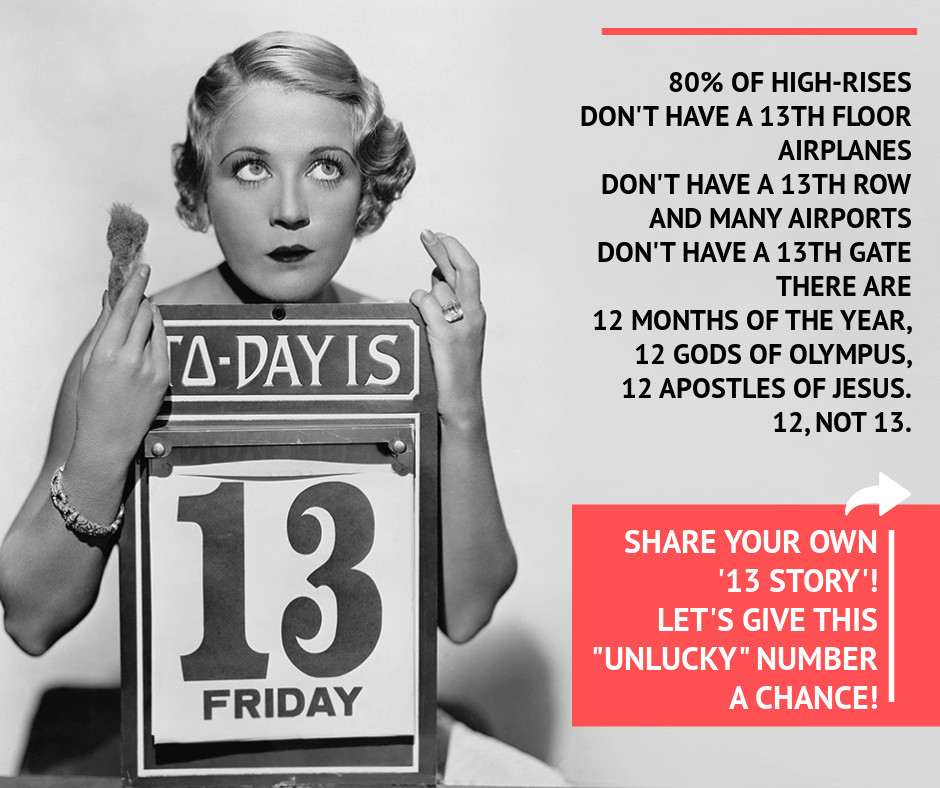 We know, we know – it's not really a holiday, per se! This superstitious day is still a popular one among the masses! We say, why not have fun with it by posting engaging promotions – if you spend $13, you get a free e-book or enjoy a 13% discount on all items or comment below (tell us your fave superstitions for a chance to win a ___). #FreakyFridayFun #Fridaythe13th
JANUARY 14 – NATIONAL VISION BOARD DAY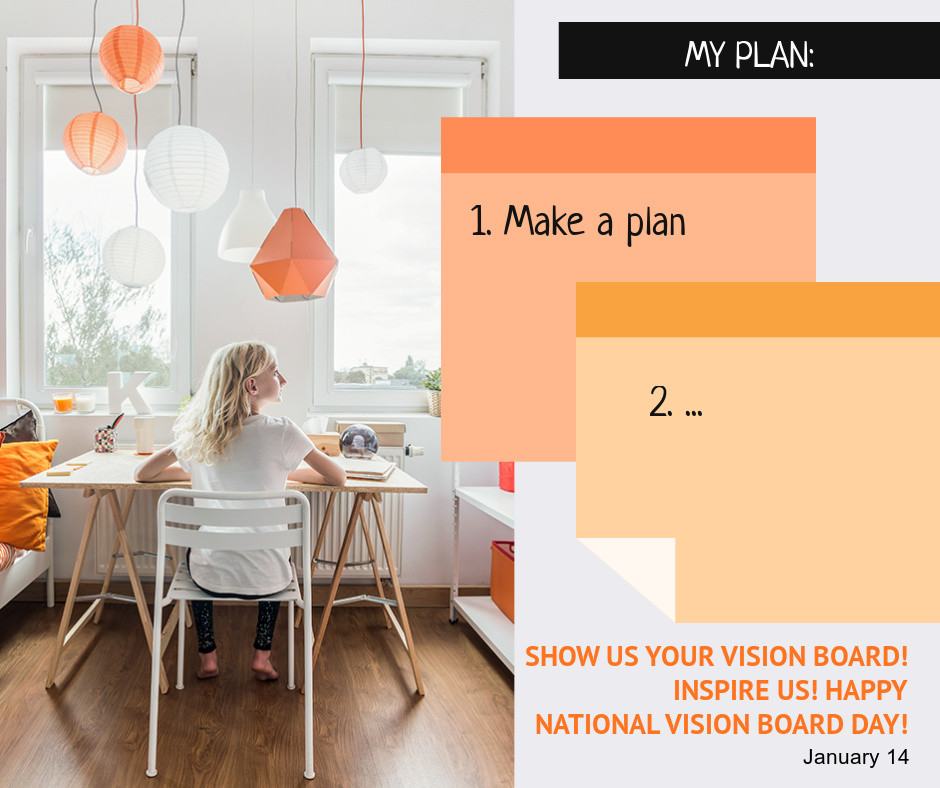 After "The Secret" came out, everyone wanted a #VisionBoard because it really does work, if you #Believe! Vision Boards are great tools to hone in on your followers interests and likes/dislikes. Why not hold a contest, ask them to upload their boards to the feed for a chance to win your product/service – a clearer vision makes a focused follower! #VisonBoardDay #AskBelieveReceive
JANUARY 16 – MARTIN LUTHER KING DAY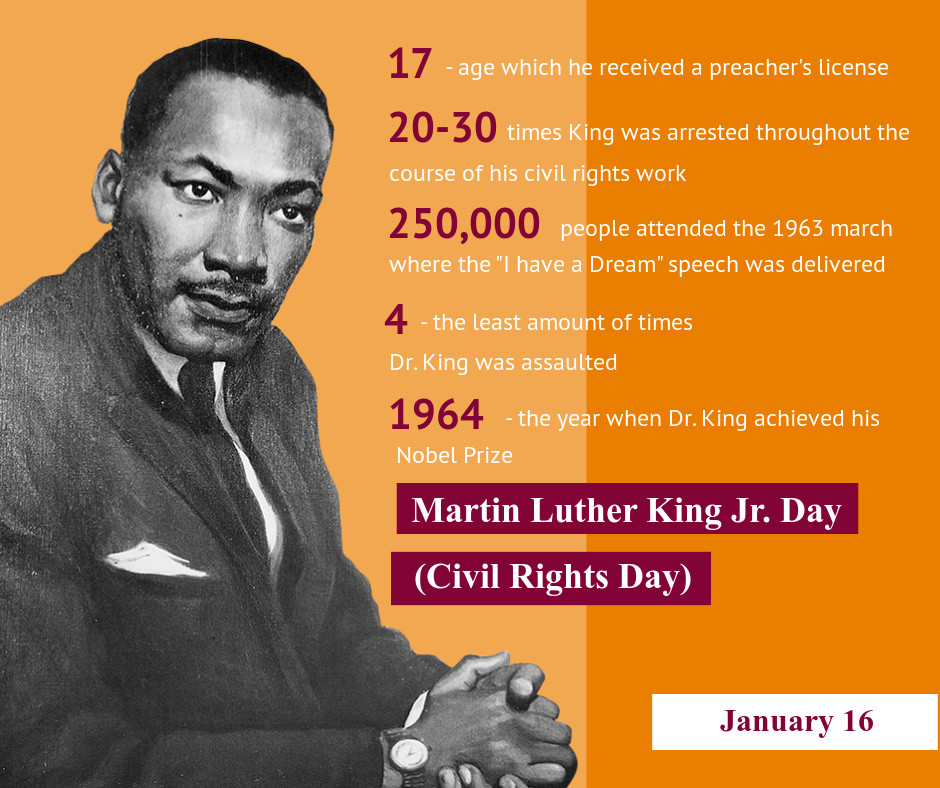 An important holiday for many Americans, Martin Luther King Jr. epitomized hope and a bright future. A little more than 3 decades old and we are still in the midst of social change. Share his vision of #SocialJustice and of a #FreeWorld – it's still something we thrive for, even today! #MLK #MartinLutherKingJRDay
WE STARTED THIS NEWSLETTER WITH TOP TRENDS OF 2017 AND ENDED IT WITH A LASTING TREND; ONE WE HOPE ENDURES FOR A LONG TIME. WE WORK HARD TO CREATE TEMPLATES TO REFLECT ALL ASPECTS OF YOUR INDUSTRIES. BUT WE TAKE EXTRA CARE WHEN IT COMES TO SOCIAL AWARENESS. REMEMBER WE HAVE THE POWER TO SPREAD THE POSITIVITY THROUGH OUR POSTS – SO SHARE AWAY!
IN THE WISE WORDS OF CHRISTOPHER REEVE, "ONCE YOU CHOOSE HOPE, ANYTHING IS POSSIBLE."
If you don't see anything that suits you, be sure to let us know! We have professional designers on hand to create social templates for your needs. And of course, any questions, comments, or concerns are welcome. It's always important to take every opportunity to attract new customers, whether it be by using your own creativity to design content, or by saving time and using PromoRepublic library to find customizable content that works for you.