Have you set up your social media strategy for Fall 2017? Did you know if your content marketing guide includes general templates, you will reach a broader audience? When you create industry-specific posts, more of your customers will be engaged and interested to come back for more. That's all we want at the end of the day, right? Our Fall series continues this week with a look into this season's business trends and social media tips. Let's get busy making profits!
WHAT'S ON TREND
CLIMB THE SOCIAL LADDER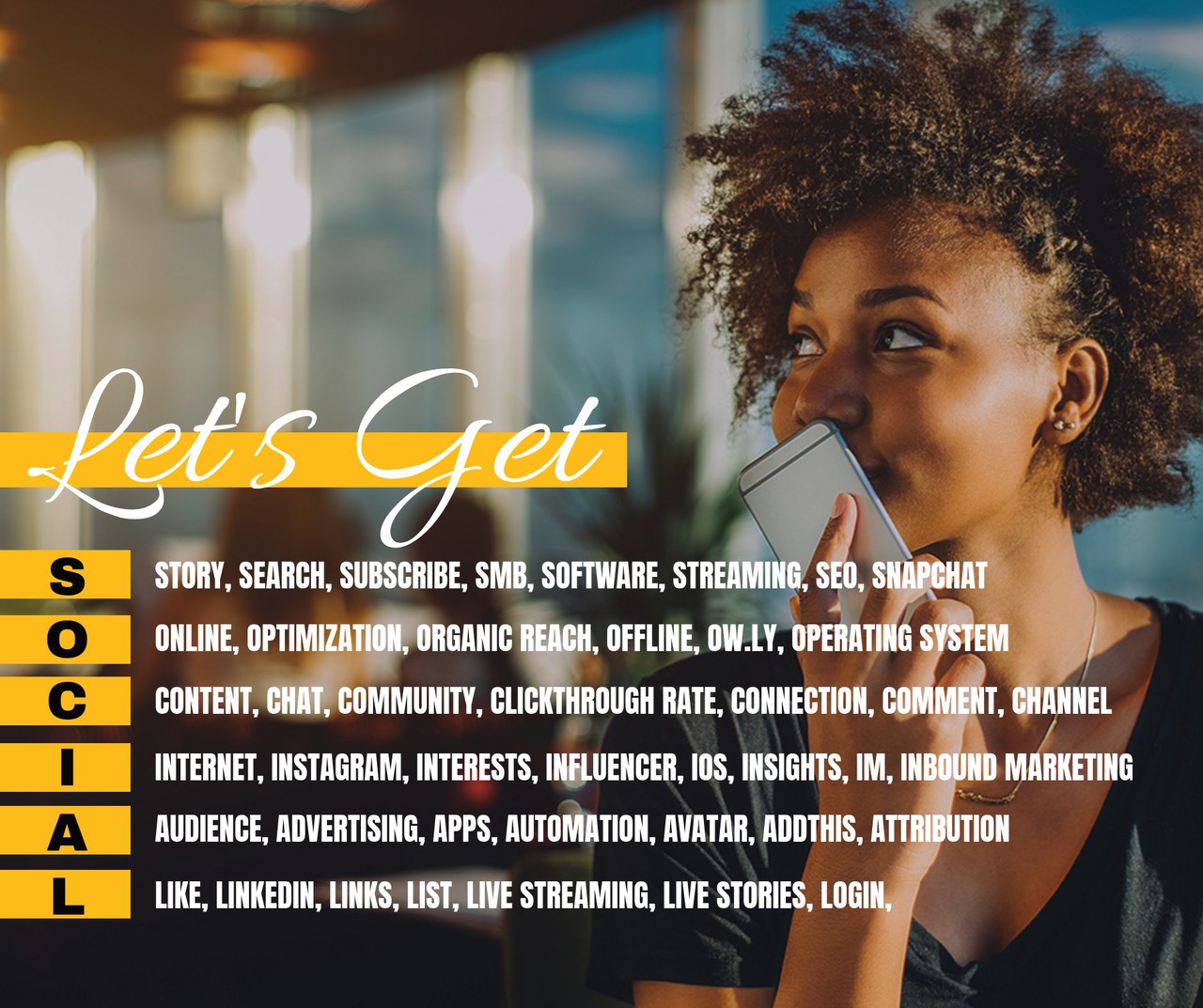 Social Media is our game but in order to win, we need to all get to the top (or at least near the top). #SocialMediaMarketingTips
ALL IN A DAY'S WORK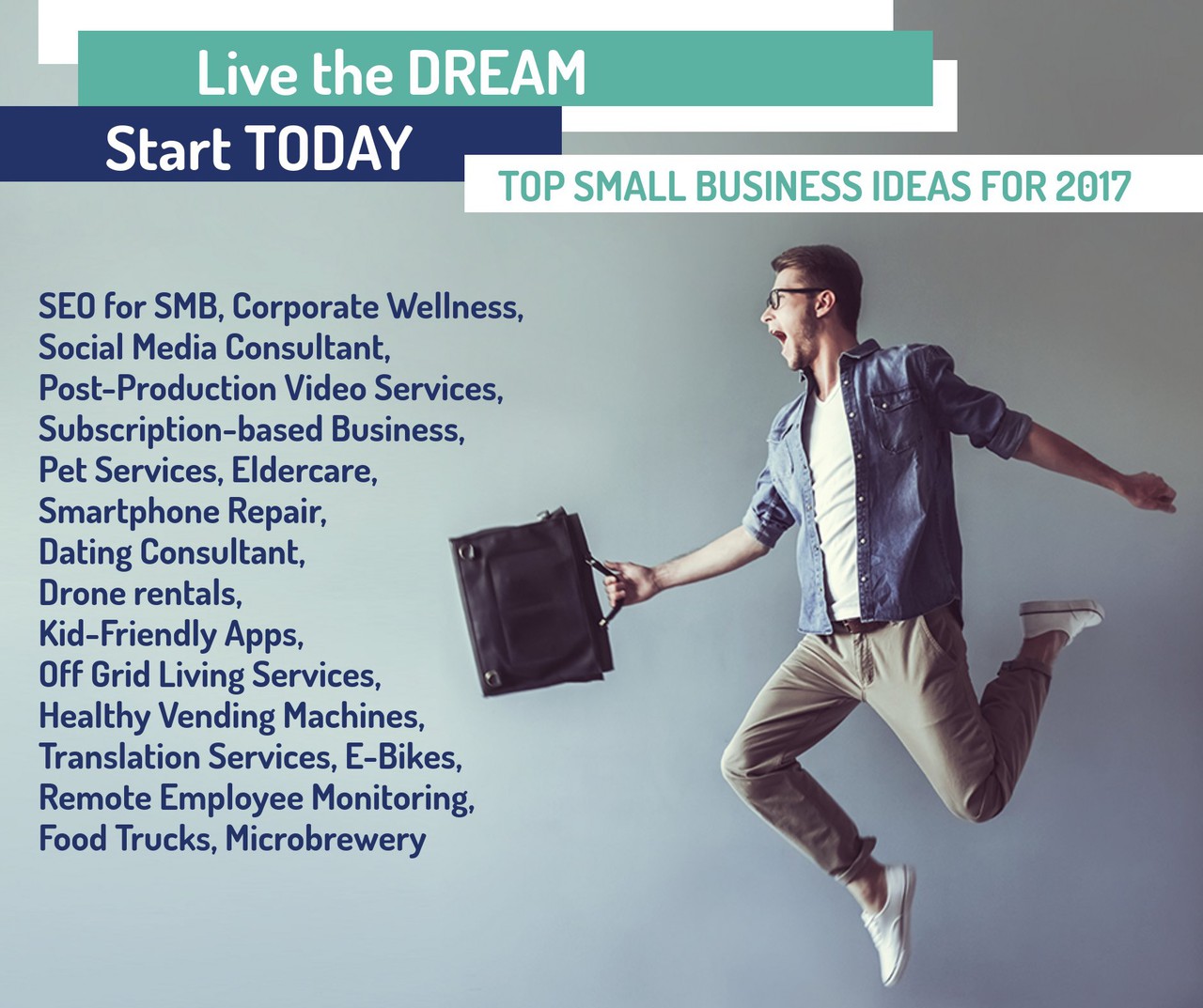 With 4 months left of the year, encourage your fans to get a move on living their dream with cool and trending business ideas.
WHAT'S THE PROBLEM?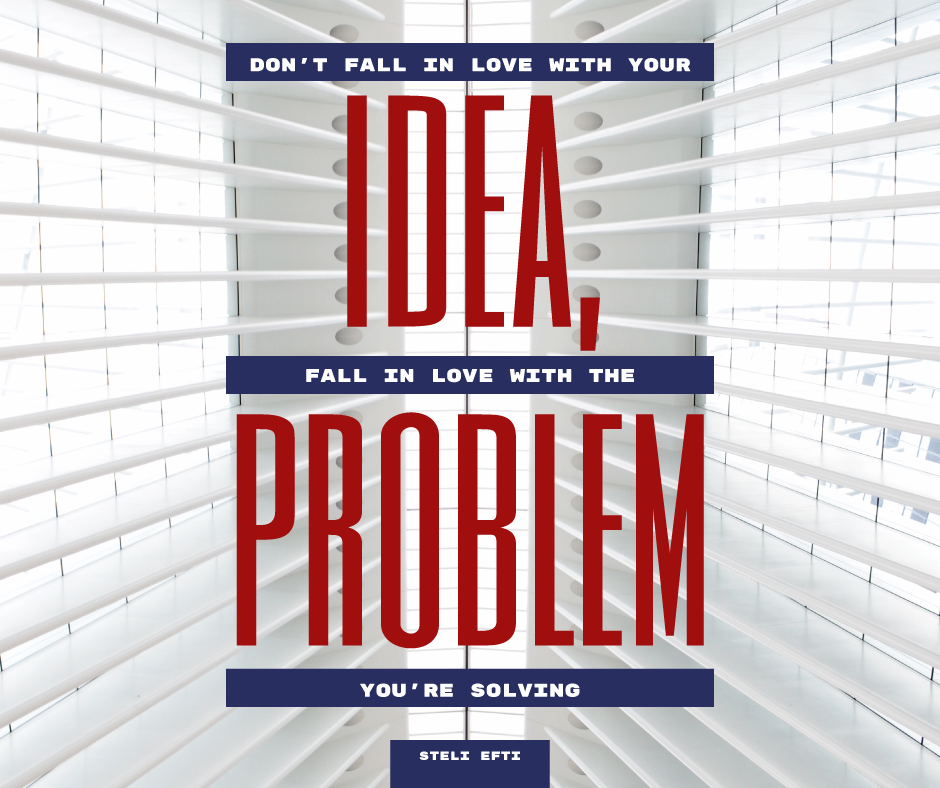 Motivational quotes still do exactly that so please share them at least once a week. Inspiring your fans can't be a bad thing!
WHAT'S NEW
WHAT'S YOUR STORY?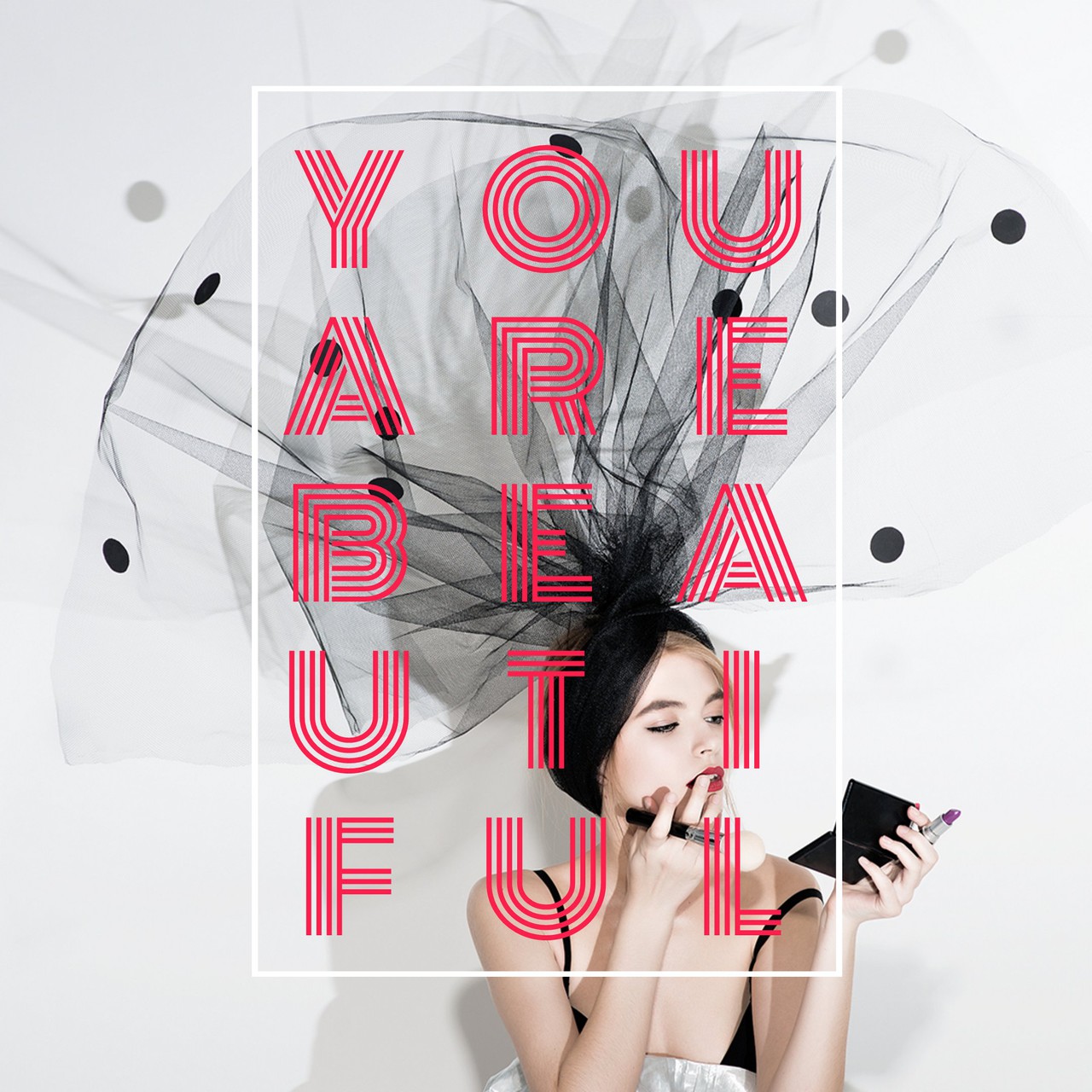 If you are not on Instagram, what are you waiting for? This is where to find truly engaged fans and a far reaching audience. #PhotoOfTheDay
CLEAN YOUR WAY TO SUCCESS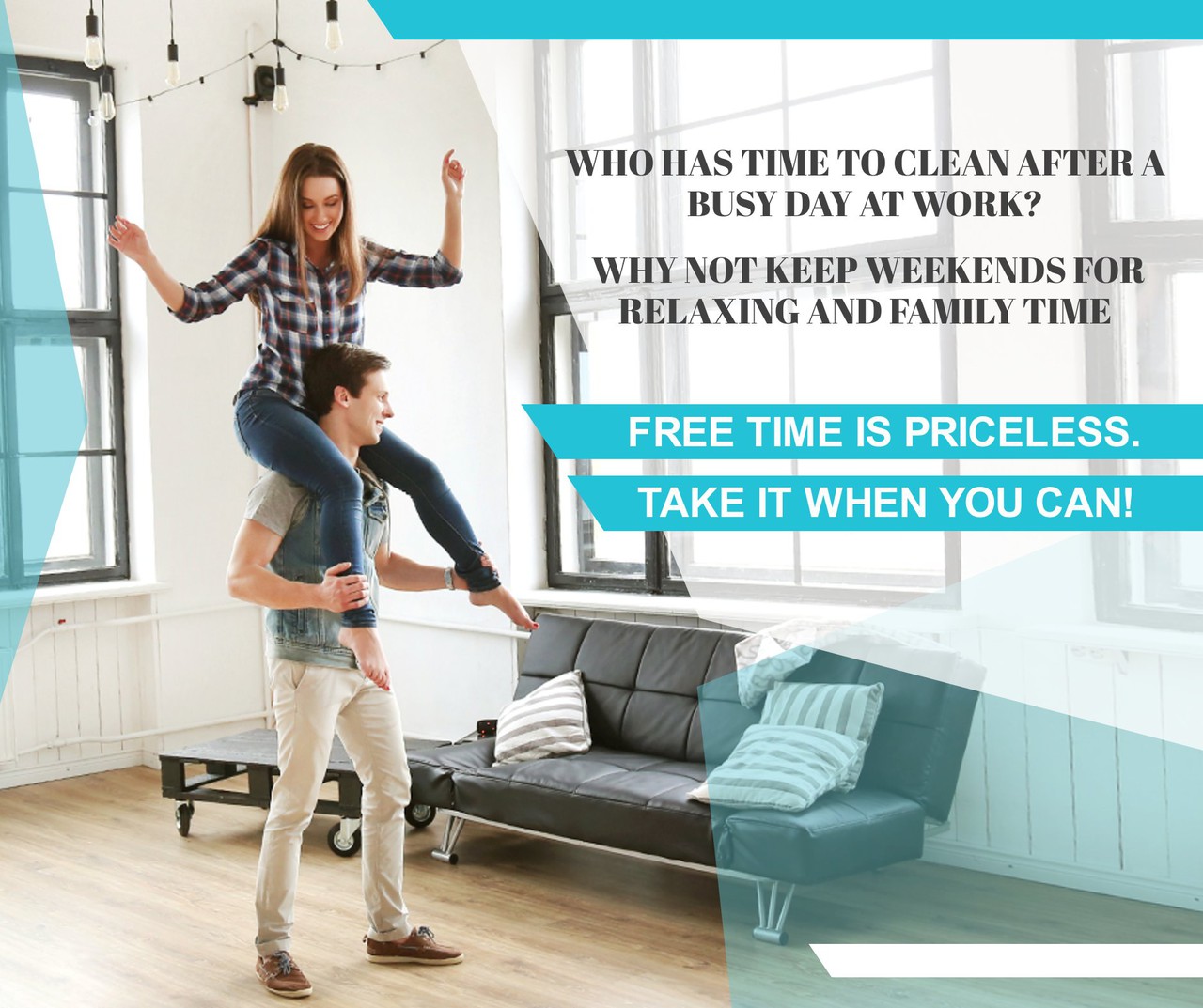 Do you have a cleaning business? Want to appeal to the new gen of workers? Share captivating images with smart copy.
KEEP HANDS CLEAN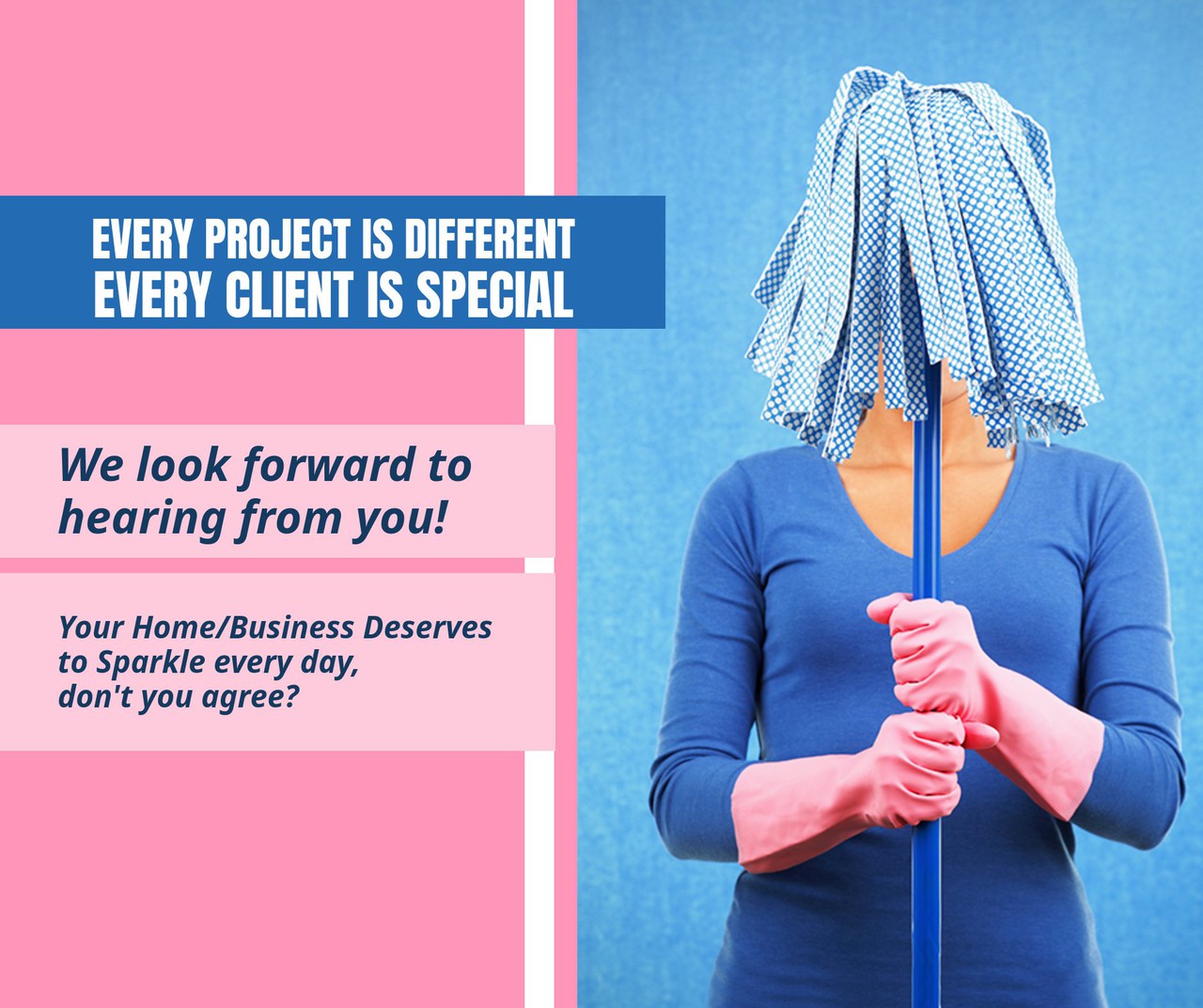 If you are a cleaning service show your fans you care about their time off on weekends. And why not add a fresh deal with it too!
WHAT'S UP THIS WEEK
SEPTEMBER 12 – HAPPY BIRTHDAY LOUIS C.K.!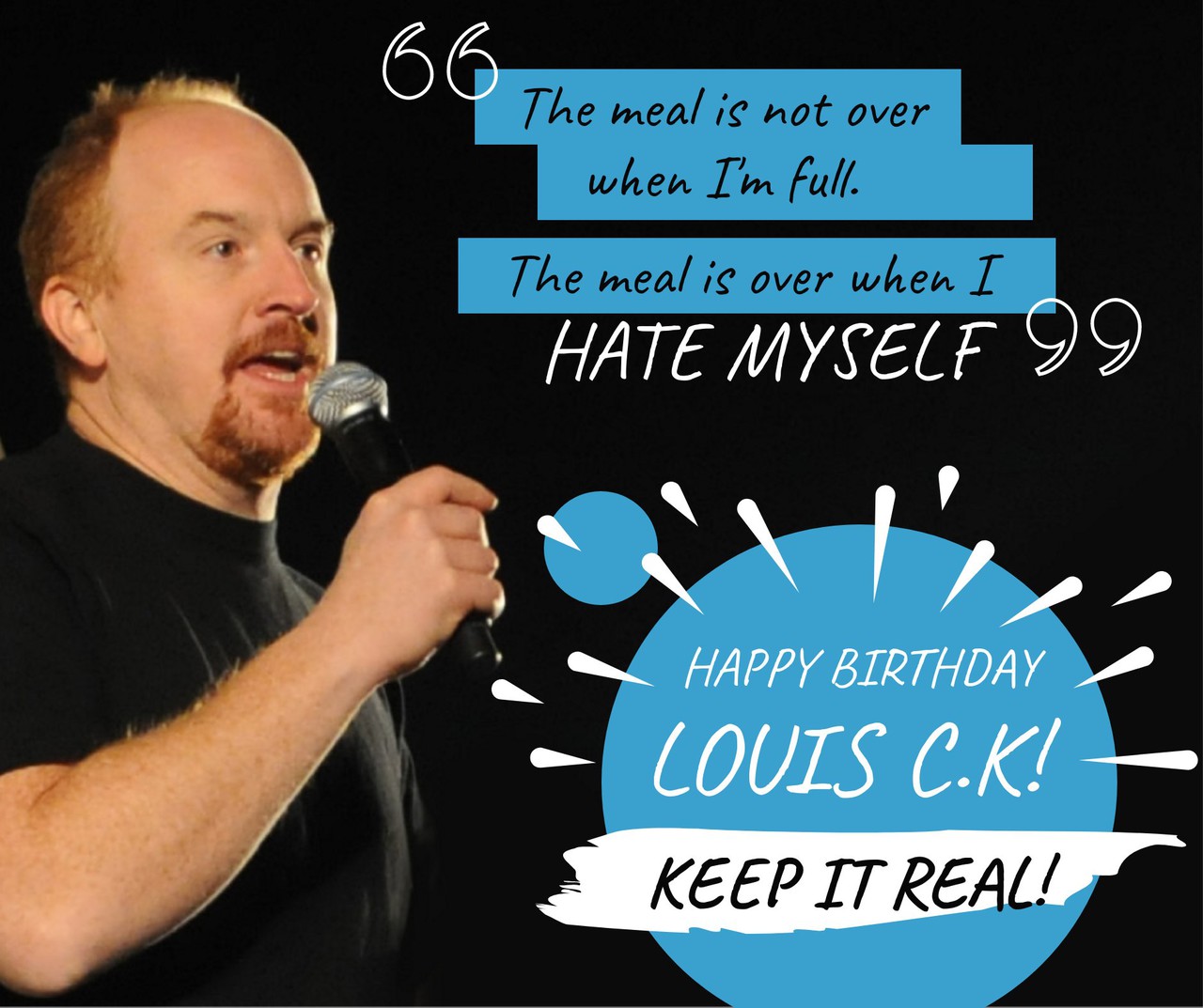 Laughter is the key to happiness. Share this funny man's quote and wish him a happy birthday while you're at it!
SEPTEMBER 13 – SUPER MARIO BROS. IS RELEASED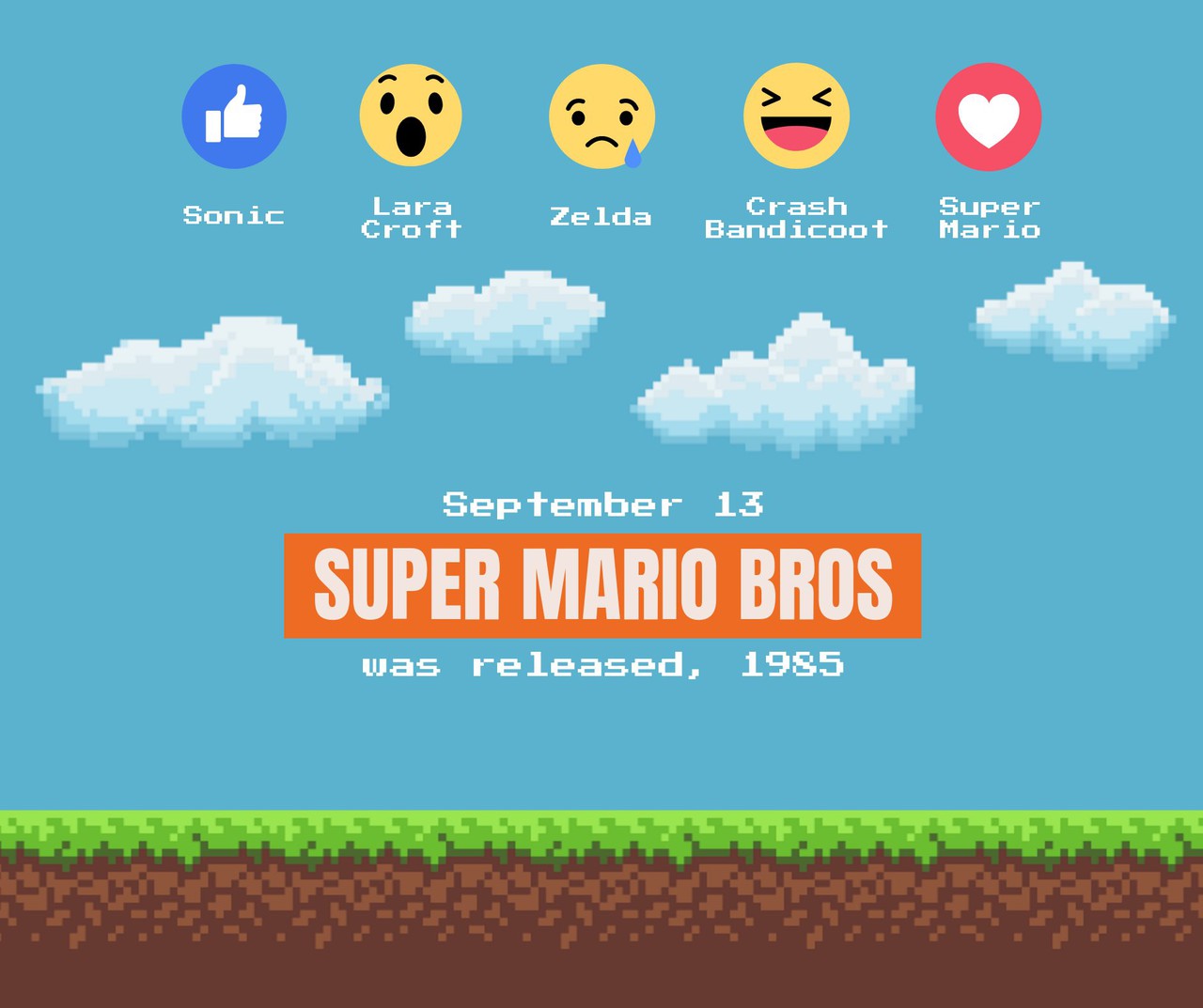 Can you believe it's already been over 30 years? What? Share this post with the video geeks out there – there are many, trust us!
SEPTEMBER 14 – NATIONAL QUIET DAY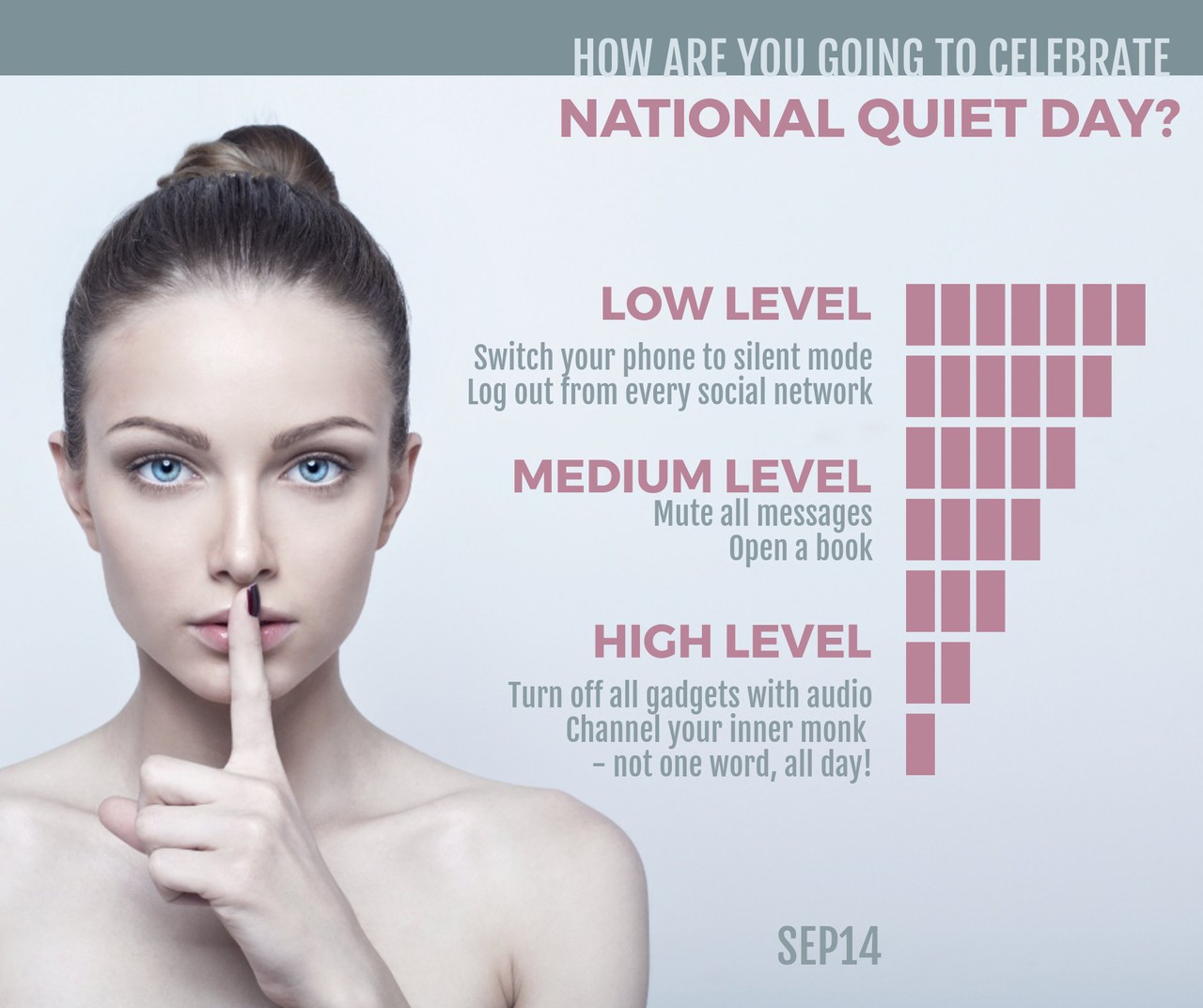 This is a difficult one for most people. Stay quiet? What? Maybe run a "Quiet Sale" – everyone who walks in, makes a purchase without saying a word gets a discount.
SEPTEMBER 15 – NATIONAL ONLINE LEARNING DAY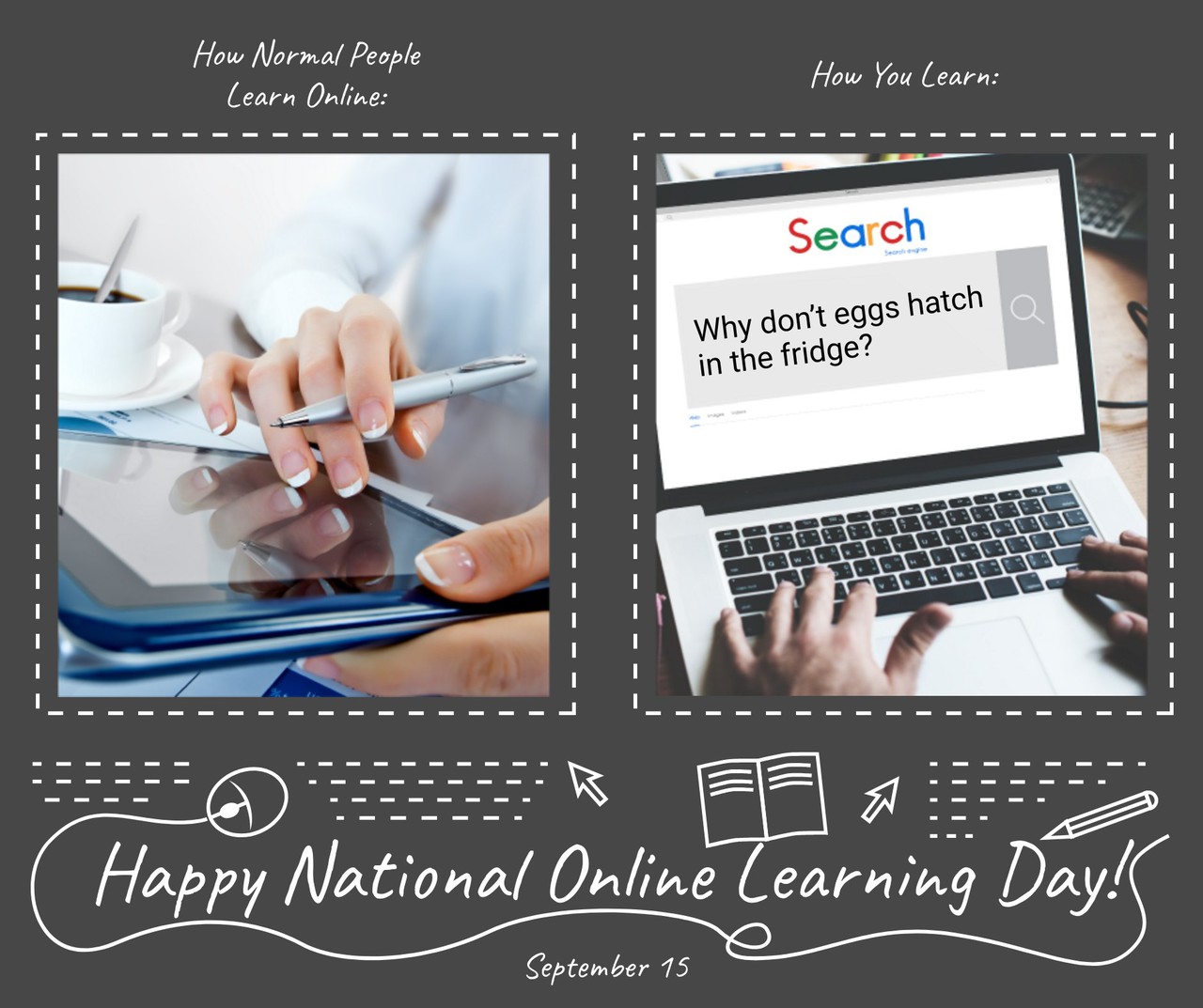 Ask your fans how many have taken a course online? Do you offer courses? If so, it's a great day to offer a free session or discount.
SEPTEMBER 16 – NATIONAL TATTOO STORY DAY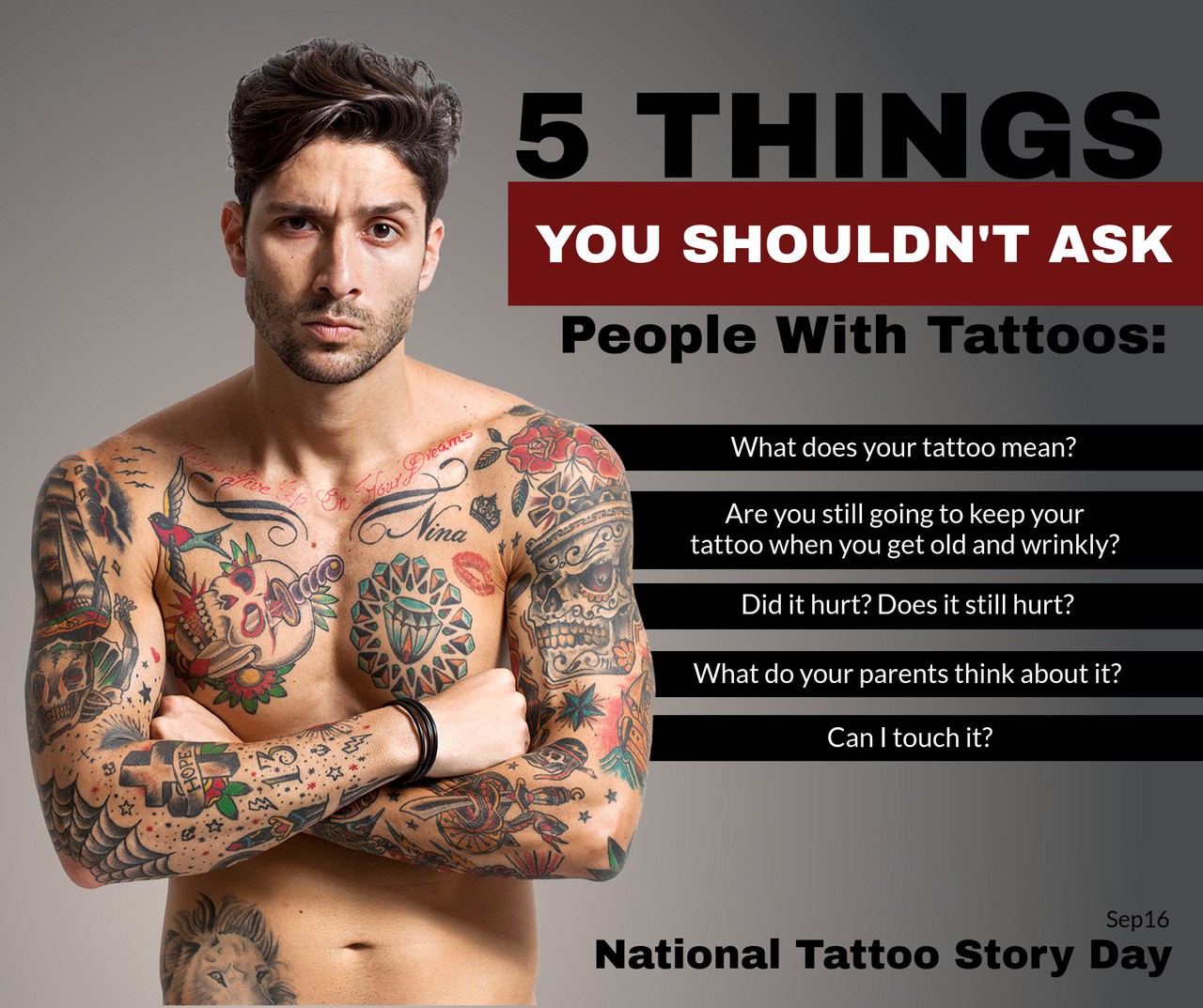 Okay so we're pretty certain 7 out of 10 people you know has a tattoo. So why not, host a contest asking fans to upload their works of art for a prize!
SEPTEMBER 17 – INTERNATIONAL COUNTRY MUSIC DAY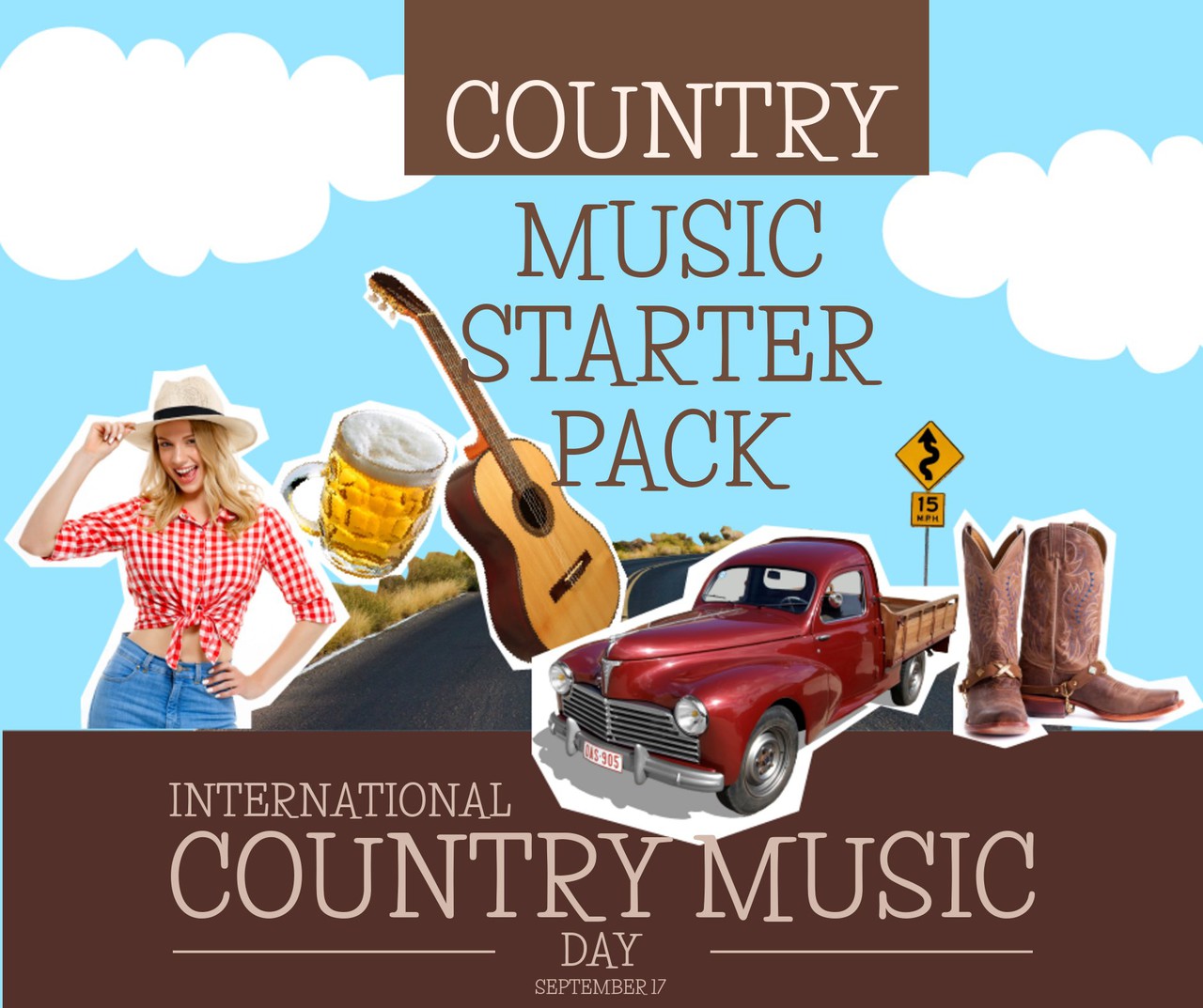 Engage with your followers. Ask them to type in their favorite country music lyric or song. If you are a restaurant, maybe they can win a free beer!
SEPTEMBER 18 – NATIONAL FIRST LOVE DAY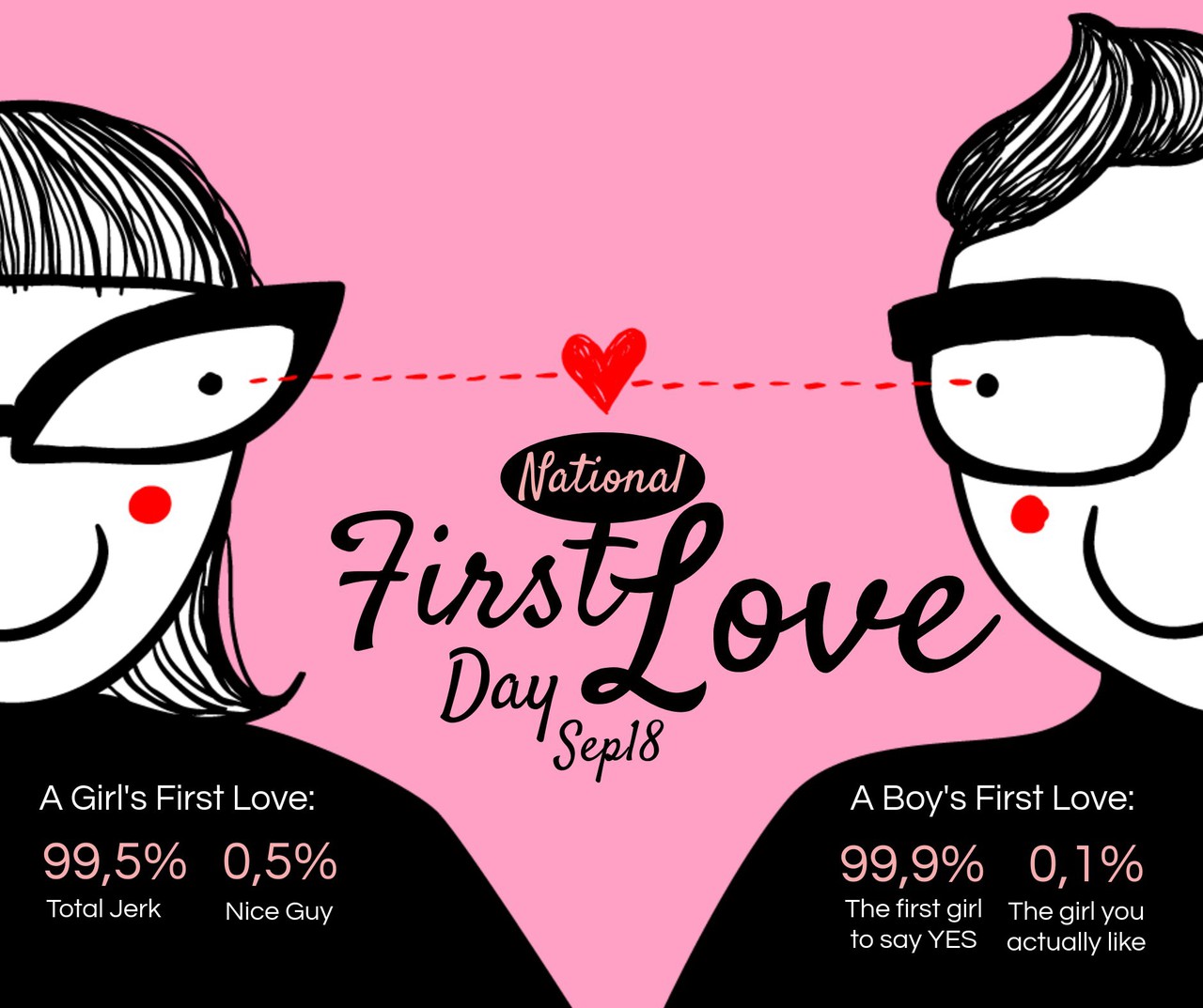 Oh, dating! Are you a life coach? Have you ever been in love? Share this funny post – make your fans smile for the day or bring them back to their #firstlove.
TODAY IS 9/11 REMEMBRANCE DAY. TODAY WE TAKE A FEW MINUTES IN THE DAY TO REMEMBER THOSE WHO SACRIFICED THEIR LIVES ON OUR CONTINUED QUEST FOR PEACE IN THE WORLD. IT MAY SEEM TRIVIAL TO BE POSTING ABOUT ANYTHING ELSE, BUT OUR JOBS AS MARKETERS AND BUSINESSES ARE TO HELP THEM REMEMBER BUT ALSO TO GUIDE THEM ON A PATH OF BUSINESS GROWTH.
NEXT WEEK, WE DIVE INTO SPORTS/FITNESS AND PROTECTING OURSELVES FROM THE LOOMING FALL FORECAST. IT'S BEEN A CRAZY SEPTEMBER SO FAR.
If you don't see anything that suits you, be sure to let us know! We have professional designers on hand to create social templates for your needs. And of course, any questions, comments, or concerns are welcome. It's always important to take every opportunity to attract new customers, whether it be by using your own creativity to design content, or by saving time and using PromoRepublic library to find customizable content that works for you.