Instagram Stories keeps getting more and more fun. And, with 200 million users (that's of Instagram Stories – IG itself has 375 million), it's smart for the social media channel to stay on top of things. So what's the newest hotness on Instagram Stories? Polls! As of now, you can poll your followers in Instagram Stories and watch the results roll in real time.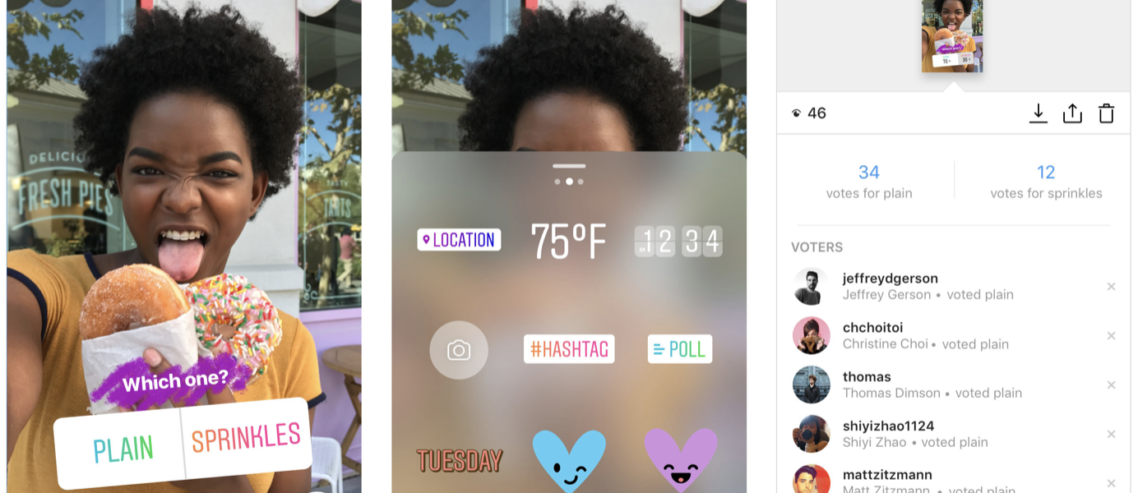 It's easy to use. Just take your photo or record your video, then choose the poll sticker and put it anywhere. Then you can customize the questions and possible answers. Either/or and yes/no questions are all that are possible now. But really, that's plenty! You'll see people's votes (plain or sprinkles? Red or blue?) and people can watch the story later in the day to see which option won.
Poll results don't stick around. They're gone after 24 hours, so make sure you take screenshots if you want to publish results to other social audiences.