Every year, we write down a list of resolutions then the days pass and we start scratching off those that seem too ambitious. Wait. Instead of getting all discouraged. Stop and revise. It's time to sit down and create the vision board. Or make serious projections and forecasts. Jotting down plans actually do work for most people. Start the new year with a clear vision for your business – and if deadlines add too much stress, just say NO. At the end of the day, it's whatever makes you happy! We are just here to give our 2 cents!
WHAT'S ON TREND
PLAN AHEAD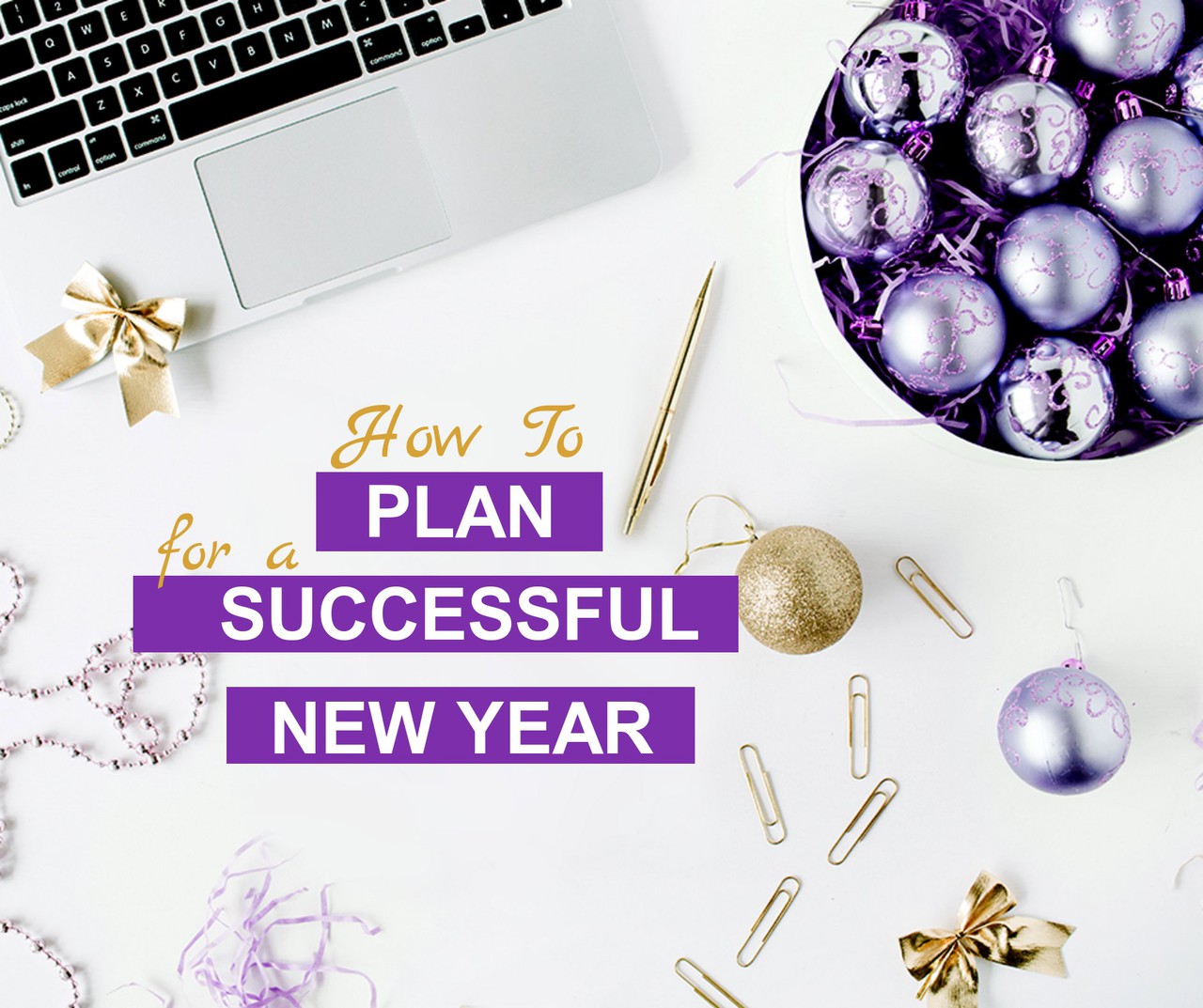 Encourage your followers to join you in organizing their NEW YEAR. If you are a financial adviser, show off your expertise.
THE FUTURE IS UNWRITTEN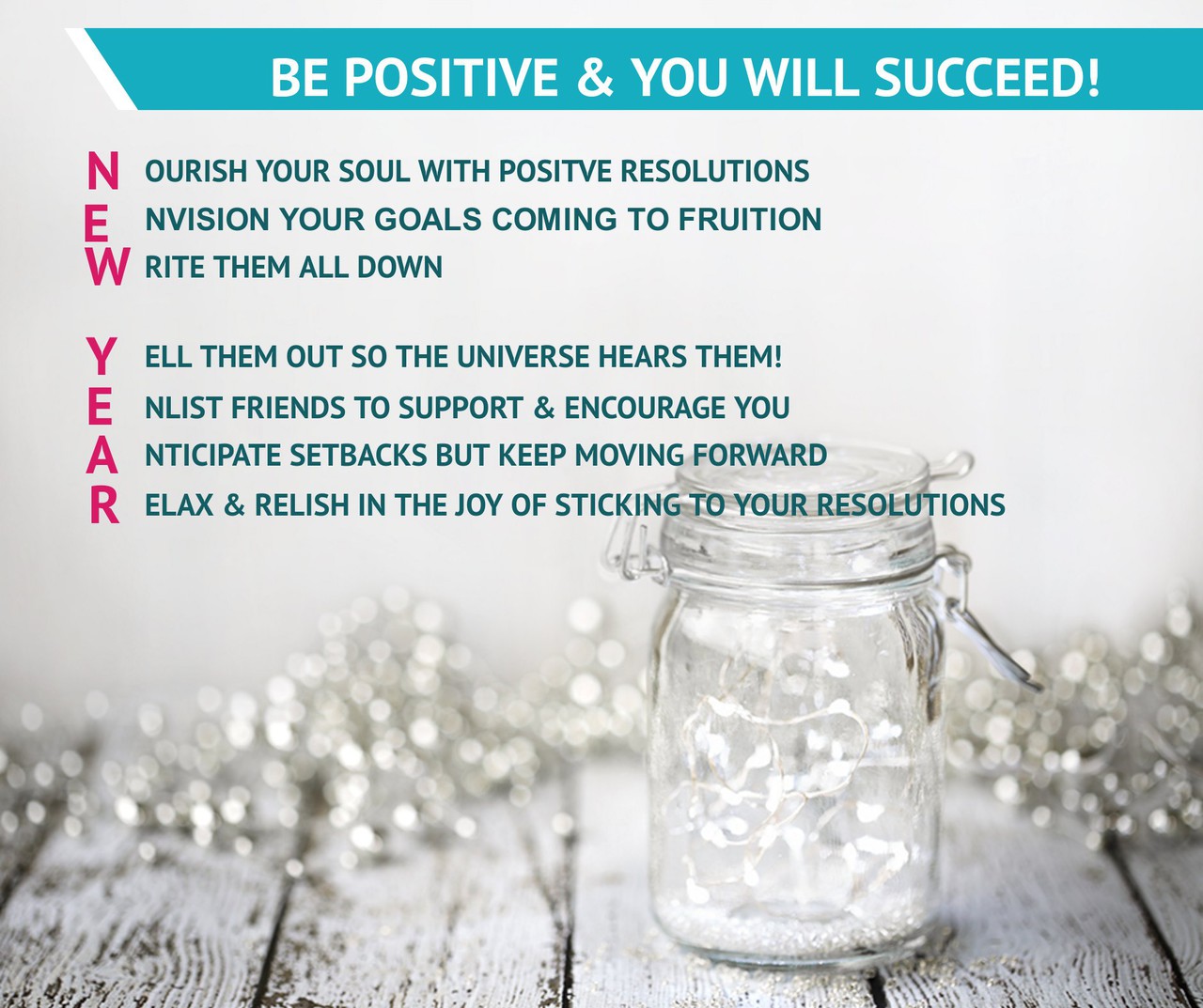 Here's a quick guide to get your new year in order! Engage with your fans and ask them to contribute their own tips.
NO PLAN. NO PROBLEM.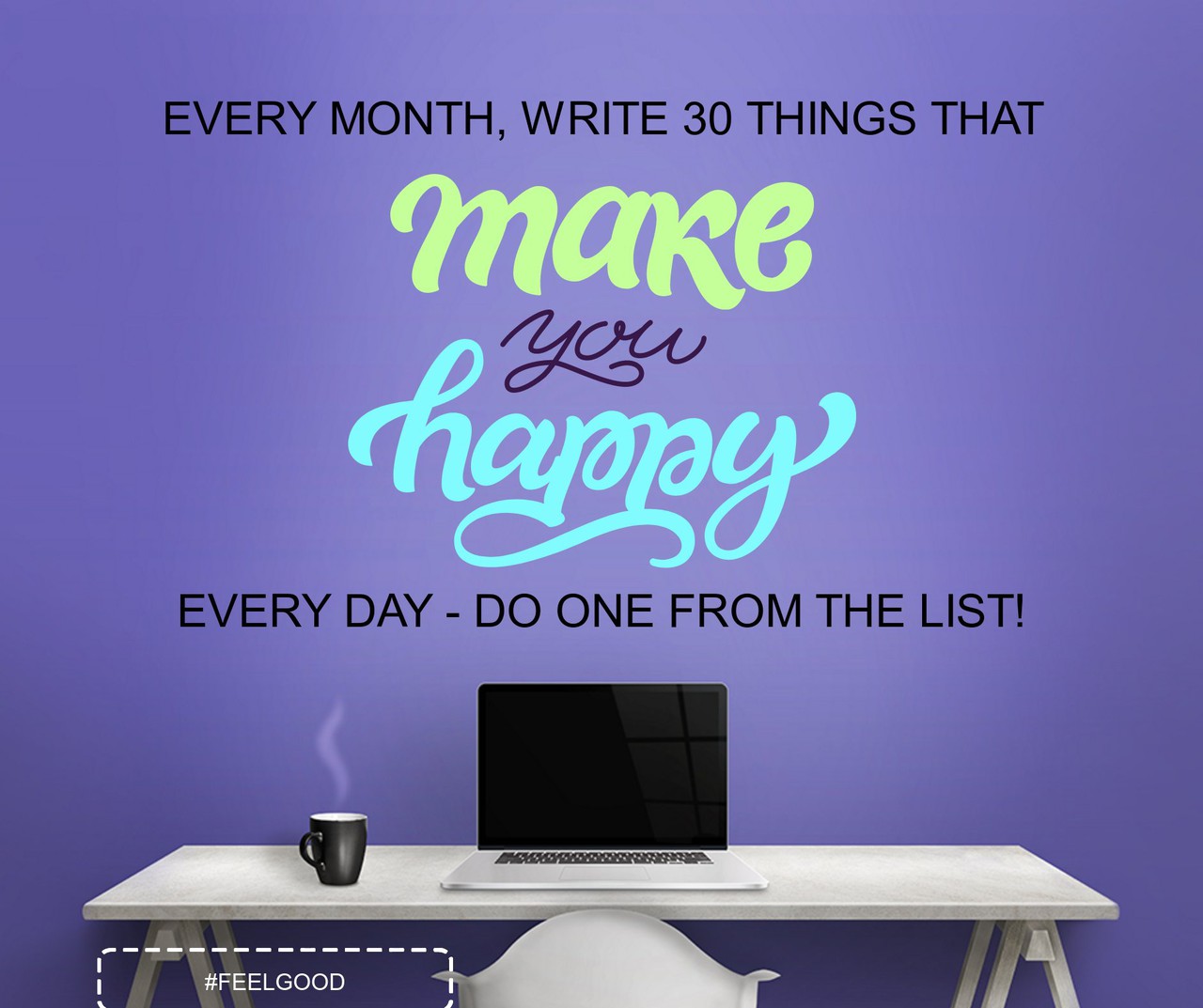 Concrete plans freak you out? Start small by jotting down simple daily tasks. The better you get at accomplishing these goals, the more confident you will feel when tackling the bigger ones.
PSST….THERE IS NO SECRET

We all know that success comes to those who work for it – if you have the drive and passion, success is almost guaranteed because it's coming from the right place.
WHAT'S NEW
SOUND OF MUSIC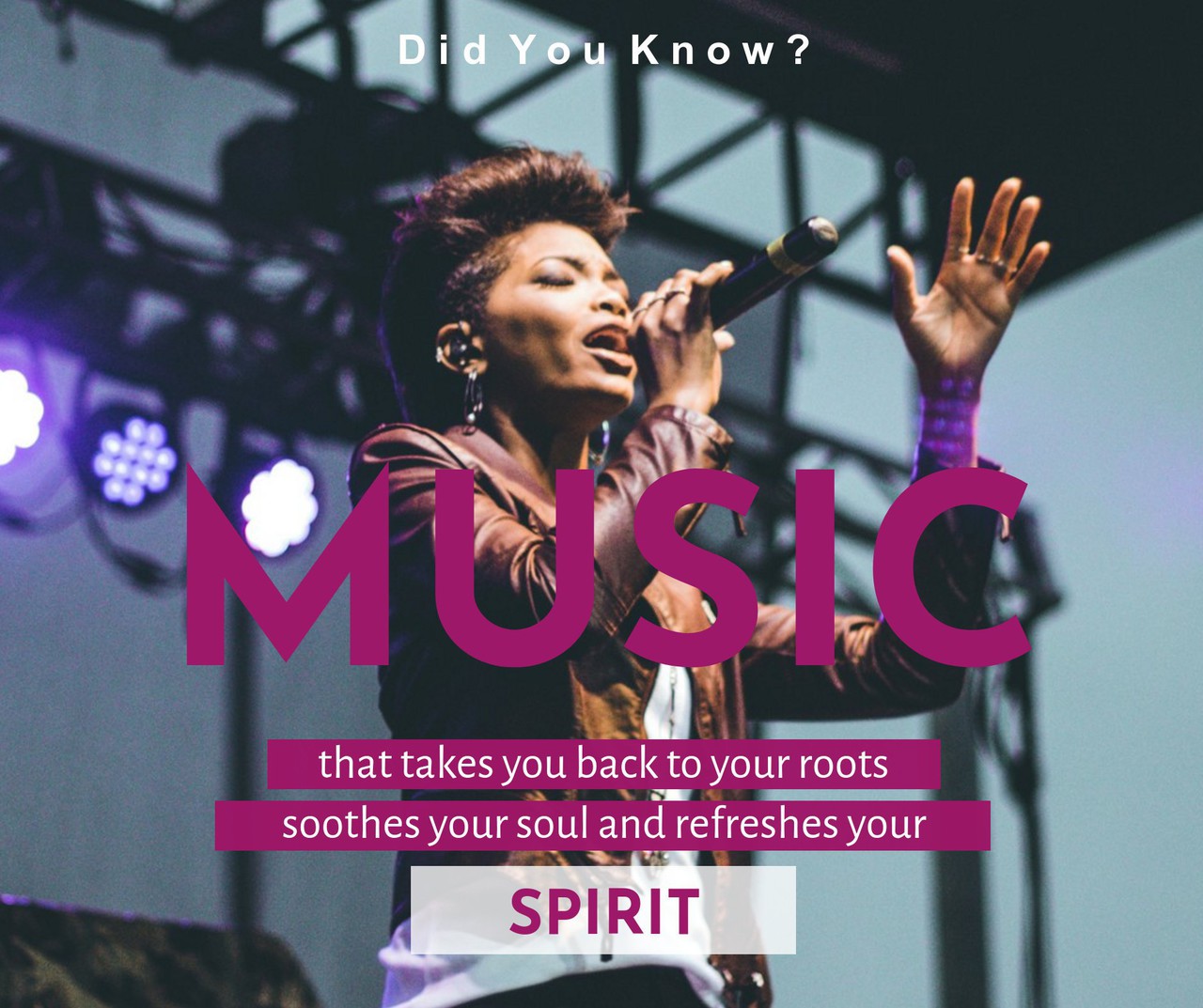 It's hard to find someone who doesn't appreciate any form of music. Sharing musical facts will relate to ALL of your followers.
JAZZ UP YOUR CONTENT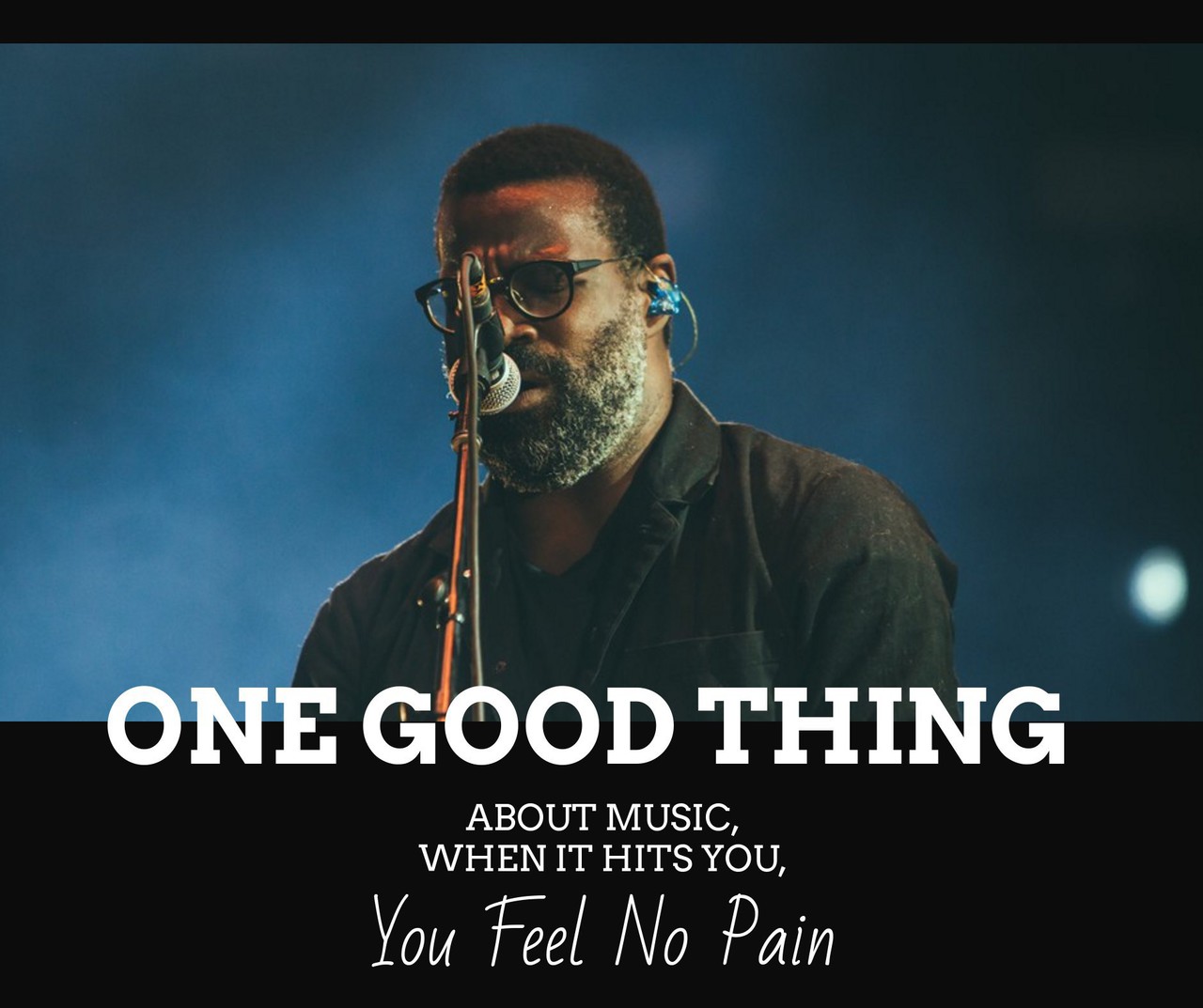 It's good practice to not only fill up your newsfeed with promotional posts but with general templates that resonate with your followers, like music!
SILLY WILLY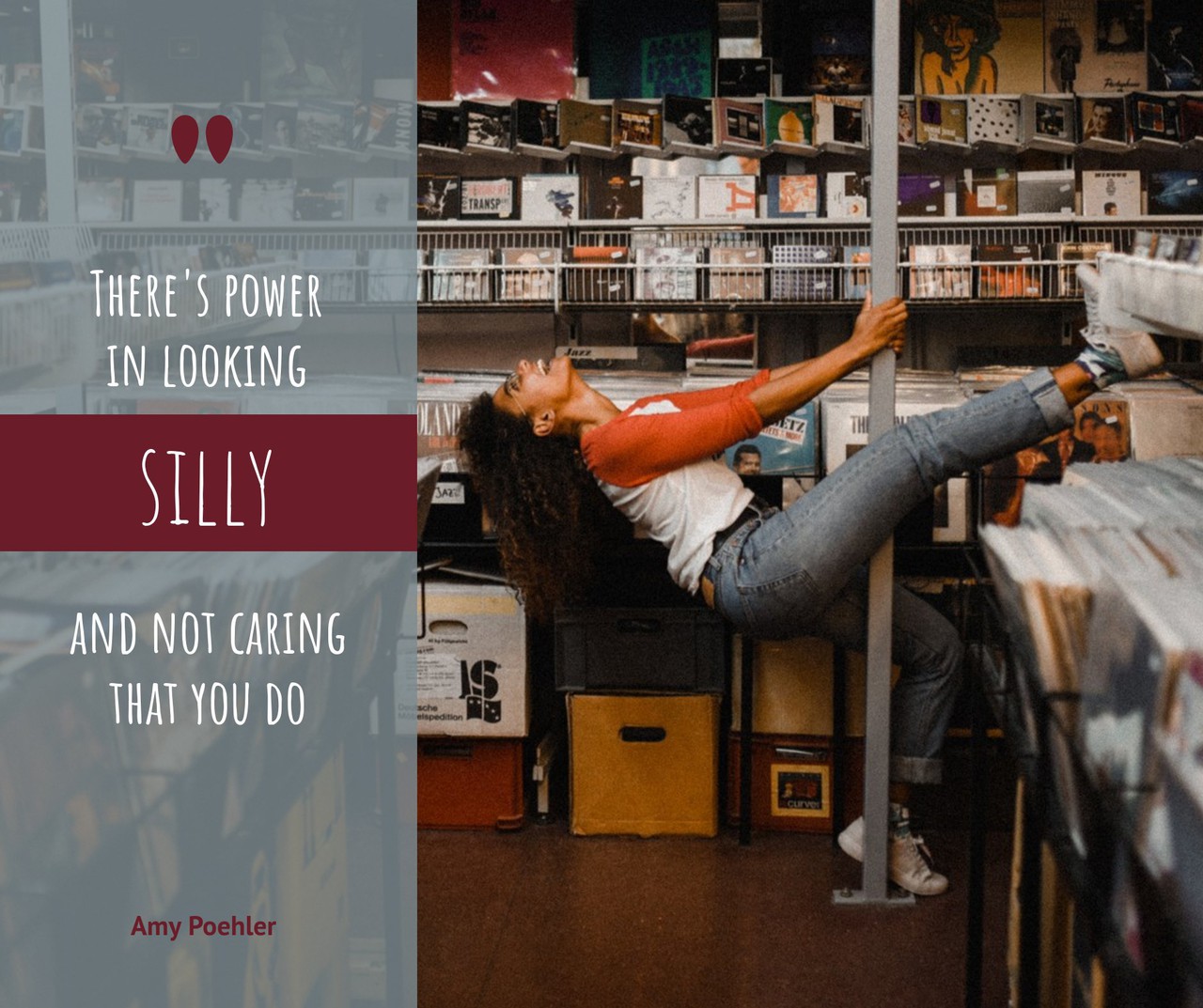 Sometimes you just have to let it all go! If your followers live in the east coast, they definitely need reminding that winter will eventually end!!!
WHAT'S UP THIS WEEK
JANUARY 10 – NATIONAL CUT YOUR COSTS DAY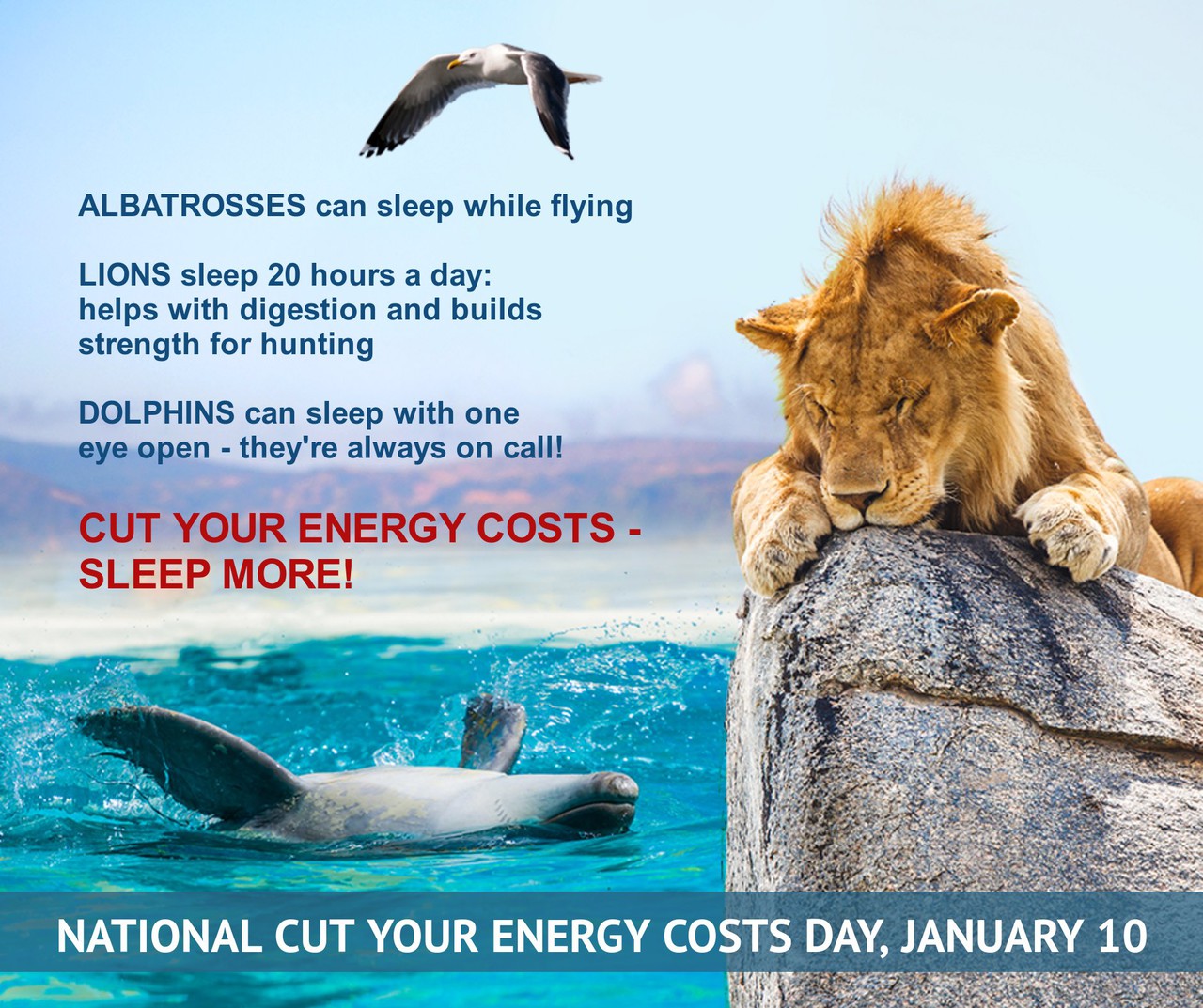 Winter is here and not going anywhere. Remind your fans to be savvy when it comes to energy savings.
JANUARY 11 –  INTERNATIONAL THANK YOU DAY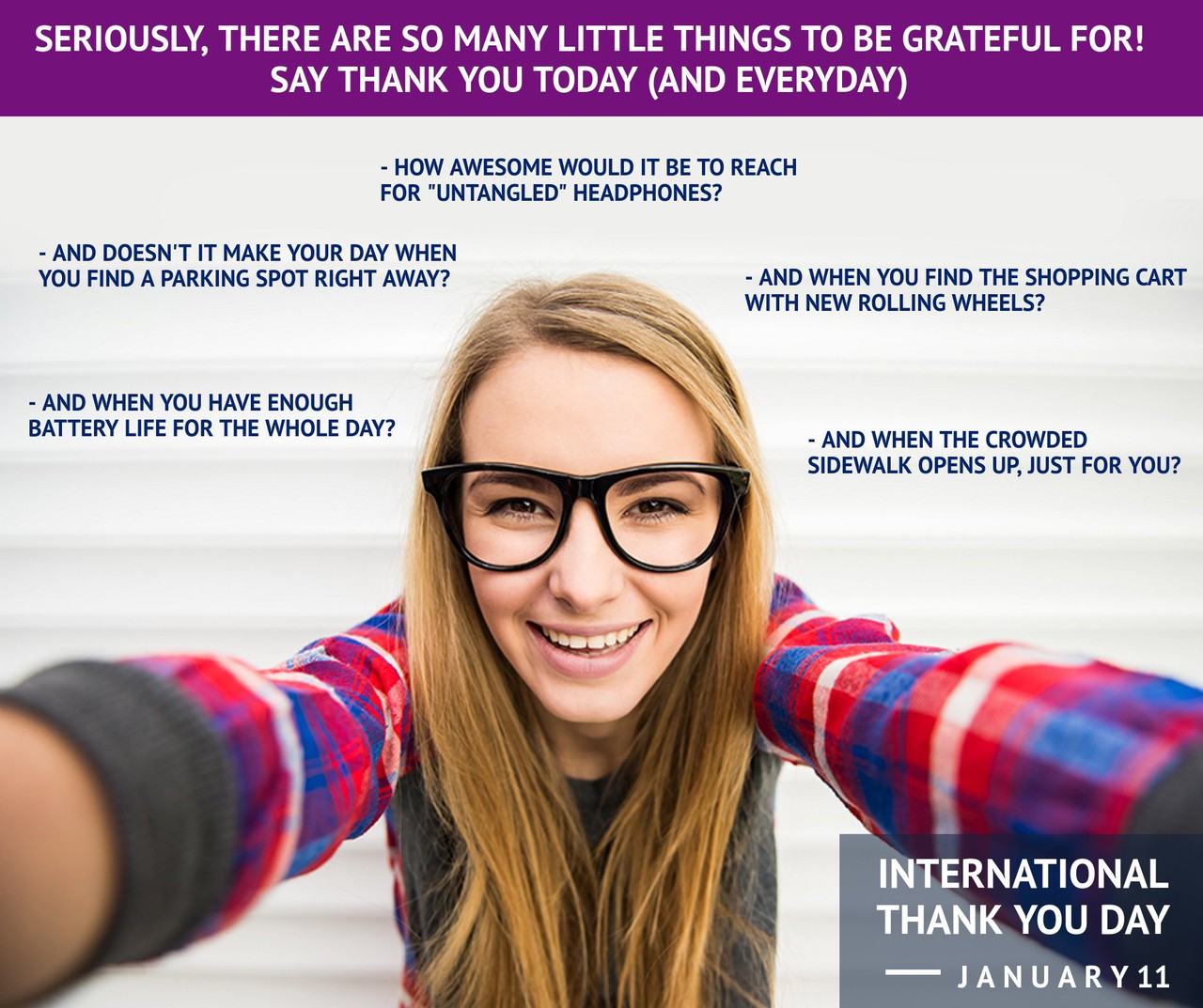 Ask your followers to comment on what they are grateful for in this new year. As a business, join in and express the gratitude you have for every one of them!
JANUARY 12 – WORK HARDER DAY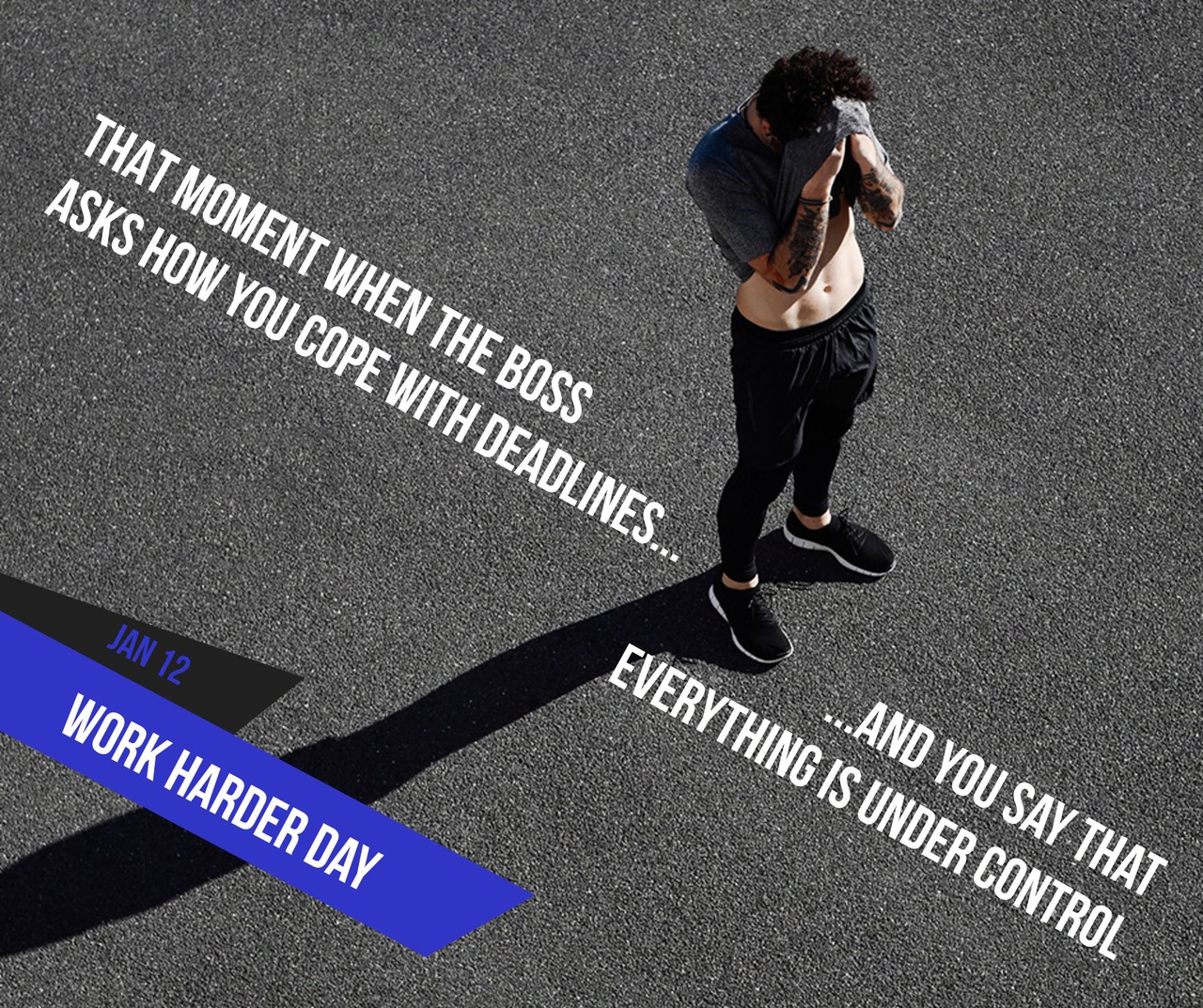 If it's only one day of working hard – we think everyone can join in!! Make it a fun holiday!
JANUARY 13 – MAKE YOUR DREAMS COME TRUE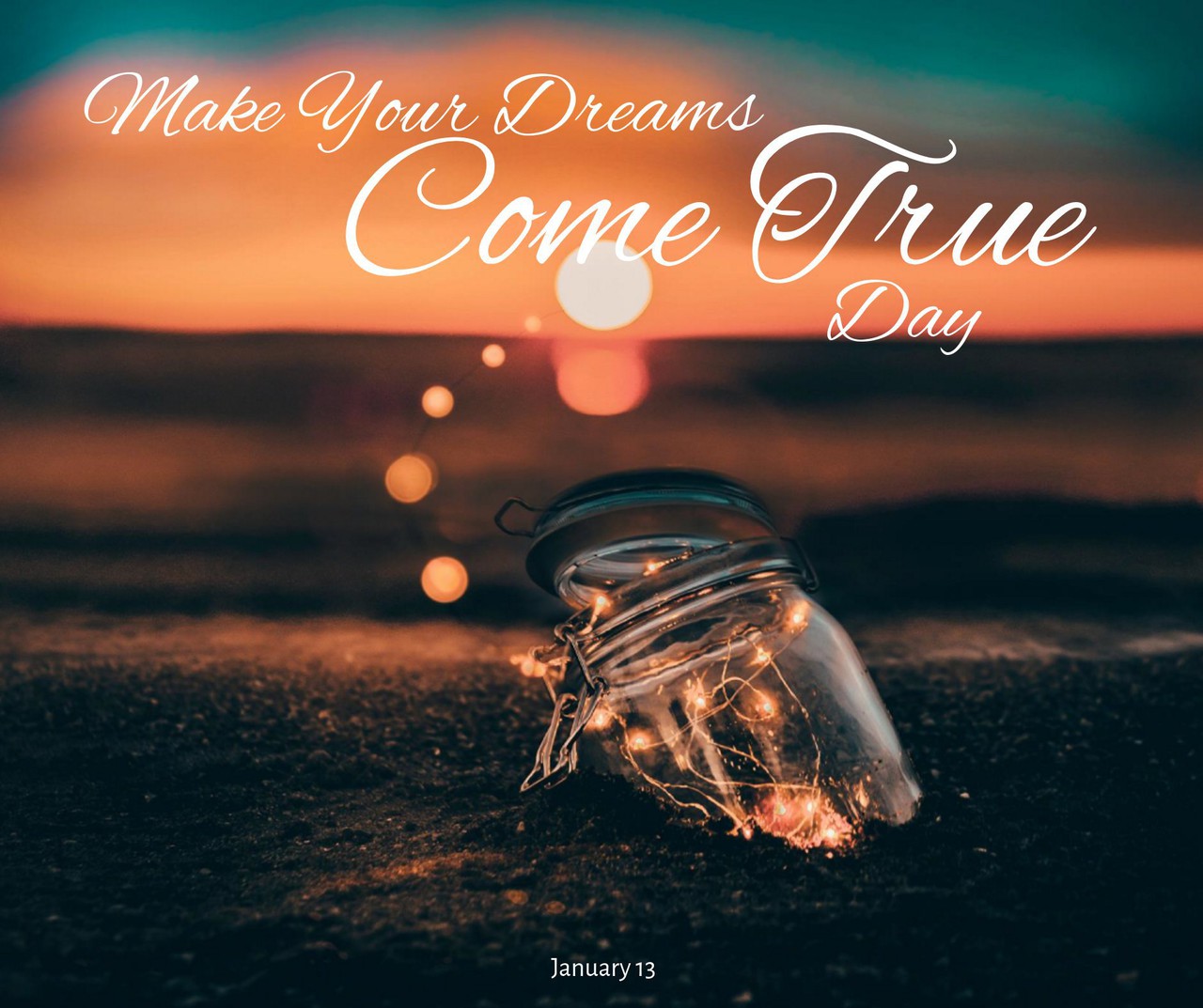 Engage with your fans – ask them what dreams they have for 2018? Or if any of their dreams have come true in their lifetime? Share in the goodness.
JANUARY 14 – NATIONAL VISION BOARD DAY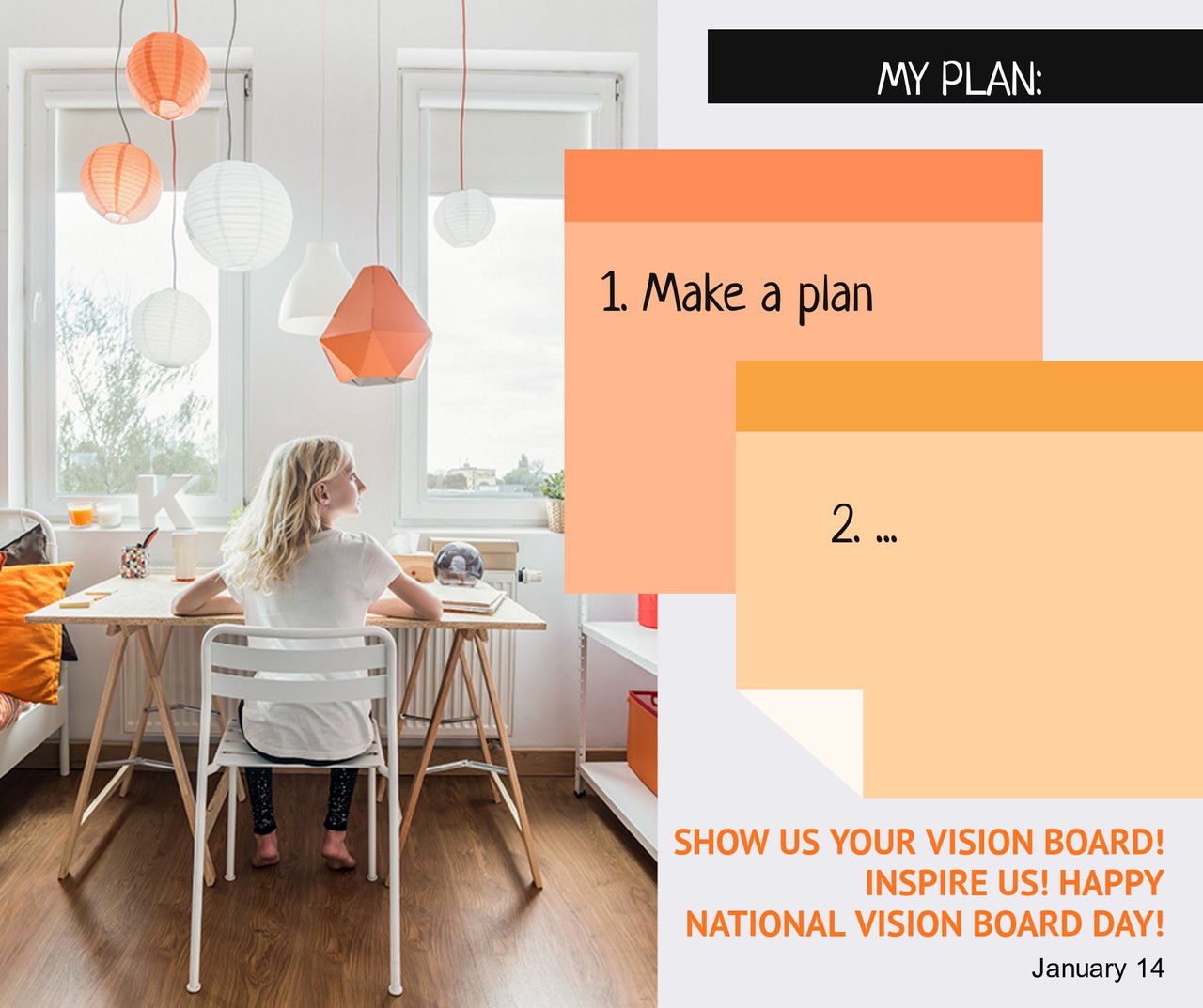 In line with this week's newsletter – inspire your followers to create a vision board. Follow their progress. Ask them to upload when done to keep them motivated.
JANUARY 15 –  WIKIPEDIA GOES ONLINE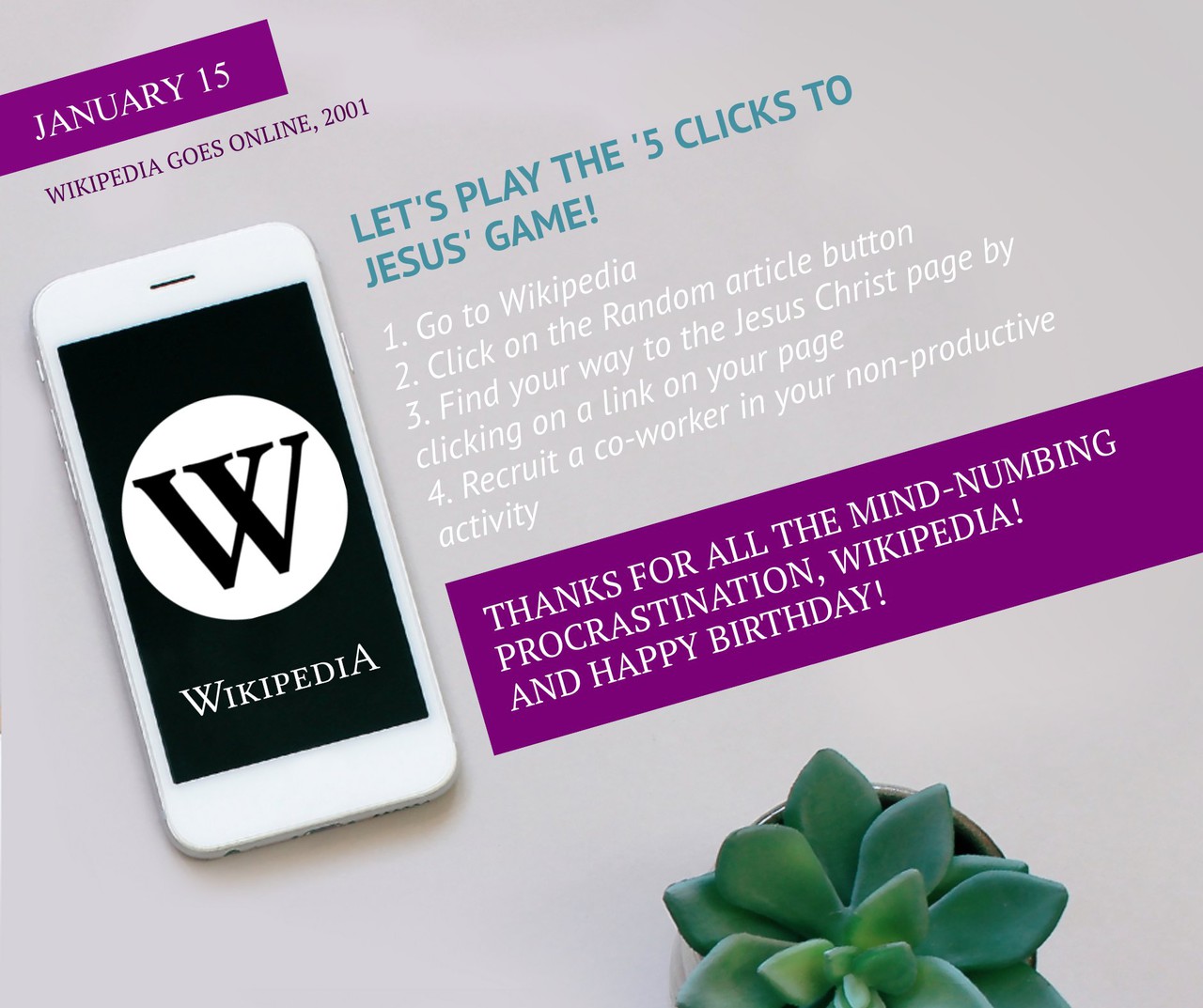 Here's a fun way to interact with your customers. Perhaps, ask them to find information on your company with Wikipedia and sharing it awards a FREE gift or gift card. That's one way to attract people to your site.
WE ARE ALL ABOUT CREATING A CLEAR VISION FOR YOUR BUSINESS THIS WEEK. AGAIN, NO PRESSURE! WE'RE JUST HERE TO RECOMMEND NEW WAYS TO KICKOFF THE NEW YEAR. YOUR CUSTOMERS TEND TO BE SLOWER THAN USUAL IN THEIR ENTRY BACK AT WORK OR SCHOOL. LIGHTING A LITTLE FIRE UNDER THEM IS ALWAYS APPRECIATED, WE THINK!
NEXT WEEK, MORE ENLIGHTENMENT, MORE MOTIVATION. WE ARE STILL KNEE DEEP IN WINTER SO POSITIVITY IS KEY ON OUR PART AND YOURS!
If you don't see anything that suits you, be sure to let us know! We have professional designers on hand to create social templates for your needs. And of course, any questions, comments, or concerns are welcome. It's always important to take every opportunity to attract new customers, whether it be by using your own creativity to design content, or by saving time and using PromoRepublic library to find customizable content that works for you.