Love it or hate it – Valentine's Day is one of the busiest shopping days of the year. Our job is to shoot that arrow deep into your follower's newsfeeds. Two weeks before the event, is the ideal time to spread some of cupid's love. Try not to overload them with too much love, it may backfire. That's why we've prepared templates with fun facts, quotes and top ten's. Don't worry, we are loaded with promotions too! Are you ready for some lovin'?
WHAT'S ON TREND
LOVE AT FIRST SIGHT
Whether we have felt love for a baby, man, woman or pet – we have all fallen under the spell of Cupid's arrow once in our lifetime. Fun facts about #Love will ignite your follower's passions and help them revive good memories. A lovey-dovey customer is a happy one and is a spender too! #FallingInLove
BE MY VALENTINE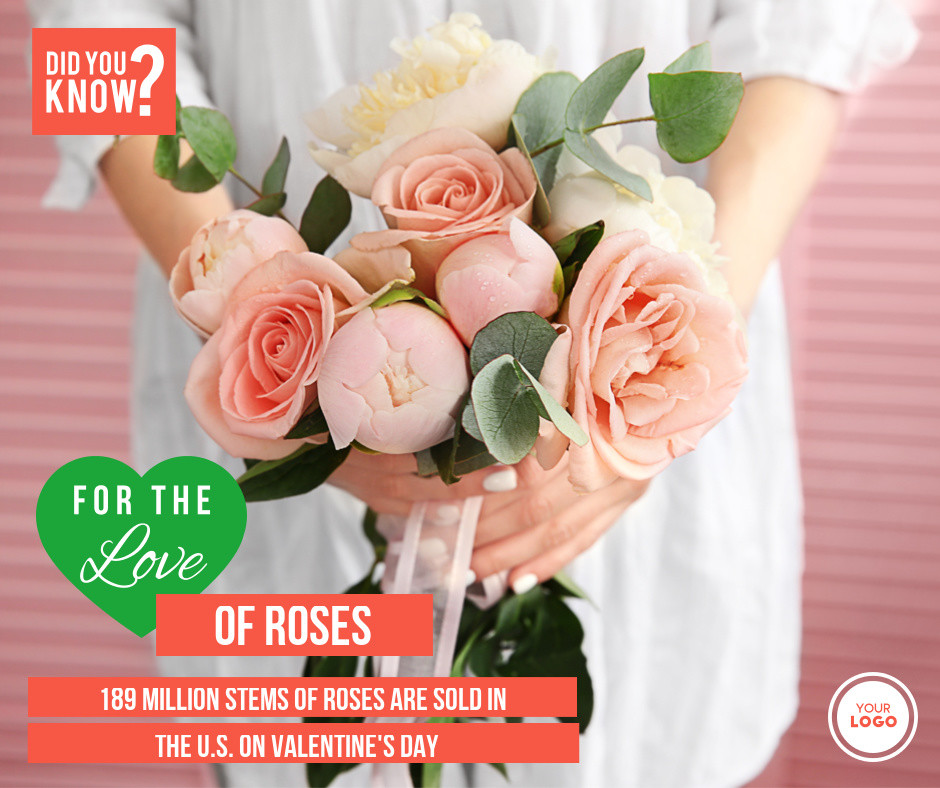 The stats for this day are out of this world so why not blow your fans' minds away with these incredible facts. Create a promotion around one or some of them in the next two weeks. Incentives, rebates and free gifts are always a bonus for anyone! #BeMyValentine #YouAreMyValentine
EXPRESS YOUR LOVE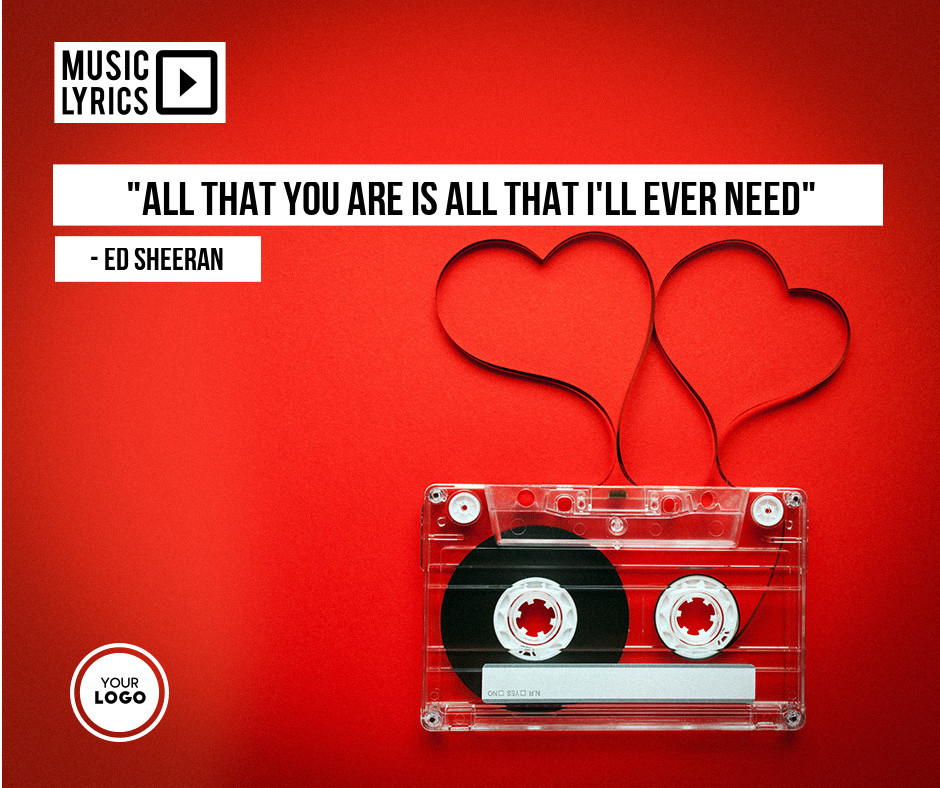 Give the opportunity to your followers to share their love by way of quotes. For those who may have a hard time with words, this is their chance to say what they feel to the right people. Or better yet, this is your chance to profess your gratitude to your fans!  #LoveQuotes #ILoveYou
LOVE (noun) [ləv]
We do enjoy coming up with these "made-up" words for you. And it seems they are growing in popularity. Why? Because they relate to everyone. This week we take care of the Valentine's lovers and single people too! We don't discriminate. #LoveDictionary
SINGLE & LOVING IT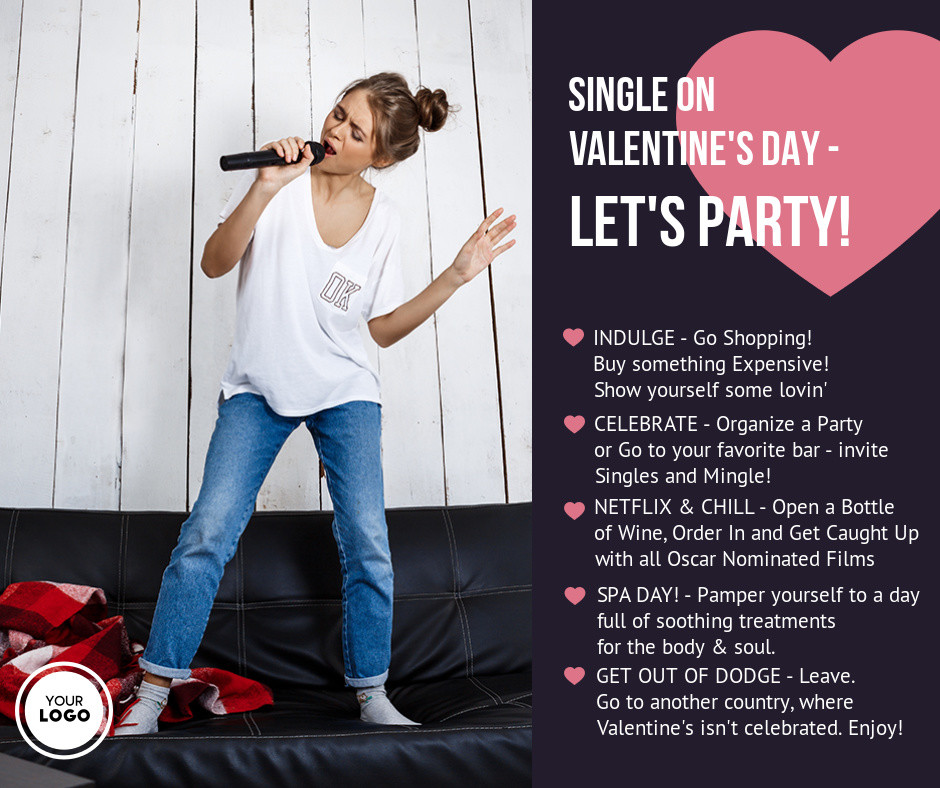 Many campaigns are targeted towards couples and lovers but do not turn a blind eye to the singles out there. There are many and they are a huge consumer. These days, it's no longer taboo to be single and alone on Valentine's Day – so take advantage of this and promote singles' nights at your restaurant/bar or create a special discount just for them! #SingleGirlsRock #SingleLife #ReadyToMingle
WHAT'S NEW
FABULOUS FEBRUARY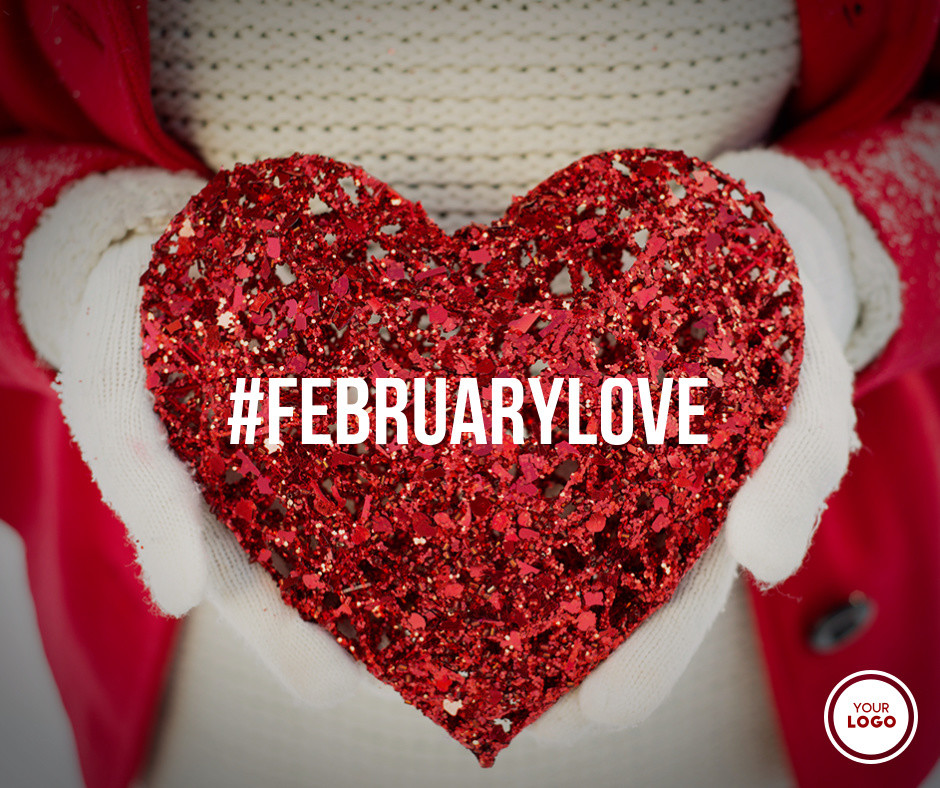 Is it just us or is 2017 moving fast? We are already in the month of LOVE. It's the shortest one of the year but the most passionate of them all. Shower your follower's newsfeeds with #FebruaryLove. #HelloFebruary
CELEBRATE THE SHORTEST MONTH OF THE YEAR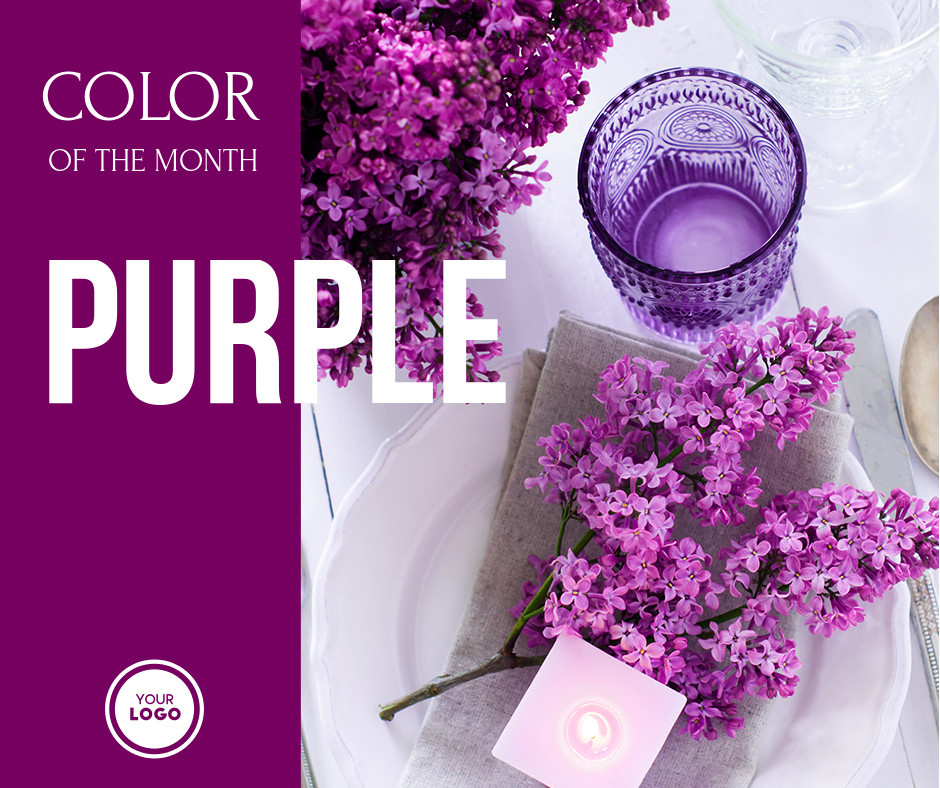 The color is purple this month. The color also is love all month long. Instead of just sharing the tidbits of each month, try incorporating them in a contest or draw. Ask them to upload your product in a purple setting or with a purple flower etc… Use your imagination. God knows, we need it to keep them coming back for more! #Purple #Amethyst #FebruaryColor #FebruaryFruits
ARE YOU FE-ELING FE-BRUARY YET?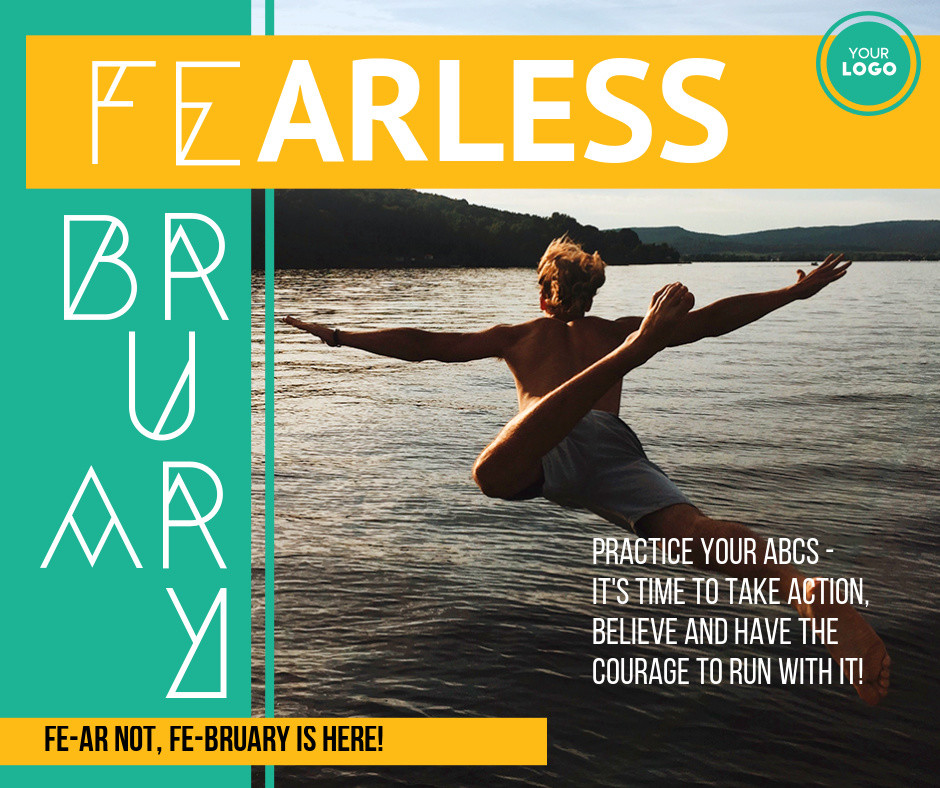 Our monthly words are back. This month they are powerful and most valuable. They are not new words by all means, but finding ways to grab your customer's attention is what we want. The more creative we are, the more engagement you get! Win-Win! #FebruaryWords
WHAT'S UP THIS WEEK
JANUARY 31 – INSPIRE YOUR HEART WITH ART DAY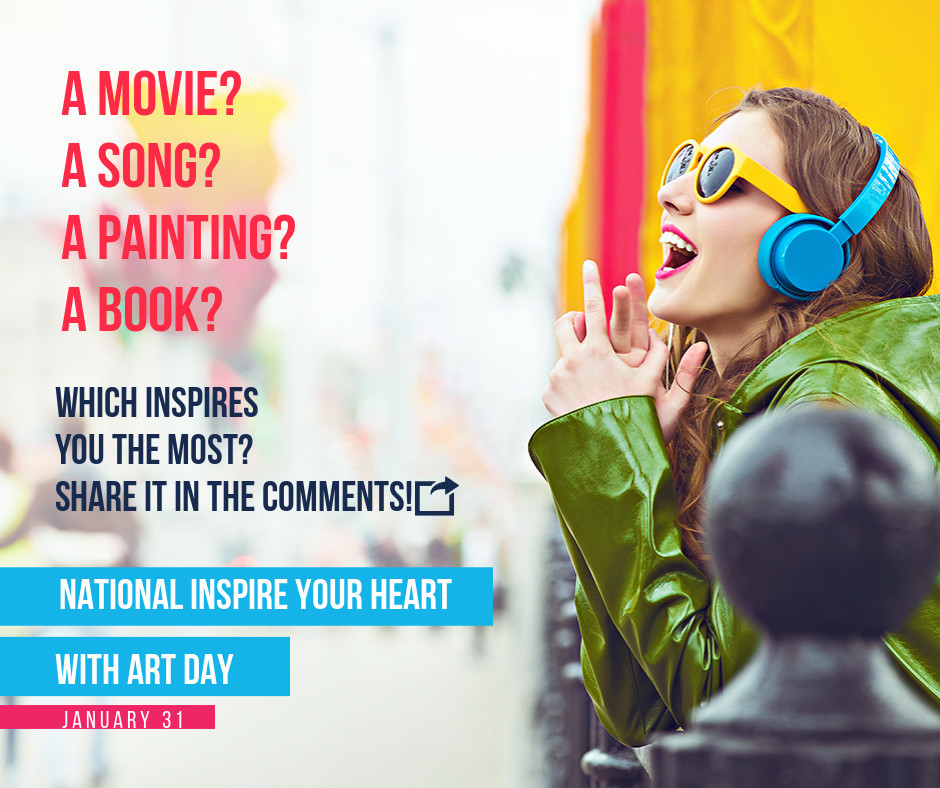 As the late Carrie Fisher once said, "Take your broken heart, make it into art." We agree! Motivate them to pick up that brush or book or strengthen their vocal cords. Anything really, as long as they are doing something artsy! #InspireYourHeartWithArt
FEBRUARY 1 – NATIONAL FREEDOM DAY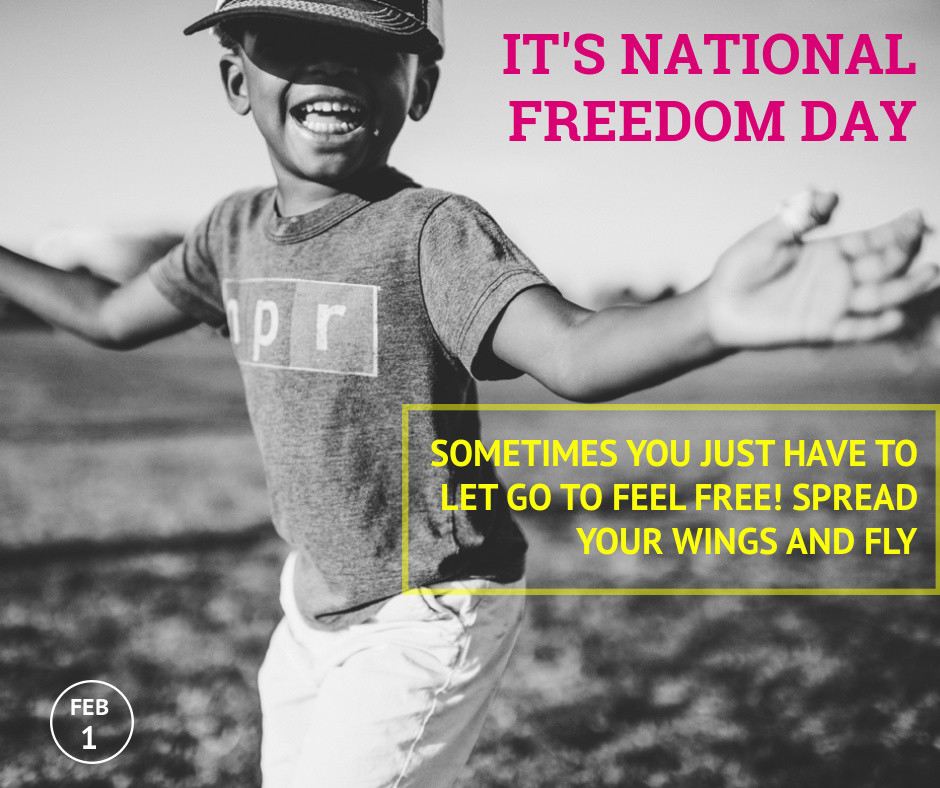 Today we honor Abraham Lincoln for outlawing slavery. Today we celebrate all those who have been liberated from the shackles of life. So encourage your fans to step outside and FEEL the freedom that we have worked so hard to achieve (in this country).
#NationalFreedomDay #Freedom
FEBRUARY 2 – GROUNDHOG DAY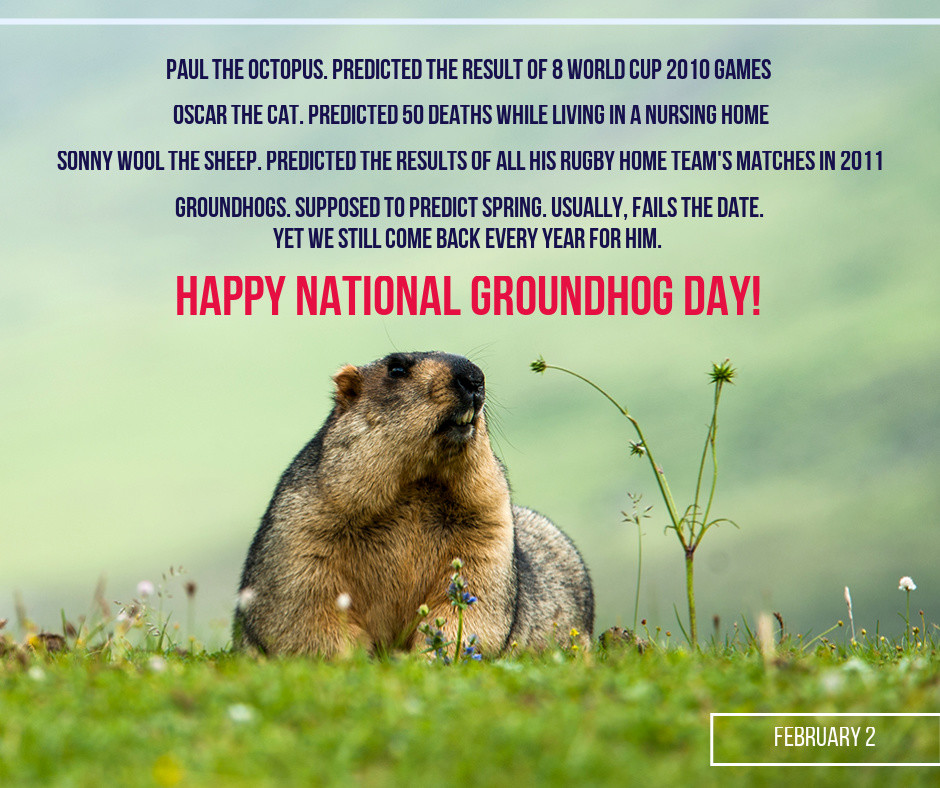 It's funny how we tune in every year to see if the groundhog will pop his head out or not. Most of the time he's wrong! Sharing this post pokes fun at our tradition but we all to need smile especially when we head into the coldest month of the year. #GroundhogDay #EarlySpring
FEBRUARY 3 – NATIONAL WEAR RED DAY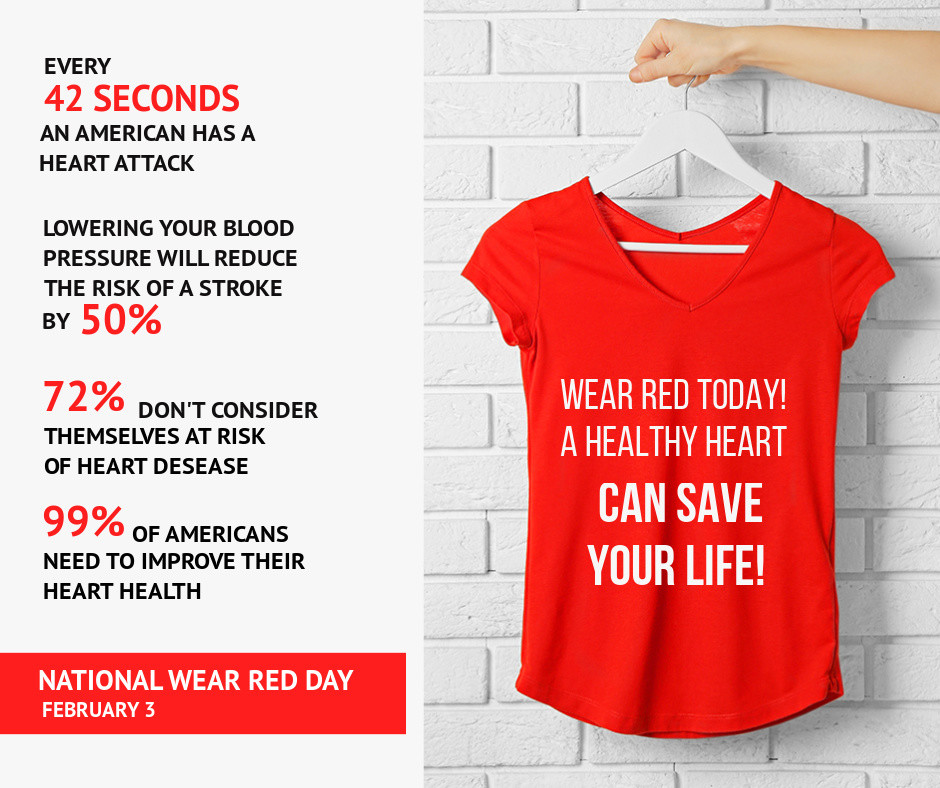 February is American Heart Month. Since heart disease is the leading cause of death in this country, we'd say it would be best to share this post with all your followers (even as a preventative measure). Show them you care! Today anyone wearing red can get a discount or free red gift or e-book. #WearRedDay #HeartMonth #HeartHealthy
FEBRUARY 4 – HAPPY BIRTHDAY FACEBOOK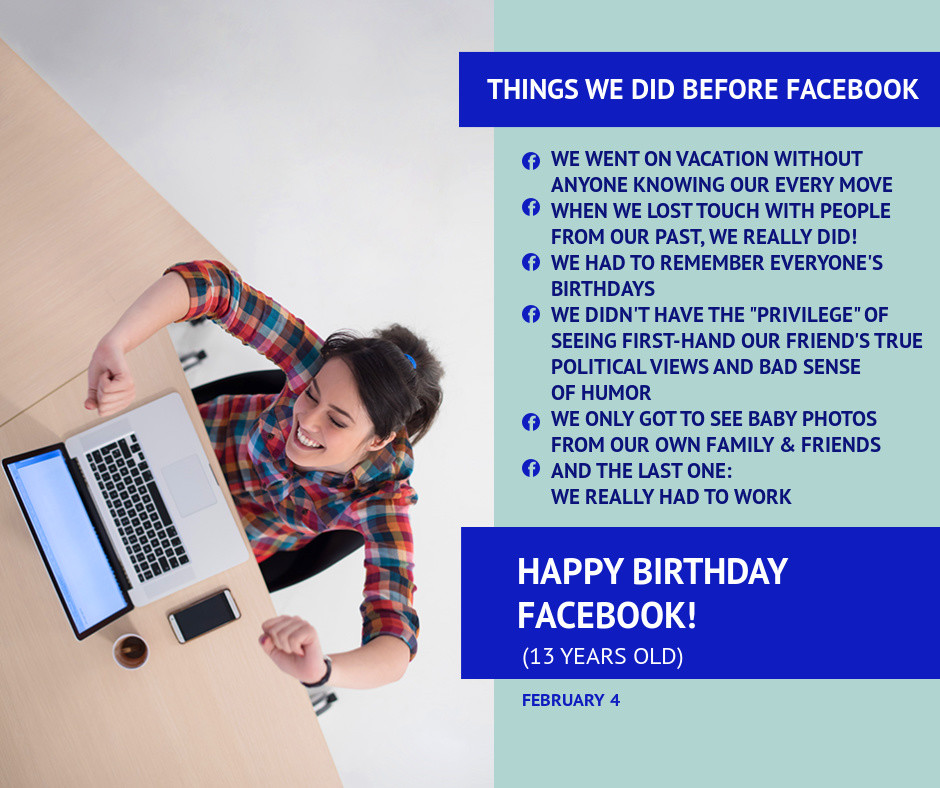 It would be silly not to wish the pioneer of social media a #HappyBirthday. Because of this platform, we are able to promote our businesses, make money and reach our audience. It's a birthday even your followers will want to celebrate. #HappyBirthdayFacebook
FEBRUARY 4 – WORLD CANCER DAY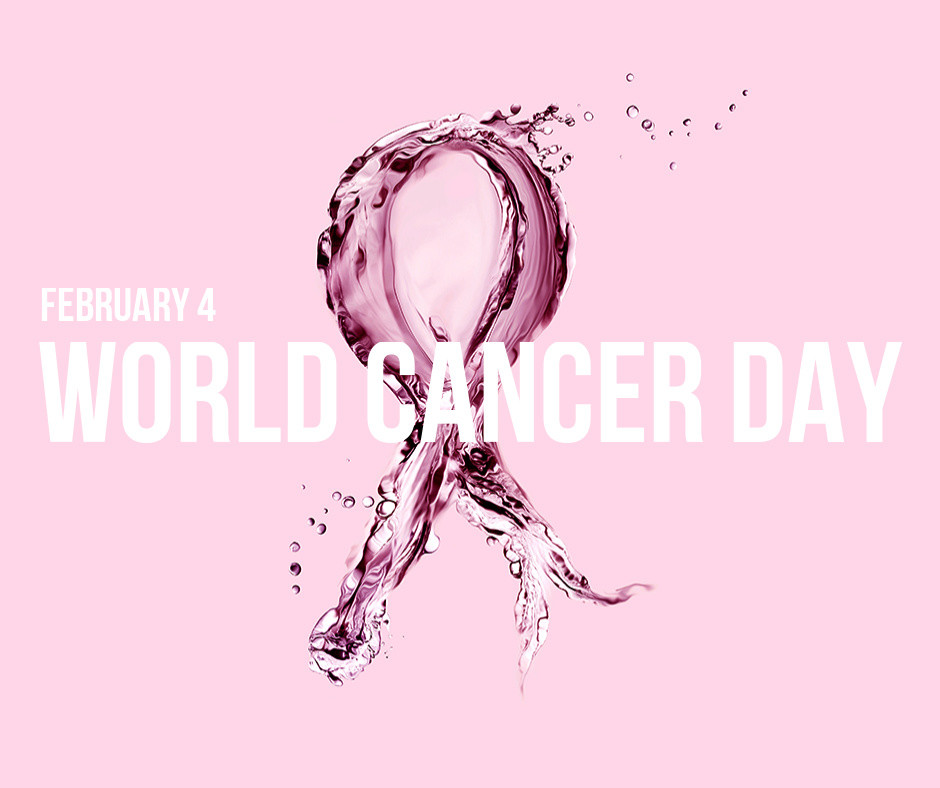 With many still affected by this dis-ease, we need to rise up and tackle it head on. It's Super Bowl Weekend, so let's get into the fighting spirit and share these simple nutritional benefits. Small changes lead to big results! #FightCancer #WorldCancerDay #CancerSucks #WeCanICan
WITH A COUNTRY DIVIDED, THIS MONTH OF FEBRUARY HAS COME AT THE RIGHT TIME. LET'S SHARE THE LOVE THROUGHOUT OUR NEWSFEEDS. POLITICAL POSTS ARE OVERLOADING OUR PAGES, SO IT'S YOUR TIME TO SHINE. BE THAT DIAMOND IN THE ROUGH. SEND POSITIVE & HEALING MESSAGES TO YOUR FANS. TURN UP THE HEAT A LITTLE.
NEXT WEEK, WE CONTINUE OUR TIRADE OF LOVE! AS FEBRUARY IS ALSO WEDDING MONTH, WE ARE HERE TO GET YOUR FOLLOWERS READY FOR 'AFTER THE PROPOSAL'.
If you don't see anything that suits you, be sure to let us know! We have professional designers on hand to create social templates for your needs. And of course, any questions, comments, or concerns are welcome. It's always important to take every opportunity to attract new customers, whether it be by using your own creativity to design content, or by saving time and using PromoRepublic library to find customizable content that works for you.