MOVEMBER & ELECTION TIME – LET'S GROW TOGETHER AS A NATION! November is full of social media ideas with the Holiday Season quickly approaching. And this coming month is also a Hairy One – Movember will be in full swing and so will the elections with our favorite "toupeed" candidate! We promise to keep the templates well-groomed for your liking!
WHAT'S ON TREND
MOUSTACHE IS KING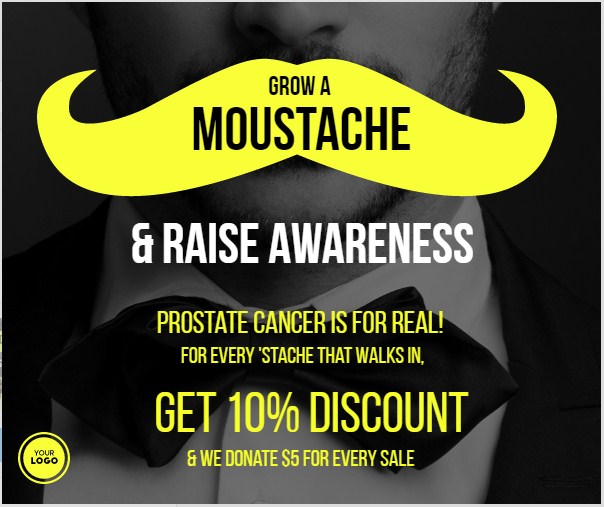 Get your fans involved by encouraging a "Grow the 'Stache" contest to raise awareness for Prostate Cancer & Men's Mental Health. It's all in good fun but for a good cause. #Movember #WhyWeMo #MensHealth
IT'S TIME TO CAST YOUR BALLOT – WHO WILL YOU VOTE FOR?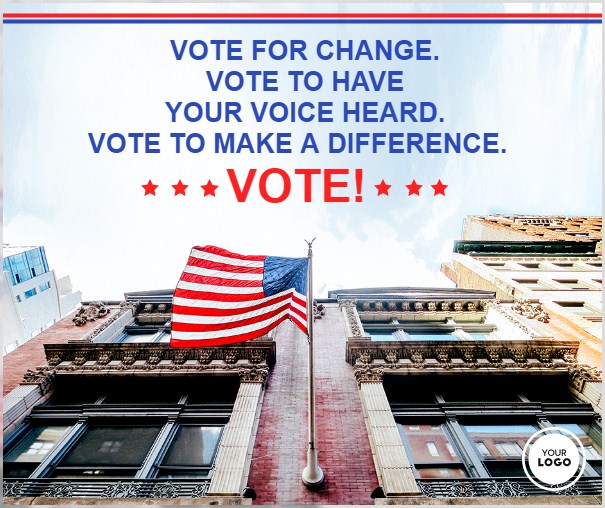 Trump or Hillary? These two names have taken over our newsfeeds so why not join in to make a difference for our beloved country. Rile up your followers by inspiring them to take a stand and VOTE. #Election2016 #VoteYourConscience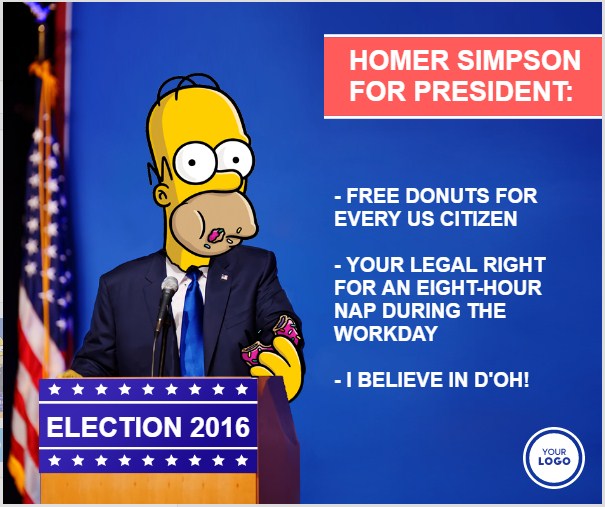 If Homer, Jon Snow or Tony Stark were up for President, we're pretty sure they would make a run for it! Finding the humor in our future can maybe encourage your followers to go vote!  #Vote #ElectionTime
"WRITING IS THE PAINTING OF THE VOICE" – VOLTAIRE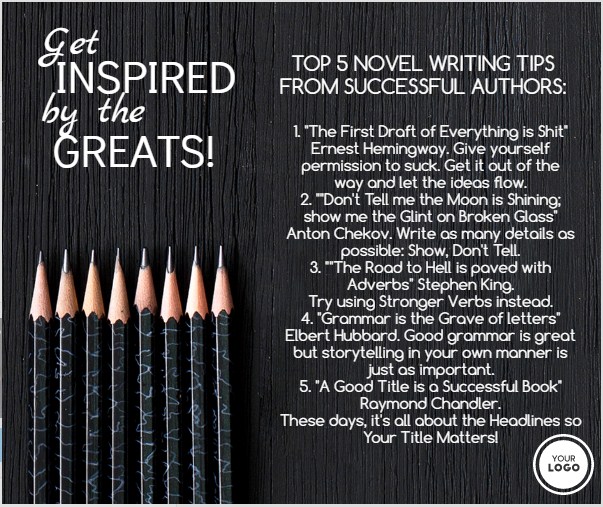 #NaNoWriMo – It's National Novel Writing Month. Maybe not everyone is adept to writing a novel among your followers but why not involve them in an e-book writing or sales pitch contest. Think outside the box! #ToAFutureWriter #AmWriting
WHAT'S NEW
HERE COME THE HOLIDAYS – ARE YOU READY?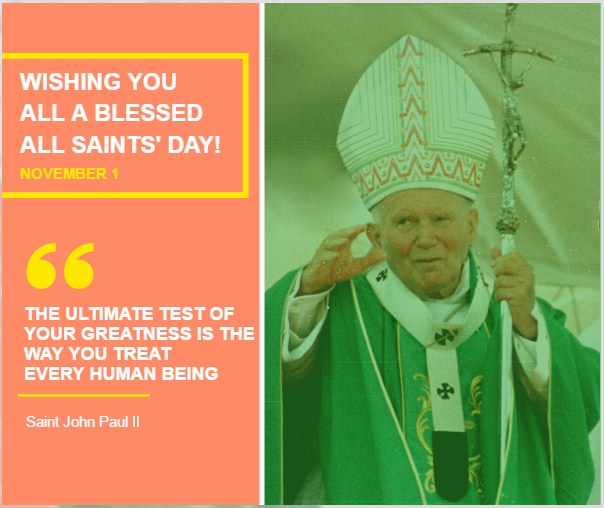 We are putting together our Holiday Templates just for you so that you have plenty of time to prepare your Content Calendar. The first of the list is #AllSaintsDay with a powerful message to all, from one of the most respected Pope's in our lifetime.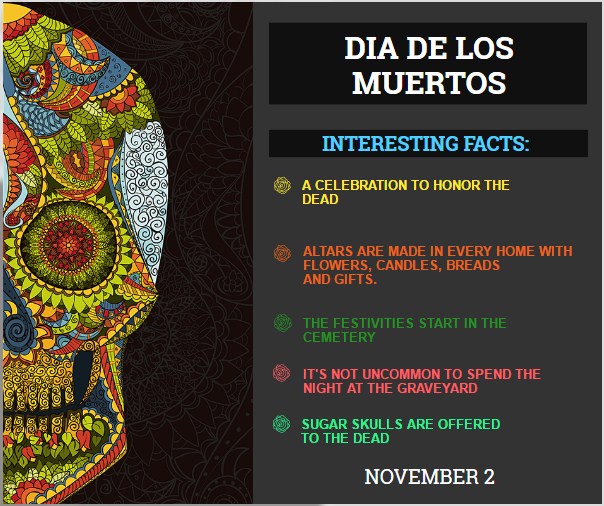 #AllSoulsDay or #DiaDeLosMuertos happens every year. And every year, everyone asks what it represents. Here are some fun facts to satisfy the curious minds.
WHAT'S UP THIS WEEK
DAILY
OCTOBER 25 – NATIONAL GREASY FOOD DAY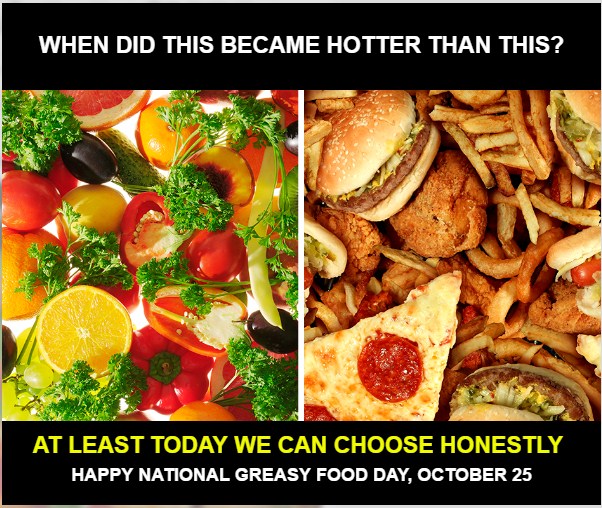 Give your followers permission to indulge today on America's favorite junk food. It won't take more than a nudge to convince them! #GreasyFoodDay #FrenchFries #Nachos
OCTOBER 26 – NATIONAL PUMPKIN DAY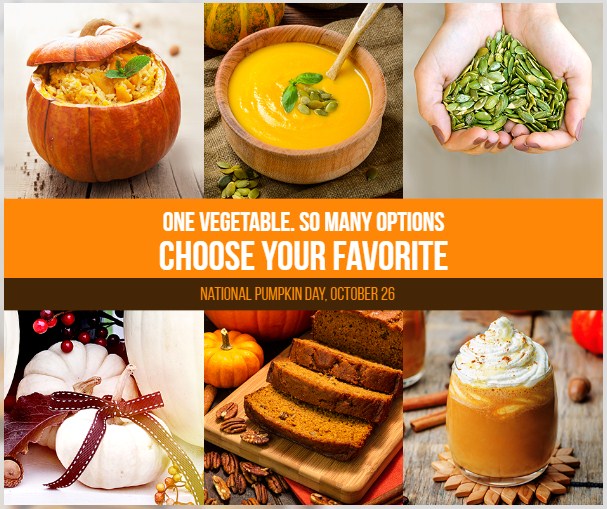 With Halloween nearing, all we see are pumpkins littered on the doorsteps but you know better than me that we'll be eating them come Thanksgiving. Share different recipes with your fans or ask them what they do with pumpkins! #PumpkinDay #PumpkinLove
OCTOBER 27 – NATIONAL AMERICAN BEER DAY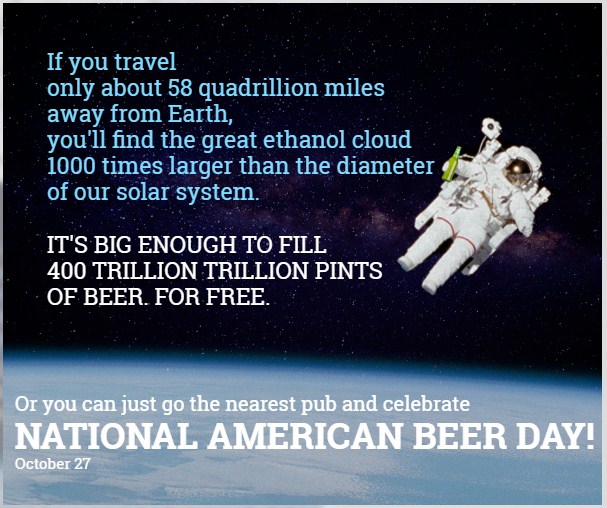 Another American favorite is #Beer. This is a no-brainer if you are a restaurant/bar, today is the day to offer #AmericanBeer at a discount or for free! #AmericanBeerDay Cheers!
OCTOBER 28 – NATIONAL CHOCOLATE DAY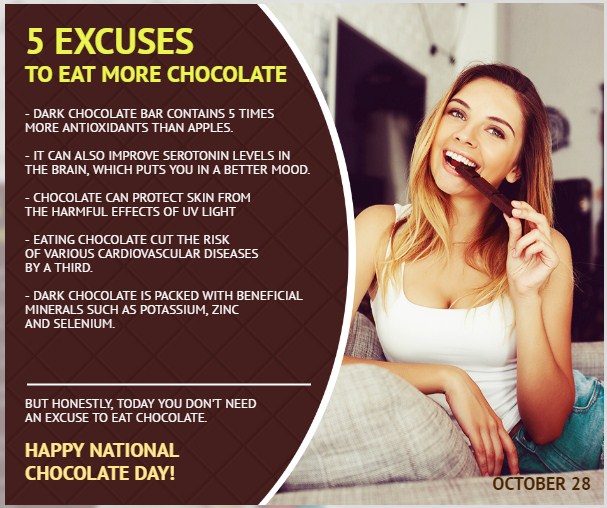 This week seems to be shaping up to be the week of the "favorites" – what to say about chocolate?! Everyone loves it so why not include it in a promotion as a giveaway or freebie – it's that easy. #NationalChocolateDay #ChocolateLovers #ILoveChocolate
OCTOBER 31 – HALLOWEEN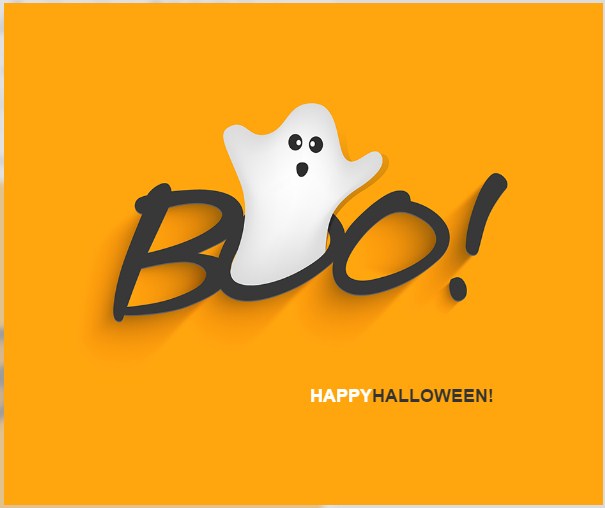 Another Reminder! We have plenty of templates for Halloween parties happening over the weekend and other engaging posts – share them & spook your audience with these ghoulish templates! #Boo #HappyHalloween
WEEKLY
OCTOBER 26-29: INTERNATIONAL DYSLEXIA READING WEEK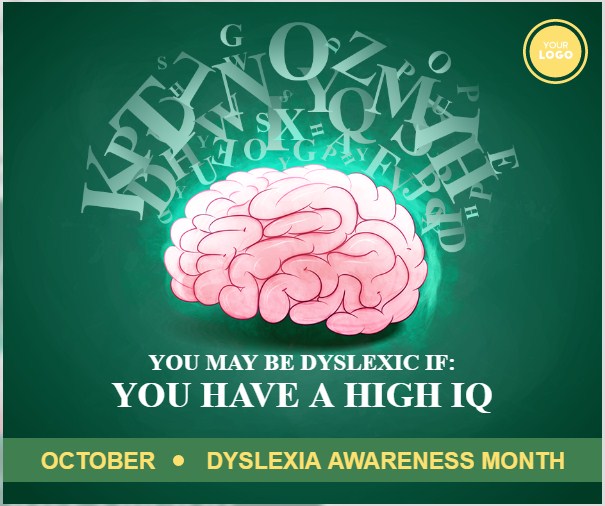 October is Dyslexia Awareness Month in the U.S. but for 4 days the whole world gets in on it. Let's raise awareness together! It all starts by sharing with your followers. #DyslexiaAwareness #spellcheck #SayDyslexia
MONTHLY
When we think October, everyone automatically refers to Breast Cancer Month. But there are so many more events this month. Please do your part, share the compassion and show your support.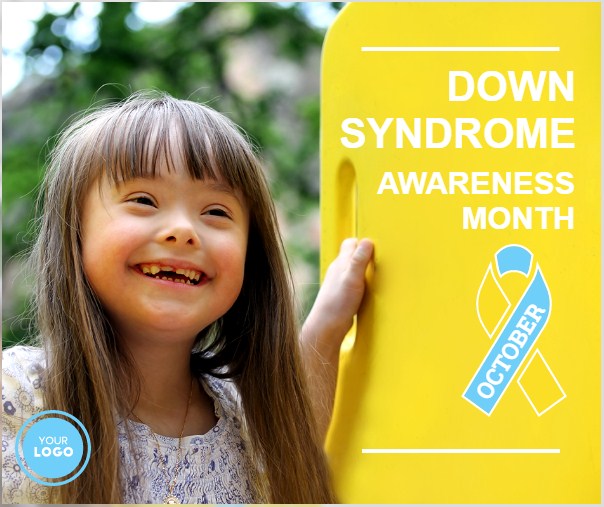 #DownSyndromeAwarenessMonth  #MoreAlikeThanDifferent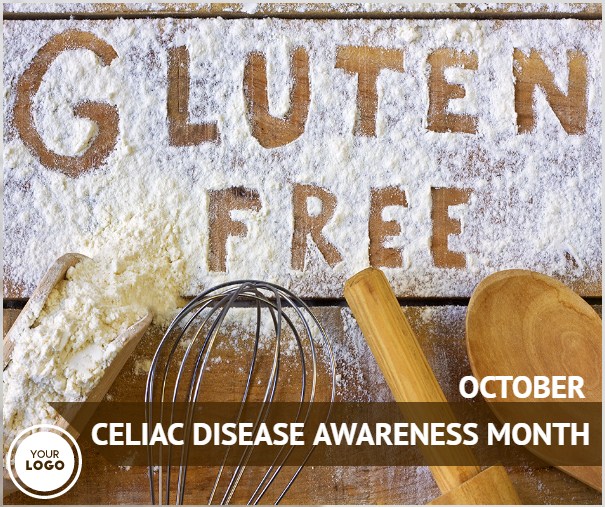 #CeliacDisease #GlutenFree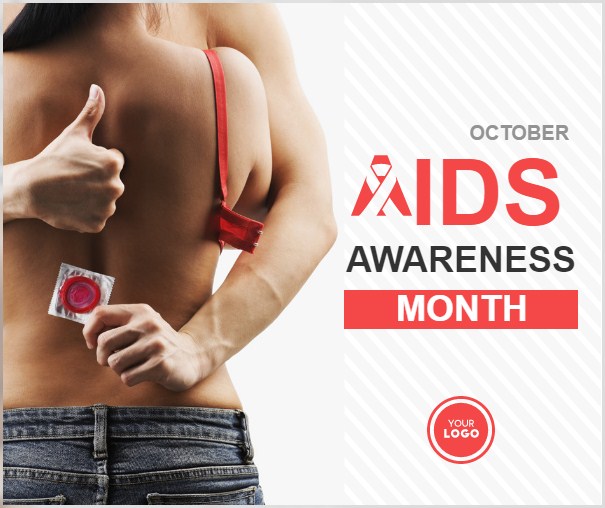 #AIDS #HIV #RedRibbon
If you don't see anything that suits you, be sure to let us know! We have professional designers on hand to create social templates for your needs. And of course, any questions, comments, or concerns are welcome. It's always important to take every opportunity to attract new customers, whether it be by using your own creativity to design content, or by saving time and using PromoRepublic library to find customizable content that works for you.