We're excited to share a major update of our analytics, called Insights. Our new tools, Location Insights and Review Performance Analytics, are made to help corporate teams make insight-driven decisions for improving their online reputation, getting chosen from among the competition, and increasing local sales.

The Value of Online Reputation
Consumers constantly search, rate, and review brands online – impacting other people's perceptions of your business. In fact, over 90% of individuals seek out and read customer reviews before making a purchase. 
Favorable reviews increase your star rating, which is the main filter people apply during a local search. For the majority of consumers, a reliable business starts with a 4-star rating. On top of that, if the query includes the word "best" or "top," Google pre-filters results and shows businesses with ratings of no less than 4 stars first. 
Besides contributing to online reputation directly, review signals are the second most influential factor contributing to local search results. Such review signals include the volume of reviews and their diversity and recency.

Update #1: Location Insights

Location Insights is an actionable dashboard that helps identify trends in your brand's online reputation. The tool displays aggregated data from all locations connected to Google Business Profile and Facebook. By having a centralized view, HQ teams can evaluate how their customers rank and review their locations or franchisees.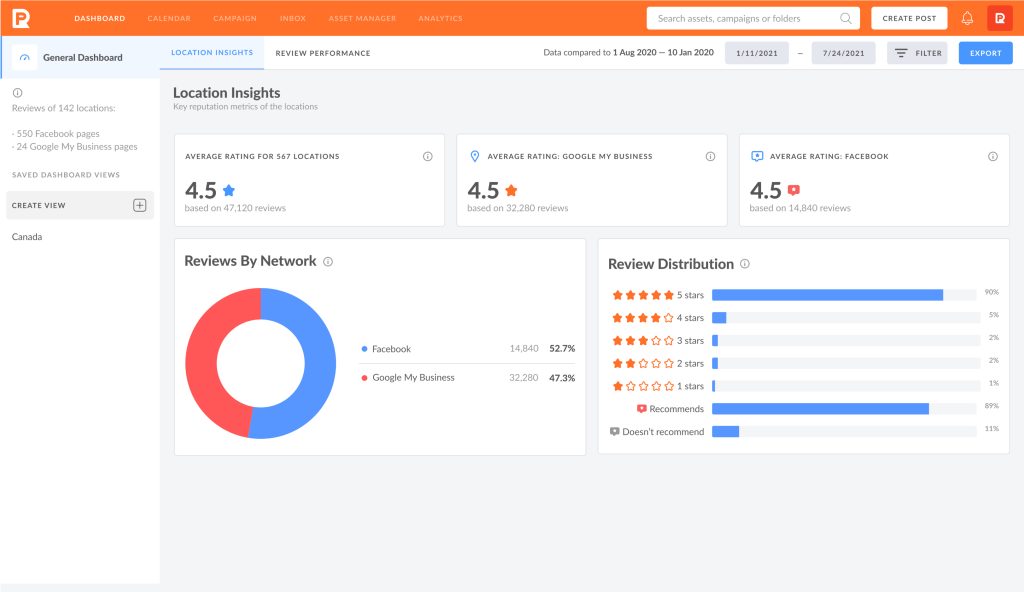 Users can play with an interactive real-time map and measure reputation by place, state, region, or country. Just imagine – you can identify growth opportunities for your every location in one place. Find out which sites are top performers and where some help is needed.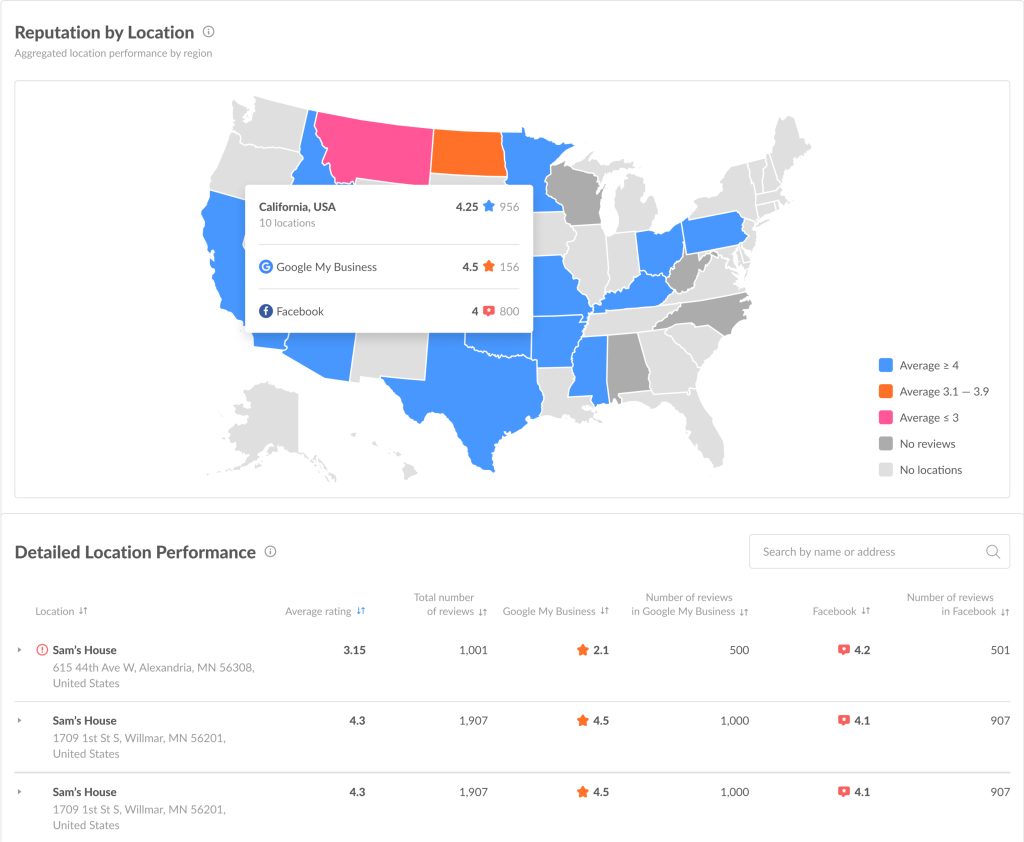 Update #2: Review Performance Analytics
Do you know how your reviews are performing? To handle in one place every conversation that customers might have with your brand, corporate teams already use Inbox. On top of that, our new feature, Review Performance Analytics, will help monitor customer satisfaction and the speed with which local teams or customer care approaches online reviews.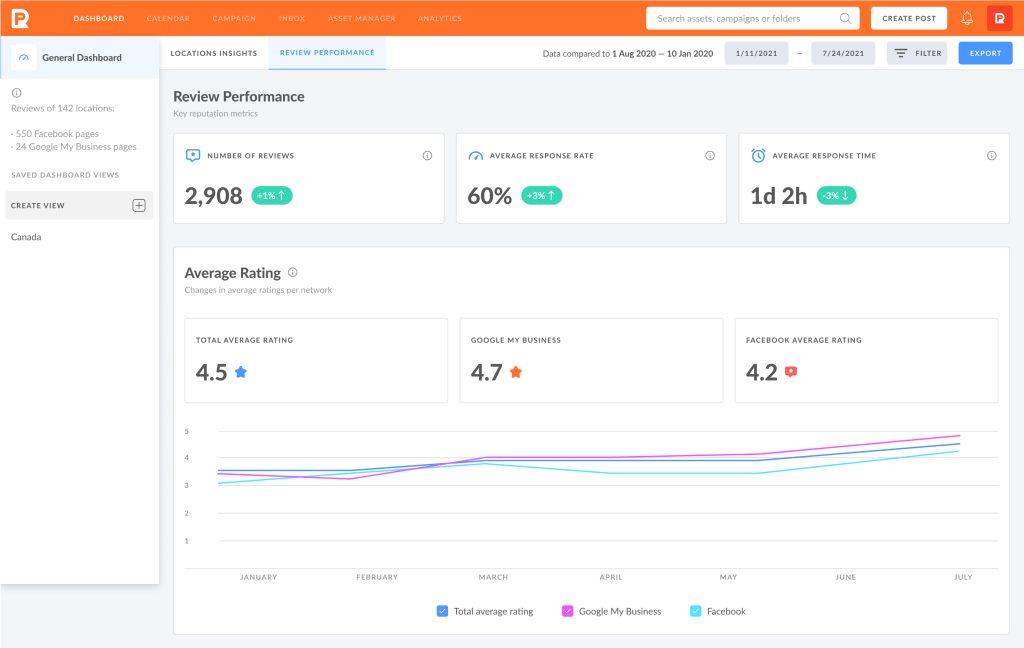 To help you shape the priorities and SEO strategies for your locations and franchisees, just open a tab to find out how the volume of reviews has changed over time, how it has impacted your rating, and if your local partners are handling reviews promptly.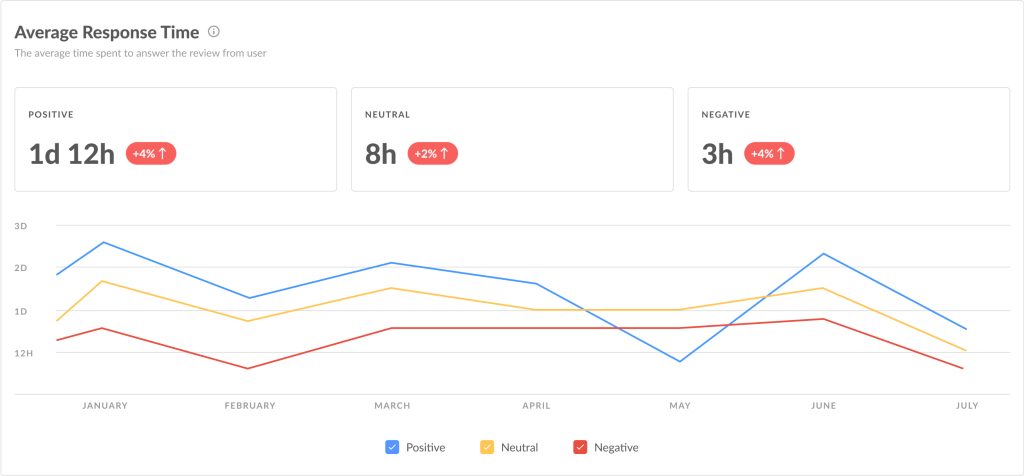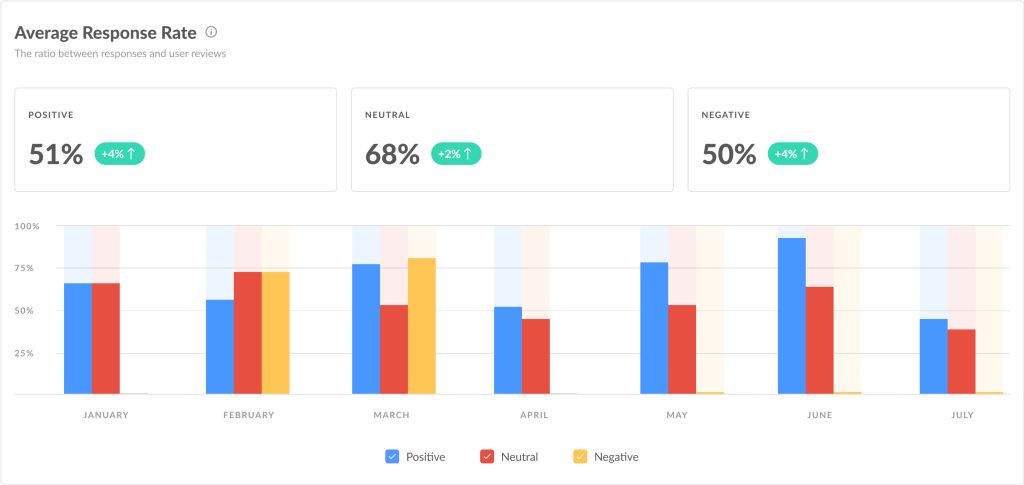 As with every dashboard in our platform, you can create custom filters and views for both Location Insights and Review Performance Analytics and sort data as you like – by location, date, site, and more. PDF reports are also available. 
From now on, it's possible to have a centralized overview of your local marketing performance – social media, content, listings, and online reputation – across all locations.
We can't wait for emerging and established multi-location businesses to leverage our Insights for their intelligent marketing. If you want to try out our dashboard for your multi-location brand, book a demo to have a personalized product try-on.