Today, social networks have become an integral part of people's lives like the Internet, computers or phones. Each person spends at least 15 hours per month in social networks. Sites like Facebook, google +, Twitter, YouTube, Instagram are the most popular resources in the internet and have a lot of benefits of social media marketing. But does it have any business benefits and what are the benefits of social media can you use? We will tell you a five of positive points that your company can use to promote your products on the market.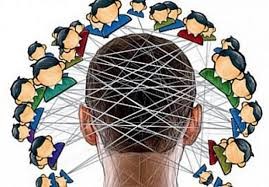 Compliance with the present time.
A company without using of social media benefits, like a man without a mobile phone. Surrounding people will think that you are shady and a kind of nut, such an attitude will be towards your company as totally incapable of providing services and products. Many people, having become interested in any company, first of all visit its pages on social networks in order to get acquainted with the goods closer. But if people do not find your page on social networks, they will instantly refuse your company and go to competitors. Therefore, it is necessary to have a page on social networks at least for the "check".
2-nd benefit of social media for business, it helps not only with finding new customers, but also with employees.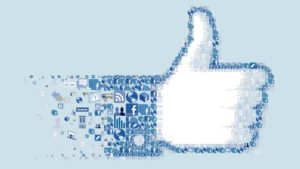 You can place an ad on recruitment on your page and ask to send a resume for further contact. The advantage here is not in the ability to set a free vacancy, but in showing the company itself as a place to work. Many professionals will not work in unknown places, and do not want to send resumes to an unknown company. Here the benefits of social networking are that a person can get acquainted with the company and make a first impression about it. Then he decides whether he wants to work in it or not, in any case, you save time searching for personnel.
3-th benefit of social media. Helps to show the achievements of the company.
Surely your company has some awards, certificates, participating in social events or charity. You can show it to people, which will raise your importance in the eyes of customers. Unlikely, you will not be able to allocate resources for promotional videos for each such event and give it to the rotation on television, but social media benefits give you chance to place information, photos and videos on the social page. In the case of organizing any events for holidays, you can also show it on a page on the social network, demonstrating how you can arrange the pastime of holiday. This will be a good advertisement for the company during the holiday buzz, as well as you can very well promote yourself among business groups or organizers of look-in party.
4-th advantages of social media, which makes your company more expensive.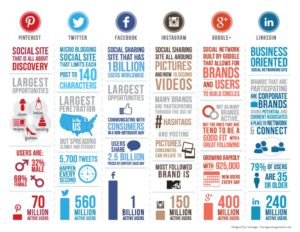 I think it's no secret that the company's success usually depends on its popularity, because the more customers you have, the more you can produce goods or raise the price of your services. Thanks to the benefit of social media, you can reach the necessary coverage of the audience, because the Internet has a huge number of users that can not be compared with television or readers of correspondence. Today, benefits of using social media are the basis of the marketing strategy of many companies, and their other type advertisings have the goal of attracting people to the page on social networks.
Also the social page of the company helps customers better evaluate the proposed product. It is very important to take into account, because the client begins to evaluate the product even before purchasing and wants to get the most specific information about it. Thus, buyers often want to view a full description of the product, which couldn`t be done in 30 seconds of the advantage video. Also, the consumer will want to read reviews from other buyers. The benefits of social media make it possible. You can just upload video reviews or unboxing of any product.
Find companions.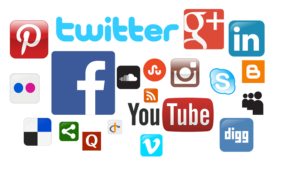 Conclusion of social media benefits
As you can see, the benefits of social media are most value among other types and your marketing strategy can achieve great results. This is the basis of the marketing strategy of many companies, therefore it is necessary to have a social media marketing. We recommend you contact with the specialists on the promotion on the Internet, because every mistake can cost you lot and destroy your plans, in addition you may not achieve the benefits of social media described above. Let them create profiles for you on the main social platforms and take the first steps in advertising your company or, if resources allow, completely entrust the entire marketing strategy of the advertising. This guarantees you the success of your company and many new customers.