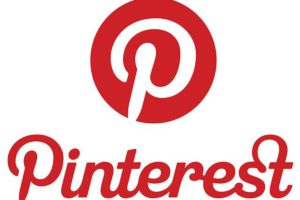 Promotion is our everything, said the developer. And, you know, he was right. Today people learned a lot about how to grow their business, increase their sales and just become more popular. One of the most workable ways of marketing small business is social media marketing. Why so? Because you are always working with other people, share your content and have all abilities to grow up.
However, a bigger part of customers is focused on three main social media – Facebook, Twitter and Instagram. They know that there is always a chance to find something special for themselves. Nevertheless, we want to mention one platform that was missing for a long time, but now it`s popularity reached the highest point. It`s Pinterest, a service where people could download their images and sell goods with their help.
In this article we will tell you about the most effective ways of marketing your small business using Pinterest.
Pay attention to the statistic. Most of your audience is using Pinterest
If you don`t believe in this statement, just pay attention to the global statistics. A bigger part of social media users is working with Pinterest. Every fifth person has Pinterest downloaded on their smartphones. It doesn`t matter who are this people (men or women, young, middle-aged or old), the main fact is that you can always find someone who will pay attention to your business. Just keep working on it.
On Pinterest, people spend much more money than in any other social media
At this point we should return to our statistics. We see that there are five main categories where people spend most of their capital:
Food
Clothing
Home Décor
Beauty
Health and Fitness
Why this happens? Because all you need to is to choose the product for purchasing, click on it and buy. Very simple.
Orientate on your audience. Generate content that will be enjoyable for them
Work with small business on Pinterest is similar to every other social media. Your main target is your audience because it`s the main source of income for you. So, to have good results during your career, you should:
Analyze your audience`s content. Point out what people enjoyed the most and what kind of information could be superfluous for them.
Check the most popular posts in your sphere. If someone is doing better than you, it could be a problem and you should work more to change something.
These two points will show the weak places of your business account and tell you about your main problems. For example, if you don`t have activity on your page, something is wrong with your content and you need to fix this as fast as possible.
Make regular content analyzes to upgrade your profile
If you think that marketing on Pinterest is easier than in any other social media, you are wrong. Everyday work and dedication are the key of your success.
The second important part of your marketing process (after your audience) is the content you generate. Even if you don`t need to write interesting descriptions to your images, you should pay attention to the quality of the photos. If you will process them too much, you could screw everything up. There always must be a balance between special effects and natural colors.
To avoid big mistakes, we recommend you to analyze your content. The most optimal time frameworks are one check per months. Look through all added photos and point out everything that looks unacceptable. Then try do eliminate it, use other programs for processing or even change the style of profile.
Consumers always share what is important for them
Of course, you are the boss of your own business, but again – look for the audience`s posts. They will post and share something that they like or want to have. For example, if you are a publisher and your business only start working, you should look on what people are reading now. What book design they prefer, what print should be used etc. Yes, it`s only details, but if you want to be the best in your sphere, you must pay attention to such things.
Keep an eye on your competitors
It`s the golden rule for every businessperson who wants to achieve success in his/her specific sphere. If you want to become the most popular person in your sphere and have the highest number of subscribers in Pinterest, you must be ready to face rivals. How to become better? Analyze other developer`s accounts, find something that they use regular and try to create your own schtick.
Share your Pinterest posts in other social media
Promotion is our everything, remember this phrase? If you are working with Pinterest, no one could ban you from using other social media to increase activity. Facebook, Instagram, Tweeter. Just share the most popular images to your personal account or put a link in your regular posts on Facebook. Of course, you should add a description to give it a normal look (not just an empty link).
Use stories on Instagram. Fast messages will show people that you have something, which could interest them. You can put a link to your story and users will swipe it up to open the Pinterest profile.
Pay attention that you don`t use that annoying advertising posts that appear in people`s news feed every day. You just show them what you have, and they only make a decision: buy or not to buy.
Final thoughts
As you see, there is a big amount of work for you. Every point in our article is important and you must complete them all to achieve success with your small business. However, social media promotion is not a routine job that allows you to spend hours sitting in front of the monitor and making analysis.
You can meet interesting people who could possibly become your partners. If you don`t understand something, you can ask experienced persons about your problem. Or if someone needs help, you can give him a piece of advice.
We hope that our article will help you during your work and your results will be much better than earlier. Good luck!