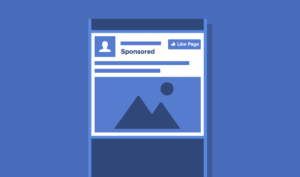 When someone starts talking about Facebook, it becomes really interesting. Social media always will be popular between people in questions of connecting each other, selling goods or just an aspiration to gain more subscribers. Anyway, all these tasks have one common detail – Facebook advertising. If you want to interest people in what you are doing, you need to show them what you have. And not just show, you must present it as the best product it the world.
However, Facebook advertising strategy is a tough process which allows you to spend a lot of time working with the social media and everything that belongs to it. So, to make your work a little bit easier, we will show you basic steps in optimizing your own Facebook advertising strategy.
Choose the right target audience
First of all, you must know who are you working with. Every developer or blogger, who needs to get a visible result in the social media (we are talking about Facebook) must analyze his audience to set the right goals and objectives.
While choosing the right target audience, you should be orientated on your business or kind of activity you follow. Using Facebook Analysis, you can see how many people are interested in food delivery, legal services or any other type of business. You have an ability to search with some criterions (demographics, age, Facebook likes, activity, location etc.). The analyzing tool will complain "interested" people with the total amount of users.
Defining your audience
This is a square question in our topic, because the way of defining our audience will depend on how our advertising strategy works.
Fortunately, Facebook helps developers to see how board or narrow their targeting is and what should they do to improve their own advertisement performance. When you start the process of creating your advertisement, you are able to tune some points that will define your audience (location, age restrictions, gender and languages). You can also add some extra details to your advertisement. We recommend you not to ignore this part because the more details your ad has, the bigger chances to get a huge audience you have.
In fact, the process of defining an audience is determinative because it will show the power of your future Facebook advertising strategy. The harder you work, the better result you get. Simple truth.
Test different advertising types  
Now we are moving forward to the most interesting part of our work. As you know there are so many types of making advertisements in the social media. Every method has its own advantages and disadvantages, so after testing you can decide which one is better for you.
Carousel
This advertising method is very simple in using, because customers are able to look through different variants of the product you give. Do you remember the situation in the clothing shop when you need to choose a T-shirt or a new pair of jeans? You stand in front of the line and moving hangers from left to the right. You can see all available variants and have an ability to decide which one you pick.
The same method is used here. Client needs an ability to make a choice, and you give it to him. He just clicks on the cursor to see the all variants.
Such carousel ads have a lower cost-per-conversion and cost-per-click comparing to the static advertisements.
Offers & Homepage Advertisements
Such advertising posts gives user more information about the service and motivates him to click on the advertisement. In most cases, people put an image from the main page to this ad and give a short description of the service or product. Customer can be sure that developer is not cheating and gives him the right information. After facing such advertisements for the first time, people often come back to use the services or buy something. Why? Because they trust you.
Video Advertisements
This type of content has its own strong place in everyone`s Facebook advertising strategy. It`s not a joke. People enjoy watching short videos that could give full information about the services or goods they want to see.
Typical advertising video always contains:
Detailed information about the product you create
Show the client how it works and what is the cost
Show people the creator of this blog because creators often play main role in such videos
Lead ads
The simplest advertisements, which are often used be people who are working with files, applications and other stuff that has a downloading option. All that user should do is to click on the button "Download" and enjoy the product.
Test your advertisements
To be sure that your work is done, you need to make a test. The most workable method is to use split testing system. You are working with two different kinds of advertisements and two different audiences. After a short period of time you analyze the result and choose the better variant.
That`s all. With these points your Facebook advertising strategy will be successful and you will get the result you`ve always wanted. Good luck!