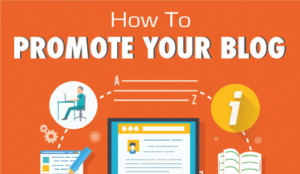 Today we can see thousands of bloggers in different social media. Creative people always want to realize their creative potential or knowledge as a blogger. It could be a channel on YouTube or a page in another specialized website. However, bloggers have to work a lot to achieve success and generate interesting content for subscribers.
Nevertheless, if you have already created a blog and start giving an interesting information to your audience, you should make a promotion of the blog. Why you need to do that? Well, you will get more subscribers and, as a result – more traffic. The traffic is the most important thing for every blogger. It doesn`t matter how much he/she could earn from the advertisements, but if they have low traffic, it`s bad for them. It this article we will show you the most common ways of promoting your blog.
Start your promotion with the social media
If you are a beginner in this sphere, you should understand that social media is the key to your success. People visit them to search for new information, look on good photos, watch cool videos or just to talk with their friends. The main thing is that in social media you can always find someone who will enjoy your content. Now let's look on specific examples.
Facebook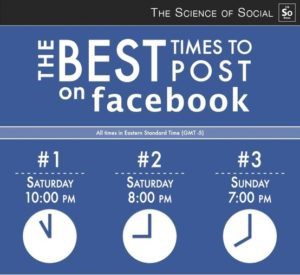 The most popular social media in the world. People could spend hours sitting in front of the monitor scrolling the news feed or reading articles in groups. Facebook is always active, and you need to use this advantage to promote your blog.
First thing that you could do is to post an advertisement about your blog on the main page. Don`t forget to put a link into your post. What happens next? Your subscribers and friends see your post, click on the link and visit your blog. If they enjoy your content, they will tell their friends about it or even make a repost in Facebook to show other people.
Second step of promoting your blog in Facebook is called "Pin to top". You probably heard about such thing, but we must mention it. Choose the best post in your blog (that has more views than the others) and pin it on the top of your Facebook page. When people will open it, the first thing they see will be this post. In most cases they open such links and look inside.
Instagram
Another popular social media where people can share their photos and videos and chat with each other. So how can you use for promotion?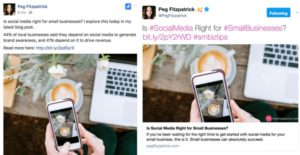 Star with the stories. These short videos could easy tell your subscribers about the blog. For the first time, you can make a screenshot and post it into your story. Then, when the number of subscribers will rise, you can start posting a video. Also put a link in the description of your profile to let people visit the blog faster.
Next step that you can do on Instagram is to make regular posts about your blog (announcements of new articles, giveaways). If you want, you can create an extra account for your blog to increase promotion. However, only you will decide what to do.
Twitter
Someone probably will say that Twitter doesn`t have some huge advantages against other social media that we mentioned and all that you can do is to write a short text message on 140 symbols. Well, we are talking about advantages that we could use in our blog promotion, so let's focus on them.
The biggest power of Twitter that could help in promotion is an ability to make a repost. It`s probably more effective than likes, because your subscribers will see that you have retweeted someone`s post. If they enjoy such information, they could repost it from your page or even visit it. That`s all, the job is done. People payed attention to your content and gave you traffic. Simpler than ever!
Use hashtags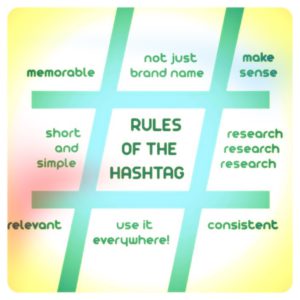 This point is important for all social media you use, especially if we are talking about promoting our blog. If someone ask you how to promote a blog, the first thing you should say is to use hashtags. You need to use them as much as possible. Why? Users who want to see publication on a certain topic subscribe different hashtags. You can use this advantage to promote your blog. For example, create your own hashtag for a blog and put it under every single post. Subscribers will see them, visit your blog and give you the traffic.
Give regular live streams
Good variant for every person who wants to promote a blog in the social media to get more traffic. You can use Facebook or Instagram to start live broadcasting from every point in the planet where you have access to the Internet. The main advantage of such streams is that you can get feedback from the subscribers immediately without waiting. Positive moment for you is that you don`t have time limit, so you can give people all information that you want to say.
Conclusion
We showed you basic points of  with the help of social media. These ways are very profitable and have been used for hundreds of times. So, we hope that you will use them during your blog promotion.