We are sure that many of your clients and potential buyers have had profiles on social media yet. Also, many partners who can help your business are there. Of course, not all companies have social media pages and don`t want it, but we are sure that this is temporary. Social media is now gaining a huge number of users, and they have become the main platform for marketing products and services.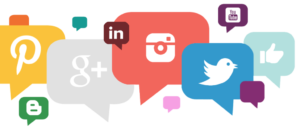 Communication, trade, entertainment, hobbies, study – all this has been part of social media. Of course, they all spend a long time on the Internet, and therefore many companies began to look for potential customers on social media. Identify your main audience and the social media presence is the main task of the marketing policy.
Unfortunately, there are people who do not consider that it`s necessary building social media presence, it is often difficult to convince them. But perhaps the reasons given below will convince them to improve social media presence.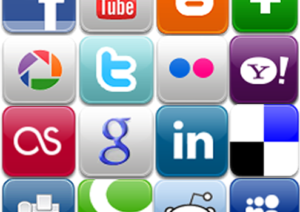 The more activity in social media, the higher you are in search results.
If you invest money in high-quality content, it will be simply not enough. It will not bring results, because of you will not be able to show it to people. But if you increase social media presence in social networks and make the daily publication, you will help you to get into the top. This is especially evident in the example of Google search and profile on social networks Google+. After all, the search system does not only to search for information on the entered phrase, but also the relevance of information. Also, the impact depends on the number of reposts, likes, and comments under your content, the more of this, the more attractive your social page for search system.
Therefore, do not just dwell on the frequency of publications, think about the quality of your content. First of all, try to show something that will be useful to people. You can share some publications, useful reviews, charts, price comparisons, etc. Then your publications will be attractive to users, and soon the search system will display your page in the tops.
You will be able to independently participate in creating the image of your company.
Sometimes it is difficult to ask some marketing company to expose your basic qualities, approach to the client and your principles. But your media presence will help you personally expose the image of the company, as you see it. You will be able to decide what material to publish, how to communicate with customers, how to respond to positive and negative feedback and with whom to cooperate. Unfortunately, all these things are difficult to show in another way than building social media presence and actively develop their profiles in them.
The level of importance for the client
As we mentioned in this article, many people have been on social media for a long time, getting used to founding information about a company and a product by viewing a profile. They view several product photos, read customer reviews and get acquainted with the company, and only then decide on the purchase or services of the company. If you refuse increasing social media presence, then this type of client is lost for you. Now this is a huge number of people and they continue to increase every year, and this is a lot of money that you are already losing.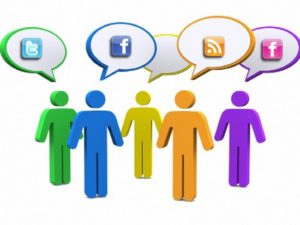 You will become significant in your field of activity.
If you imagine a situation that some users do not trust your information posted on your page, then they probably turn to reputable people in a certain field in order to know their opinion about you. Usually, experts are often subscribed to various social media profiles, from where they could get information, follow new products and analyze them with the help of their knowledge and experience. If in his eyes you look like a professional and good company, he can recommend you to potential clients. In this case, customers begin to fully trust you and go almost immediately to the category of regular customers.
Competitors
Of course, there are a number of companies that provide such services like yours. They are also increasing social media presence. In this case, you can calculate and analyze your competitors, determine their strengths and weaknesses. Once the picture is clearly drawn up, then you can try to take some customers from competitors, by showing them your advantages in comparison with competitors. This will add you a considerable percentage of customers and help develop your company in the right direction.

Increase market share.
The building social media presence allows customers to distribute your publications in their profile. It is also possible to send regular messages even to other social networks. The information about your company can go far away beyond your profile. This is a unique advantage and no another marketing can provide this. Good advertising can be spread out solely thanks to the efforts of your customers. You can also encourage the distribution of your publications, giving various gifts and offering discounts.
Small investments to attract customers
One of the main advantages of building social media is low prices for marketing activities. Besides the fact that you can set up profiles for free, if you buy advertising banners and raise your page to the tops, it will be very cheap. Also, in terms of cost and benefits, this is the best way to market your products. To create some email list, you should invest a lot of money, because of you need to buy software, buy literate text from the authors and form a mailing policy. As a result, it works extremely badly and you get great losses.
Folded marketing activities
If you have other ways to attract customers, then you will be able to synchronize all your actions, giving in the mailing lists, commercials, ads, links to your media presence. If a person is not enough information and he wants to get acquainted better with the product or company, he can always go to your social media page.
It may be too late.
As mentioned earlier, a huge number of people are already using social networks. Various companies are already trying to win customers, explore them and try to satisfy them. If you postpone the decision of increasing social media presence, then you will lose all potential customers, and it will be almost impossible to get their attention.
New potential customers market
Previously, you could target customers who watch TV, read correspondence or attend various places and events. Now you can reach the audience of social networks, which is really big. This way we can more easily increase the number of customers.