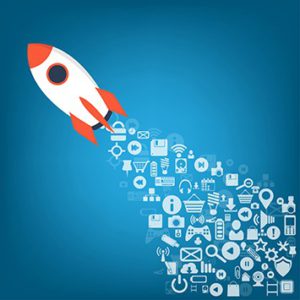 Today, if you want to sell your product to someone, you must promote it. Promotion is a very tough process that allows you to use all possible methods of distribution your goods or services through all possible ways. It`s normal when people start their advertising with something like business cards. However, people in modern world use social media to launch their products. Why? Because your promotion will be free and you will have all power of current social media to tell everyone about your product.
We analyzed many examples of using social media for product launching and now we will show you the most workable methods with examples and detailed explanation.
Create a profile for your product. Use it for promotion.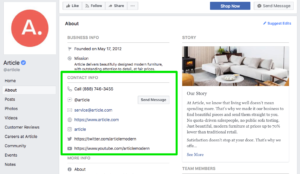 The first thing that is necessary for every social media user is creating a profile. Even if you will just read interesting posts, like your friend`s photos and chat with other users, you need a profile. When other user sees your profile, they understand who you are, what you are interested in and what they can get from chatting with you.
If we are talking about launching a product through the social media, our profile must have some core points:
The name of the brand.
Description of the product. Basic information about how people can use it, what are the main advantages of it and how to get it.
Price of the product. People hate when they need to open one million links to know how much could it cost.
Information about the company. It`s good when you know who are you working with.
Photo if the product. People should know how your product looks like.
However, if you have already created a profile, you should give it a normal look. Create your own design with one color gamma. You want to make your product popular, so people must remember it. For example, if you are launching a brand of energy drinks in red bottles, you should add photos that are made in one style – bright and colorful. Your task is to draw people`s attention and make them buy your product, so you should use different methods and stylized photos is one of them.
Make awesome promotional video
We can use different types of content to launch our product in the social media, and now it`s turn to use video content.
Video is a great variant for you because people don`t need to spend time clicking on it to find the most interesting part or to find important information. Promotional videos are always easy perceived, so they don`t need difficult phrases that should be explained to the viewers or something like that. However, every promotional video should have a strong plot. To show you how it looks like we will return to our example with energy drinks.
The video starts from the scenes where tired student or an office worker tries to continue working process. He wants to sleep and don`t know what to do (he already drunk a lot of coffee so nothing can help him). After that voiceover tells us that there is only one way to help this student or office worker. The next scene shows us a bottle of our energy drink. The voiceover tells us that this drink is made from natural ingredients and gives us energy for new tasks. We won`t fall asleep for six more hours and our body will work in the same rhythm. The final scene shows us a happy student who drinks our energy drink and continue working on his project. Than video ends with the phrase that motivate people to buy this energy drink.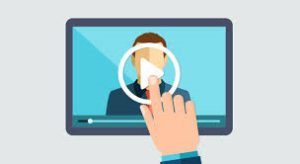 Of course, it`s just an example. Your promotional video could have another script, you don`t need to use people in your video and there is nothing bad in it. Everyone has his own methods of work, and only you decide what to. However, if our example interested you, you can use it.
Cooperate with bloggers
People who follow bloggers on social media know that they have a bigger part of their income from advertisements. It means that we can also ask them to help us. You just need to choose the most popular and interesting bloggers, contact them and pay them for the promotion. You can send them your product, so it will be easier for them to make a good promotion.
If you see that people have reacted on such moves and started buying your product, you can continue doing such deals, but not very often.
Keep an eye on the competitors. Don`t let them steal your clients.
You should know that every developers or businessman who wants to sell his product or launch it through the social media face competitors during his work. It doesn`t matter in which sphere you work, how long you work and how good you are at the moment. One day you will see someone trying to beat you and become the best.
How can you "defend" your place on the market? Analyze your competitor`s content from the social media. If they are using some tricks that you`ve never seen before, it`s a signal. You should upgrade your arsenal of promoting moves. Put discounts on the most selling goods, create interrogations to understand if people want something to be changed. Client is your boss, so you must do everything to make him happy.
Use hashtags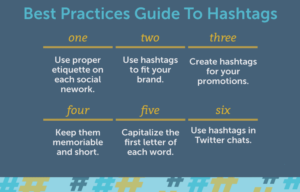 Every popular social media gives user an ability to put hashtags under the posts or images. You can use this feature to launch your product in the social media. How? Remember that people can search for needed information not only by keywords or company name, but also by hashtags. However, to use such method you should create your own hashtag that will mark your brand out of everyone else`s in your sphere.
Final thoughts
The promoting process only looks like an easy thing where you need to spend six hours a day writing posts for your page in social media, create advertising campaigns and follow interesting accounts. You should know your audience to make the right promotion and know everything about social media you work with. You should be active as long as possible to get more traffic, make good strong promotion and be better than your competitors.
We hope that our article gave you some interesting information which may help you during your work with launching products in the social media.