Want to create more professional creative instagram stories? Or perhaps you are interested in how to add design elements, music to your instagram success stories? In this article, you will learn about 6 simple tools that will help make your cool instagram stories more interesting.
Build Stories Templates with "Easel"
Price: basic version – free; premium version – from $ 7.5 per month.
Easel is a design platform with a variety of templates and tools to help you create high-quality marketing materials, including images for instagram story ideas. If you use your Stories to announce special offers, direct traffic to a new blog post, or post something on Instagram, you will find a matching image template that you can easily edit and personalize.
Add headlines and music videos to your Stories with "Hype Type"
"Hype Type" is a mobile application (available for iOS and Android) that allows you to add funny fonts and music videos to your instagram stories ideas.
Make a story from multiple pages with "Unfold"
Unfold is a free application for creative instagram stories, available for iOS. Best for creating content on fashion, travel, and lifestyle. In this application, there are stylish, minimalistic templates that will make your content attractive and professional with minimal effort.
Add a photo to a video story with "Quik"
Quik is an easy-to-use, free GoPro video editing application that offers pre-defined transitions, graphics, and soundtracks, optimizes video for vertical display. "Quik" works with photos and videos to create high-quality videos that you can use on social networks.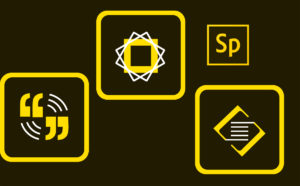 Use professional graphics in Stories using "Adobe Spark Post"
Price: free or $ 9.99 per month for the premium version.
Adobe Spark Post offers marketing templates with a variety of graphics, fonts, and backgrounds. You can also upload your own brand assets, such as logos and fonts, with a premium version, which costs $ 9.99 per month.
Convert video to 15-second Story using "Storeo"
Last but not worse, "Storeo", a free app for iOS, easily transforms videos into 15-second clips that are perfect for best instagram stories. The application is intuitive and contains a useful introduction that will help you access your microphone, camera and photos.
Stories have long become a separate part of the content on Instagram. Lead them according to the residual principle is impossible, in the spirit of: "What remains and is not included in the main page, goes to instagram stories for brands". They need to plan, prepare in advance, process. Only then will they work and help the development of the page. The applications above are very cool. Especially often we use in work Hype Type – for text and Unfold – for beautiful frames and collages.