It's true you can automate a lot of your social media posting, but there are a few things that you can't. With PromoRepublic DELUXE you get stunning visuals, professional post copy with effective calls to action, proven Facebook Ads, but there are some social media actions that can only be done by you.
Check out this guide to learn best practices of Commenting and Responding to Messages.
Commenting
Online shoppers are influenced by reading social media reviews, comments and feedbacks. Studies say that 85% of consumers read up to 10 online comments and reviews before they can trust a brand. Hence the effectiveness with which you manage your comments could have a great impact on your business. Social media is about personal contact, and comments show your followers how important they, and their needs, are to you.
Here are the basic rules of handling social media comments:
Not only should you respond within an hour (at most, 2), you should ALWAYS respond.
TIP: Use Facebook Manager Page Mobile App to easy manage all your messages, comments and posts (iOS, Android).
Be friendly and personable
You are the voice of a brand and the voice should always be a good representative of the company.
As a brand, it is important to be absolutely transparent and not make it seem to the customer that the brand is trying to cover up for an error.
The social media comments you receive can give you a lot of insight into how you can better serve your customers.
Never leave comments about product/service without sending a private message to the responder. Your lead is hot – now it's time to talk about best offers, as long as you've resolved any problem the commenter may have had.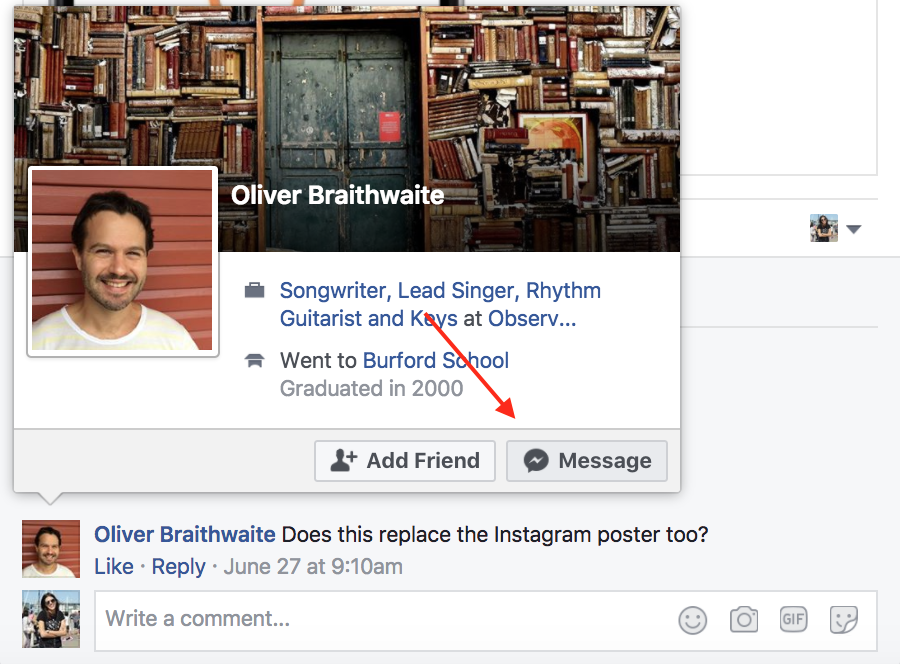 To PM (private message) them, tap on the profile photo and choose Message. Don't forget to comment on that you've sent a message.
Where applicable, it might make sense to request the customer to leave a review.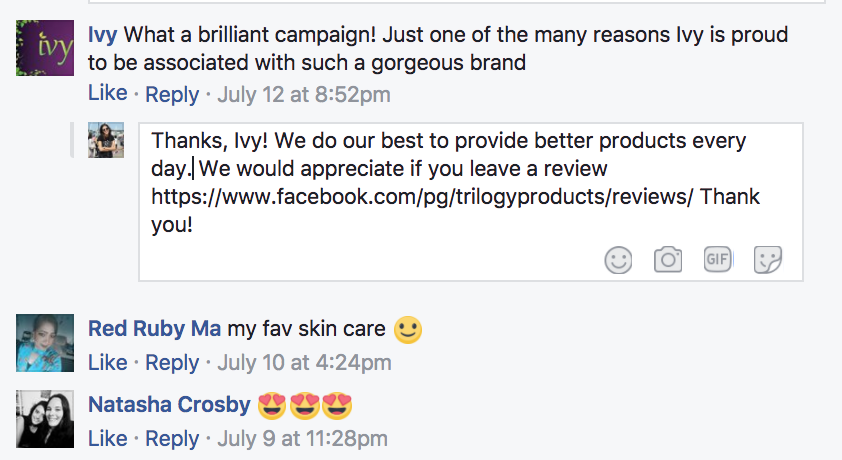 Make it easier for them and insert the link to review your service in your comment.
Encourage people to visit again
Always encourage your customers to come back and bring their friends along as well.
Responding to Negative Comments
When you don't respond, you look like you don't care. That makes people angry and they're likely to leave even more negative comments. This hurts your brand.
Apologize first, acknowledge the error
Always begin the comment with a polite and courteous apology.
Sometimes, frustrated customers may not give all the info that may be required to help sort out the issue.
It may be prudent to take the conversation private in some cases.
Odds are that people saw the post, and if it just disappears you look like you're dodging the problem.
Your community might want to get involved. There is no better proof of your brand's likeability than fans and followers sticking up for it.
Messages
Just like comments, messages are a way to build good relations with your audience. Some marketers neglect this hidden side of social media marketing (hidden, because it's something that what's going on behind the news feed).
When they see your promotional post, they don't need to send you email or contact you via website to ask about your working hours, price, shipping etc – they simply tap on your profile and PM you.
Facebook offers you pop-up instant messages if your response rate is higher than 90%. Seeing that you use messages actively, the network sets an instant message to provoke visitors ask you business questions or simply start conversation. Make sure you respond actively to make this feature available.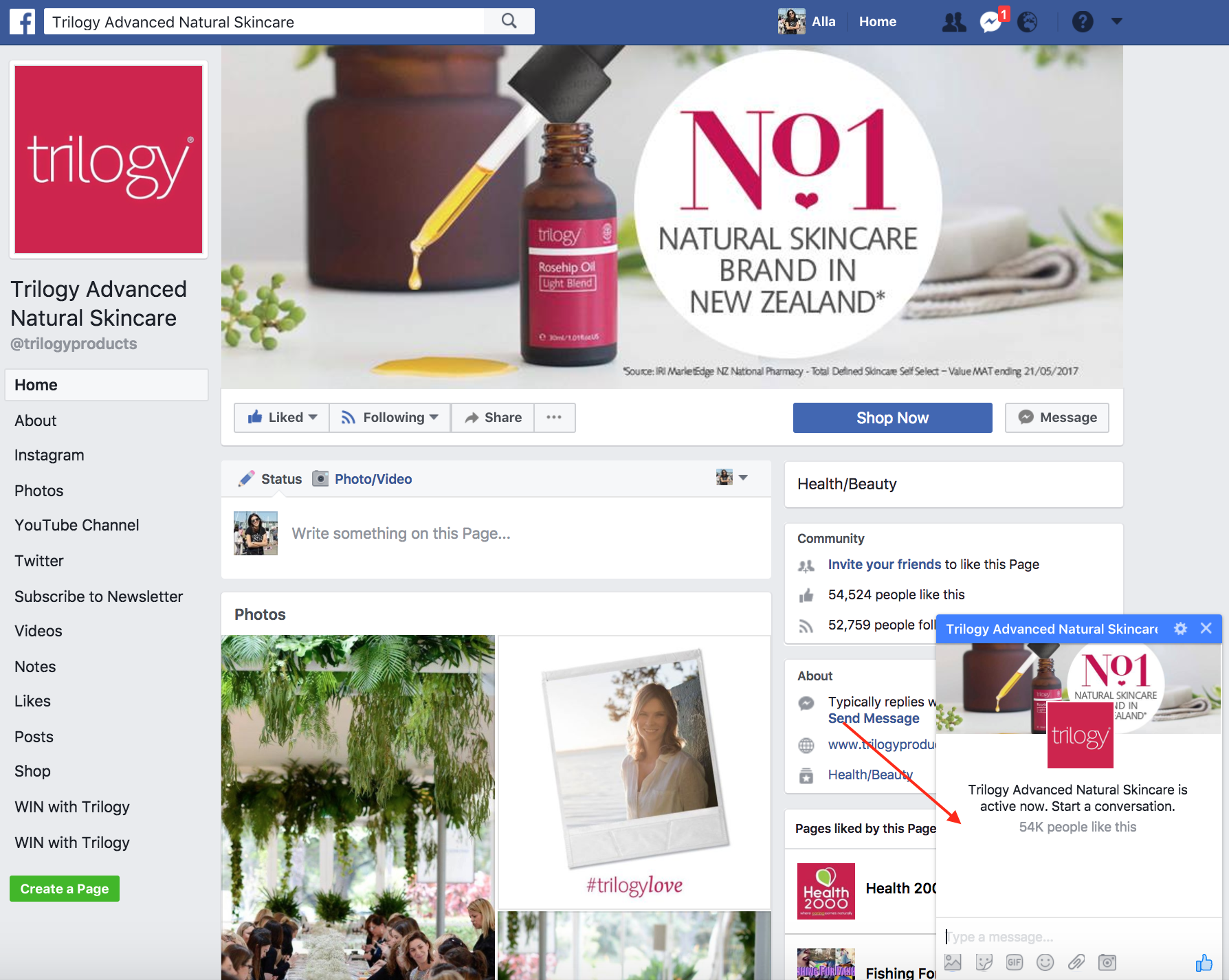 Go to Settings and choose Messaging to set up:
Send Instant Replies to anyone who messages your Page
Response time is important – instant replies let users know you'll respond to them personally soon.
Be honest and choose from "instantly" to "within hours"
Stay responsive when you can't answer
Let customers know that you will respond soon
Show a Messenger Greeting
Create a greeting that people will see the first time they open a conversation with you on Messenger.
Social Selling with Facebook Pages Manager App
Save time by responding to all enquiries within a single Inbox: Messenger, Facebook and Instagram comments. Now you're confident that you aren't missing an important message or comment. To use updates, please download/update Facebook Pages Manager Mobile App (OS, Android) or see a notification from Facebook on web version.
A single Inbox for Messenger, Facebook and Instagram comments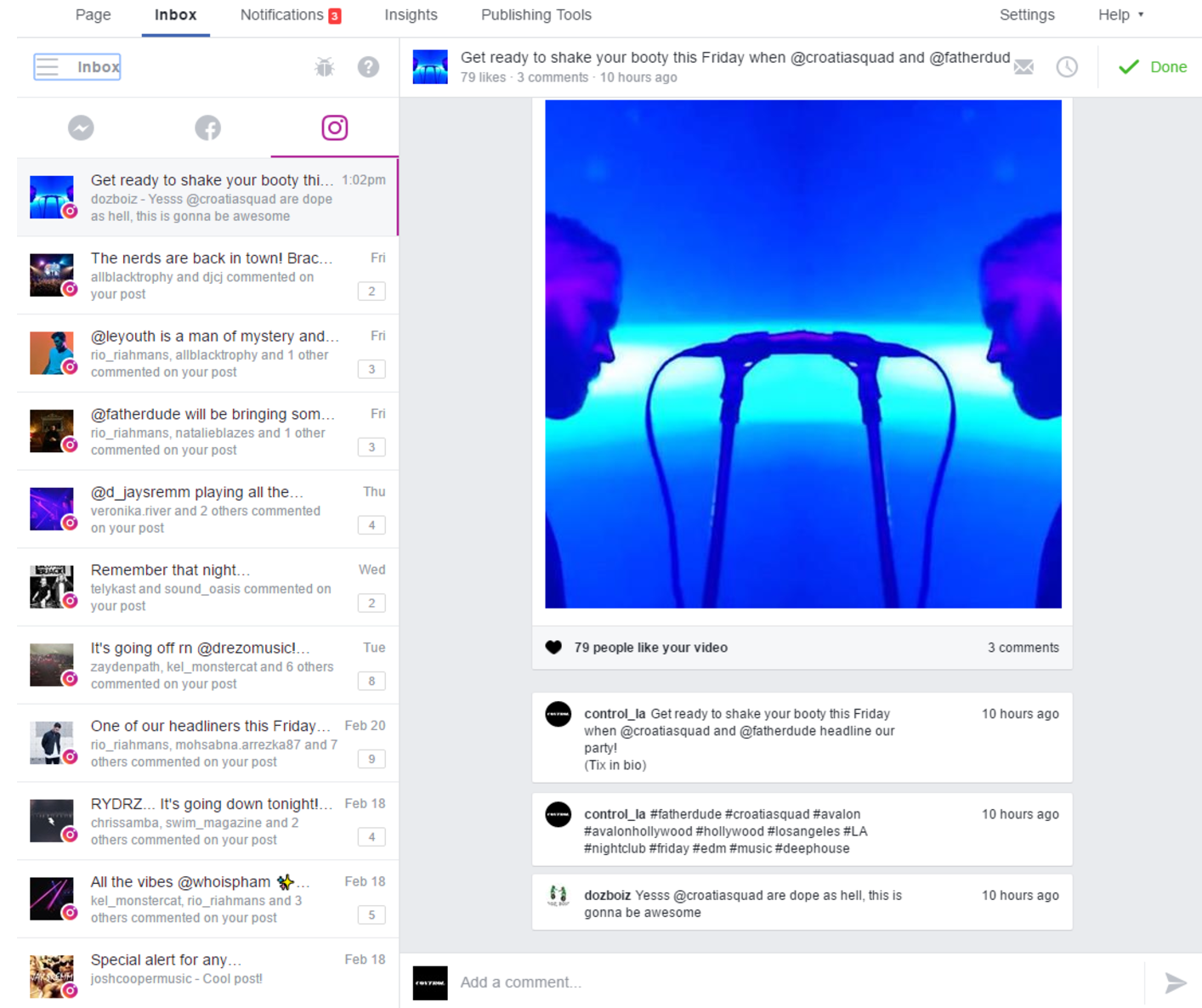 Simply tap the person's name to see their publicly available profile, as well as their previous interactions with your business. You can also create your own labels and apply them to people based on what they messaged you about.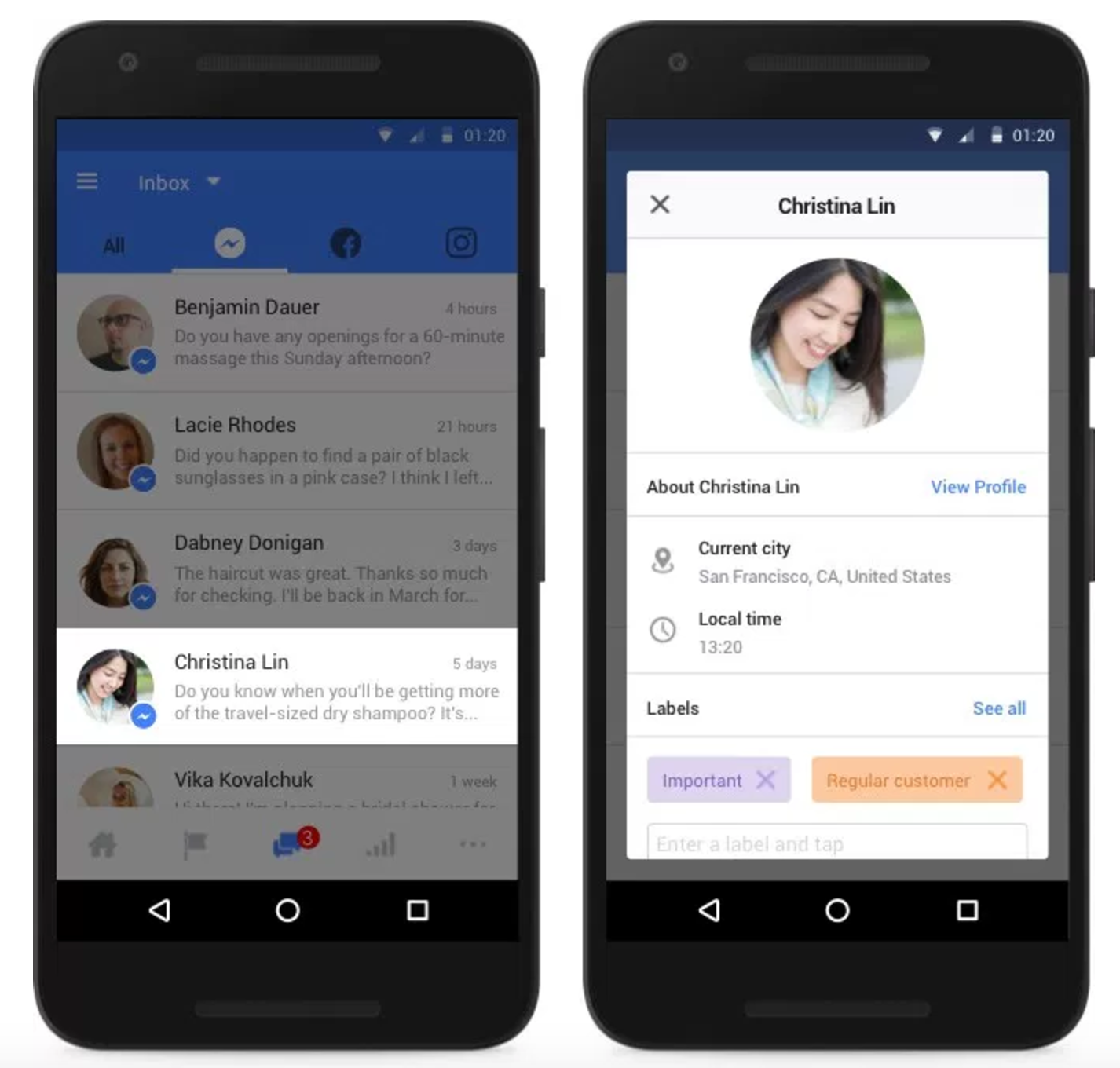 You can reply to Facebook comments, visitor posts, reviews, messages and Instagram comments directly from the updated inbox by tapping on the content you want to answer.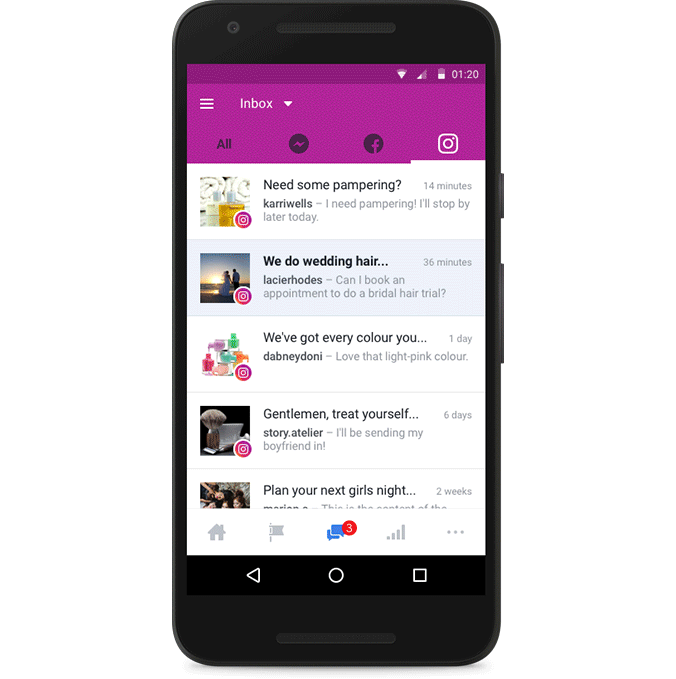 Not only are the comments, messages and other non-automatable communications vitally important to a brand's image, they can also offer an opportunity to connect on a deeper level with fans and followers. That can only lead to increased engagement, and better sales. And, with apps that make it easier to manage all your messages, comments and posts, how can you go wrong?