With the Super Bowl and the Winter Olympics at our heels, are your Social Media & Marketing Strategies in place? No worries, we still have a few weeks to get you ready. So many industries can benefit with these sporting events – Restaurant/Bar, Retail, Fitness, Wellness, Marketing, etc… Start rallying your followers with announcements, promotions and even motivational posts. The Olympics is a beautiful time for unity and country pride – use it to your advantage. Keep your posts positive and uplifting. Remember, your follower/customer is not only on your page for specials and deals. They are there to engage with you and get inspired by your posts/videos.
WHAT'S ON TREND
SUPER BOWL
IT'S THE FINAL TOUCHDOWN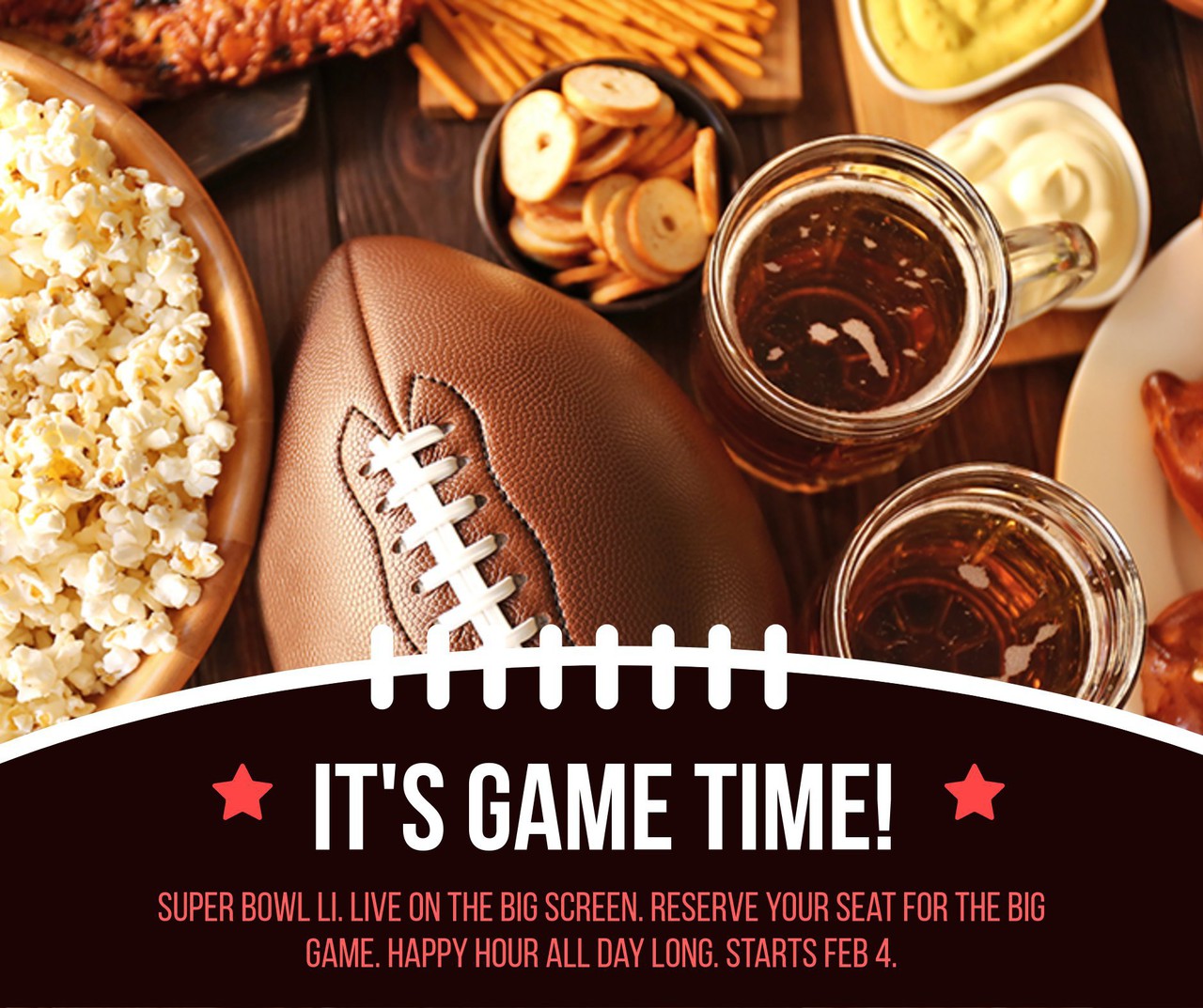 Start riling them up for the big game. Let them be aware of your Super Bowl events. Get them early to reserve at your place.
LET'S HEAR IT FOR THE GIRLS!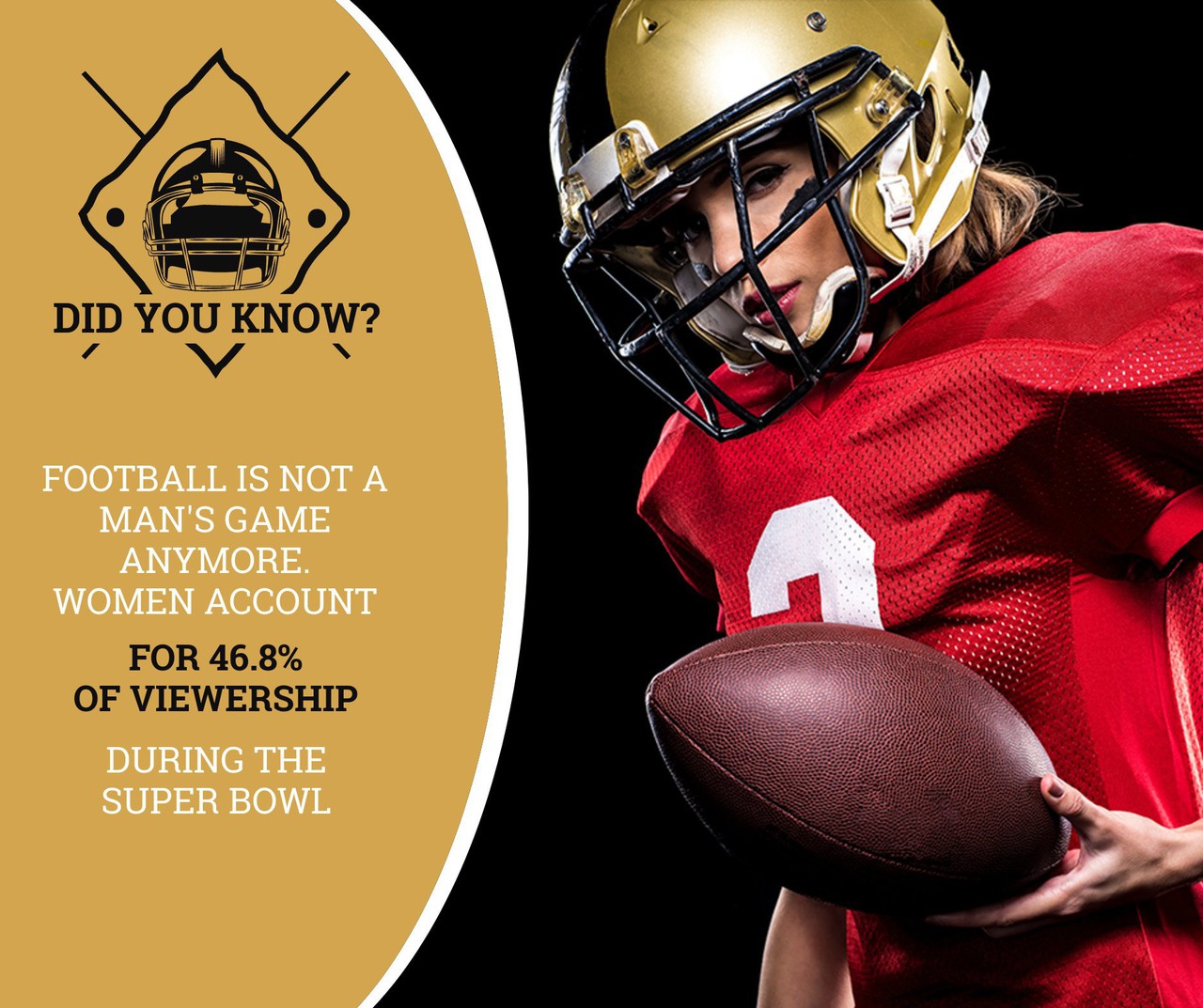 Calling all businesses who cater to women, please, please market the Super Bowl to them too! They are avid Sports viewers and let's be honest, GREAT consumers!
WINTER OLYMPICS
CHANNEL YOUR INNER SPORTS-HERO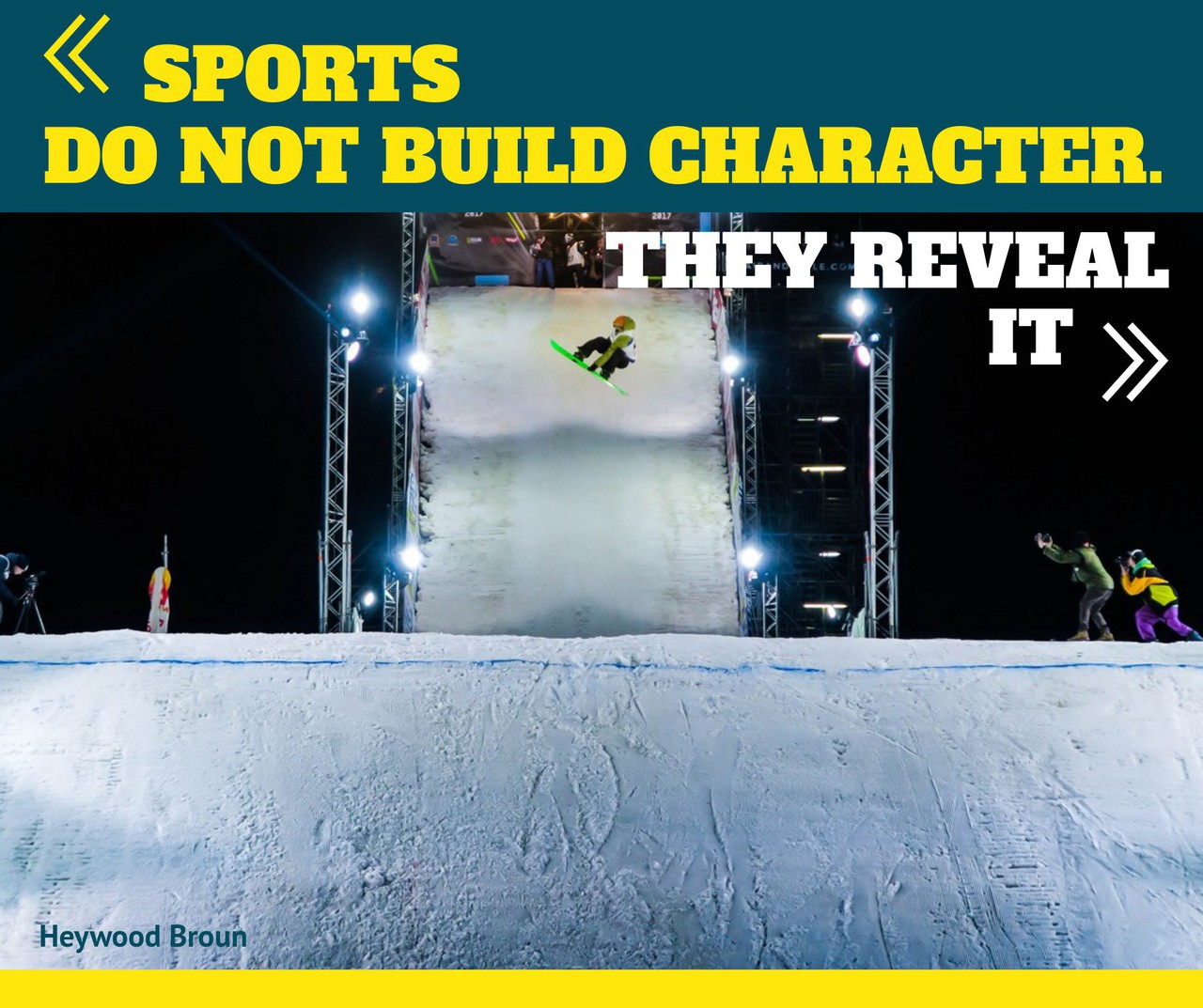 The spotlight is on the athletes and their journeys. Change up your content marketing strategy by highlighting one of your staff's inspiring stories.
SKIING, SNOWBOARDING, SLEDDING, SKATING?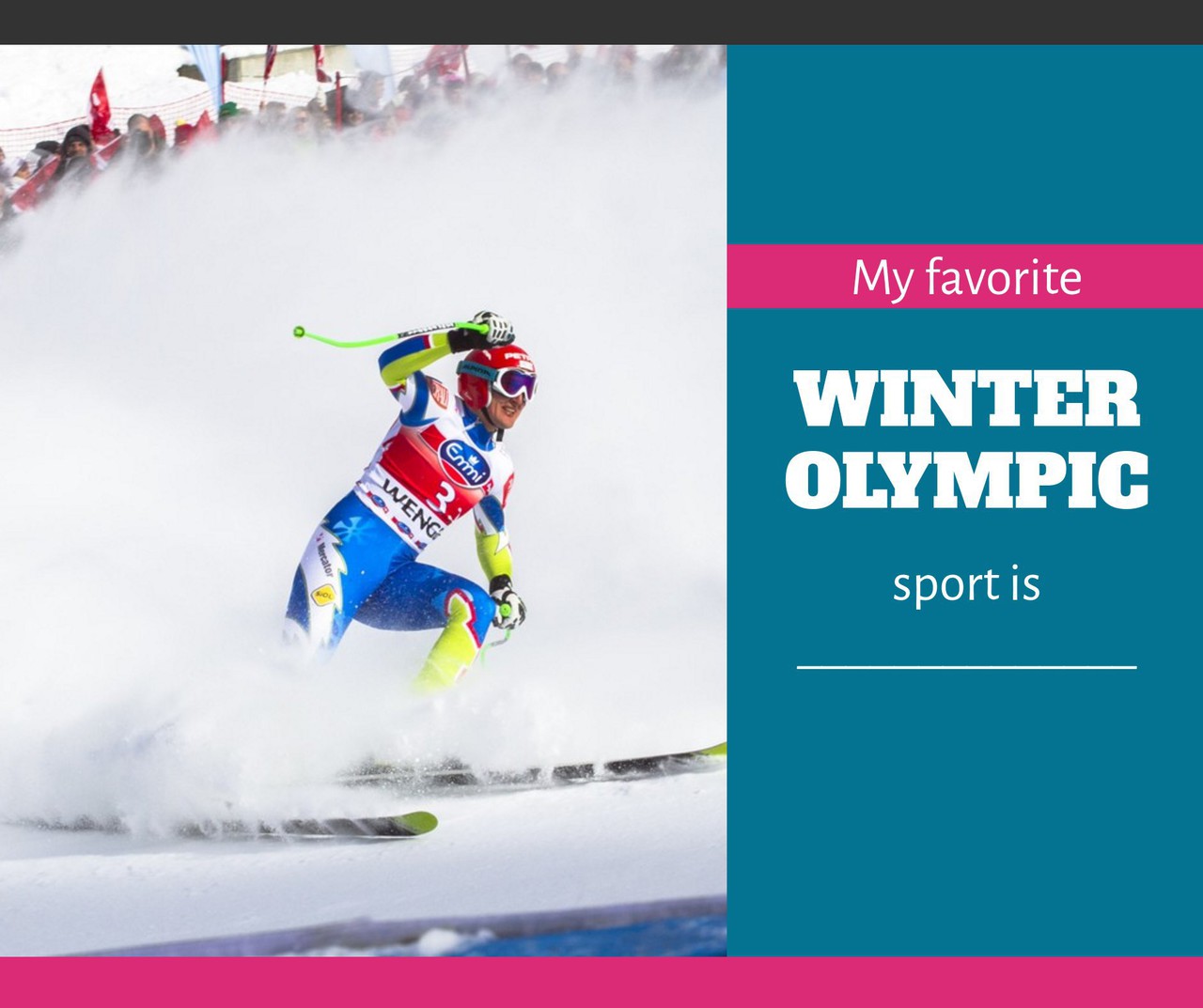 Engage with your followers. Ask which Winter Olympic sports they are interested in? Even if it has nothing to do with your business. Everyone will be watching – tap into their interests!
WHAT'S UP THIS WEEK
JANUARY 23 – NATIONAL PIE DAY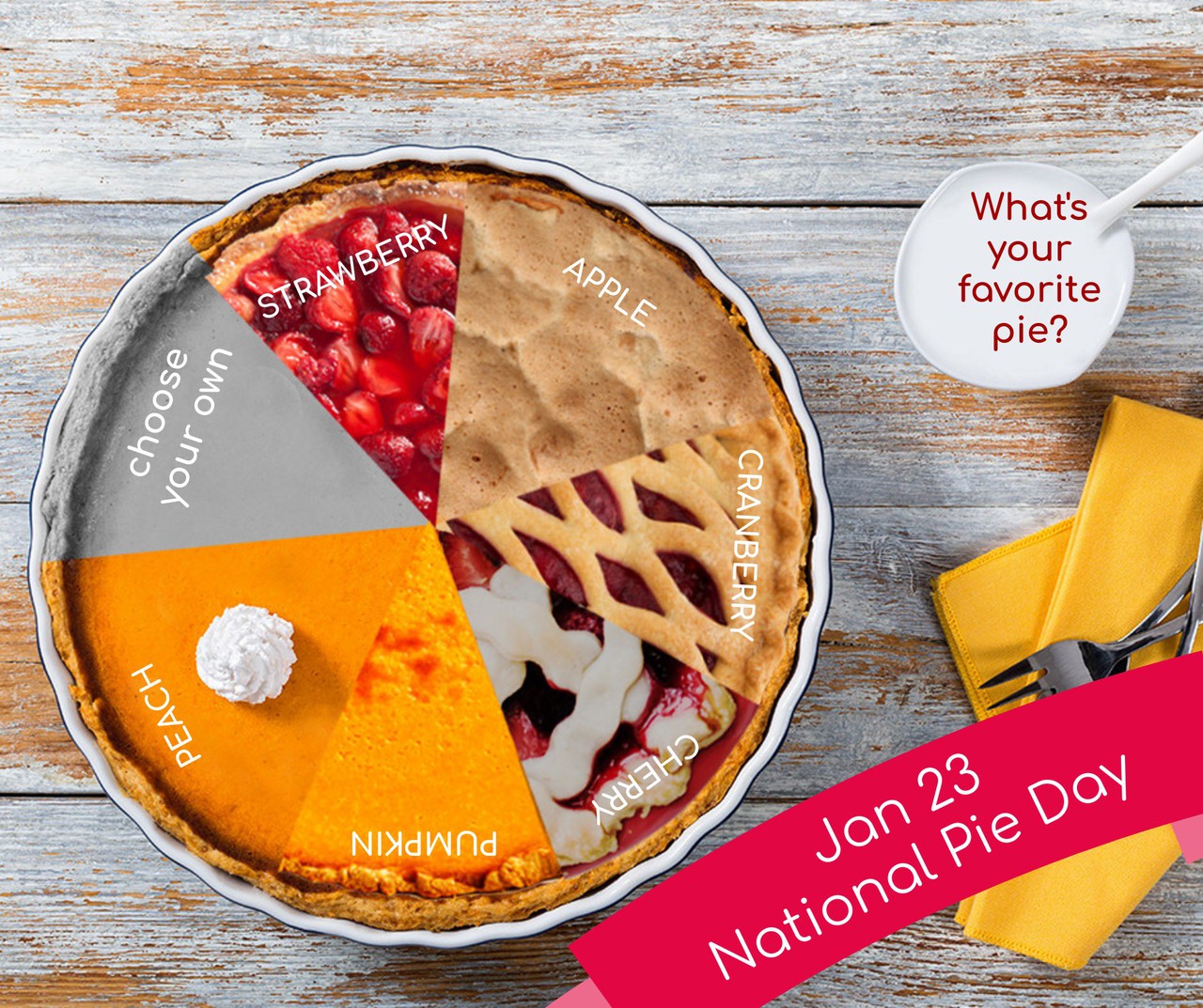 Who doesn't love a slice of pie? If you are a bakery or restaurant – you know what to do today! Go on share the #PieLove.
JANUARY 24 – NATIONAL COMPLIMENT DAY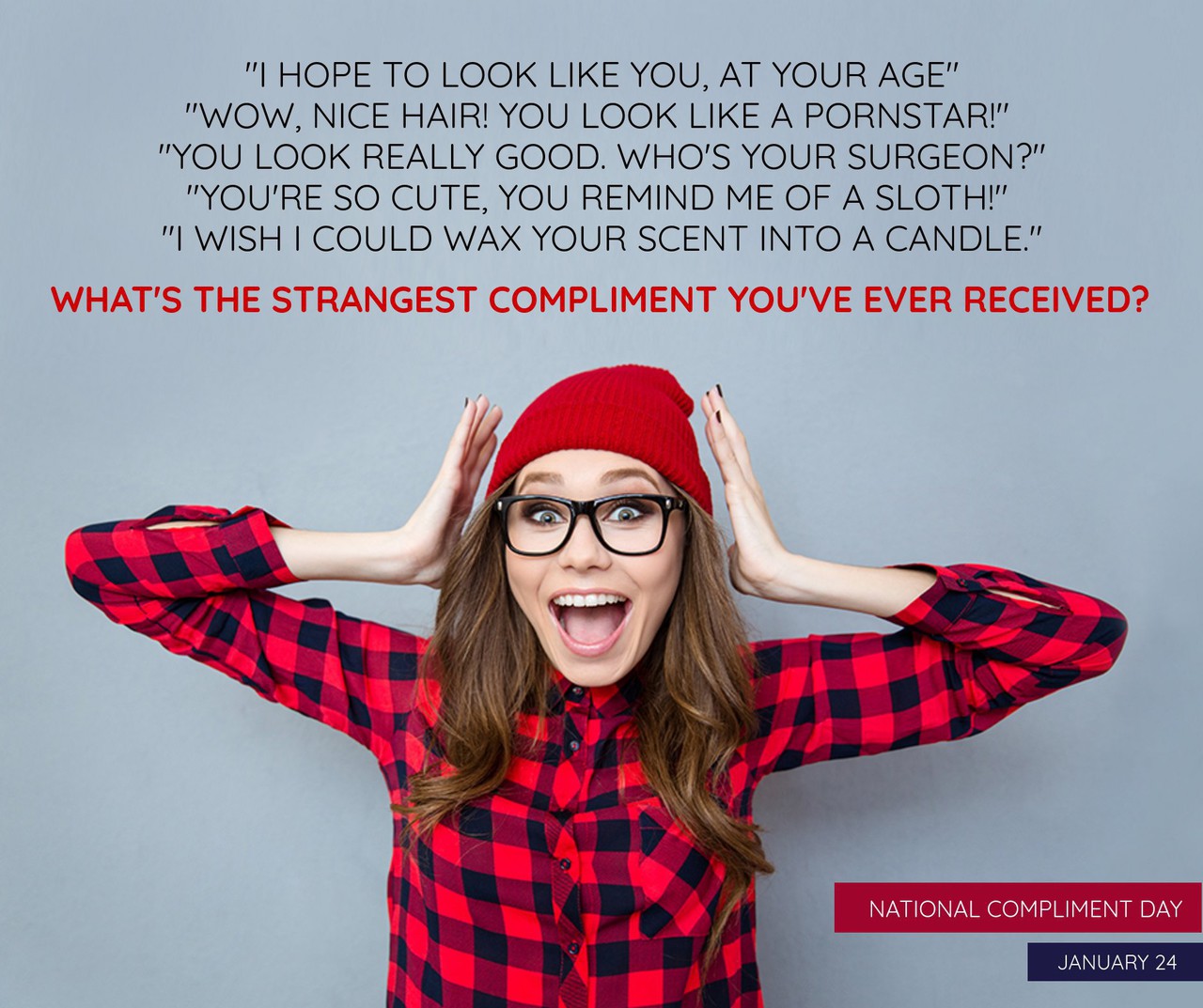 This is your time to shine as an amazing SMB showing how much you LOVE your clients/followers. Pay them a compliment, heck add a Gift Card too!
JANUARY 25 – NATIONAL OPPOSITE DAY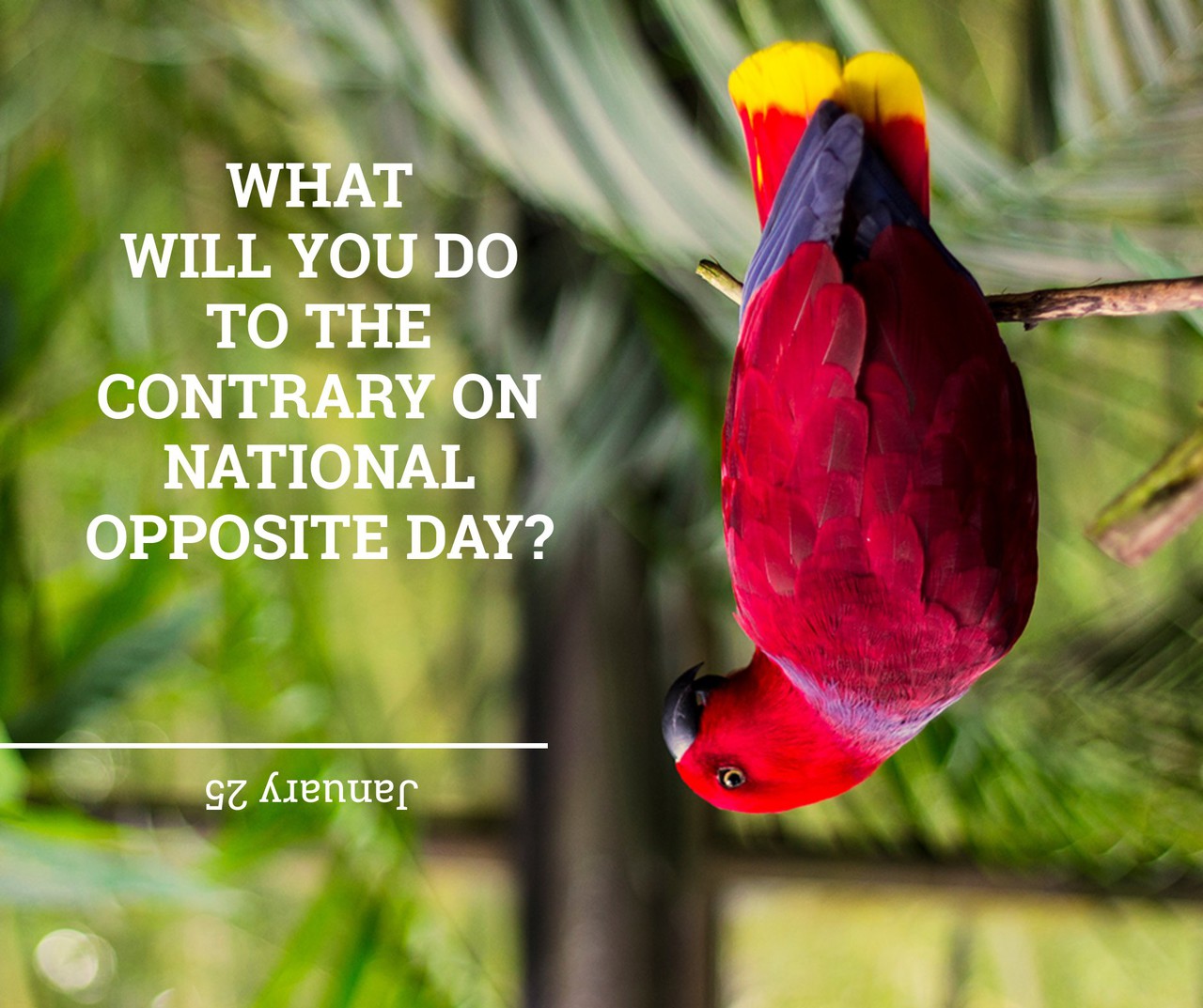 You customer buys a black sweater today, discount anything white at 20%. Have fun with this day.  
JANUARY 26 – NATIONAL HAVE FUN AT WORK DAY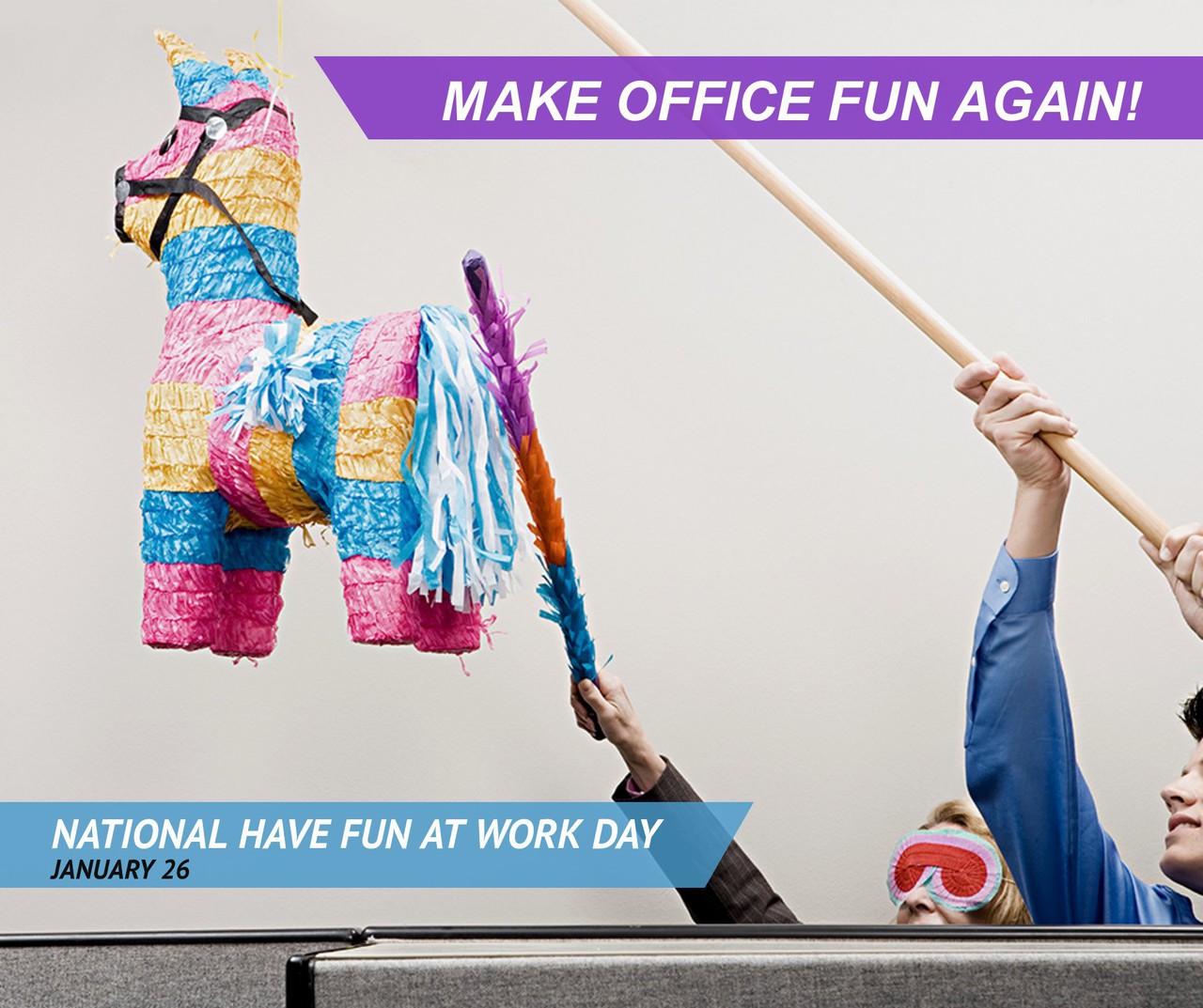 Okay not "piñata" fun! But as an employer, perhaps hand out candy or doughnuts to your hardworking team. Motivation is key, here.
JANUARY 27 – NATIONAL GEOGRAPHIC DAY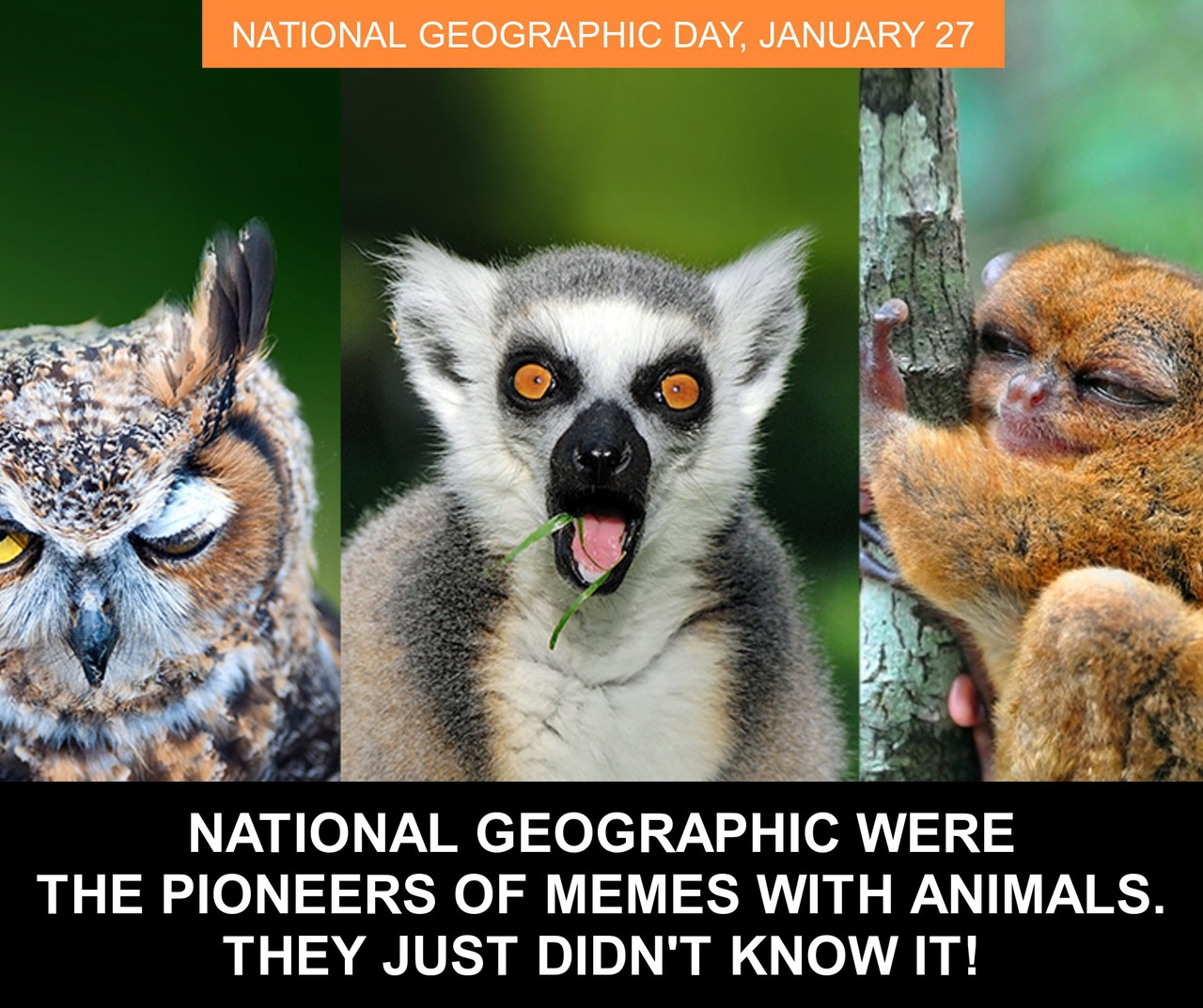 Who doesn't love a meme, with an animal? Ask your followers to upload their fave memes. Let everyone vote for the funniest one.
JANUARY 28 – 60TH GRAMMY AWARDS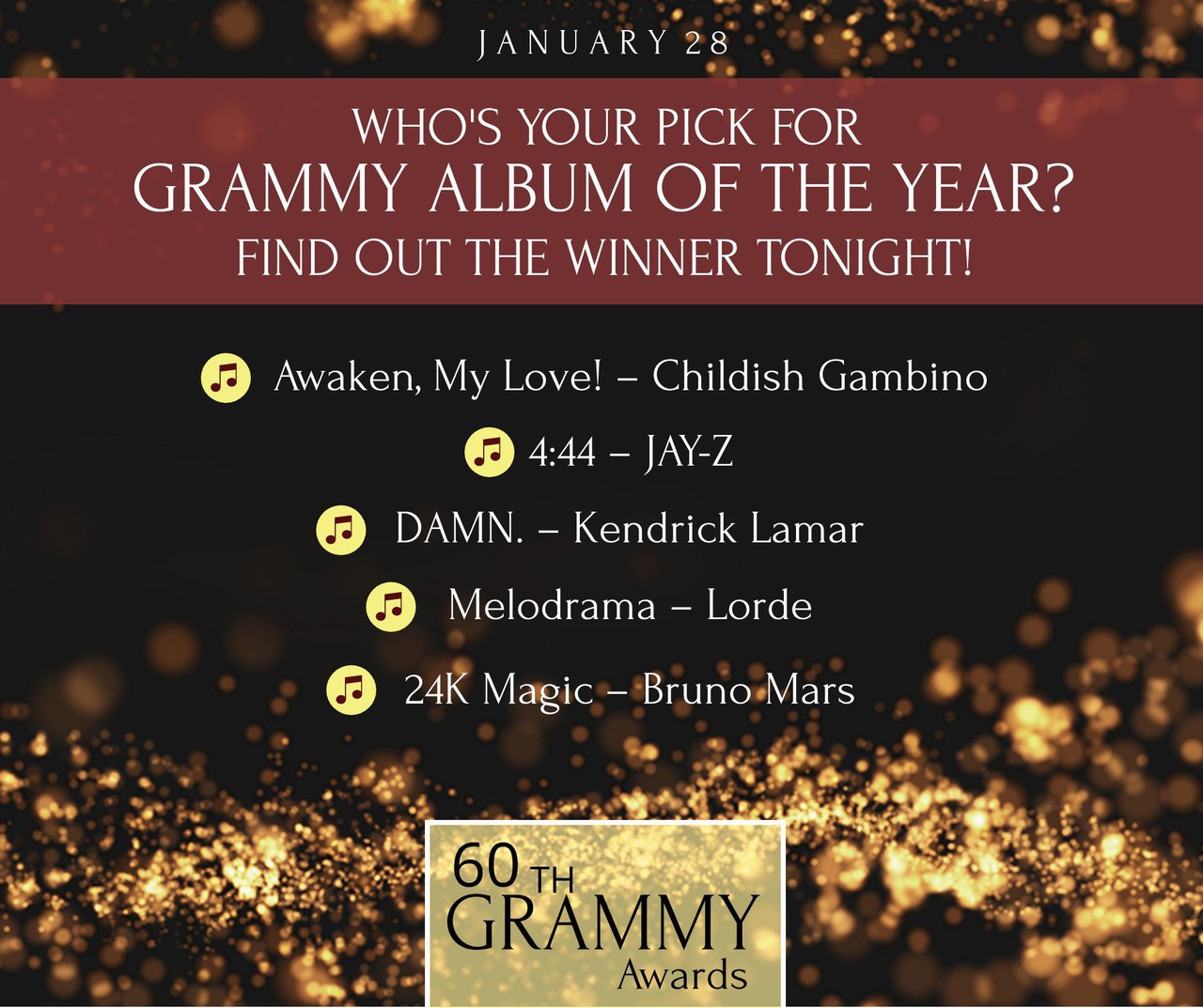 OMG the Grammy's are already 60 years old. Who feels old right about now? Lol! Ask for predictions – the right answers can win a small token!
JANUARY 29 – INTERNATIONAL PUZZLE DAY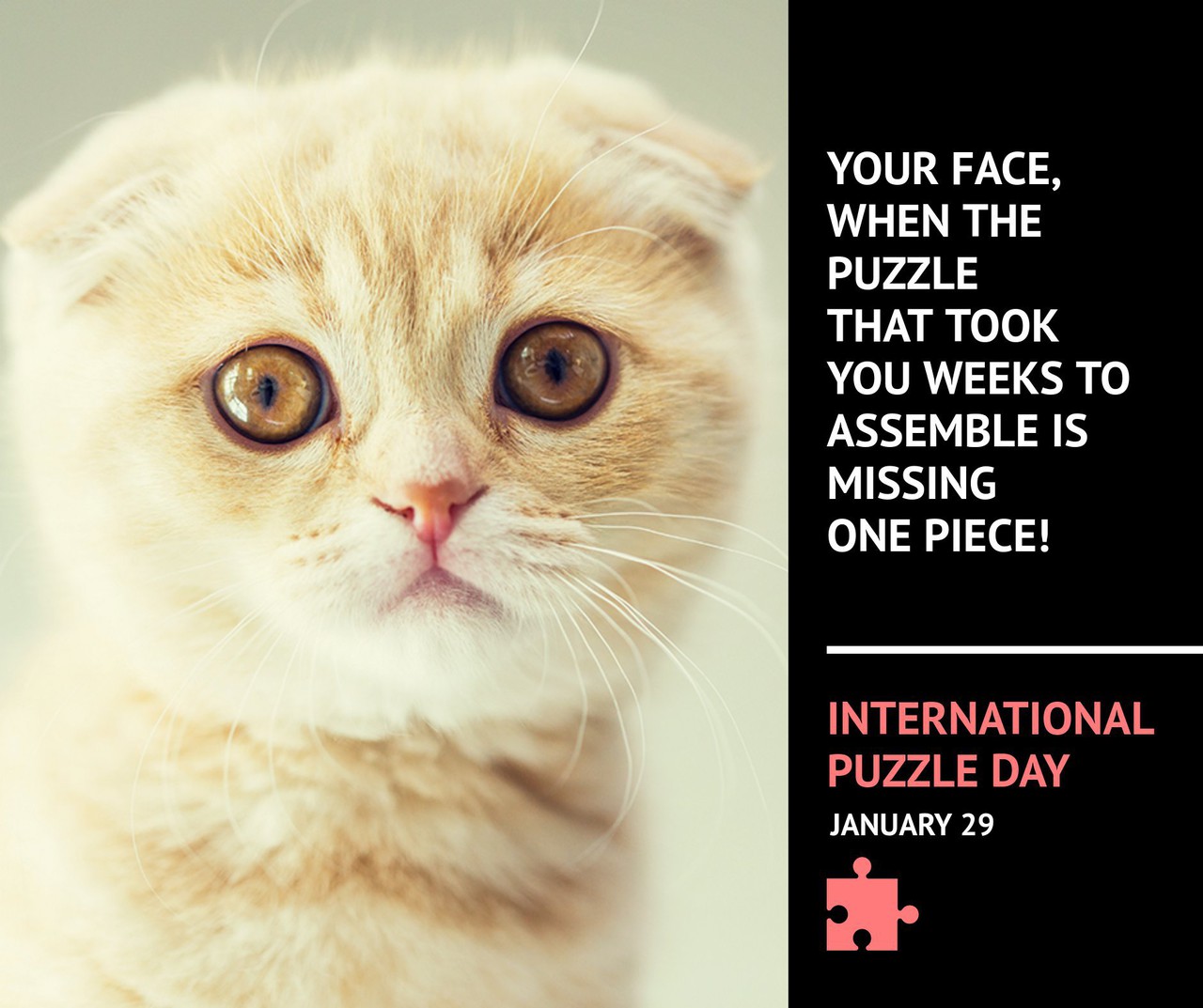 The cat is a strategic ploy to attract ALL the cat lovers out there. Using cats, dogs, even horses can bring in the engagement on your Facebook, Instagram and Twitter.
NOW THAT YOU ARE READY TO TACKLE THE SUPER BOWL FANS AND SKI JUMP INTO HIGH RANKINGS ON SOCIAL MEDIA, WE PROMISE TO KEEP THE TEMPLATES ROLLING OUT WEEK AFTER WEEK. AFTER ALL, WE ARE IN IT TO WIN IT, JUST LIKE YOU!
NEXT WEEK, IT'S ALL ABOUT YOUR FAVORITE LOVE-FILLED HOLIDAY OF THE YEAR, VALENTINE'S DAY! IT'S A GOOD TIME TO START MARKETING EARLY. EVEN THOUGH MOST OF THE SHOPPING IS DONE LAST-MINUTE, REMINDING THEM IS ALWAYS A BEST PRACTICE.
If you don't see anything that suits you, be sure to let us know! We have professional designers on hand to create social templates for your needs. And of course, any questions, comments, or concerns are welcome. It's always important to take every opportunity to attract new customers, whether it be by using your own creativity to design content, or by saving time and using PromoRepublic library to find customizable content that works for you.