We all know healthy eating makes for healthy minds which results in success in Love, Work & Play. Encouraging your followers to eat well will help them feel good and look good and YOU come out as a winner! This week we nosh on the benefits of eating better and eating together! Again, these are not industry specific templates. Everyone eats! Most people have families! Sharing positivity is key in keeping engagement high and stress levels low.
WHAT'S ON TREND
GREAT MINDS EAT ALIKE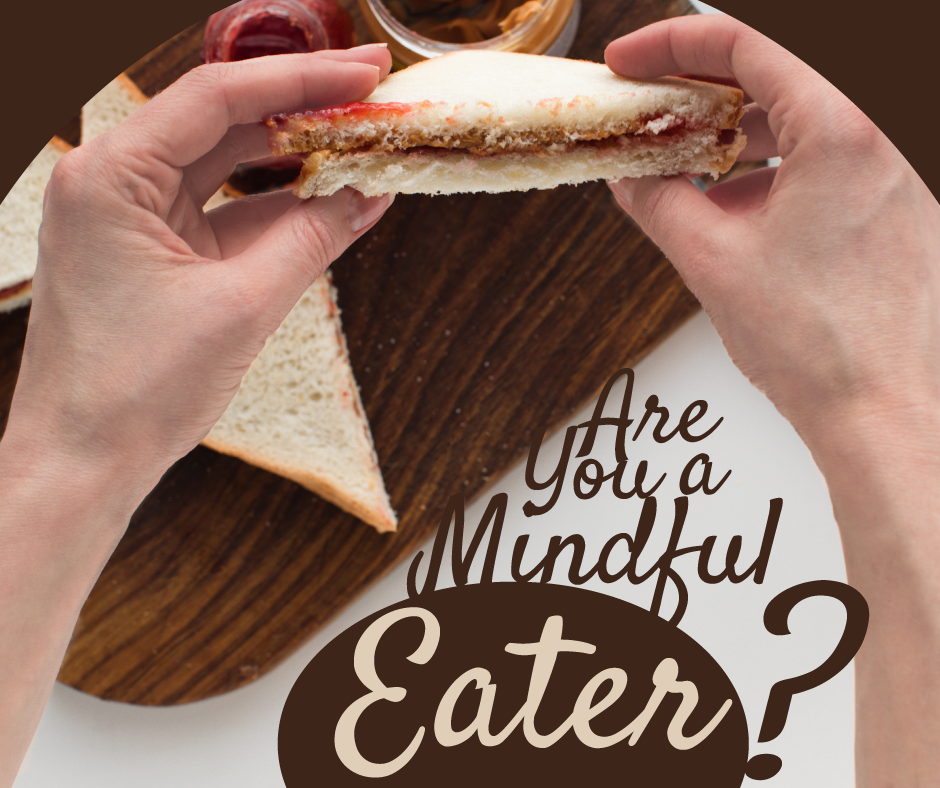 Are you a wellness coach, a nutritionist, a fitness trainer, a human being? We all need to take lessons on mindful eating. It's just good for us!
MORE POWER TO YOU!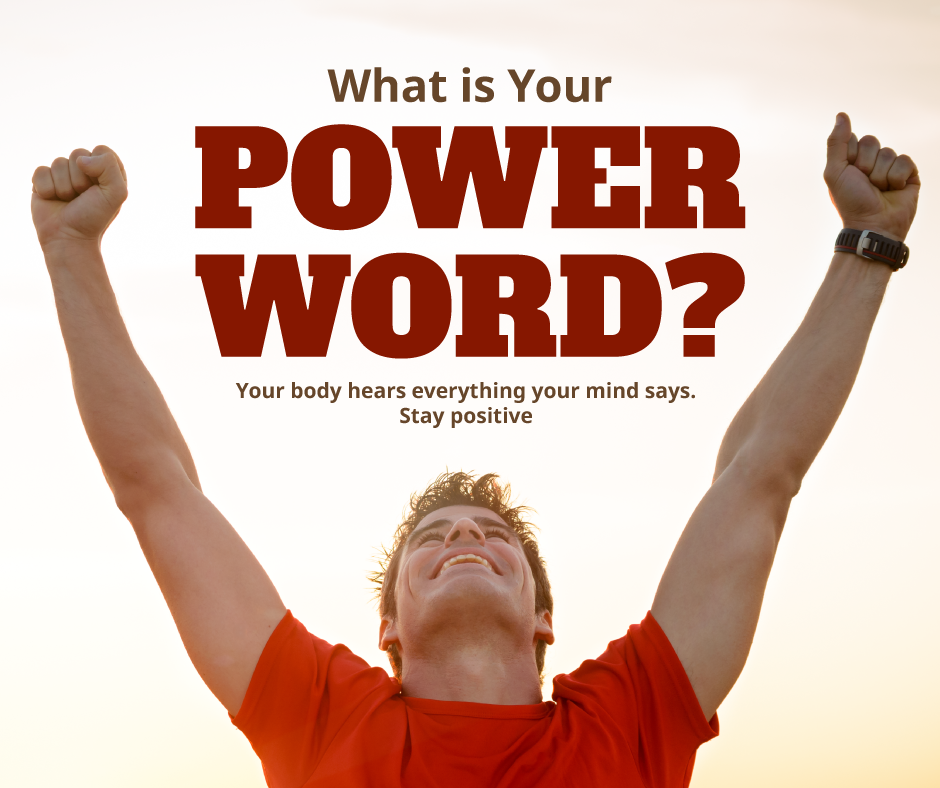 Affirmative influence is always well received especially with your online fans. They tend to be subjected to a lot of negativity. Help them feel better!
IT'S AN INSIDE JOB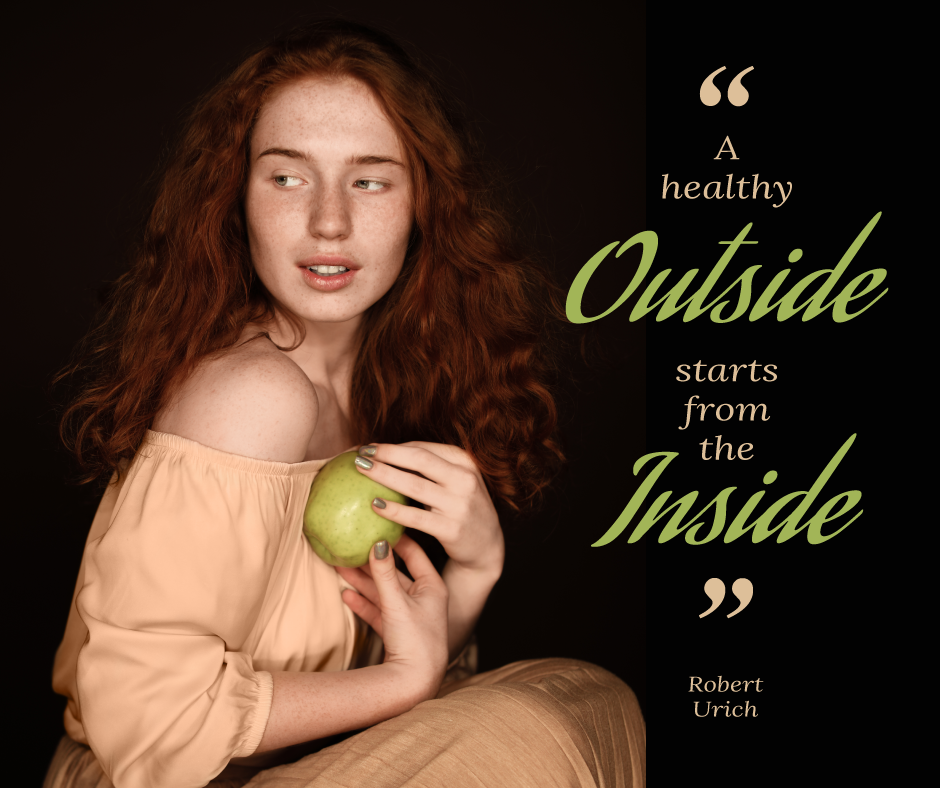 Spread the wisdom on Facebook, Instagram etc… The trend towards health is not a FAD. More and more people are taking a vested interest in it.
ALL IN THE FAMILY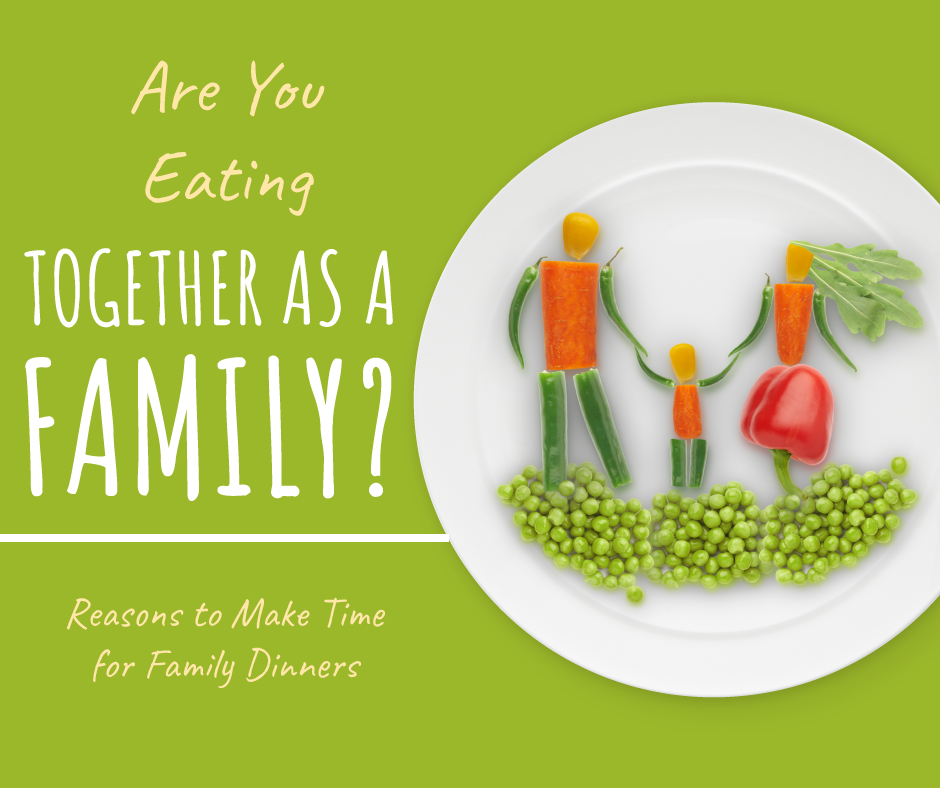 Everything that is old is new again. We're happy to see this coming back. Family time is underrated. It's the key to underlying success. Try it!
WHAT'S NEW
MAKE IT A NOVEMBER TO REMEMBER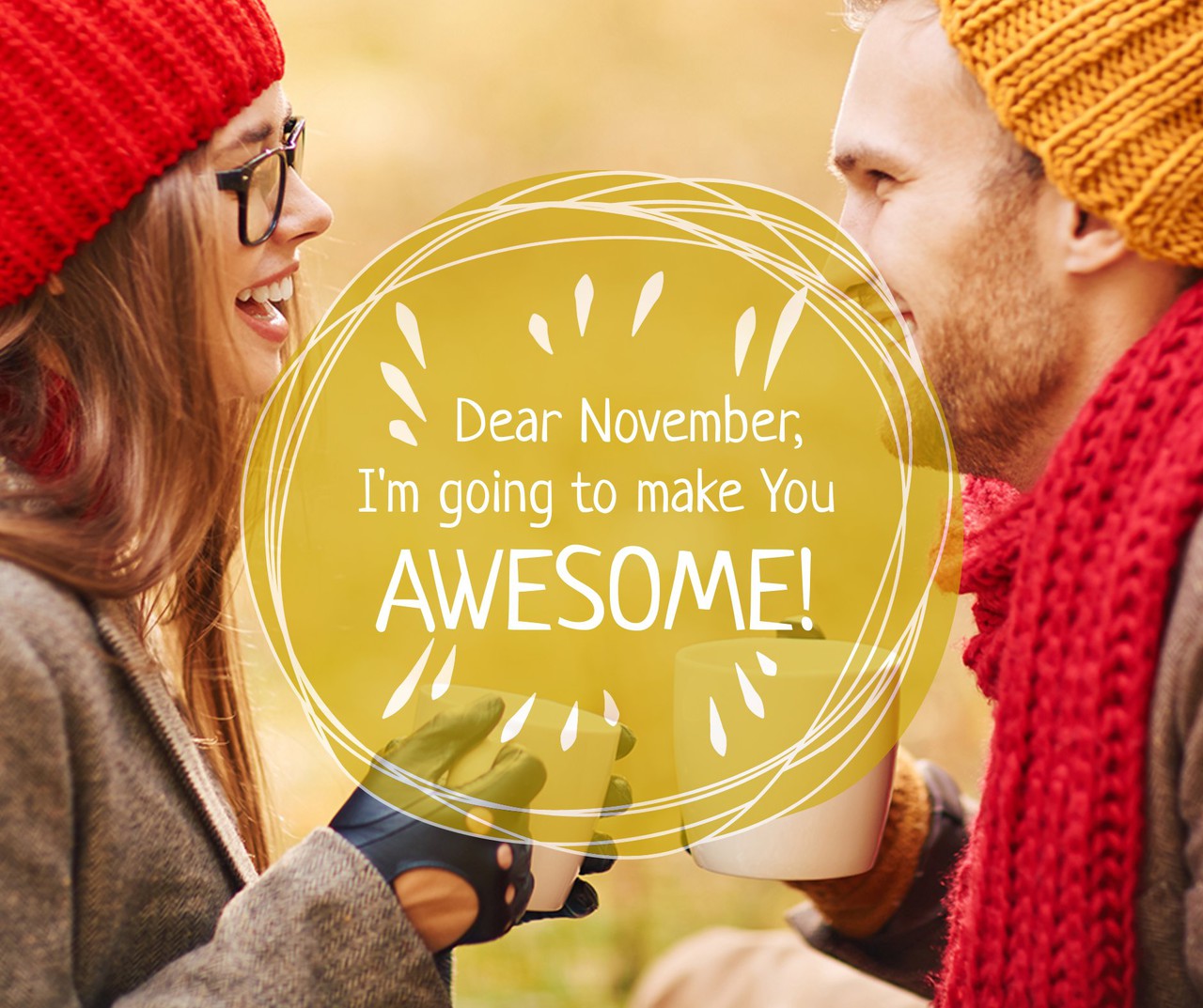 Yes folks! November is right around the corner. We'll have your social media content calendar filling up with chilly posts in no time at all!
IT'S YOUR MOVE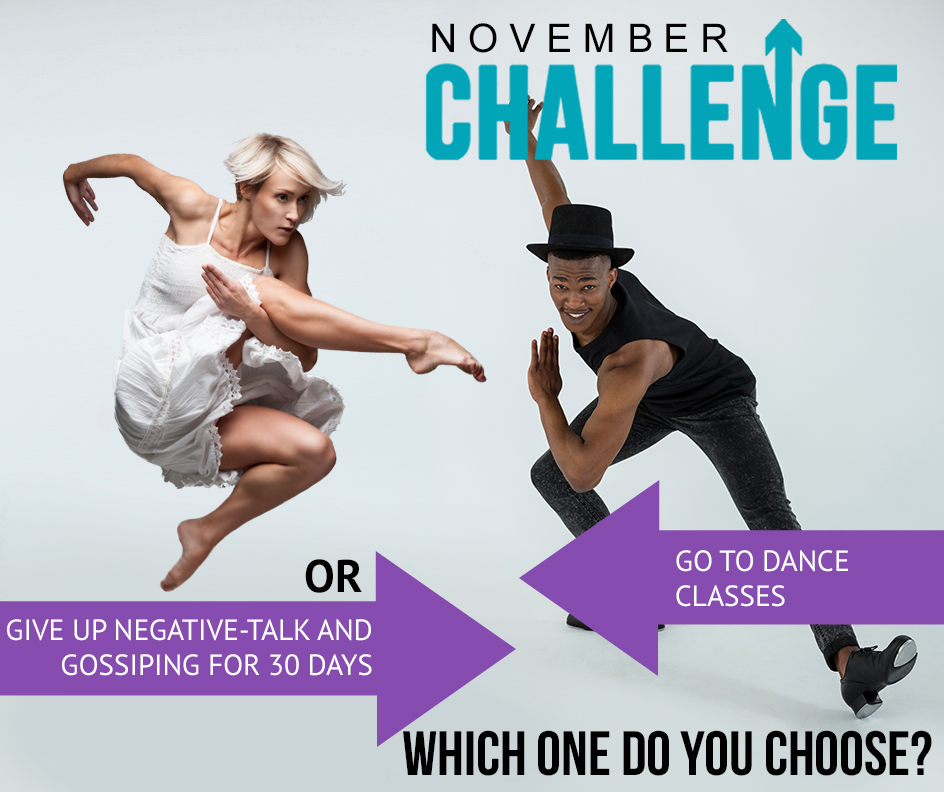 Have you been posting the monthly challenges to your followers? Are you getting engagement?
THE FUTURE IS GREEN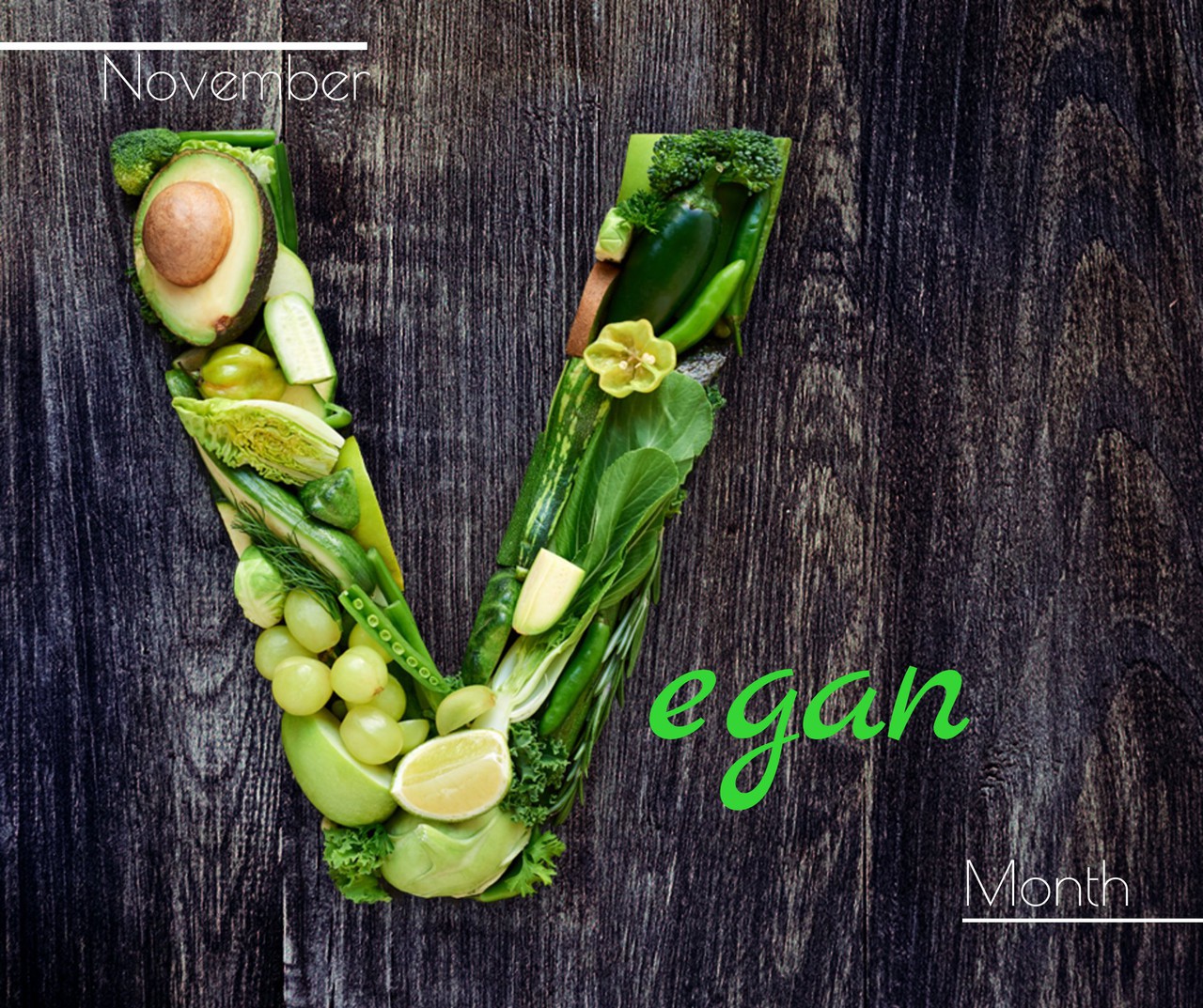 Ask your followers if they are vegetarians or vegans? The replies may surprise you!
INSTA-THIS!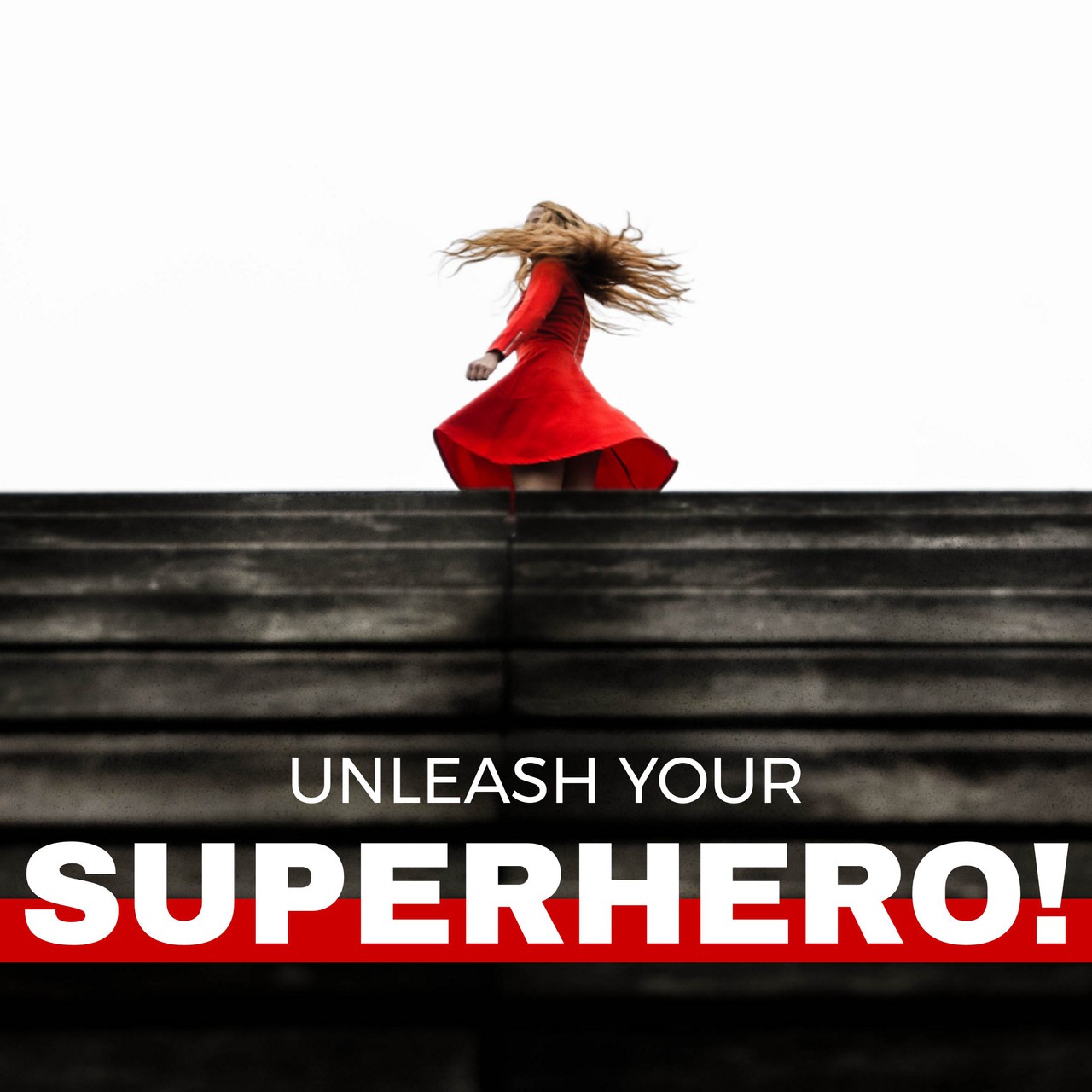 Are you on Instagram? We hope so! It's still the fastest growing social media channel out there. Be Seen!
WHAT'S NEW THIS WEEK
OCTOBER 24 – NATIONAL BOLOGNA DAY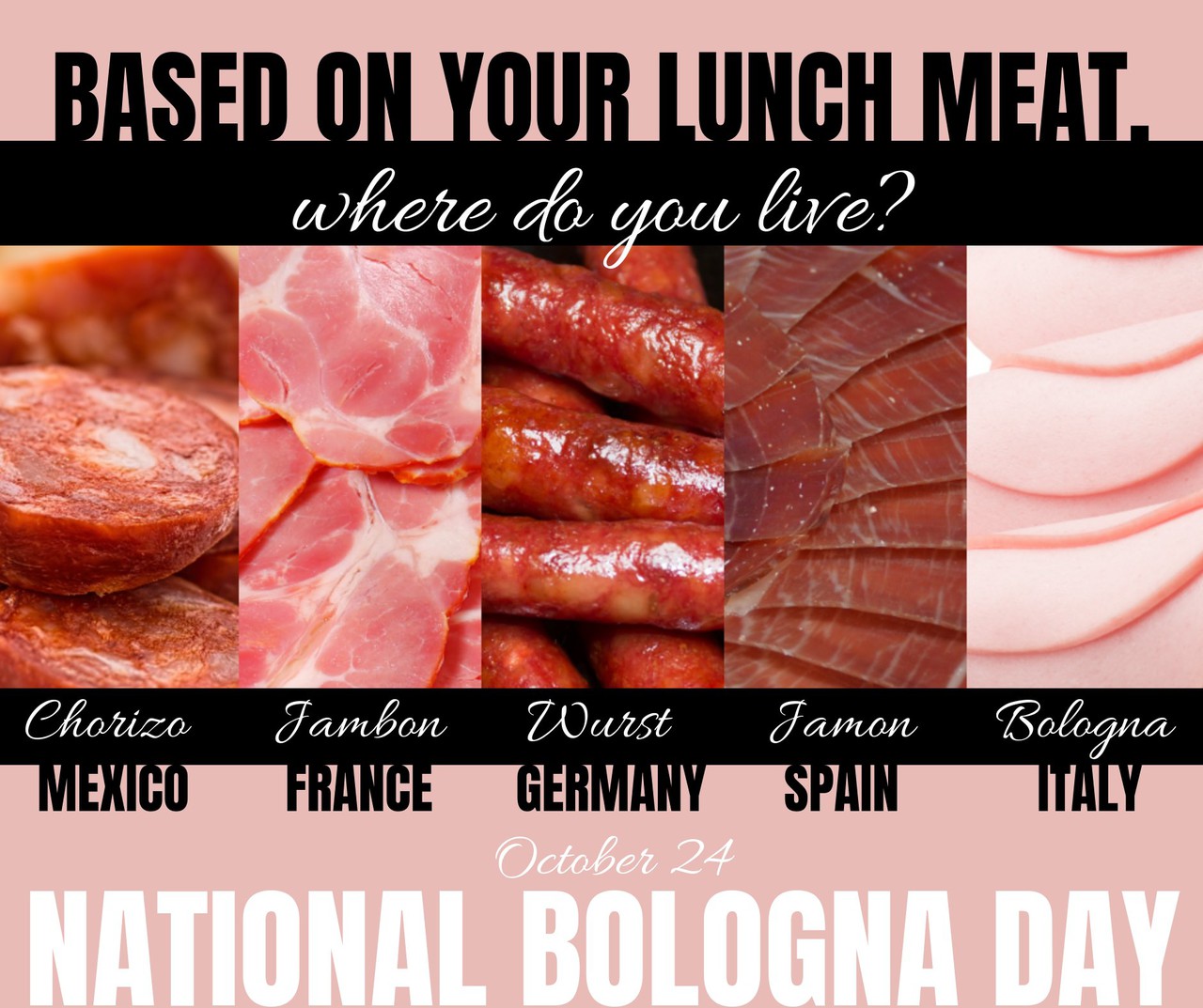 If you have vegetarians or vegans on your newsfeed, please don't post this or maybe do and let the engagement rise because of it. #SmartMarketing
OCTOBER 25 – NATIONAL GREASY FOOD DAY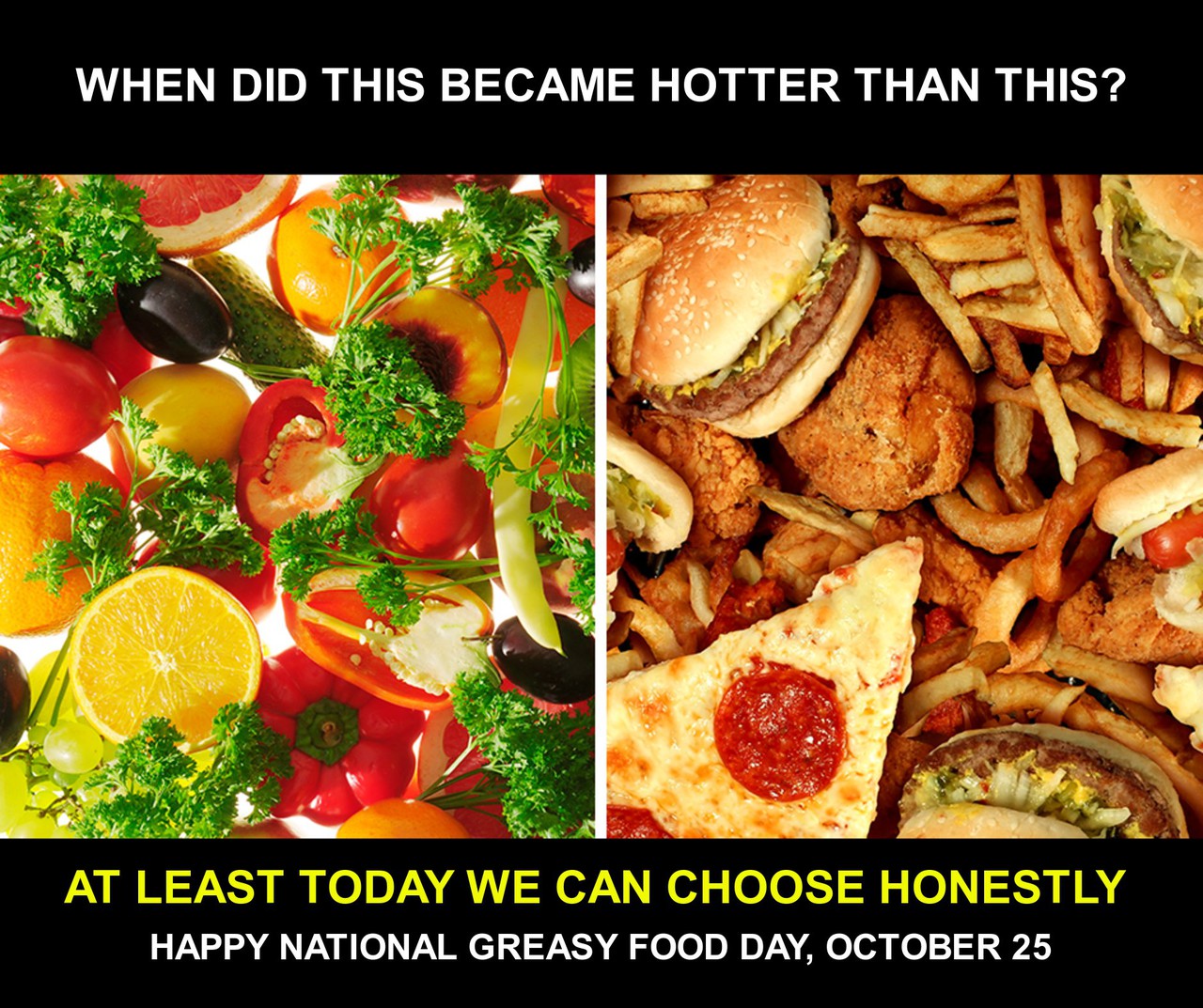 Today goes against the theme of this newsletter. Oh well! We all need a little #GreasyFood in our lives!
OCTOBER 26 – NATIONAL PUMPKIN DAY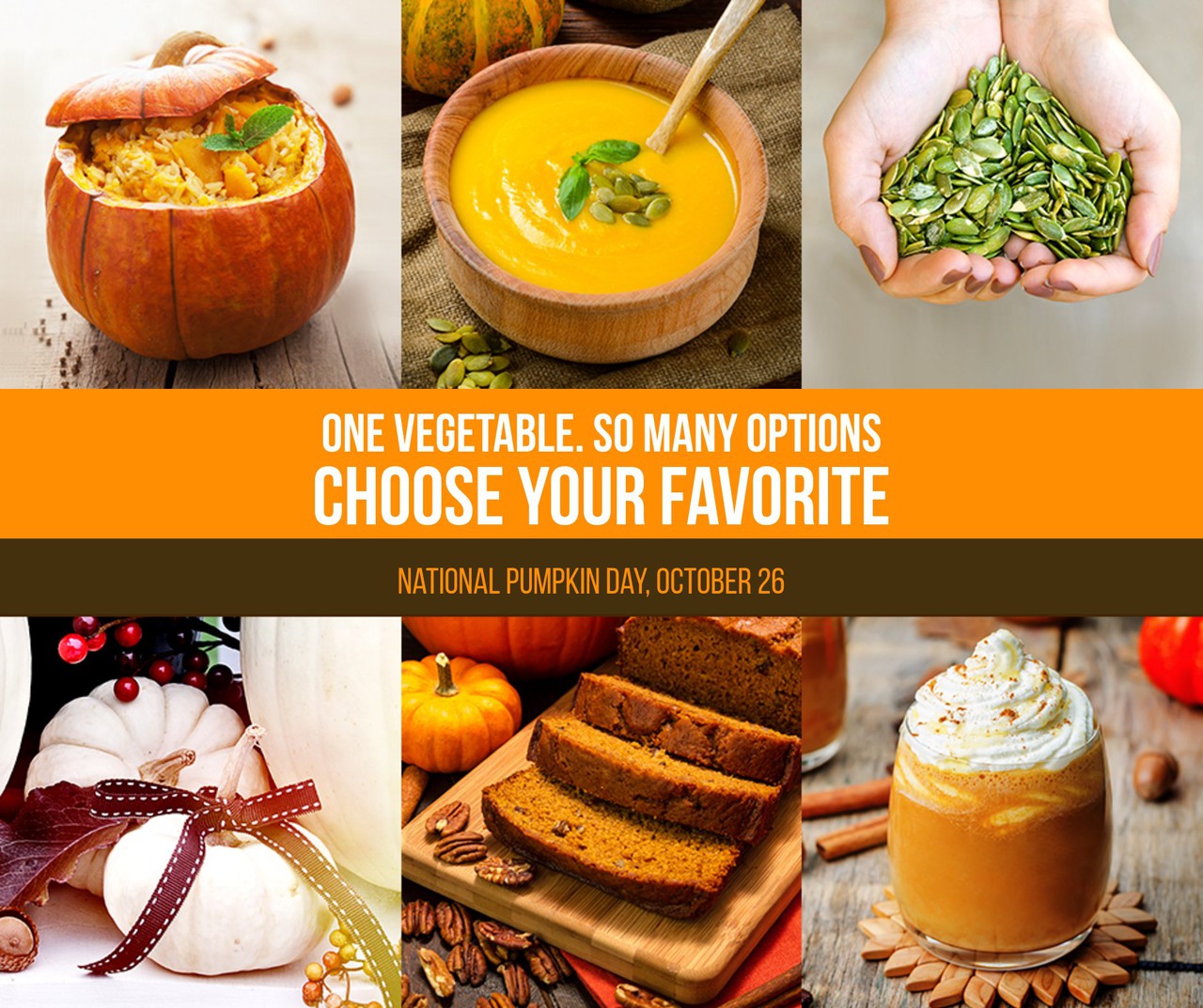 Ask your fans to leave a comment. Or ask them for their favorite pumpkin recipe. 'Tis the season!
OCTOBER 27 – WORLD DAY FOR AUDIOVISUAL HERITAGE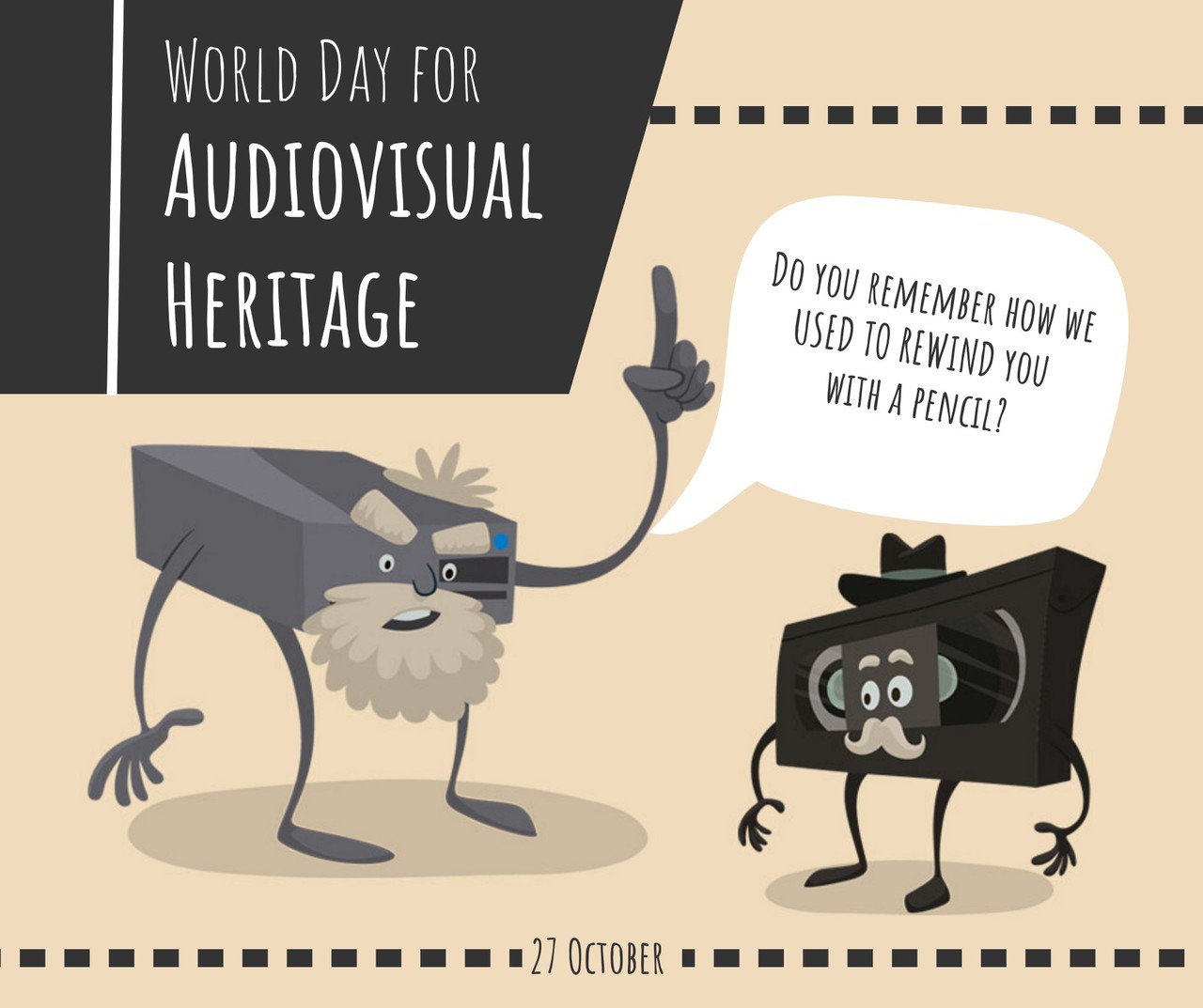 Poke fun at those 40 and up! They can handle it since they believe they come from the best era anyways! Engage by asking questions.
OCTOBER 28 – NATIONAL MAKE A DIFFERENCE DAY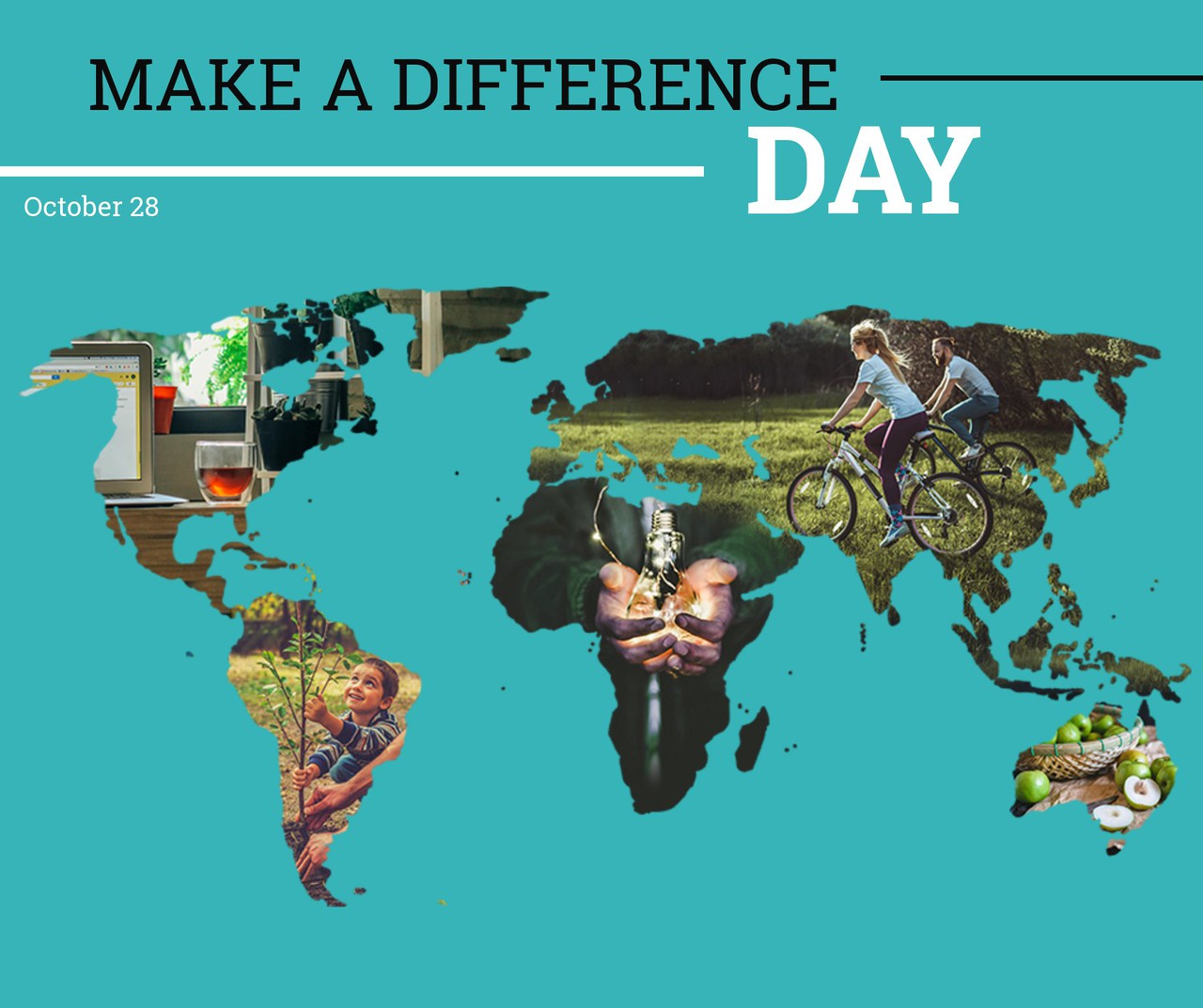 Encourage your fans to seriously make a difference. Are you a retailer? Don't hand out bags today. Are you a restaurant? Go Meat-Free just today!
OCTOBER 29 – NATIONAL CAT DAY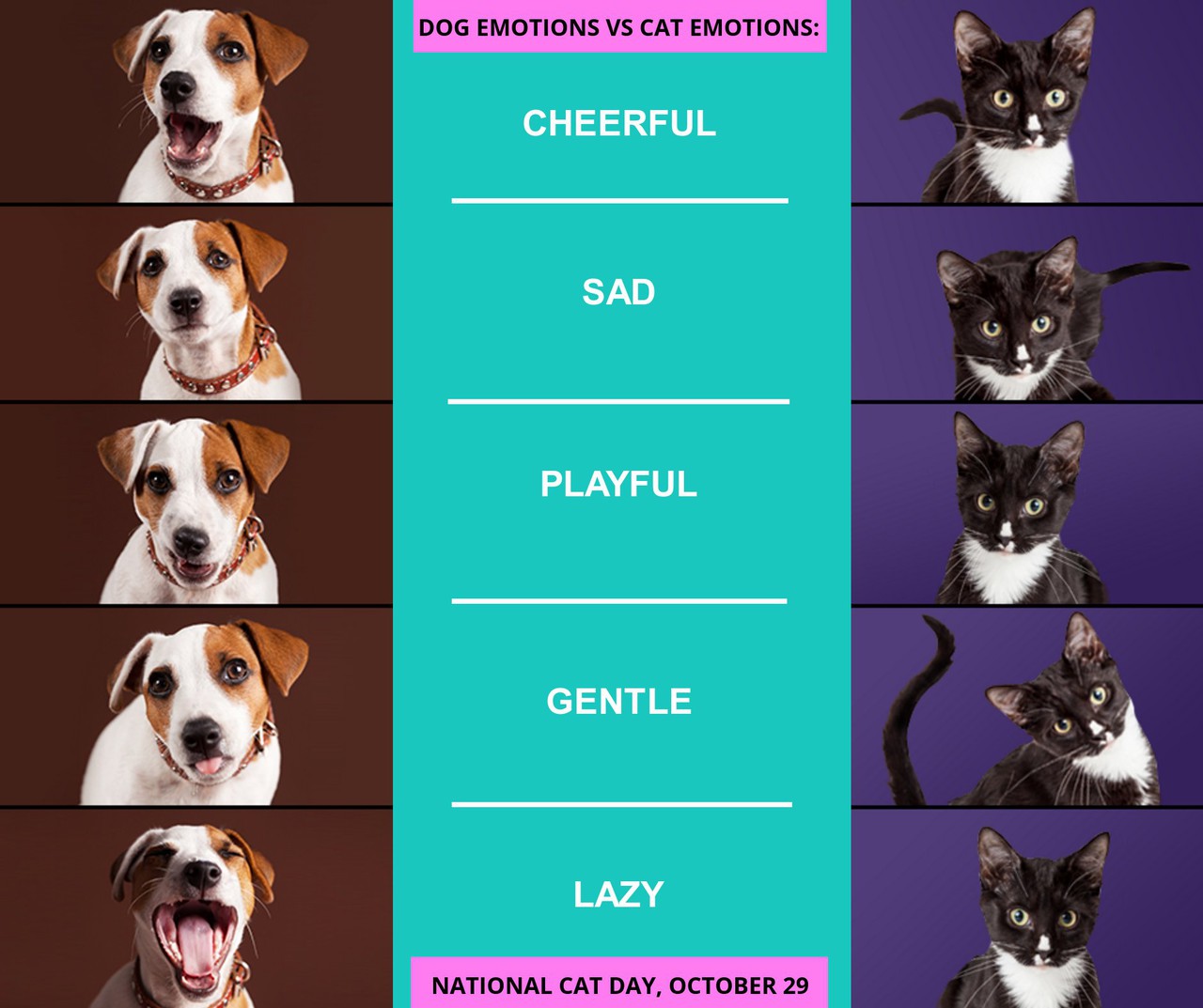 The CAT posts are the best! Trust us. This one features both the beloved dog and the cat. It's a win-win!
WE HOPE YOU HAVE BEEN INSPIRED TO EAT BETTER. NOVEMBER IS ON ITS WAY AND IT'S THE MONTH WHERE YOUR CLIENTS START COCOONING BEFORE THE HOLIDAY RUSH. WE PROMISE TO DELIVER HOPEFUL AND BRIGHT NEWSLETTERS TO KEEP YOU INSPIRED.
NEXT WEEK, IT'S HALLOWEEN AND NOVEMBER. MOVEMBER IS COMING. SO IS THANKSGIVING. SO WE'LL HAVE PLENTY OF POST IDEAS TO KEEP YOU BUSY WITH YOUR CALENDAR.
HAPPY HALLOWEEN TO ALL THOSE GOING TO PARTIES THIS COMING WEEKEND!
If you don't see anything that suits you, be sure to let us know! We have professional designers on hand to create social templates for your needs. And of course, any questions, comments, or concerns are welcome. It's always important to take every opportunity to attract new customers, whether it be by using your own creativity to design content, or by saving time and using PromoRepublic library to find customizable content that works for you.