When you think Fall food, what first comes to mind? If you said warm, comfort food then we are all on the same page. No matter if you are in the food industry or not, scheduling posts to social media about FOOD is always a crowd-pleaser! We encourage being creative with our templates. If you have a beauty salon, why not promote your colorful nail polishes in line with the bright Fall foods. If you have a gym then promote healthy eating – perhaps include a personal favorite protein snack with pumpkin seed. Outside the box, folks! Your fans will appreciate the originality.
WHAT'S ON TREND
FEEL THE HEAT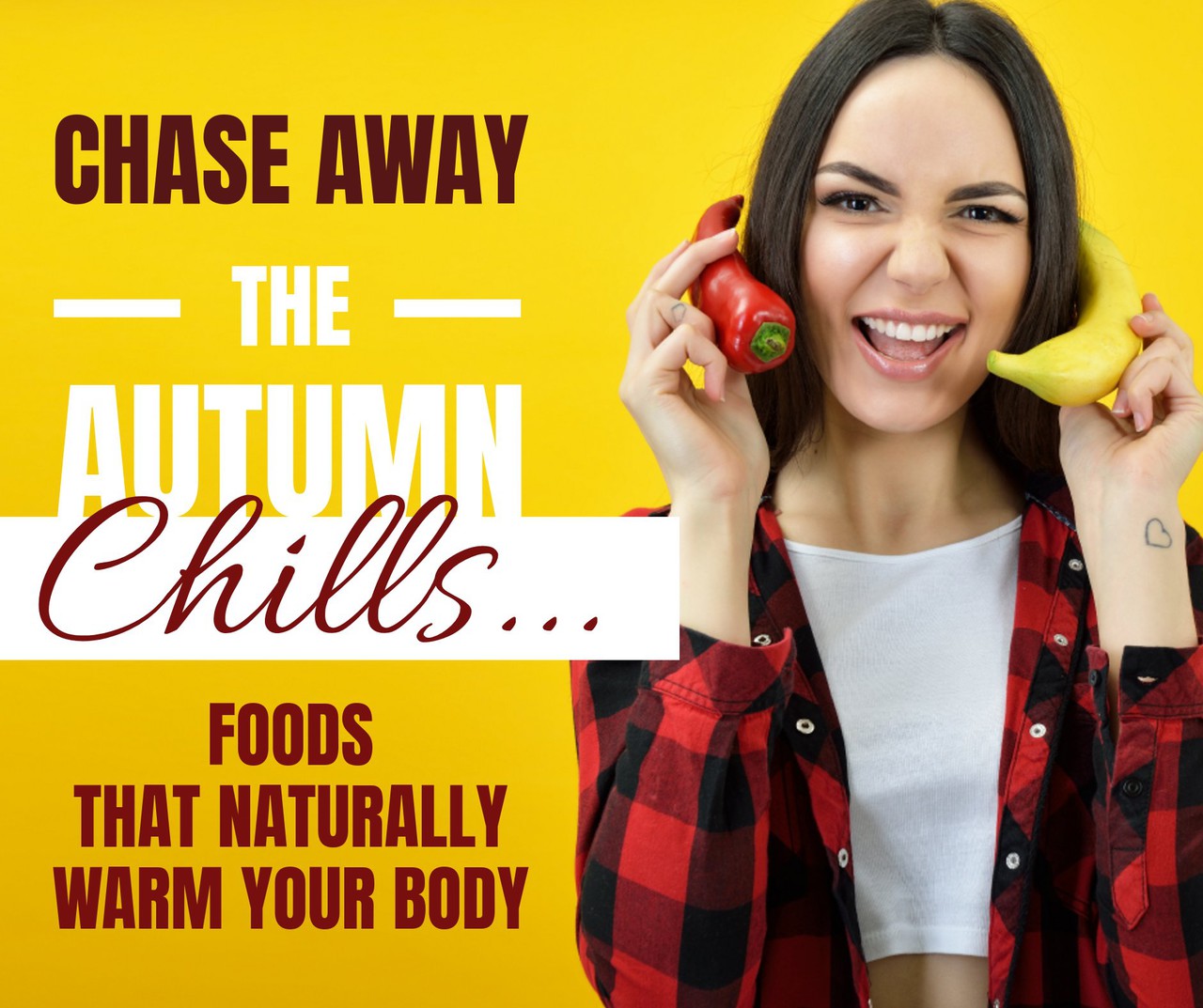 When the crisp Autumn air sweeps in, our bodies go into shock. Reward your fans with food ideas to keep them warm and always ready to shop!
SAY NO TO THE FLU

Change in season, change in body temps! Keep your followers strong & fit so they can truly appreciate your products/services.
WHAT'S NEW
NEW MONTH. NEW GREETINGS.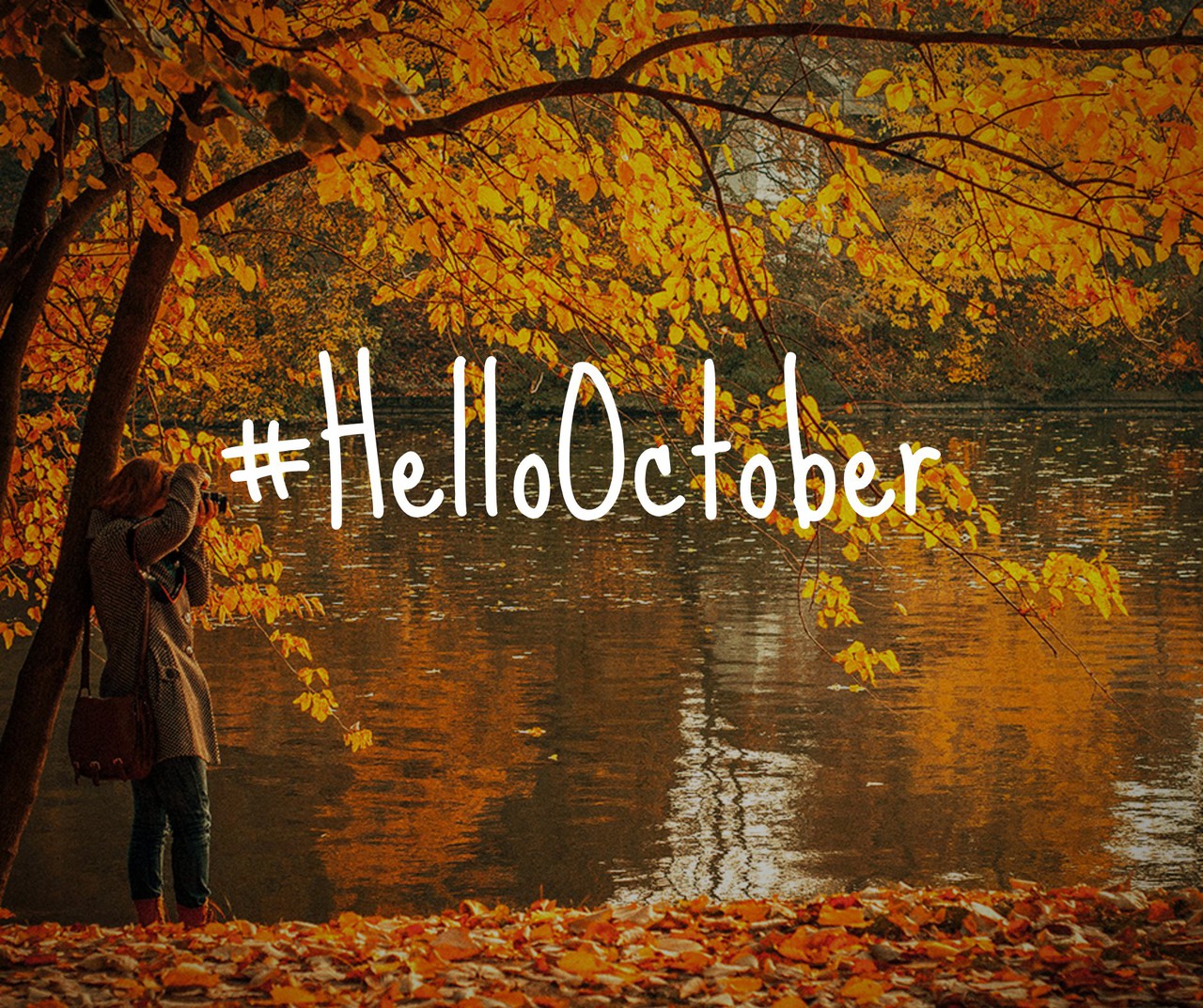 October is here. Wow! This month we suggest less promo and more general because Nov & Dec will be full force sales, right?
#QUOTE OF THE MONTH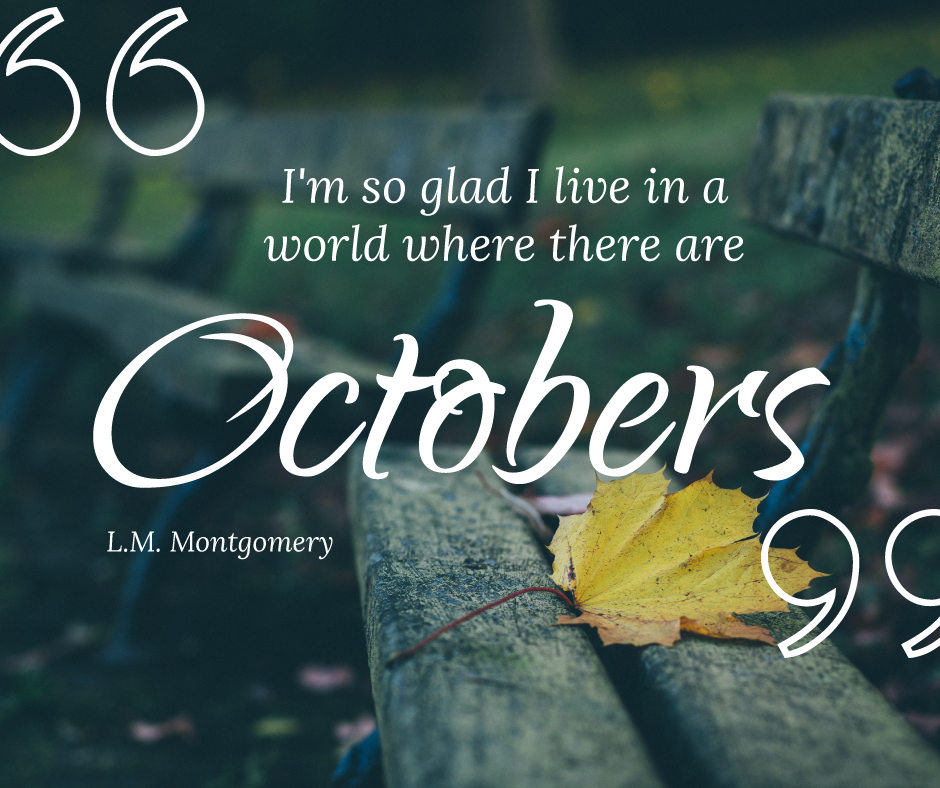 Celebrate this picturesque month by encouraging fans to upload your products with the beautiful Fall backdrop. #OctoberRocks
LAZY OR NOT, HERE I COME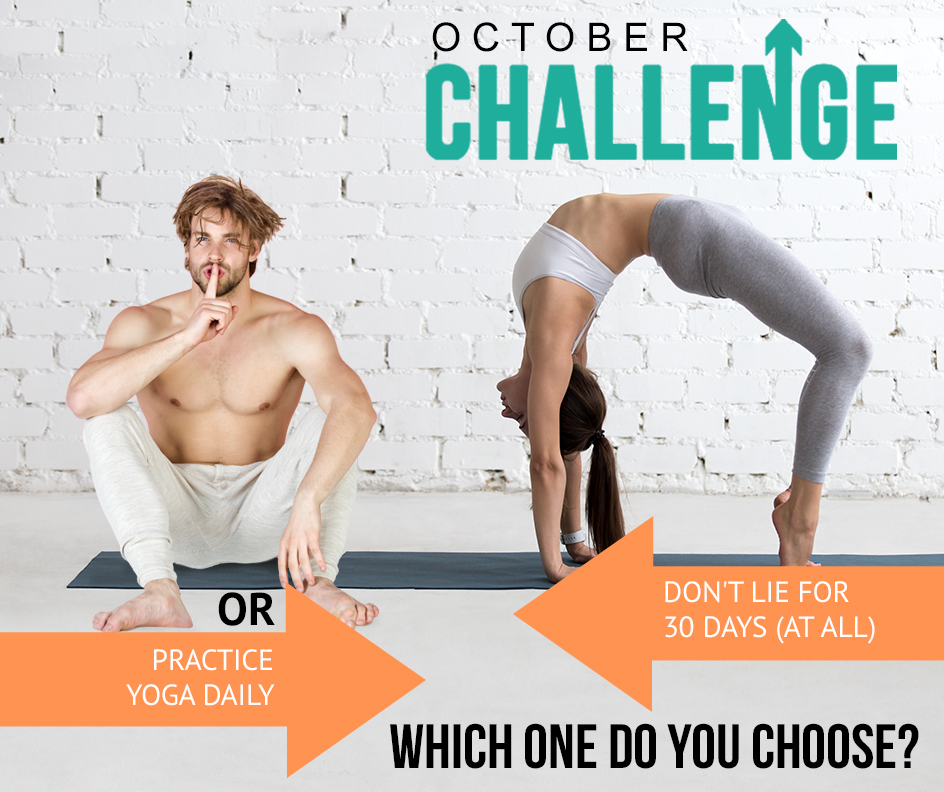 Putting your fans up for a monthly challenge helps them in more ways than you can imagine. It gets them excited! That's all we want, right?
GET YOUR FANS HYPED & INSPIRED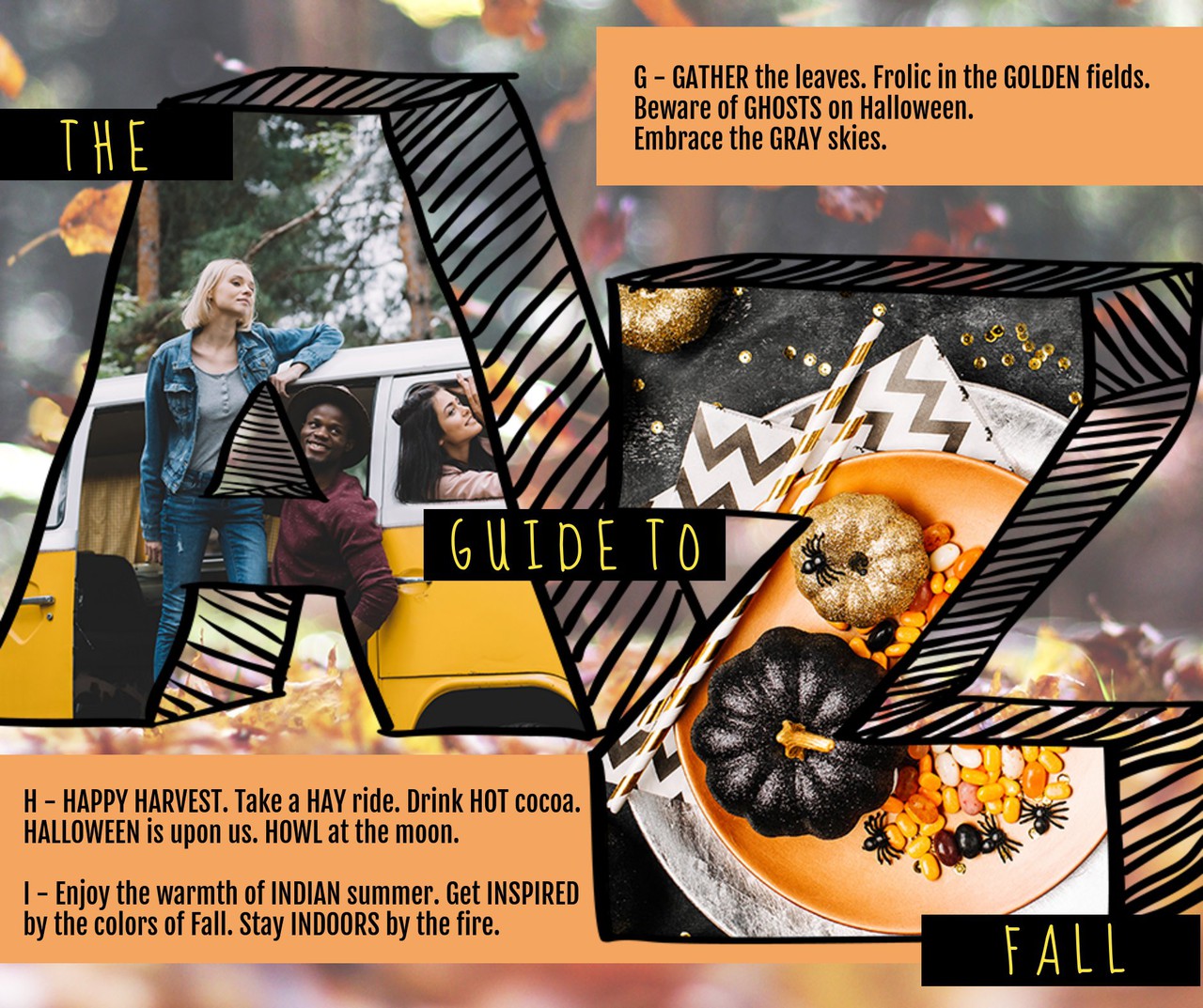 How are you using the Fall A-Z Guide? Are you incorporating it with your business? Are you a retailer? Why not put everything with G-H-I on sale for the week?
#PHOTOOFTHEDAY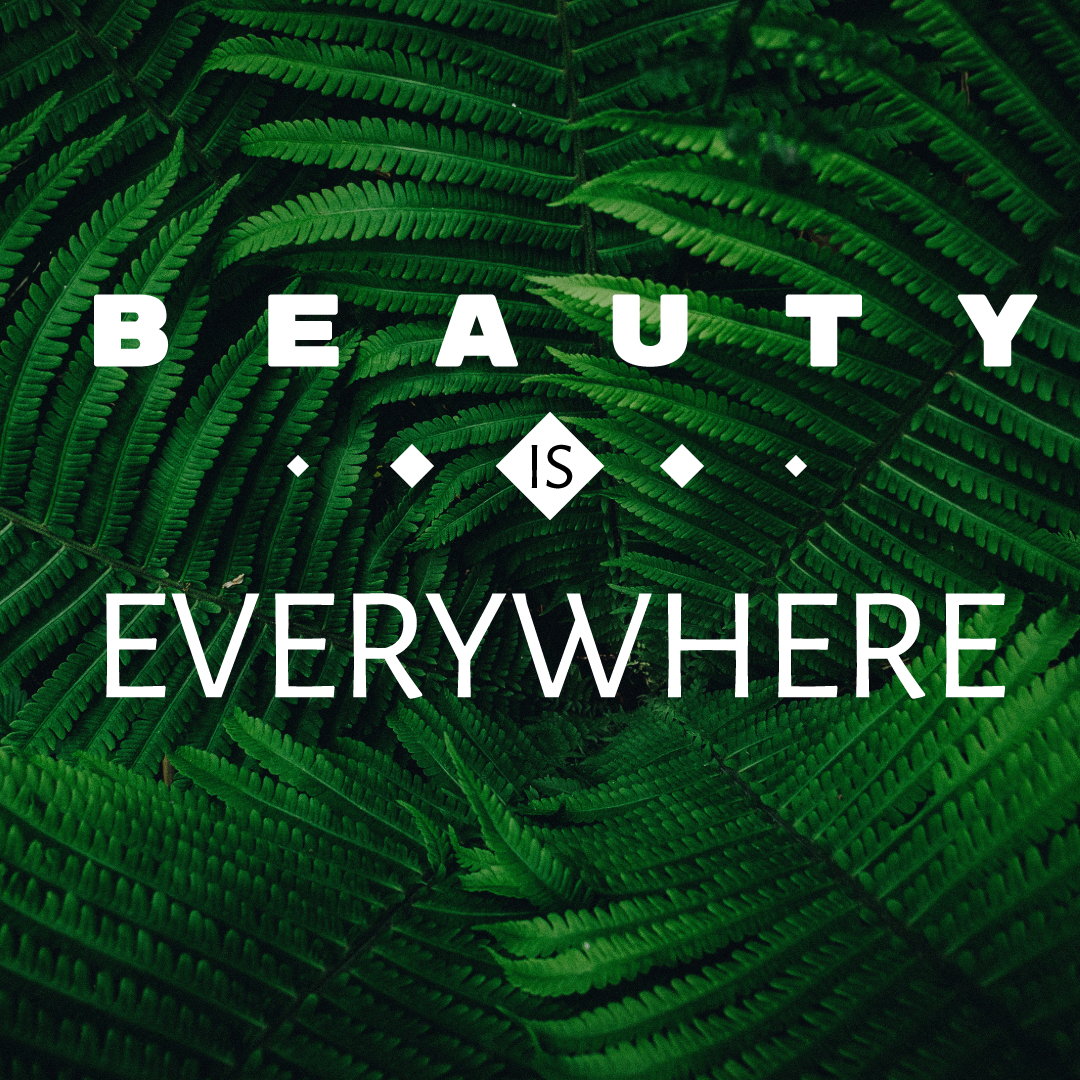 Back with more Instagram pics. No need to be wordy when it comes to this platform. In fact, if the visuals are strong the likes are guaranteed.
WHAT'S UP THIS WEEK
SEPTEMBER 26 – NATIONAL BETTER BREAKFAST DAY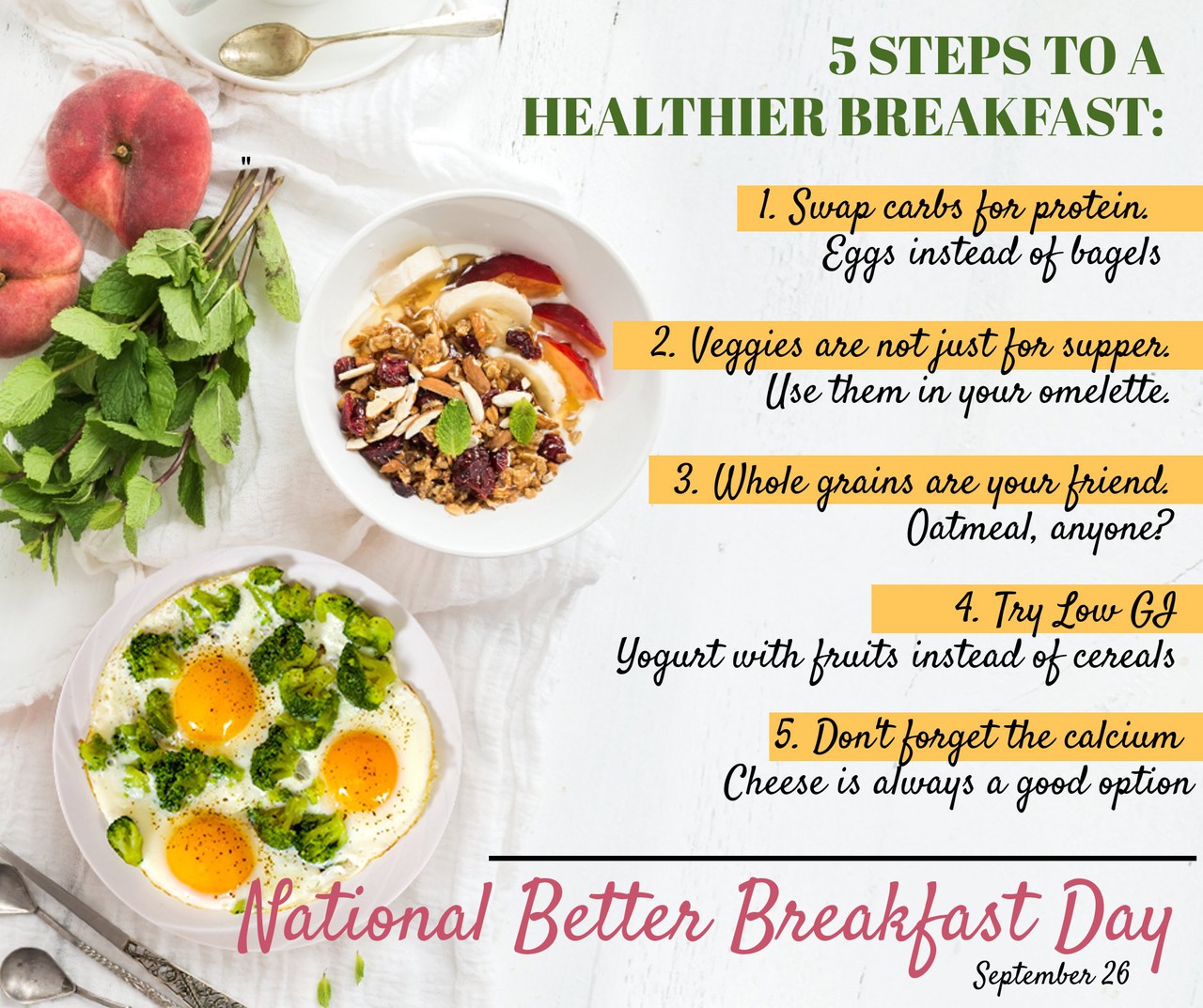 Promoting alertness among your followers is a positive thing. Get them up and raring to go first thing in the morning! #HappyShopping
SEPTEMBER 27 – BANNED BOOKS DAY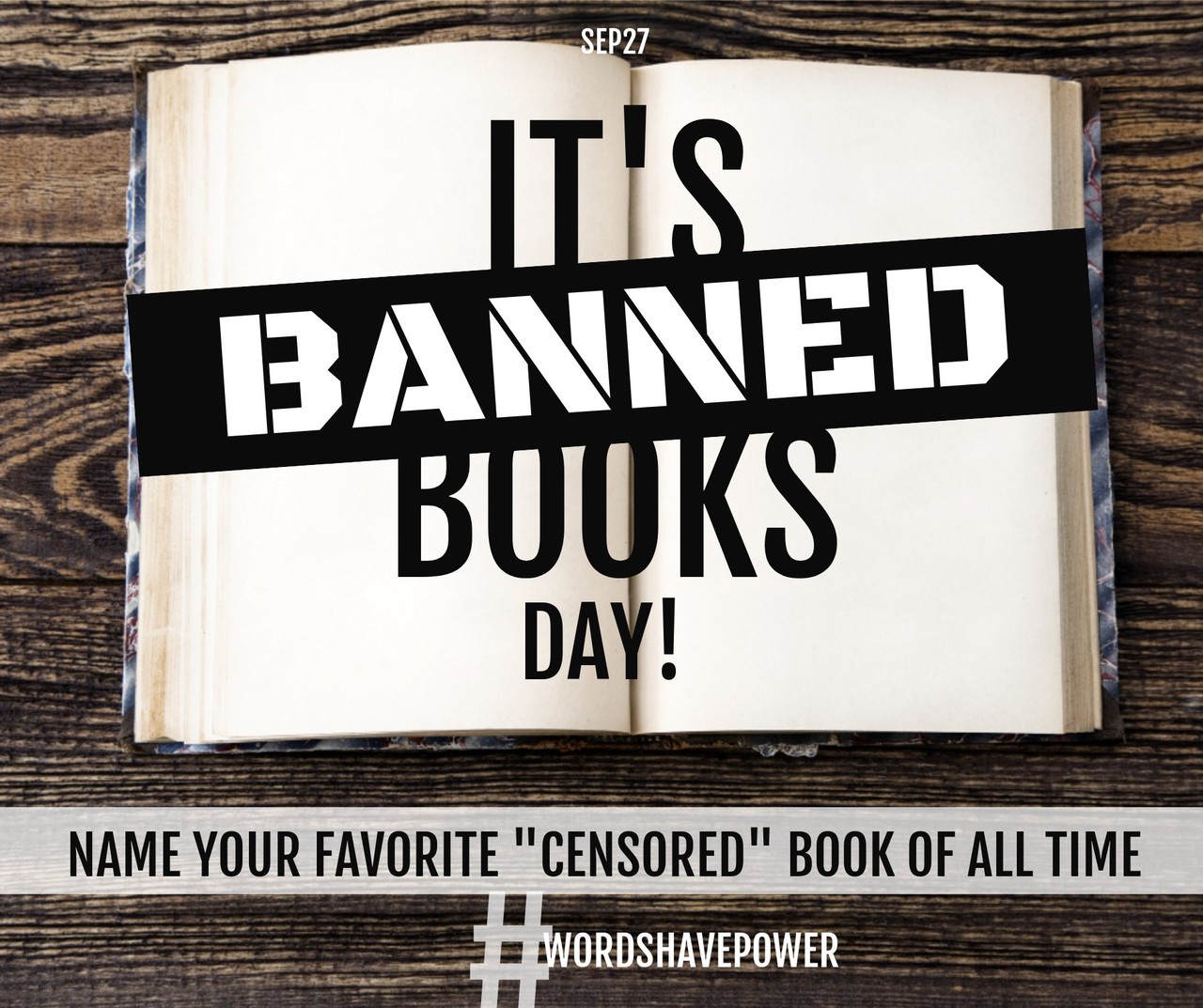 Even to this day, books are being banned. Incredible. This is a great post to get your fans talking with each other.
SEPTEMBER 28 – NATIONAL DRINK BEER DAY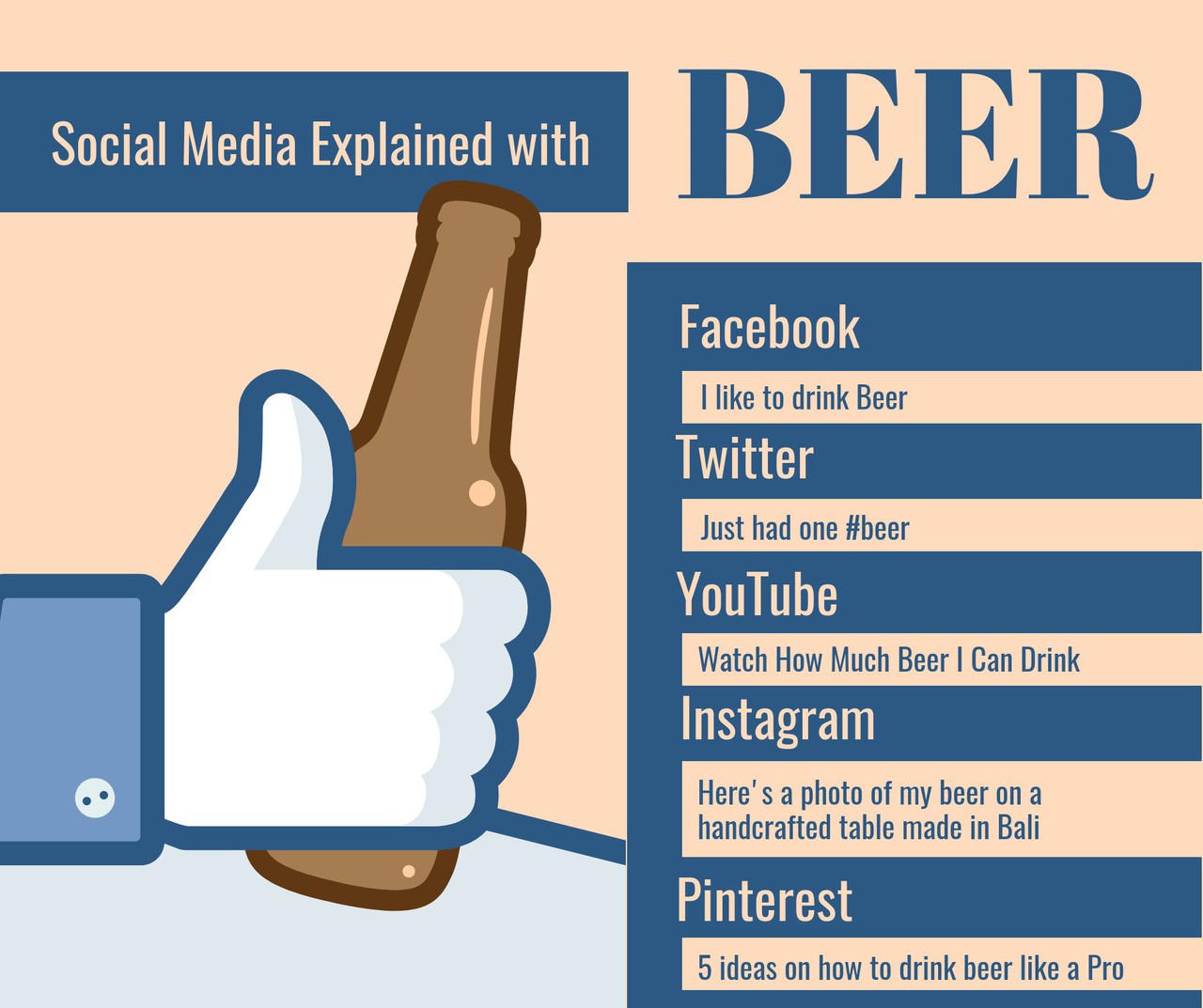 Do your fans really need a reason to drink beer? Probably not. But this is a fun post that they'll most certainly enjoy especially if they are SoMe beer drinkers!
SEPTEMBER 29 – ASK A STUPID QUESTION DAY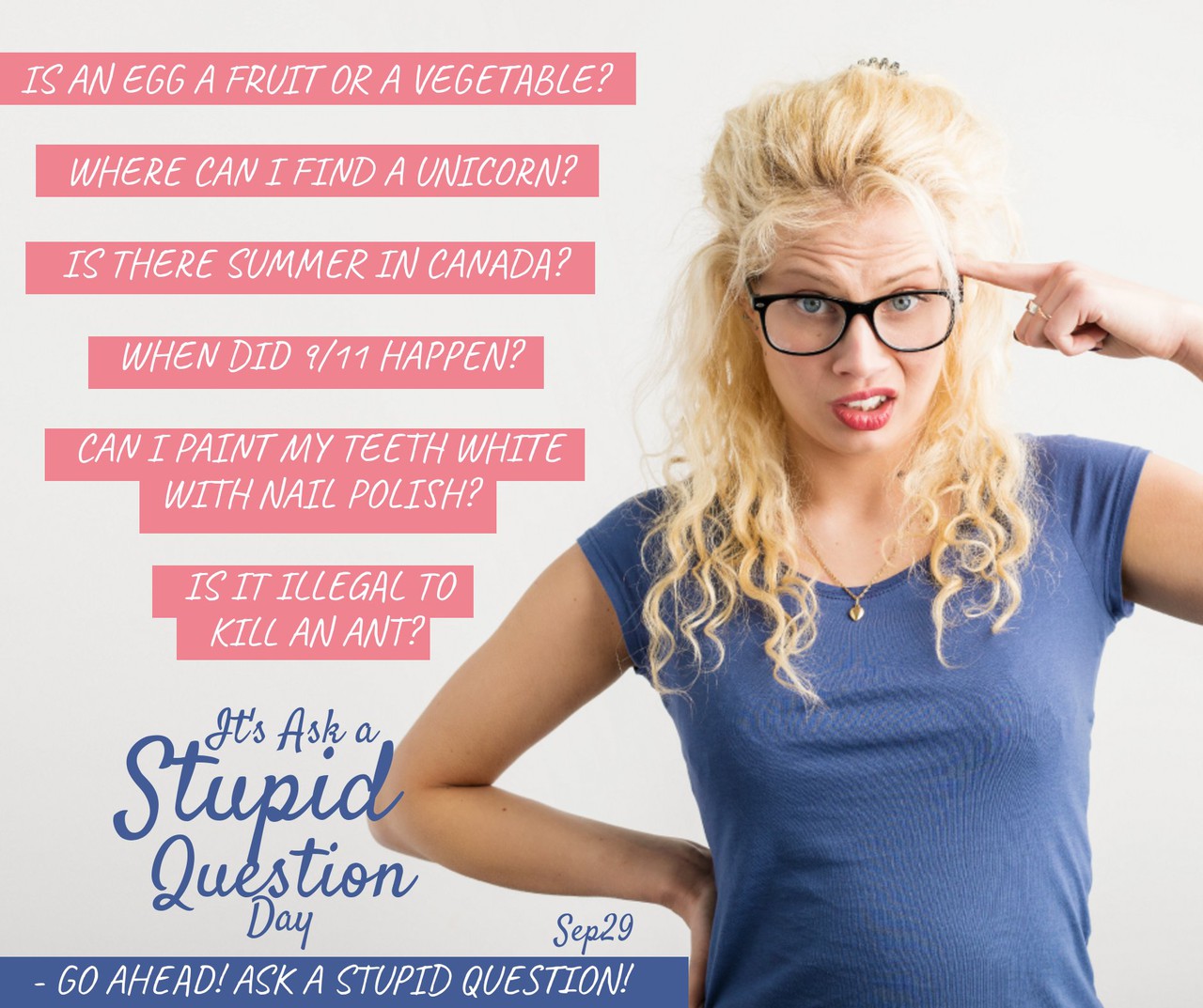 Let's be creative with this one! Engage with your fans. The "stupidest" question gets a REWARD – 15% discount or Free Drink.
SEPTEMBER 30 – FALL ASTRONOMY DAY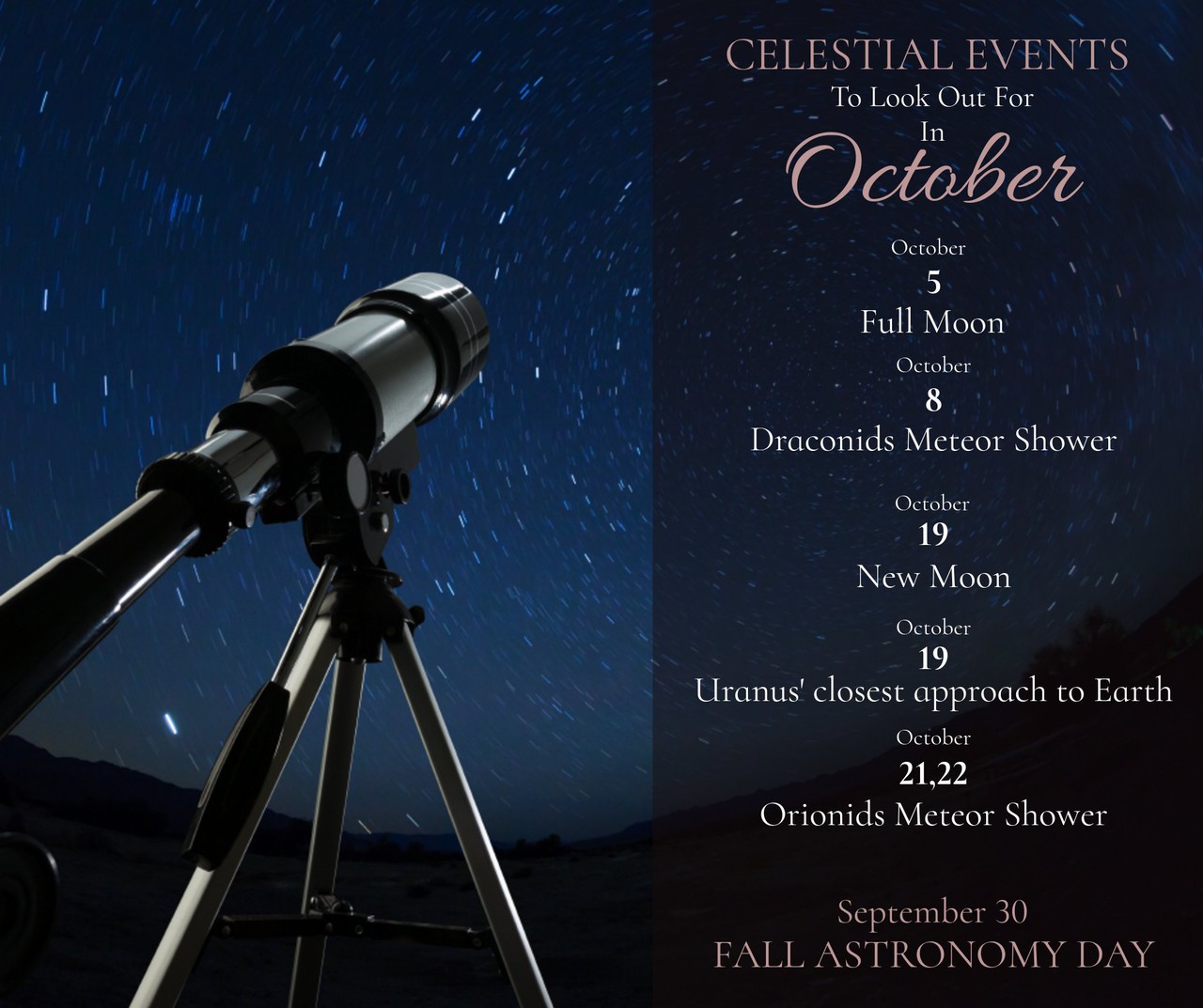 These informational posts are winners. Create a #StarryNightDeal – MOONLIGHT SALE from 6-9pm!
OCTOBER 1  – NATIONAL HOMEMADE COOKIES DAY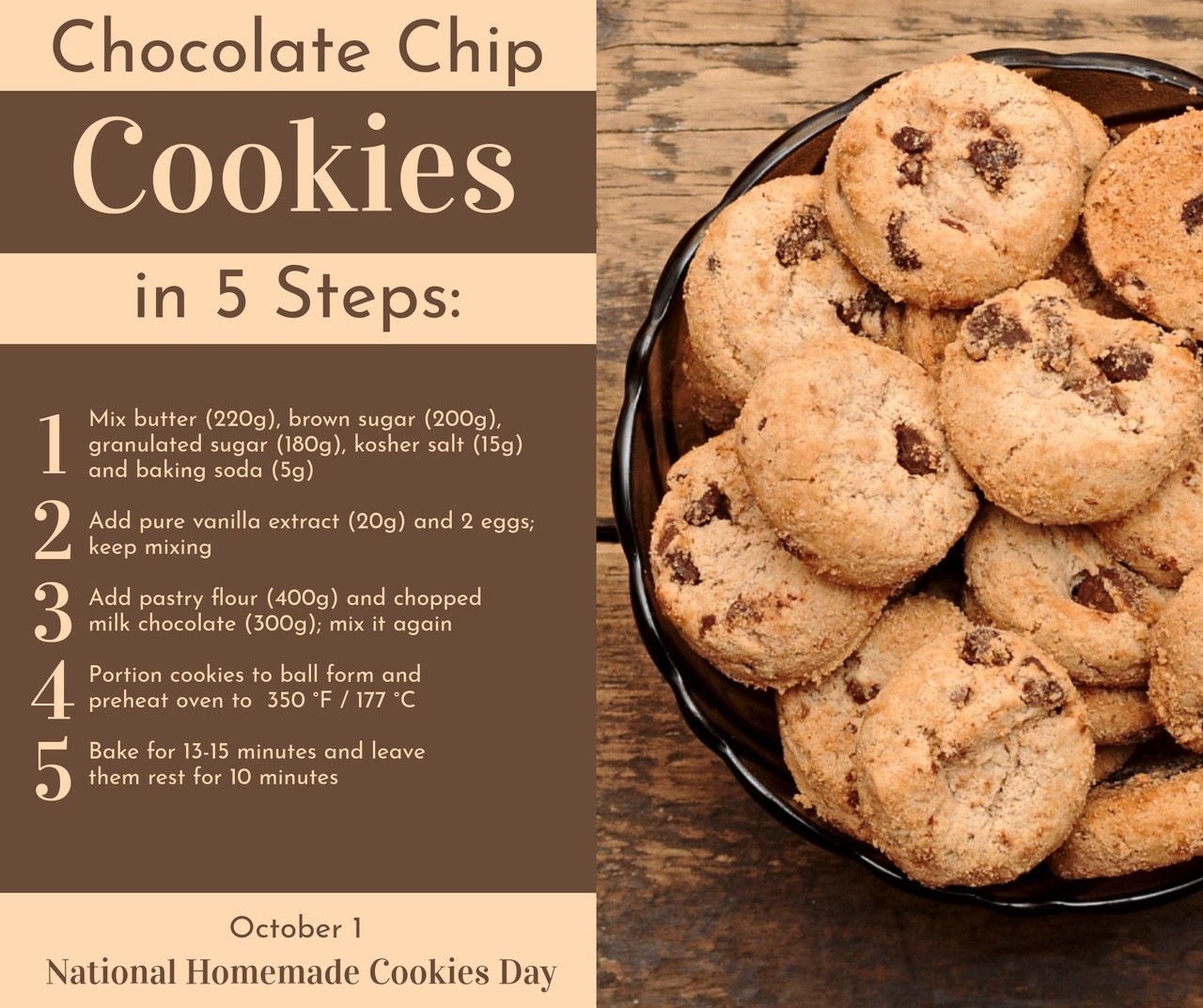 What a great way to start the week – sharing North America's favorite cookie of all time. Show them how much you love them!
WHAT'S UP THIS MONTH
NATIONAL COOKIE MONTH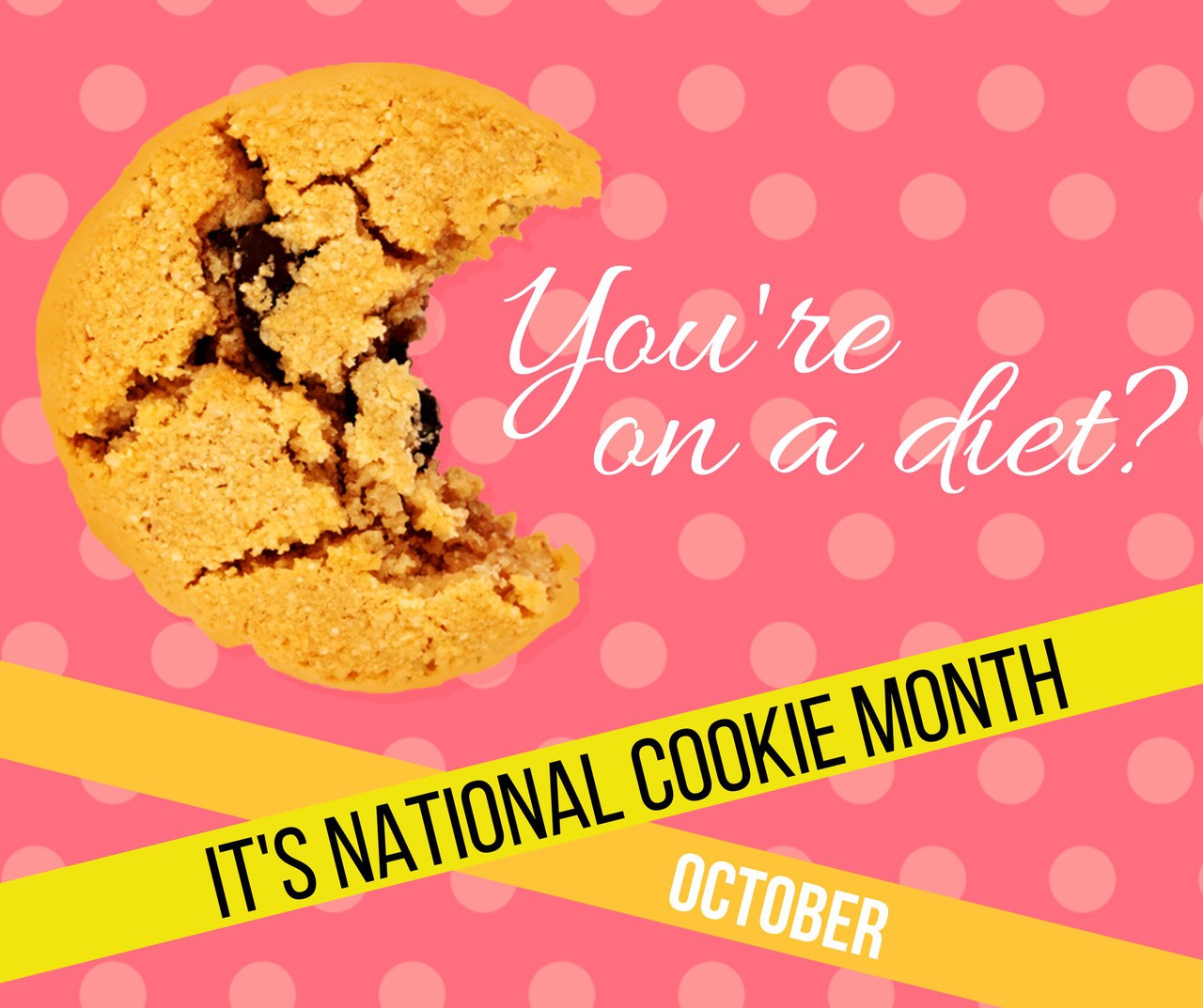 In line with our theme, October is chock full of food holidays. Offer FREE cookies for every purchase over $XX.
NATIONAL PIZZA MONTH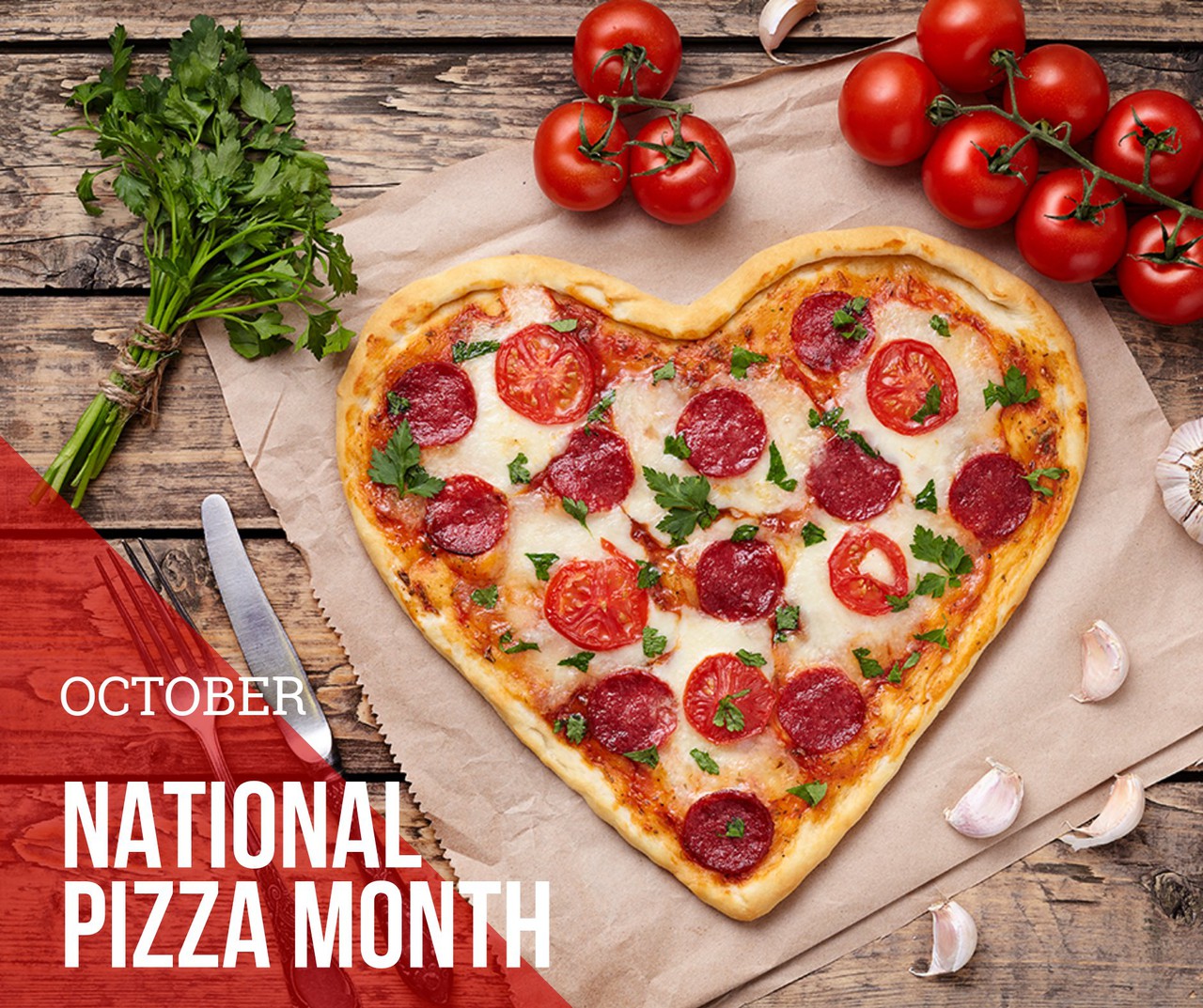 Facebook Marketing Tip #1 – Engage with your followers. Ask them which is their favorite pizza and why. Get them talking, that is the goal!
NATIONAL DESSERT MONTH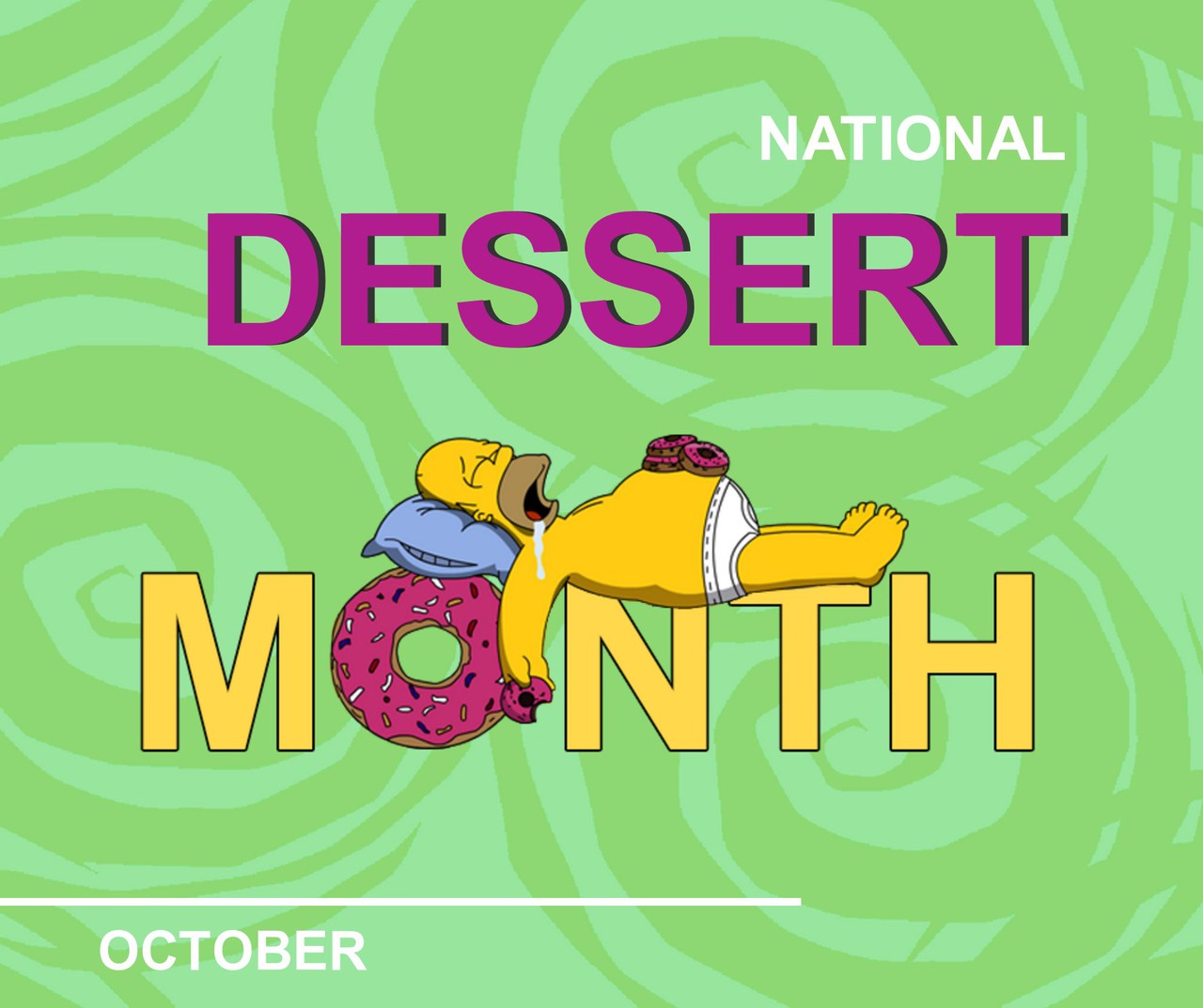 The way to anyone's heart is with SWEETS – this is a no-brainer. Hello bakeries and restaurants – Free Fridays! If you are health guru's – offer HEALTHY desserts!
ARE YOU ALL HUNGRY NOW? WE ARE! SHARING FOOD POSTS IS AN EFFECTIVE WAY TO CONNECT WITH YOUR FOLLOWERS. EVERYONE EATS. ASK QUESTIONS, ASK ADVICE AND ENCOURAGE SHARING OF YUMMY PICS. PEOPLE NATURALLY COME TOGETHER WITH FOOD. TAKE THE OPPORTUNITY AND USE IT FOR BUSINESS.
NEXT WEEK, WE TAKE ON BREAST CANCER AWARENESS MONTH. IT'S ALL ABOUT WOMEN. GET READY FOR EMPOWERING TEMPLATES.
If you don't see anything that suits you, be sure to let us know! We have professional designers on hand to create social templates for your needs. And of course, any questions, comments, or concerns are welcome. It's always important to take every opportunity to attract new customers, whether it be by using your own creativity to design content, or by saving time and using PromoRepublic library to find customizable content that works for you.