To get more followers on your Facebook page nowadays, when the channel floods with insights, is not an easy task. You need to have a to-do list of time-tested methods to boost the process. Facebook is a social media channel teeming with people and it can become the best online home for your business. It gives your business one major benefit – a free online presence – and many opportunities to extend its influence beyond your existing connections. 
The State of Facebook Today
Facebook encourages marketers to think of their Page as a "digital storefront" that allows real Facebook fans to discover your business. As of the third quarter of 2021, Facebook had 2.91 billion monthly active users, which makes it a network far too big to ignore.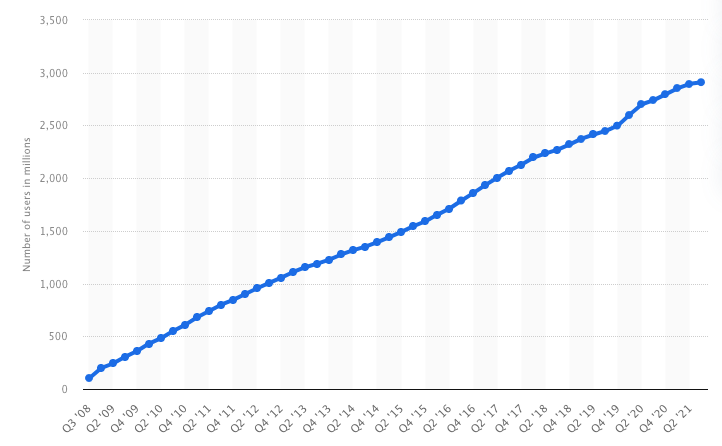 Number of monthly active Facebook users worldwide as of 3rd quarter of 2021 (in millions).
According to Backlonko, Facebook adds over 500,000 new user accounts every day, which equals 6 new profiles every second. Additionally, Facebook's current daily active user growth rate is around 7.8% year-over-year, down from 12.9% in 2018.
Why You Need a Facebook Business Page
I can't stop saying that Facebook has a lot to offer. The main benefit of creating a Facebook company page is that it's free and versatile. You can connect with customers, advertise, share information, use many free page tools and insights. It has analytics, where you can track the efficiency of what you do. 
Additionally, current opinion-makers and influencers in online marketing believe that social is the new SEO. It's good to remember that Google crawls social websites for data just like it crawls any other website. This can lead us to the assumption that the pages we have on social can influence our website's ranking in the search engine. Therefore, a Facebook page not only personalizes your relationships with the audience. The more people share it, the better is Google's opinion of your brand's website. To gain more authority, it's essential to get more Facebook followers.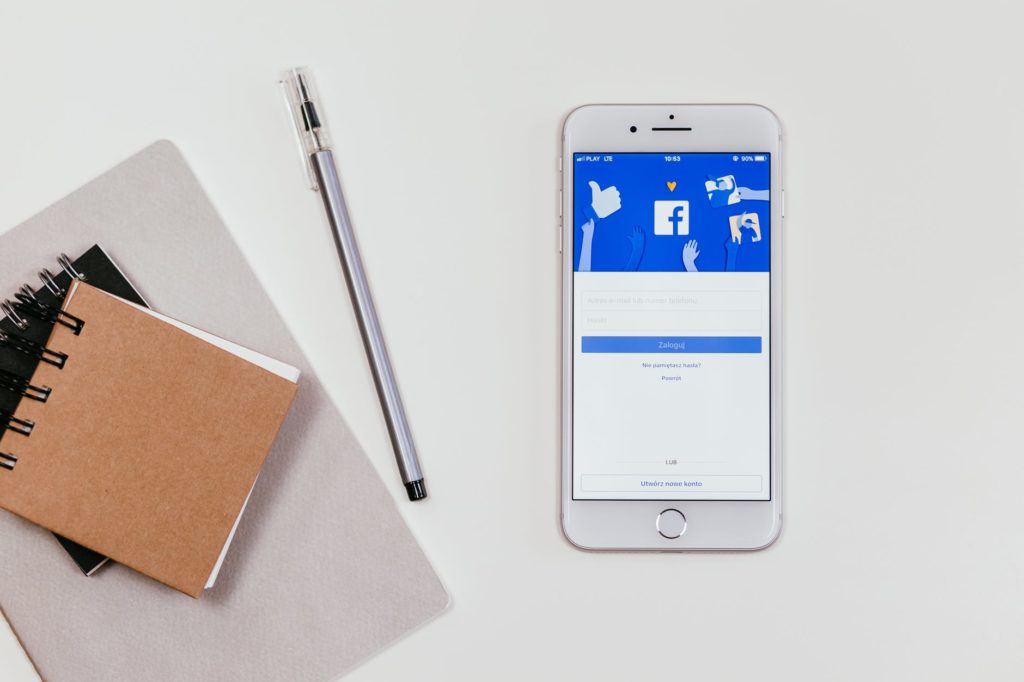 On the flip side, Neil Patel's investigation has shown that "you may only be able to generate only 2 visitors a month for every 100 followers you have, but that scales as you grow your social following on every network." What is the actual lesson we can learn from all this data? It seems there is no sense in leading your Facebook business page without expanding its reach to more followers.
Invite Friends to Like Your Page
Friends will likely become your first real followers on Facebook after you create a Facebook page for your business. You can kindly invite them to like and follow your page and Facebook will encourage you to do so. After you invite a certain number of people, their friends will see it in their feeds and visit your page as well. Make sure that you have a little bit of enticing content before the invitation takes place. You need to capture your potential follower's attention and the best way to do it is with thumb-stopping content. 
PromoRepublic has a library of premade posts and can help you create great visual content in its Editor, so you won't have to spend too much time on your first steps. It will also allow you to schedule content for automatic posting, suggesting time slots that work best for specific types of content during the week. It's a good tool to explore before you start working to increase followers on Facebook. 

To make your colleagues' friends express genuine interest in your page, post photos of your team and newcomers whenever they get the job. You can also do it through PromoRepublic.
Find Followers on Facebook Groups
One free little trick that really makes you gain Facebook followers is to become a member of Facebook groups as a page. Then everything you post will appear under the name of your page and your logo. You'll be able to interact and discuss things as a page and, believe me, people will immediately visit your page once they see something new. In fact, you'll be able to invite anyone who engaged with your post: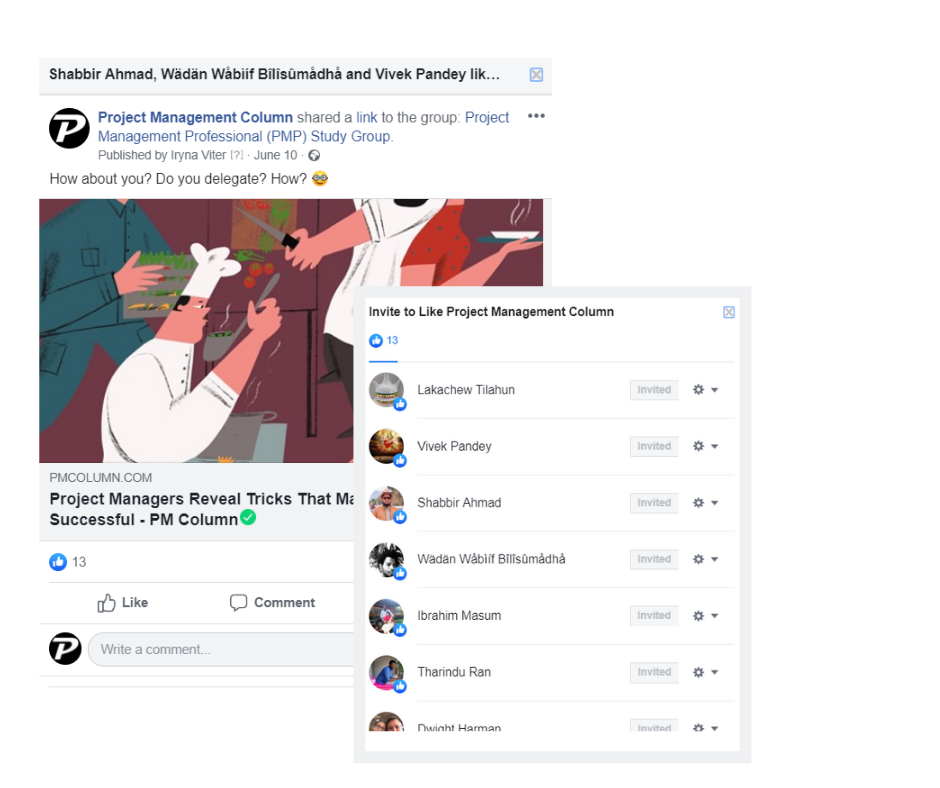 To get accepted into a group on Facebook and pass moderation, you'll need to fill in some information about yourself and follow its rules. But it's worth it. Imagine your discussion or post goes viral in the group and gets more likes than you expected. It will immediately reach thousands of people whom you'll be able to invite to follow your page. 
Here're some of the best practices when Facebook groups come into play. 
Choose to become a member of the group from your business page.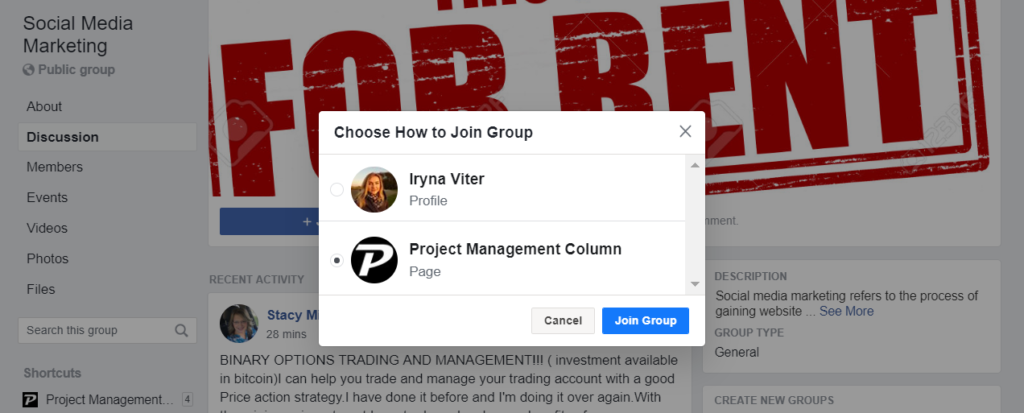 Post content you think best fits the group's interests. 

Don't overspam – publish only relevant and good content. 

Ask questions and participate in the discussions. A group full of people will definitely express interest in your business page.
Post at the Right Time
Posting at the right time is an effective way of getting more likes and shares on Facebook and expanding the reach of your page to new horizons of followers. 
In April 2019, Zephoria collected information and updated a study saying that a spike in Facebook users' activity falls on Thursdays and Fridays. The overall engagement rate tends to be 18% higher on Thursdays and Fridays, compared to other weekdays. Also, learn when to post on Facebook based on your specific niche: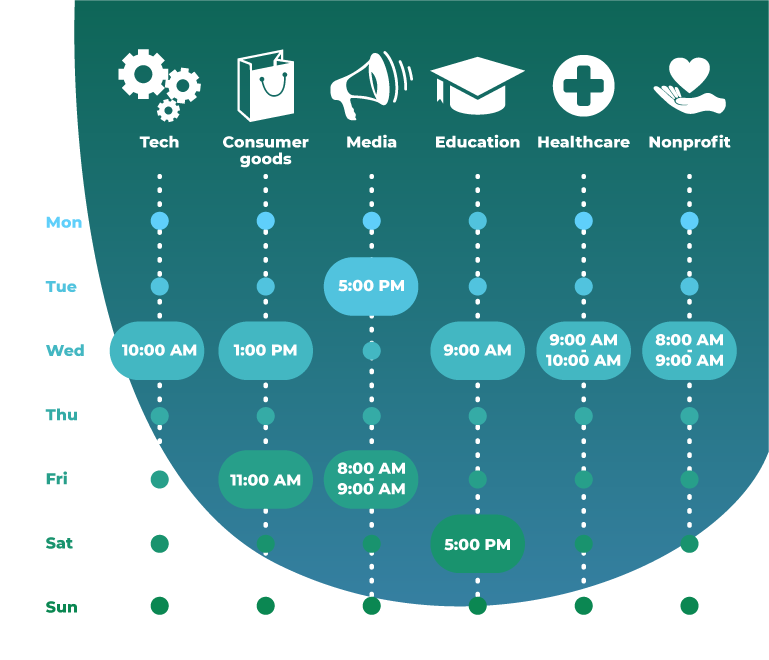 Check our complete guide to peak Facebook posting times. 
Partner with an Influencer
You don't need to find Facebook followers manually and spend most of your time asking people to follow you. If you have a business page, partnering with an influencer in your field is a no-brainer. But don't be misled by a huge number of followers influencers have, rather find someone whom people trust the most. Check the activity under the influencers' posts to determine if their followers are real and if there's trust. 
There are three types of influencers, according to Social Media Today: 
Mega-influencers

are famous people that have millions of followers.

Macro-influencers

have between 100K and 1 million followers.

Micro-influencers

have fewer than 100K followers.
You don't necessarily need to partner with a mega-influencer, even micro-influencers who have fewer than 20K followers may have great engagement rates. To find an influencer, you can do a manual search or use tools like Social Bond or LeadFuze.
Ask People to Tag Your Page
Getting Facebook page followers doesn't stop with all of the steps above. In addition to them, you can ask people to @tag your page whenever someone shares your post. 
To be efficient, this method should go together with a call-to-action for people to follow your page, though. Otherwise, it just brings more traffic to your website. Here's a kind of a private message you can use to ask people to tag your page:
Hi! It's Irene. I'm a big fan of what you do on social and the fact that you shared my post really flatters me. Could you please @tag my page as I'm trying to grow my following? Keep up the good work and let's get in touch in the future. 
To get the attention of influencers, you may want to tag them in your post. Just put @ mark (without space), start printing the name in the text box until Facebook makes suggestions, and then choose the appropriate name. If the name you're referring to gets bold, you've done it right. 
Use Automation Tools to Gain Followers on Facebook
If you're in the Facebook boat, you'll need to keep your posting schedule consistent. But it's difficult to outperform competitors in terms of post ideas and visual content especially if you're a young business or freelancer. To kill two birds with one stone – post frequently and post great things, sign up to PromoRepublic. This smart social media tool has many things a marketer needs to build a presence on social. Let's face it – brands have to live up to their audience expectations.
Which steps have you already taken to increase Facebook followers? Did they work? Share your experience in the comments below!