Every social media manager could agree that his job is not easy. You need to spend hours in the social media chatting with other managers, marking new tasks for your team and your brand, post new content and keep an eye on trends. Of course, if you are getting busy at least six days per week, you can go crazy after a few months of work. You could hurt your mental health or become angry in a flash. You need something to calm yourself and return to usual working schedule. How can you do it? Easy – just read this article and you will learn great mental health tips for social media managers. Let`s go!
Find time for a daily meditation
Sitting in front of the computer for at least five hours per day isn`t good for you. you need to distract for at least ten minutes and relax. The best way to relax for social media manager is to meditate. If possible, go to another room, take comfortable pose and forget about work for at least ten minutes. Think about yourself, your family, your future vacation. Don`t let anyone interrupt you!
Control your social media feeds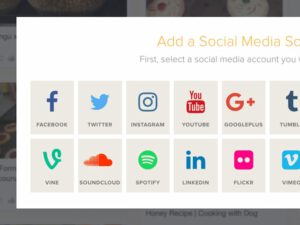 You may not know this, but social media feed could play a huge role in your everyday work. For example, if you were scrolling the news feed in order to find something important and found something that you like, you may have a bad mood for the rest of the day. You don`t need to work with a bad mood. Never. You can add wrong post or write wrong information in a post`s description. You don`t need such problems, so you should filter your feed on every platform.
Unfollow every account that don`t make you feel good. If you don`t like the content they post or you don`t like their design, stop following them. Of course, if it`s your friend and you don`t want to unfollow him, you can mute his account, so you won`t see his posts.
Follow only those profiles that generate positive content that makes you feel good. Sometimes your work can bring you negative emotions, so you need to go through it, and the best way to do it in the social media is to look on "positive" posts.
Monitor your screen time and set limits for each platform
The fact that you must work with the social media every day doesn`t mean that you must spend the whole day there. An average person spends at least 2 hours liking, commenting and sharing in the social media. Of course, social media managers should spend more than 2 hours per day for work, but if it starts to heart their mental health, they need to do something with it.
First of all, you can set time limits on your phone. When the time will come, phone will notify you about it, and you will be able to close an application right on time.
Set self-care goals
If you feel yourself stressful, it`s time to take care of yourself. You can spend the whole day working in front of the screen and forget to do simple, but important things (drinking water, eating, sleeping at least 7 hours). When you see that you start to forget about such things, it`s time to set yourself self-care goals.
This mental health tip won`t prevent you from doing your social media manager`s job. You can use notifications in your smartphone, but don`t forget to turn on the sound. You won`t forget to drink at least 1,5 liters of water per day, eat your dinner on time, take at least 10 minutes for daily meditation and finish your workday before midnight.
Take a break from social media
Sometimes social media could become a drug for people. Every day, when they wake up, they stretch a hand to pick up a phone, open Instagram, Twitter or any other app and start to scroll down the news feed. If you see that the same thing happens to you, it`s time to take a break.
Finish your posting schedule and ask someone from your team to help you. Make a small vacation for your mental health. Remember that you are a human, too. With your position in a company, you have a twice more work to do than other workers have. Relax, forget about posting, reposting, liking, measuring, scheduling and other things that appear during the day.
Listen some mental health podcasts
Don`t think that you are the first person who faced mental health problems. People analyzed their condition and find something that helped them and could possibly help other people. So, they created special podcasts that could help people to solve their problems. We recommend you to listen these podcasts:
Holding space with Dr. Cassidy Freitas. A mental health therapy about struggle and joy, people`s experience and human`s connection.
Jen Gotch is Okay…Sometimes. A mental health podcast that from the founder of Ban.do, chronicling her journey with bipolar and anxiety in an open, honest and sometimes humorous way.
Selfie. A self-care podcast hosted by a lifestyle blogger, which explores themes like getting enough time for sleep, healthy nutrition, body, mind and balance spirit.
Conclusion
As you see, it`s not so hard to take care of your mental health if you know what to do. If you feel yourself bad or something is getting wrong, use our recommendations. We tested them for a few times and our team said that the result was incredible.